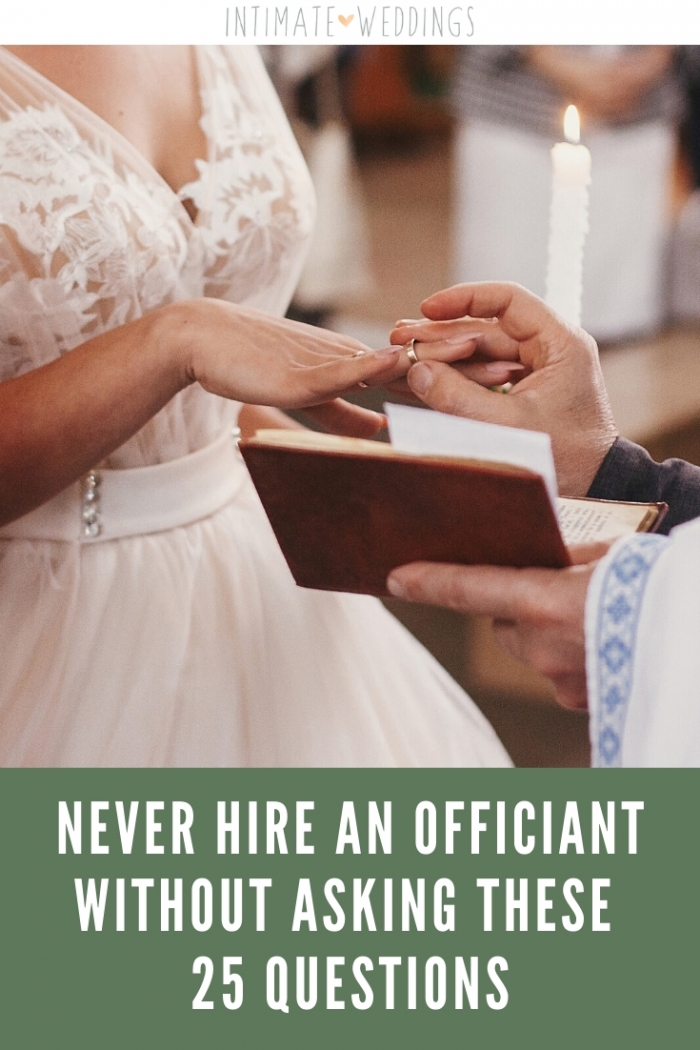 One of the most important tasks of the wedding planning phase is to hire an officiant that is a good match for you. If you are having a religious ceremony and aren't members of a church, the task of finding an officiant can be a challenge. Some couples choose to get married where their parents or grandparents were married, which, needless to say, makes it much easier. Other couples might choose a church merely for it's aesthetic appeal, and hire the officiant that comes along with the church. For these couples, the physical structure of the building is more important than the man or woman behind the pulpit.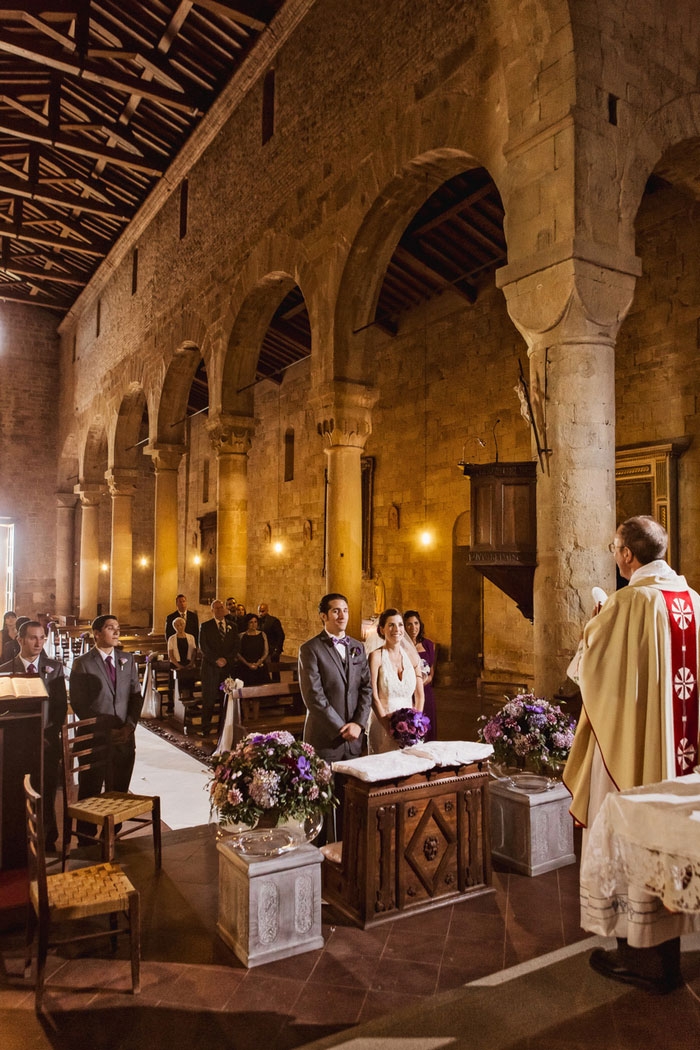 If you're looking to hire an officiant, start visiting local churches, or simply go online. It's best to start your search as soon as possible to ensure availability.
In fact, becoming certified as an officiant is quite simple. The Universal Life Church, a non-denominational church, offers free ordination to anyone that requests it. Ordination can be done online or via snail mail. According to their site, "ordinations from Universal Life Church Ministries are legal and recognized across the United States. Because we are a fully-incorporated religious organization, ULC ministers enjoy all the same legal benefits granted to clergy members of other churches."
Their roster of celebrities who have become ordained includes: Lady Gaga, Benedict Cumberbatch, Richard Branson and Paul McCartney.

If having a loved one or friend become certified is out of the question, it's time to start interviewing officiants! Here are the questions that you need to ask him or her:
If you are getting married in a church:
Will the church require you to become a member or attend classes/counseling?
Will the church marry couples that are common law? (A question to ask only if you are living together.)
What equipment will be provided by the church? (Can the church's candelabras, candles, speakers, organ or piano be used?)
Is the church wheelchair accessible and are the aisles big enough to accommodate a wheelchair? (In case one of your guests is in a wheelchair.)
What is the rental fee?
Is the church's organist available for the ceremony?
Can we hire our own musician for the service? If so, do the songs have to meet with the church's approval?
Is there air conditioning? If not, are fans available in case it is hot?
Are non-biblical readings or poems permitted during the service?
Is the church's organist available for the ceremony?
Does the church allow photography and videography during the service?
Are guests allowed to toss rose petals or rice after the ceremony?
Are there other ceremonies scheduled that day? If so, what time?
Is the church available for a rehearsal the night before?
Can we put a decorate the front door of the church with a wreath?
Questions to ask Regardless of the Venue
What are your fees?
Do we have to stick with traditional vows, or can we write our own?
Do you offer assistance with writing vows?
How long will the ceremony last?
Do you have a back-up in case of illness?
Would you be okay with marrying us at a nonreligious site?
Have you performed a wedding at our venue before?

Are you available for a rehearsal before the wedding?
Will you perform a completely non-religious ceremony?
Have you ever missed or canceled a wedding?
Photo One: Facibeni Fotografia; Photo Two:Half a Rice Studios; Photo Three:Zakas Photography