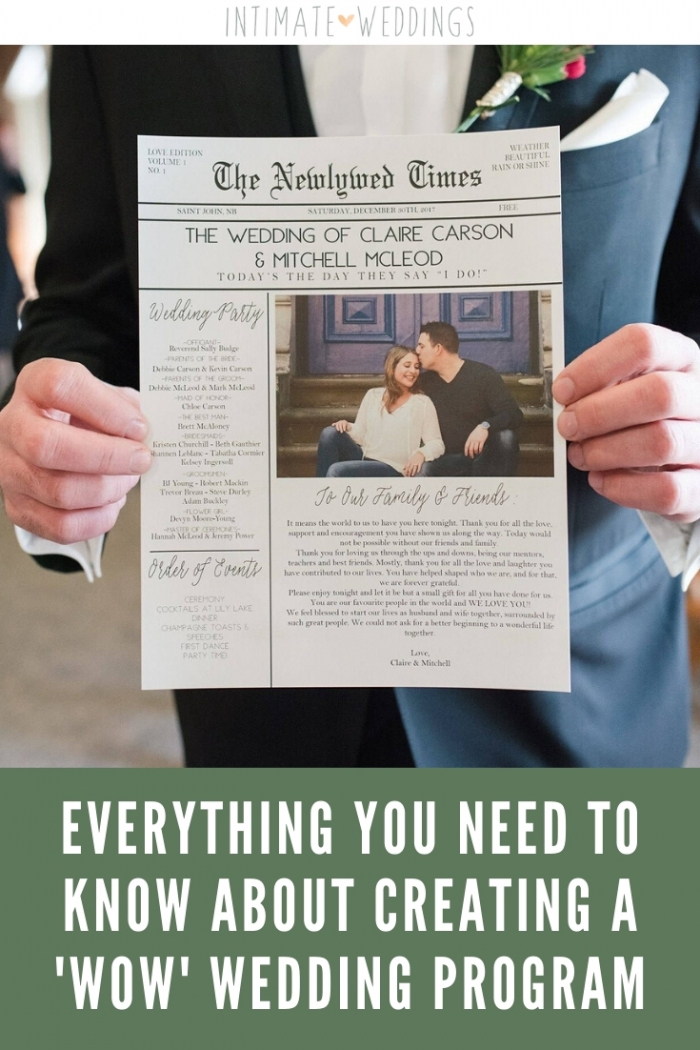 Are you clueless about what to include in your wedding program? You've come to the right place! Not only will you learn what to include in your wedding program, but also how to make it worth keeping!
Aside from keeping our your guests informed, your wedding program will add a personal touch to your ceremony – and it will make a wonderful keepsake for your guests – and for you.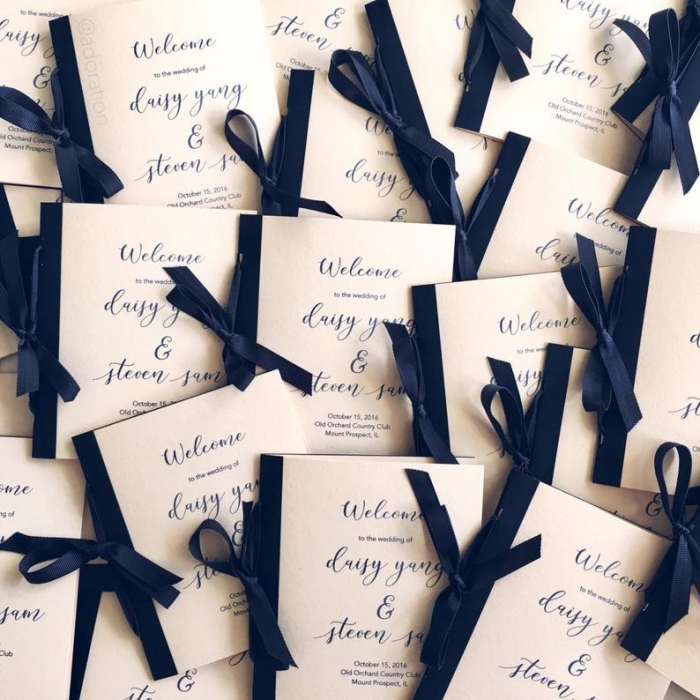 Personalized wedding programs from adorationdesign
If you are having a ceremony that combines various religious traditions, a wedding program is a great way to explain to your guests what the various rituals mean. What's the significant of the chuppah? What is the unity candle? What is the Chinese Tea Ceremony?
The standard simple wedding program provides a chronological list of what will take place during the service. It's no more than a few pages long. It usually includes:
The name of the bride and groom
The time and date of the wedding
The order of events
The couple's selection of music
The couple's choice of readings/poetry
The names of the people involved, including that of the musicians, officiant, attendants and parents.
Explanations of various religious rituals if it is an interfaith ceremony.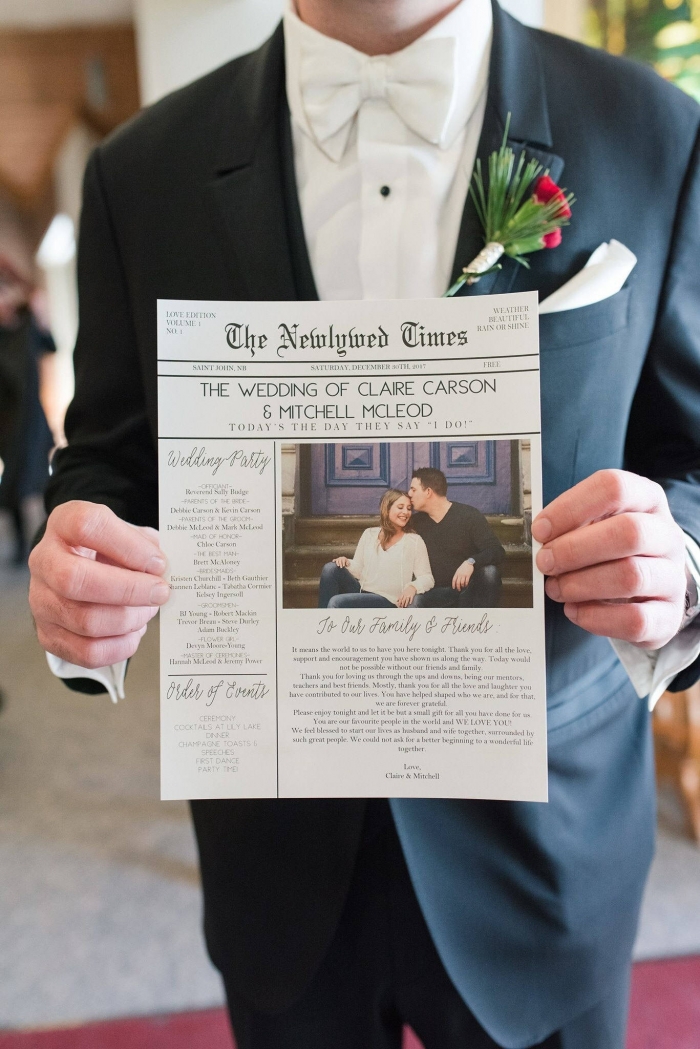 Newspaper wedding program from WishfulPaperie
A more elaborate wedding program can also include:
Thank-yous to guests and others who participated in the wedding.
A description of everyone involved in the wedding and how they are affiliated with the bride and groom.
Special quotes that are meaningful to the couple.
A special dedication for someone who has passed on.
Directions to the reception site.
Order of events for the reception.
A reminder to unplug.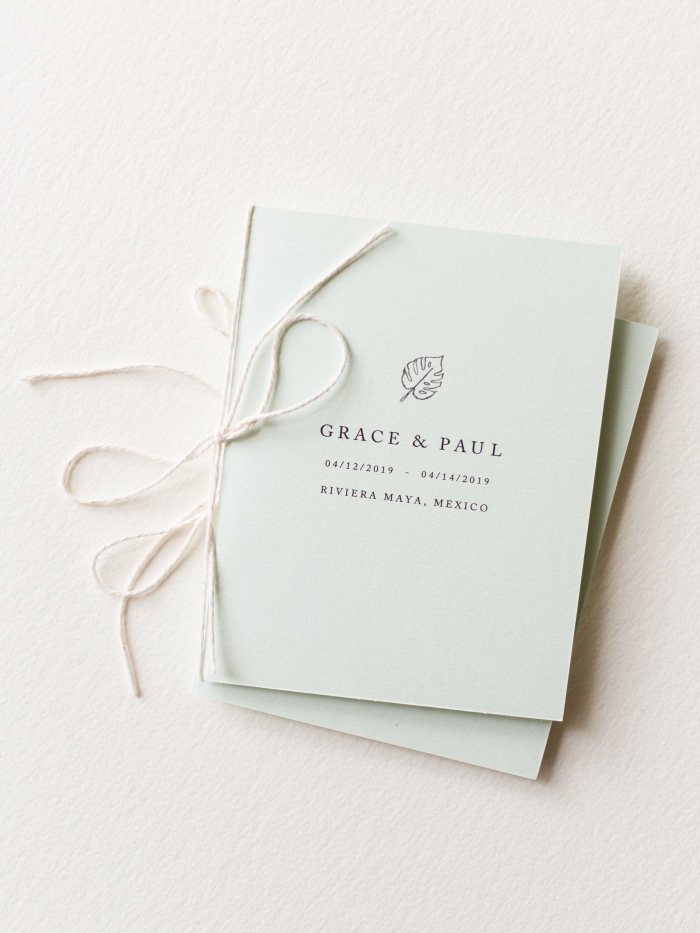 Destination wedding programs from adorationdesign
I chose the more elaborate version for our wedding. In fact, our wedding program (which I created myself) ended up being an 11-page booklet. I wanted more than a list of events. I wanted to describe each and every person that had a role in the wedding, and what they meant to us.  I also wanted to thank everyone who helped out with the wedding (and all the pre-wedding preparations) by pointing out their contributions. I also wanted to include a few love quotes that dazzled me.
Programs should represent your style and story. If you enjoy writing, why not use programs as a way to elaborate on the important details of your wedding day? Knowing the back story will build interest for your guests – creating excitement for your guests.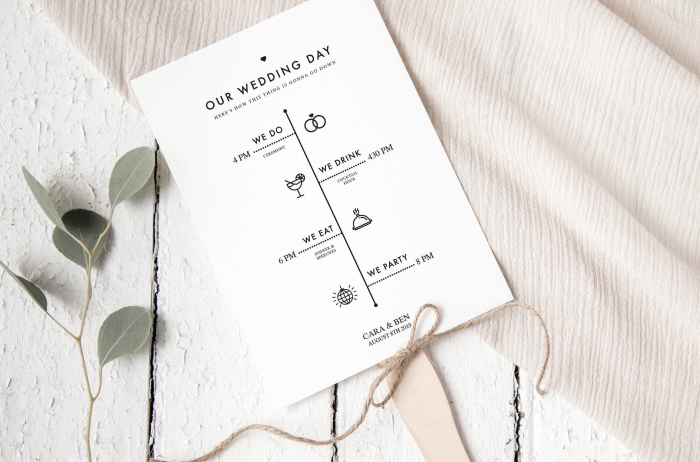 Timeline wedding program from PineTideCo
Here are some other ways to make your wedding program unique:
Include a story about how you met
Include copies of the poems or readings that you will be using
If you are writing your own vows, include a copy
Talk about the significance of the ceremony location. If it's an historical church, you might discuss its history within the community.
Include a photo of yourselves
Have your ushers hand out programs before the ceremony or have programs displayed in boxes, trays or on a table. Make the program a traditional folding booklet or use fabric, kraft paper or cards of your choosing. The options are endless! Why not incorporate your artistic abilities and show your creative side with hand drawn pictures and even cartoons, depending on how simple, humorous or romantic you would like it to look and sound?
You can have the programs made along with your custom wedding stationery or you can make your own programs. There are templates online for creating programs, which includes sites such as Canva.com. Etsy is another amazing source for wedding programs.
Visit 15 Wonderful Wedding Program Ideas to get started!
Psst… We also love these wedding program sign options from Etsy: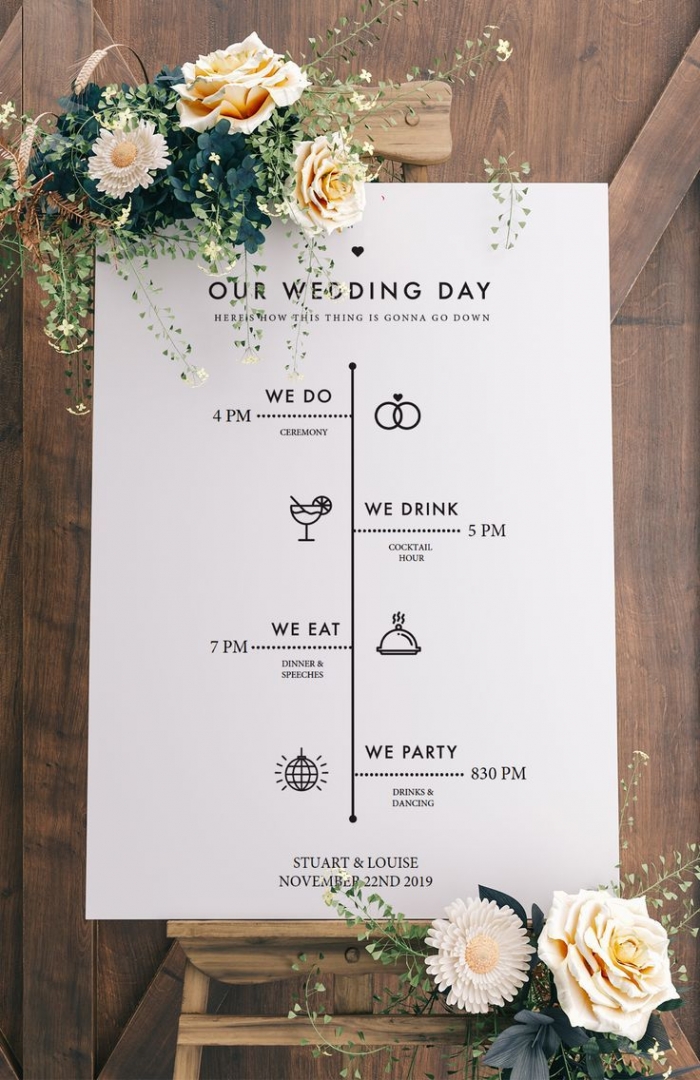 Wedding day timeline sign from PineTideCo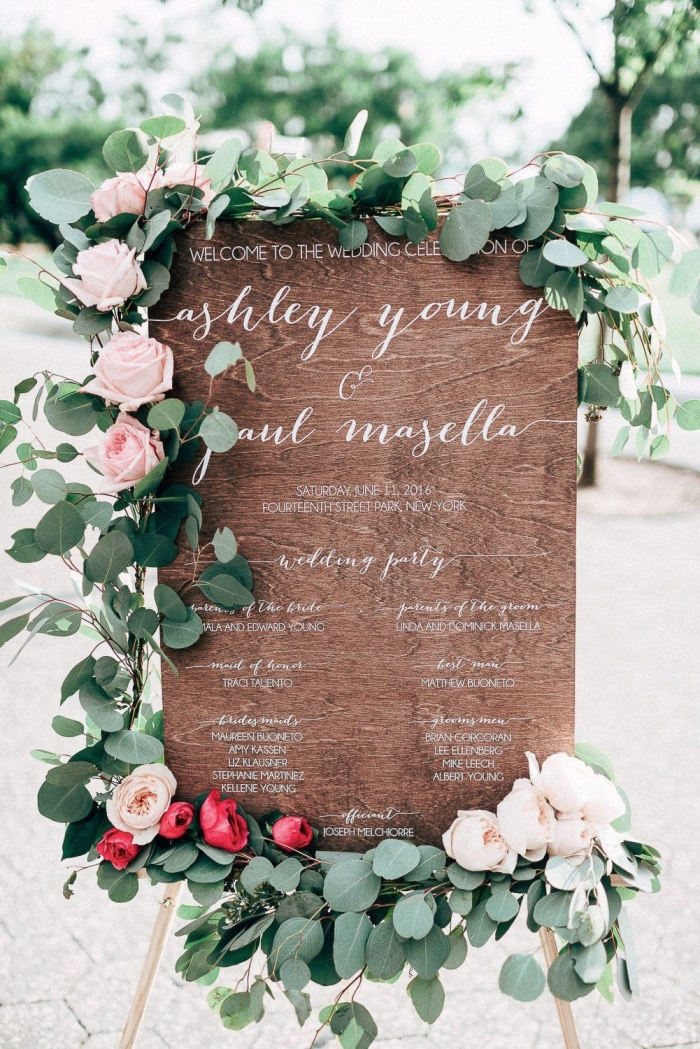 Wooden wedding program sign from PaperandPineCo
*This post contains affiliate links.