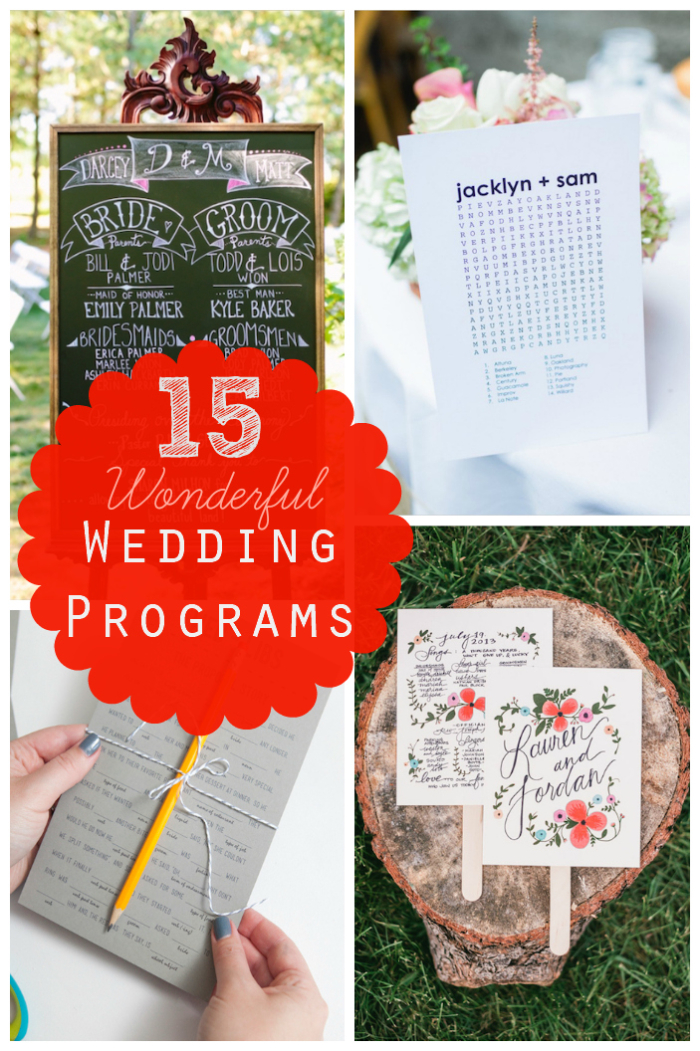 You can inject some of your personality as a couple into your programs, as well as add to the style of your wedding. This is a great way to share some romantic anecdotes or to completely reinvent the look of a classic program. So go beyond the black text on white card formula and get creative with 15 of our fave ideas for wedding programs.
1. Framed Chalkboard 
Save on printing costs by writing out your program on a large chalkboard. A frame and easel will make sure that your guests can spot it during the day.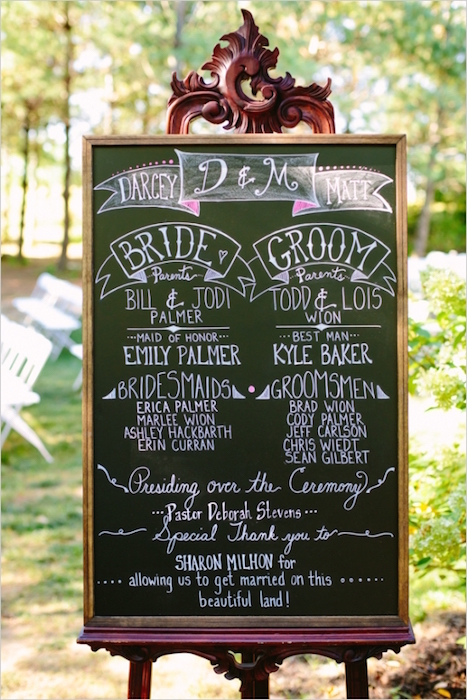 2. Chevron and Coral 
Coral and blue are a fab color pairing. The chevron design adds some interest to the design of the program and works well when matched with the invitation.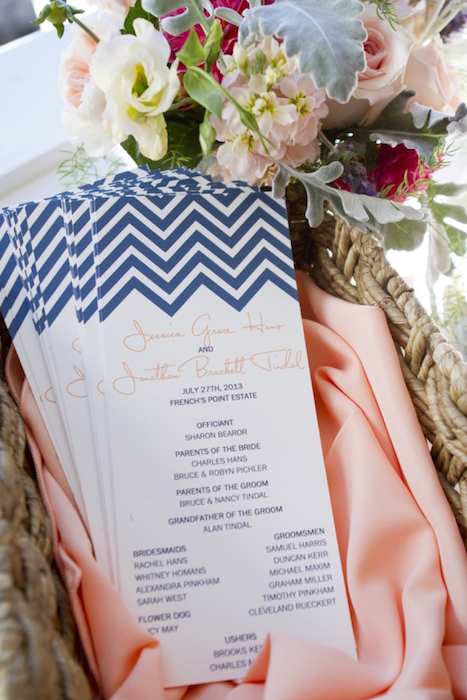 3. Crossword Program
Keep your guests occupied by having your program on one side and a fun crossword puzzle on the other.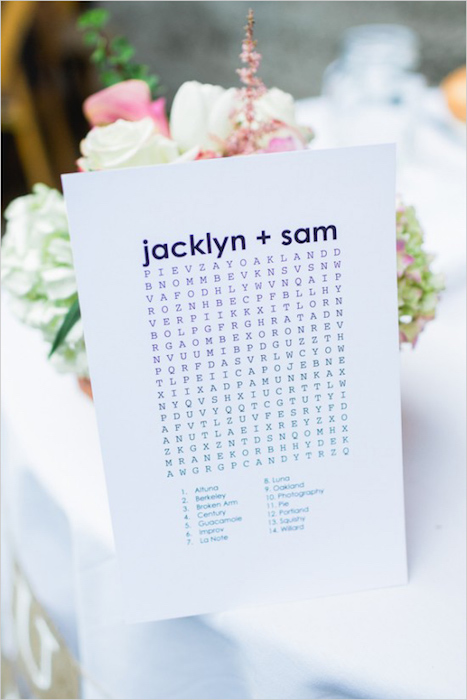 4. Floral Timeline
If you want your program to be short, sweet and simple then this is a great idea. You don't have to sacrifice on style either, as this floral design proves.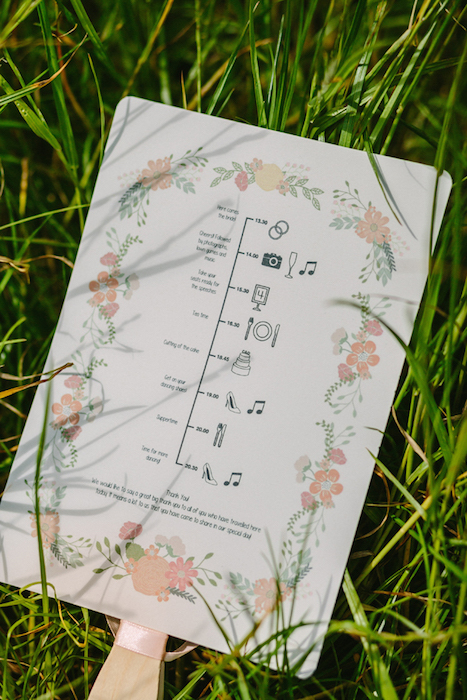 5. In A Brown Bag 
Do some double duty by having favor or welcome bags printed with your program on the outside.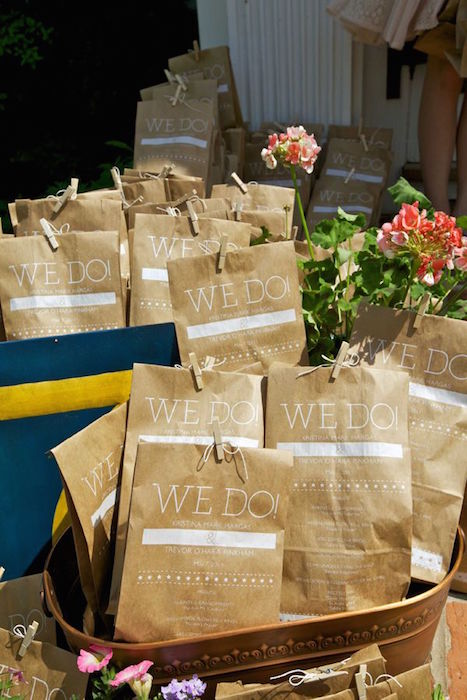 6. Green Leaf 
This stunning program is written on a giant leaf and will look unbelievable in a destination wedding. Or any wedding actually.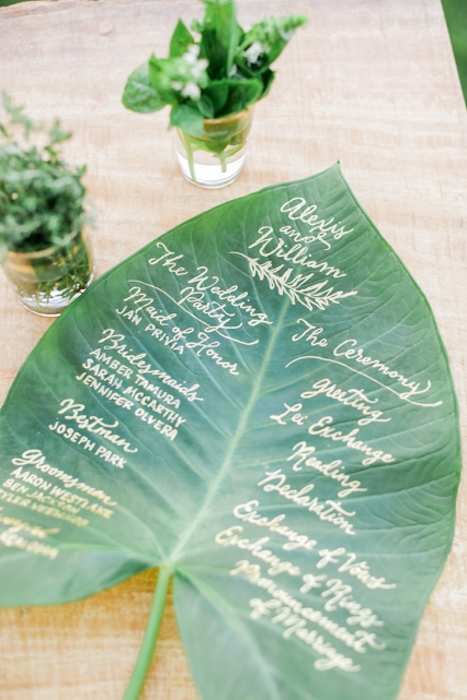 7. Wed-Libs 
If your wedding falls in the height of wedding season, your guests will really appreciate some unexpected ideas. A mad libs proposal story will be a fun addition to your program.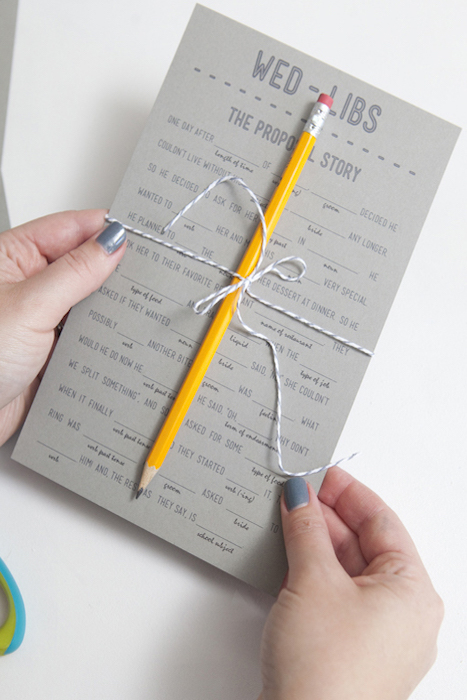 8. Read All About It! 
Who needs a small announcement in a newspaper when you can have your own printed? By creating your own newspaper programs you will charm your guests and give them a lovely reminder of the day too.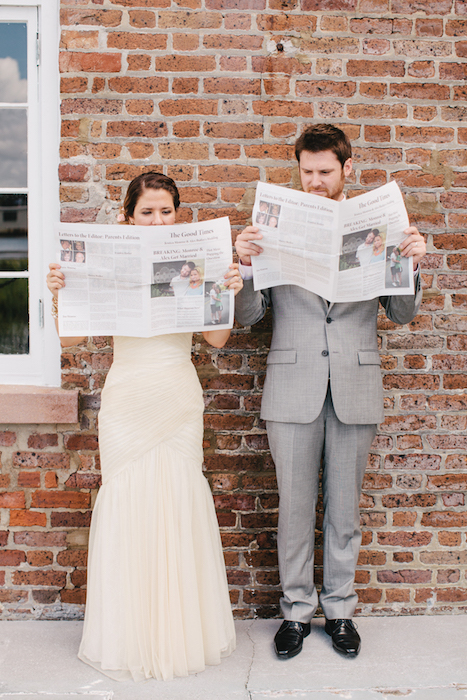 9. The Important Numbers 
This graphic program has a personal touch in the form of some numerical dating stats.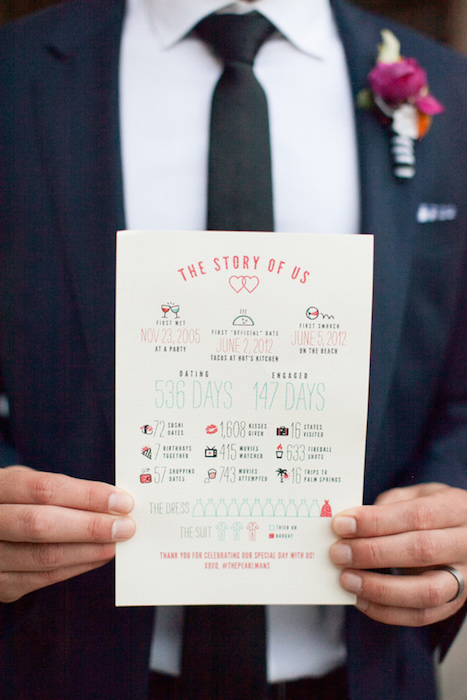 10. Our Story 
It's time to share your manuscript, with a program that incorporates your love story.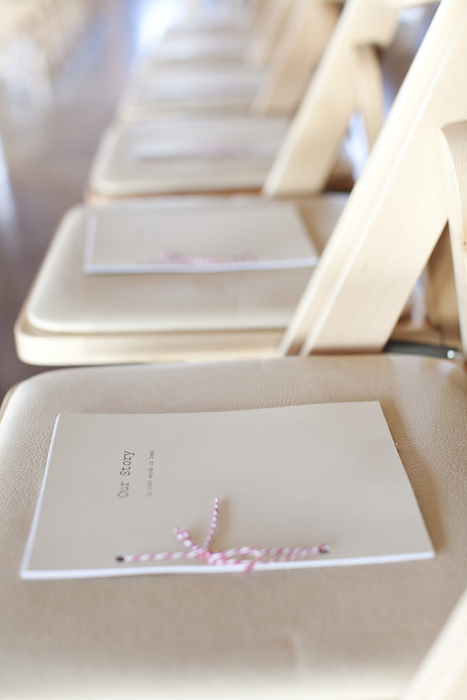 11. Floral Fans
Perfect for an outdoor wedding. This colorful fan program will also keep your guests cool.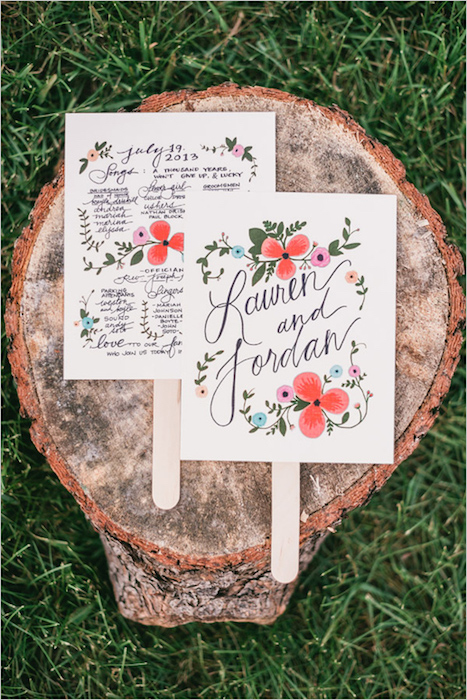 12. A Simple Touch 
This rustic program is a straightforward but stylish glance at the day.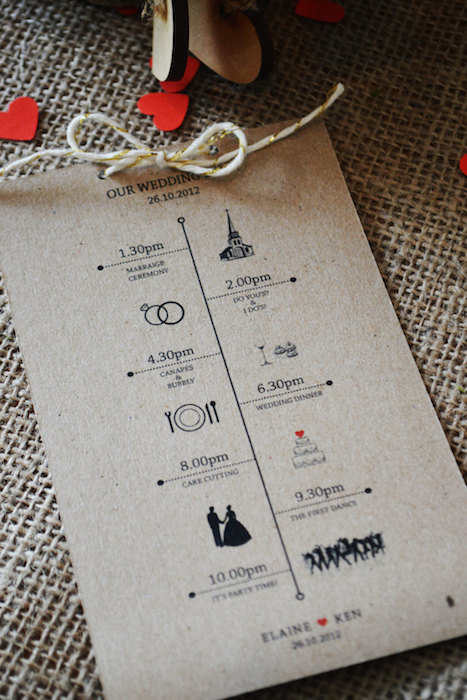 13. Illustrated and Organized 
Using illustrations helps to add something different to the timeline format.
14. Popcorn Programs 
Popcorn and a program in one! Genius. Giving your guests something to munch on and read is a wonderful idea, especially as they wait for things to get started.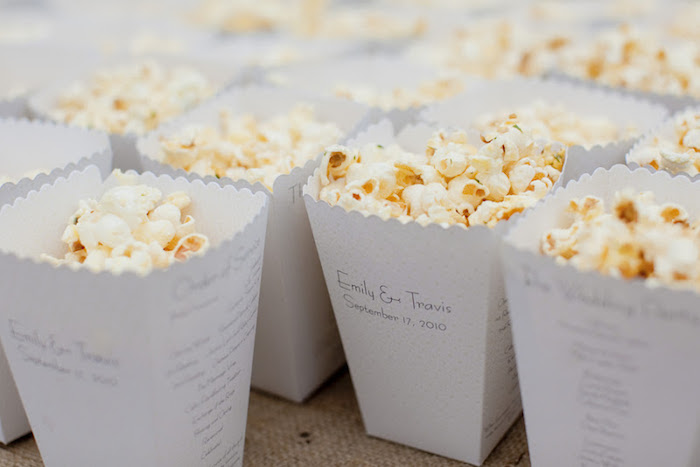 15. For Happy Tears
A pocket in the program for a vintage hanky or tissue is a truly inspired idea.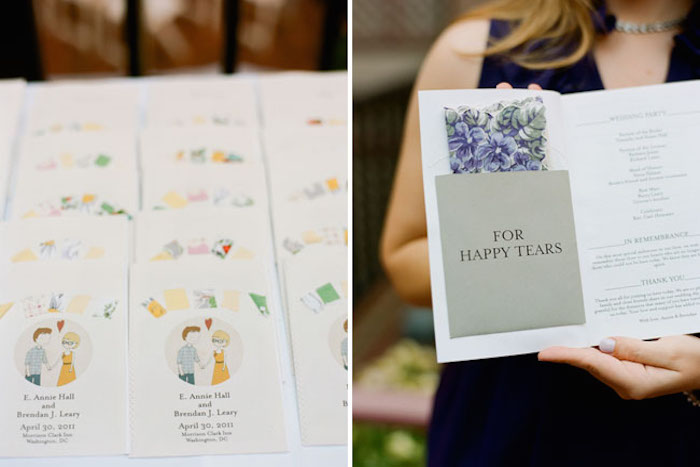 Photo one: ashleylesliephotography.com; Photo two: theeverylastdetail.com; Photo three: blueberryphotography.com; Photo four: bridalmusings.com; Photo five: pinterest.com; Photo six: styleunveiled.com; Photo seven: somethingturquoise.com; Photo eight: fabyoubliss.com; Photo nine: ruffledblog.com; Photo ten: sarahkatephoto.com; Photo eleven: weddingchicks.com; Photo twelve: etsy.com; Photo thirteen: stylemepretty.com; Photo fourteen: beebeebisous.blogspot.ca; Photo fifteen: greenweddingshoes.com