While Arielle and Dustin did initially consider having a small wedding with only a few guests, the decision to elope was a fairly natural one for the couple. Instead of spending their entire budget on a small single day event, the adventurous pair opted for a two week road trip vacation with a romantic elopement ceremony in Ecola State Park in Oregon.
With an officiant, videographer, and photographer Jess Hunter as their only witnesses, the bride and groom exchanged heartfelt handwritten vows on a cliff overlooking the Pacific Ocean. They spent the rest of their wedding day chasing the light with their photographer and capturing some stunning portraits in the fog and the rain – a beautiful ending to a truly magical day!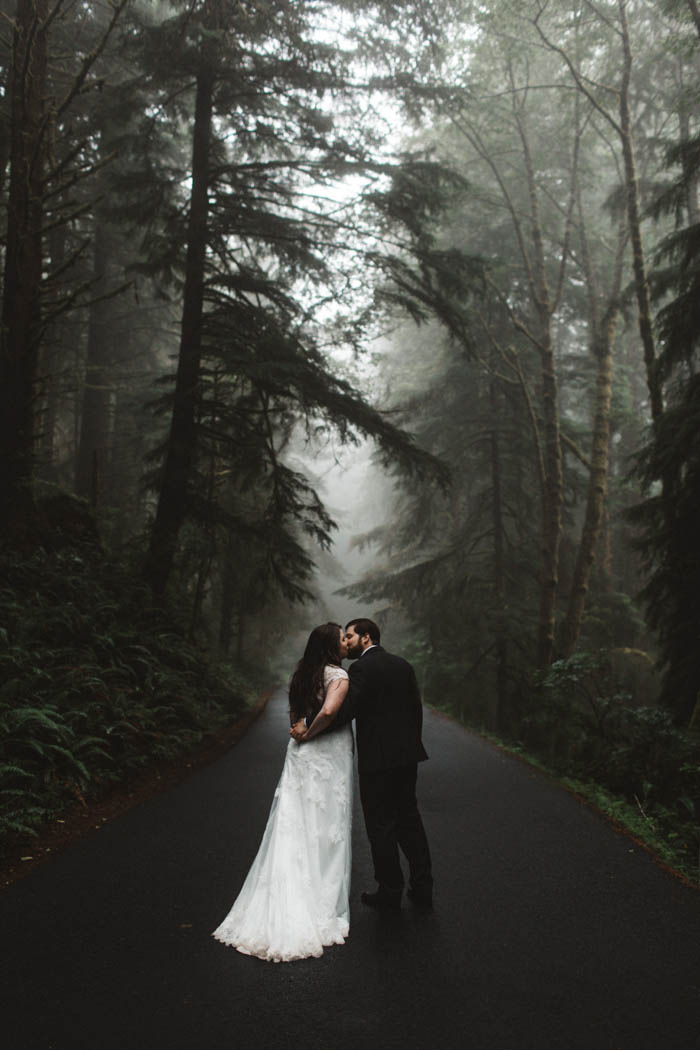 Arielle, 25 & Dustin, 25
Cannon Beach, OR
Wedding Date: August 13, 2014
Number of Guests: 4 total: our officiant, our photographer, and our videographer and his assistant.
Wedding Cost: I would say our total wedding and honeymoon cost combined would be around $5,000 for the two weeks we spent in Oregon. This would include everything from our wedding attire, round-trip plane tickets, accommodations, rental car, photography, officiant fee, marriage license, etc.
Wedding Ceremony Location: A small secluded cliff in Ecola State Park of Cannon Beach, Oregon overlooking the Pacific Ocean.
Wedding Reception Location: We didn't have a reception. After the wedding ceremony, we spent the rest of the evening chasing the sun with our photographer to take some really fun and memorable photos. After all that was said and done, it was so late that we ended up eating Taco Bell for our dinner. Not exactly a catered meal, but we actually liked that it was so casual.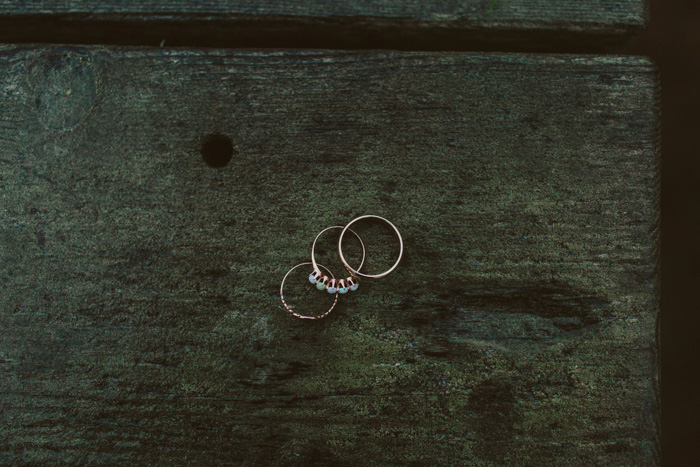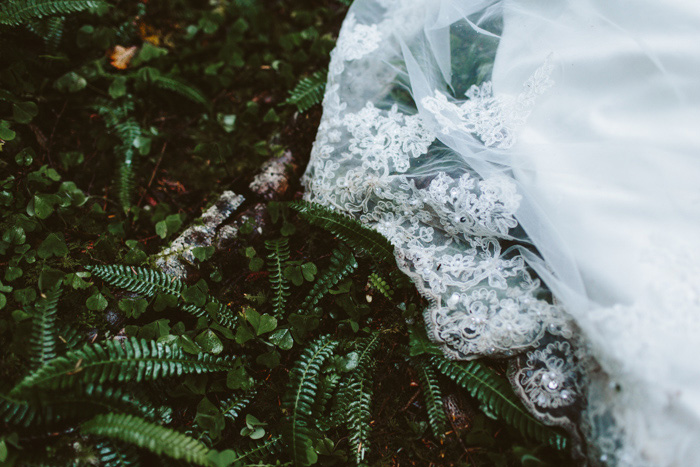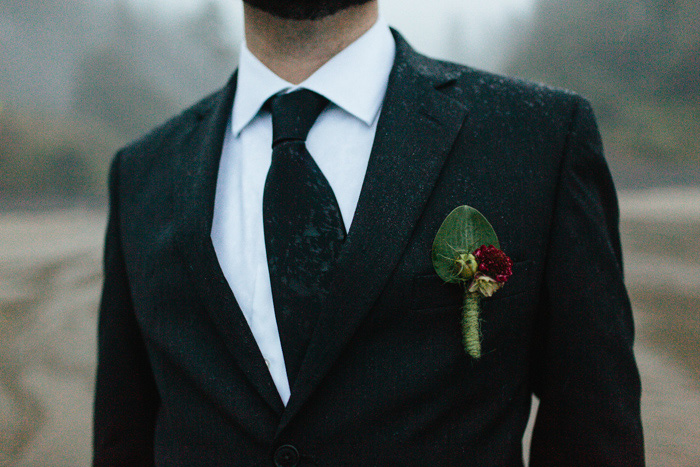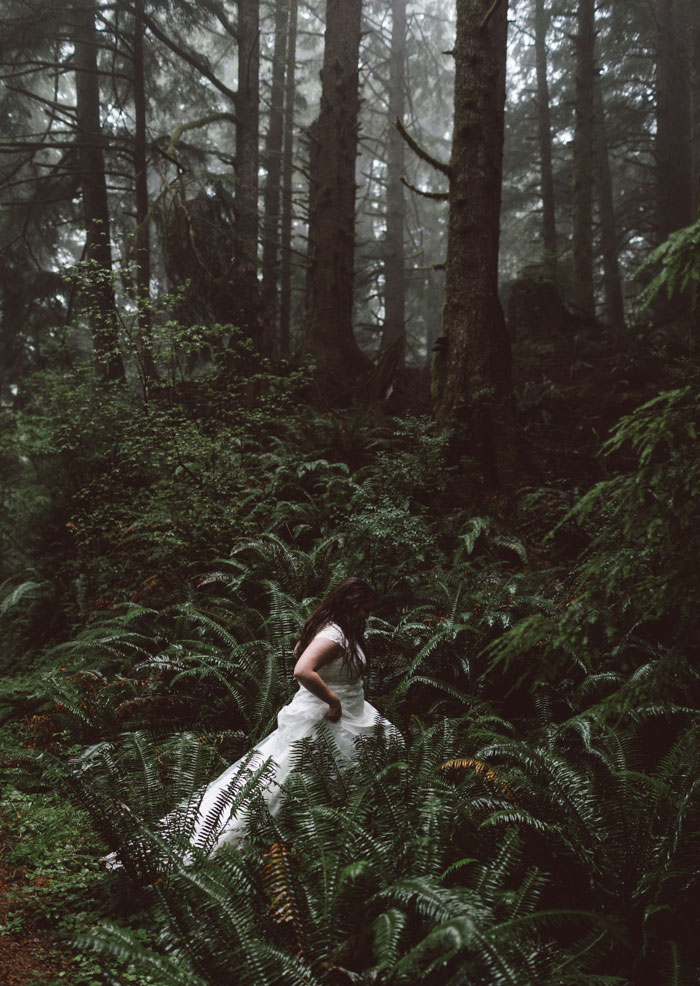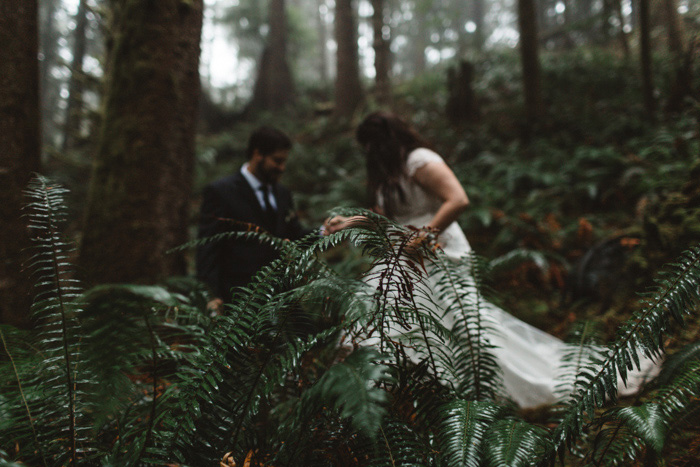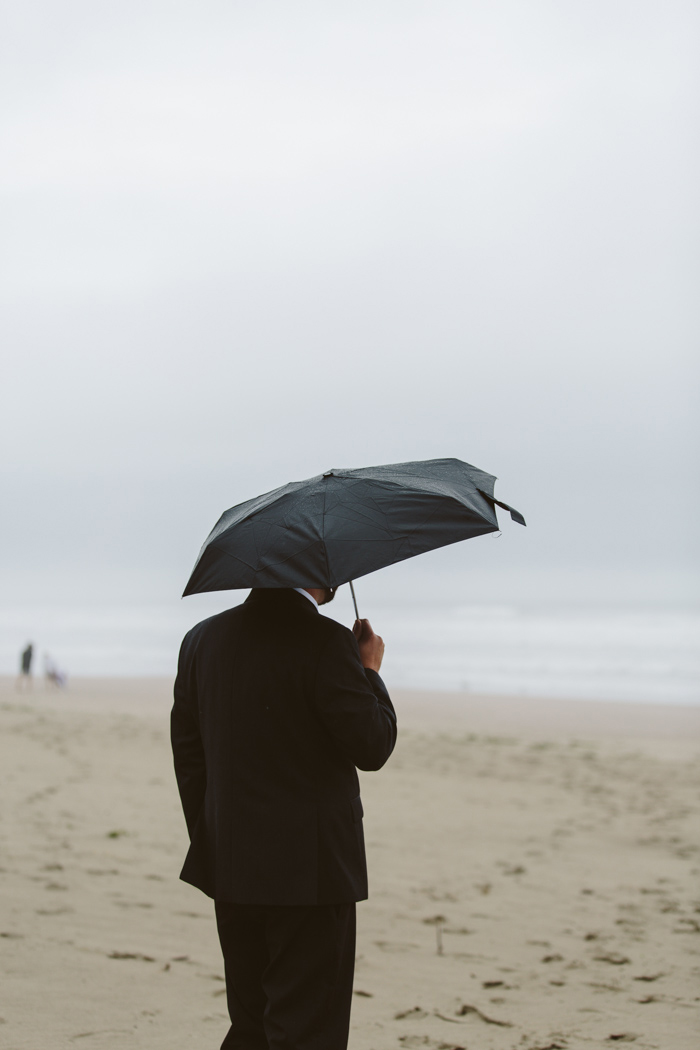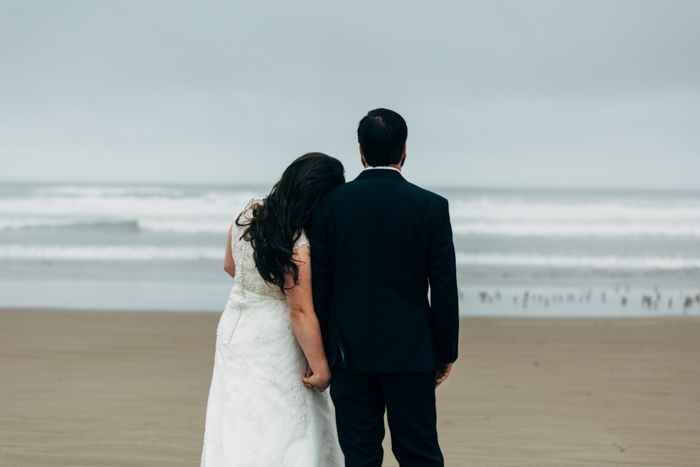 Why did you have an intimate wedding?
My husband and I are both relatively private and shy people. When we originally got engaged, we played around with the idea of having a small wedding, but we couldn't get past the thought of saying our handwritten vows in front of so many people. Even with just our families and close friends, it felt like that was something that was too intimate to share with others. We both wanted to be able to be emotional and vulnerable and also not be distracted by people or outside factors. I didn't want to risk being interrupted by someone's cell phone going off or get lost in all the chaos and forget what the day was really about. We both wanted to be as emotionally present as possible and really get lost in that moment with just each other.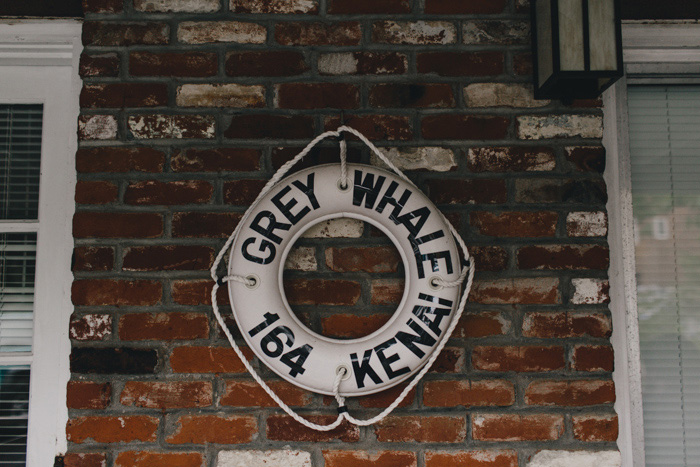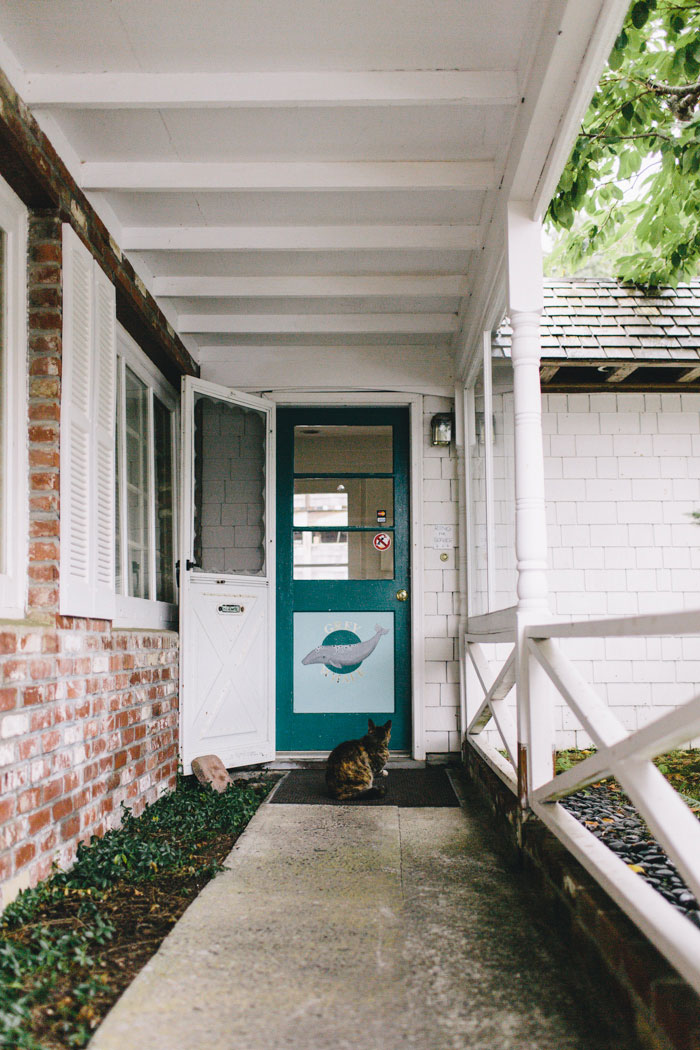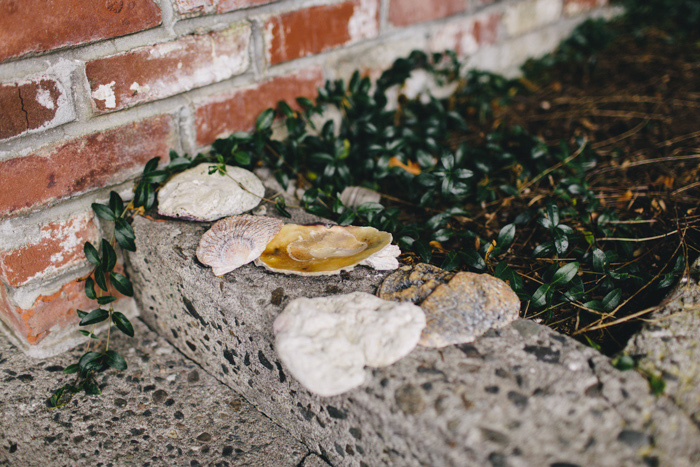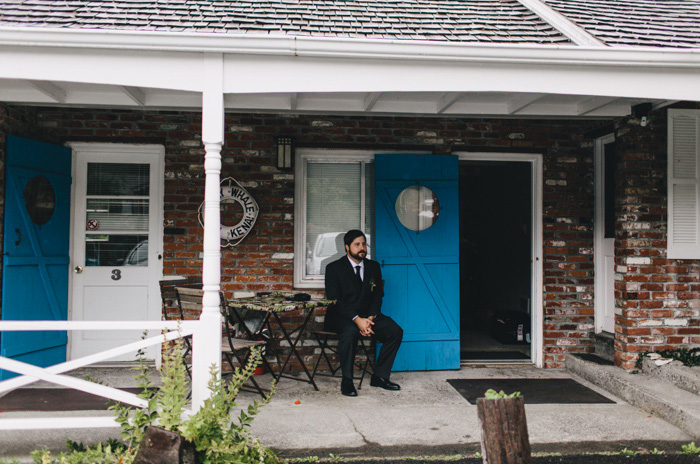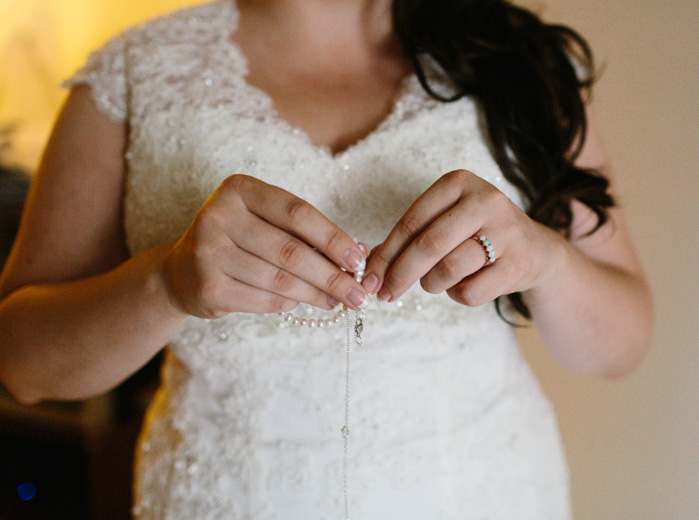 What are some of the challenges that you faced planning an intimate wedding?
The biggest obstacle that we faced was trying not to hurt our family's feelings or have anyone feel left out. Elopements are sometimes considered selfish to some, so you do have that concern in the back of your mind that you may disappoint someone. I also read different opinions from people that had eloped and people that chose not to. I really wanted to make sure that I would not end up feeling, years later, that I had missed out on throwing a big party or reception, or some of the fun details that accompany having a wedding with guests, like dancing, bridesmaids, cake cutting, etc.  I also thought that during the planning process, I might run into trouble booking vendors or making reservations from across the country over the phone, but I actually had none. Everyone I dealt with was so accommodating and friendly, so the planning itself was not stressful at all. It felt like planning our dream vacation and wedding, and we were able to cater every detail specifically to what we both wanted. During traditional wedding planning, it feels like almost everyone has an opinion about how they want your wedding to be. By having our wedding this way, we got to skip that and keep ourselves happy and stress-free.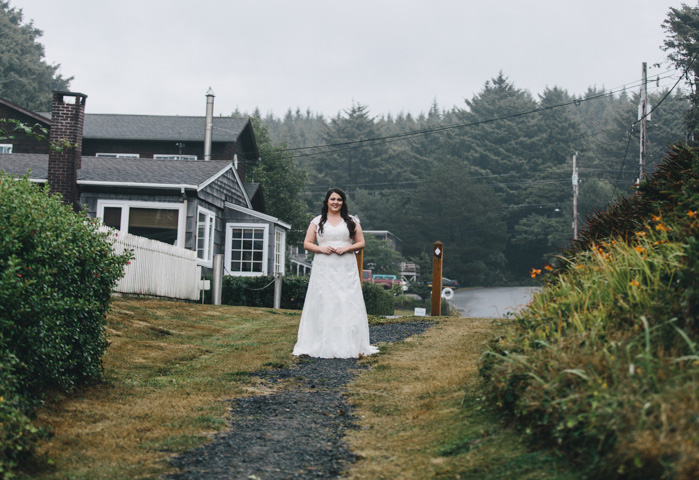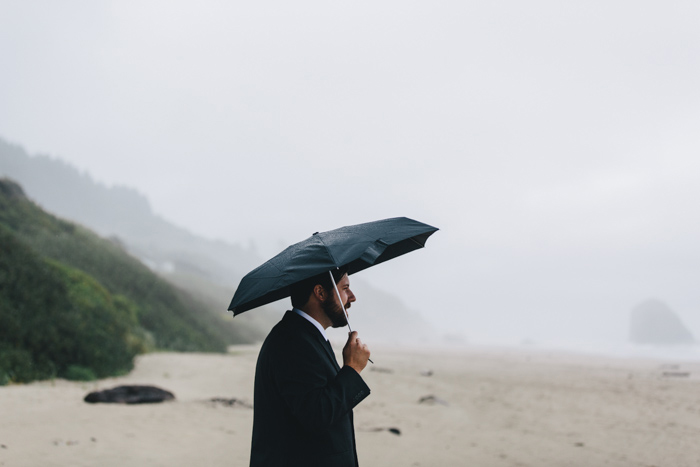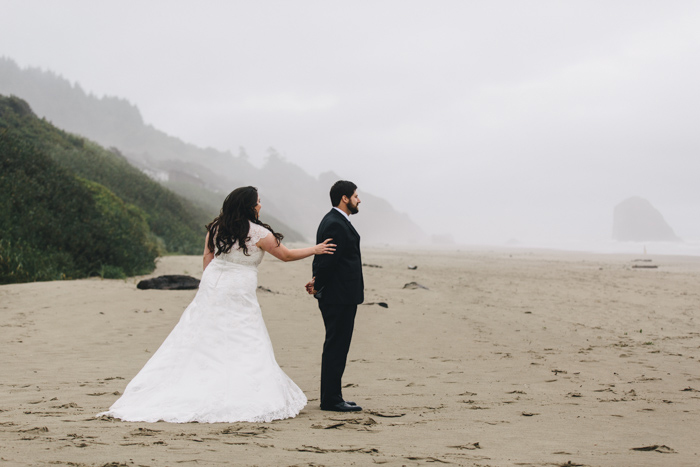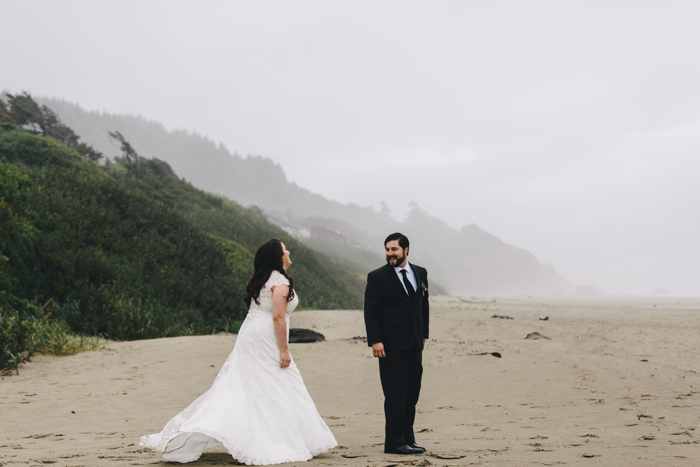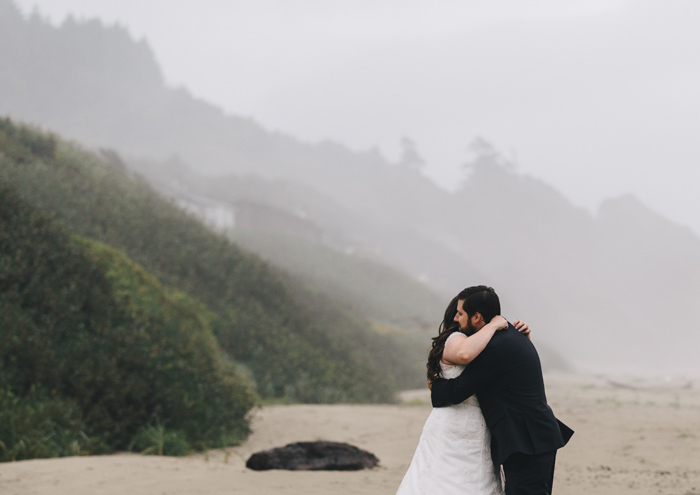 Was it difficult to pare down the guest list?
In our case, our guest list included people that were all there with a specific task to do. Our photographer doubled as one of our witnesses as well. Even with a photographer and videographer, they kept their distance and were so good at what they do; we totally forgot they were there with us. There was no clicking from a camera or having to pose for certain shots. We were able to be in our natural state at all times and they worked around us which made for some really candid and beautiful photographs and film footage.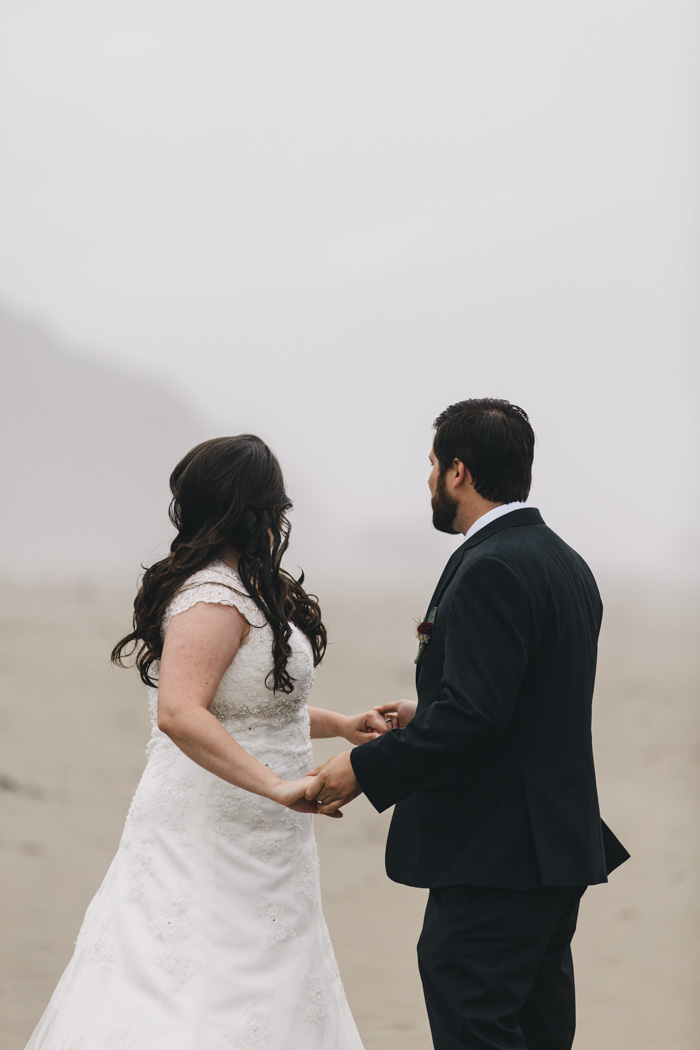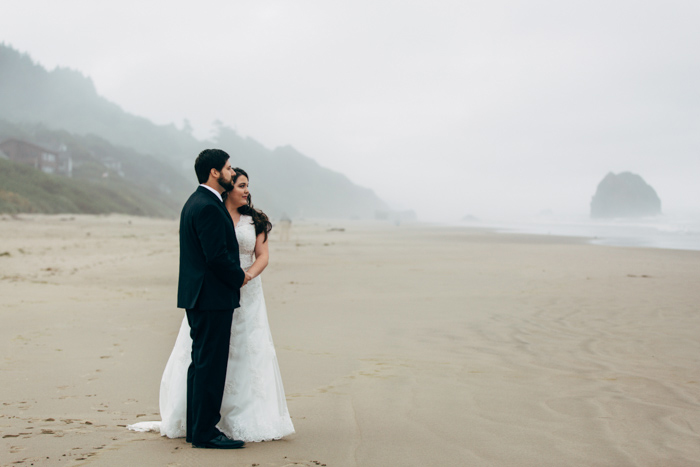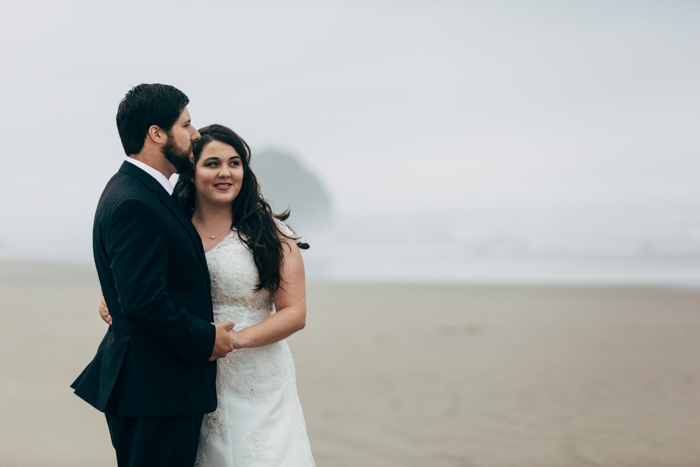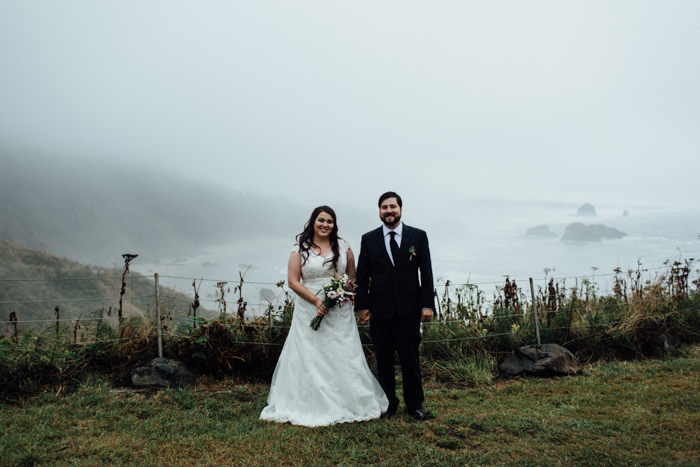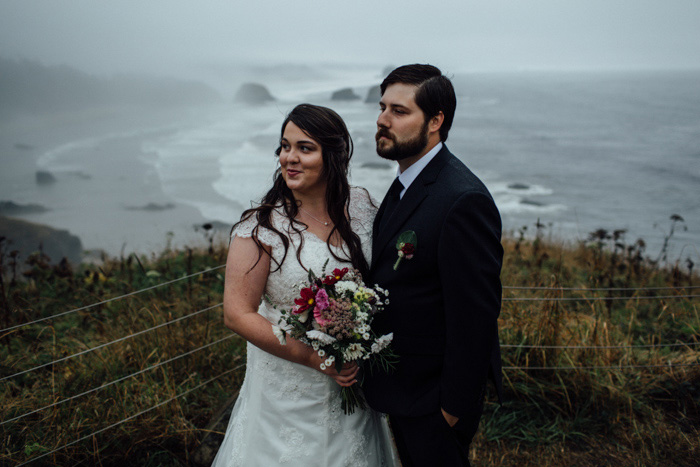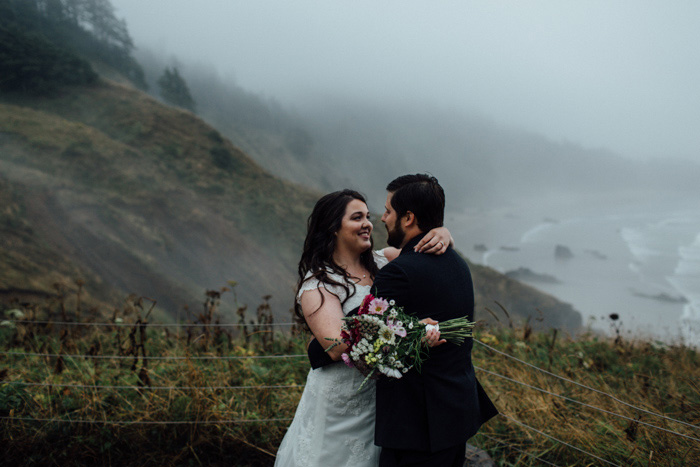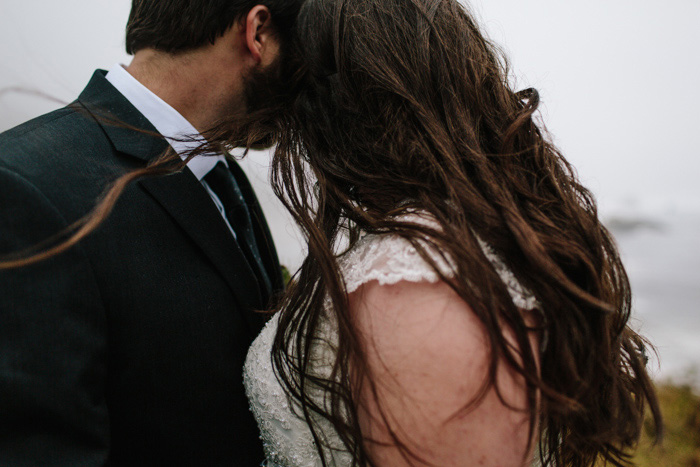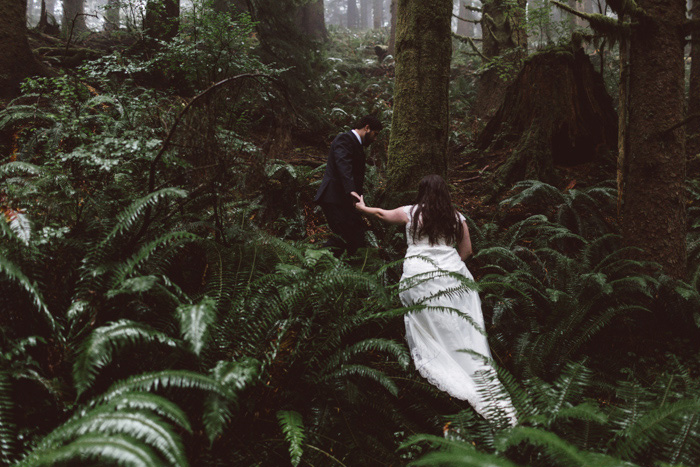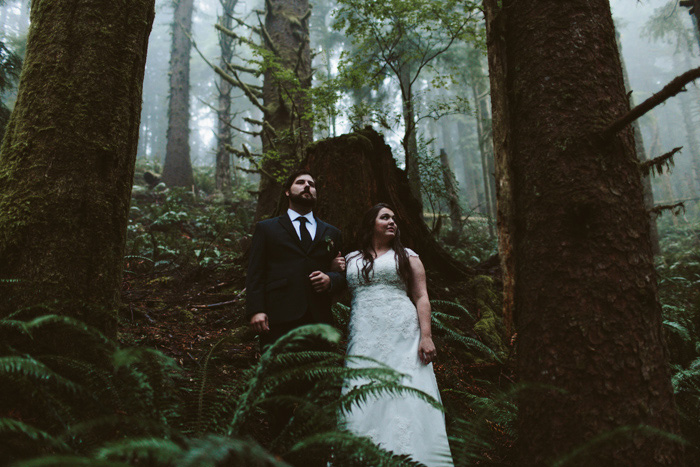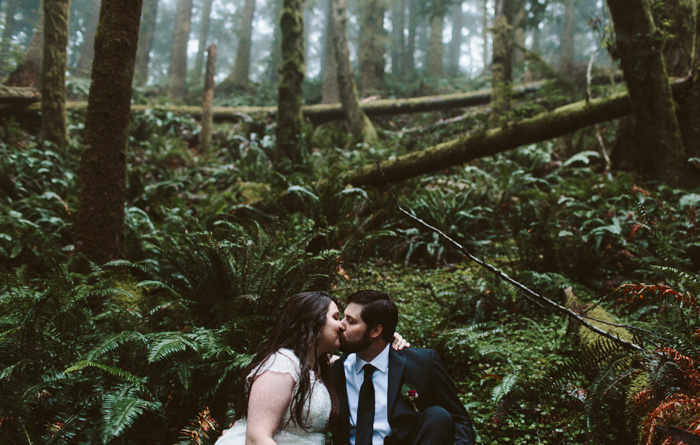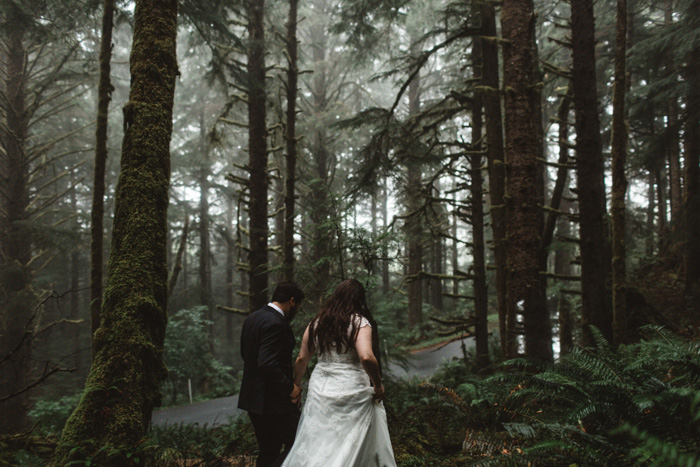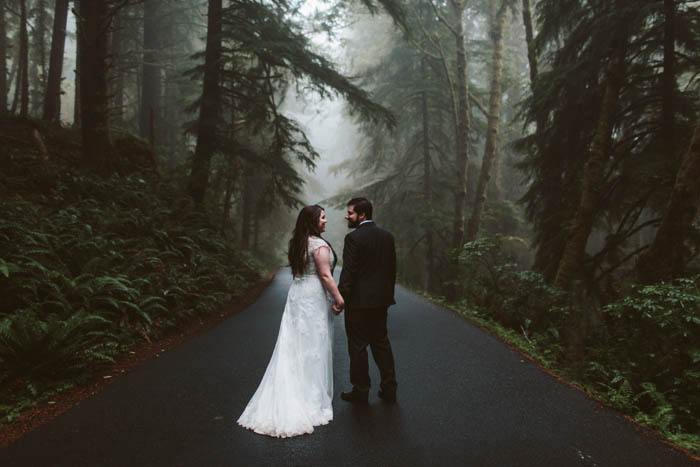 Did you have any 'issues' with the small guest list from friends and family? If so, how did you address them?
Our families were both upset at first, but like they say "time heals all things", so now they only ever joke about it here and there. They've accepted why we did things this way, and I think both sides understand now that everyone deserves their dream wedding, and this was ours. We knew we could spend our entire budget on an event that lasts only a couple of hours or we could spend our budget on a two week long adventure together. We both love to travel, so we knew which choice was the right one for us.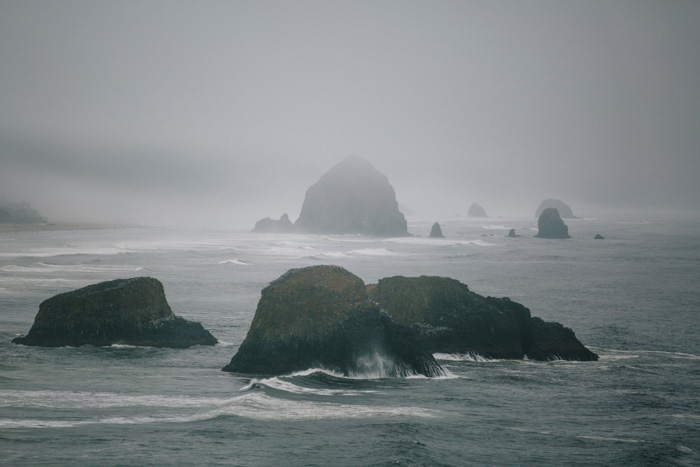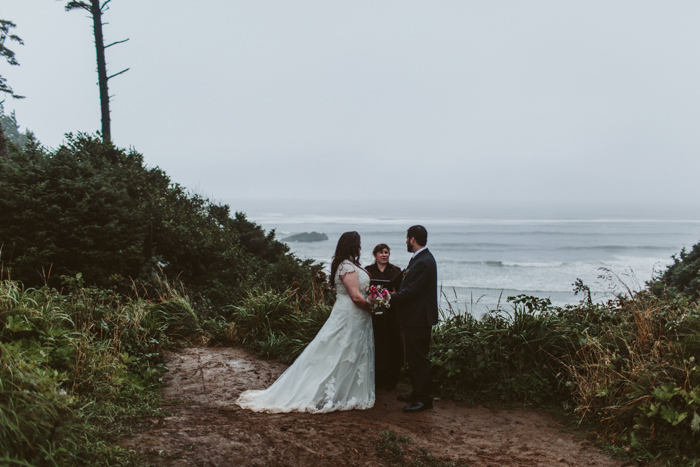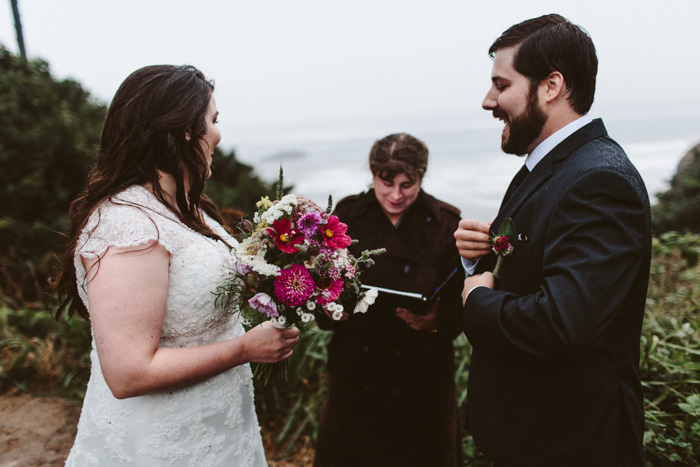 What were the highlights of the ceremony?
I was able to correspond back and forth with our officiant for a few months before the wedding and actually help write our ceremony which was so personal. My husband and I both selected our favorite poems and bible verses so our ceremony was actually meaningful and felt like "us". I didn't want our ceremony to sound like a generic one you could find on the internet; I wanted the words to hold value for us so the moment felt that much more "real". I was even able to slip in an inside joke from one of our favorite TV shows, Friends.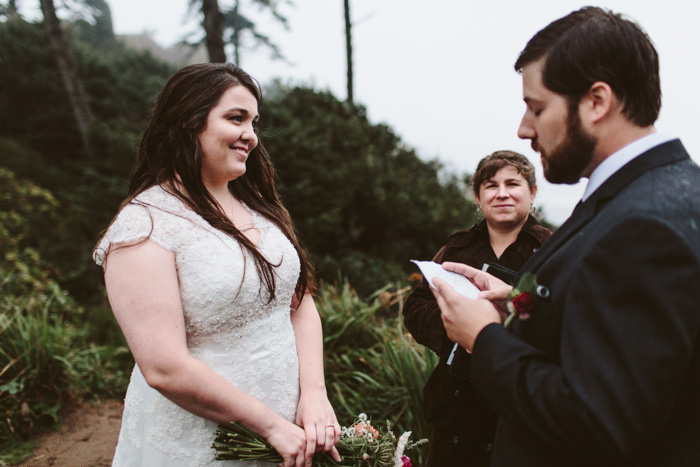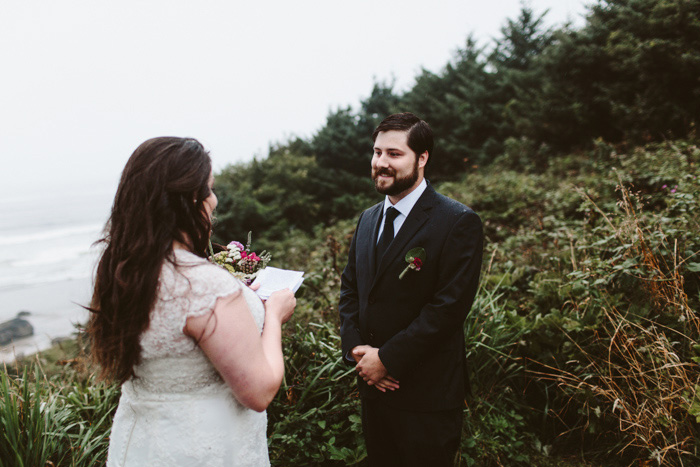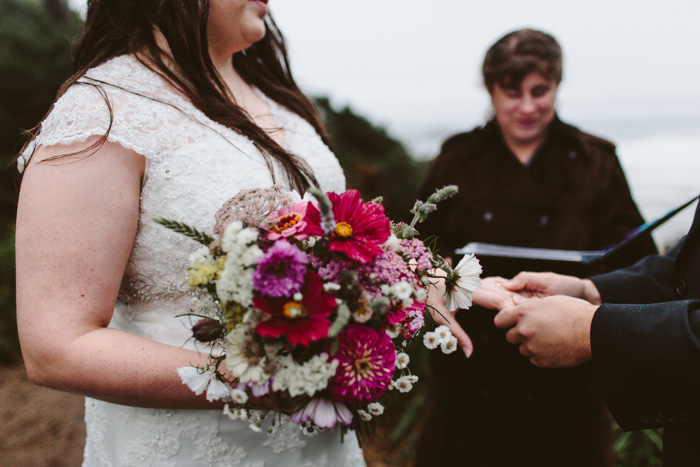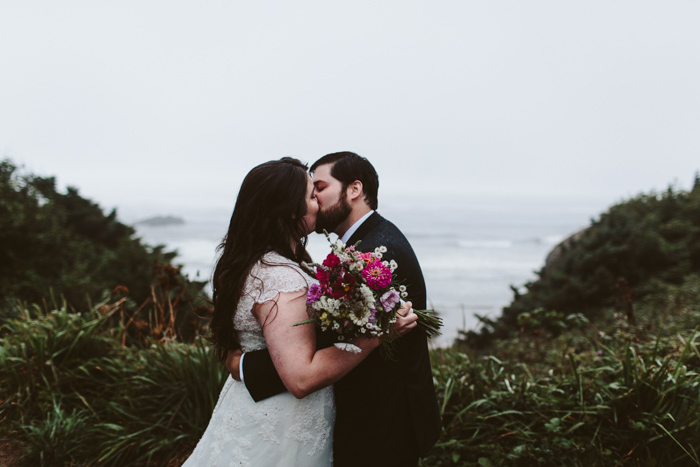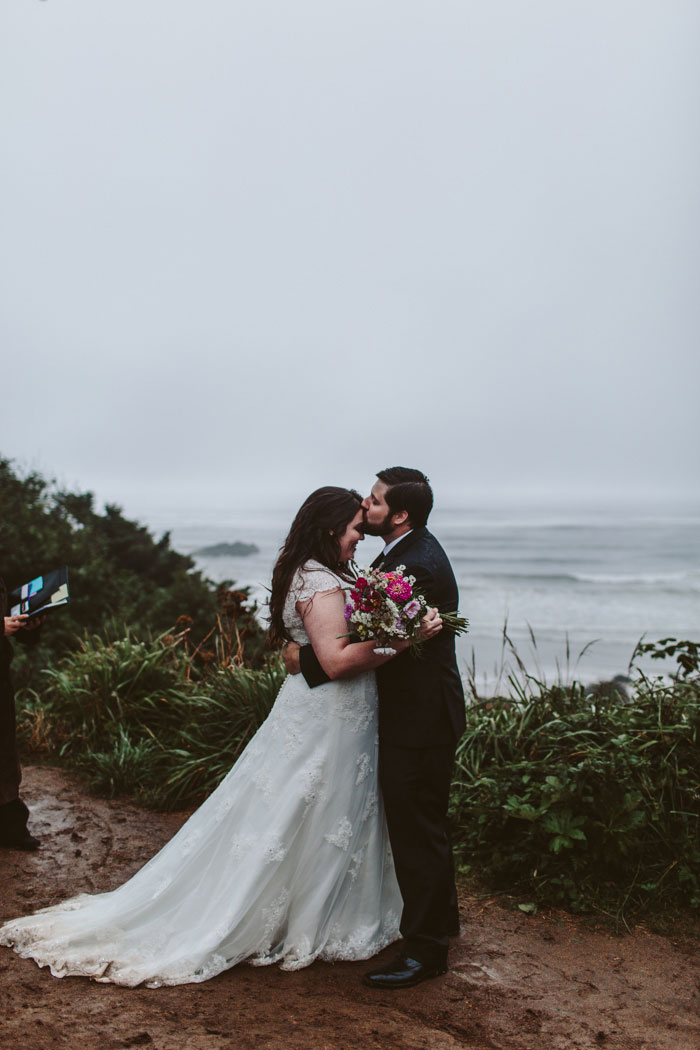 What were the highlights of the reception?
After we were married, we went with our photographer, Jess, down to the beach below the cliffs where we were married. It had been drizzling all day and I remember my dress was slowly getting heavier and heavier with rain. The sun was setting and it felt surreal being that close to the ocean. I took my shoes off and waded through the water barefoot while we took photos. The water was so cold but it also felt fun allowing my wedding dress to get wet, since the bottom of it was brown with mud by that point anyways. Some of my favorite photos from that day are the ones where my hair and dress were soaking wet, but you can tell that we were both still on cloud nine. It felt like a beautiful ending to a truly magical day.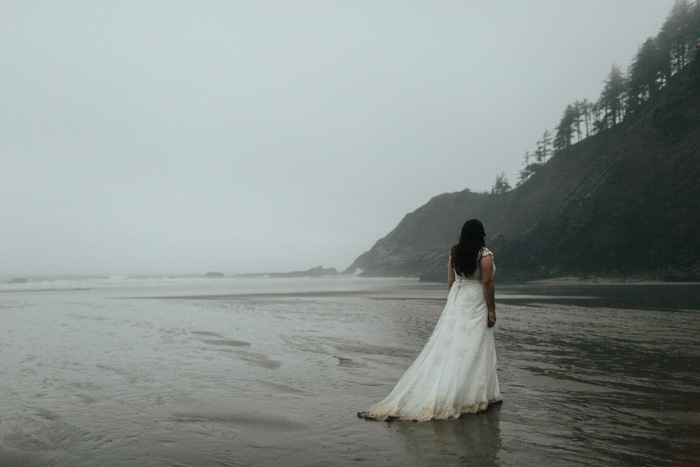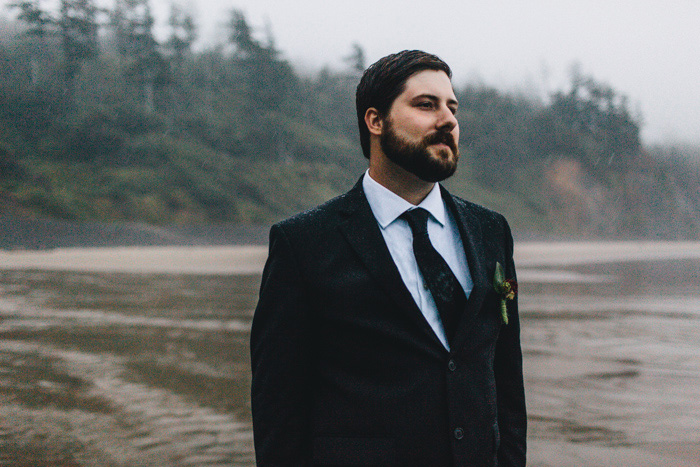 What was the best thing about having an intimate wedding?
Our whole wedding experience was the perfect adventure for Dustin and me. We flew over 2,000 miles to a place we had never stepped foot in before. We drove over 800 miles in our rental car and visited almost 25 different towns and cities. Almost every night we were sleeping in a different place. Marriage in itself is such a huge adventure to embark on and our trip was the perfect way to really learn how to be flexible and rely on each other. Not a week goes by that my husband and I don't mention our trip. It feels like our own little secret and I really feel like we had the most intimate wedding that was perfectly designed for us.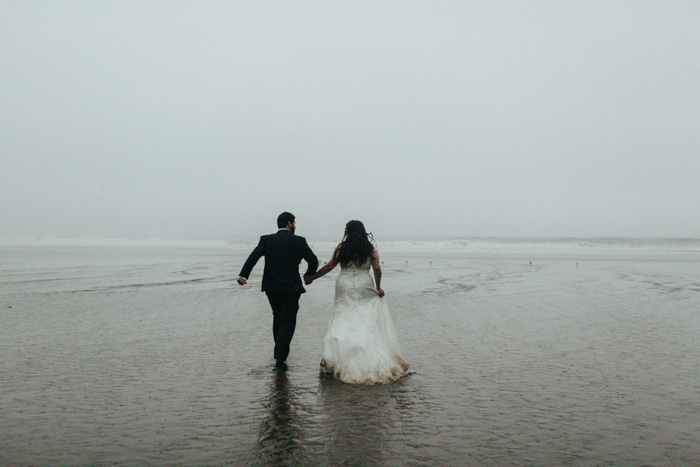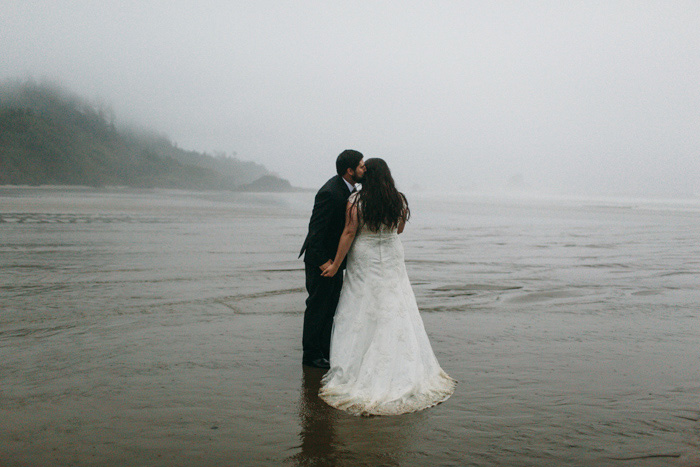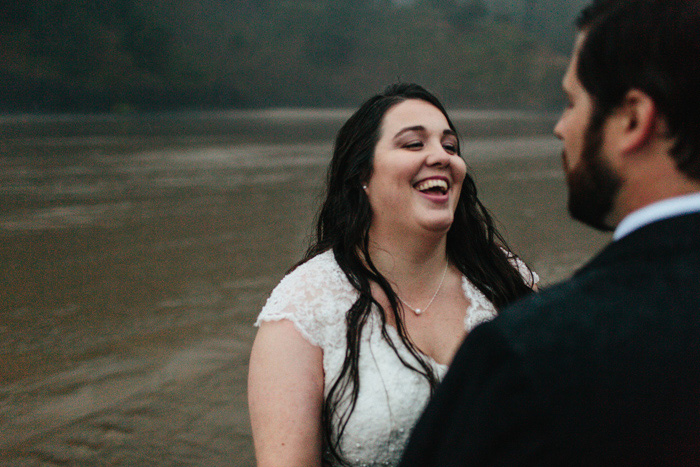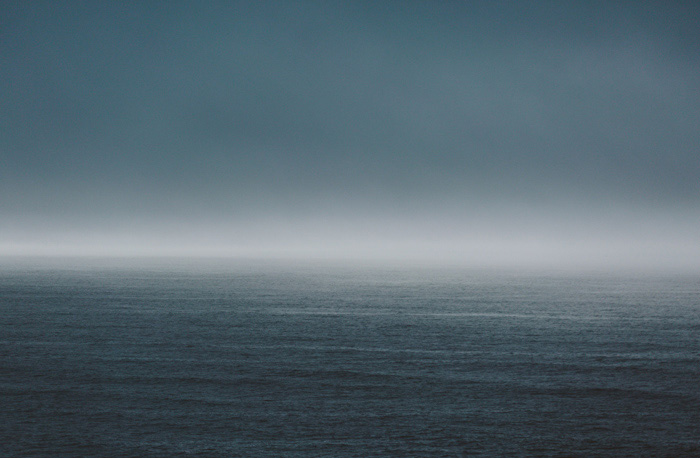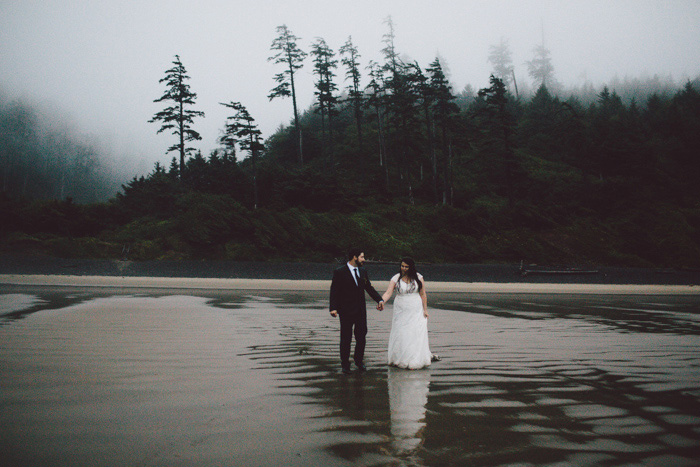 What advice do you have for couples who are considering an intimate wedding?
Whether you're planning an elopement with a few guests or a small wedding ceremony with a handful, my advice to you would be to give yourself the amount of time you need to really plan well and research what you want. You save money in the long run if you plan ahead and research prices. Make a list of what aspects of your wedding are the most important to you and your fiancé. Spend your money on the things that are the most important to you, but also find ways to compromise on some things to cut costs. I knew the photography would be the most important thing to us since we wanted to be able to have detailed photographs to share with family so they would feel like they had been there with us. I fell in love with Jess Hunter's photography and knew she was who I wanted to shoot our wedding no matter what so she was the first vendor I booked before any planning started. Then I found ways to save money on other things that were "wants" but not necessarily "needs".  Instead of buying a bouquet from a florist catering to weddings, I ordered one from a family-owned flower farm in the area I planned on getting married. Not only did I save money, I had a beautiful bouquet full of wildflowers that are native to that area. I also looked online for students studying videography and found my videographer that way. He needed to film weddings to build his portfolio and offered to film our wedding for low-cost to gain the experience.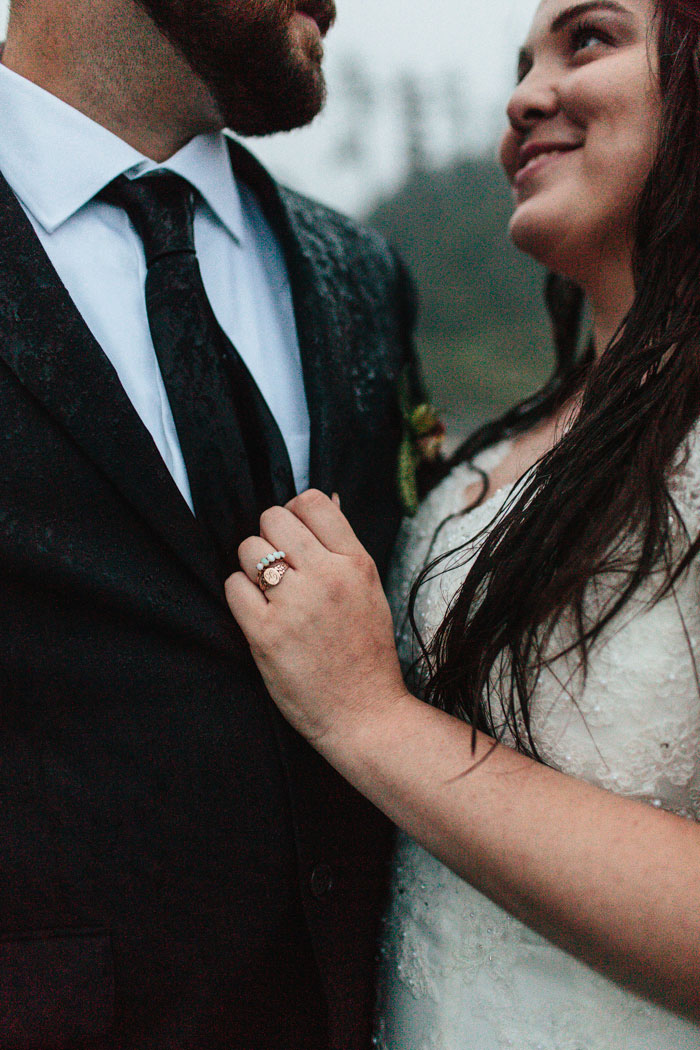 Vendors:
Ceremony Officiant: Vickie Michels
Photographer: Jess Hunter 
Videographer: Cody Burrows
Florist: Erika's Fresh Flowers
Hair/Makeup: Nikki Luxuria Salon, Seaside Oregon