Having met as wedding professionals, Luke and Amber both love the big celebrations that come with tying the knot. For their own wedding day, however, they felt that something small and intimate would be far more in line with their priorities and personalities. Viewing marriage as the joining of two families, the couple chose to invite only their immediate family to share in their ceremony, and opted to celebrate with the rest of their family and friends at three different intimate receptions spread over several weeks.
With photography being of the utmost importance to Luke and Amber (she's a professional wedding photographer), the newlyweds were lucky enough to have their friend and fellow photographer Kristen Marie on hand to capture some truly stunning photographs as they wandered through the foggy forests and along the rocky shores of Orcas Island as husband and wife. We think you'll agree that the results are absolutely breathtaking!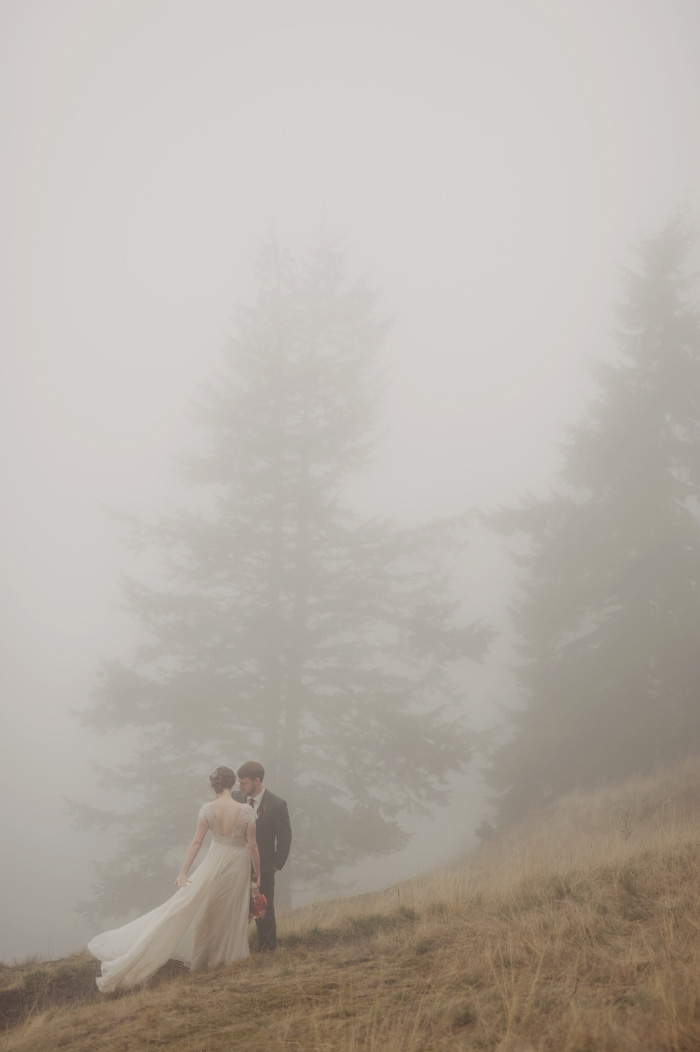 Amber, 31 & Luke,26
Olga, Orcas Island, WA
Wedding Date: September 26, 2014
Number of Guests: 13 at the ceremony, 40 guests for each of the three receptions
Wedding Cost: $7,400 for the ceremony portion, $4,300 for the three receptions
Wedding Ceremony Location: Bayside Cottages on Orcas Island, WA
Wedding Reception Location: Homes in Seattle, Redmond, and Puyallup, Washington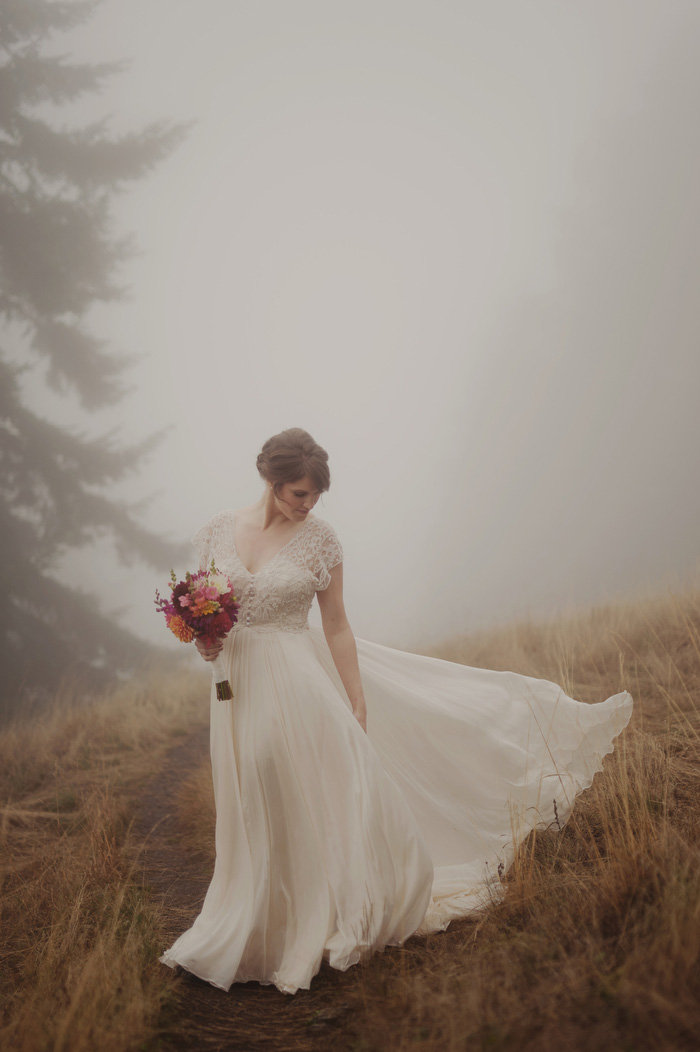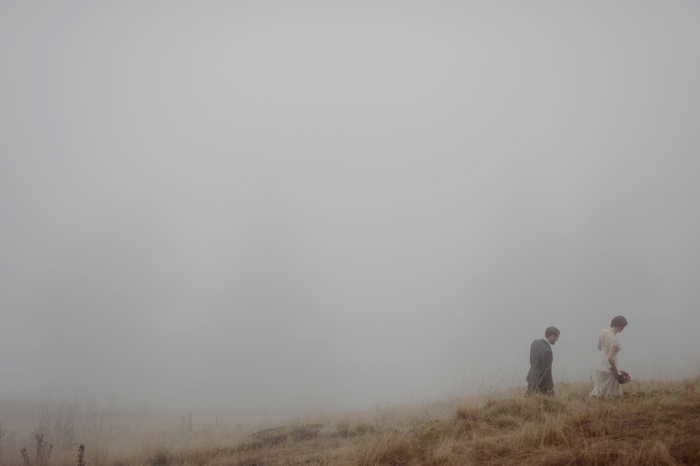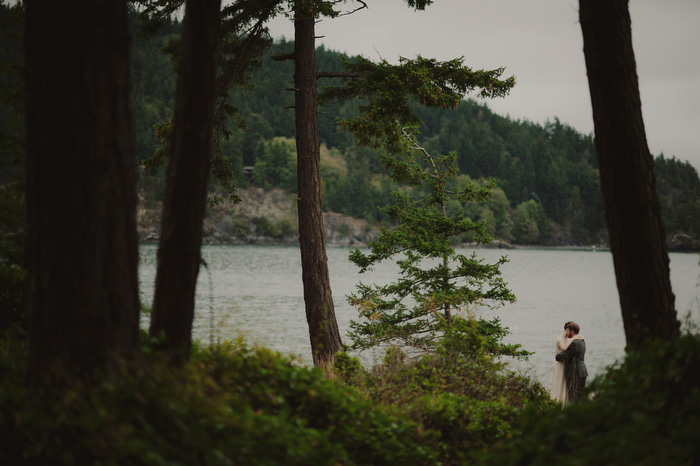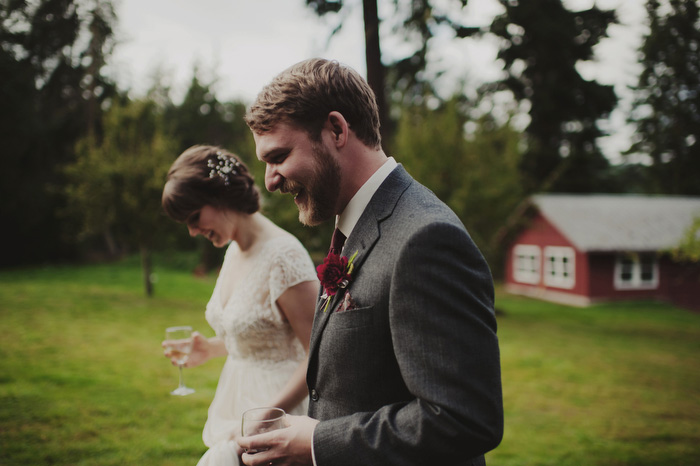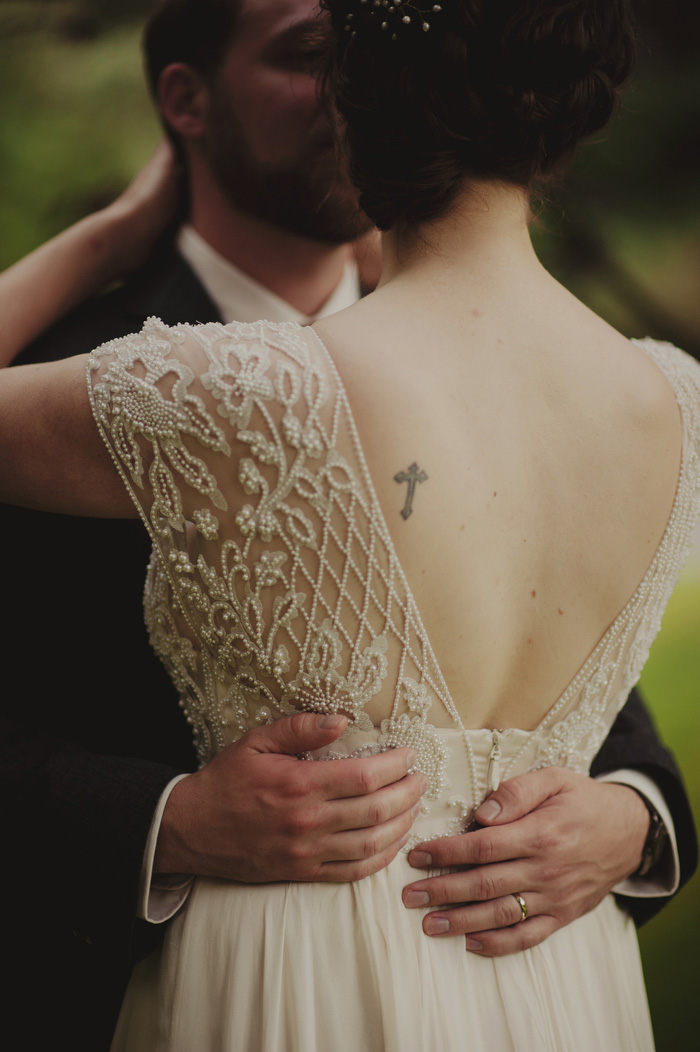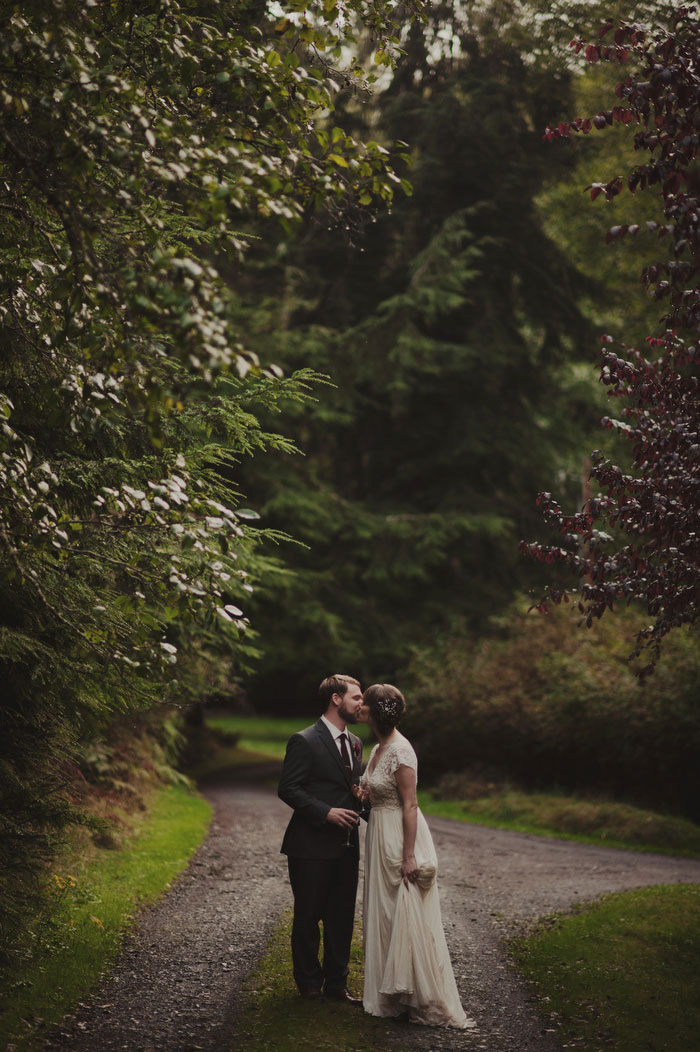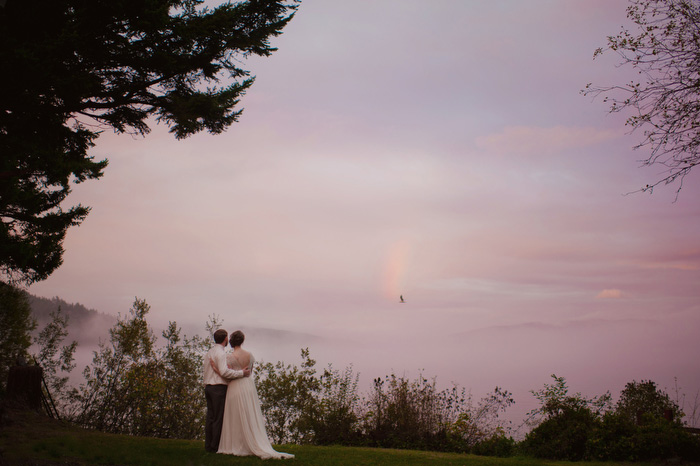 Why did you have an intimate wedding?
Going into our relationship, we both viewed marriage as the joining of our two families. Luke and I met while both working a wedding (I'm a wedding photographer and he was a part of a videographer team covering the same wedding) so we've both experienced a lot of weddings over the years. While I do love the big celebration aspect of weddings, our personalities told us that we wanted to focus on the covenant and bond of marriage with just our families for the ceremony itself. Having an intimate wedding meant that we could focus on our family and do things the way we wanted as well. We wanted it to be an experience for everyone attending, not just ourselves.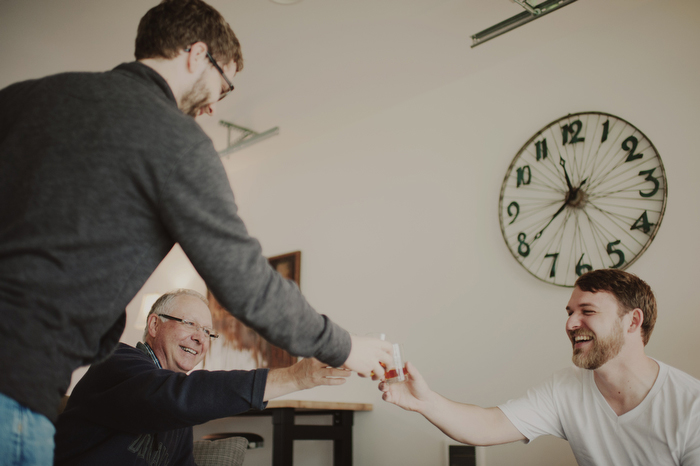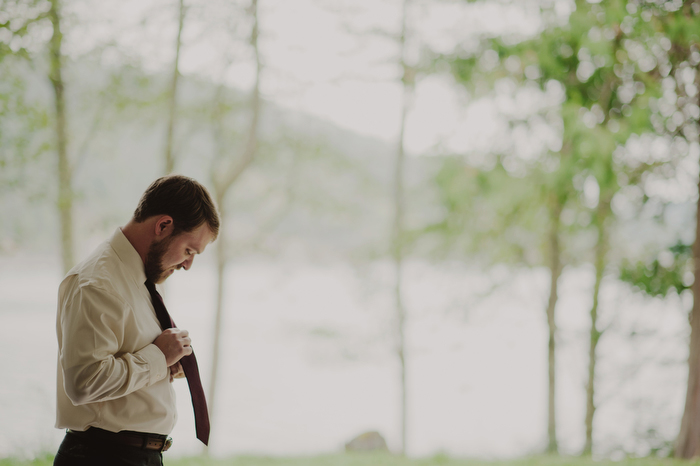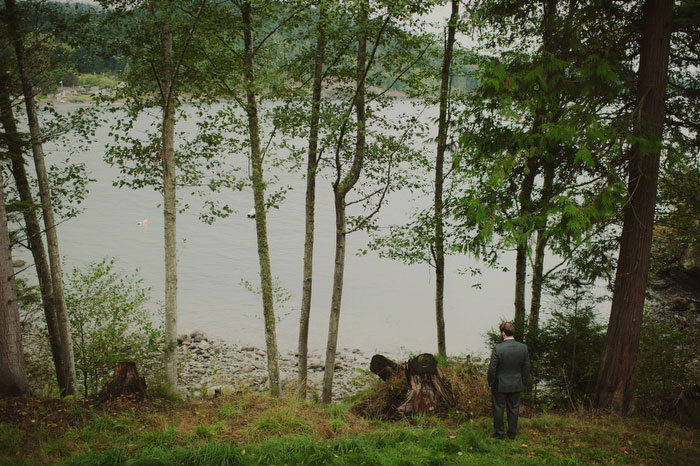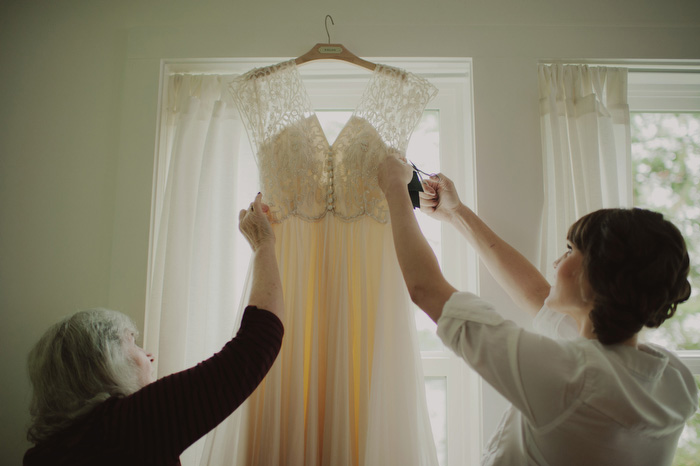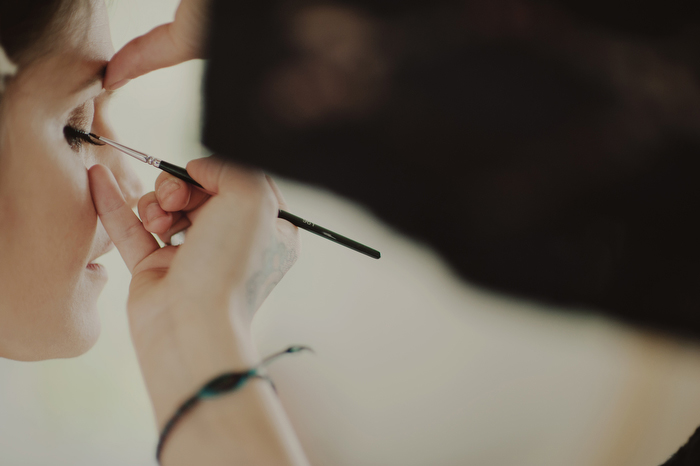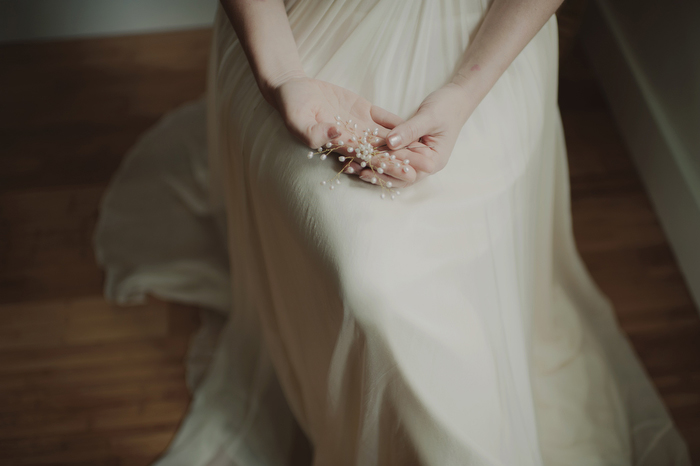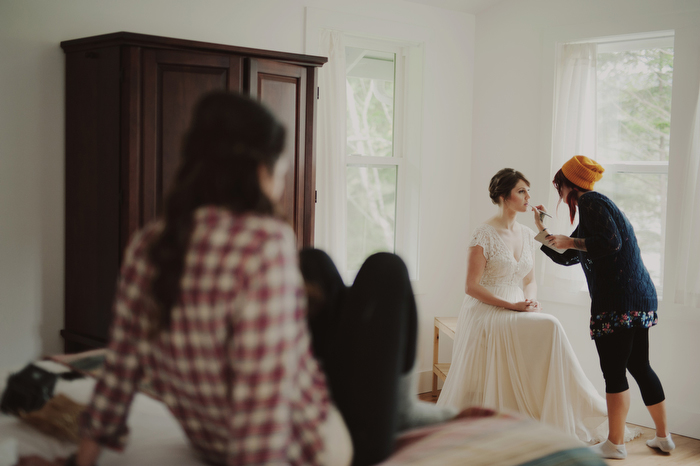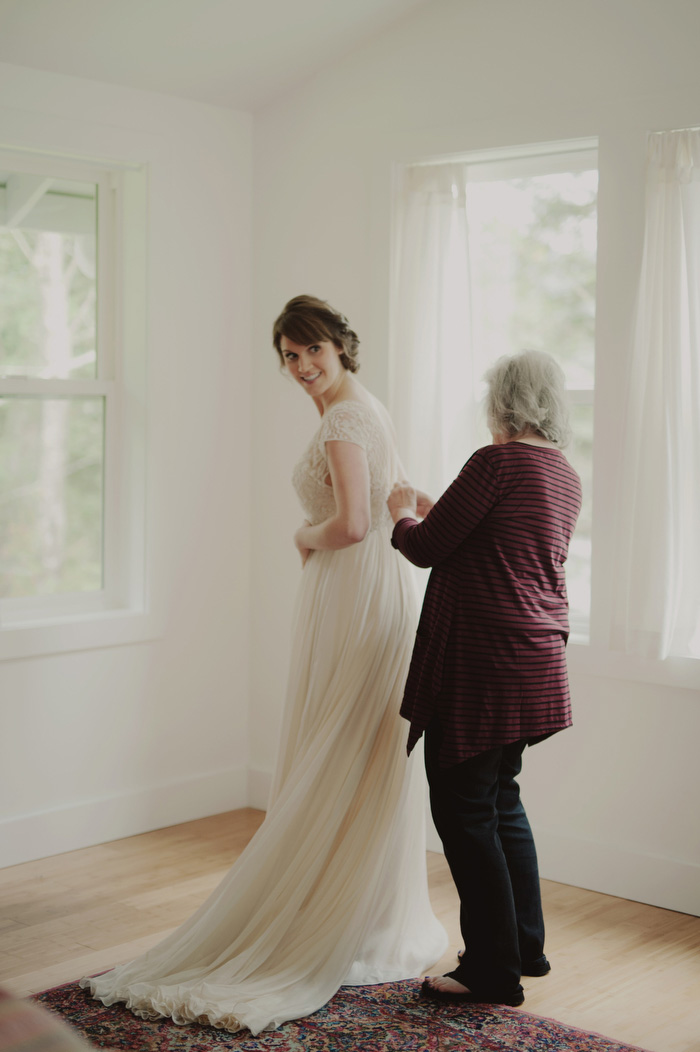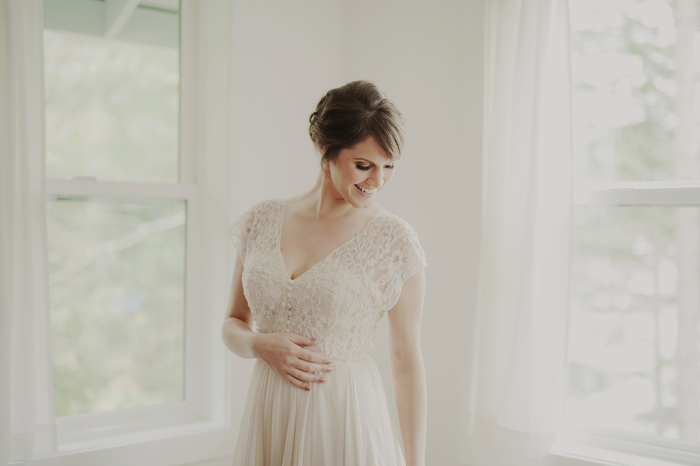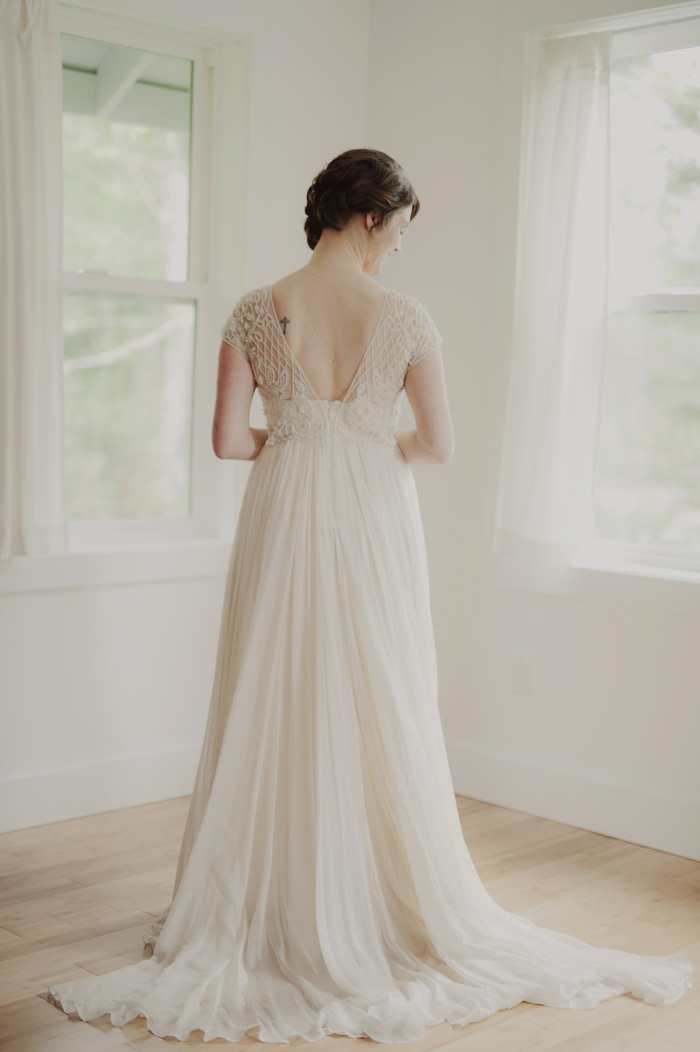 What are some of the challenges that you faced planning an intimate wedding?
The biggest challenge we faced was our reception. At first we wanted to have one big party with 120 guests, but after looking at the cost and having a slight planning meltdown, we decided to have three small parties with around 40 guests each, at three different houses, over a three week span. We thought that it would mean more face time with everyone, but by the end our immune systems were shot. While I did love seeing friends and family and actually being able to spend time with them, if I were to do it all over again, I'd find a way to have just one scaled back party.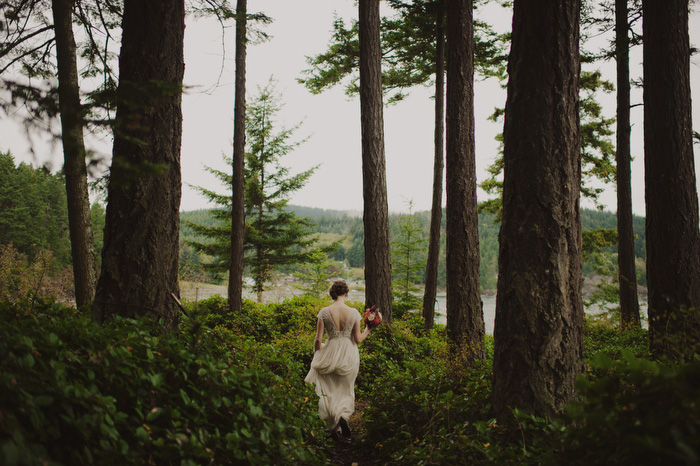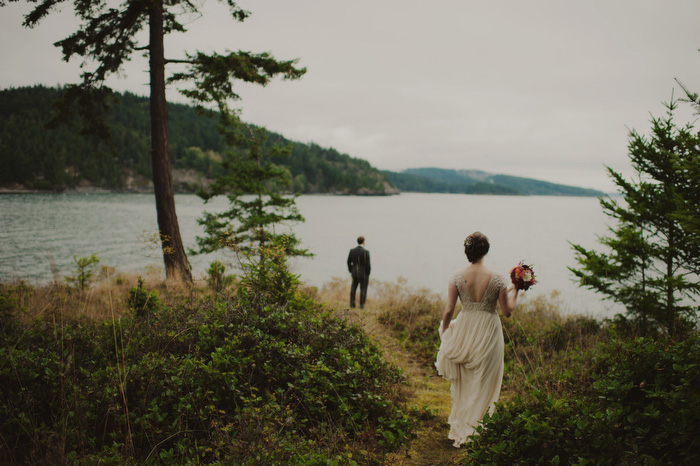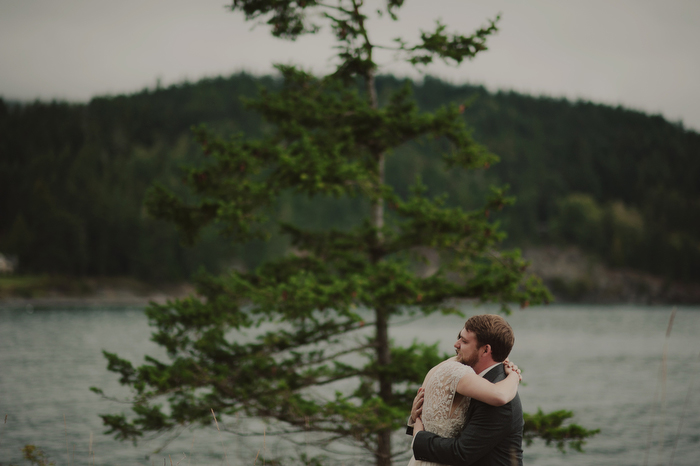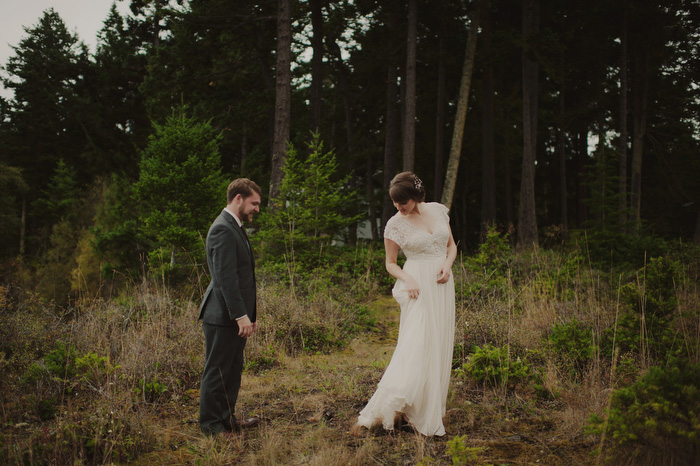 Was it difficult to pare down the guest list?
Since we knew that we wanted only immediate family at the ceremony, it made paring down the guest list relatively easy. We just had to stick to our guns to keep our original vision our reality.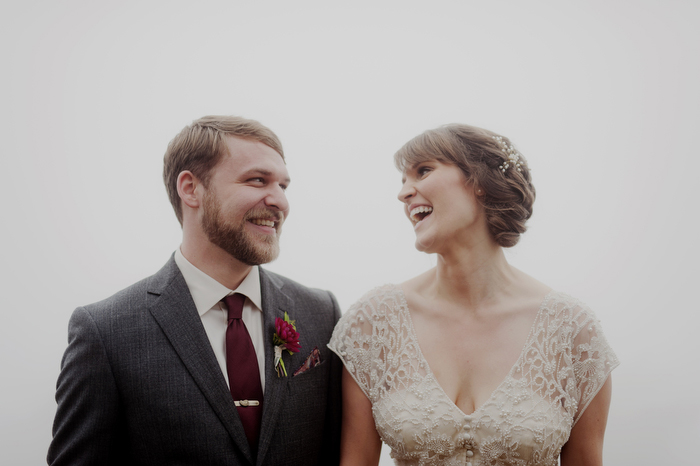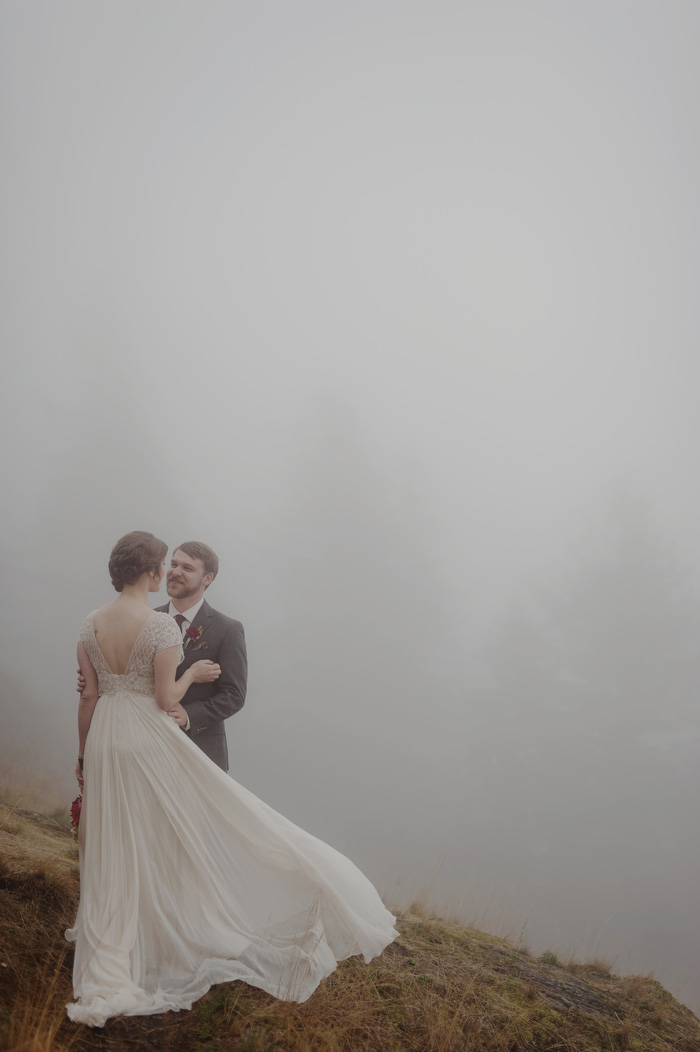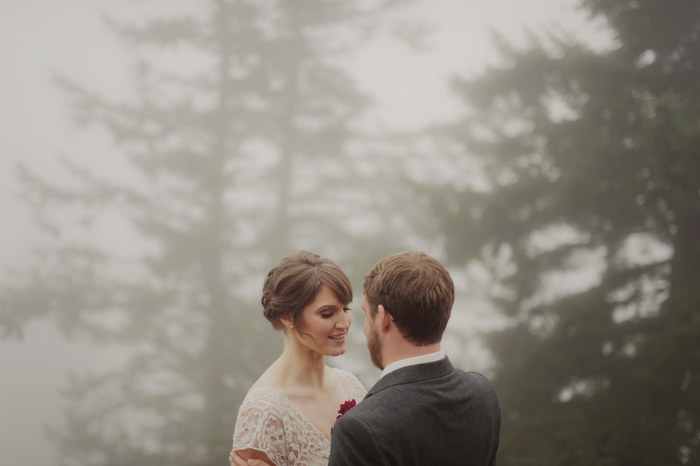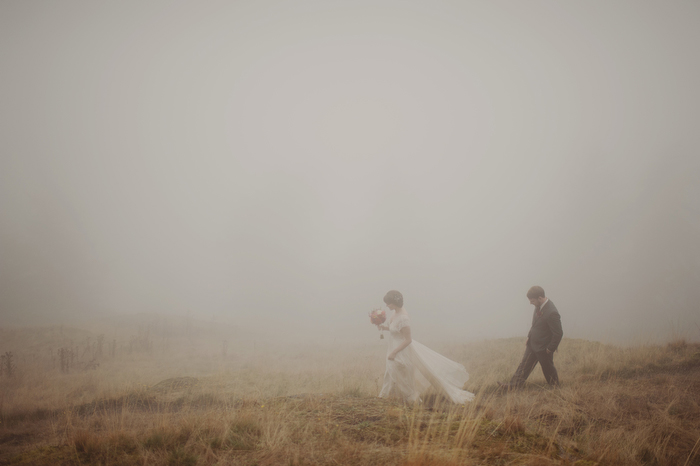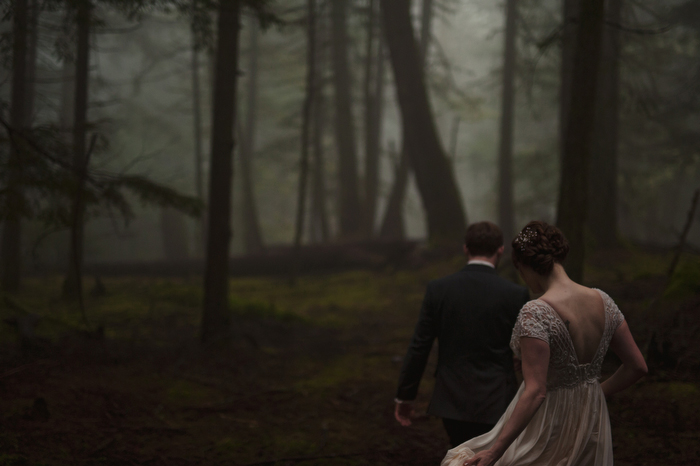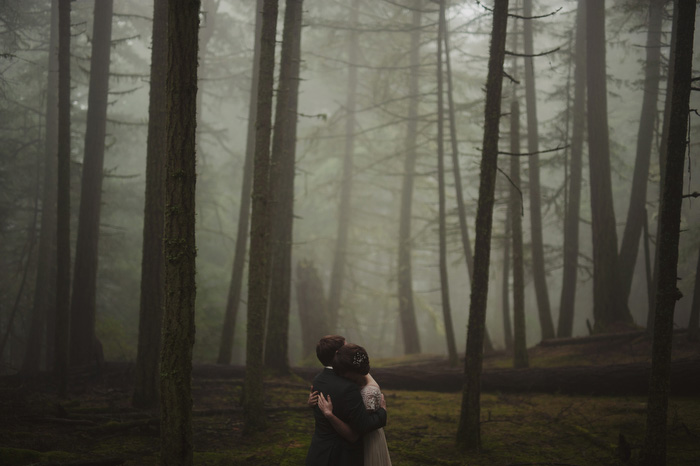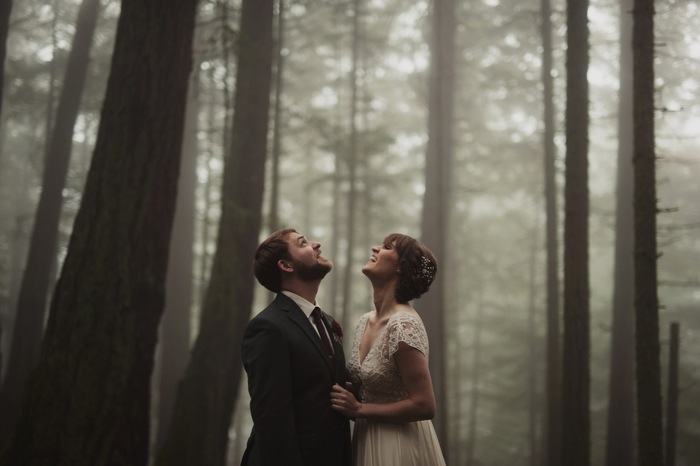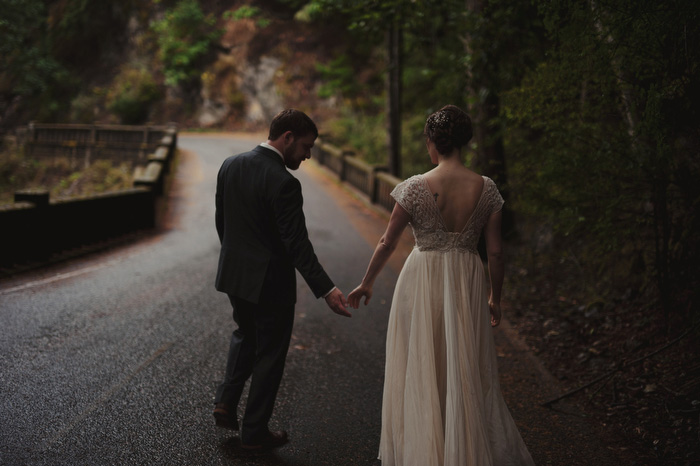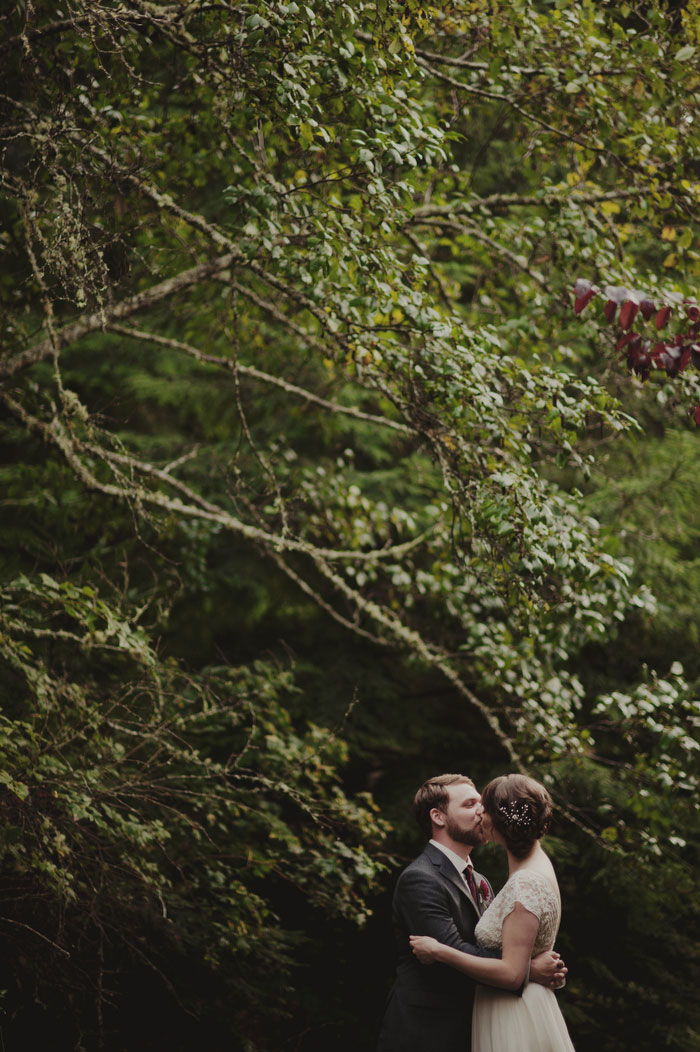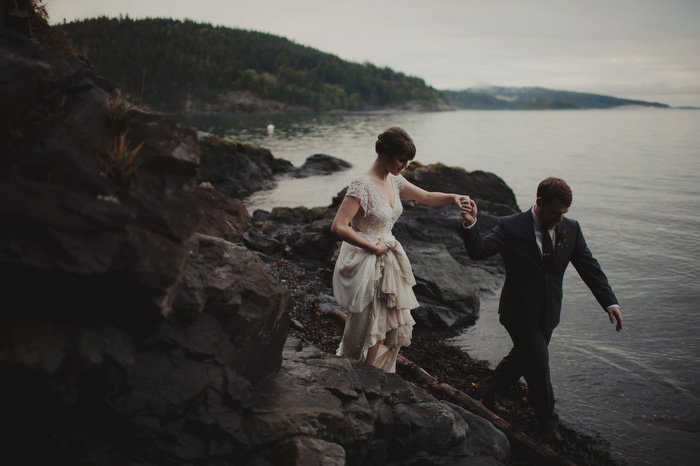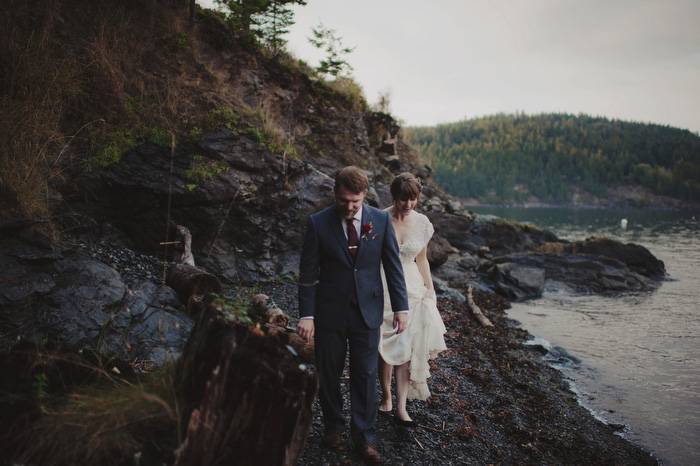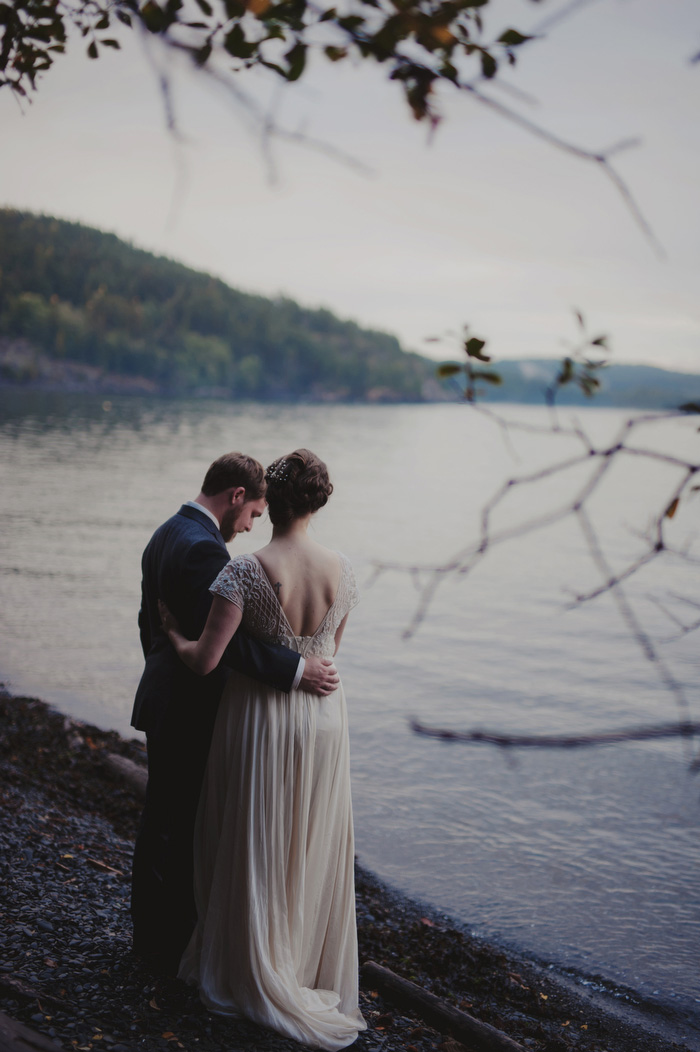 Did you have any 'issues' with the small guest list from friends and family? If so, how did you address them?
There were a couple of close people in our lives who were hurt that they could not be at the actual ceremony. We addressed them by letting them know that they are important to us and that we loved them, but we were focused on our family. We did, however, include them in all of the festivities leading up to the ceremony and the receptions. While I wouldn't change a thing about how we had our ceremony, it was really hard on me at first to deal with those reactions.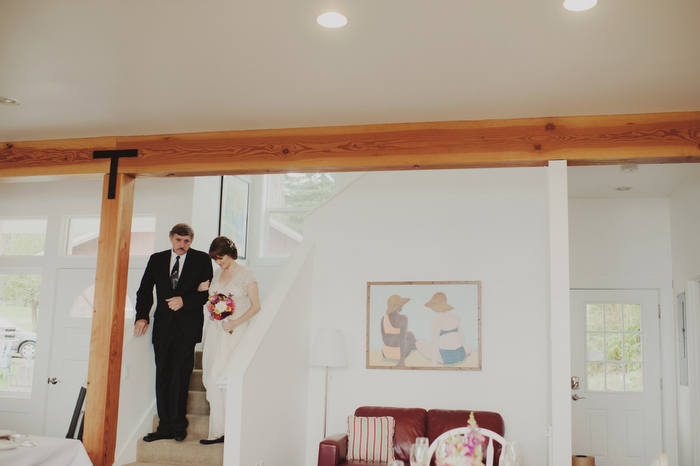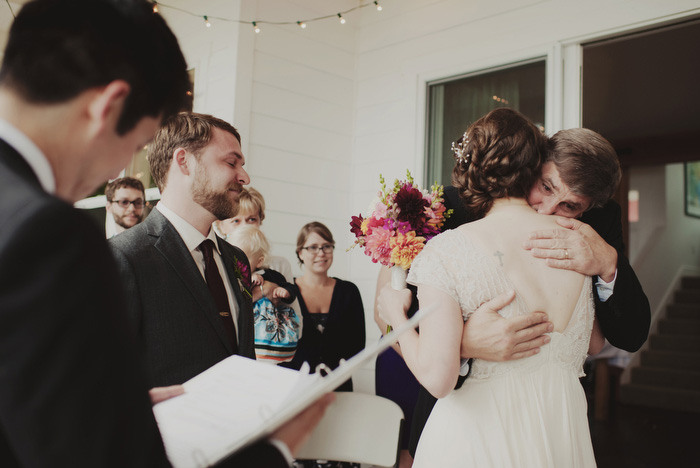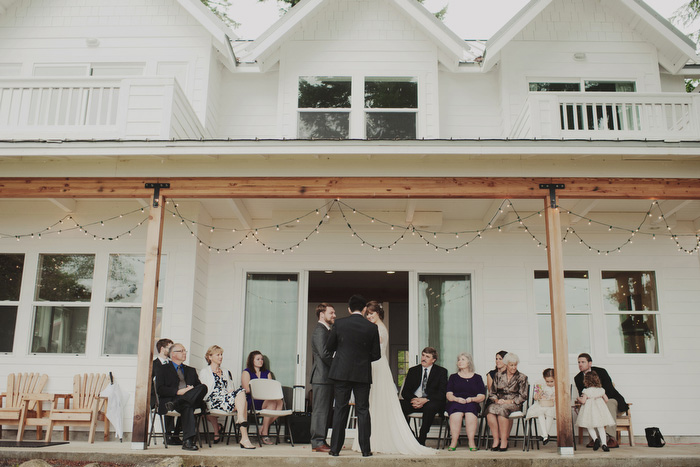 What were the highlights of the ceremony?
Truly there were so many! If I had to narrow it down they would include:
1. Walking down the stairs, which was our "aisle", with my dad, and joking about not falling. He said, "if one of us goes down, we both go down." Once we hit the main floor the gravity of the day hit me: my dad was walking me down the aisle. We both started crying. When we saw Luke, he was standing at the altar crying too.
2. Going out to take photos with Kristen, our amazingly talented photographer and friend, was a highlight for sure. Luke and I are both passionate about photography, so it was a big part of our wedding day. I think we spent about three hours with her running around the Island and disappearing to the shore. During our portrait time, we turned the bend heading up to Mt. Constitution and I remember the three of us collectively freaking out about the fog. It was gorgeous! While we were driving along the road we saw a deep green patch of forest and Kristen asked us if we'd be willing to get out for a while. Instantly we said yes and trekked through the dripping trees, laughing, hugging, and soaking in day.
3. Right after the ceremony, Luke and I walked upstairs, hugged each other, and ugly cried hard for a few minutes. All of the emotions leading up to that moment just came out. We were happy, we were exhausted, and we were finally married.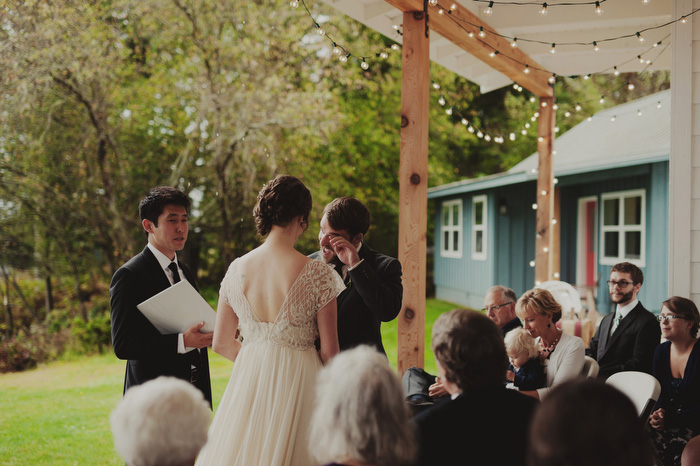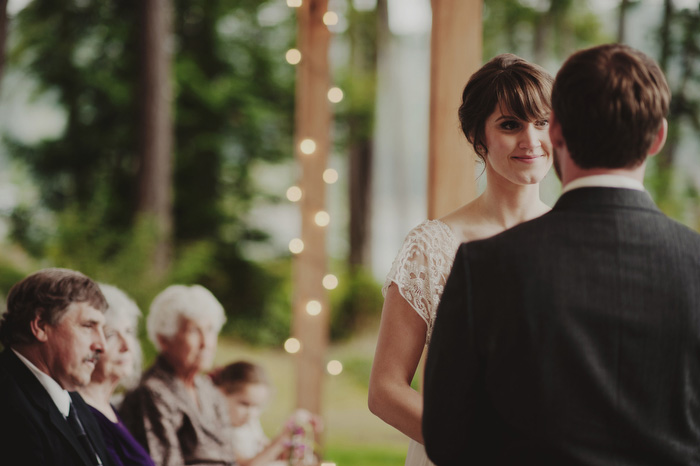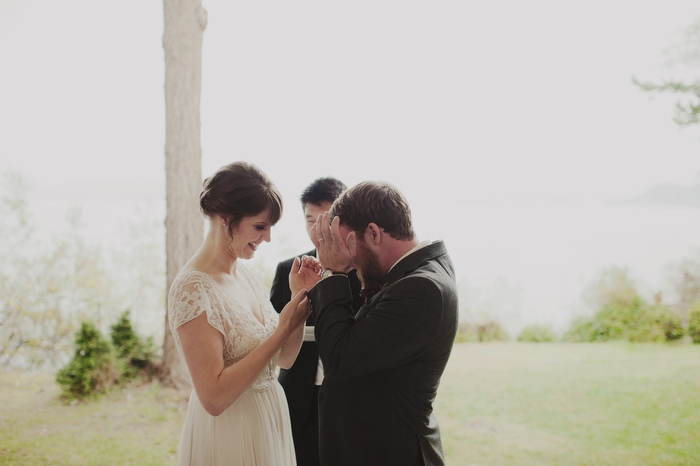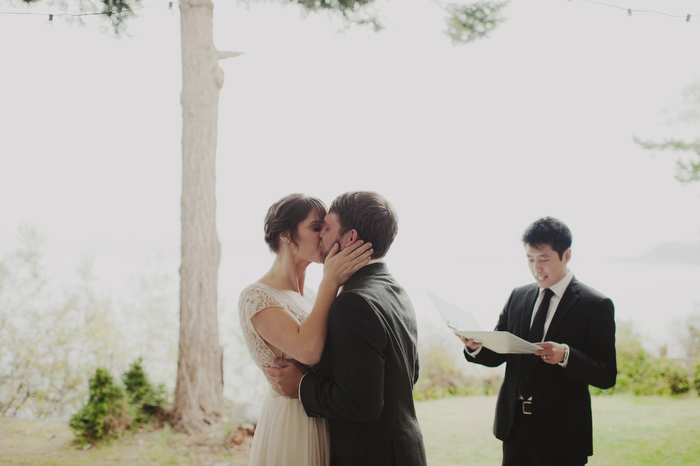 What were the highlights of the reception?
For the small reception on Orcas Island after our ceremony, my dad cooked appetizers and dinner for us all. I cherish memories of sitting in the kitchen with a glass of wine chatting while my dad cooks – and that's what I really wanted on my wedding day. He delivered too! It was also wonderful watching my new in-laws working together with my family to make everything happen. My mother-in-law also made our delicious chocolate coconut cake the morning of our ceremony.
Our First Dance is something I will always cherish as well. We danced to 'Beggar In The Morning' by The Barr Brothers – which holds special meaning to us – under string lights on the quiet back deck. My shoes were wet from taking a misstep into the ocean an hour before, so I was barefoot for the dance. It was one of those "I can't believe we pulled this day off" moments, and also signified the end of our wedding day.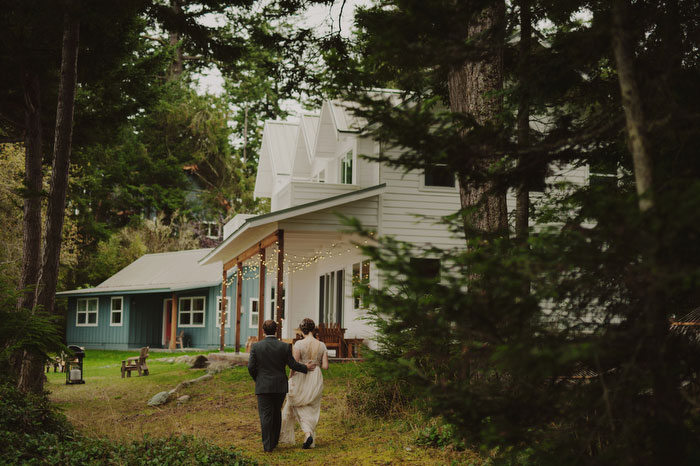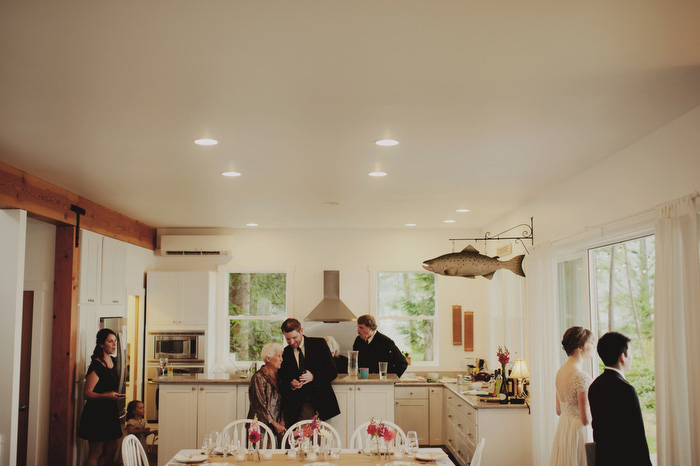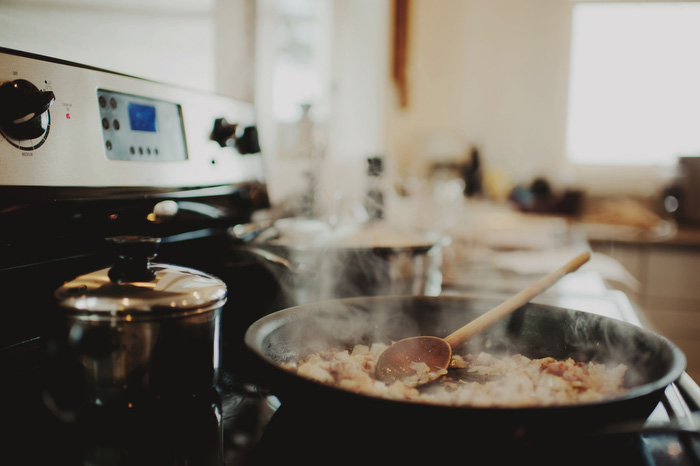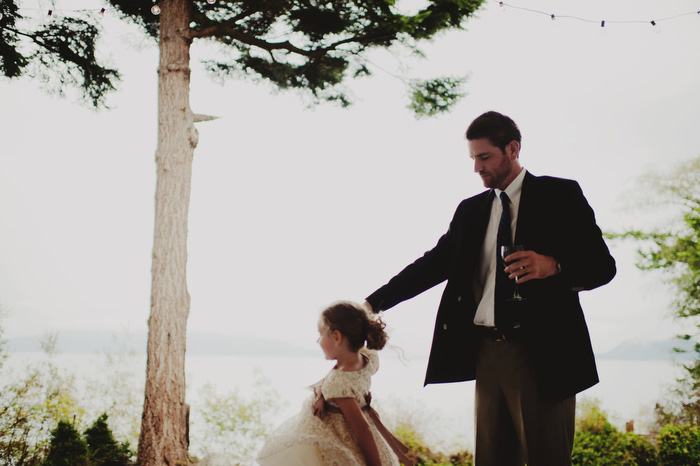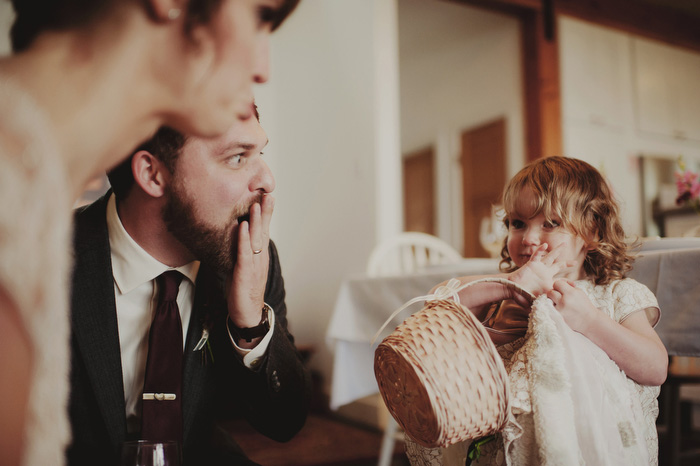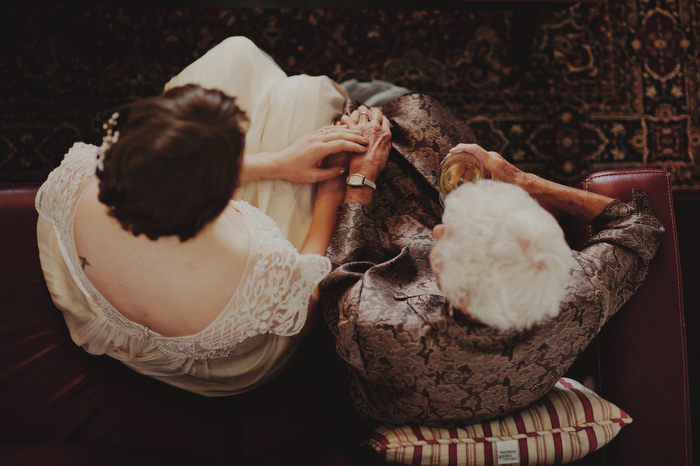 What was the best thing about having an intimate wedding?
The best thing about having an intimate wedding for us was being able to spend time with our families and have little to no pressure (besides the normal emotions) during the day. Also, it meant that we had a ton of photos of our families hanging out and working together. My sister was a huge help during the day – she made my bouquet, kept everything running, and was the unsung hero behind the scenes. My dad cooked, my mom set tables, my mother-in-law baked, my father-in-law helped string lights, my grandmother arranged flowers. It was truly a team effort, which made it even more special to us.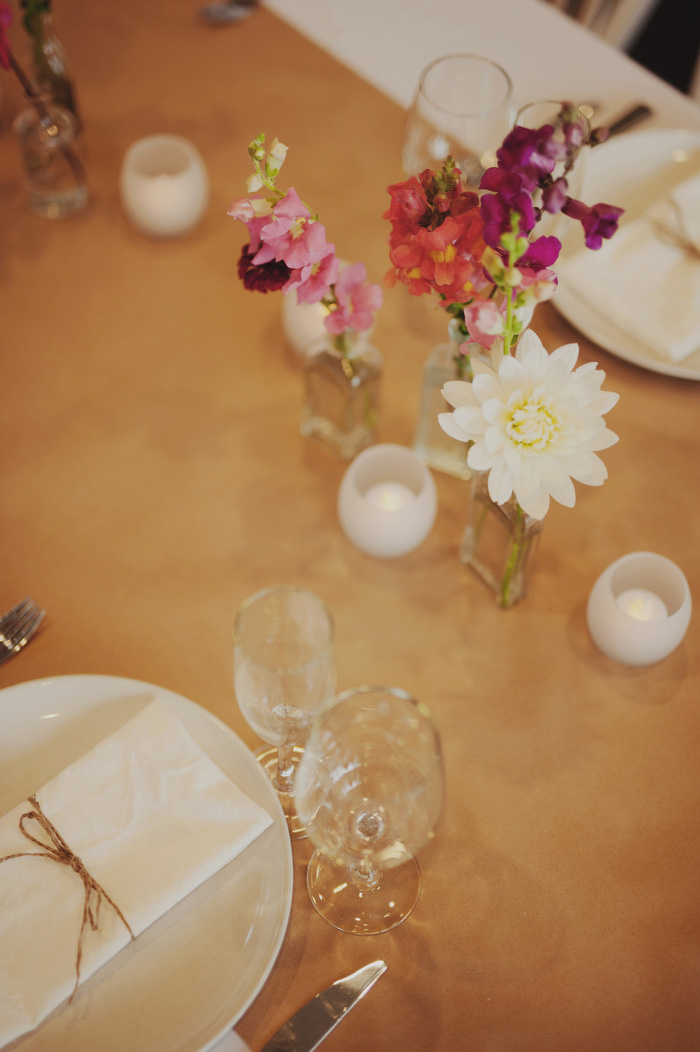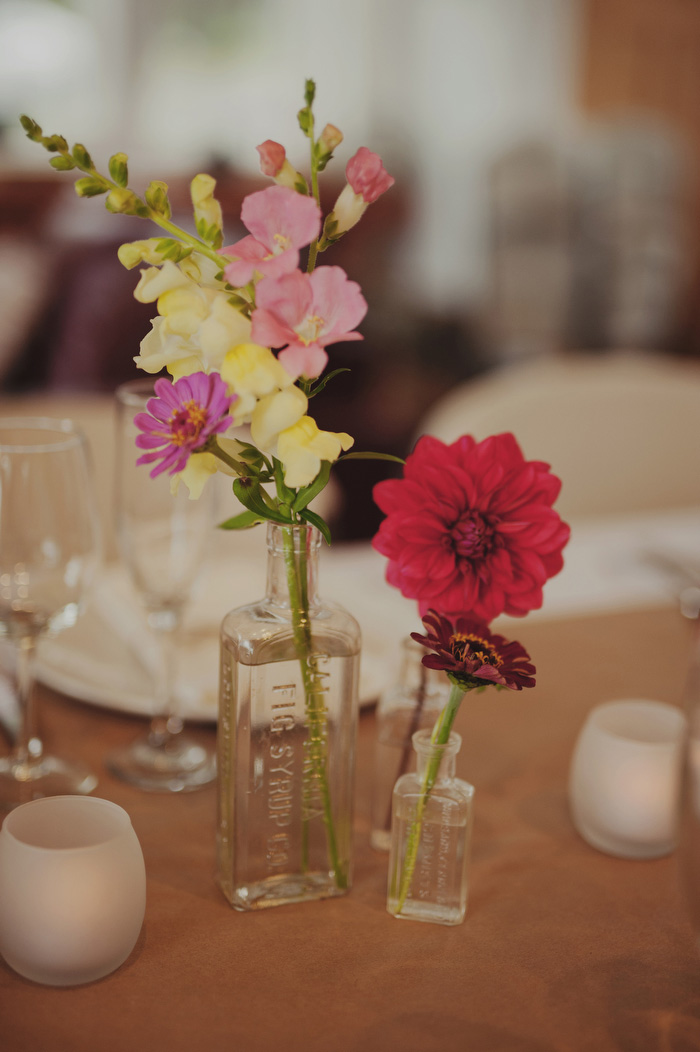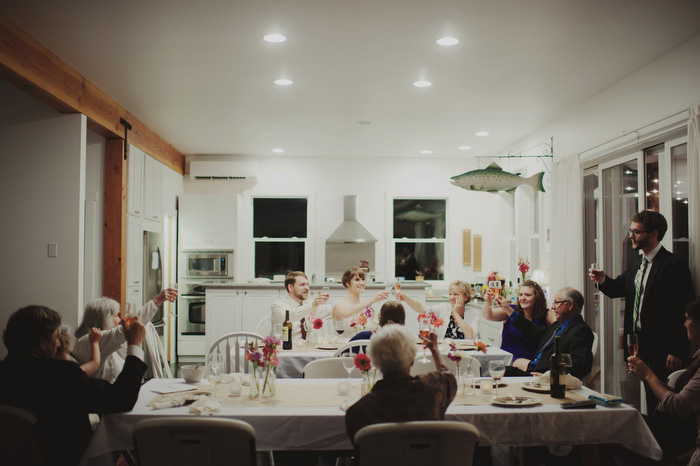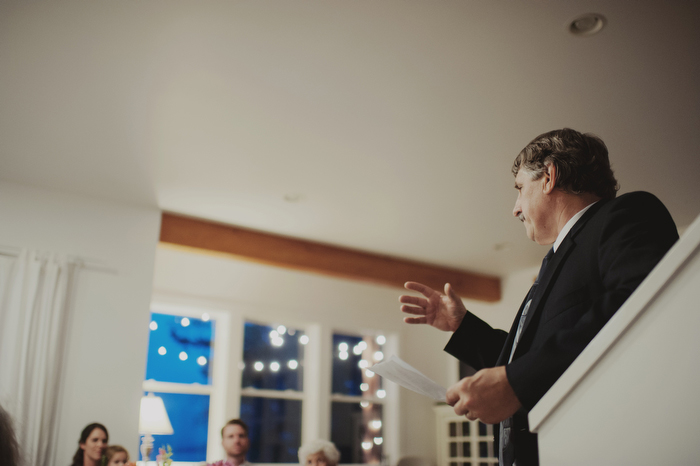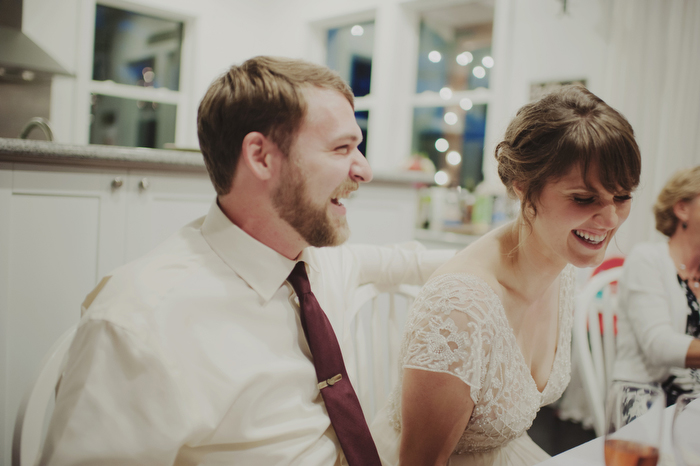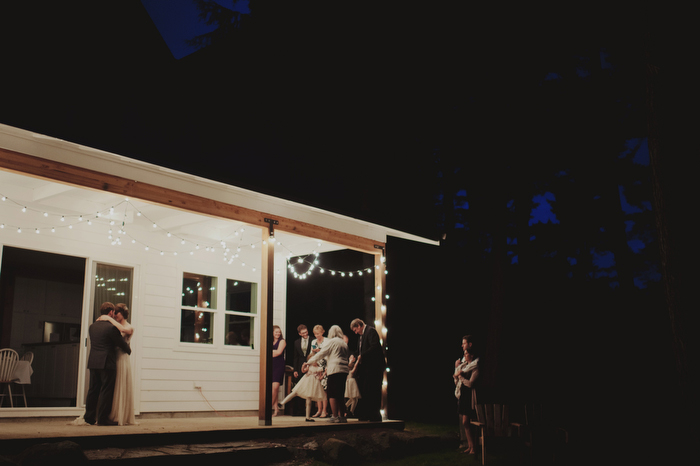 What advice do you have for couples who are considering an intimate wedding?
There are times when it's okay to be selfish – and your wedding is one of those occasions. With that being said, you also need to remember that it is also a big day for your parents and loved ones. Including them in some way makes the day even more special and personal.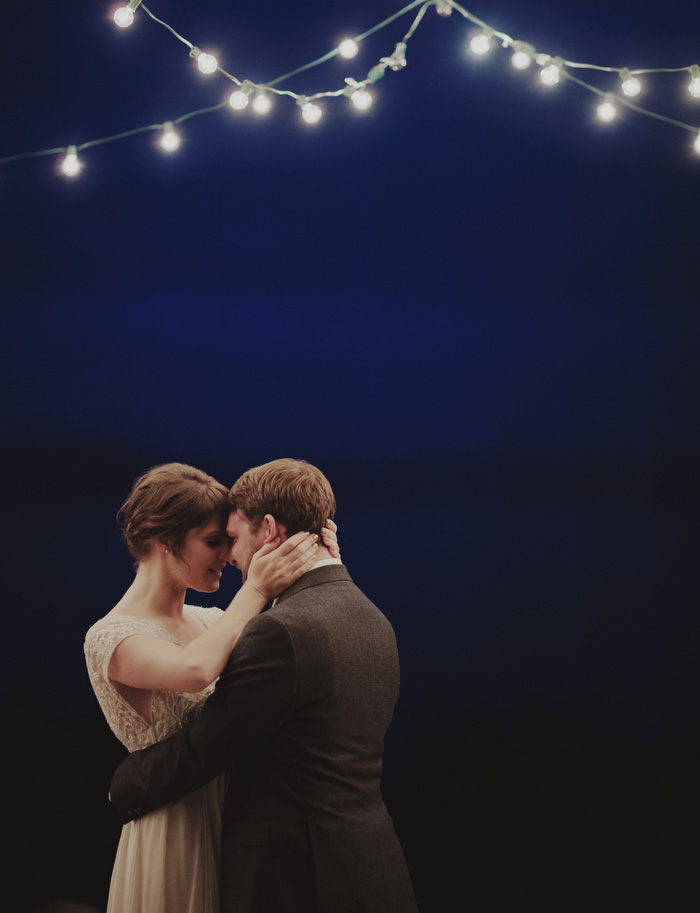 Vendors:

Photographer: Kristen Marie Photography 

Ceremony Location and Accommodations: Bayside Cottages 

Dress: BHLDN

Make Up & Hair: Shyn of Pacific Brides 
Suit: Custom made by Men's Warehouse

Flowers: We bought a wildflower bucket from Peace & Plenty Flower Farm on Orcas Island and my sister assembled the bouquet, boutonniere and vases.