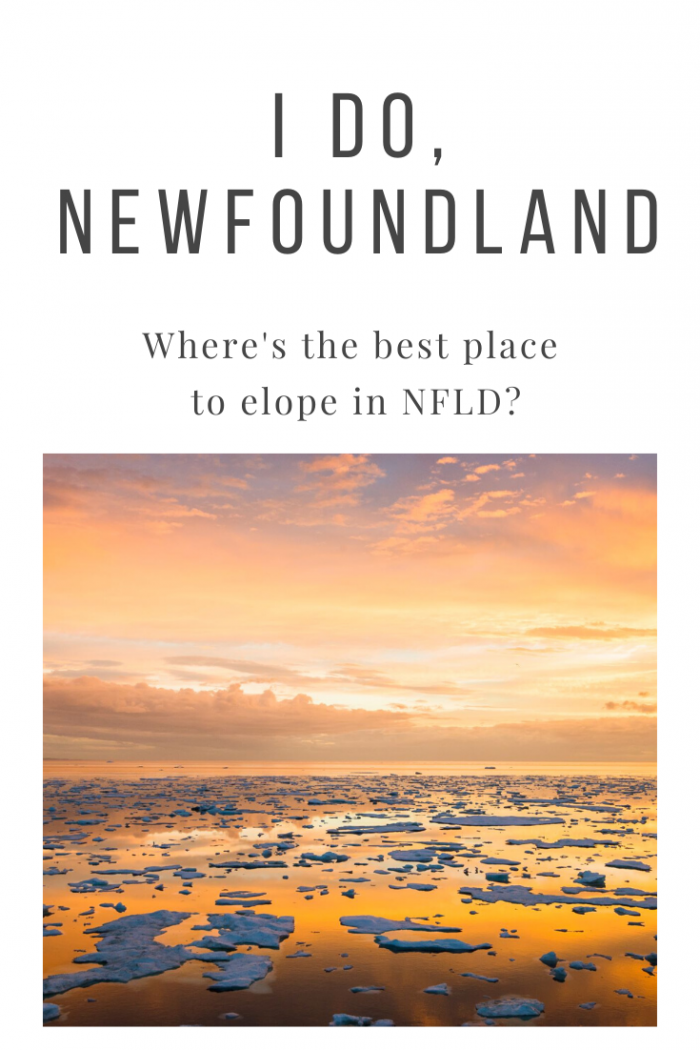 Where is the best location to elope in Newfoundland? Just about anywhere:) Seriously, we love Newfoundland and its people that much. But if you are looking for scenery that will take your breath away, elope in Twilingate during iceberg season. It is, after all, the Iceberg Capital of the World.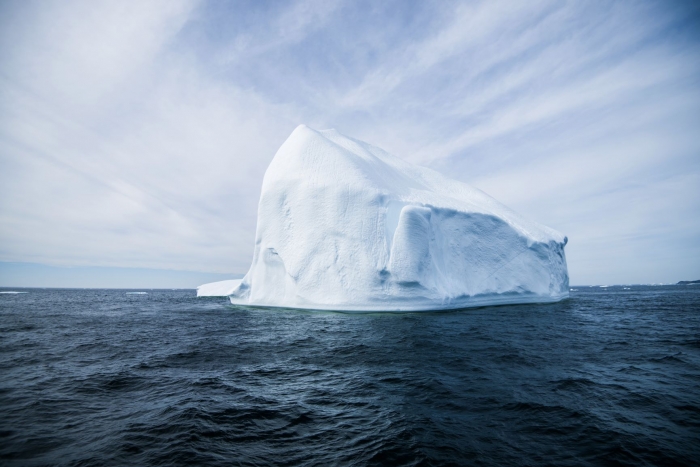 When we arrived in Twilingate in early June (the best time to go for viewing icebergs) we instantly fell in love with the quaintness of this small town – population 2,196 people. Like many towns in Newfoundland, it was a historic fishing community, but because of the decline of the fishing industry, its economy now relies more on tourism.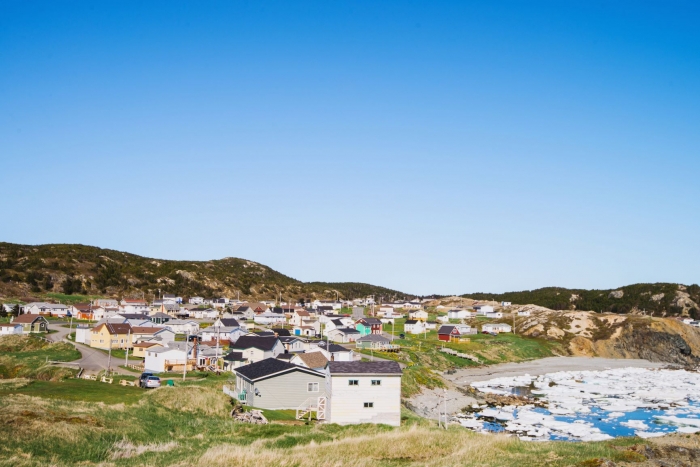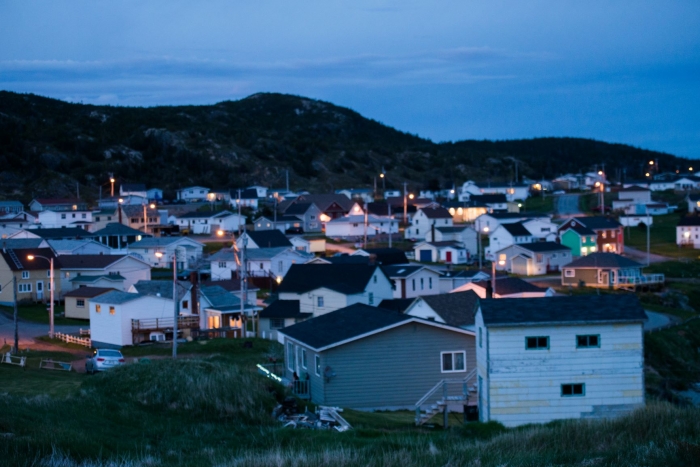 We stayed just outside of Twilingate in Crow Head (population 177) at a vacation rental called The Viking Vacation Home we found on VRBO. The rental was cosy and provided an incredible view of Notre Dame Bay, complete with ice bergs.  A picture window strategically placed in just the right location is one of the best features of the Viking House. Sit in front of the window and linger over your morning coffee or evening wine. You won't find a better view – anywhere!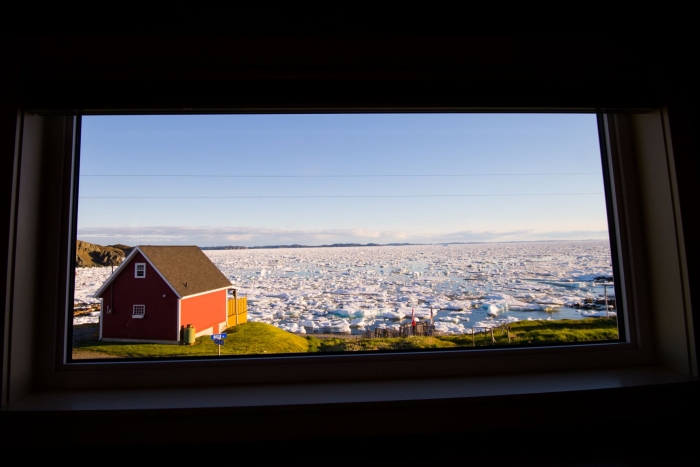 As avid sea glass collectors and beachcombers, we loved the fact that we were only steps from the shore. The Viking House is also within walking distance of fantastic hiking trails, Crow Head (saw the best sunset of our lives there) and a lovely café that serves excellent coffee.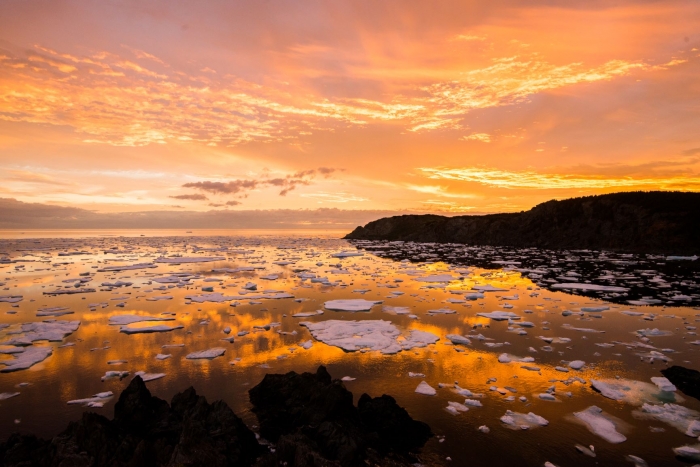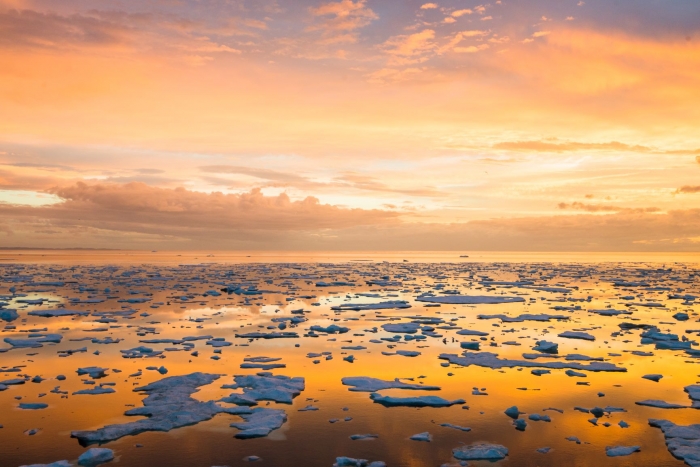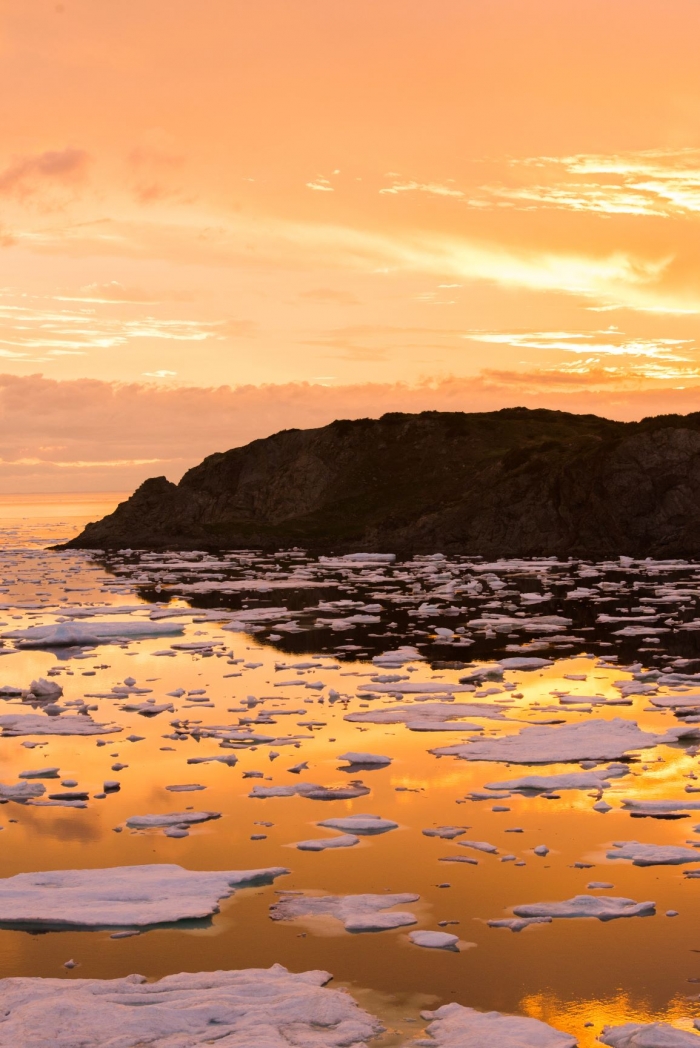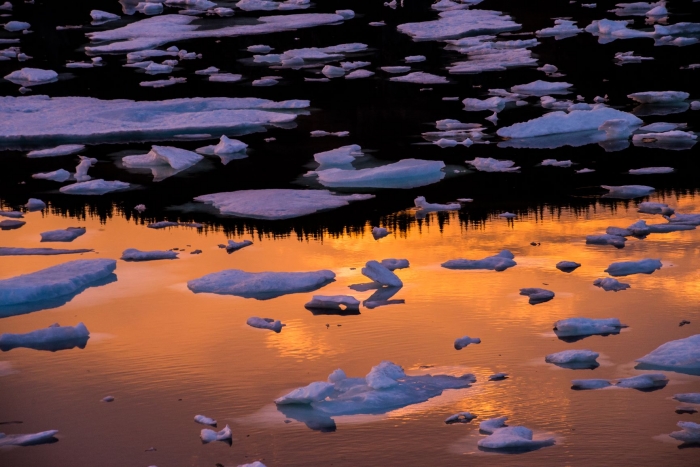 The owners were so fantastic that we quickly became friends. They even let us in on some of their best spots for collecting sea glass! (Ann, Mike and Karma, we miss you!)
An elopement at the top of Crow Head would be incredible! I almost wish I could get married all over again just to experience it!
We did lots of hiking while we were in Twilingate; one of our favourite trails was Little Harbour Trail. We did get lost a couple of times along the way, but luckily found out way back to the beaten path before panicking.) Long Point Lighthouse is another fantastic hiking spot, with incredible views of glaciers in Notre Dame Bay.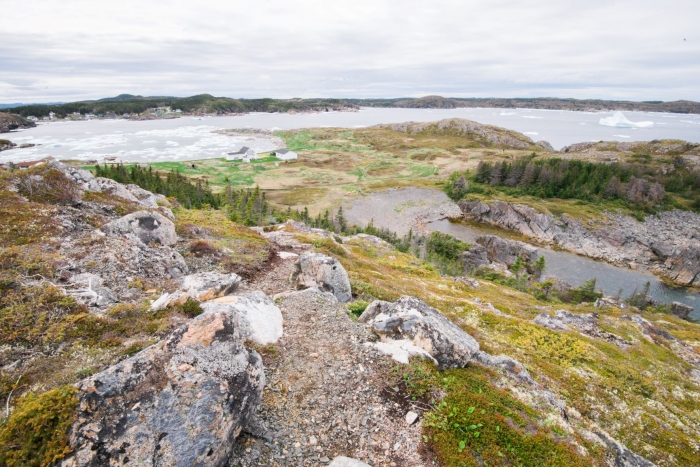 If you head to Twilingate during iceberg season, a boat tour is a must. We took the Iceberg Quest tour and got up close to the majestic icebergs. Until you are up close, you really can't appreciate the sheer scale of some of the more massive icebergs. While on the vessel we got to taste 10,000 year old bergy bits (pieces of glacier ice) and heard compelling stories from the fisherman guides on the boat.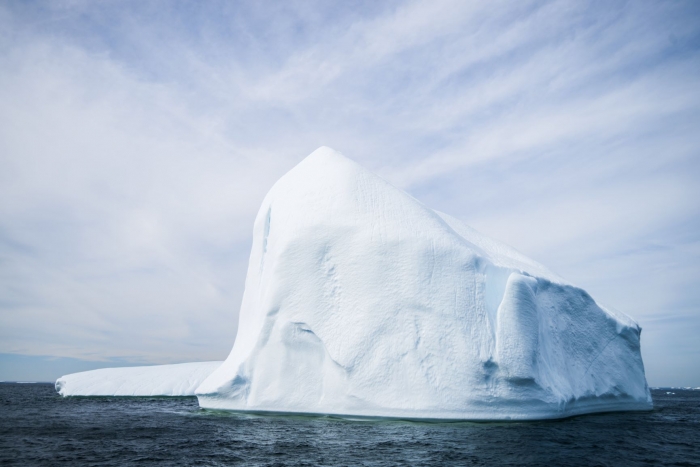 If you decide to make Twilingate your elopement destination,  fly into Gander International Airport which is 116 kilometres or 1.5 hours from Twilingate. It's an easy drive, but the highway in some areas is in rough shape, so there will be areas where you will need to slow down. Which is exactly what you do when you arrive in Newfoundland, anyway:)