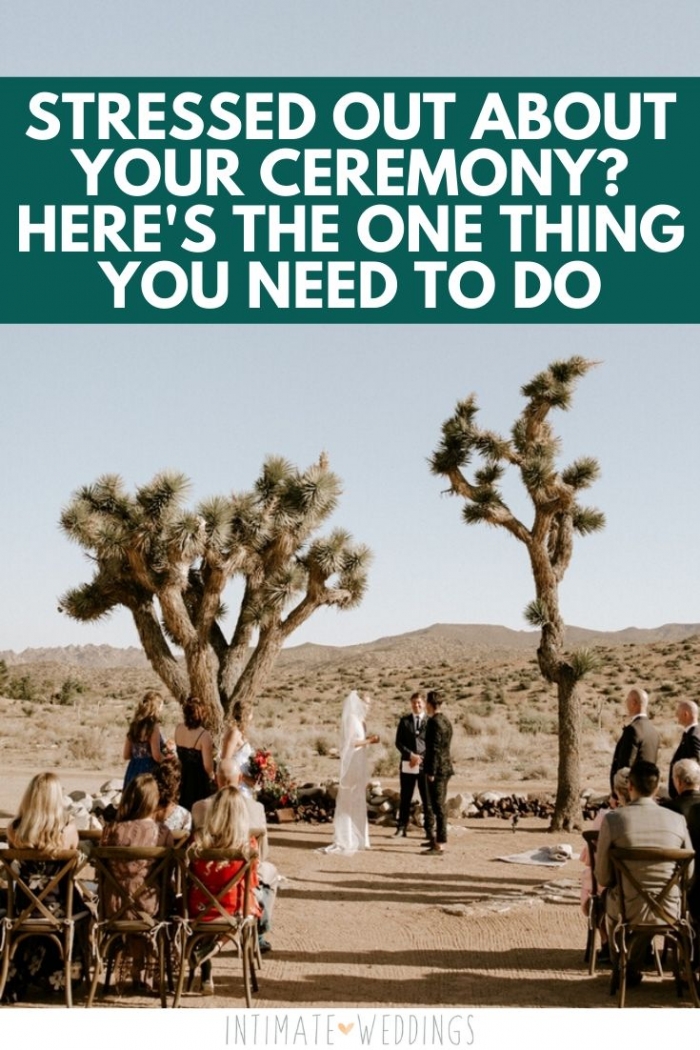 If there's one thing about the wedding ceremony that I failed to recognize until my wedding day it's how quickly it flies by. All that planning, all that anticipation, all that excitement – and in 20 minutes it's over.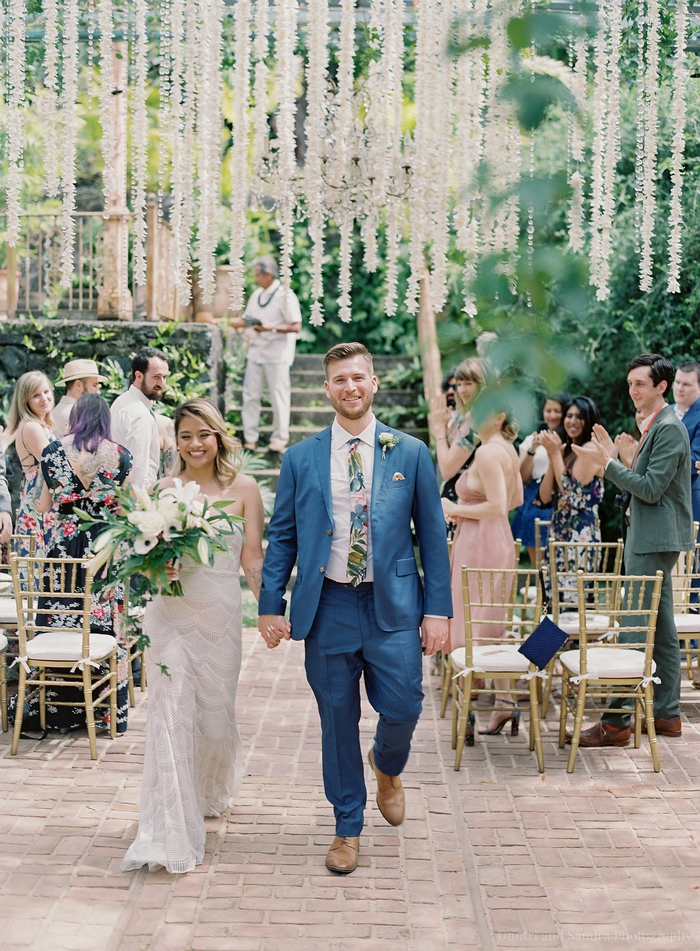 But that doesn't mean the time, energy, and creativity that go into planning it, aren't worth it. They're more than worth it. Twenty minutes may not seem like a big chunk of time in the grand scheme of things – but it's still enough time to create a bundle of wonderful memories. You can bet that mental snapshots of those few sacred moments will linger for a lifetime.  Especially, if you're 'present' enough to take it all in. And cutting your guest list will help you do just that.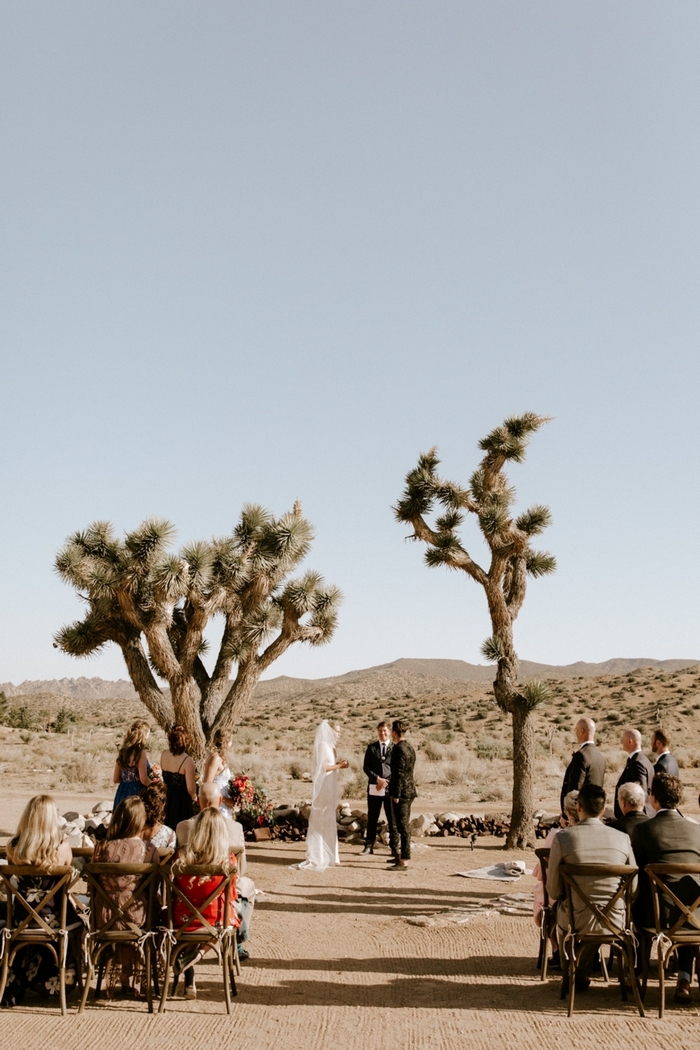 Countless brides we've featured on Intimate Weddings said that having a small wedding allowed them to be more relaxed during the ceremony. The fact that they were surrounded by only family and friends – instead of mere acquaintances or even strangers, allowed them to truly be themselves.
Instead of being in a stressed out wedding day haze, they were calm enough to experience the day with clarity.
But having a small ceremony doesn't mean that all wedding day nerves will be banished. At least not for everyone.
I'm not crazy about being the center of attention, so I envisioned myself being a bit of a wreck.
Thankfully, my nervousness didn't get in the way of allowing me to enjoy every moment, nor did it get in the way of me being able to remind myself to really notice everything, and everyone around me. I was 'present' enough to let the love within me, and the love that surrounded me fill me up. I continue to bask in those sweet, warm memories 18 years later!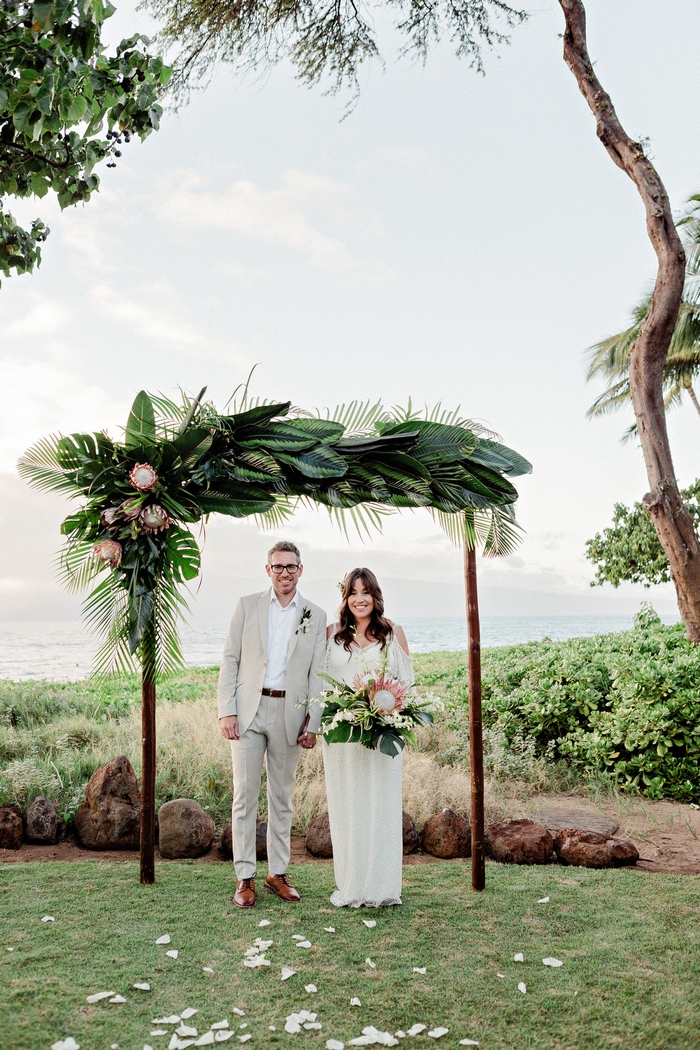 Having a small wedding gave me more opportunity to be 'present' during our ceremony, and looking back I wouldn't have had it any other way.
My wish for you is that you will be thoughtful about your guest list and include those who you really want to be there. Are you inviting certain guests only out of obligation? Knowing that everyone in attendance has a special place in your heart will go a long way to making you feel at ease during those precious few minutes at the altar.
If you want help with scaling back your guest list read 10 Ways to Slash Your Guest List.
Photo One: Dmitri and Sandra Photography; Photo Two: Paige Nelson Photography; Photo Three:One Eleven Photography;