After the frenzy of planning a wedding, the idea of escaping to paradise is pretty enticing. Especially when all the details are taken care of.
At Princess Cruises all you have to do is book your Hawaiian Honeymoon cruise and enjoy! You'll visit four enchanting Hawaiian Islands while finding plenty of time to spend together doing as much, or as little as you like on a relaxing retreat on board. And instead of stressing over hotel reservations, meals and entertainment, you'll be free to just kick back with your sweetheart and enjoy  –  because it's all included in your cruise fare.
When you sail to Hawaii with Princess you'll have 15 wonderful days of relaxation and exploration. On board, you'll find everything from pools and hot tubs, to live shows, comedians and enrichment classes. Meals are also a celebration, where you can get a table for two in the elegant main or specialty dining rooms for a tantalizing gourmet meal or enjoy casual fare like pizza and a buffet when the mood strikes.  And what better way to start your honeymoon than with a fun and inviting sail away party on deck filled with tropical drinks, music and revelry?  Princess even offers a Bon Voyage Package so your friends and family join you on board before your romantic journey for an exquisite four-course lunch, a ship tour, and a photo! That way you can make a memorable honeymoon exit and party too!
Once you are out on the gorgeous blue sea, you'll feel like you're already on the islands as Princess gets you into the "Aloha Spirit " with a host of fun Hawaiian-themed activities which will give you a taste for the local culture, food, dance, and folklore. You can take even take hula lessons, learn how to make a lei or play the ukulele!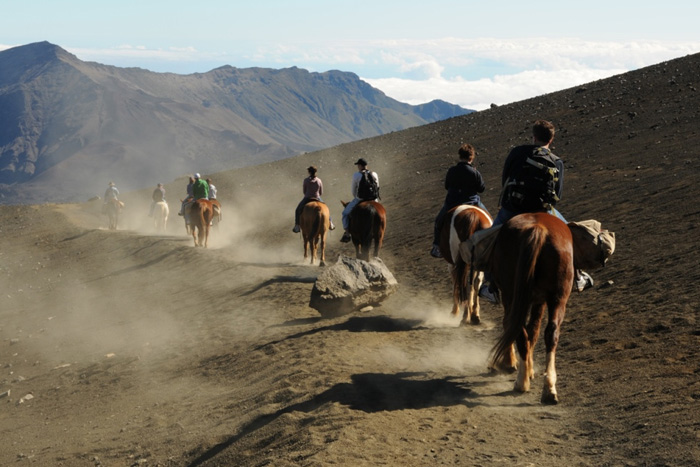 Once you reach the islands, you can take part in exploration days on Oahu, Kauai, Maui and the Big Island. And planning your time ashore is also easy, as Princess offers a wide range of unforgettable excursions like whale watching, zip-lining, or volcano hiking. You can reserve in advance or even onboard.
Sound enticing? Go ahead and book your cruise  to paradise!
Sponsored Post.