Take one creative couple (and one amazing beard), throw in an 1800's lighthouse overlooking Lake Superior, add a cookie cake, and you have everything you need to make up today's magical Michigan elopement.
After 7 months of dating, Destiny and Jess decided to make things official atop the Big Bay Point Lighthouse with just their officiant, their talented photographer Jesse David Green, and their witness – the owner of the inn – present, in what can only be described as one of the most romantic elopements we've ever seen.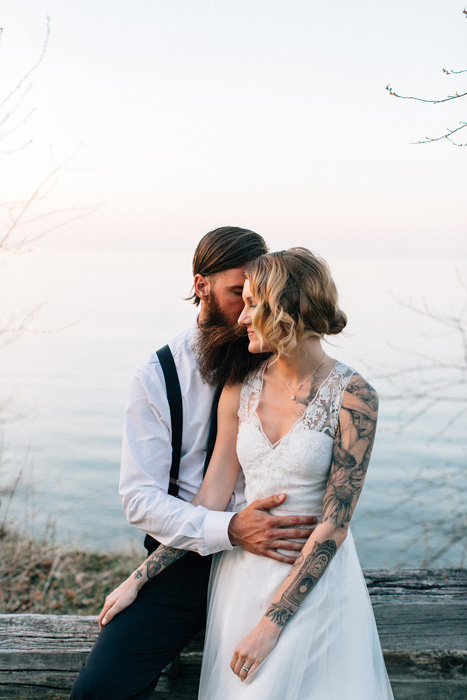 Destiny, 23 & Jess, 28
Big Bay, Michigan
Wedding Date: May 23, 2014
Number of Guests: 0
Wedding Cost:  $2,500 with two nights in a lighthouse and outfits and cookie cake
Wedding Ceremony Location: Big Bay Point Lighthouse Bed & Breakfast
Wedding Reception Location: Oh, we are having a party at our good friend's diner in Atlanta, Georgia. Homegrown is where Jess used to have breakfast every day before we moved and they are the best folks around.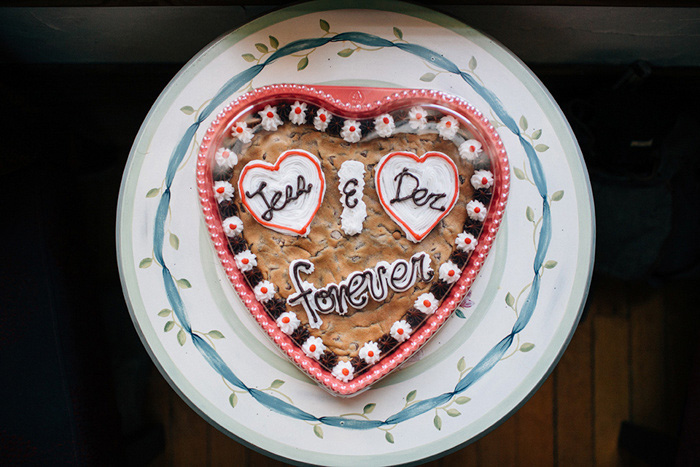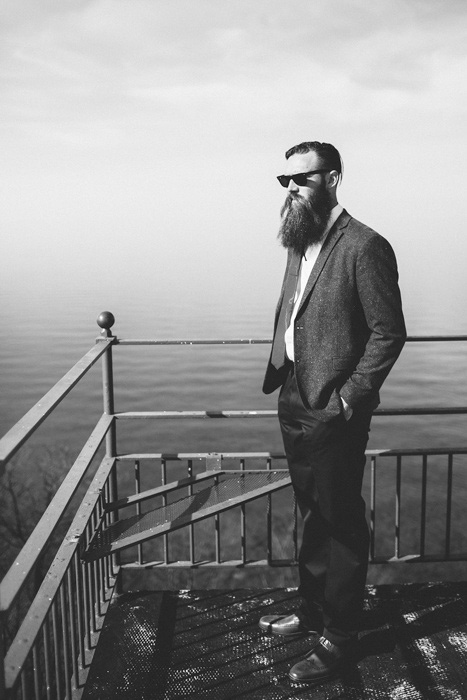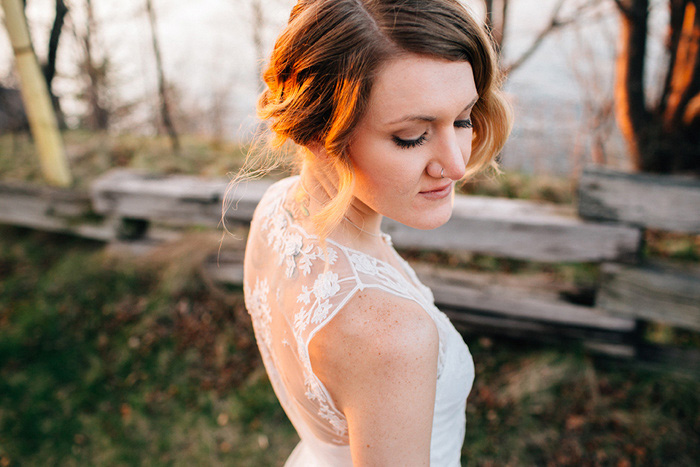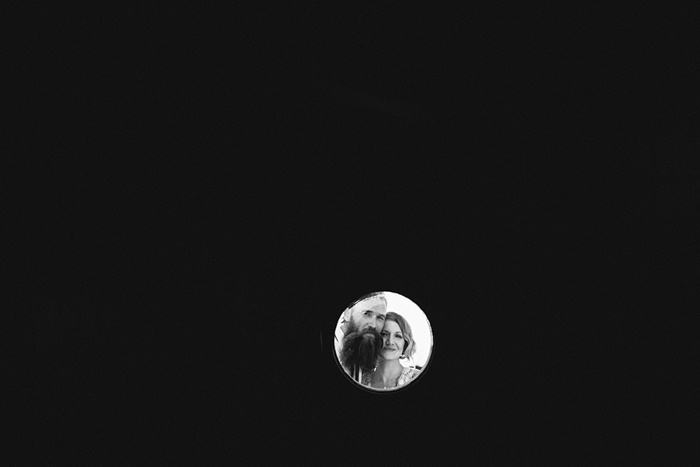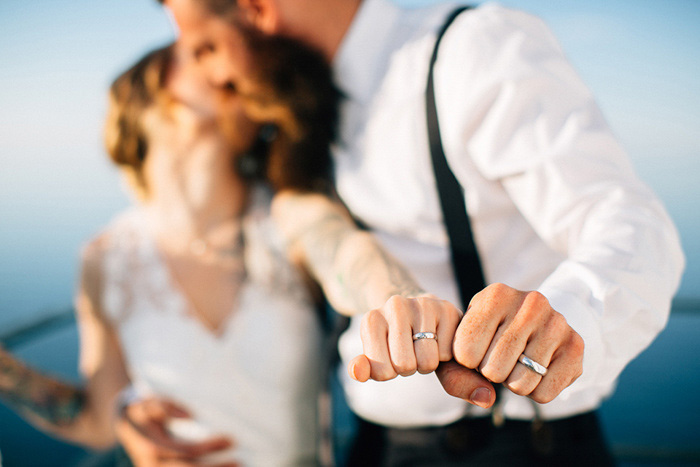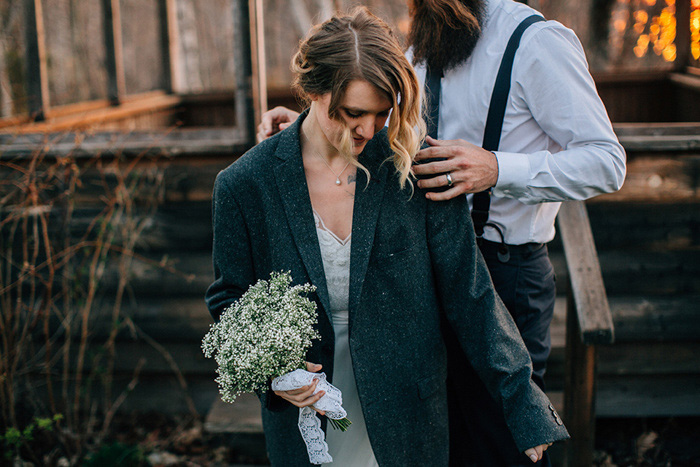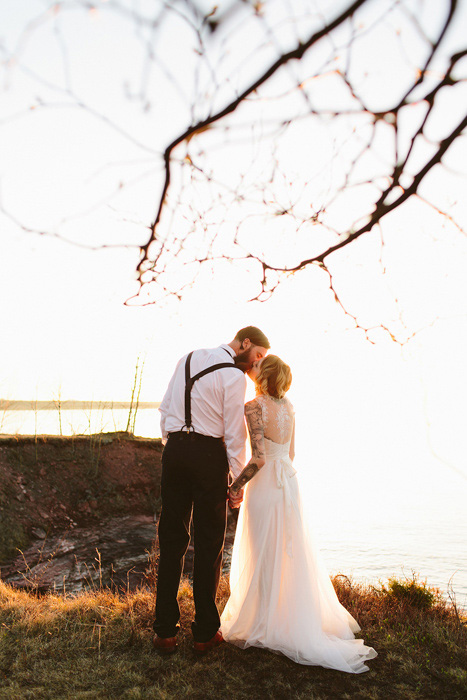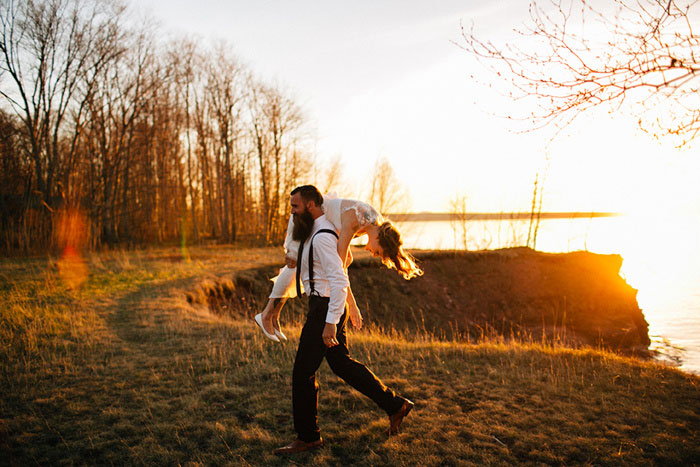 Why did you have an intimate wedding?
We wanted to focus on one another and not worry about trying to please everybody. As selfish as it sounds, we wanted this event to be about us and what we wanted to get out of it.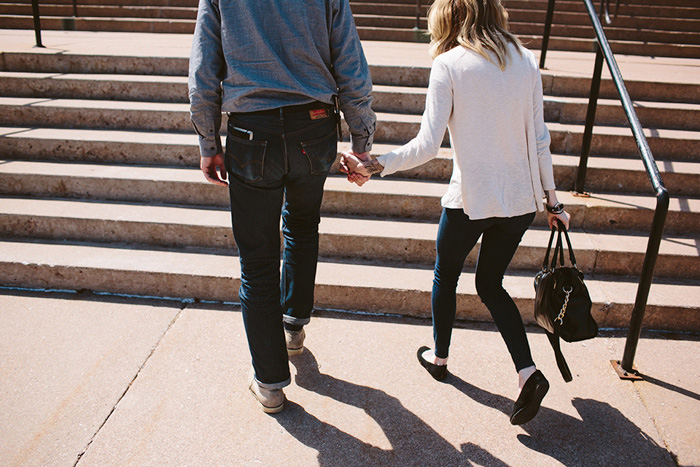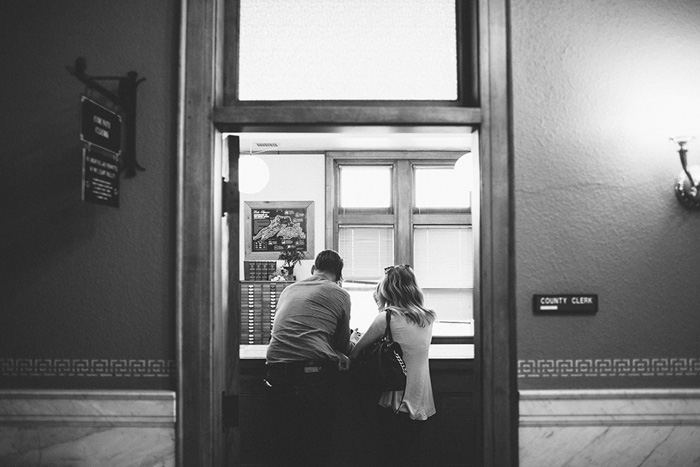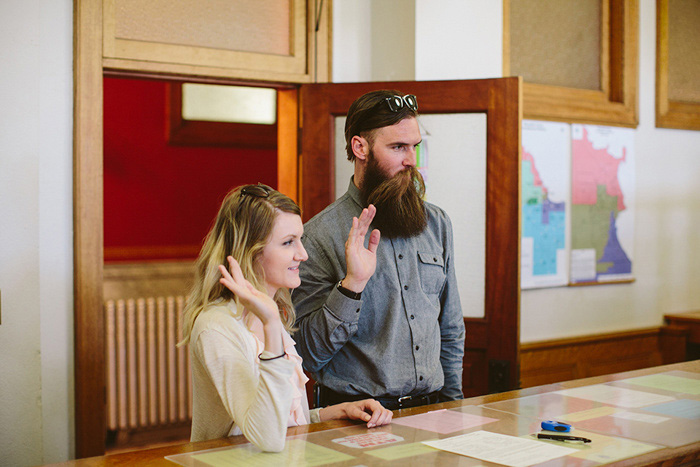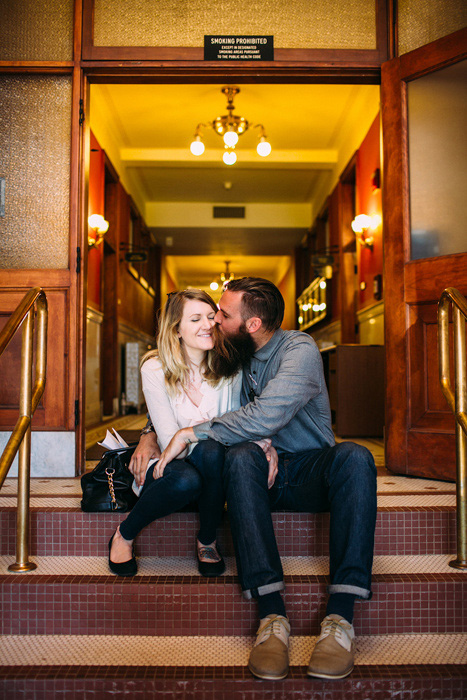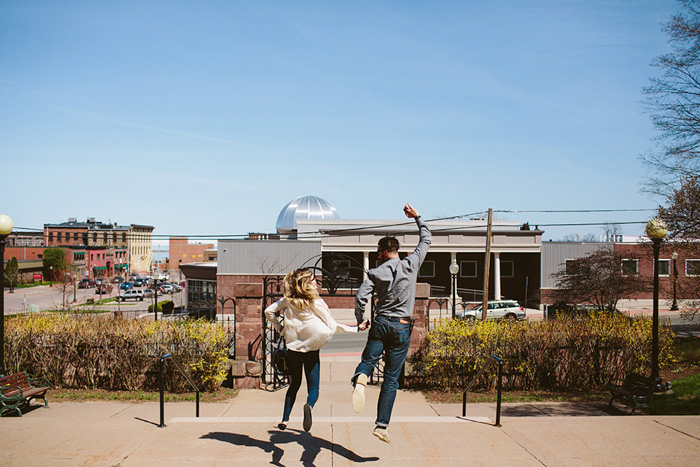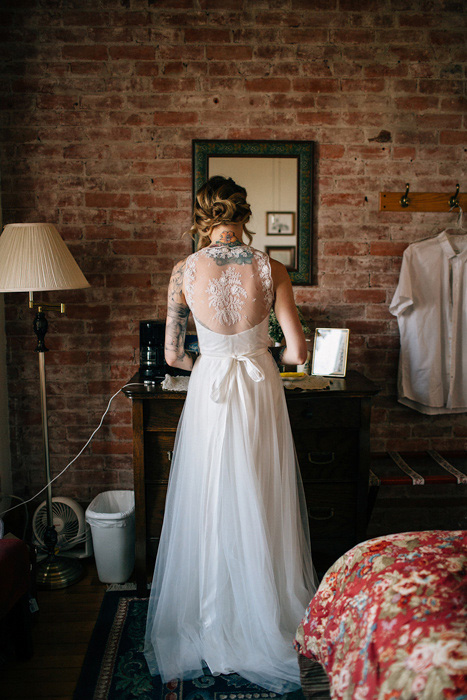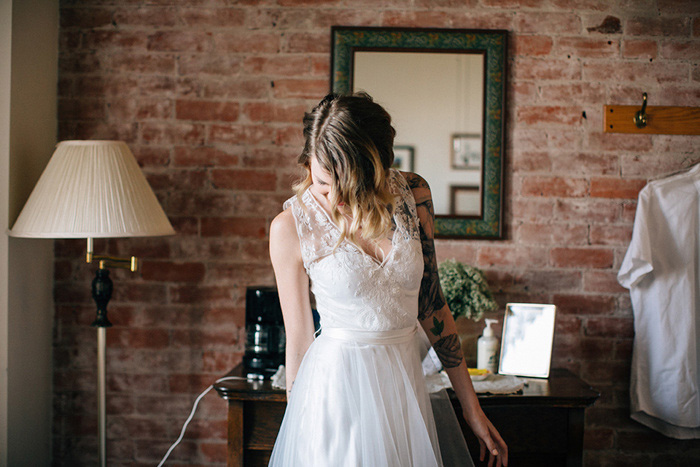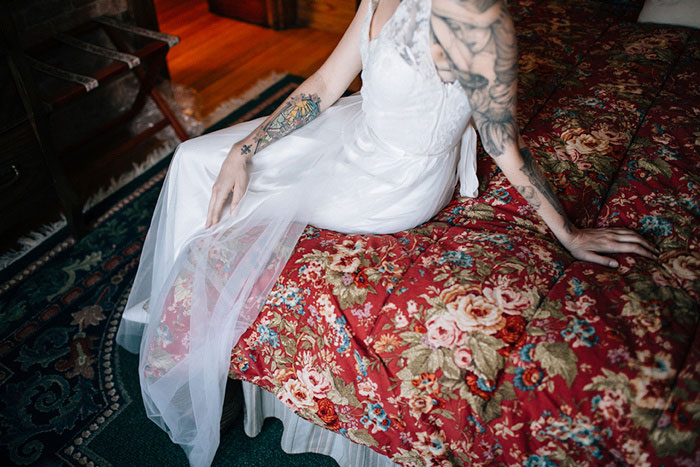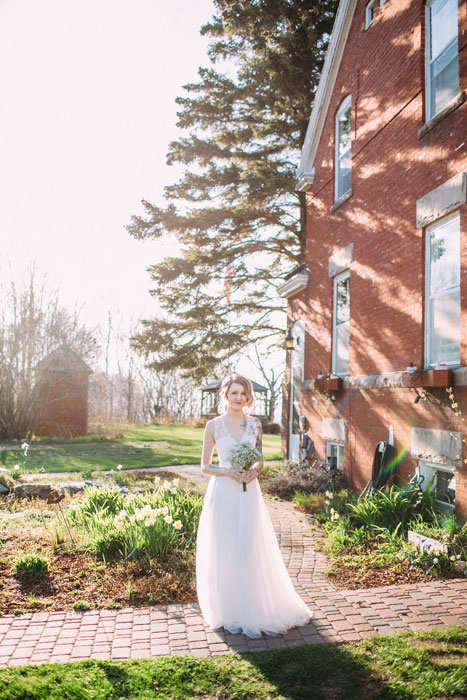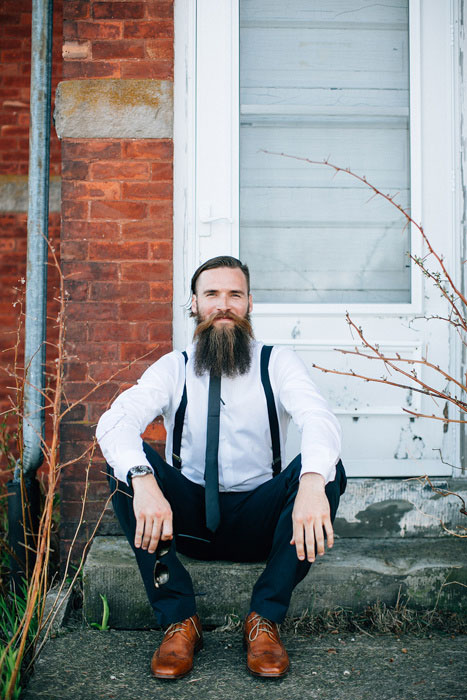 What are some of the challenges that you faced planning an intimate wedding?
Well Jess was already working in Michigan, and Destiny was still in Atlanta, Georgia so that presented some difficulty in planning. On top of that, finding a lighthouse that will let you in the top is tough, but finding a photographer and a minister locally (or willing to travel up to the only available lighthouse) made for a lot of phone calls. Big Bay is north of Marquette and was the closest courthouse to get our marriage license, but we ended up finding the marriage license laws and our awesome minister via my grandmother who once we put the word out started calling around. In fact, when we got out marriage license, Tanya at the Marquette courthouse said: "How is Lynda (grandma) doing?" and they had spoken six weeks prior.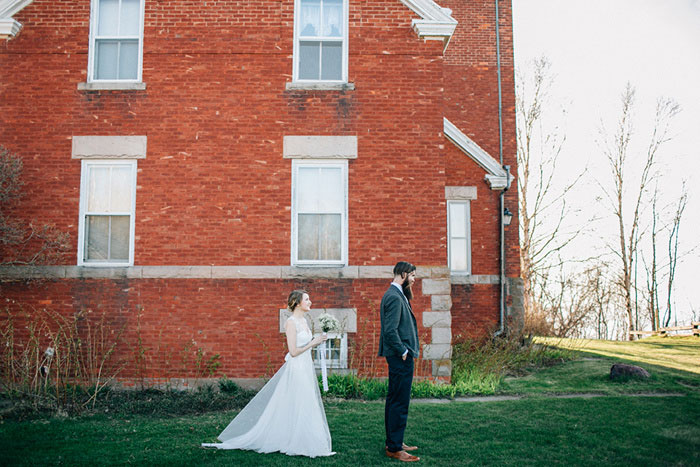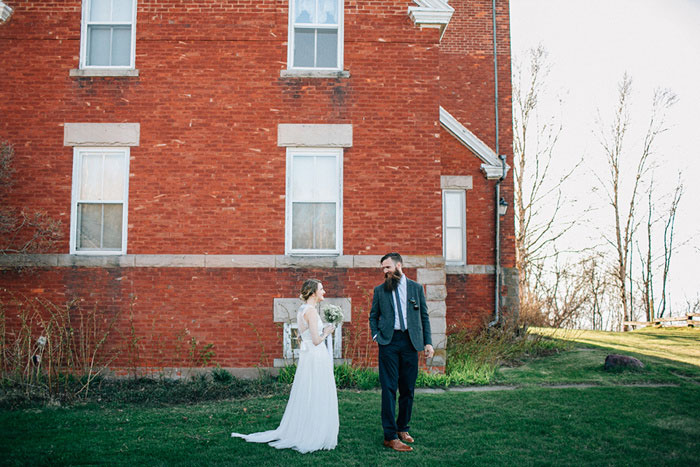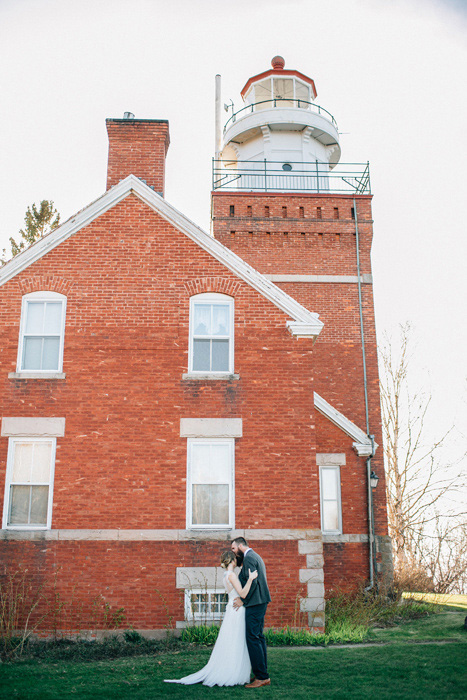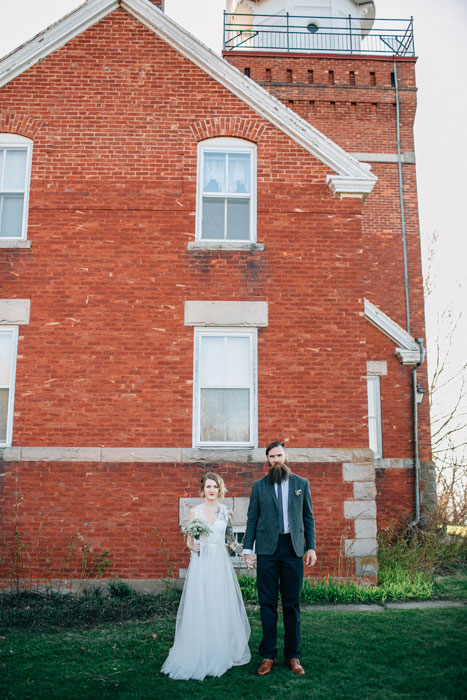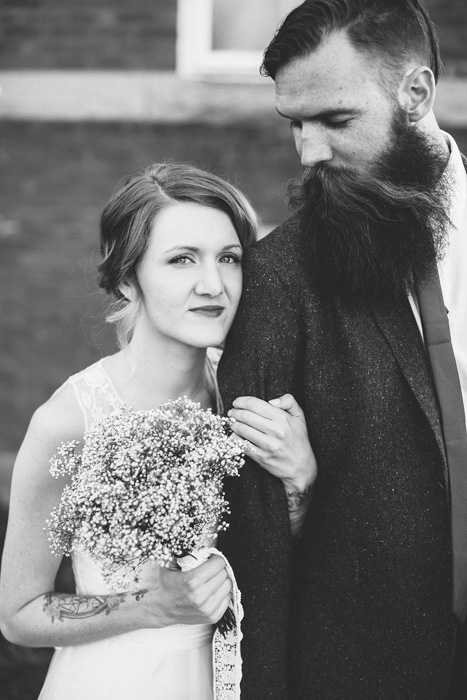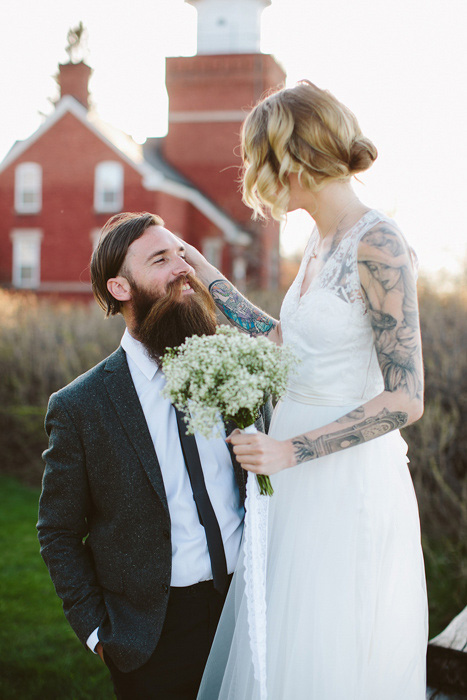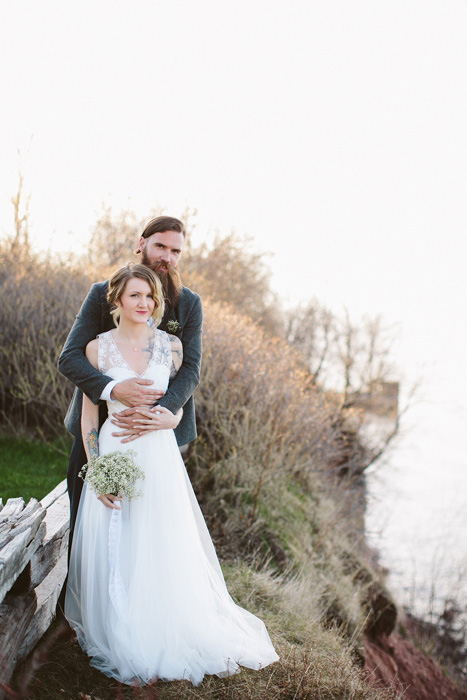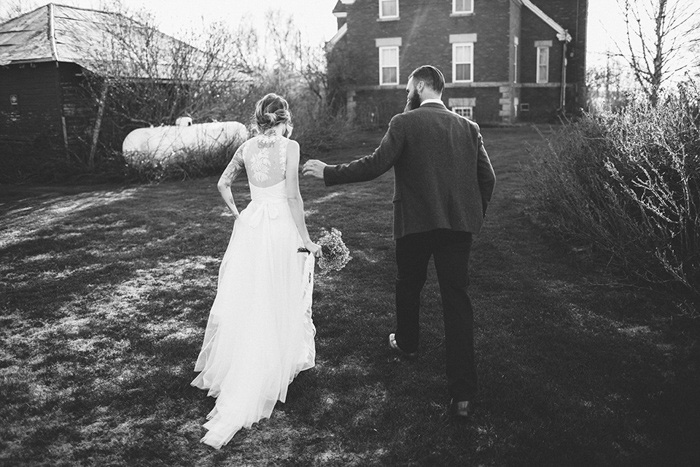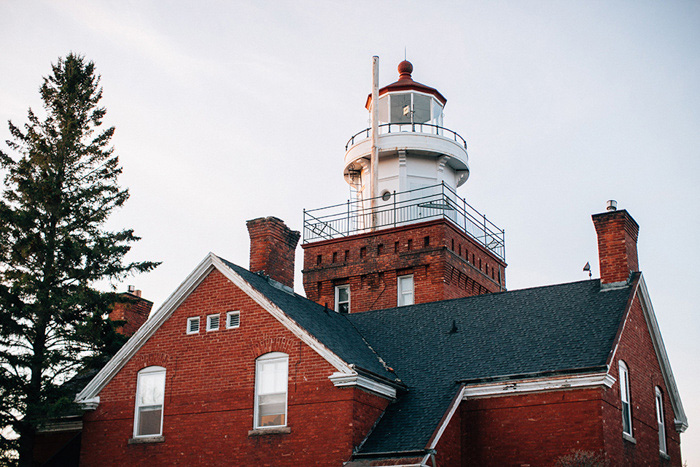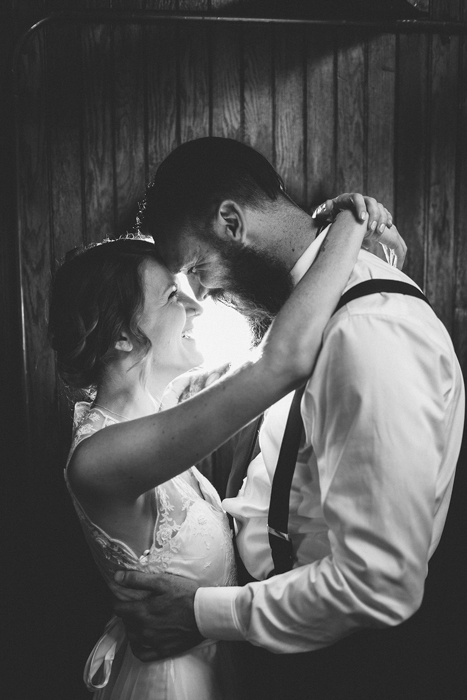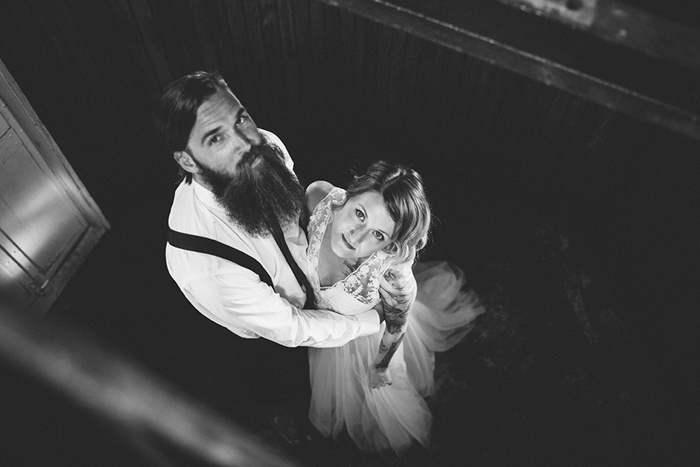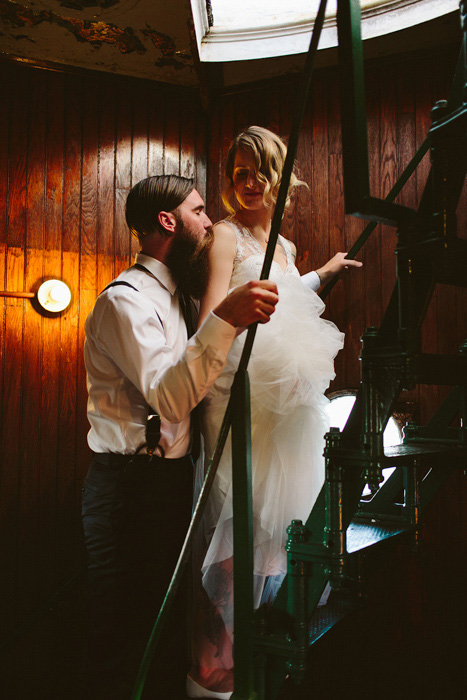 Did you have any 'issues' with the small guest list from friends and family? If so, how did you address them?
Surprisingly, no. We told our families together at dinner a few weeks before and they were very supportive; surprisingly supportive.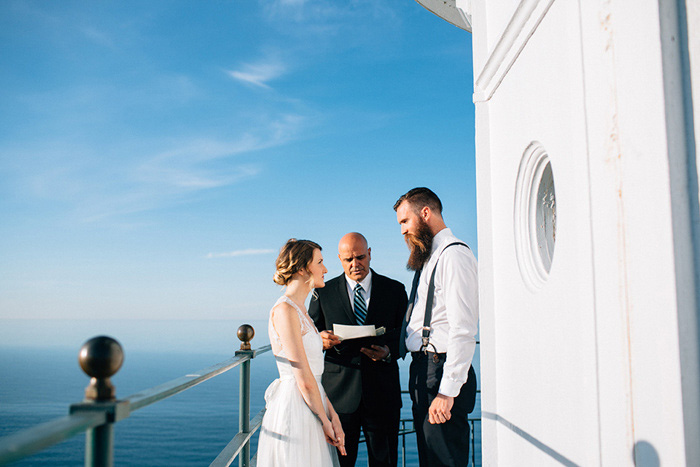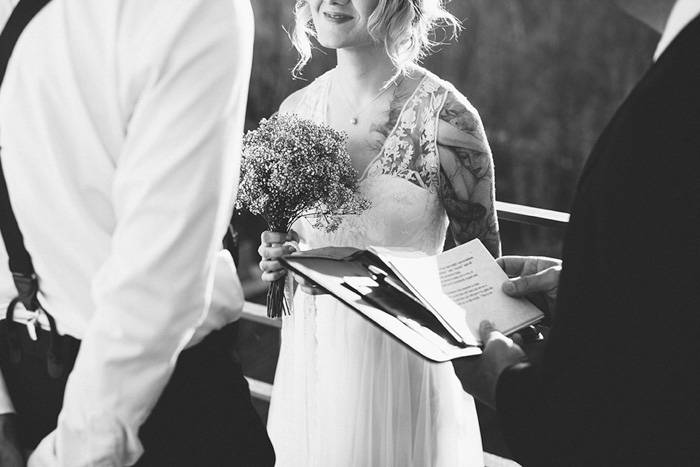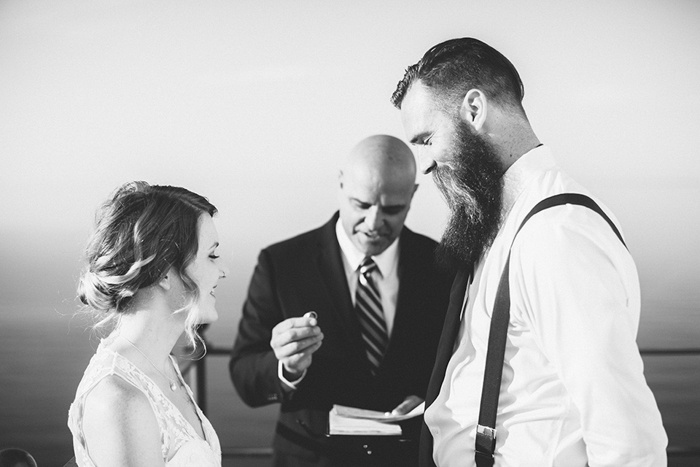 What were the highlights of the ceremony?
Getting to yell that we were married from the top of the lighthouse. And Destiny got us a cookie cake as our wedding cake and we didn't have to share it with anybody, ha!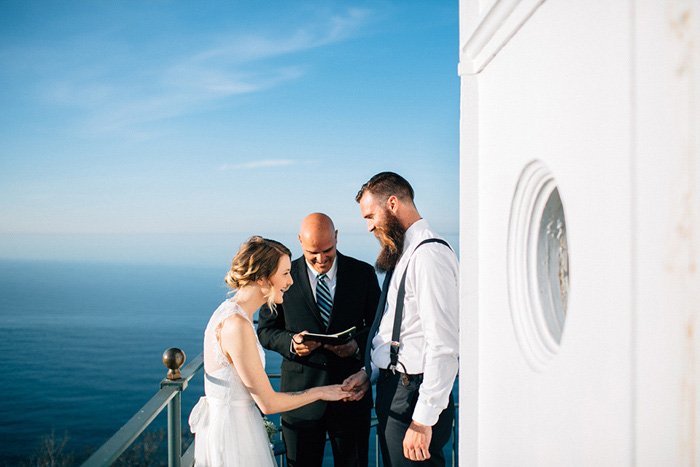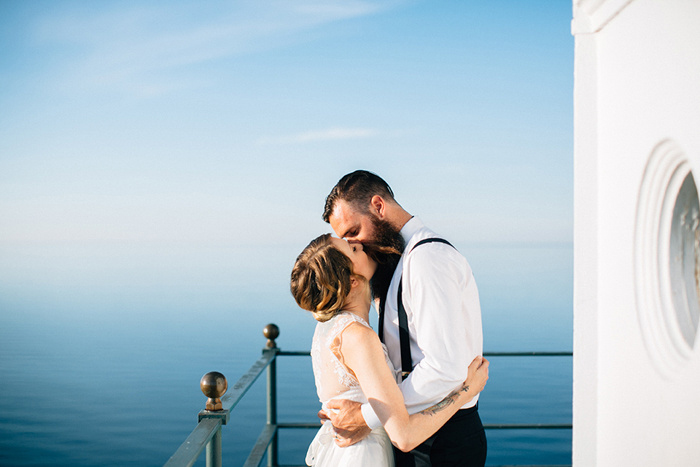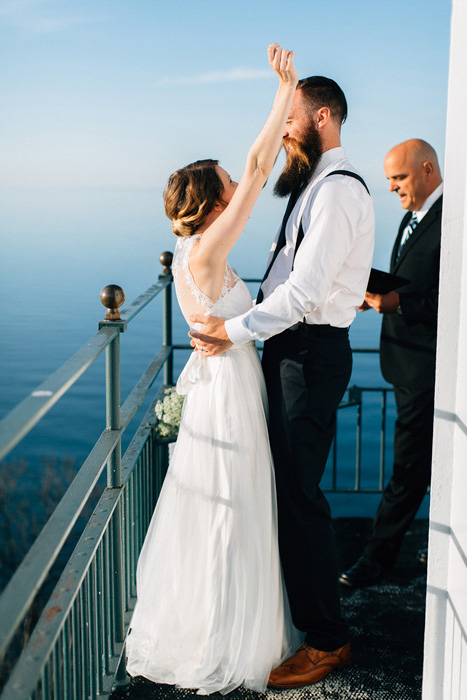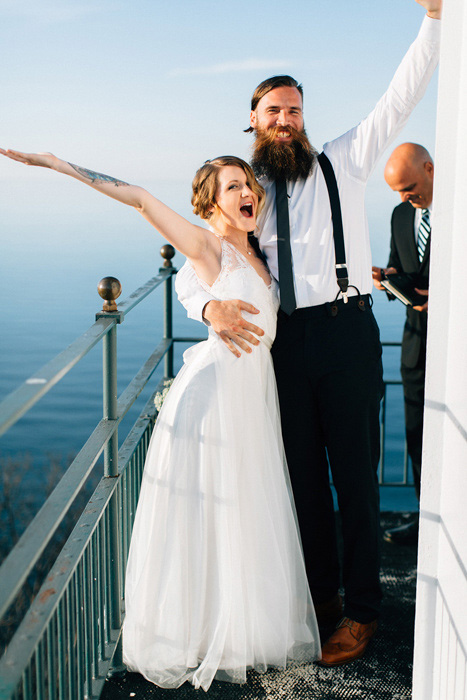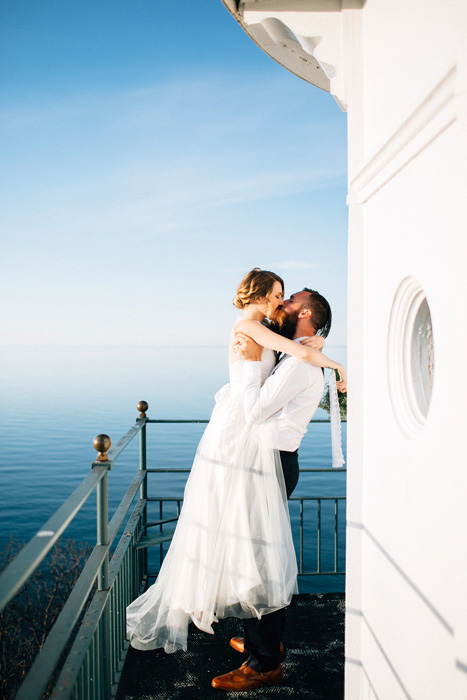 What was the best thing about having an intimate wedding?
We were relaxed and did things on our own time. Nobody had a schedule for us to adhere to.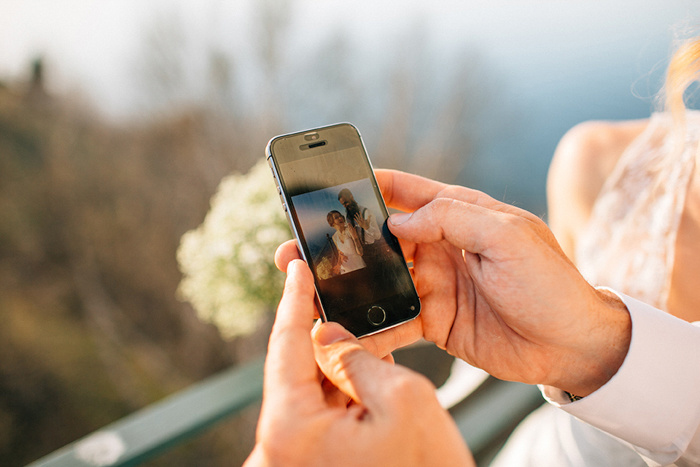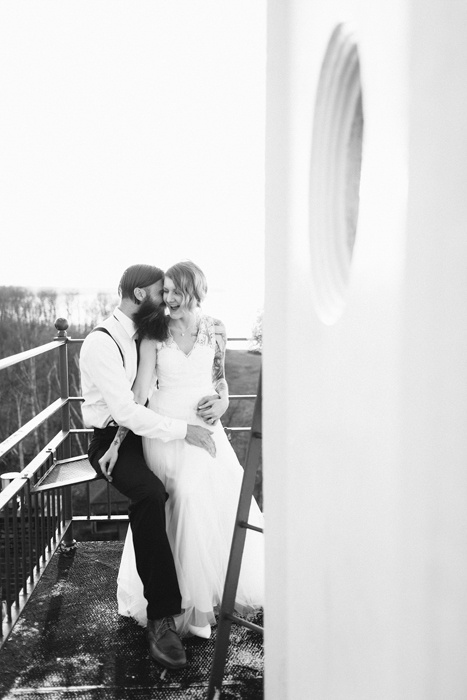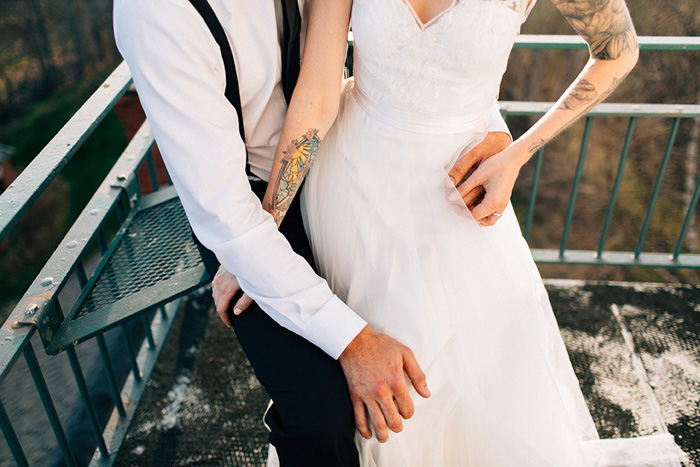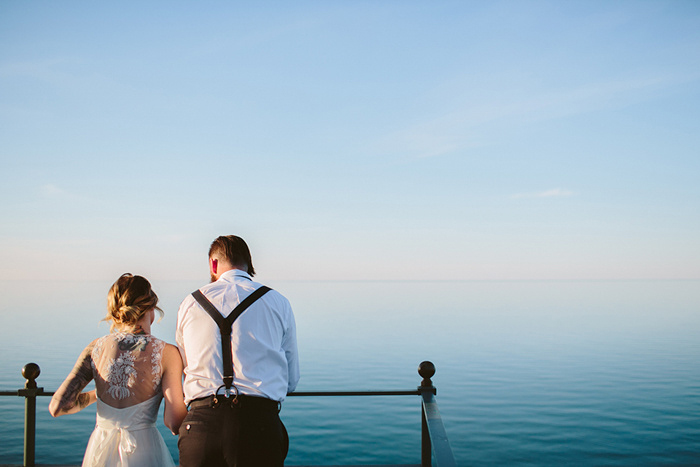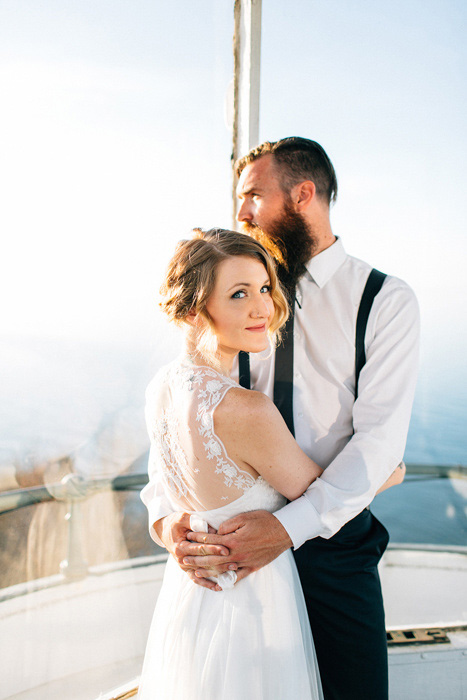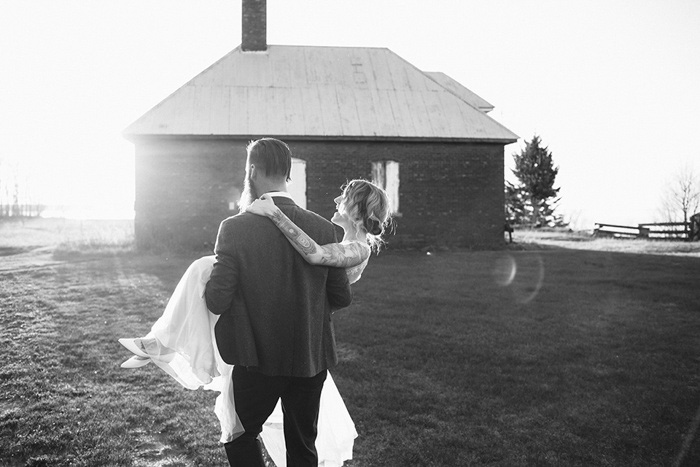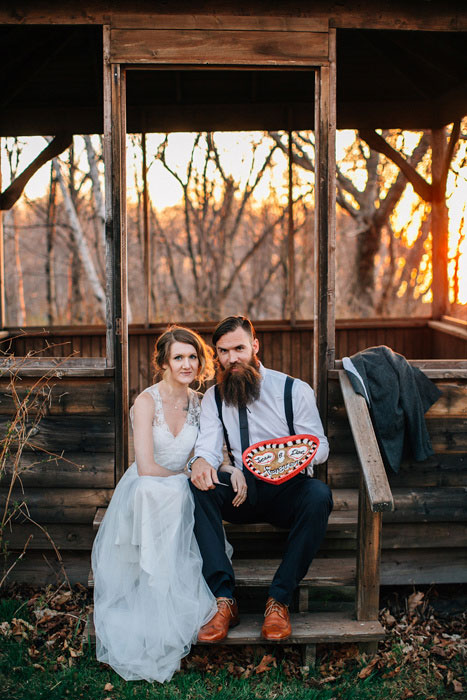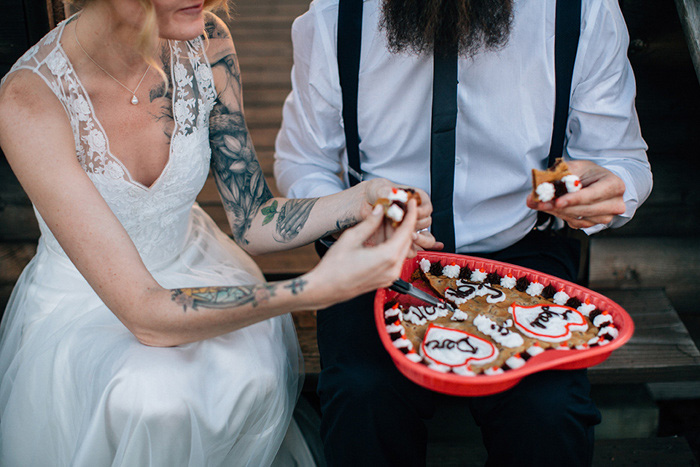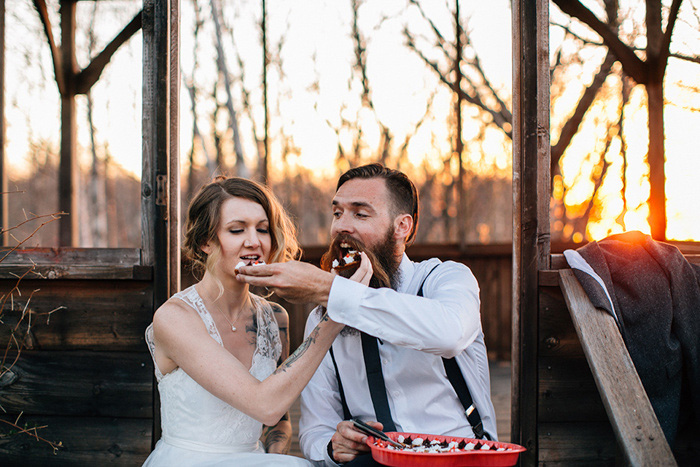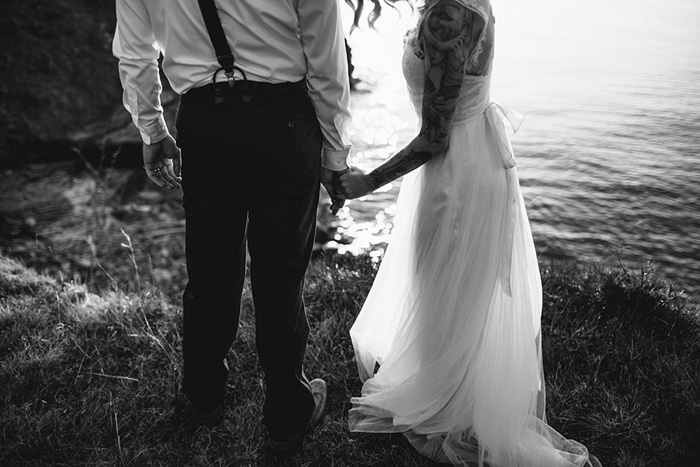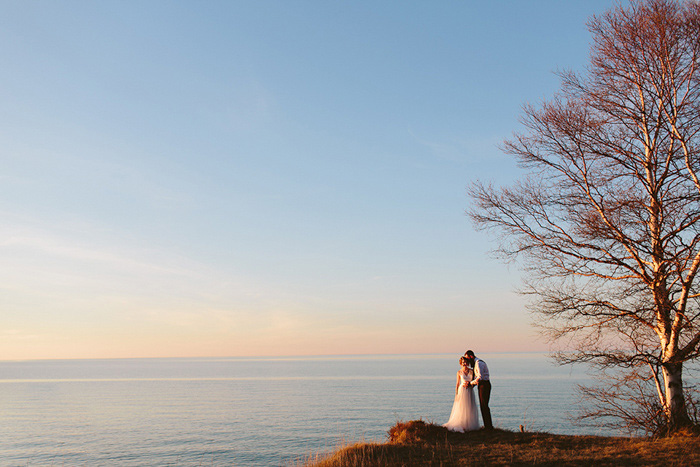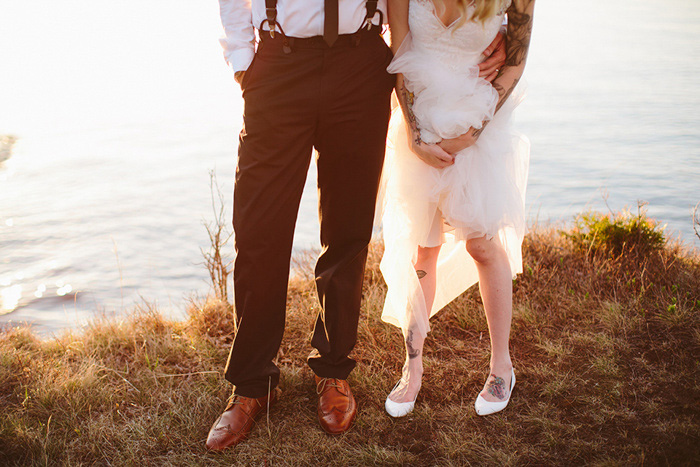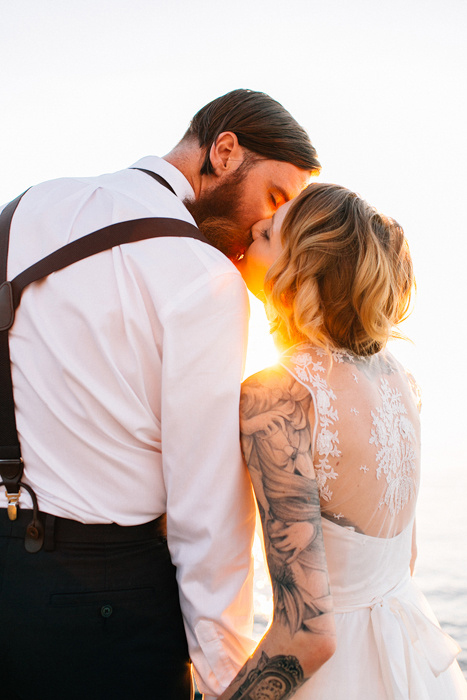 What advice do you have for couples who are considering an intimate wedding?
Make sure not to stress, and focus on creating the memories you want to keep with you FOREVER. And hire a good photographer to capture those memories, especially since you'll need to share the moment with your friends and family.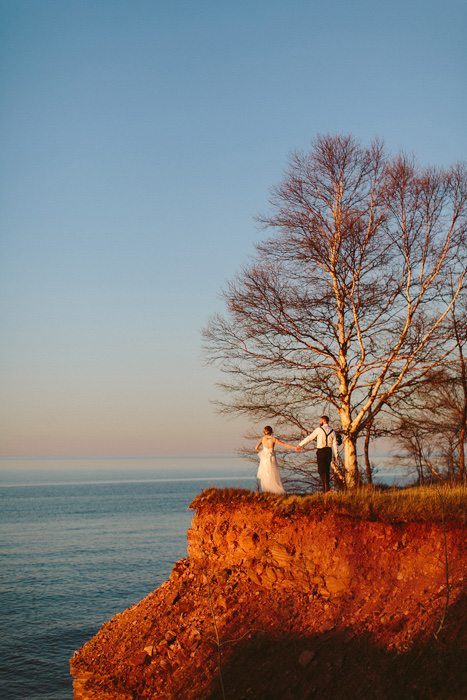 Vendors:
Photographer: Jesse David Green