Paul proposed to Jessica in the California redwoods, so it was only natural for the two of them to get married there.
Limekiln State Park along the Big Sur California coast was the perfect location for the two lovebirds to tie the knot with 18 of their dearest friends and family at their sides. According to photographer Paige Nelson, everyone had a special role in their day.
"Jessica's mother, Terri, and her aunt, Lisa, hand sewed her two piece wedding dress. Her sister and cousin, Hanna and Ginny, were her maid and matron of honor…. Jessica's other sister, Emily, was their florist," she says, adding that a friend Jessica also acted as officiant and ceremony musician.
After the heartfelt ceremony in the woods, a bottle of champagne was popped and many hugs were exchanged, followed by a reception at Restaurant 1833 in Monterey for dinner and a celebratory cake cutting.
In the words of Paige Nelson: "It was a perfect day."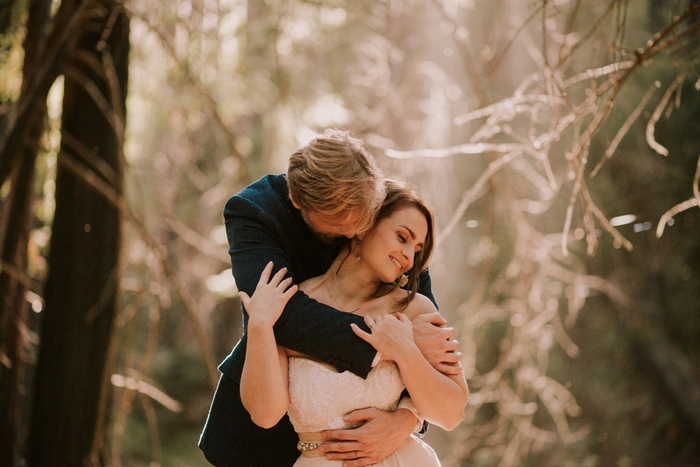 Jessica, 27 & Paul, 36
Location: Big Sur, CA
Wedding Date: September 24, 2016
Number of Guests: 19
 Wedding Cost: ~$14,000
 Wedding Ceremony Location: Limekiln State Park, Big Sur, CA
Wedding Reception Location: Restaurant 1833, Monterey, CA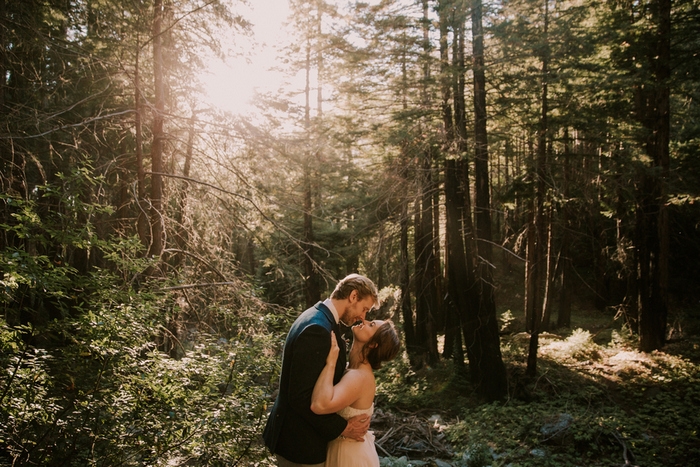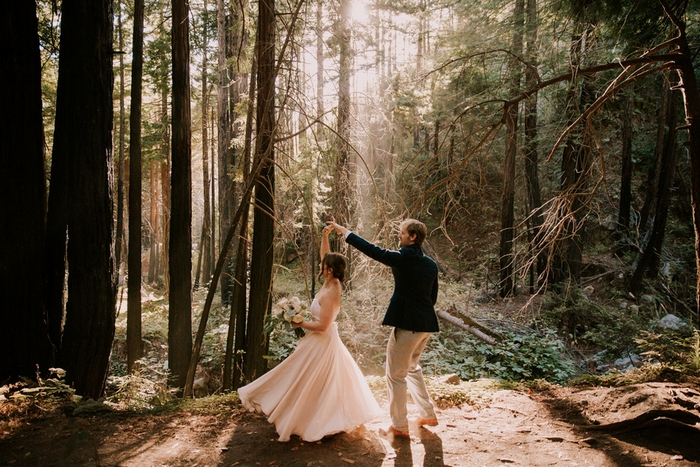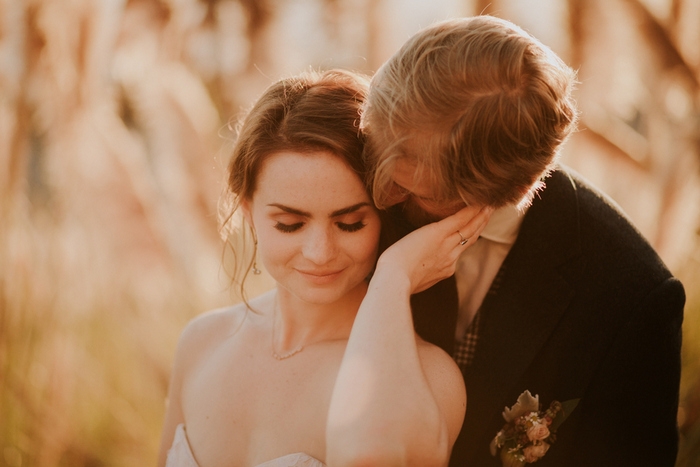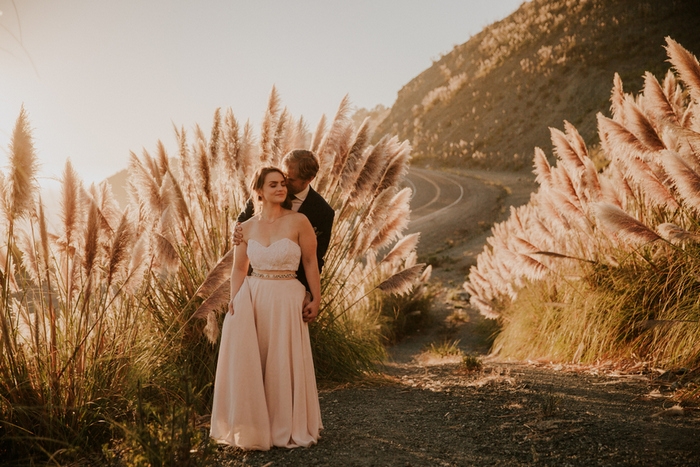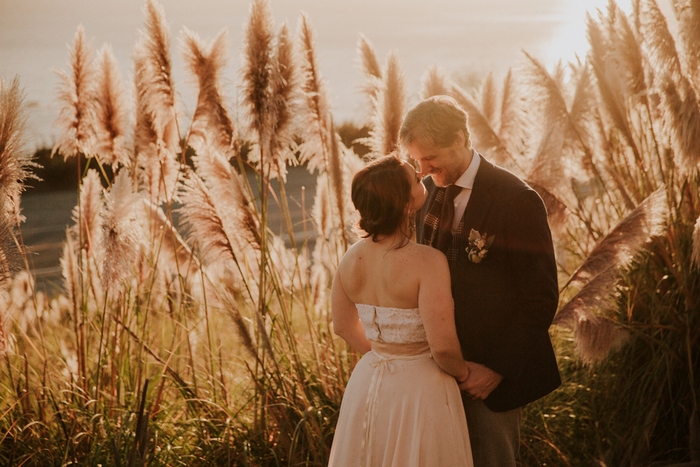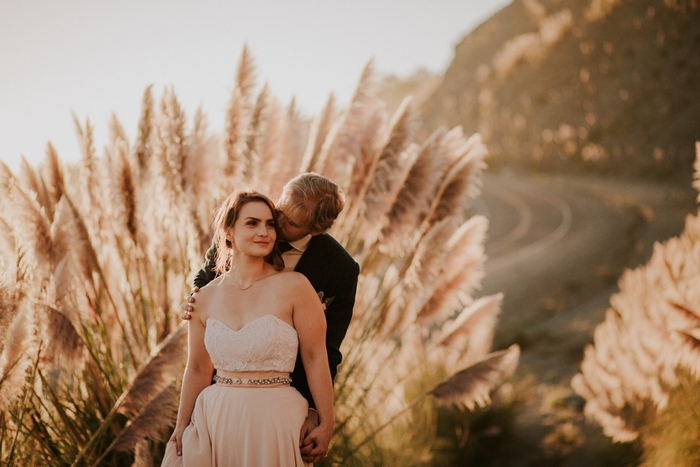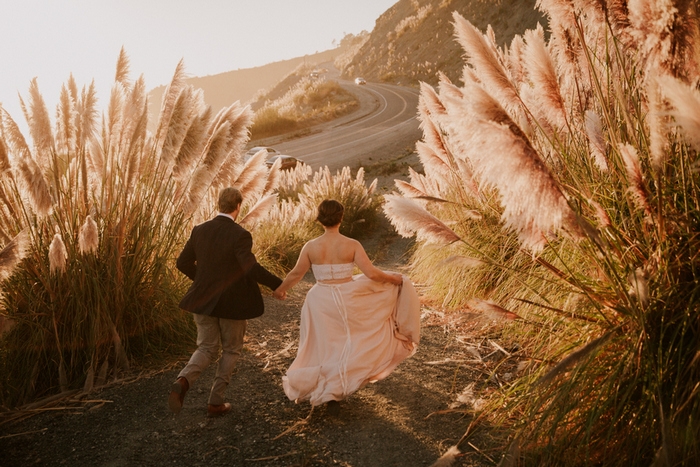 Why did you have an intimate wedding?
Paul and I are private people. We both prefer small gatherings with the people we love over large crowds. We felt that the moment we would get married was one we really wanted to be present for. I didn't want to be worrying about every last detail and hoping everyone was having a good time. I wanted to focus on my husband and this monumental step we were taking together.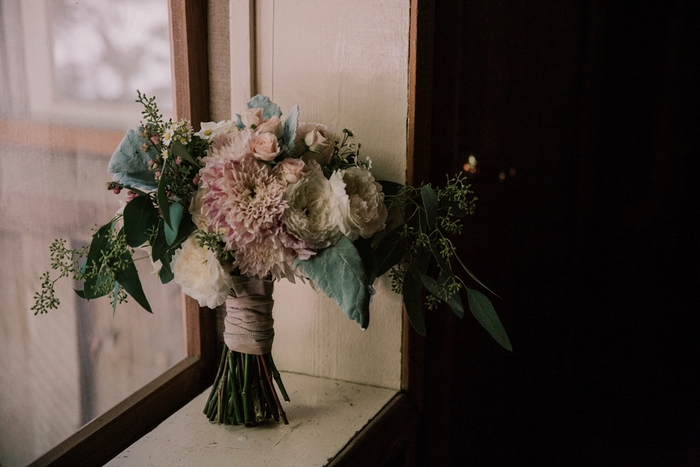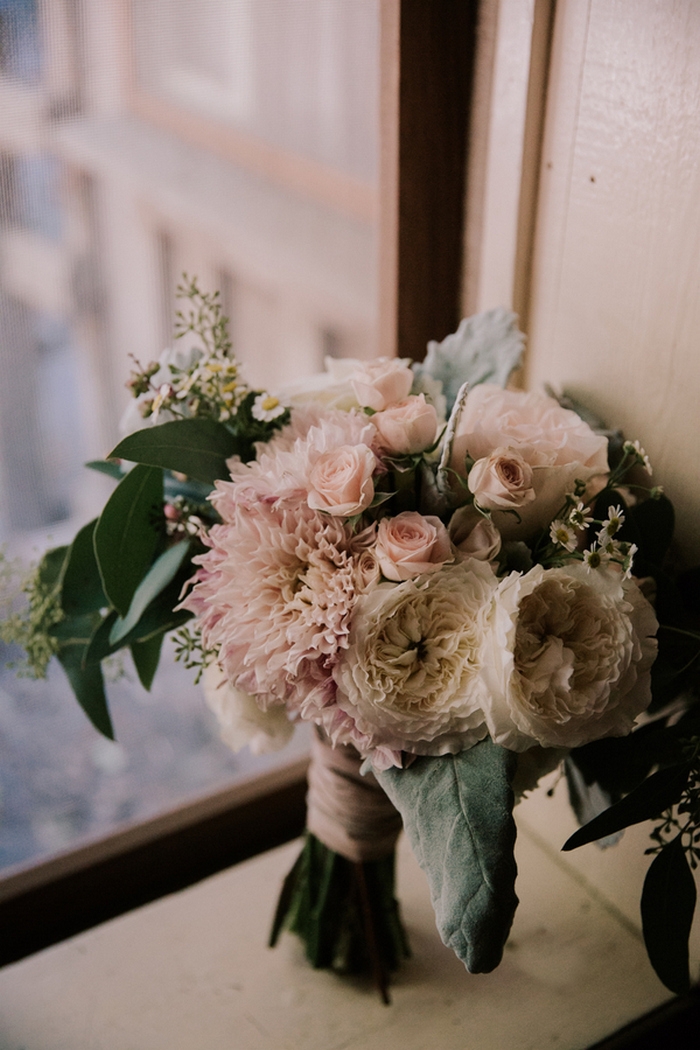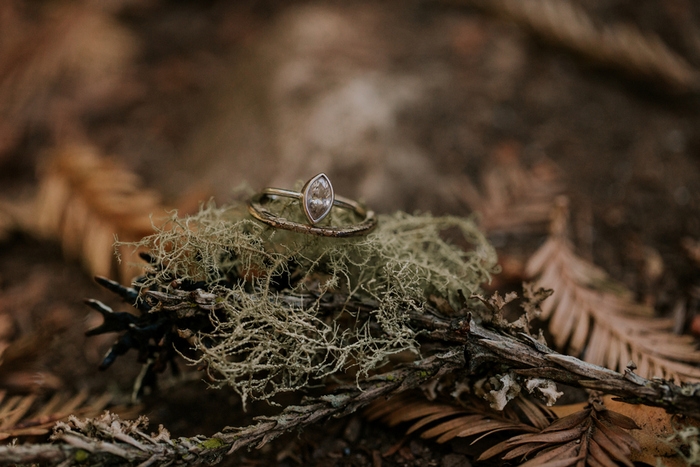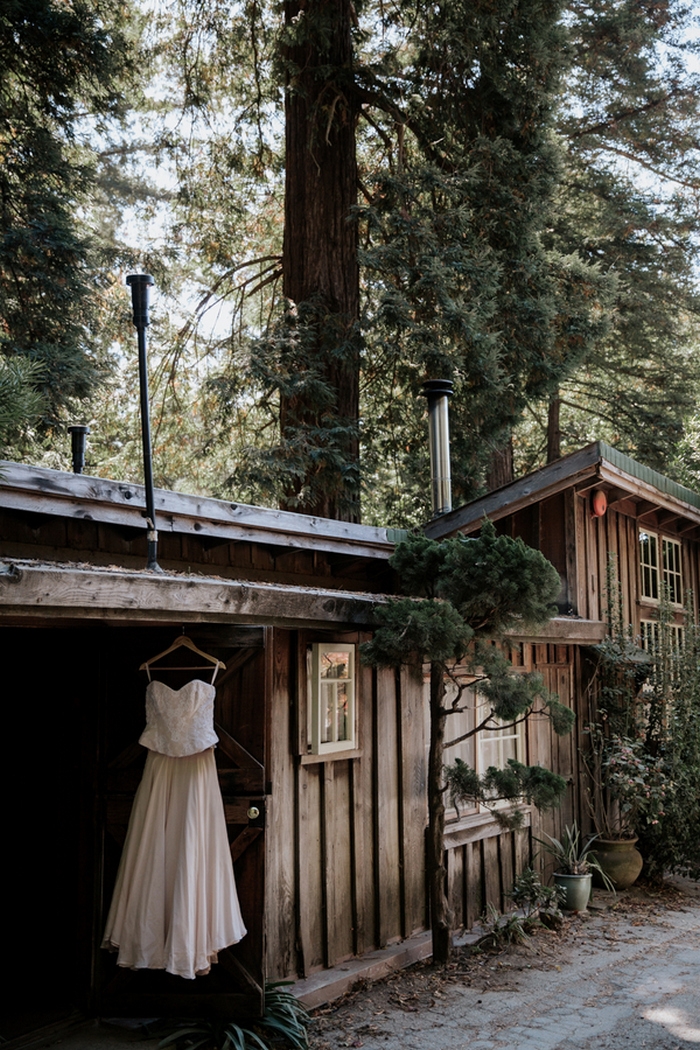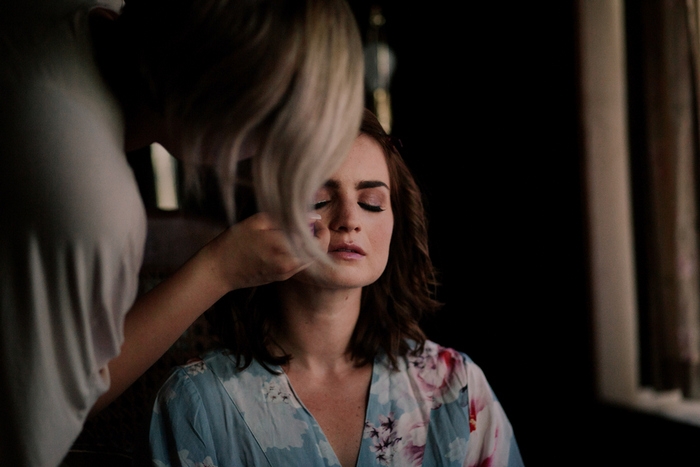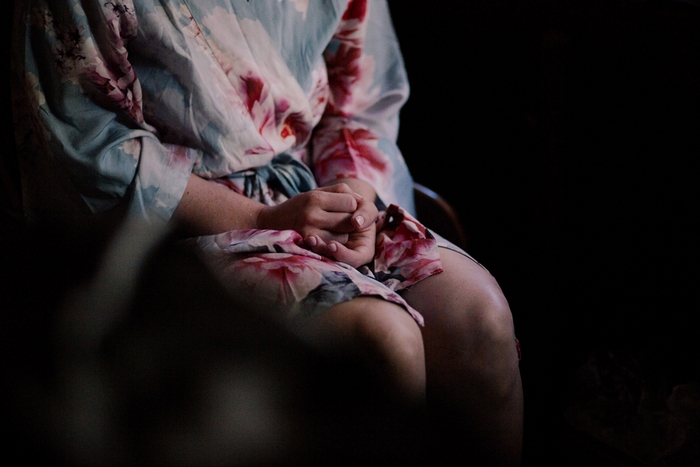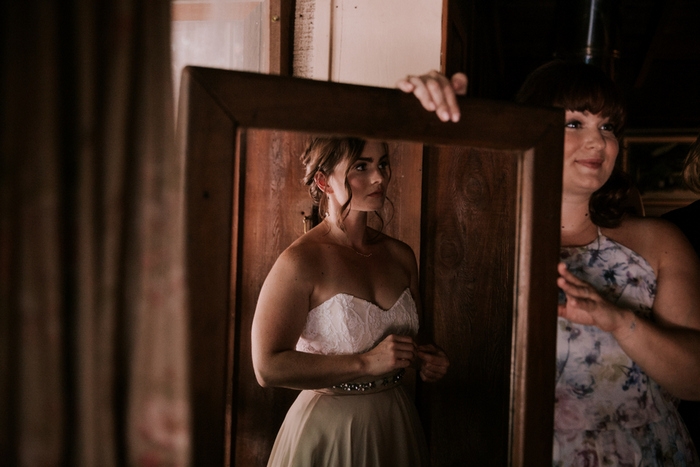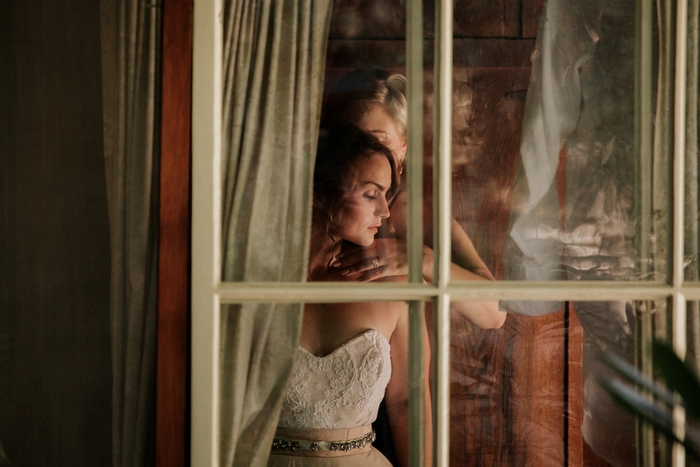 What are some the challenges that you faced planning an intimate wedding?
At first, we thought we might elope. We thought it might be hard deciding which family members to invite, so we planned to elope with just two friends present. Later on, it became clear that we would be missing out if our close family members weren't there to celebrate with us. We decided that moment was better shared with our family.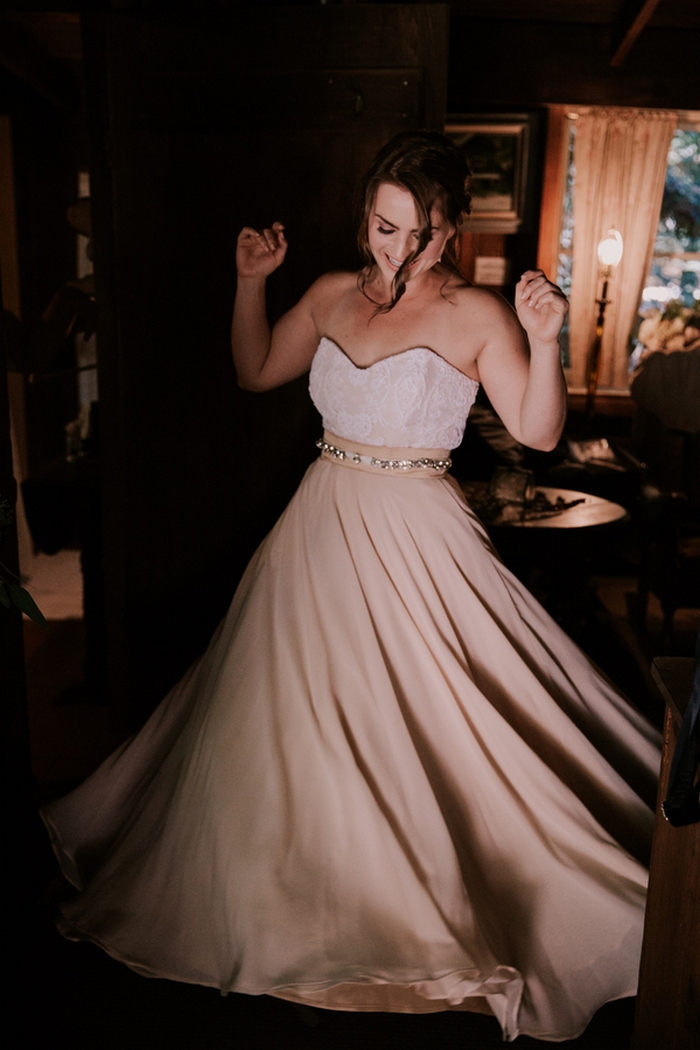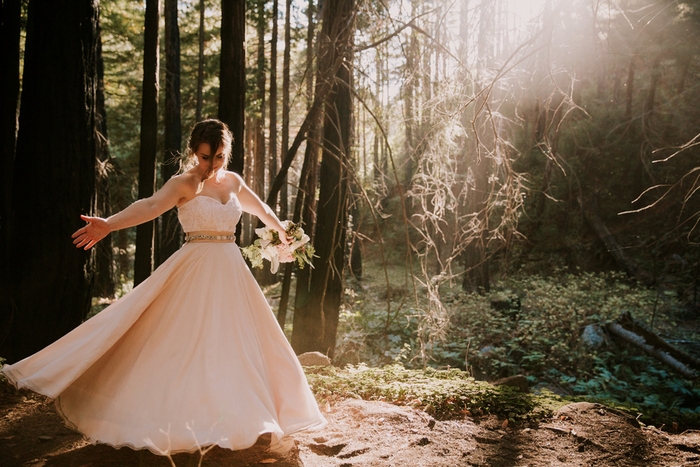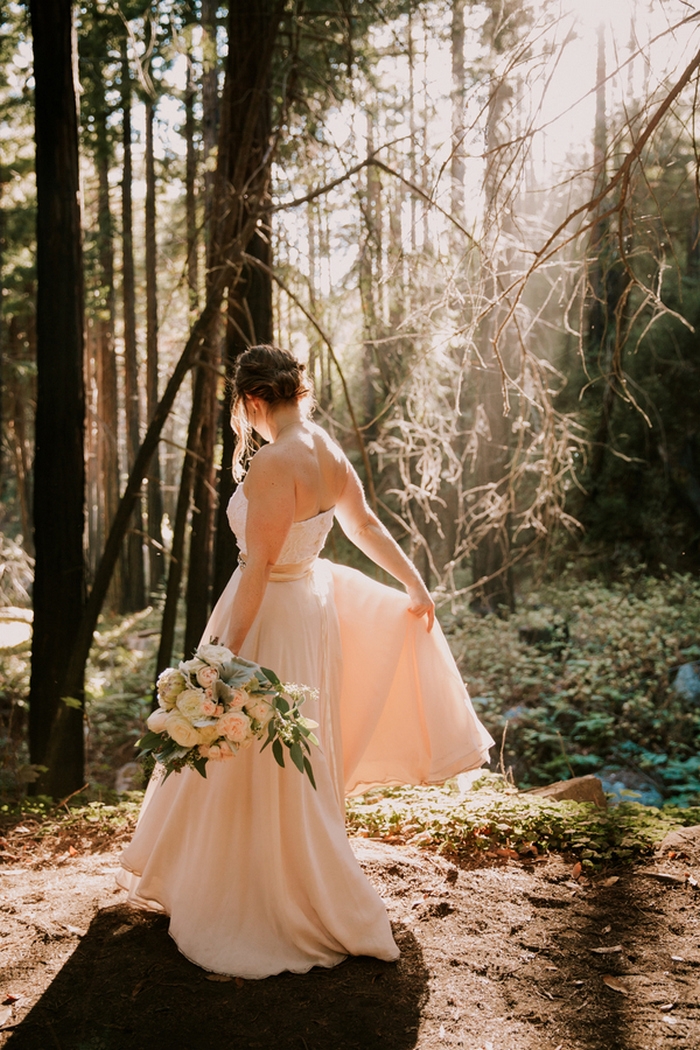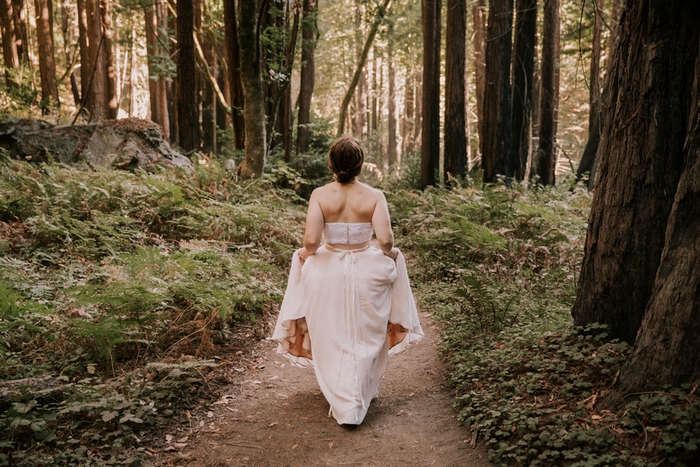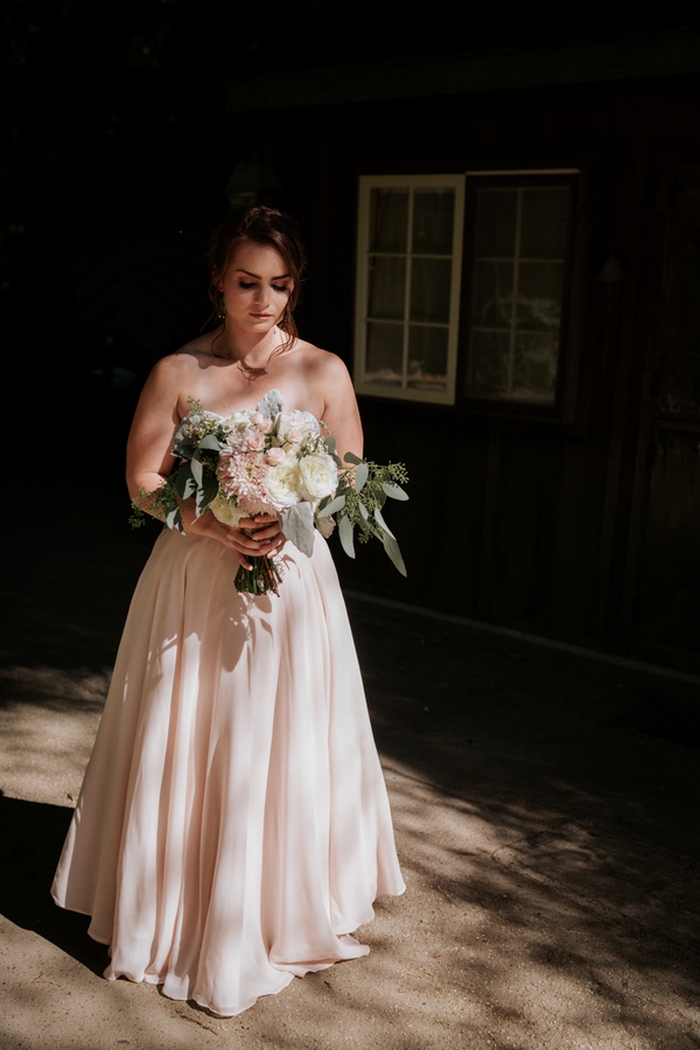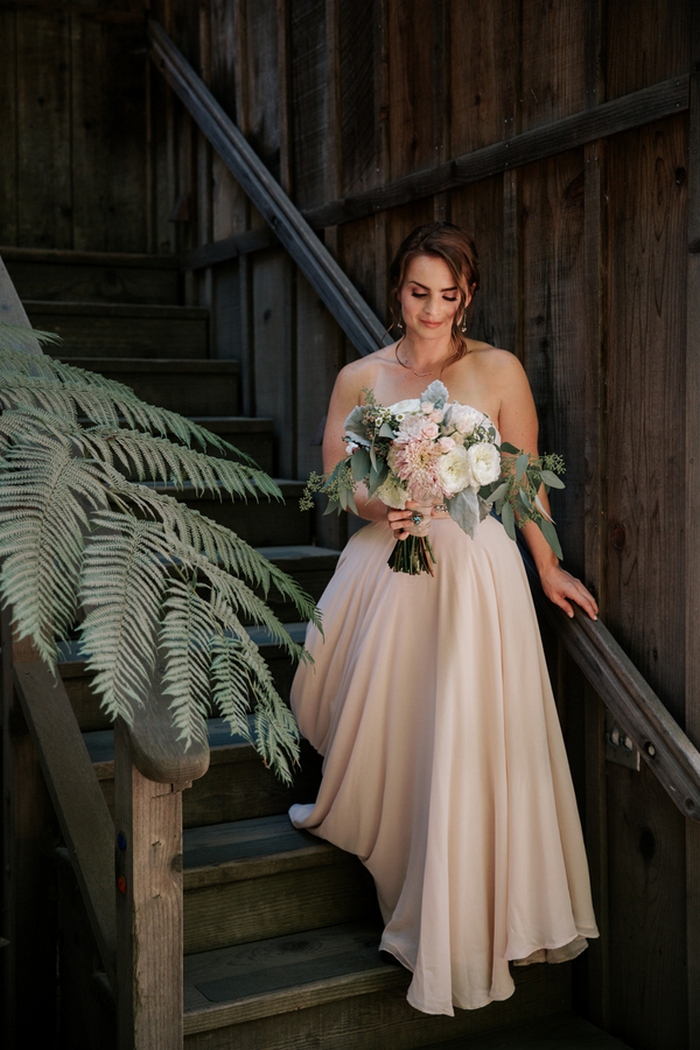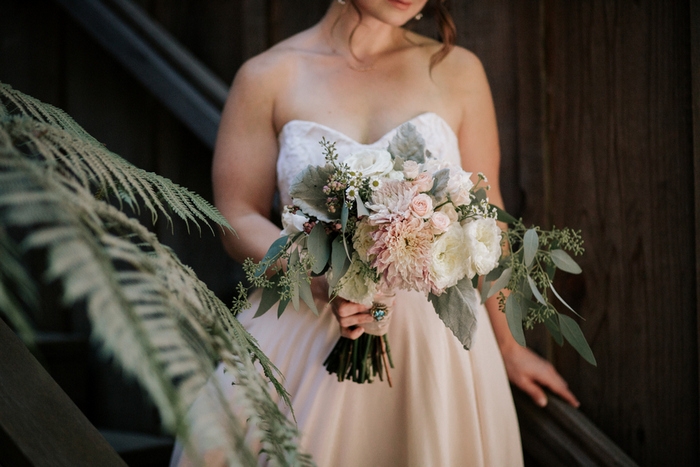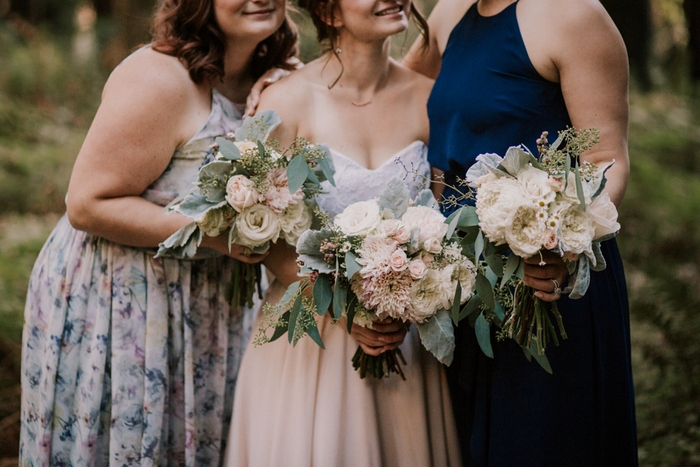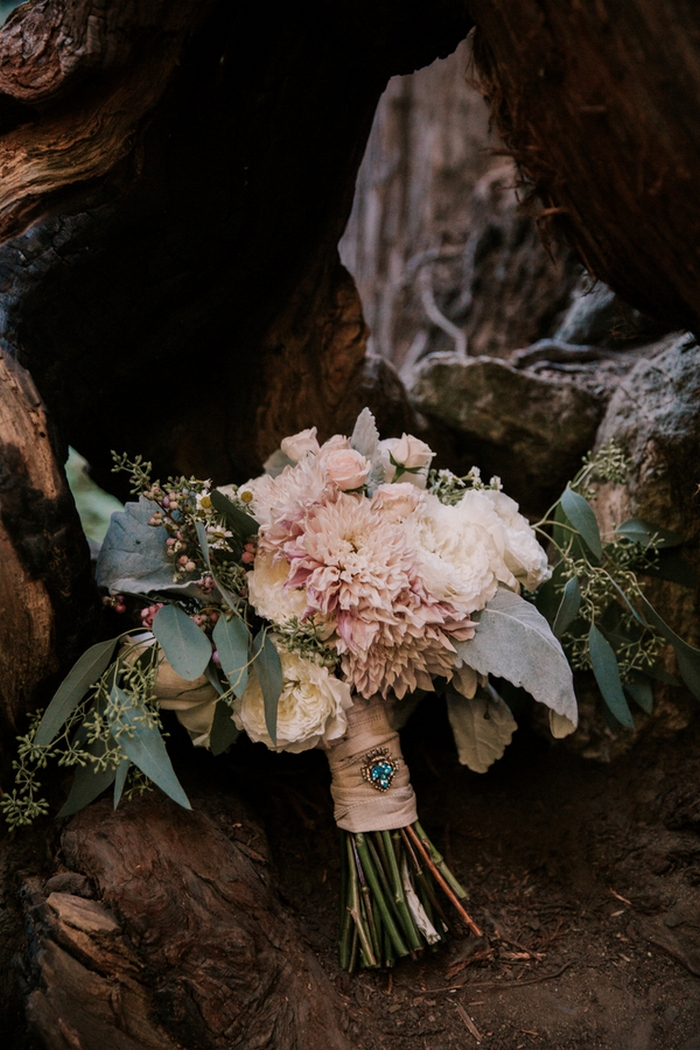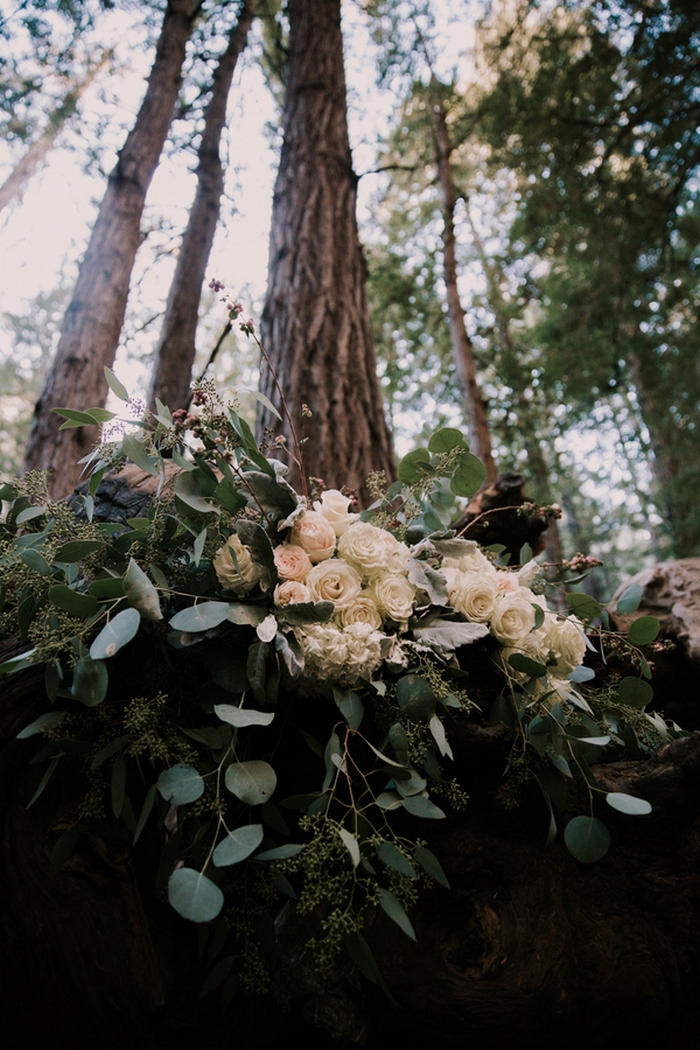 Was it difficult to pare down the guest list?
It wasn't hard once we made a simple decision. We made a list of the people closest to us– the ones we see all the time and consider good friends–and that was who we invited.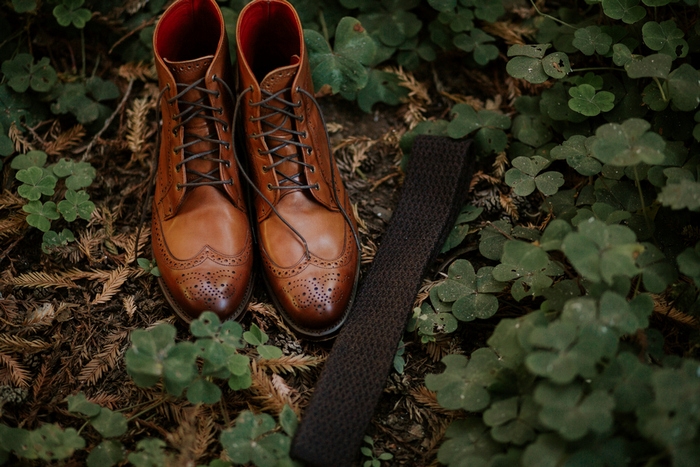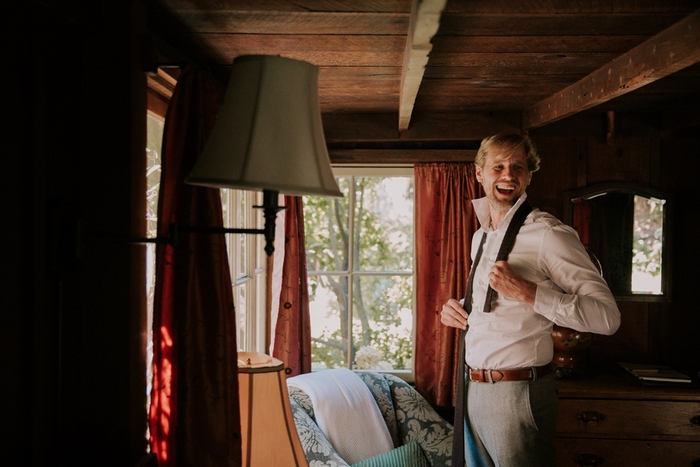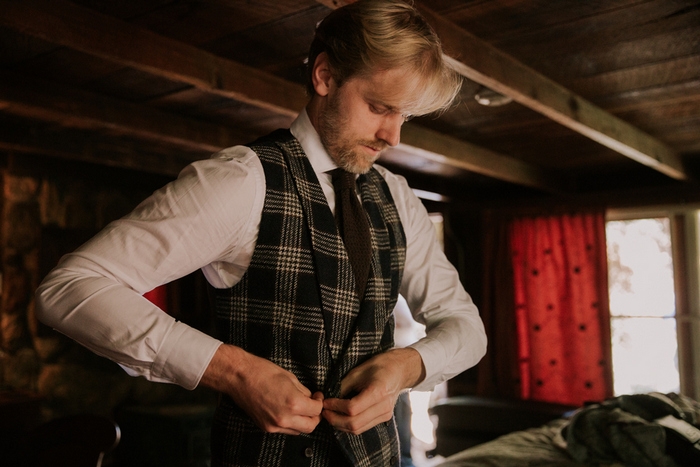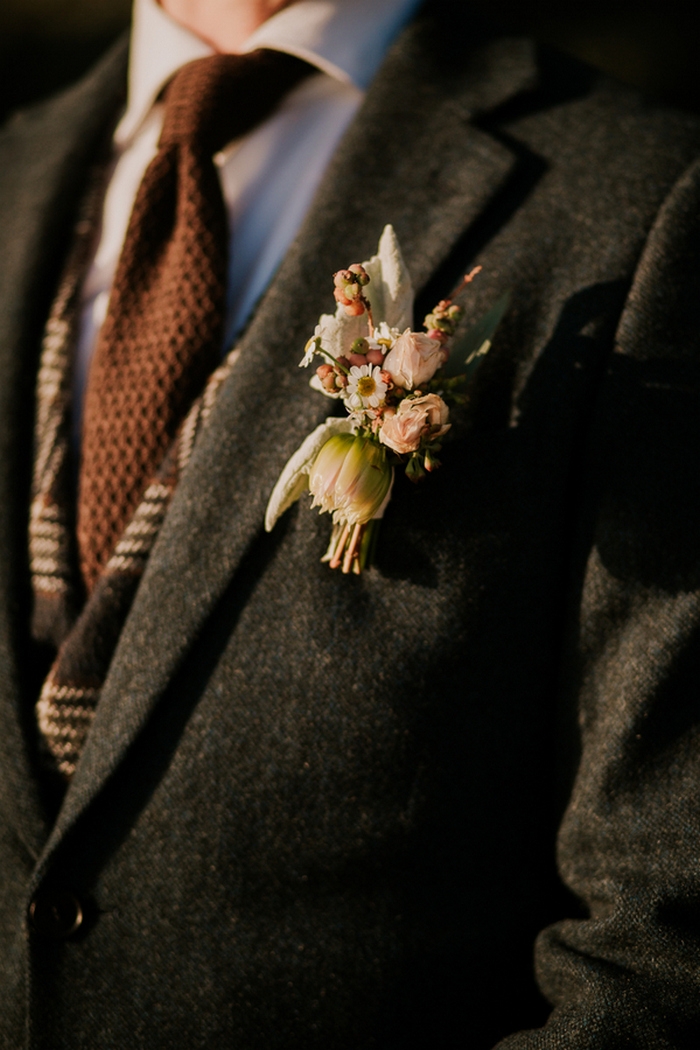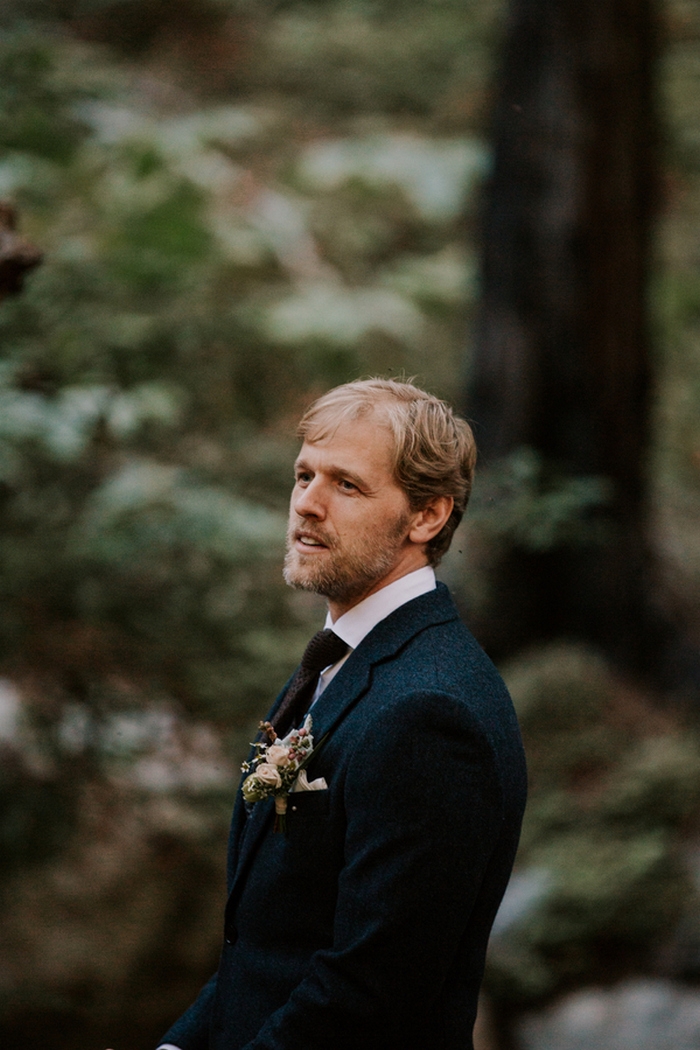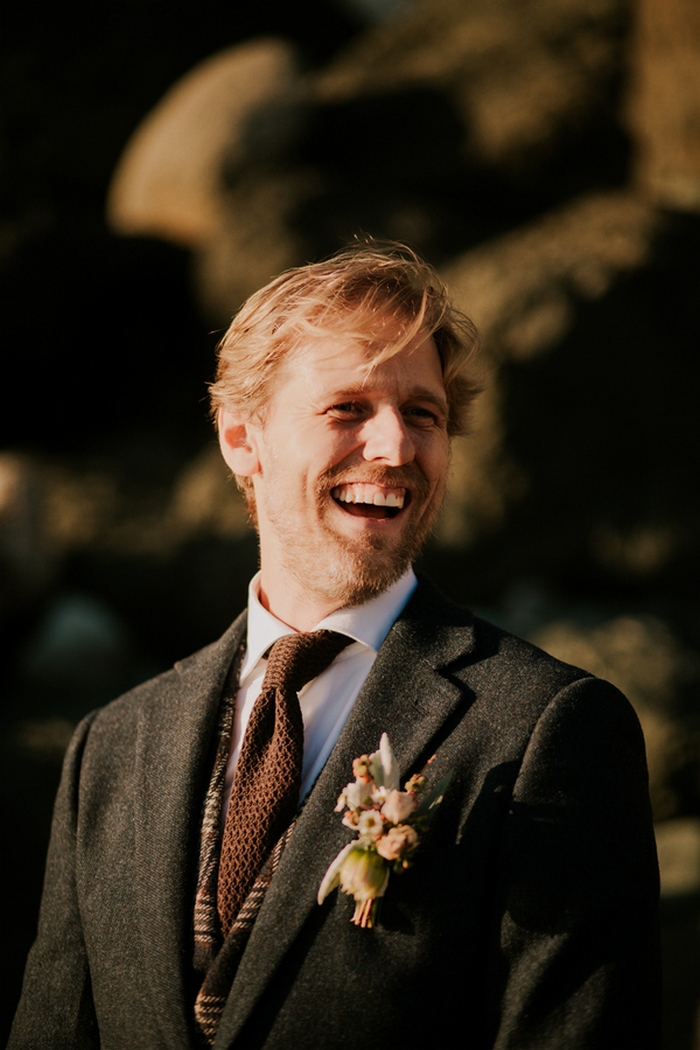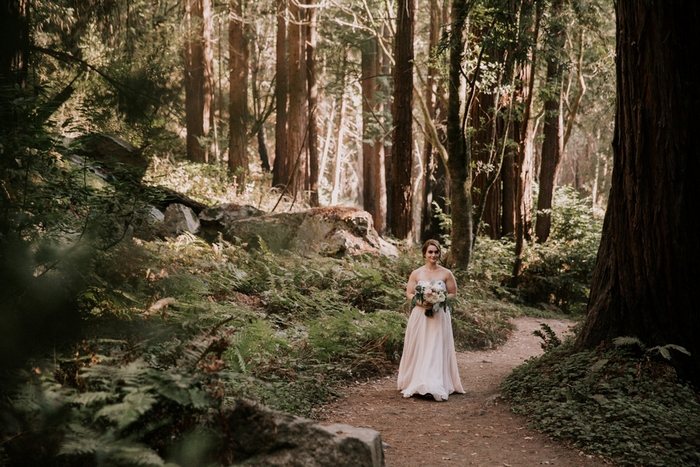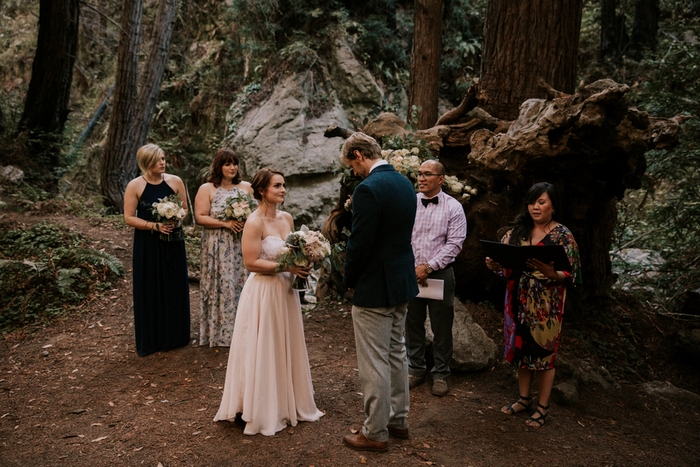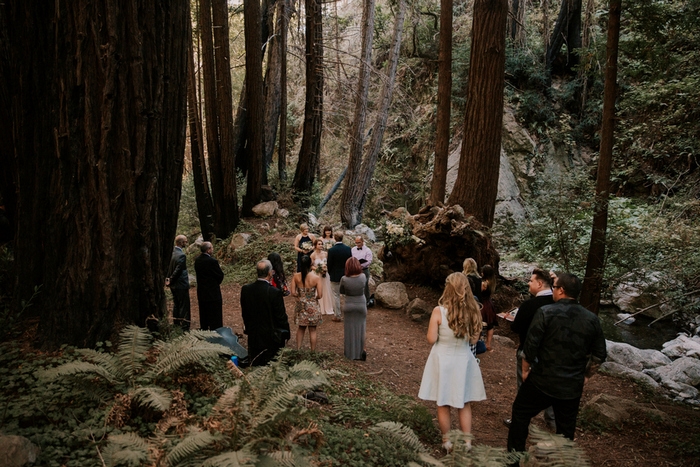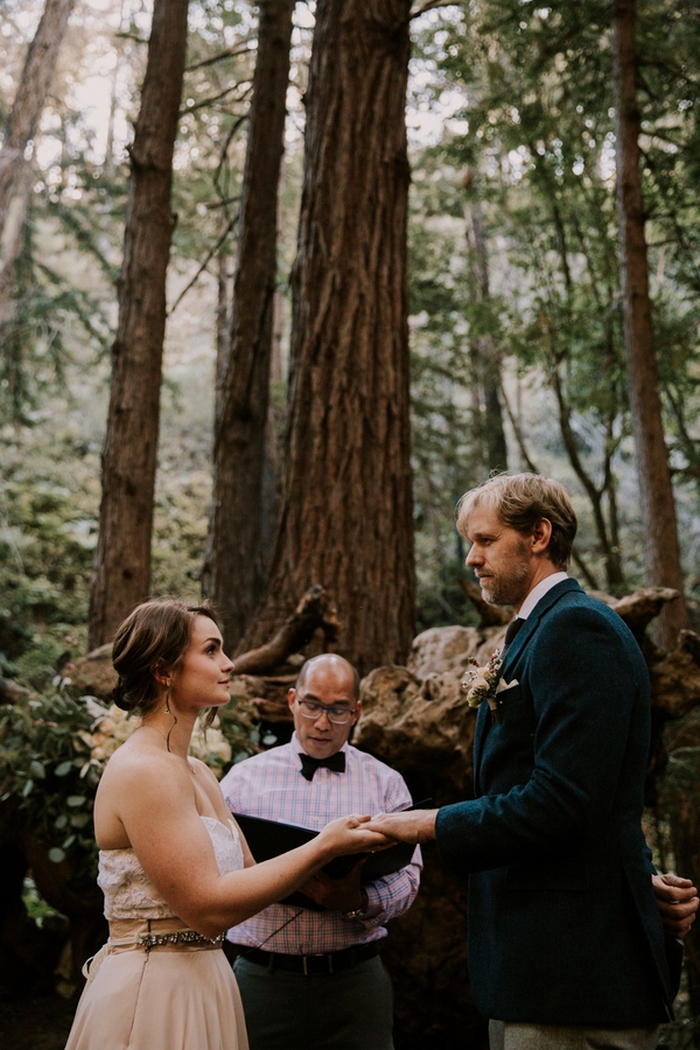 Did you have any 'issues' with the small guest list from friends and family? If so, how did you address them?
No, our family understood our reasoning and they were so supportive. They really understood how important it was to us that our wedding be personal and intimate.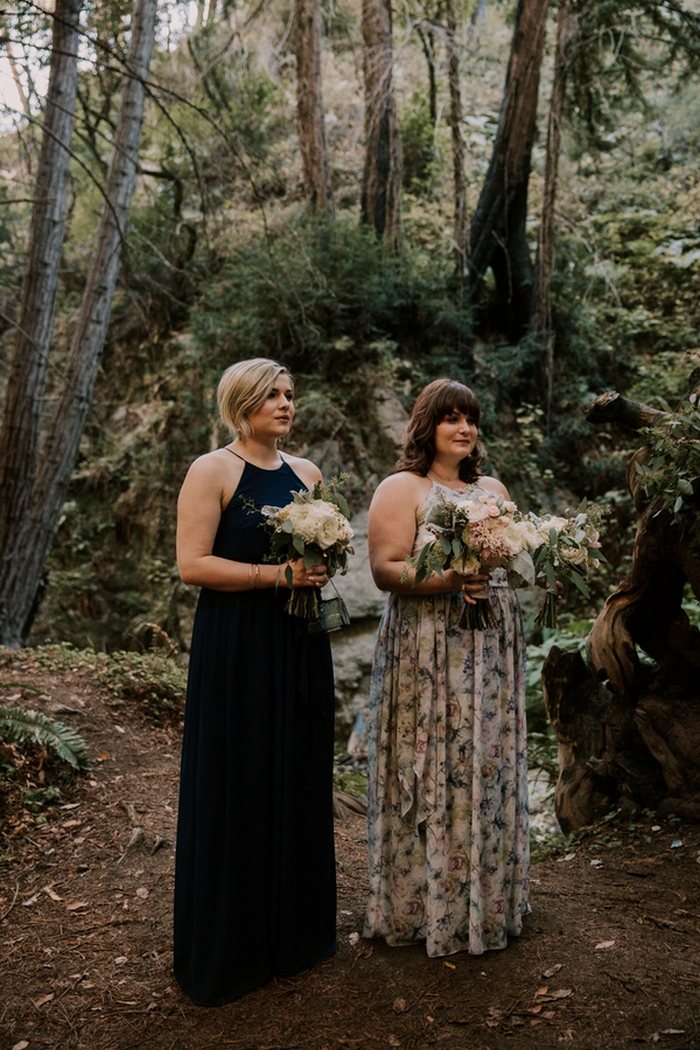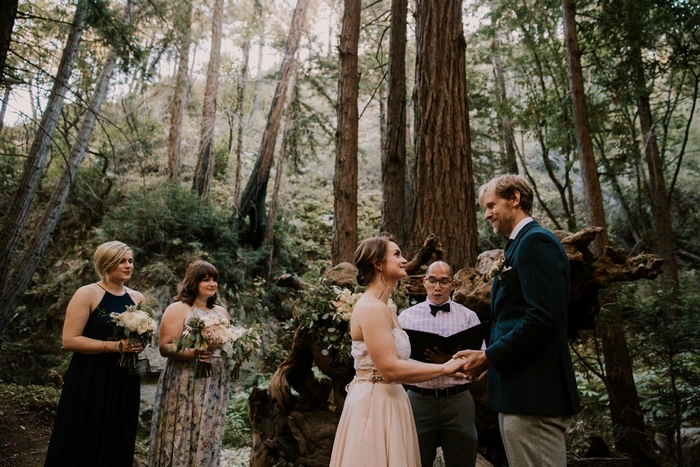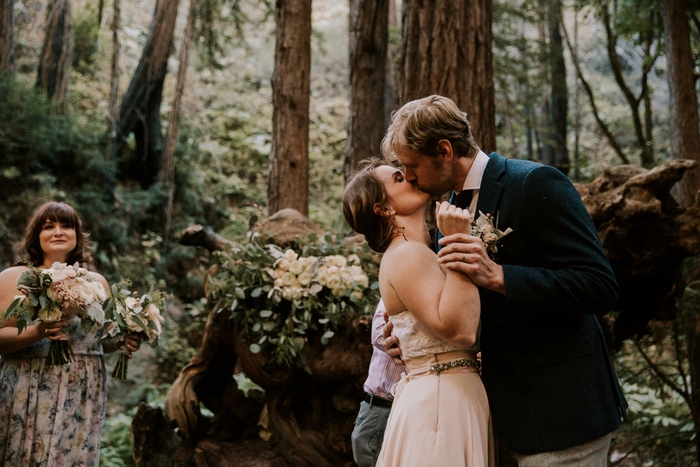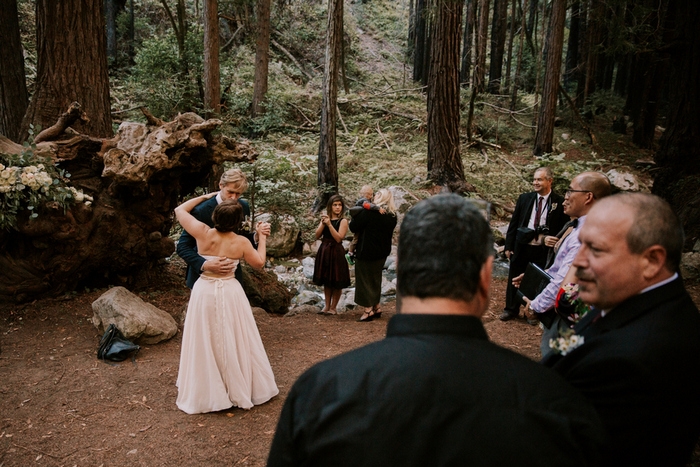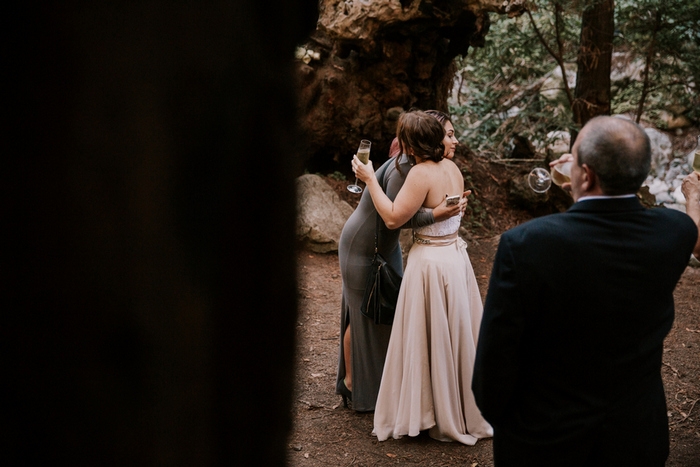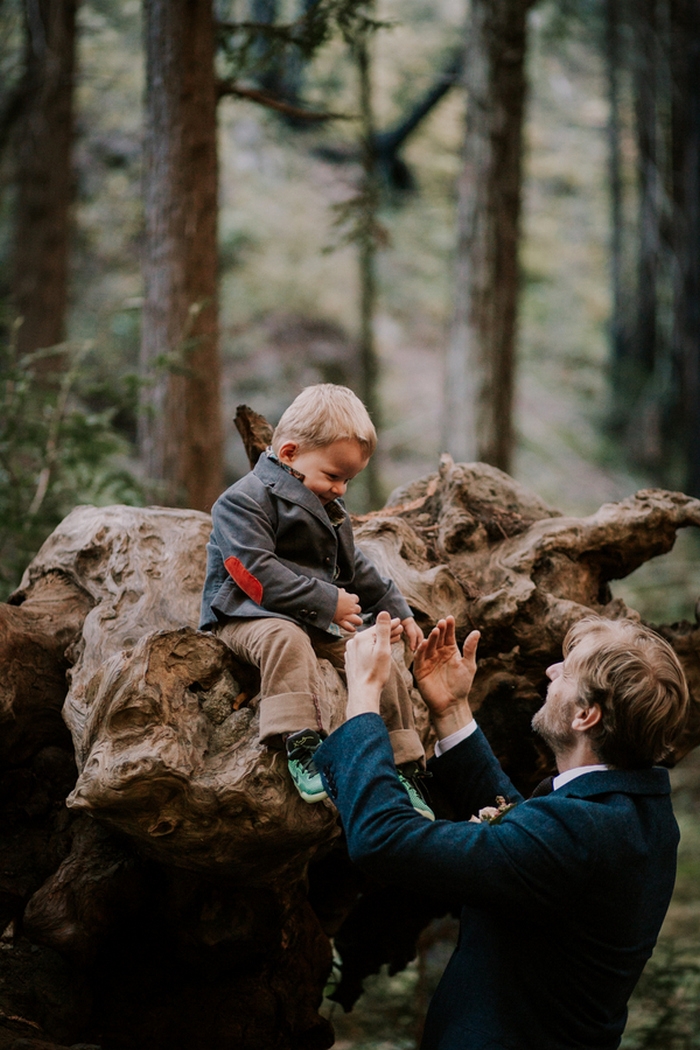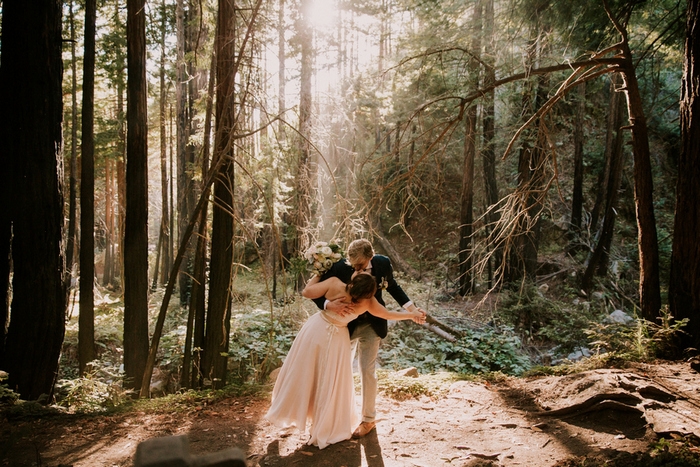 What were the highlights of the ceremony?
When Paul first brought my family to the ceremony site, they were amazed by how gorgeous and romantic the forest was, and that made him so happy. He says watching me walk down the aisle was a very emotional moment for him, and about the time where he started to lose a sense of the surroundings. He remembers that by the time I reached him, it felt as if we were completely alone in the forest. A close friend of ours officiated the ceremony for us. His words were heartfelt, and the poem his wife read was beautiful. From Paul: "We both wrote our own vows and agreed not to share them with each other until the ceremony. I know we were both dreadfully nervous, but the words we spoke were raw, true and powerful. After the kiss, we started to dance, and shortly after, "This Will Be Our Year" by the Zombies was accompanied by the sound of champagne corks. It was completely euphoric; we each took a glass, surrounded by close family, smiles on every face, and at one point, our two-year old nephew found his way into our arms, to join in the dance."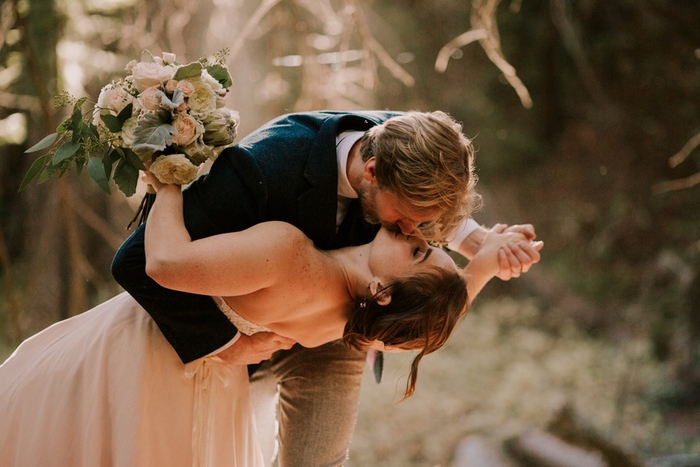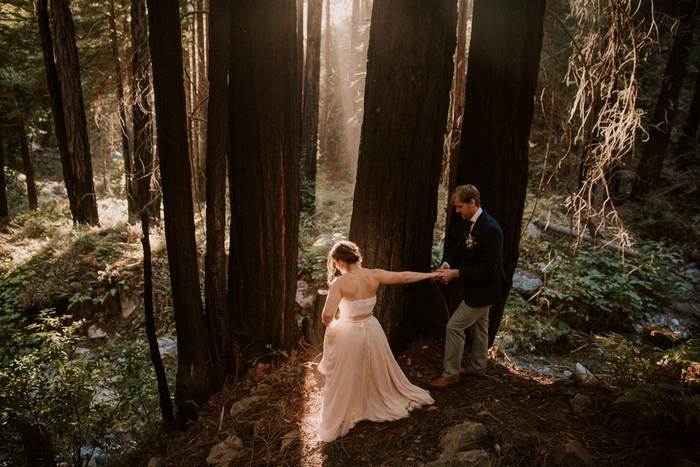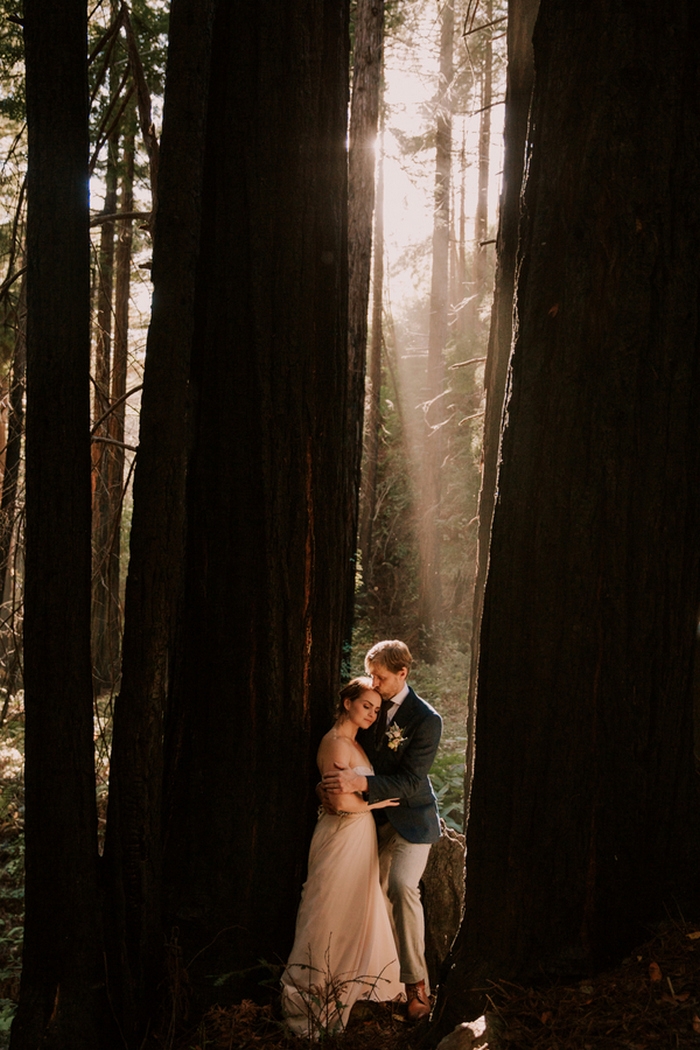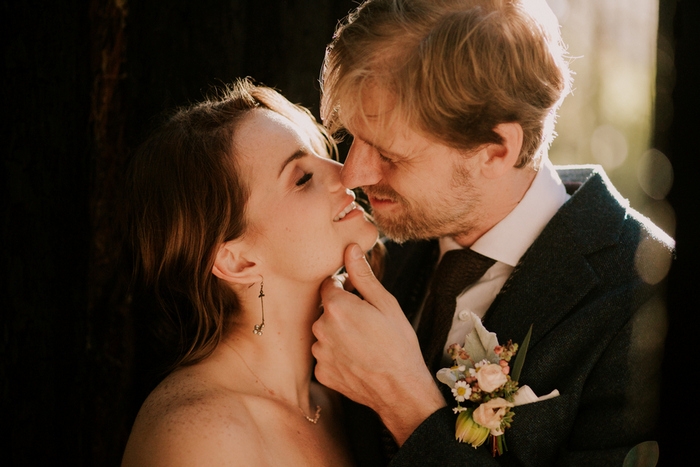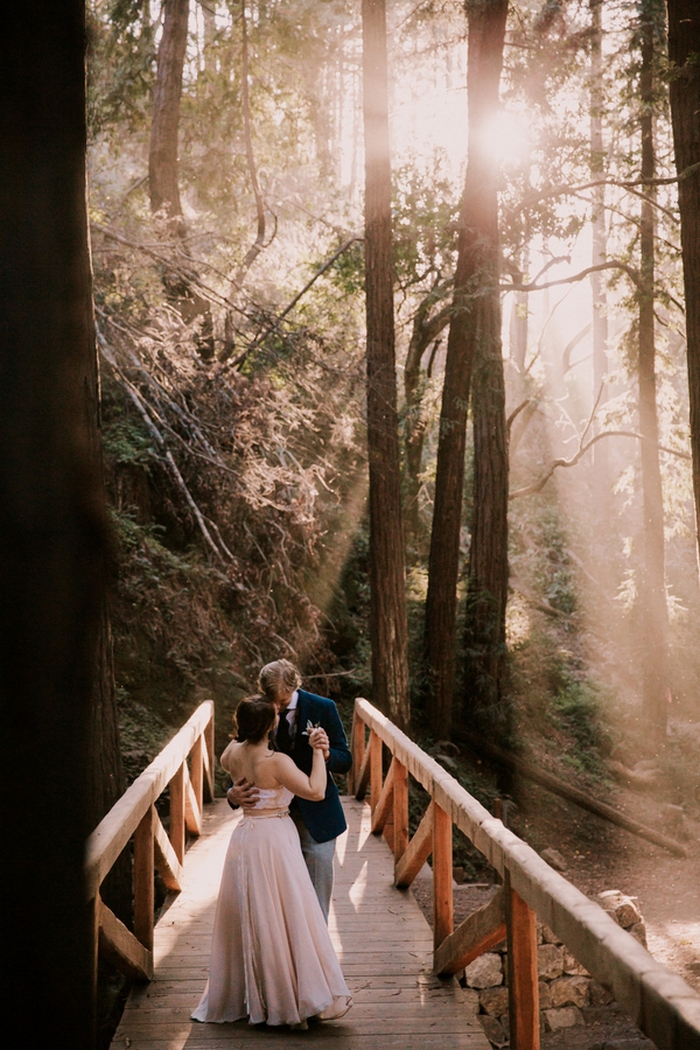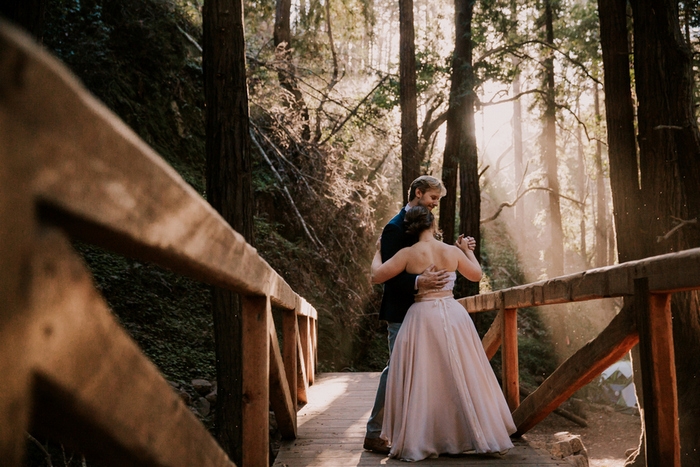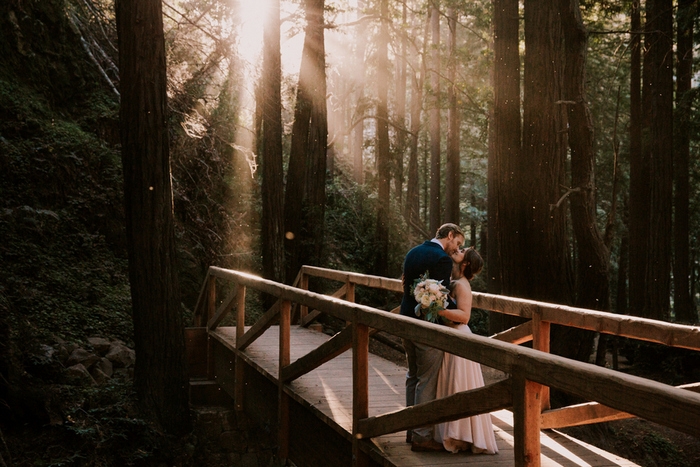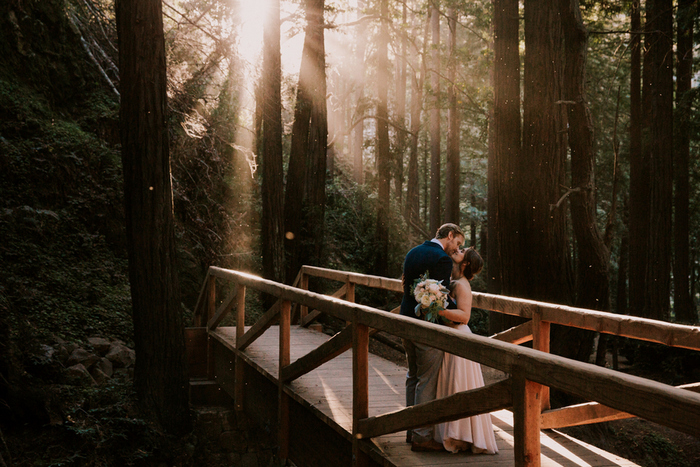 What were the highlights of the reception?
From Paul: We were having a grand time with our photographers, so it was some time before we made it to the reception. We booked a private room at Restaurant 1833 in Monterrey, about 90 minutes away. When we arrived, everyone was there. It made us so happy to see all of our loved ones talking, smiling, laughing; not unlike any other family gathering, and that is what we wanted. At a time when Jessi and I felt closer than ever, nothing could be better than feeling similarly close to family. We spent some time going from table to table, talking, smiling and laughing alongside (and stealing some appetizers from plates, as we both realised we had eaten little to nothing in the last 12 hours). Chef Mikey Adams created a wonderful meal for us and our guests. Of course, while it was amazing to be with family, it was also wonderful to spend some time with Paige and Whitney, our photographers. They are two very interesting, intelligent and caring ladies; it was important to include them in the celebration. And let us not forget cake! Parker-Lusseau created a stunning naked cake with edible flowers, but let's be honest, more importantly a delicious cake to complement a delightful chill that was starting to fill the air.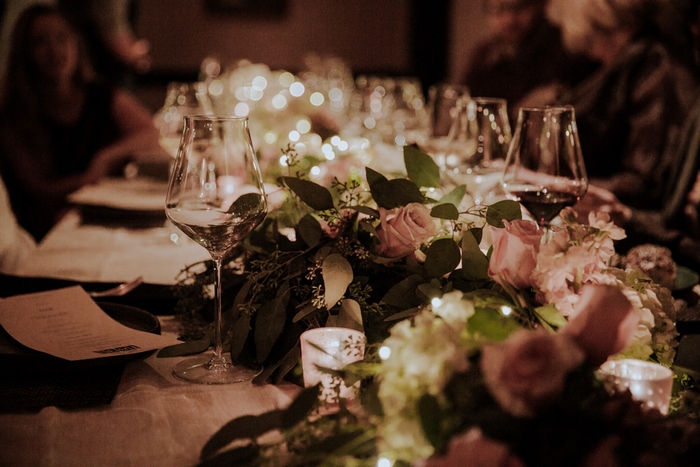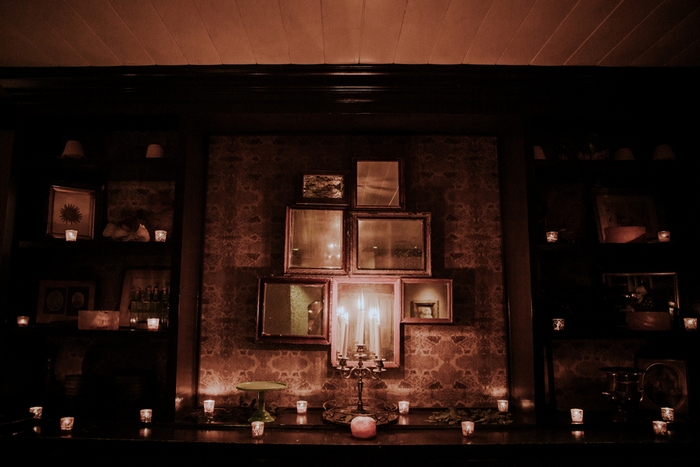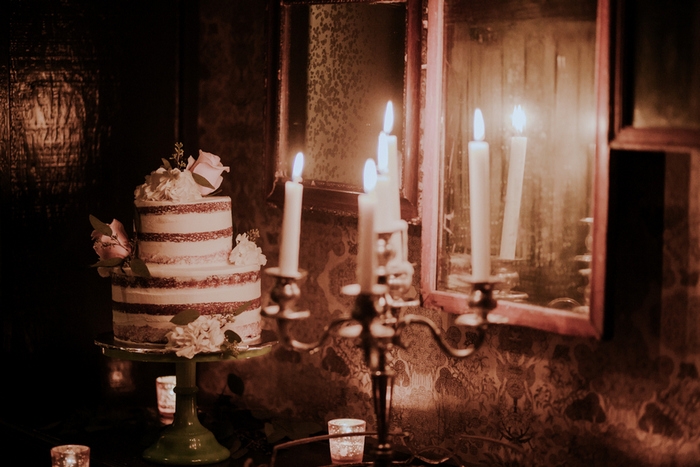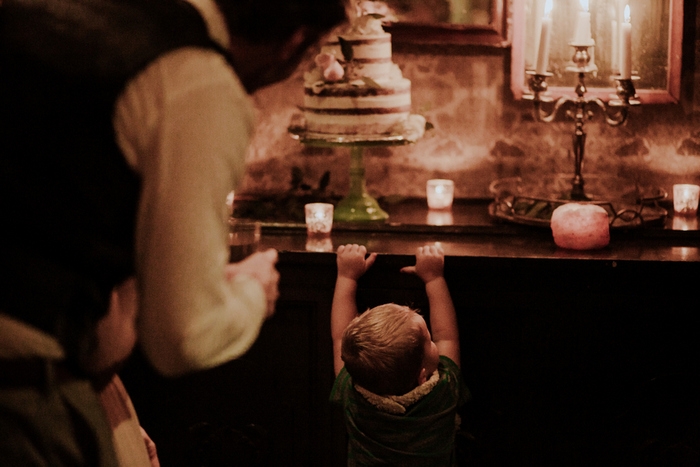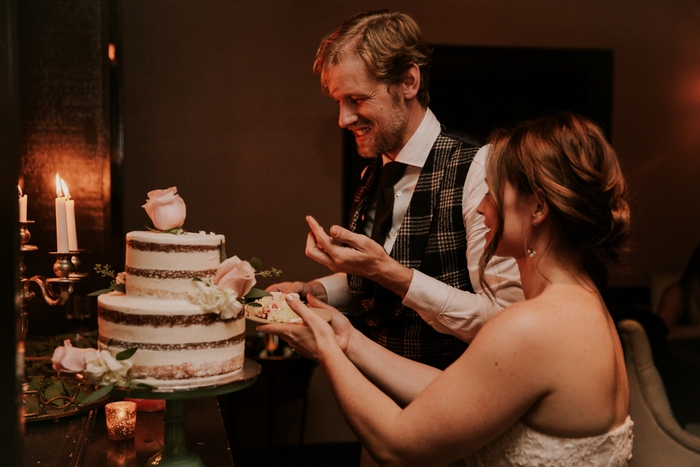 What was the best thing about having an intimate wedding?
Having an intimate wedding gave us the chance to feel connected to each other and our family on our wedding day. Everyone helped in one way or another, and it felt like a family effort. My favorite moment was just after the ceremony, when the champagne was being passed around. I watched everyone talking, hugging, and laughing, and I felt full of happiness and gratitude. My wedding day was everything I hoped it would be.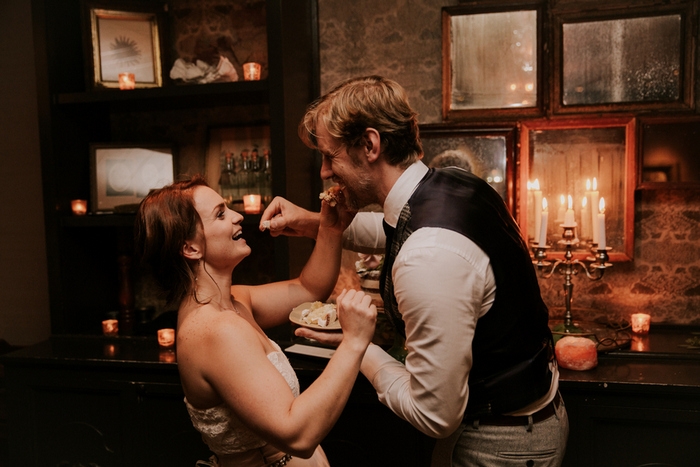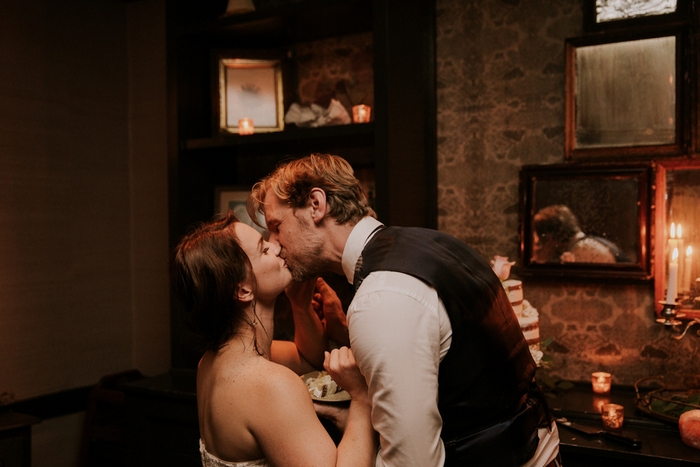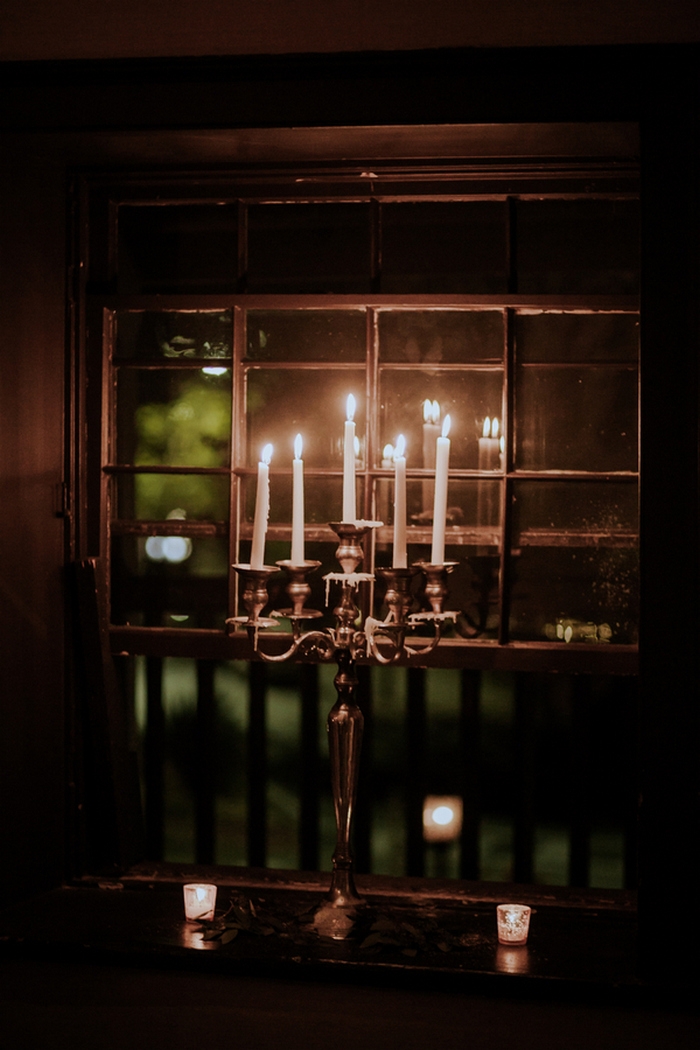 What advice do you have for couples who are considering an intimate wedding?
Truly take the time to consider what you want from your wedding. What's important to you? What do you want to remember? Other than the love of your life, who do you want to share that moment with?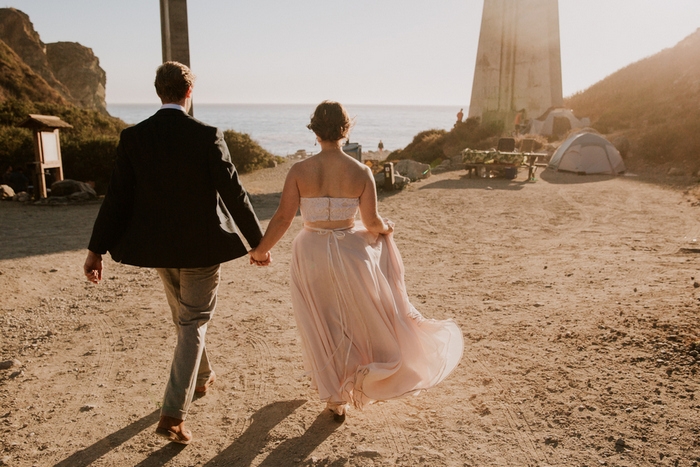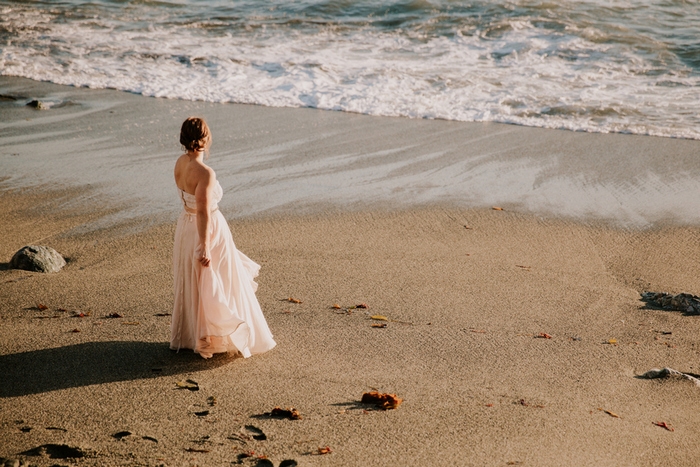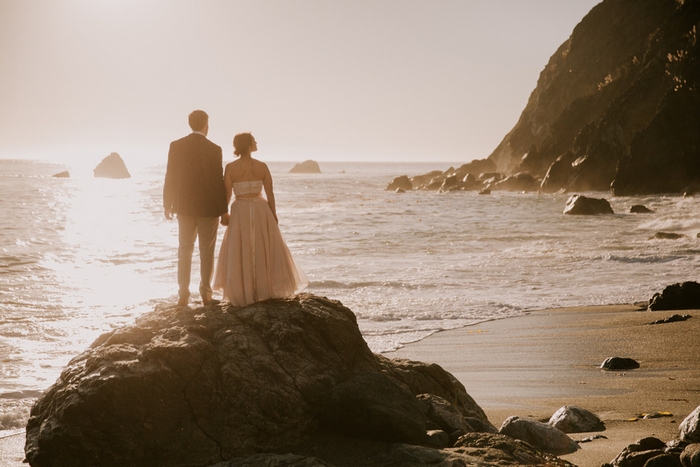 Watch a video from this stunning intimate wedding:

Paul & Jessica // Romantic Big Sur Wedding from Whitney Justesen on Vimeo.
Vendors:
Reception Venue: Restaurant 1833
Photography: Paige Nelson
Flowers: The florals were done by the Jessi's very talented sister, Emily. She has previously done weddings small and large, including celebrity weddings. Her work can be found on her Instagram, @emmacatz
Dress: Jessi's dress was handmade by family. Her mother made the corset and her aunt made the skirt. Her shoes were vintage, handed down from her aunt.
Make-up: Jessi's makeup was done by her cousin, Virginia White, a professional makeup artist.
Groom's attire: Paul's jacket came from Charles Tywhitt; his shirt, vest, pants, and tie came from Suit Supply. His shoes were Allen Edmonds.
Videography:Whitney Justesen
Cake: Parker Lusseau

Save
Save
Save
Save
Save
Save