Looking for the perfect favors for all of your wonderful wedding guests? Consider edible wedding favors! They are a fun and thoughtful gift for your guests, and they won't end up collecting dust on a shelf. We've narrowed it down to 12 options from Etsy for your big day.
How cute are these pretzel favor bags from SweetHomeDarlings? You can fill them with homemade pretzels, or have a bakery make them for you.
Your coffee drinking guests will love these one-of-a-kind freshly roasted coffee favors with a custom stamp by AproposRoasters. If your guests aren't the coffee drinking type, they have tea and hot cocoa favors as well.  Treat yourself as well with their one-year coffee of the month subscription.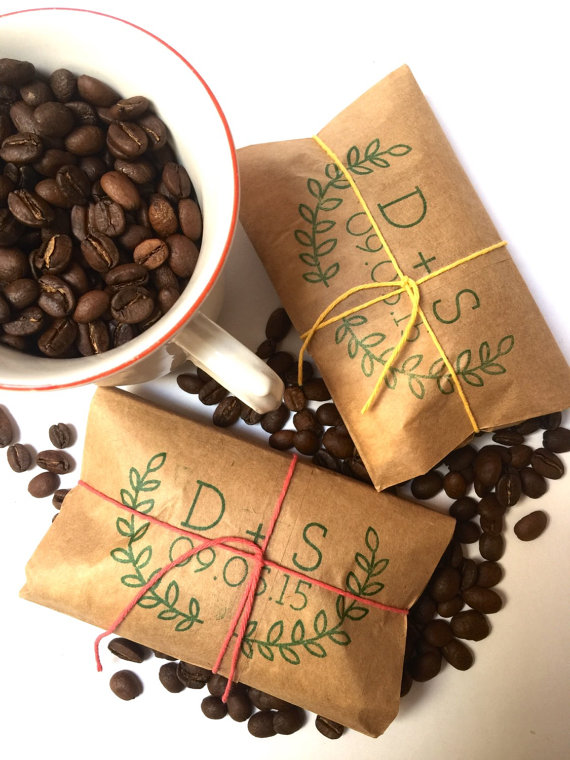 For an unexpected, sweet and unique wedding favor, try these two piece pie slice boxes from alamodo. Your guests will be impressed!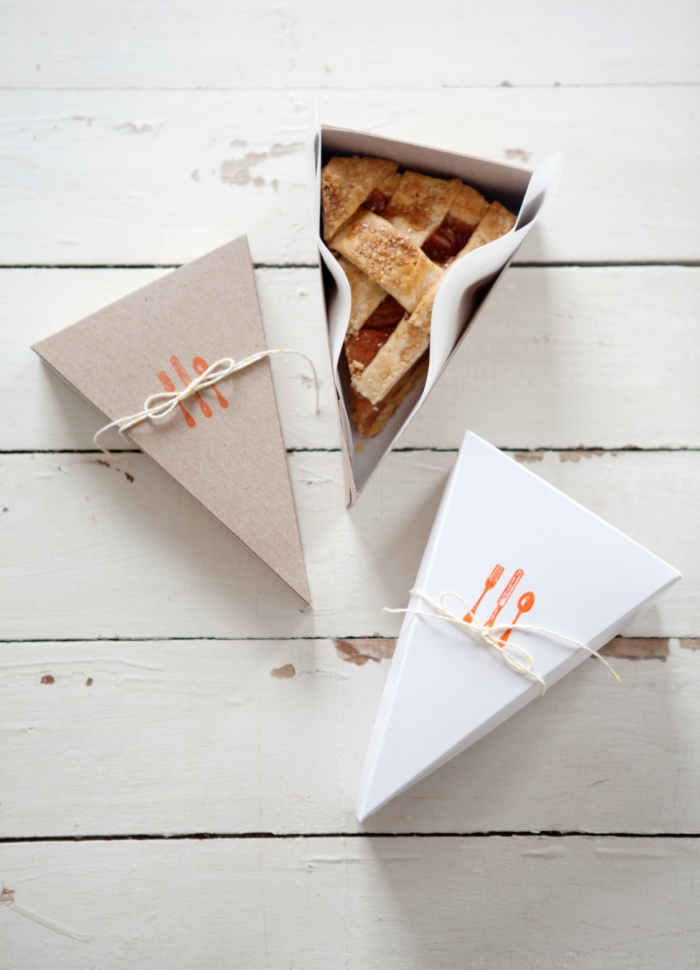 Do your guests love to cook or barbecue? These spice kit favors can double add a special touch to your table settings. You can choose from dellcovespices' large range of spice mixes, or have them make a custom one for you.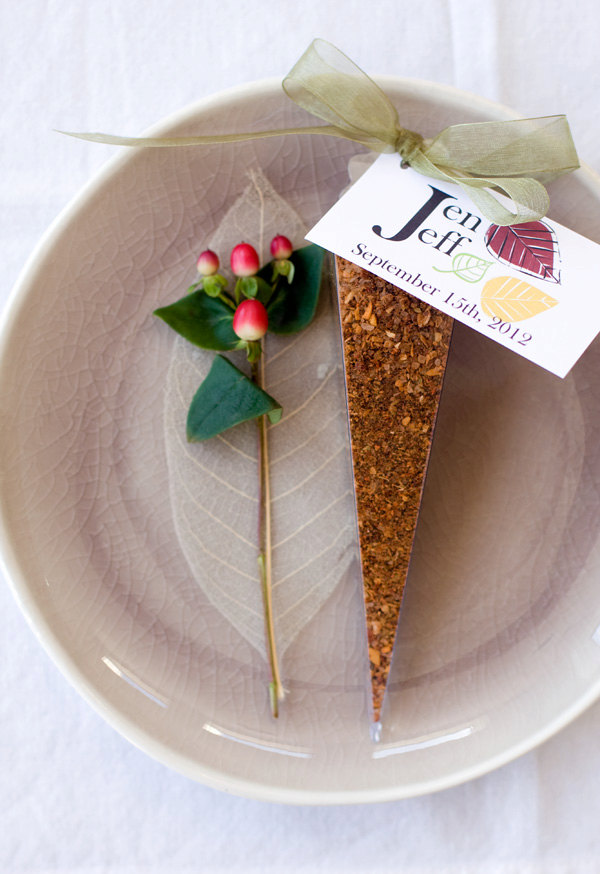 These cute Love is Nuts favor bags are from mavora. You can fill them with some gourmet DIY candied cashews, walnuts or pecans. You could also fill them with some delicious candied pistachios, featured below.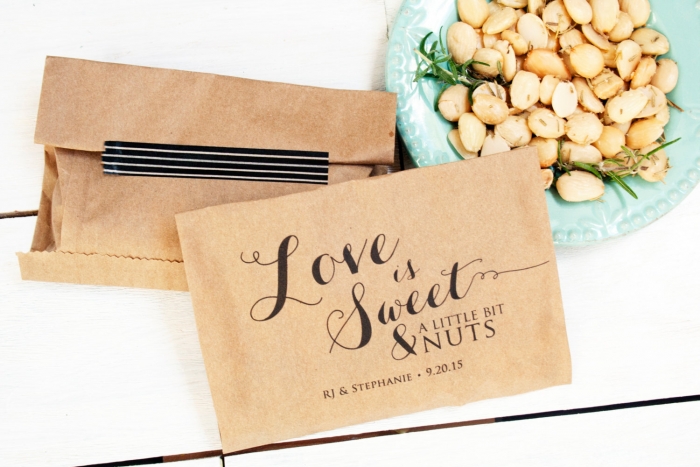 Your guest will go nutty over these candied pistachios from TheCandiedStache. Make sure you hide them before the wedding, or you might just end up eating them all yourself!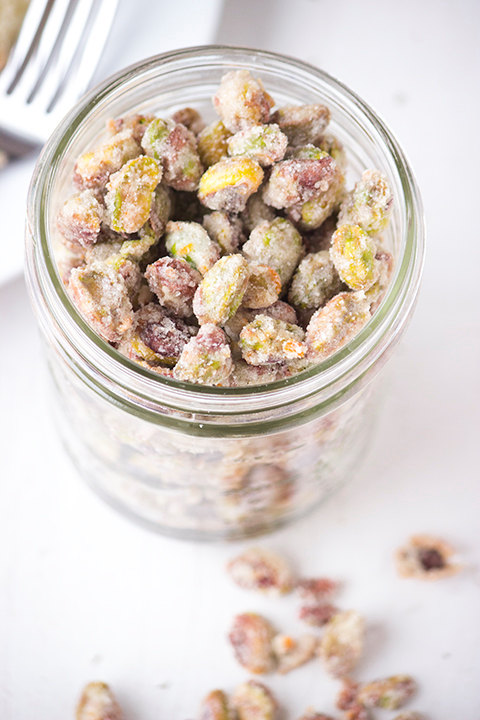 We cannot get enough of TheCandiedStache's pistachio treats! This sweet and salty white chocolate bark is creamy, yet crunchy and will have your guests raving about your wedding favors!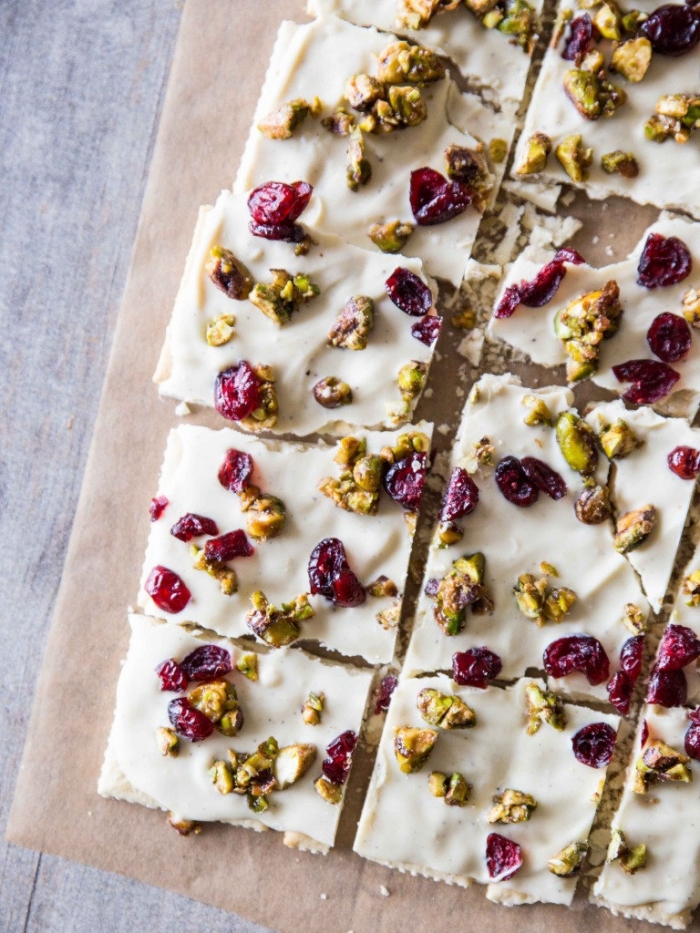 For a fabulous and fun treat, use these His/Hers stickers from mavora to package the perfect wedding favors.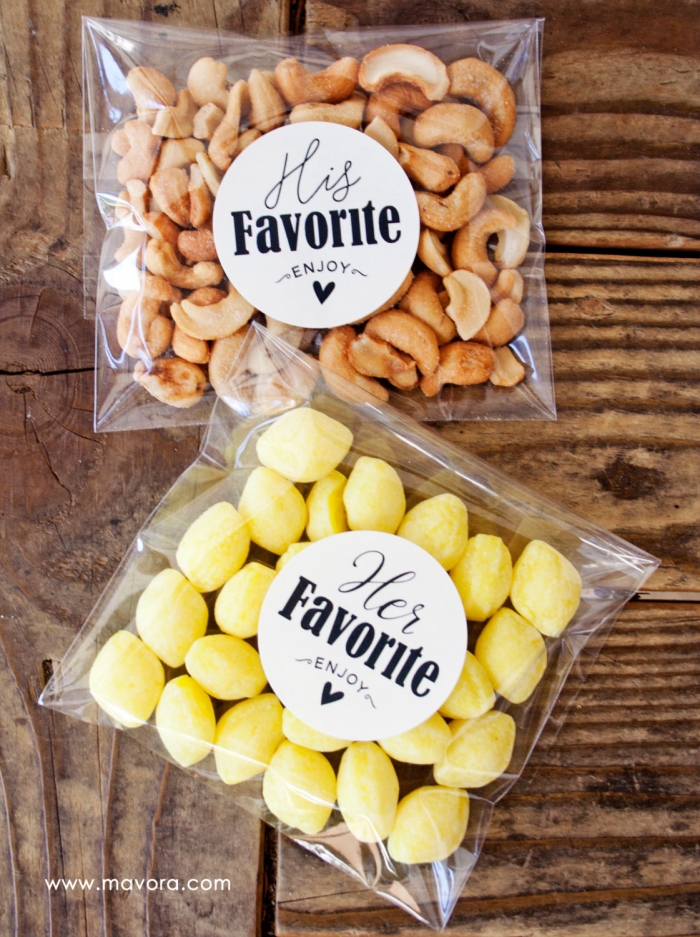 For a boho wedding, use these edible feathers from WicksteadsEatMe to create some beautiful favors. You could place them on top of cookies or cupcakes.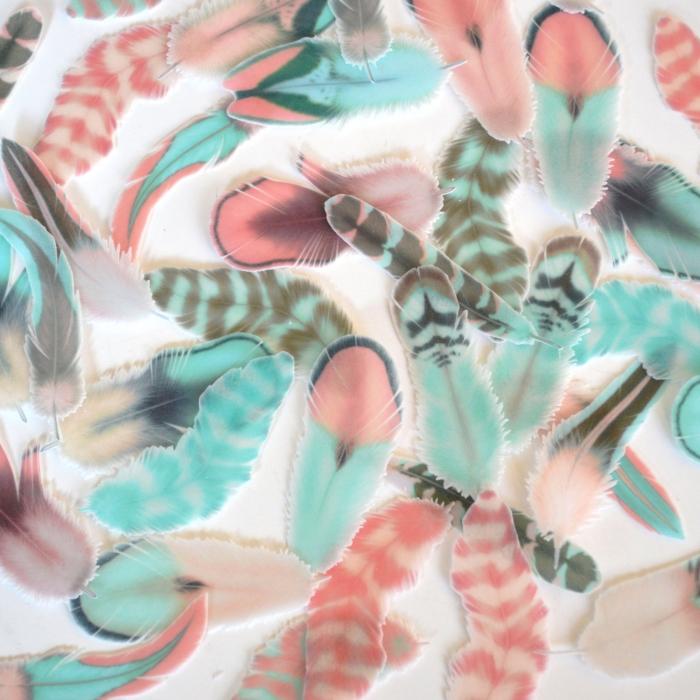 Cake pops are such a fun and delicious way to thank your guests for attending your wedding! You can order these beautiful cake pops from SoCozyCreations.
We're going to finish this list off with some lovely loose leaf tea favors. Our first option is this loose leaf tea test tube from customfavours. They have some other great favors that you can pair them with, such as honey filled test tubes.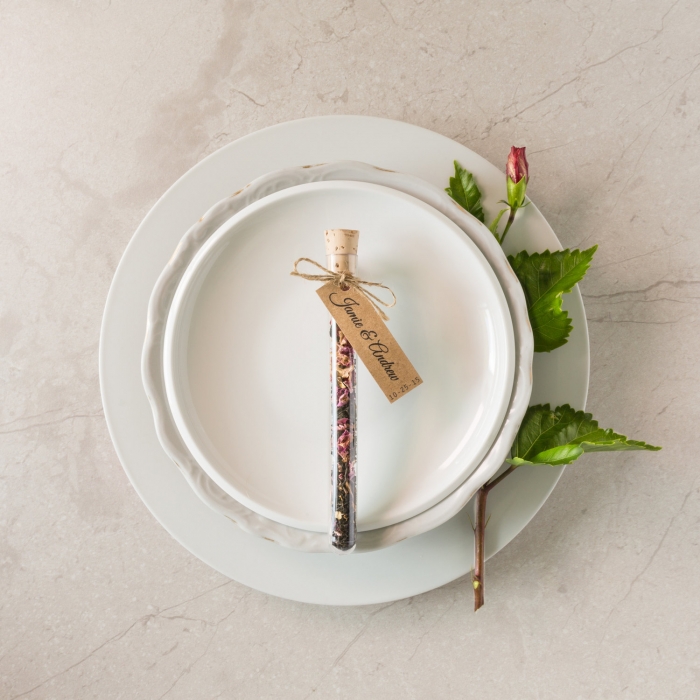 These teas packed into a cute corked bottle from SpiceKitchenUK make perfect wedding favors.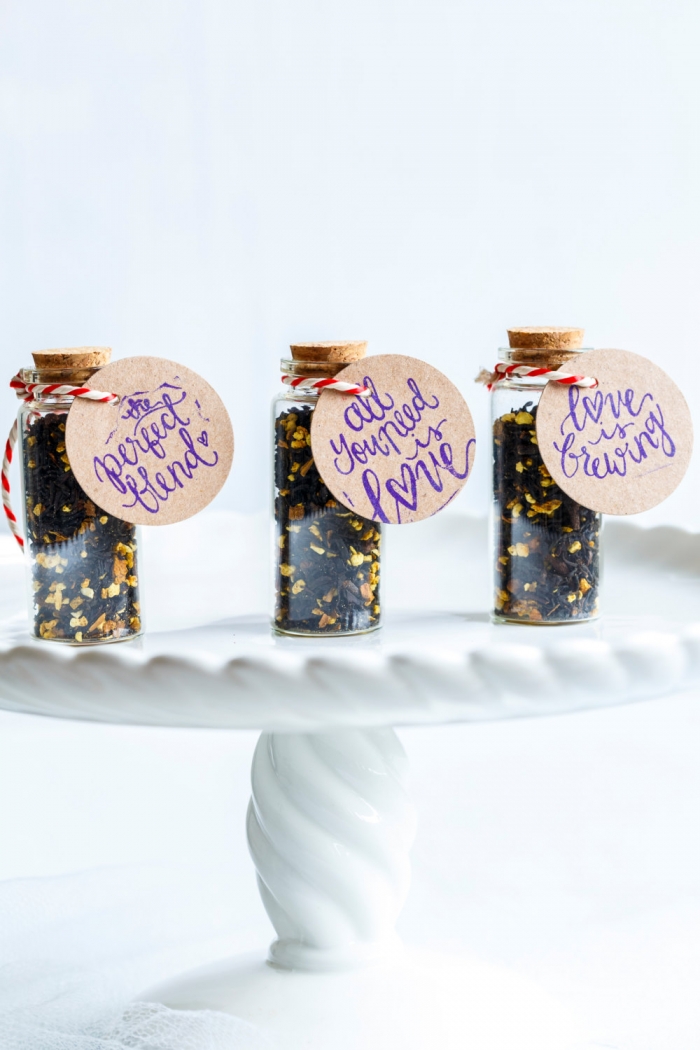 *This post contains Etsy affiliate links.
Save
Save
Save
Save
Save
Save
Save