Being a second wedding for both Lauren and Jon, the couple wanted to make their special day different from their more traditional first weddings. They did so by exchanging their written vows in an intimate ceremony by the lake at sunset as their immediate families looked on, and followed it with an outdoor celebration of dinner, dancing, and marshmallow toasting.
In the words of the bride: "Our wedding day was our perfect day! We wanted to have a very intimate day focused on each other and our families, so we chose to have a backyard wedding with only our parents, siblings, and nieces and nephews. It was the perfect setting, and a day filled with love, laughter and great food!"
A huge thanks to Jenna Henderson for sharing their beautiful second wedding with us!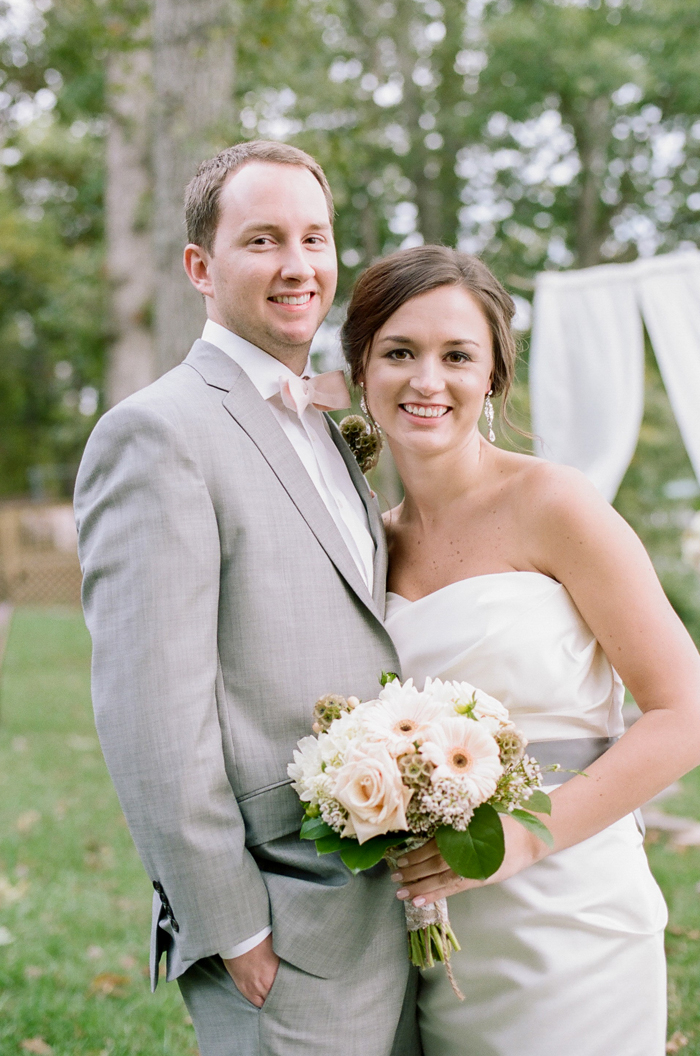 Lauren, 30 & Jon, 32
Mount Juliet, TN
Wedding Date: October 18, 2014
Number of Guests: 10 adults, 8 kids
Wedding Cost: ~$10,000 – 15,000 including lodging for our families
Wedding Ceremony Location: Backyard of lake house
Wedding Reception Location: Patio of lake house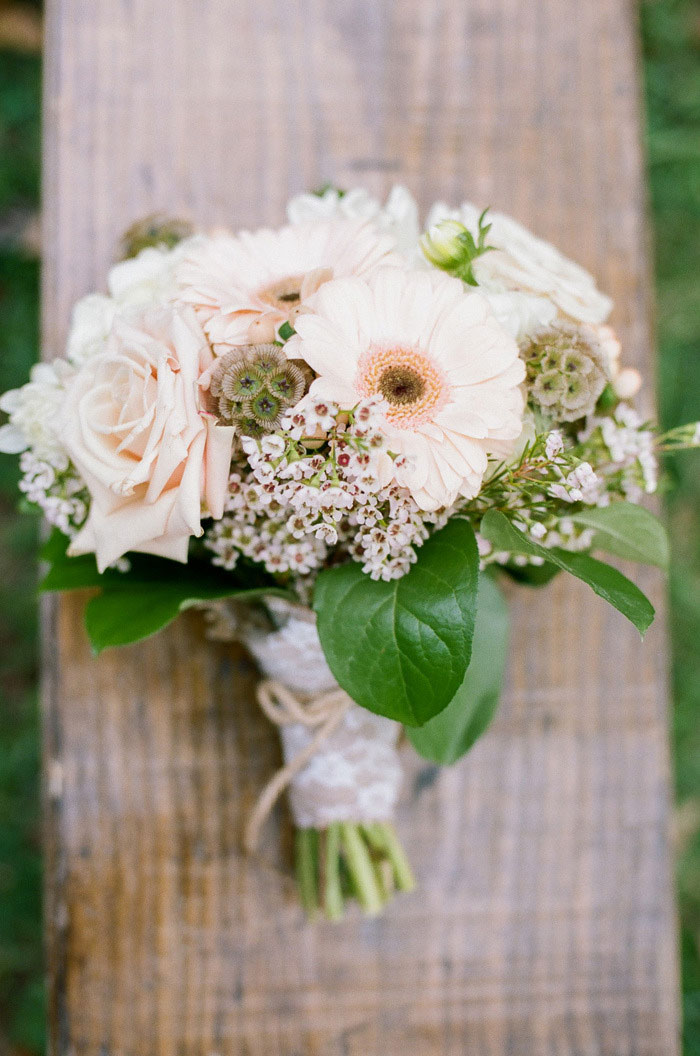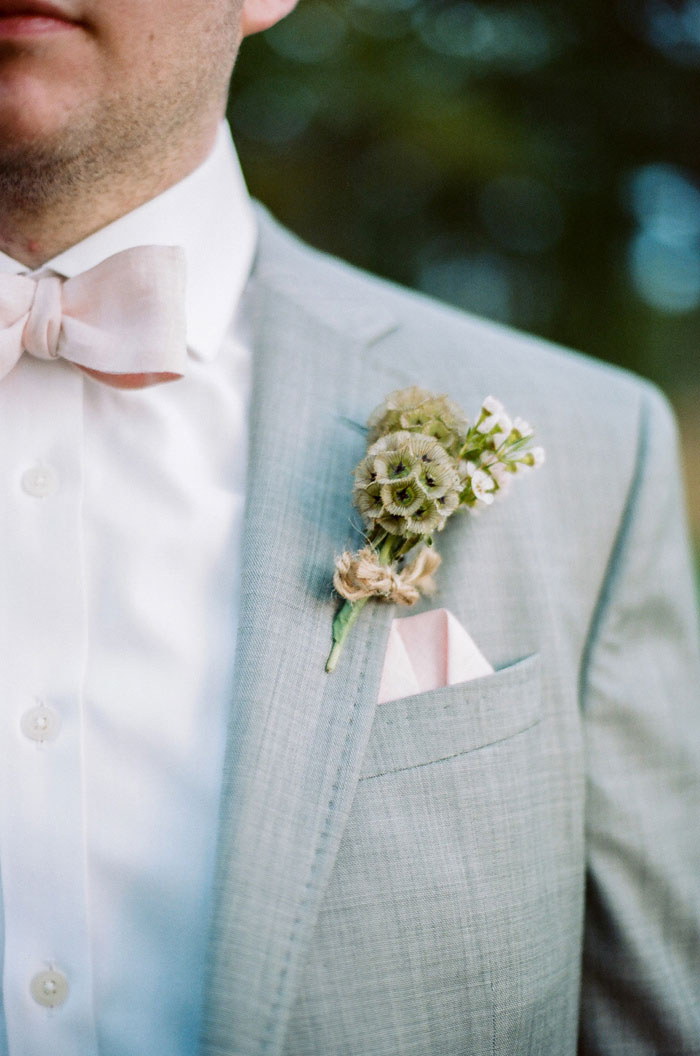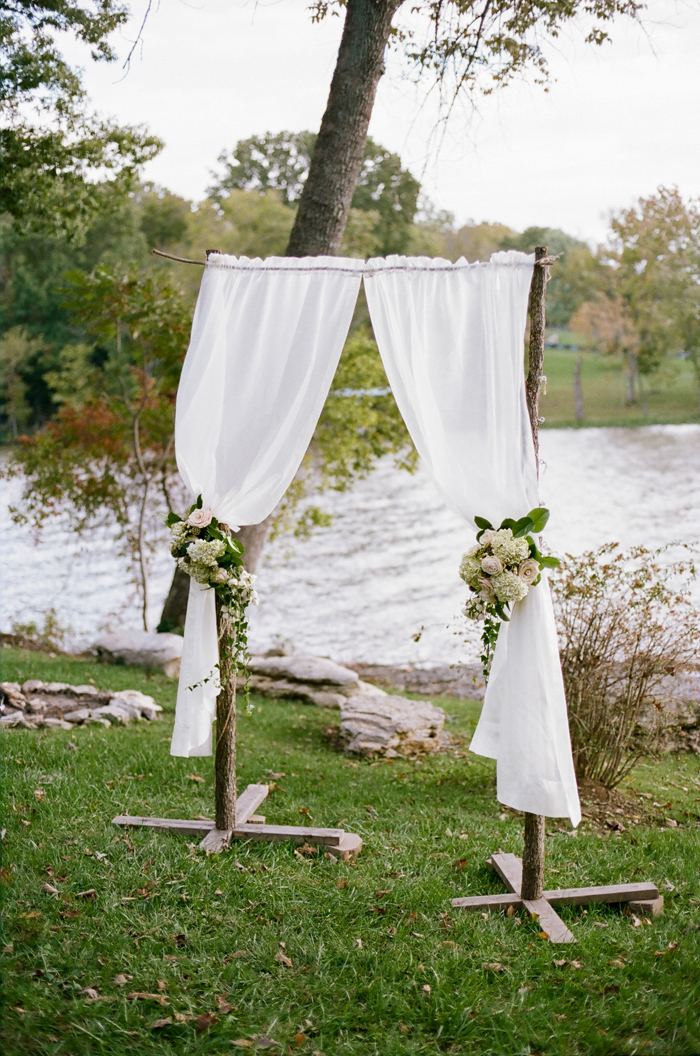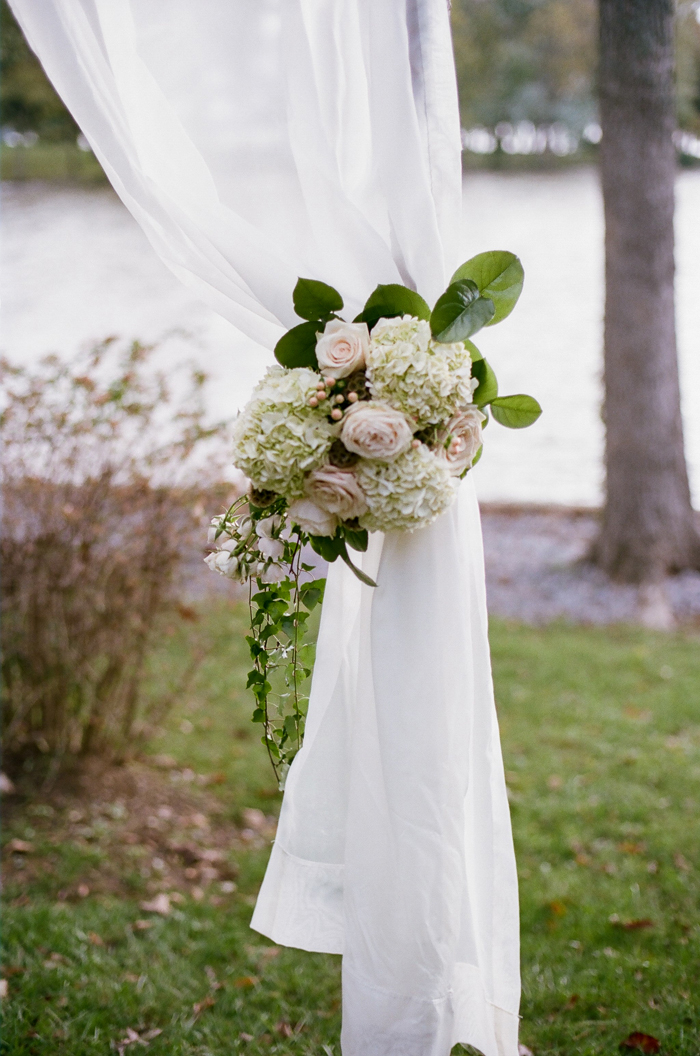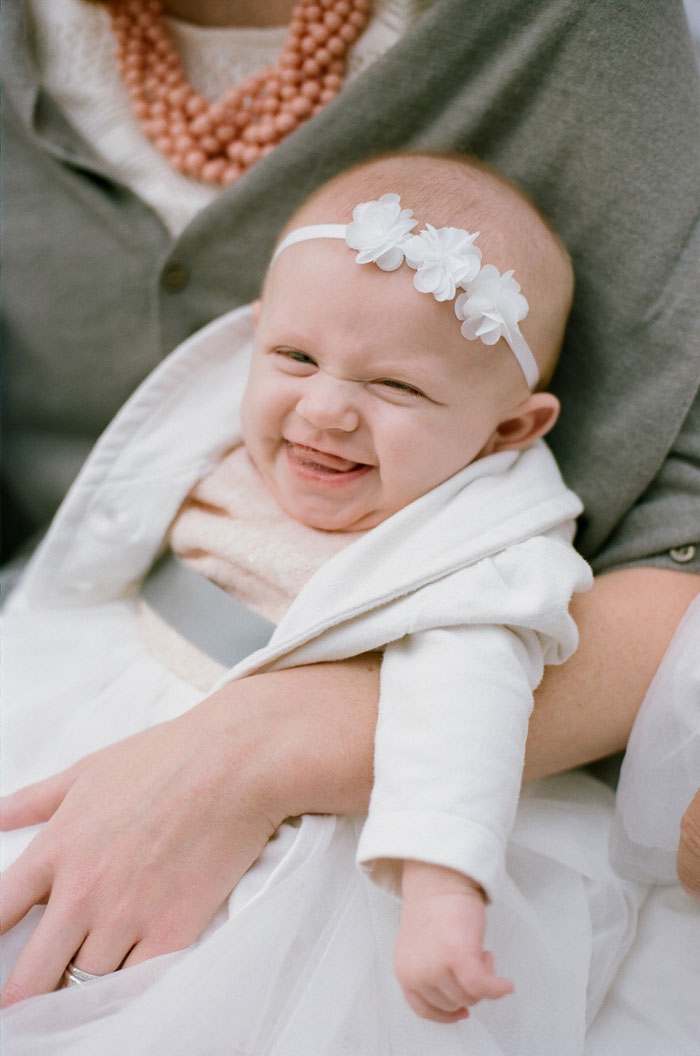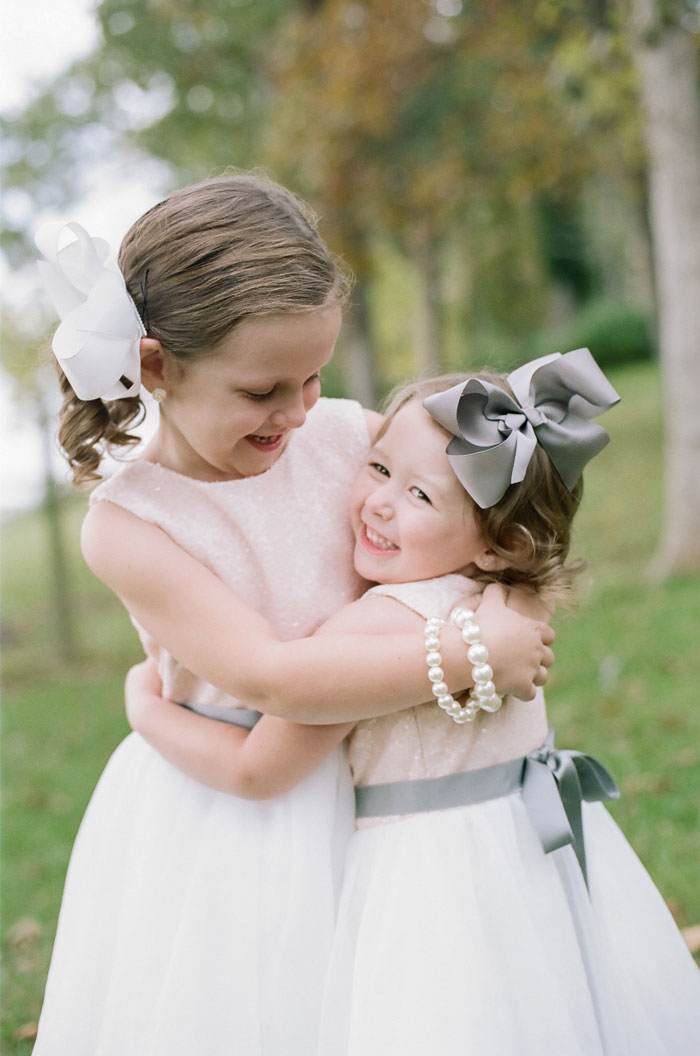 Why did you have an intimate wedding?
As a second wedding for both of us, we really wanted to focus the day on each other and our families. We wanted to make the wedding very distinct from our first weddings (which were the more traditional route), and be really special. We also wanted to have a really nice setting and food, and didn't want to spend an outrageous amount of money (which is inevitable if you have a large party!).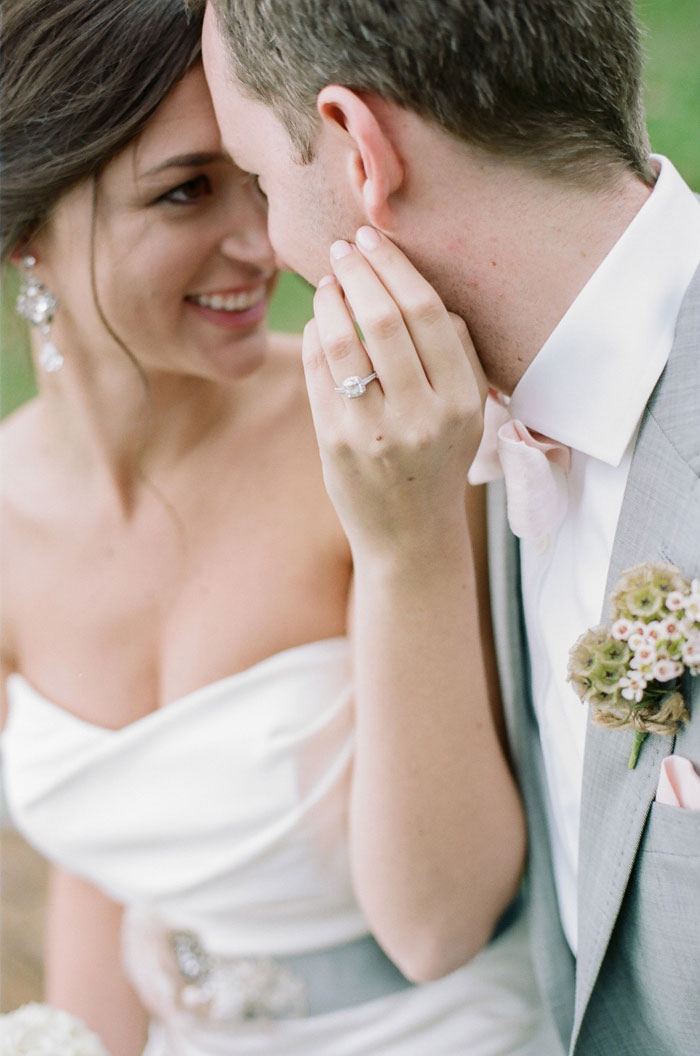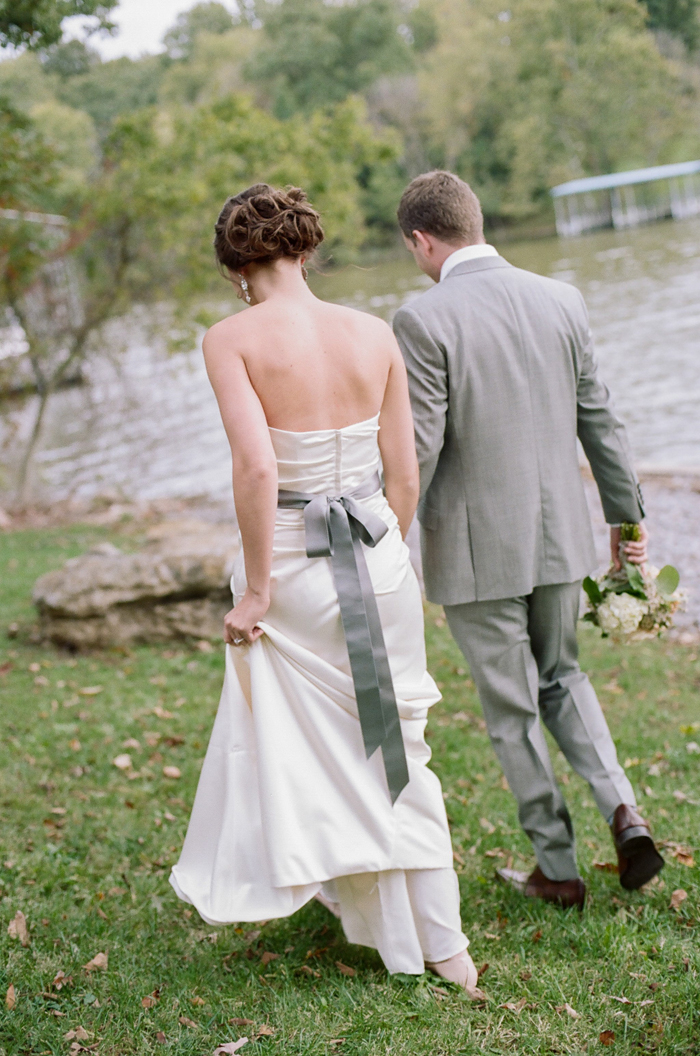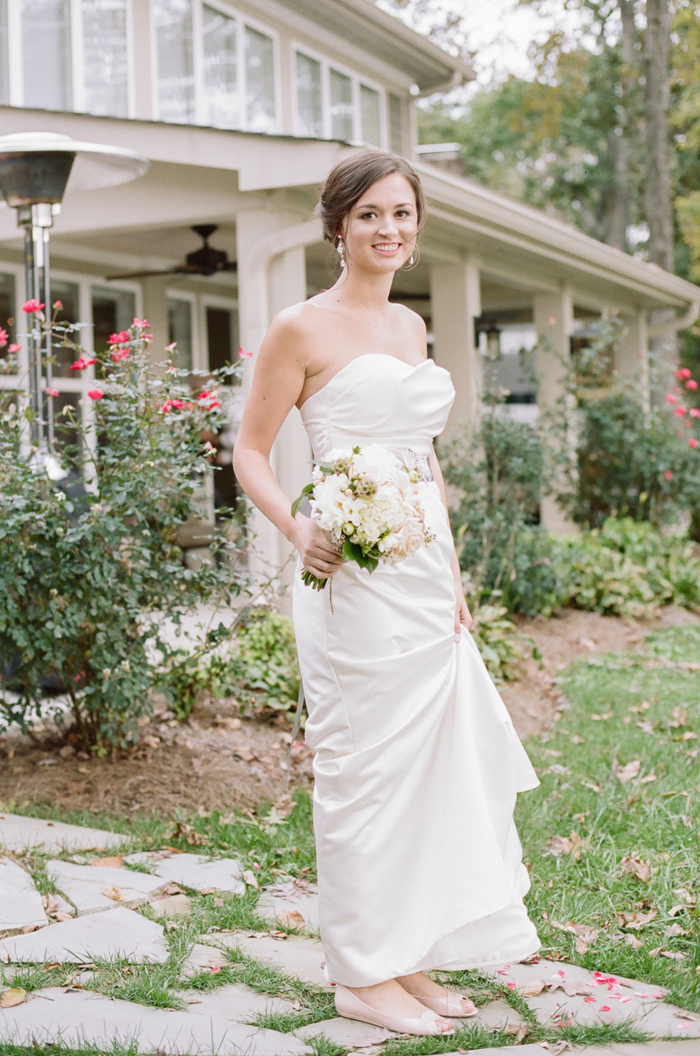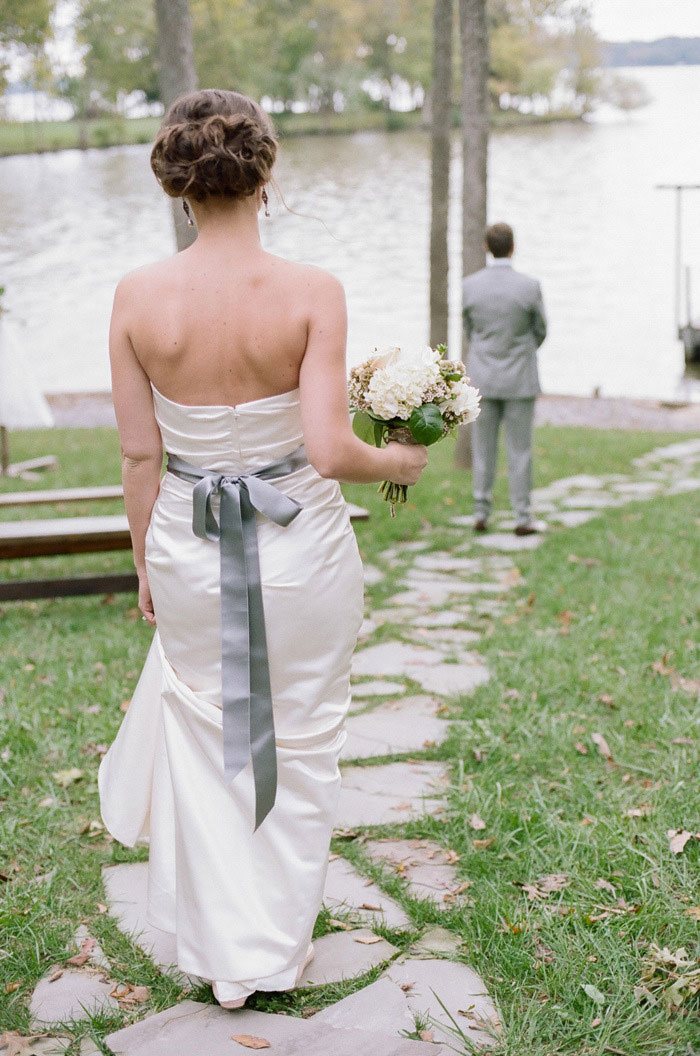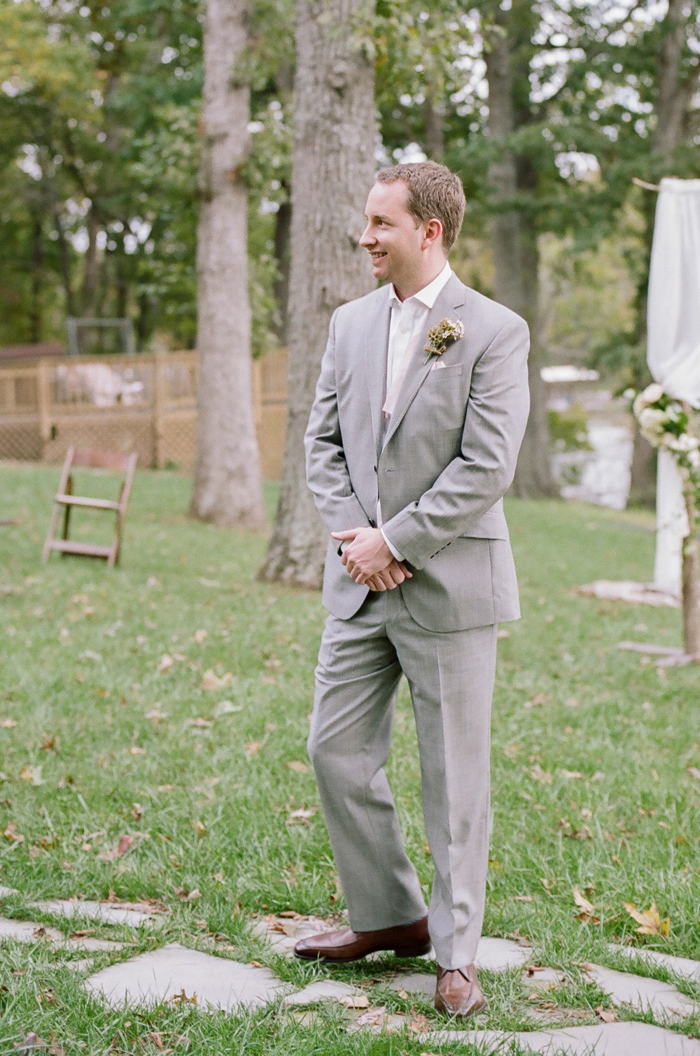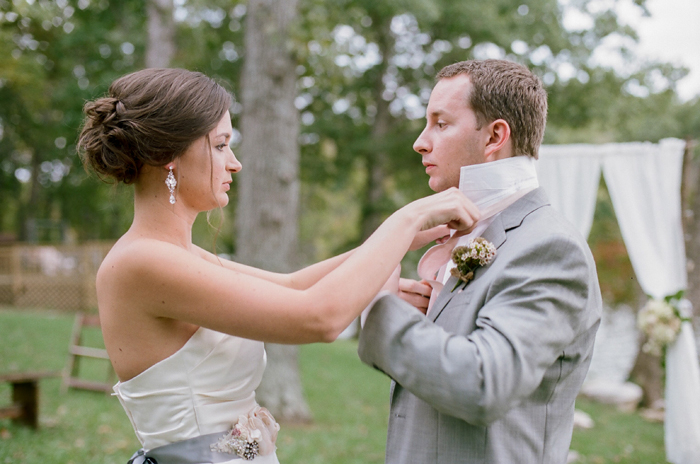 What are some of the challenges that you faced planning an intimate wedding?
The most difficult part was finding a venue! Most venues are not set up for an intimate gathering, and even if they can accommodate it, they charge really expensive rates for such a small gathering! We were fortunate that we were able to find a beautiful home to rent and the owner allowed us to have the wedding in the backyard.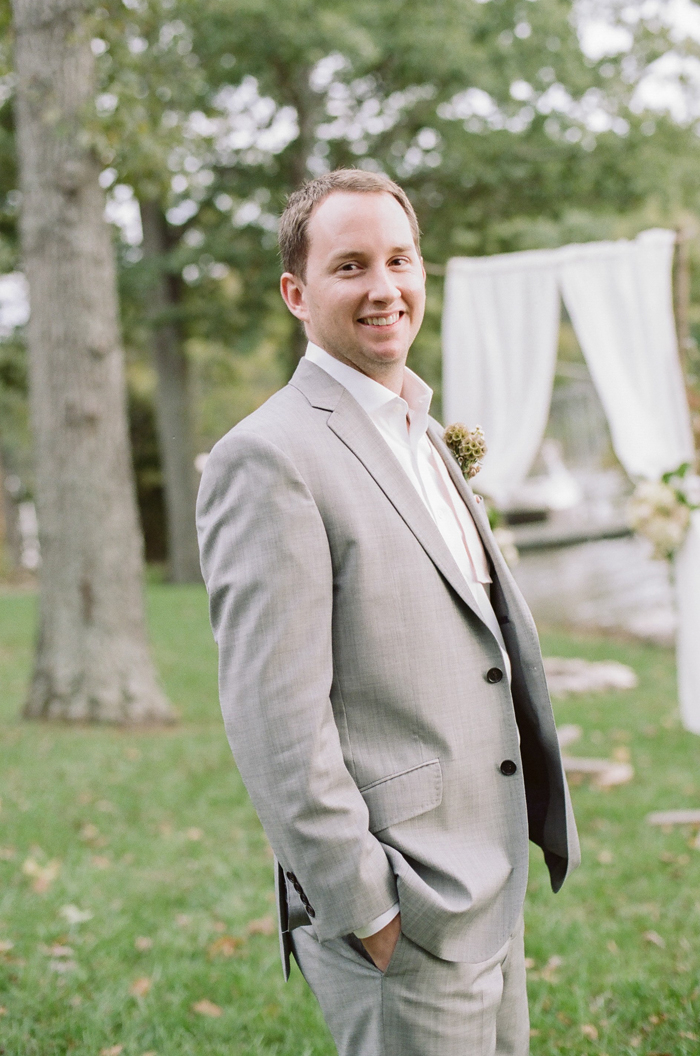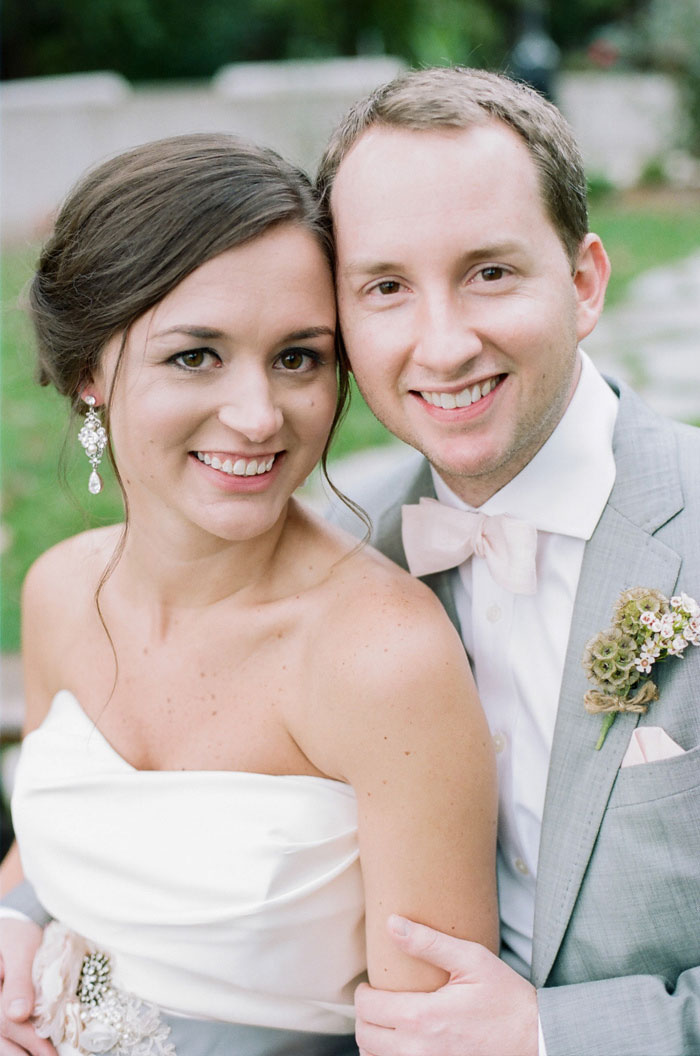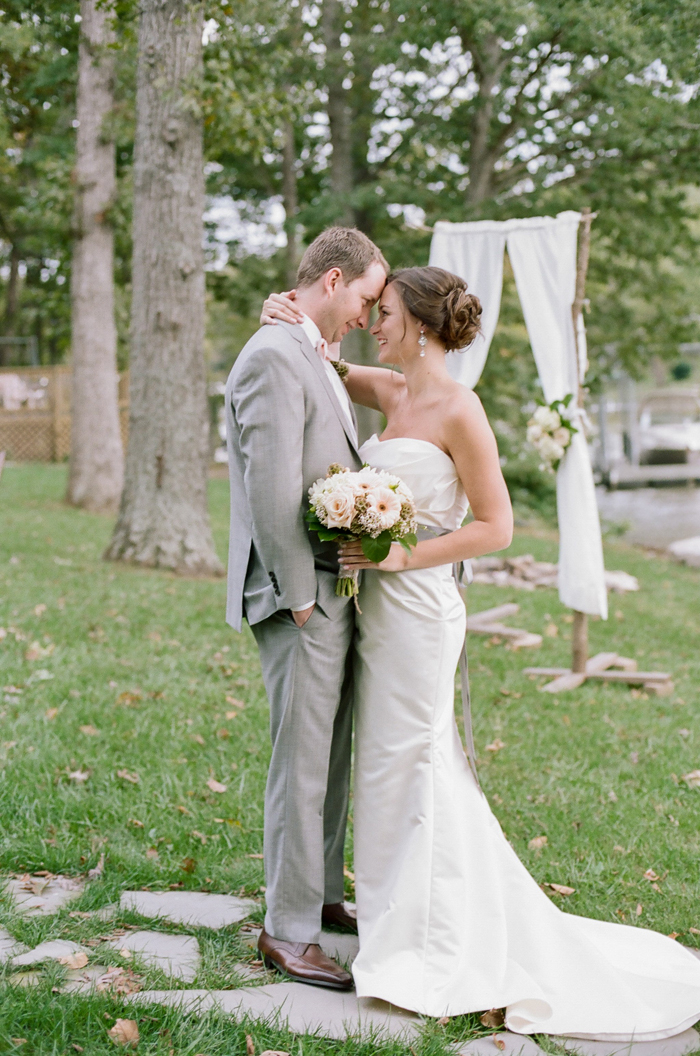 Was it difficult to pare down the guest list?
No, that's why we kept it to immediate family only – parents, siblings, and nieces and nephews. We know that if we extended beyond that to close friends and family we'd have to triple the size – and risk more feelings being hurt by not having other friends and family invited. When we said it was immediate family, everyone understood and accepted that.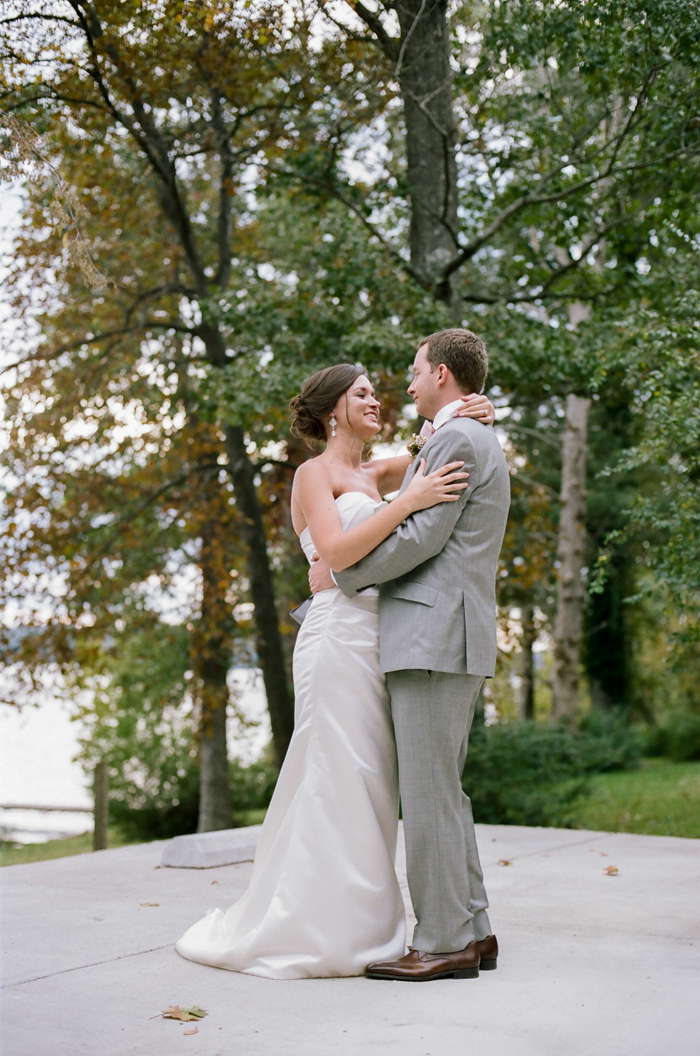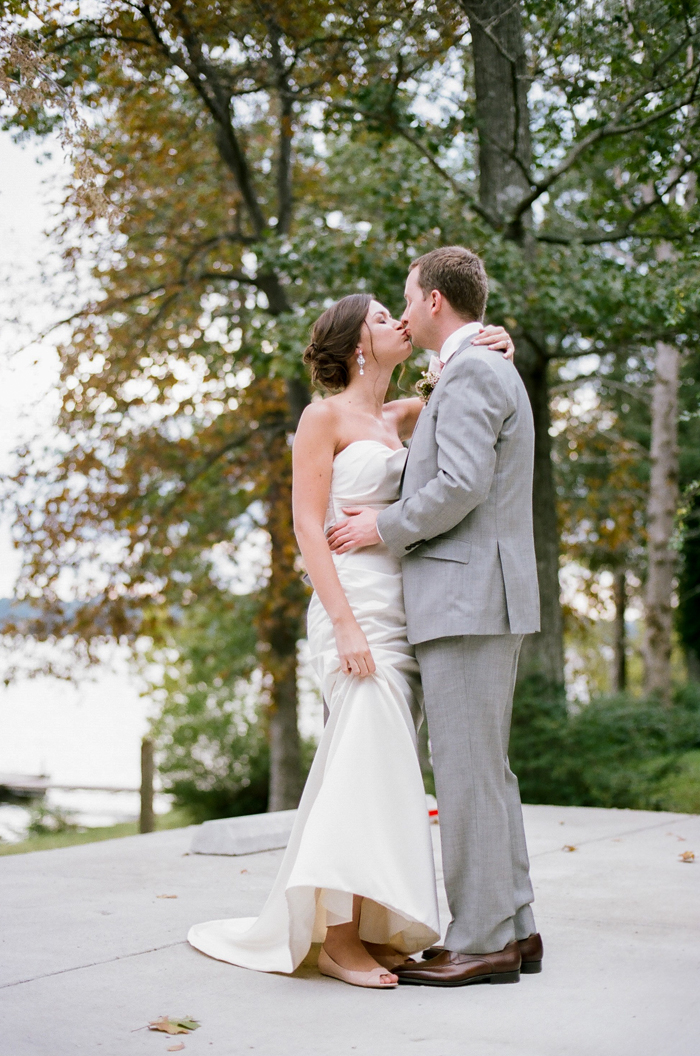 Did you have any 'issues' with the small guest list from friends and family? If so, how did you address them?
Not really – everyone understood, though we did feel bad sometimes telling people. We actually had a dinner party/reception with our families and a party with our friends at a later date, so we did get to celebrate with everyone even though they were not there for the actual ceremony.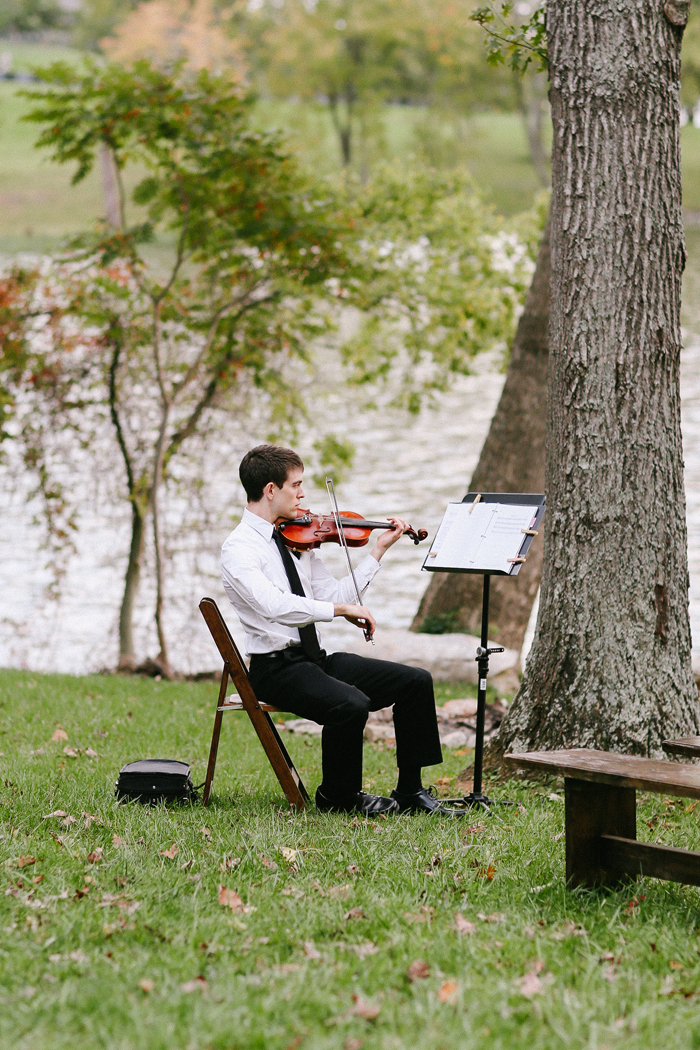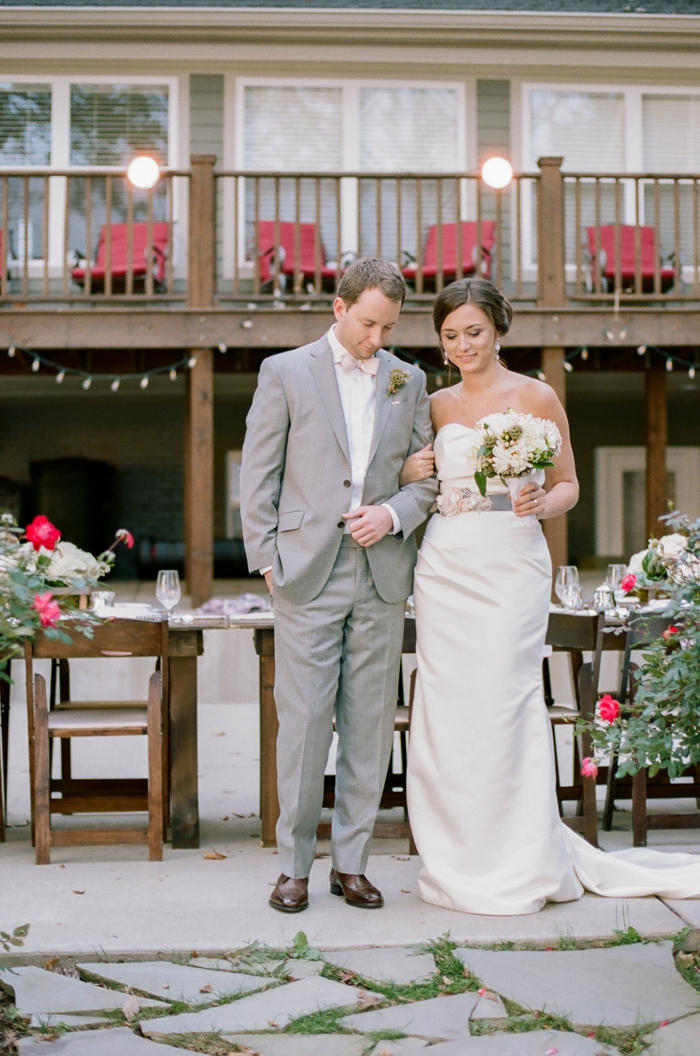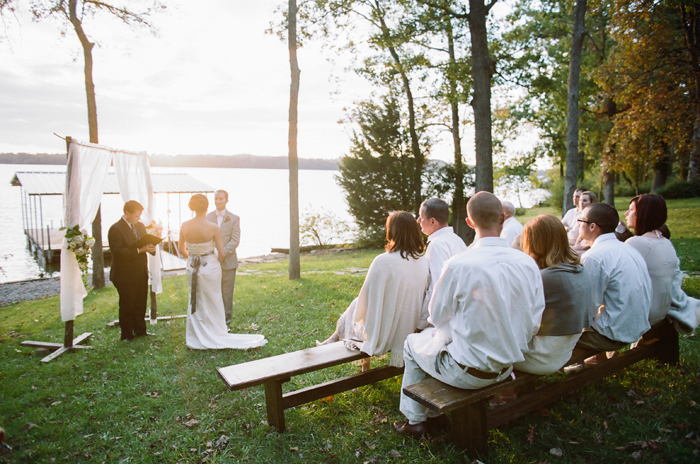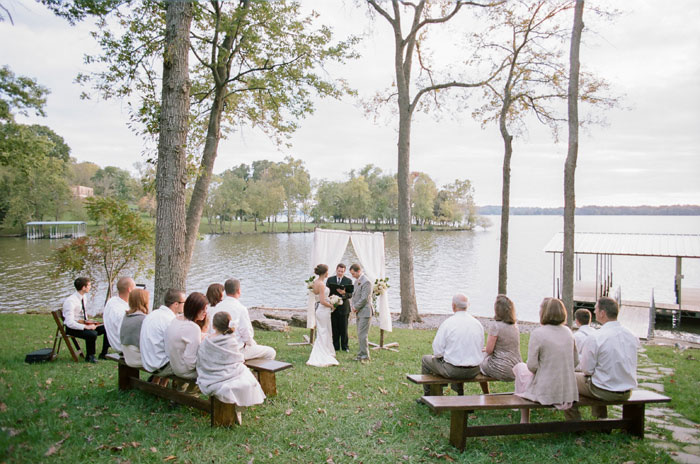 What were the highlights of the ceremony?
Sharing our own vows with each other for the first time during the ceremony. Writing our own vows was certainly a challenge, but it made the day so much more intimate and special. It's also something we will cherish forever.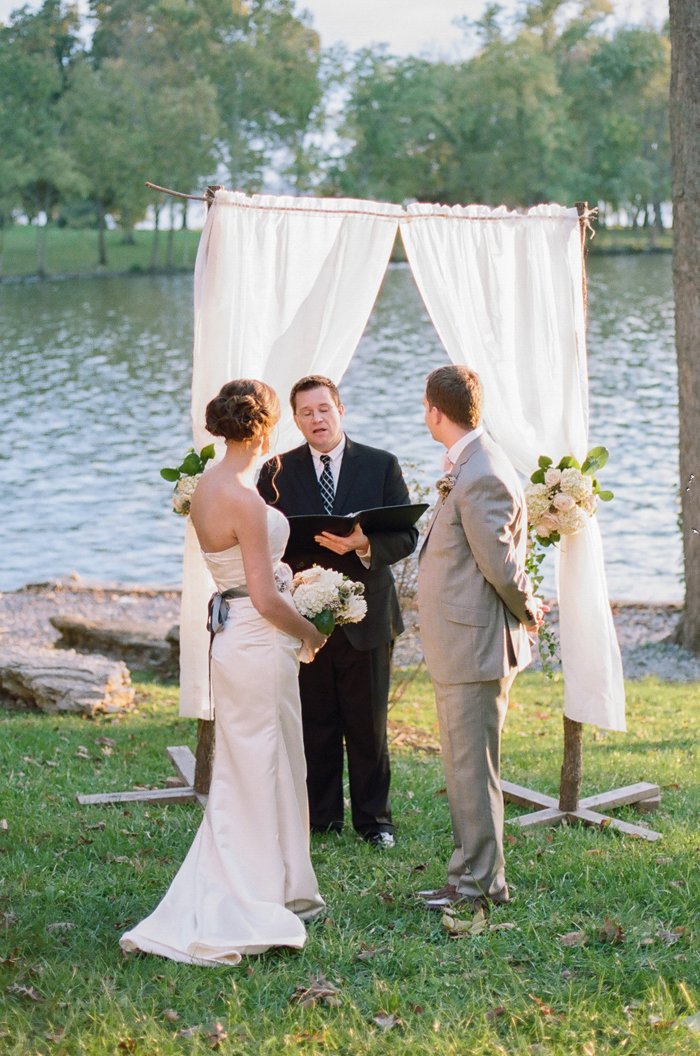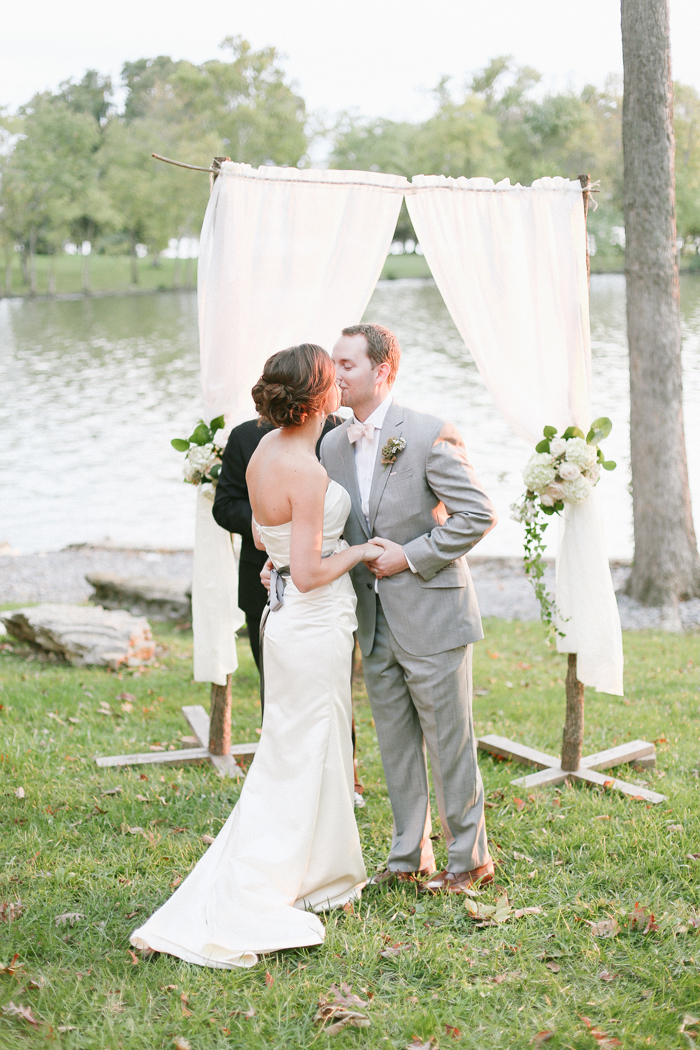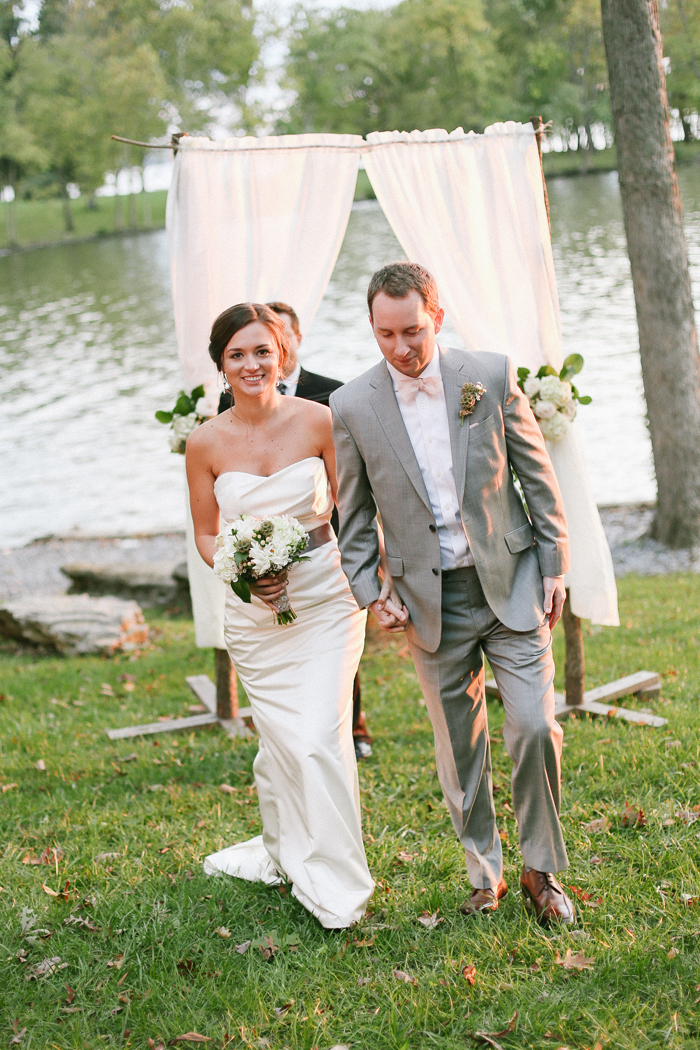 What were the highlights of the reception?
Our nieces and nephews dancing! They were so cute and fun. They are seriously great dancers!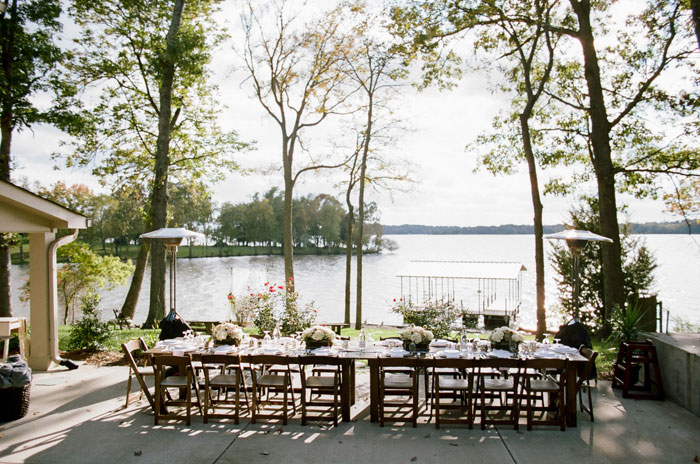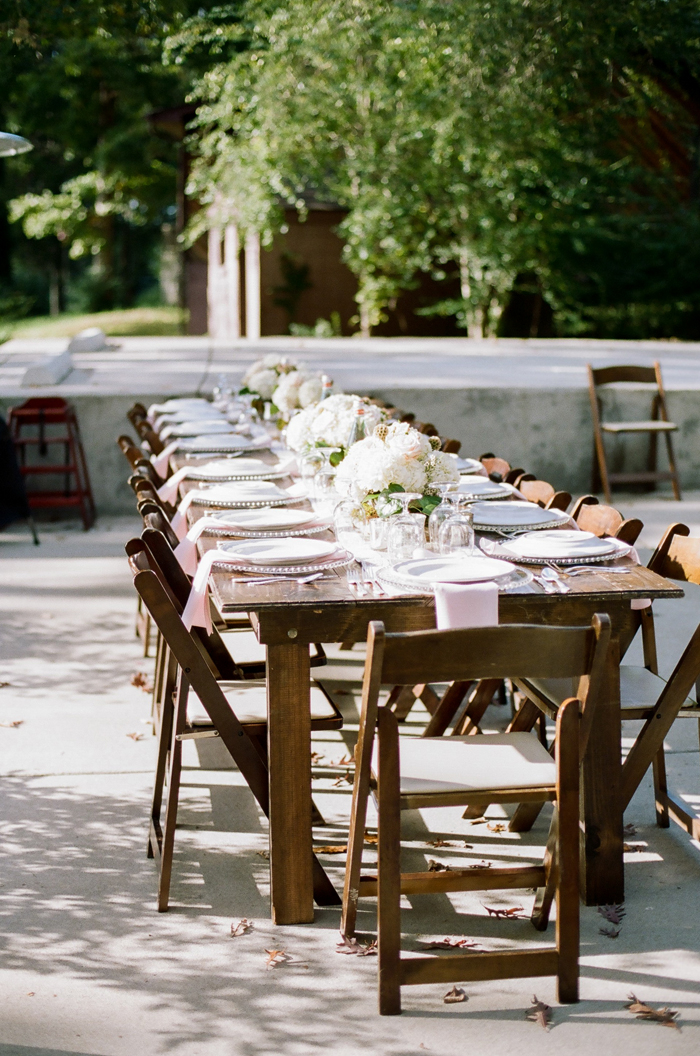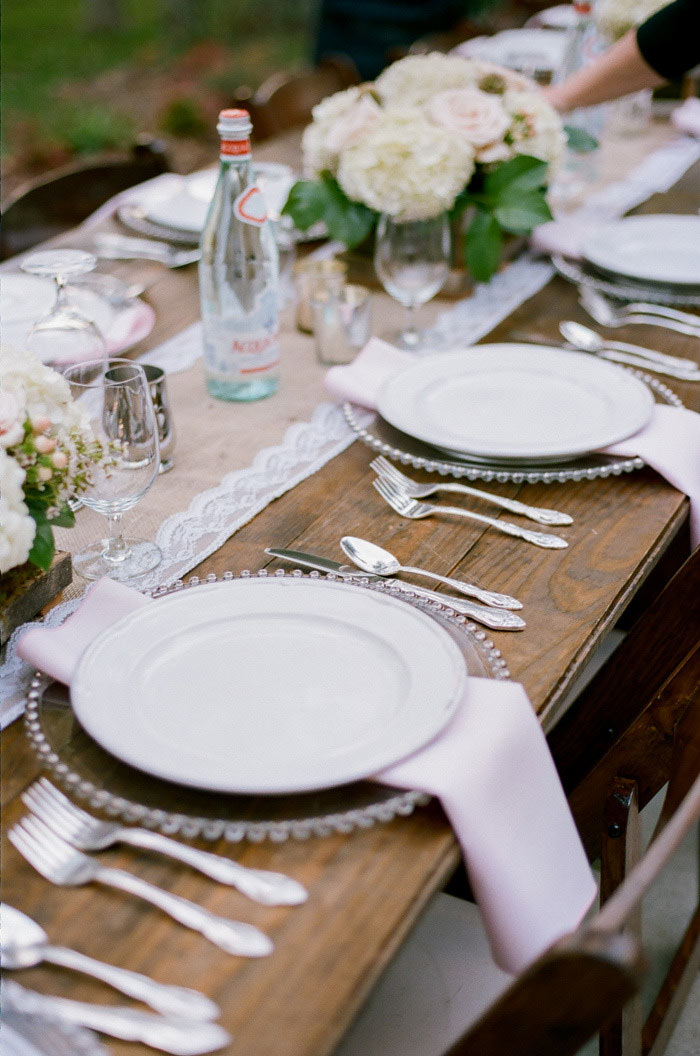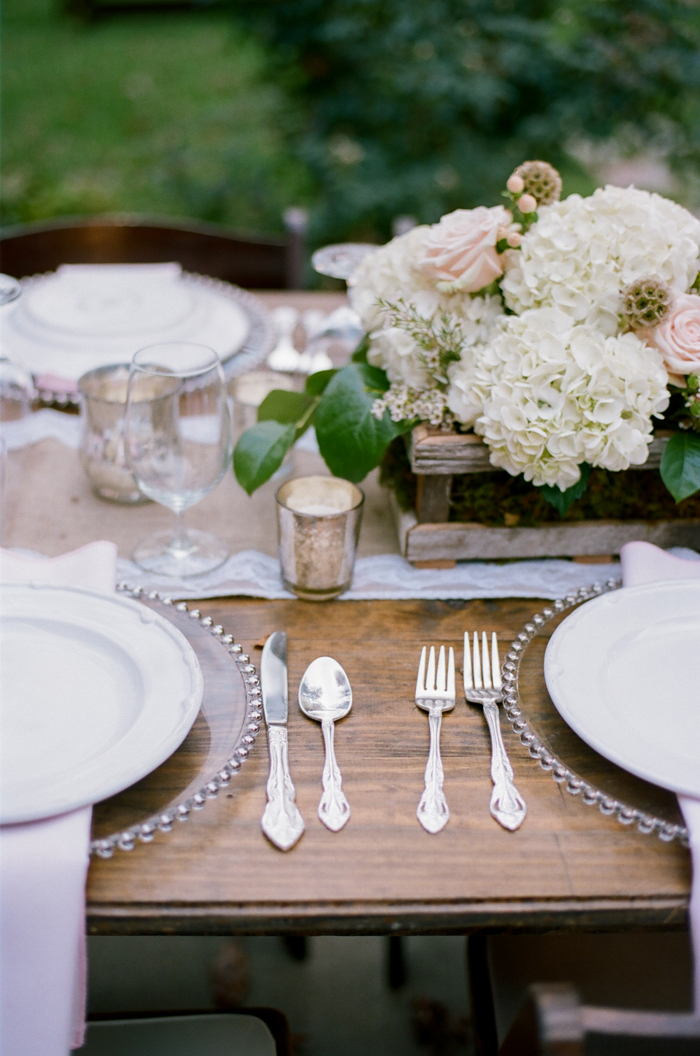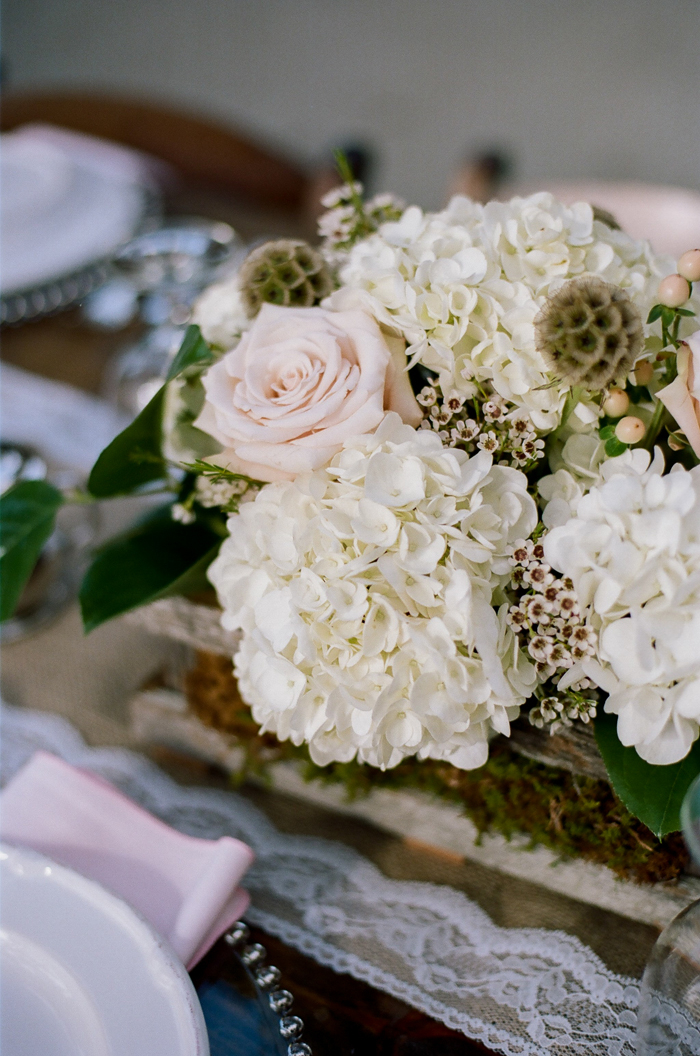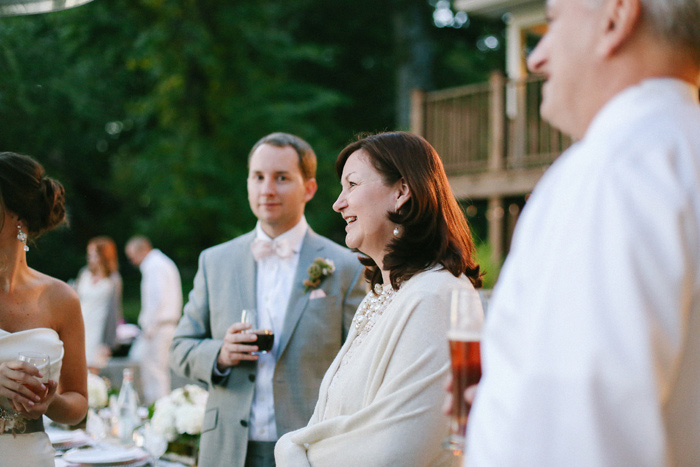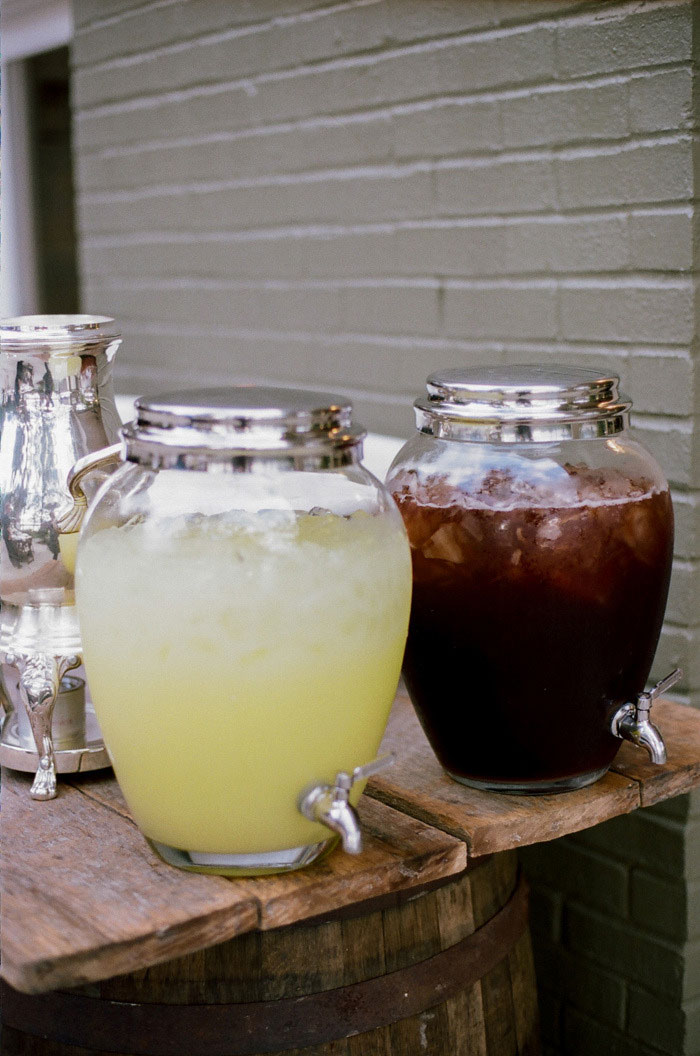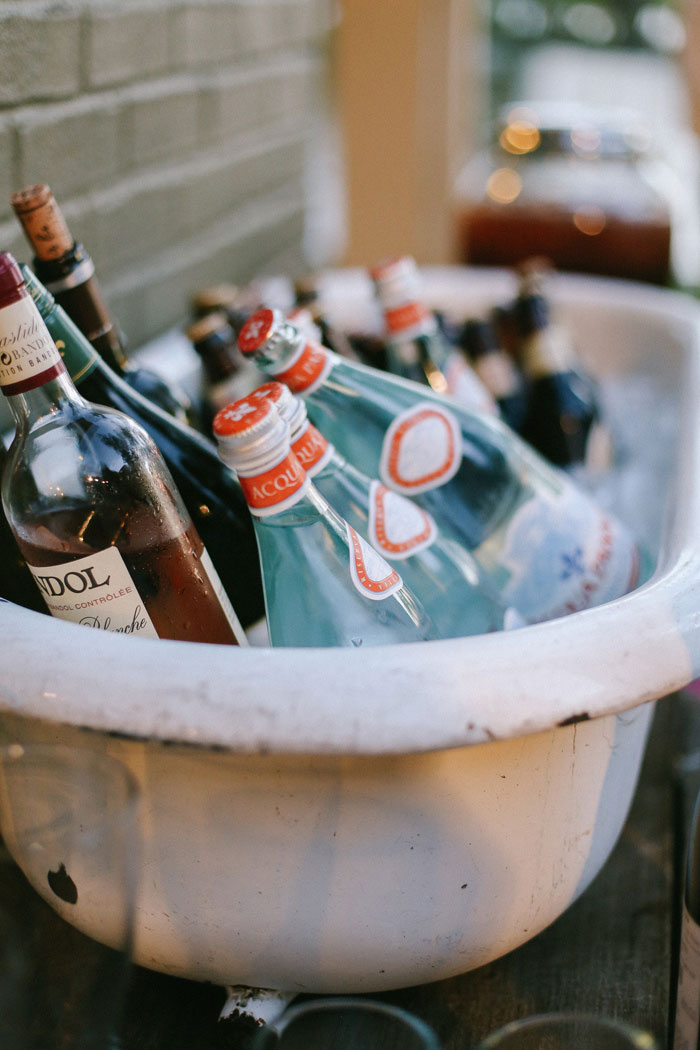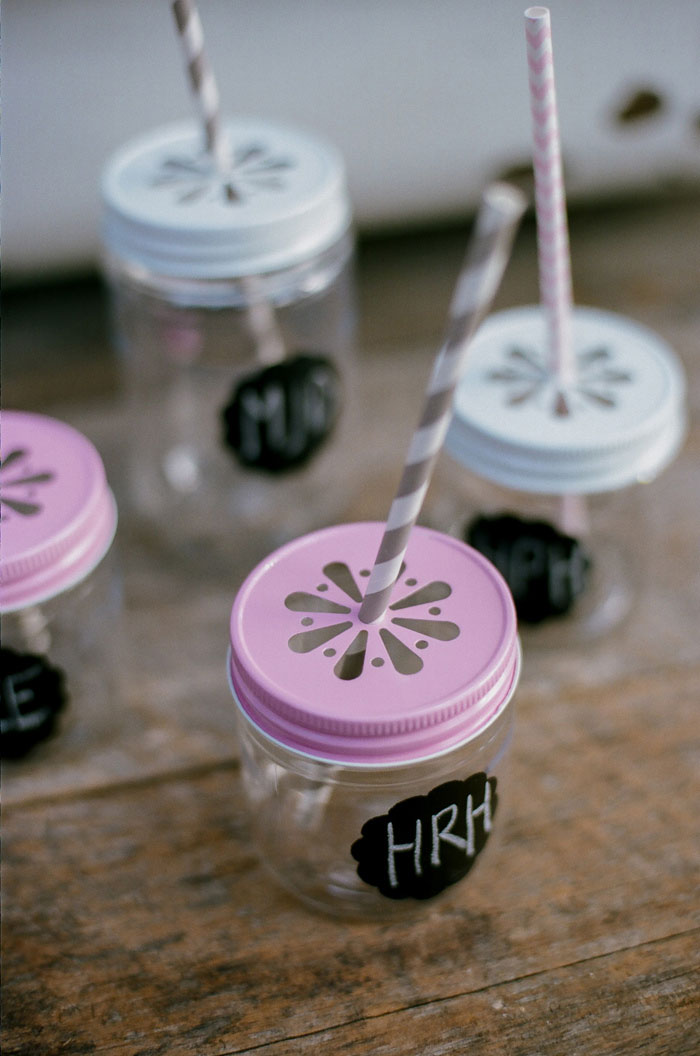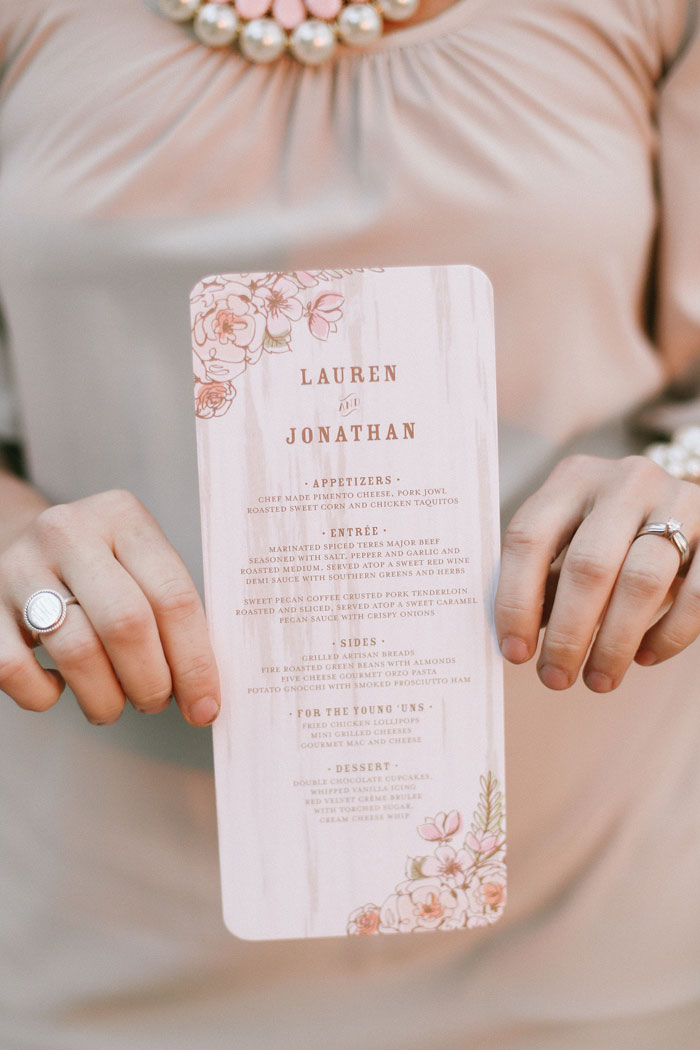 What was the best thing about having an intimate wedding?
Getting able to spend time with both sides of our family together. In a traditional setting, there's not really the opportunity for your parents to spend a lot of time with your new in-laws because everyone's busy mingling with their own families. In this setting, everyone was able to truly enjoy each other's company and get to know one another – which is important to us because our families live in different states.
Also, I think not being stressed out about accommodating a large number of guests. When it's just family, you can be flexible and adjust on the fly, and nothing is an issue. For example, on the afternoon of our wedding, we decided we wanted to have the ceremony about 15-20 minutes earlier than scheduled to catch the optimal sunset time and we were able to make the change no problem!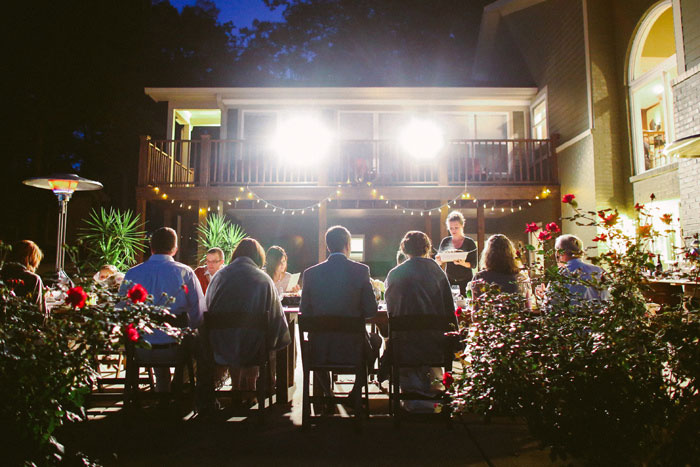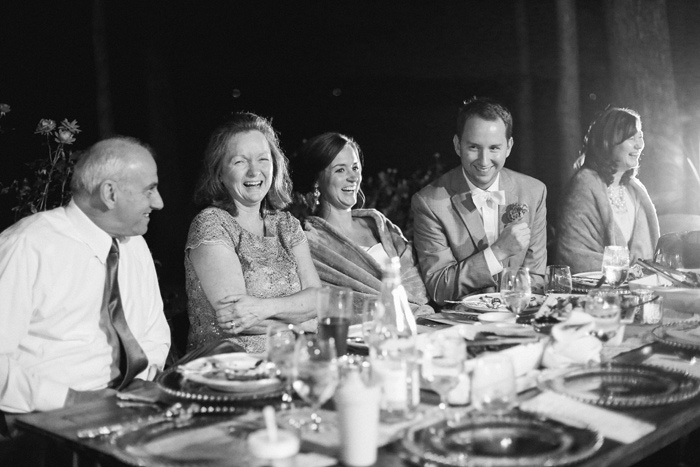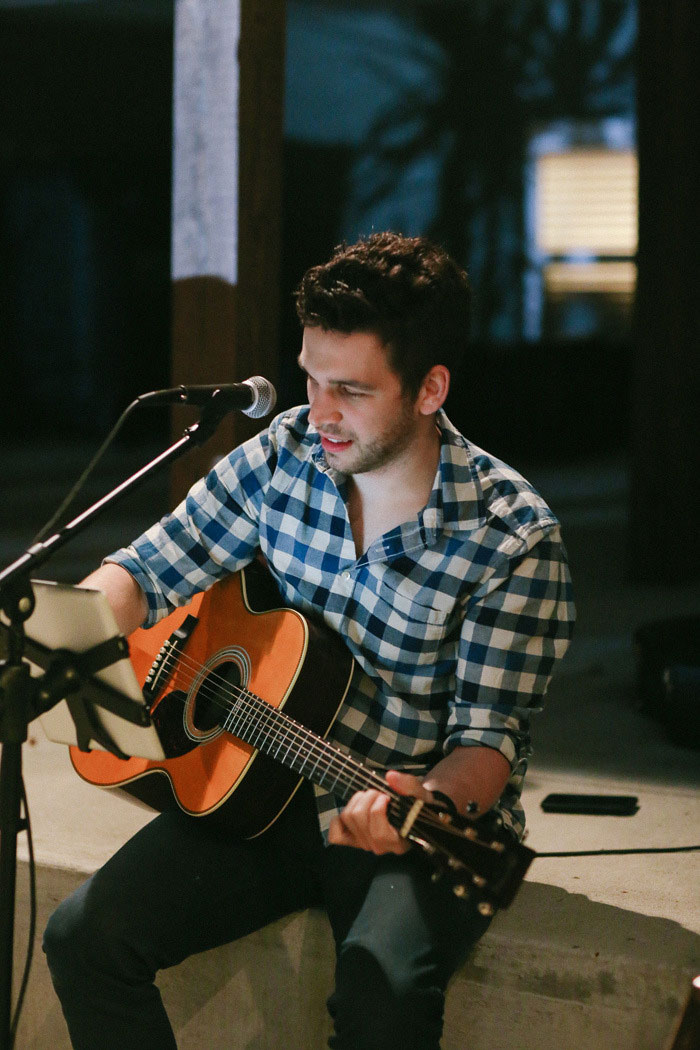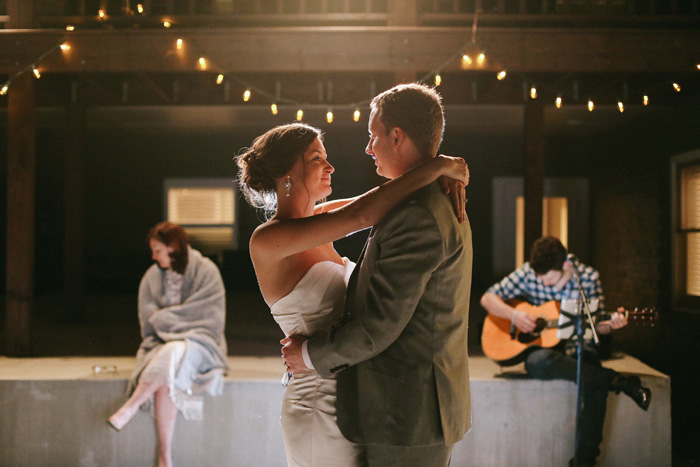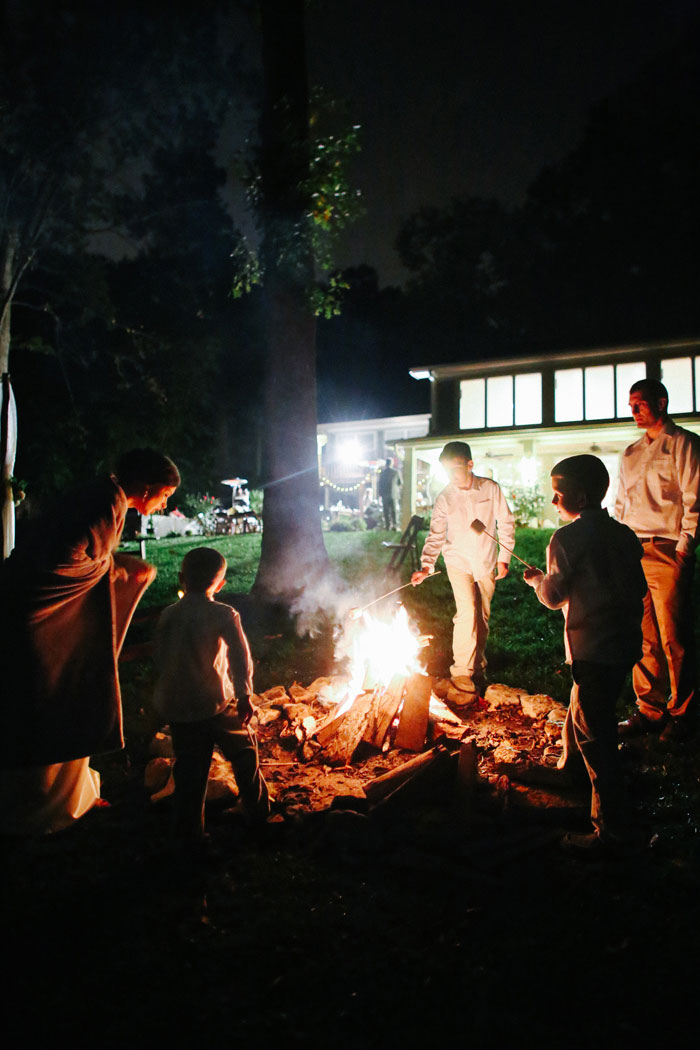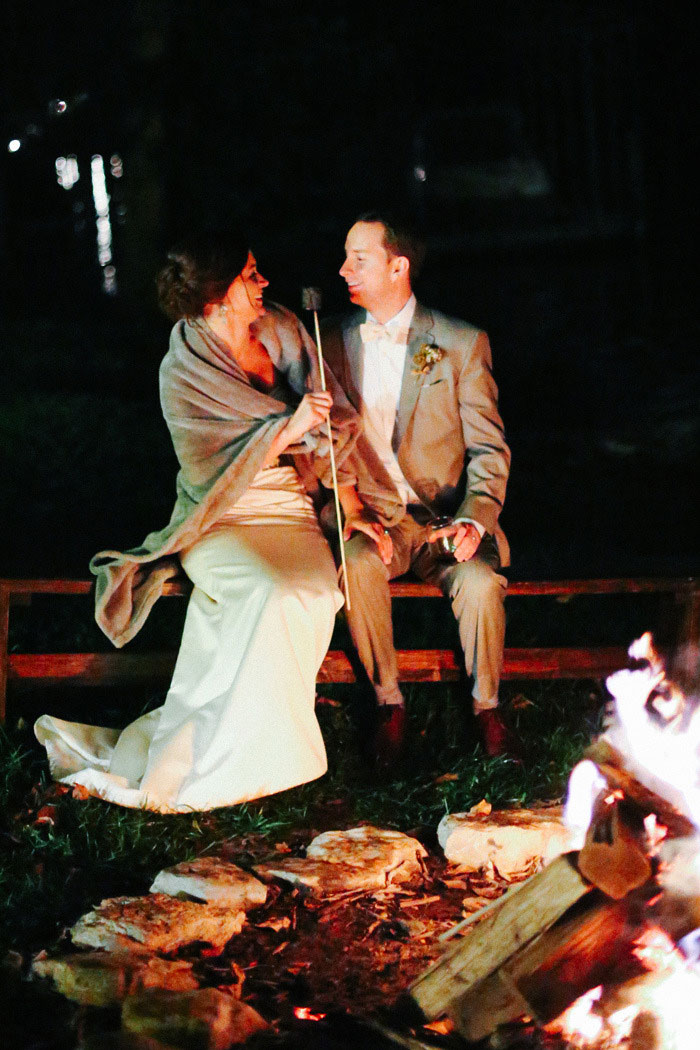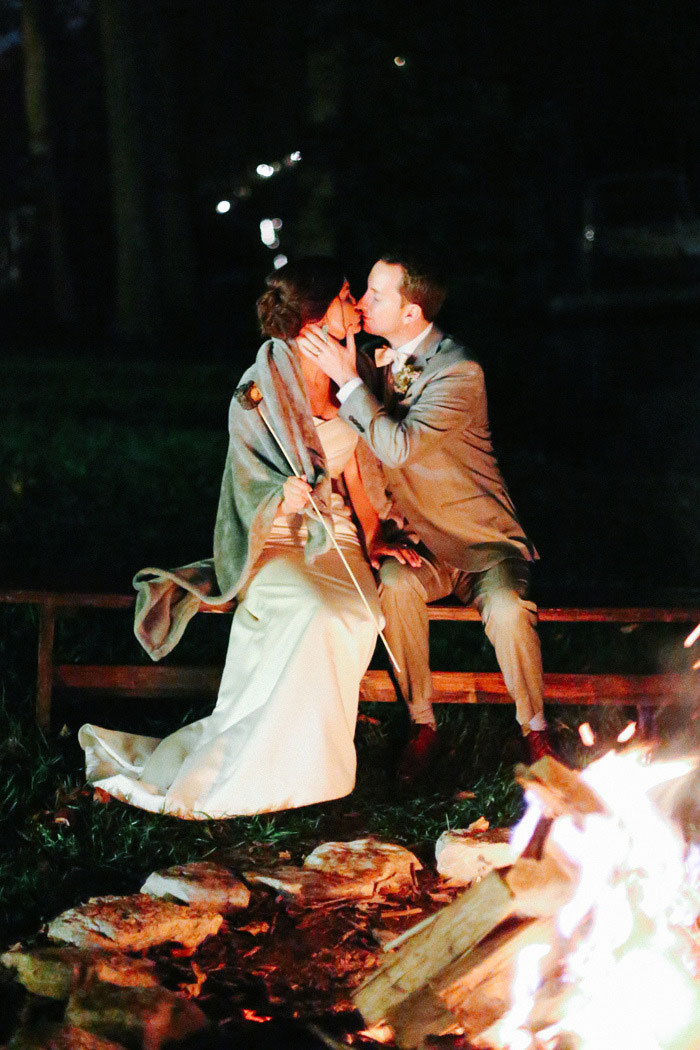 What advice do you have for couples who are considering an intimate wedding?
Don't worry about what everyone else will think. At the end of the day, it's your day, and you should celebrate the way in which you feel most comfortable. Get a great photographer (or videographer) so you can share those great moments with everyone else after the wedding. Also, having a reception/party for others was a great way to keep the intimate setting but still be able to involve and celebrate with others.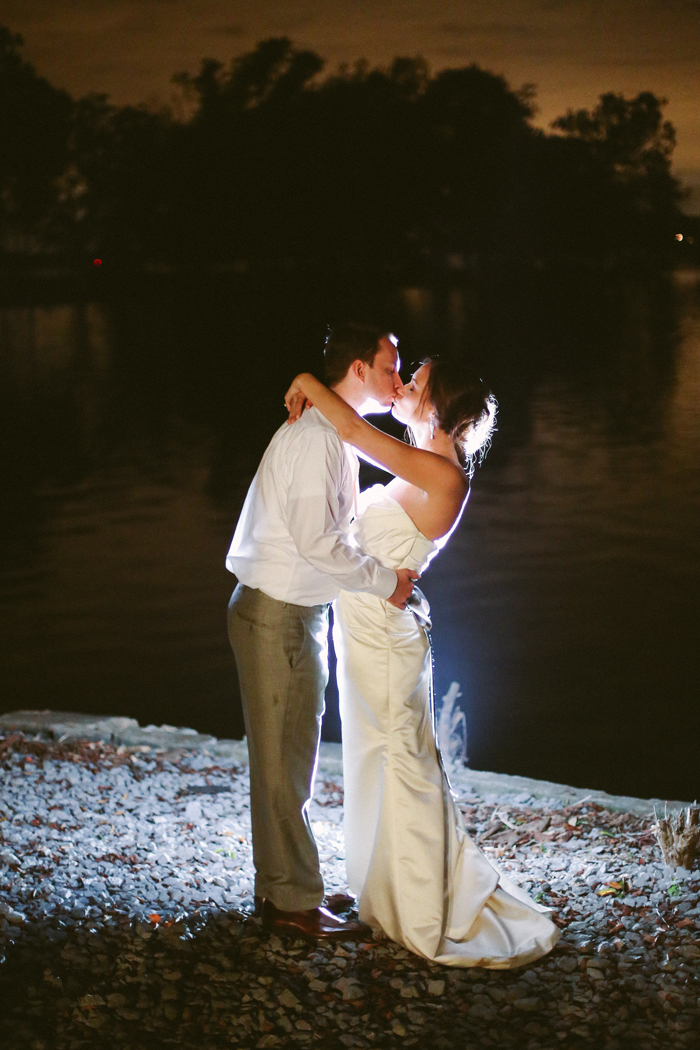 Vendors:
Photographer: Jenna Henderson
Venue: Private home, Old Hickory Lake, Nashville, TN
Catering: Chef & I
Florist: Belles Fleurs 
Rentals: Southern Events 
Hair & Makeup: Rachel Cothron
Minister: Brandon Rich
Ceremony Musician: Chris Marks
Reception Musician: Brandon Stiles
Dress: Winnie Couture
Suit: Ted Baker
Sash: Etsy