Wanting to make their day special and truly unforgettable, Lindsay and Brent opted for a destination wedding and small guest list of 17 of their closest family and friends. By keeping things small, the couple was able to spend more per guest and splurge on their favorite things including craft beer, peonies, macarons, and an amazing farm to table dinner. In the words of the bride, it was like having the dinner party of their dreams! Thankfully for the bride and groom (and for us!), Megan Clouse was on hand to capturing all the breathtaking details.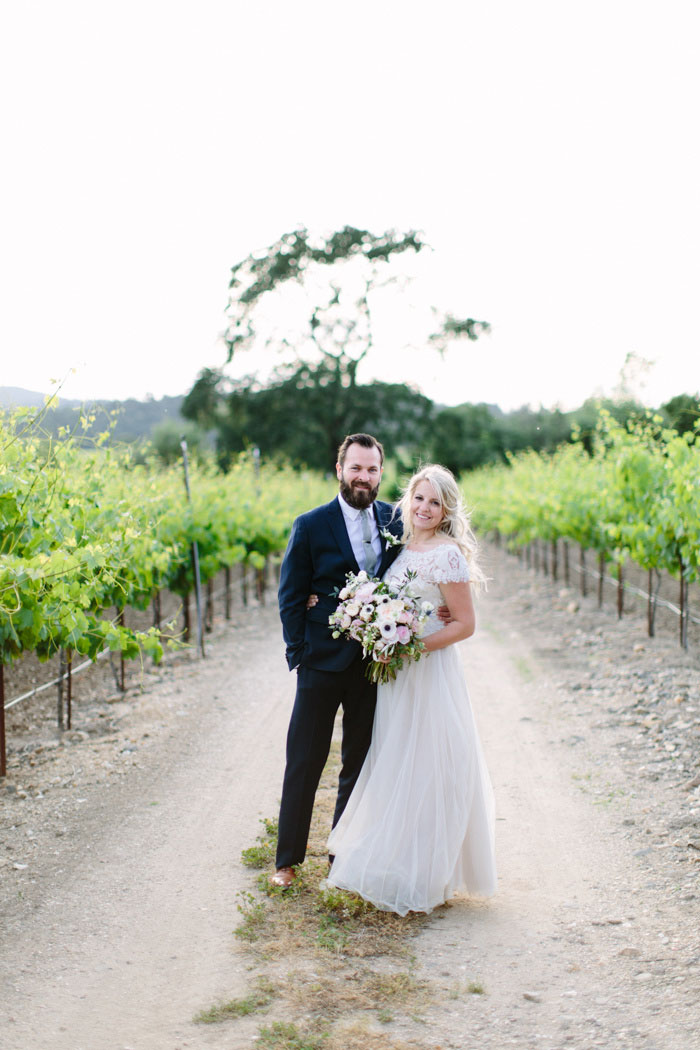 Lindsay, 25 & Brent, 32
Location: Glen Ellen/Sonoma, California 
Wedding Date: May 19th, 2016
Number of Guests: 20 including groom, bride, and son
Wedding Cost: $18,000 – $20,000
Wedding Ceremony Location: Beltane Ranch, Glen Ellen, California
Wedding Reception Location: Beltane Ranch, Glen Ellen, California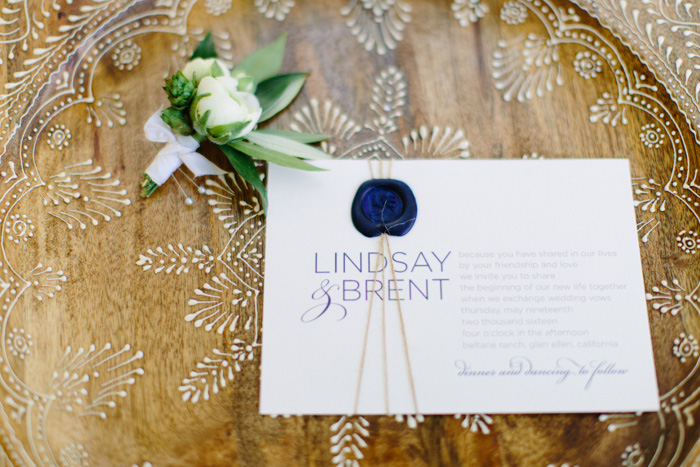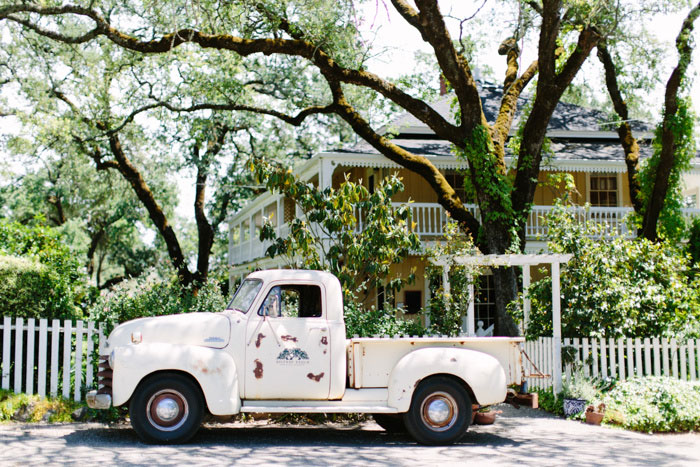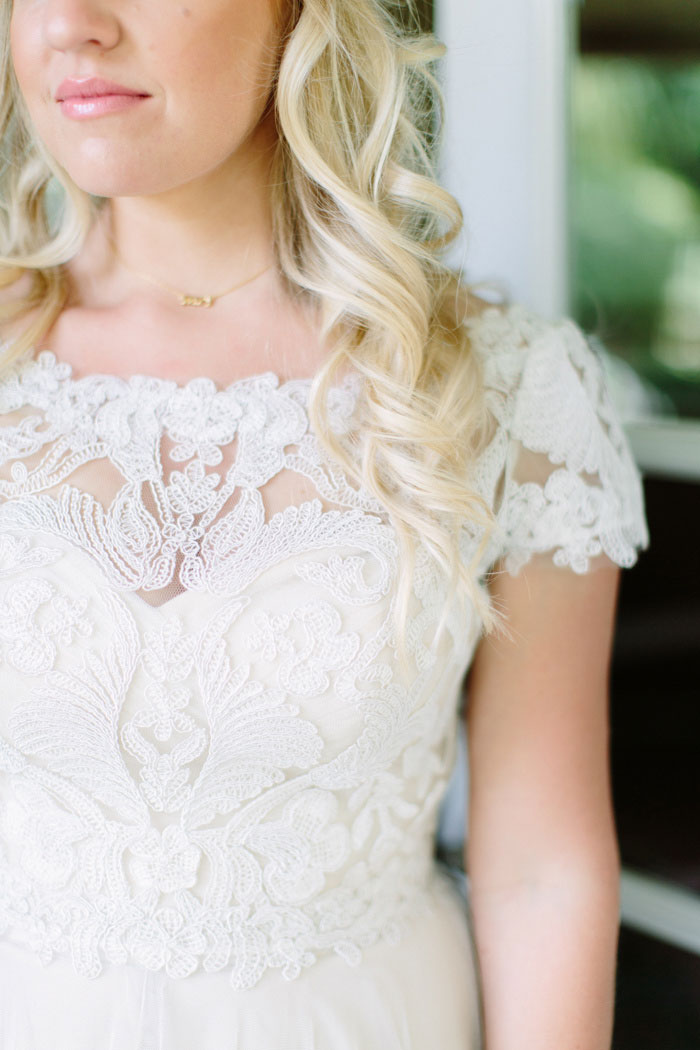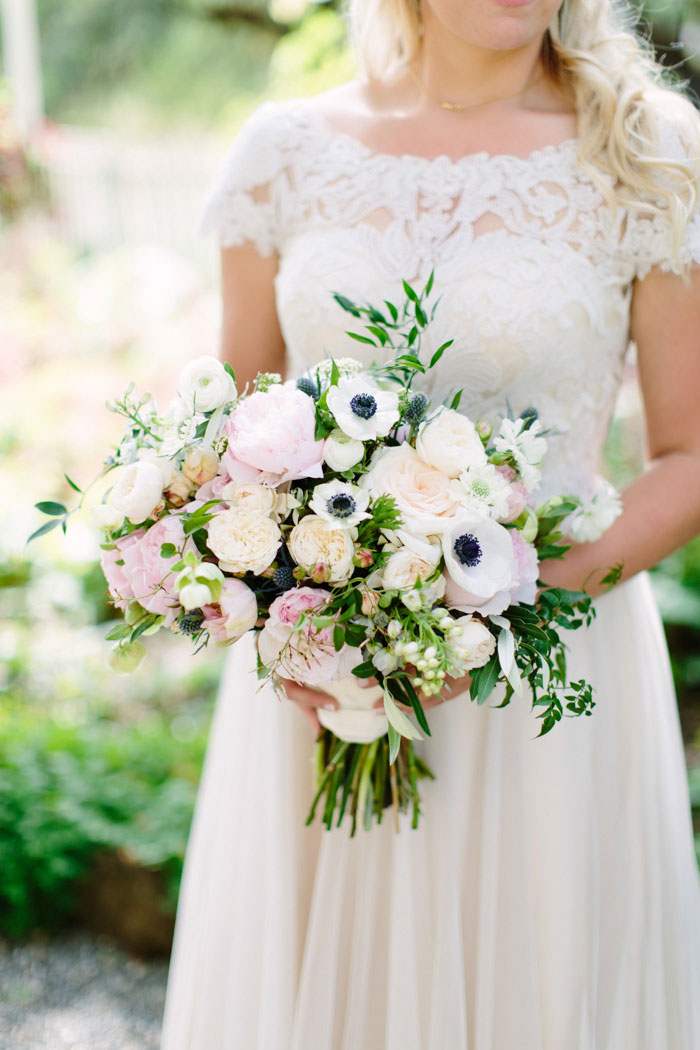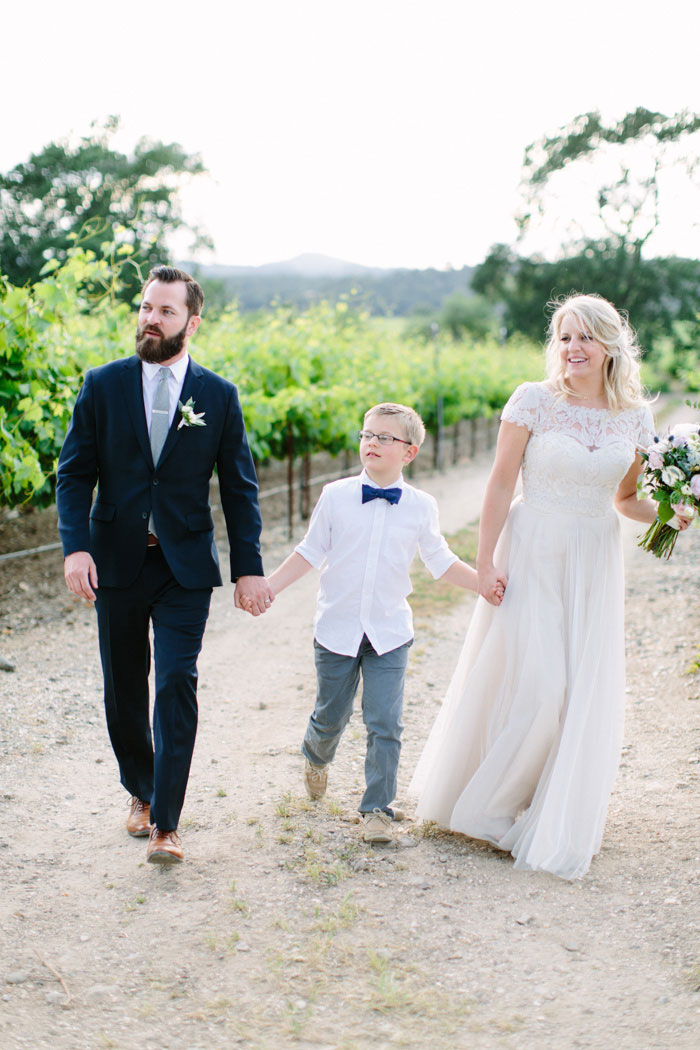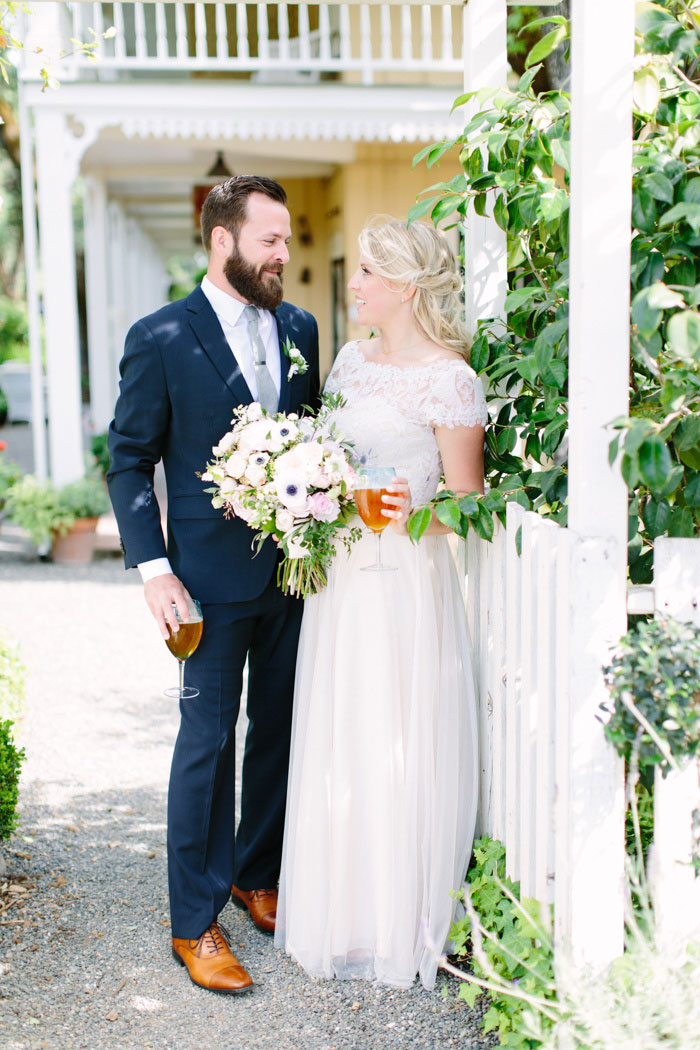 Why did you have an intimate wedding? 
Neither of us like to be the center of attention, so we didn't want to invite everyone we have ever met to our wedding. We both agreed from the start that we wanted something small. We figured we would be able to spend more per guest with a small wedding, and that way we wouldn't have to miss out on anything, making our day really special and unforgettable.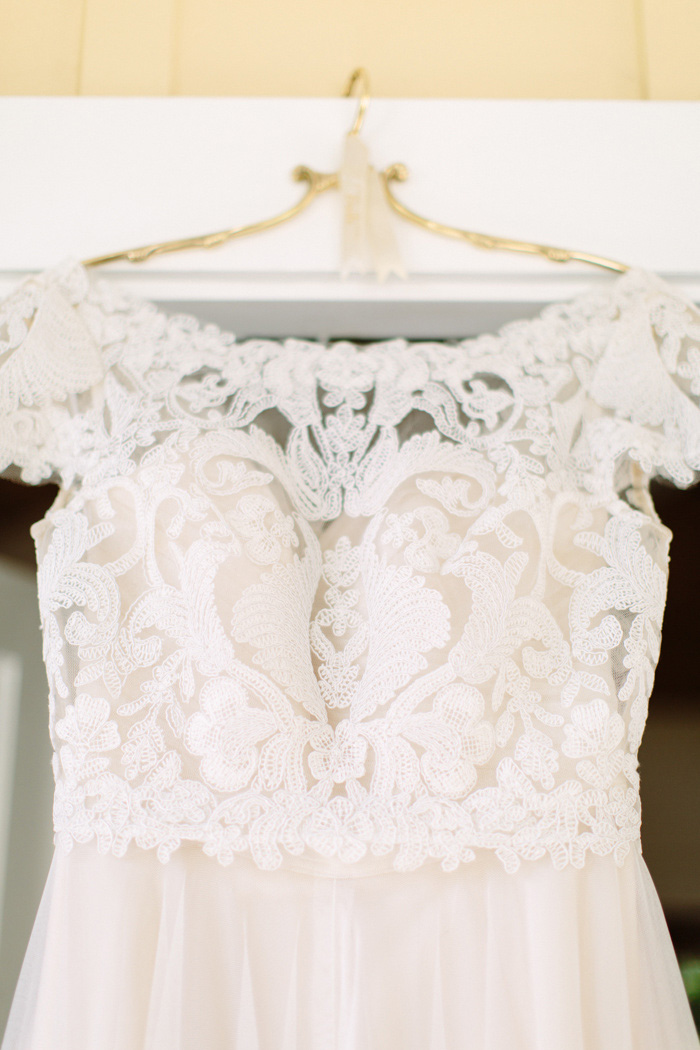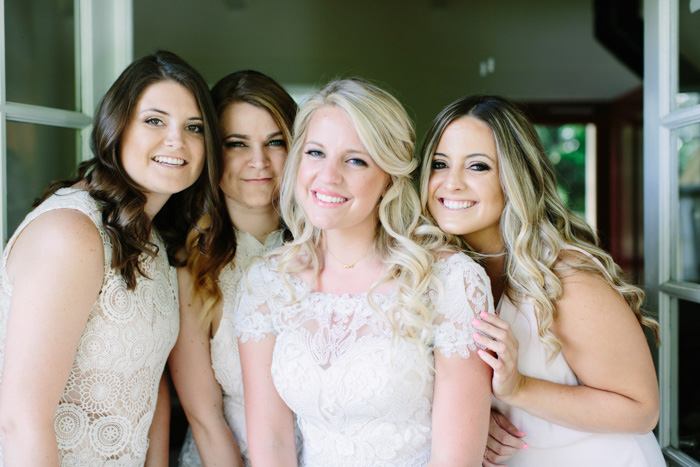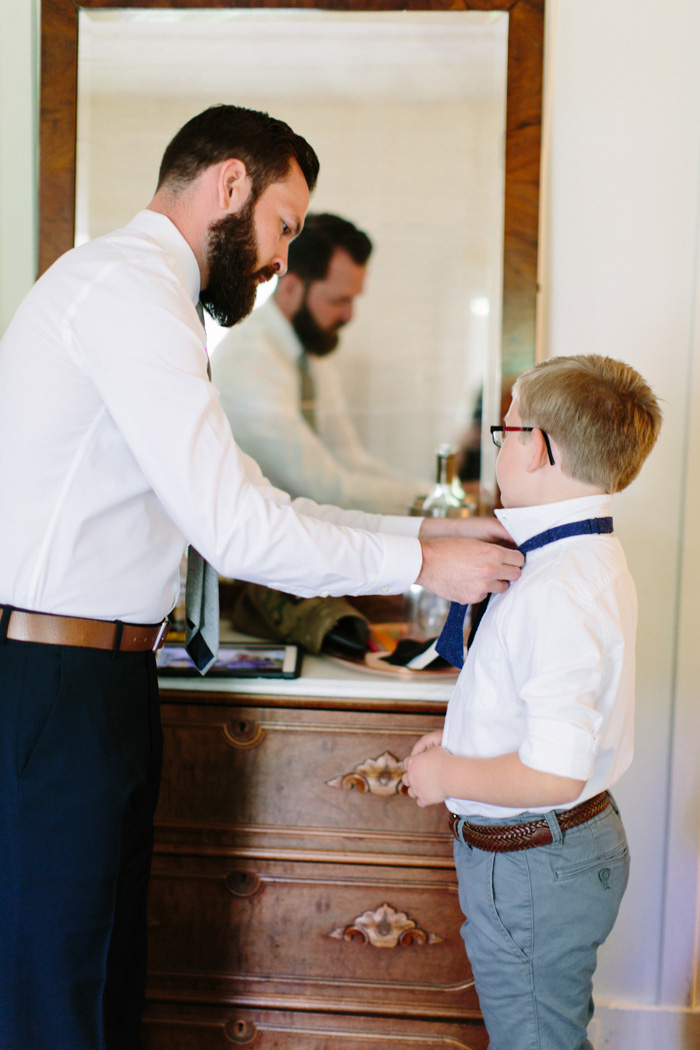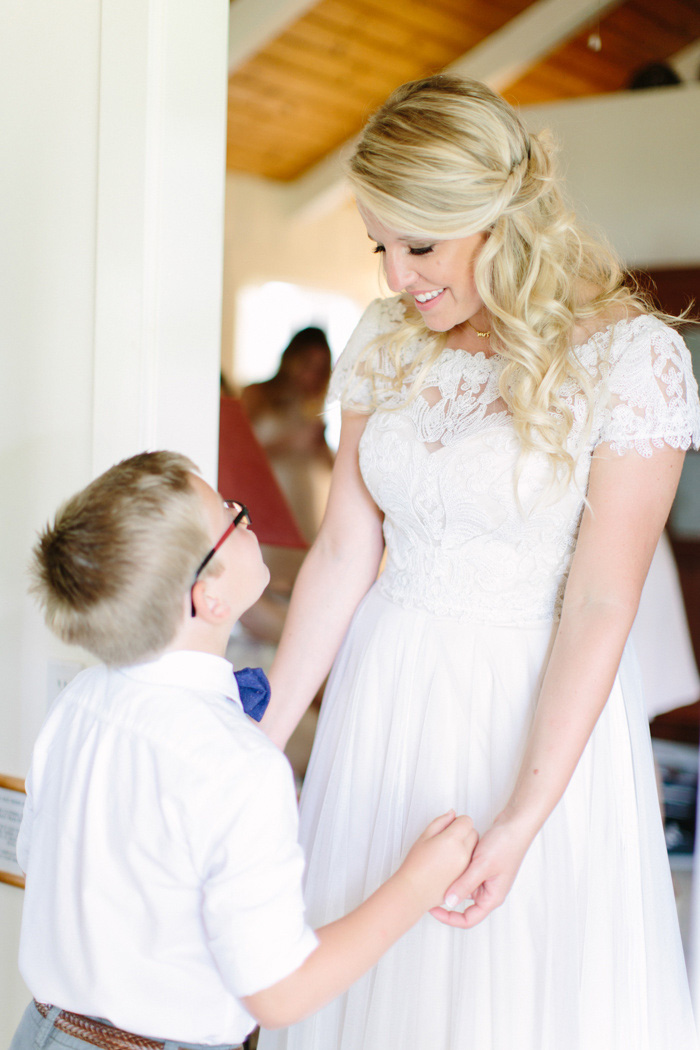 What are some of the challenges that you faced planning an intimate wedding? 
Well it wasn't only an intimate wedding, but also a destination so we actually didn't get to see the location, or how anything would work until the day of the wedding which was stressful. We were lucky to have a great team of people, from our wedding planners, to our photographer, and the staff at the ranch. Everyone really helped us a lot, and at the end of the day our wedding and the tiny details were all a surprise for us. There was worry about mingling and dancing, since we really didn't know what to expect with only a group of 20. To save us some money, Brent created our own dinner and dancing playlist on an old iPod – it was perfect and we actually had a good handful of guests on the dance floor.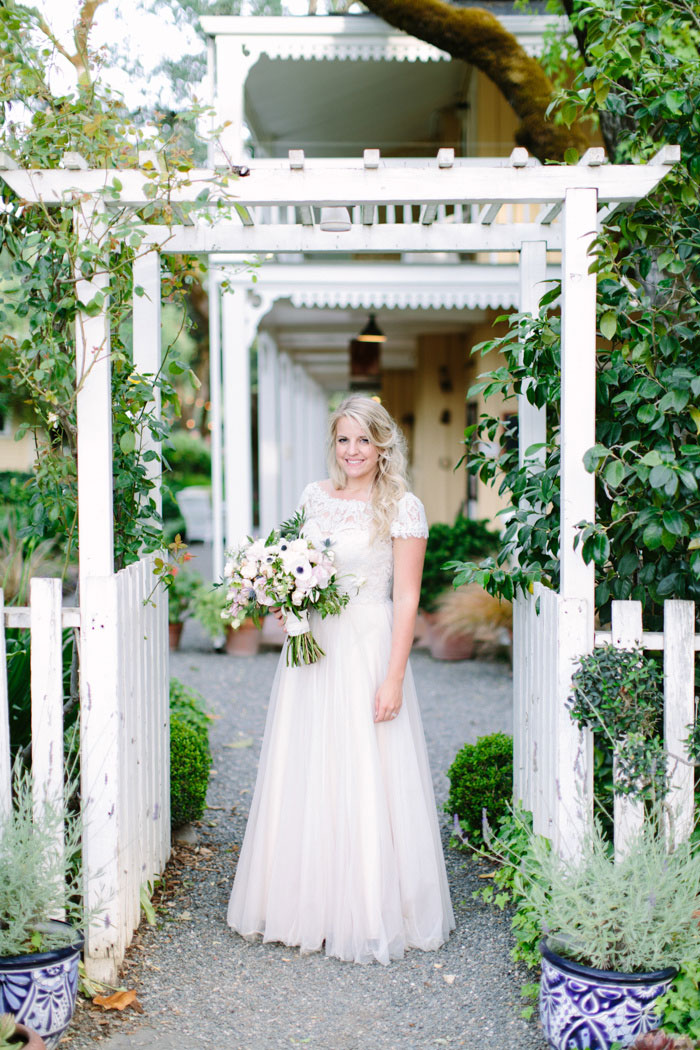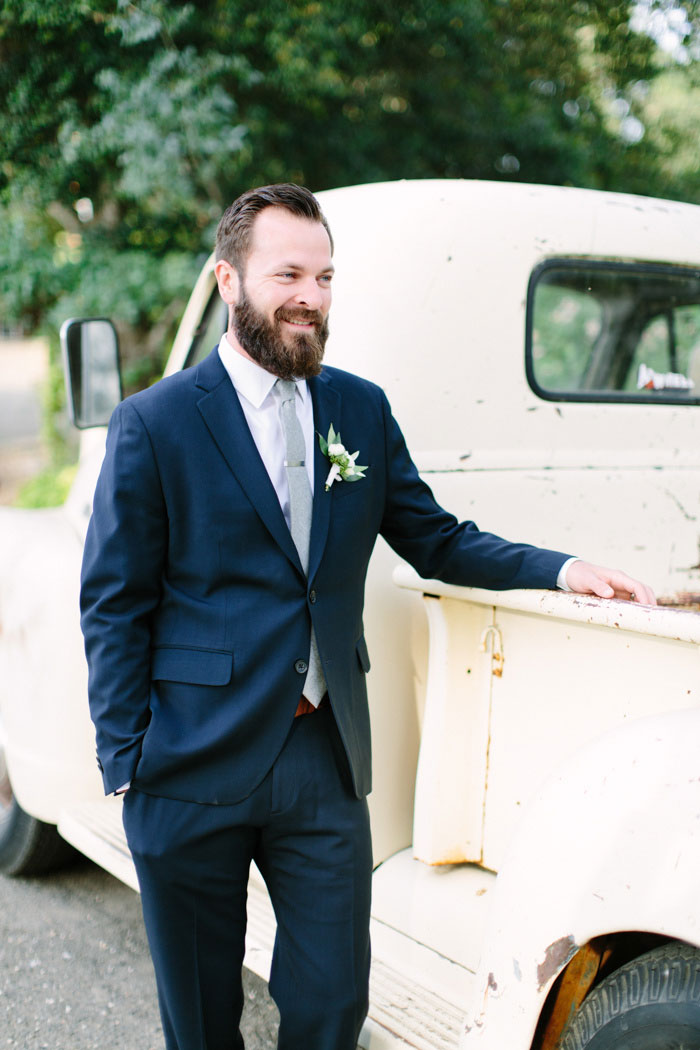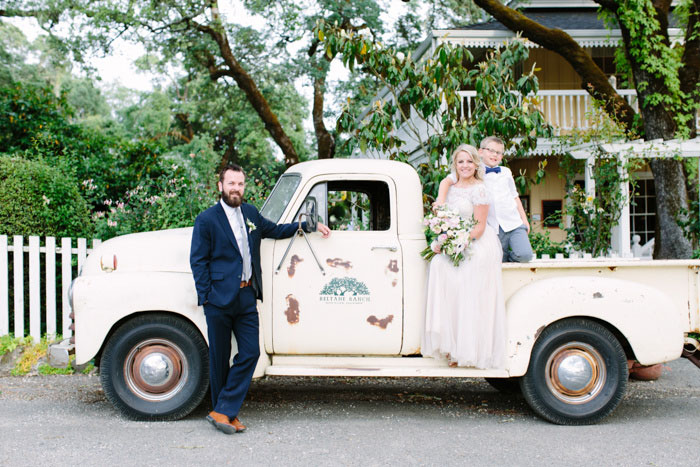 Was it difficult to pare down the guest list? 
It wasn't too difficult since both Brent and I only wanted our closest friends and family to be with us. Also, with the wedding being on the other side of the country we didn't have to worry about hurting feelings since a lot of people let us know they wouldn't be able to make the trip beforehand.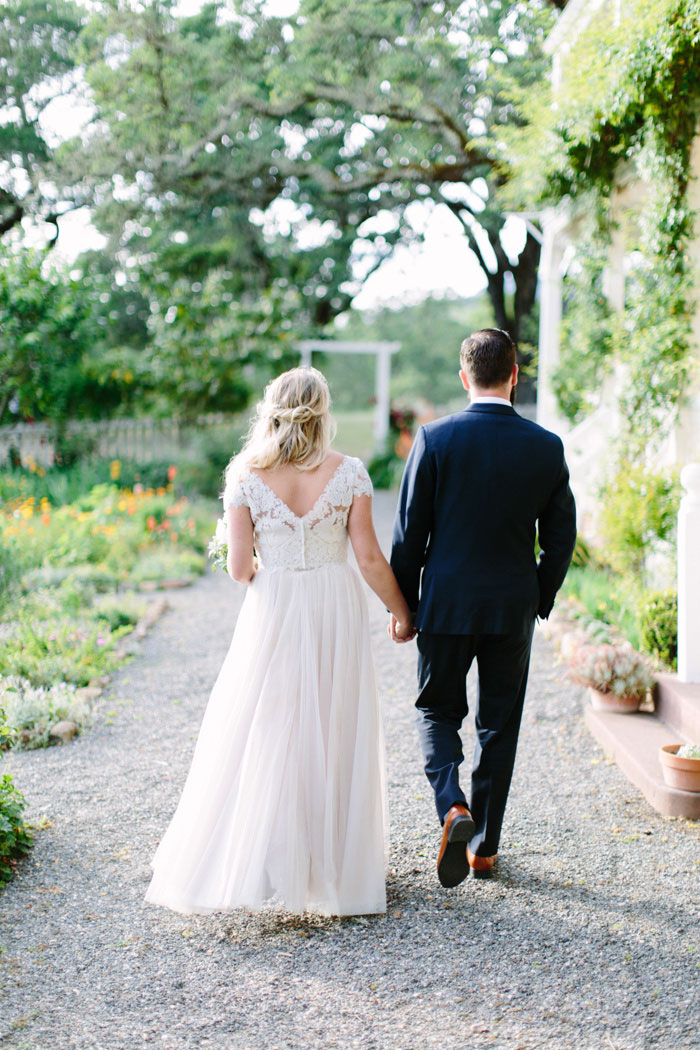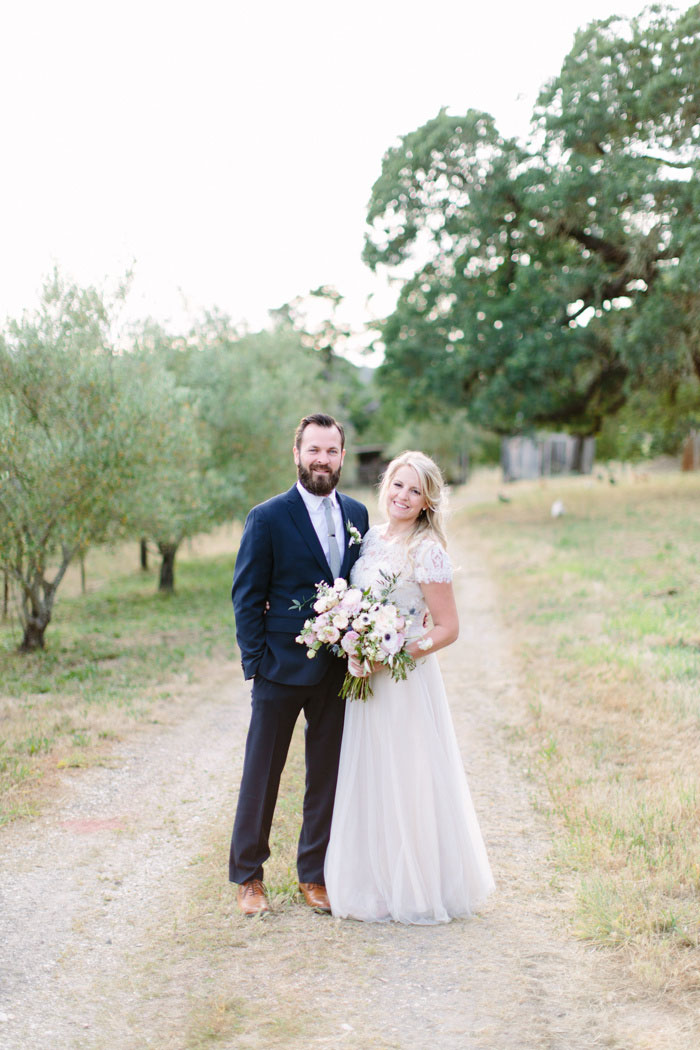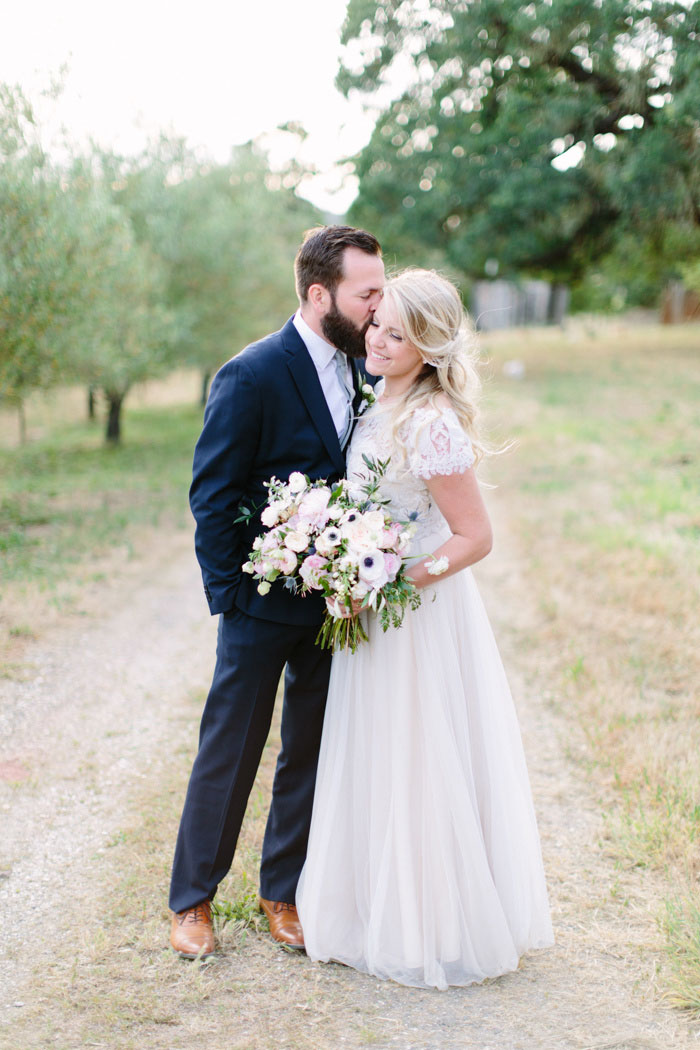 Did you have any 'issues' with the small guest list from friends and family? If so, how did you address them? 
We didn't run into any issues other than getting RSVP's – it's shocking how difficult it was to just get guests to respond yes or no. With such a small list, a lot of people assumed we knew the answer – so that was a challenge. We also spent a few hours deciding where everyone would sit at one long table; that was a lot more difficult than I had expected, but in the end we had a good mix of family and friends!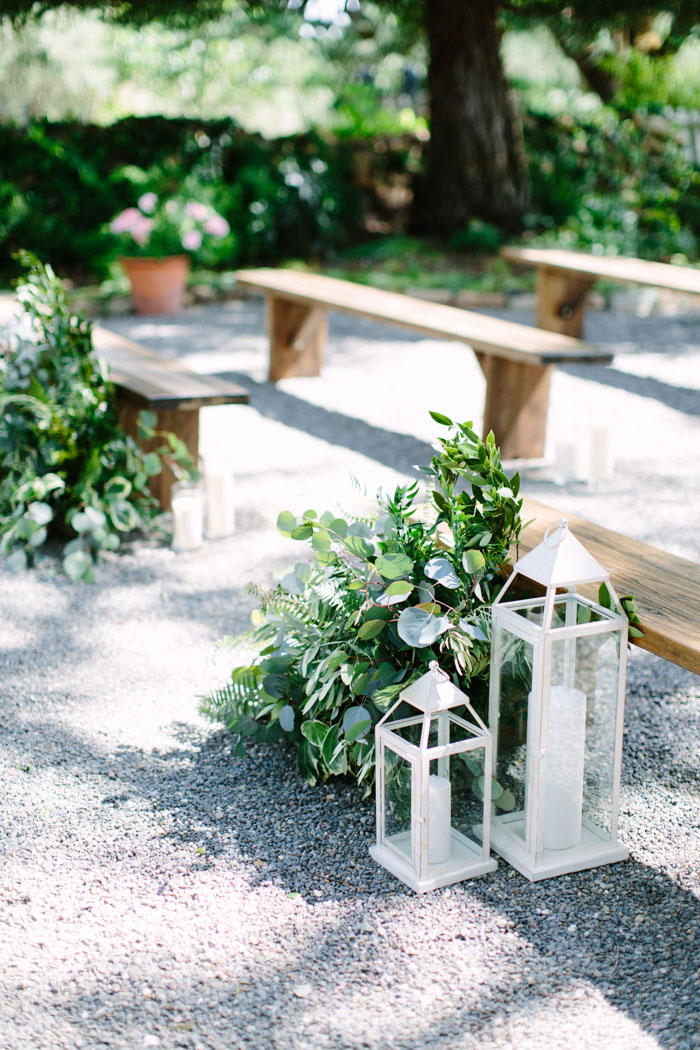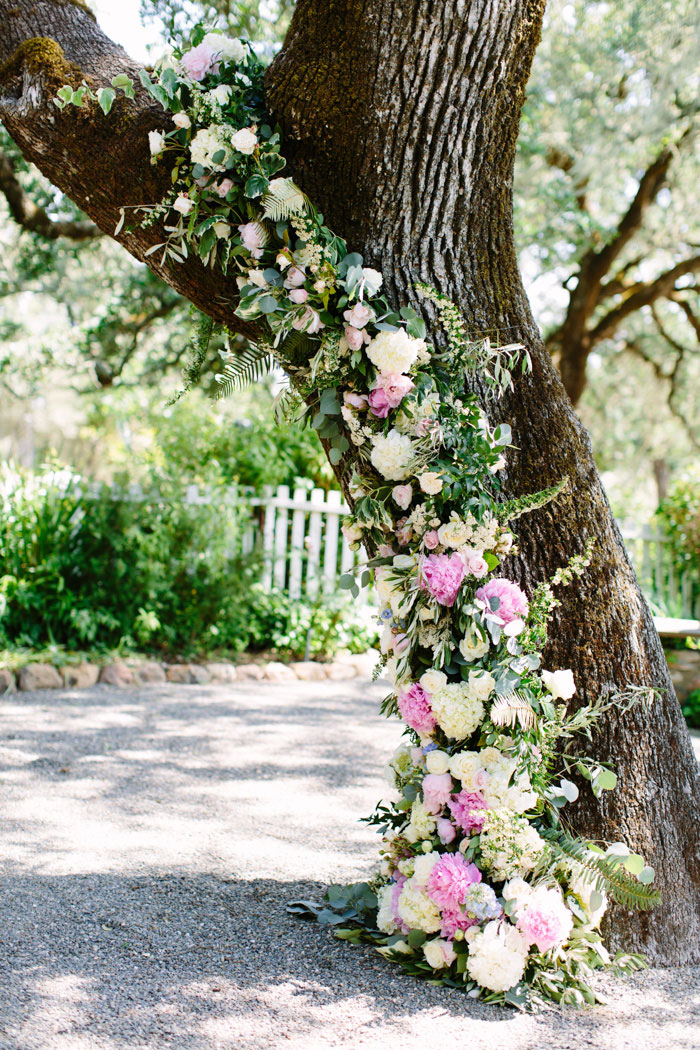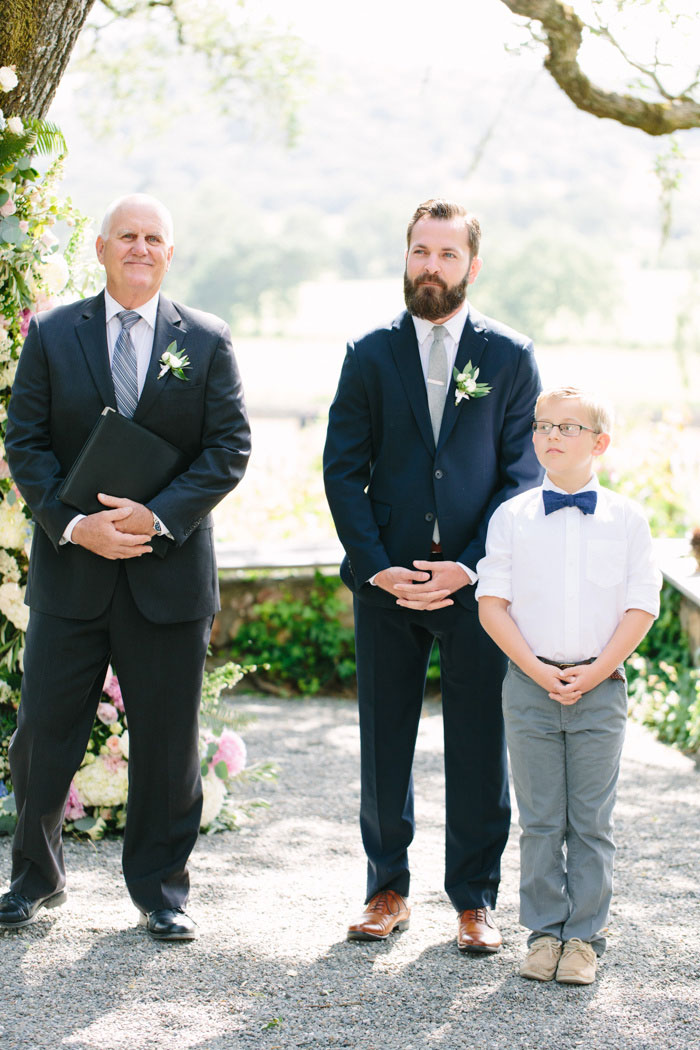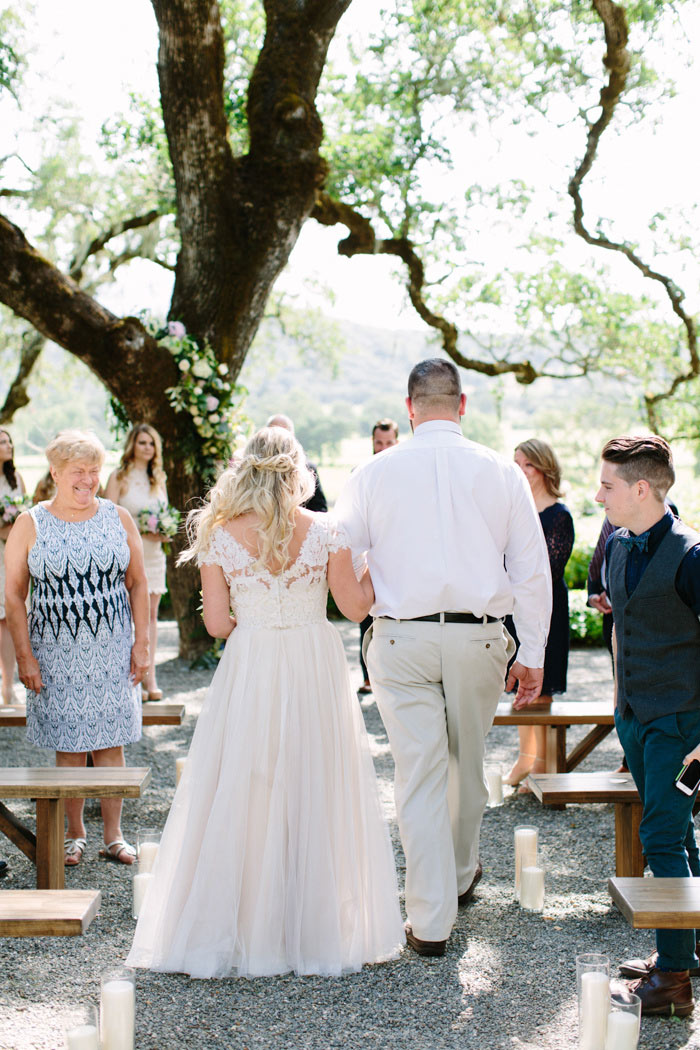 What were the highlights of the ceremony? 
It was so beautiful, and it truly felt special being able to say "I do" in front of people who were genuinely there for us and not just the amazing food from Chef Lauren. Our guests truly loved us, and we could feel that love the entire night. We were also able to get a group shot after the ceremony, and it is quite possibly one of my favorite pictures from the entire day.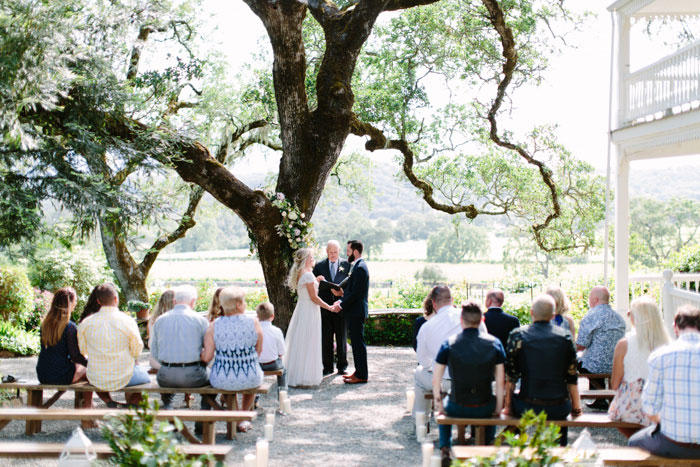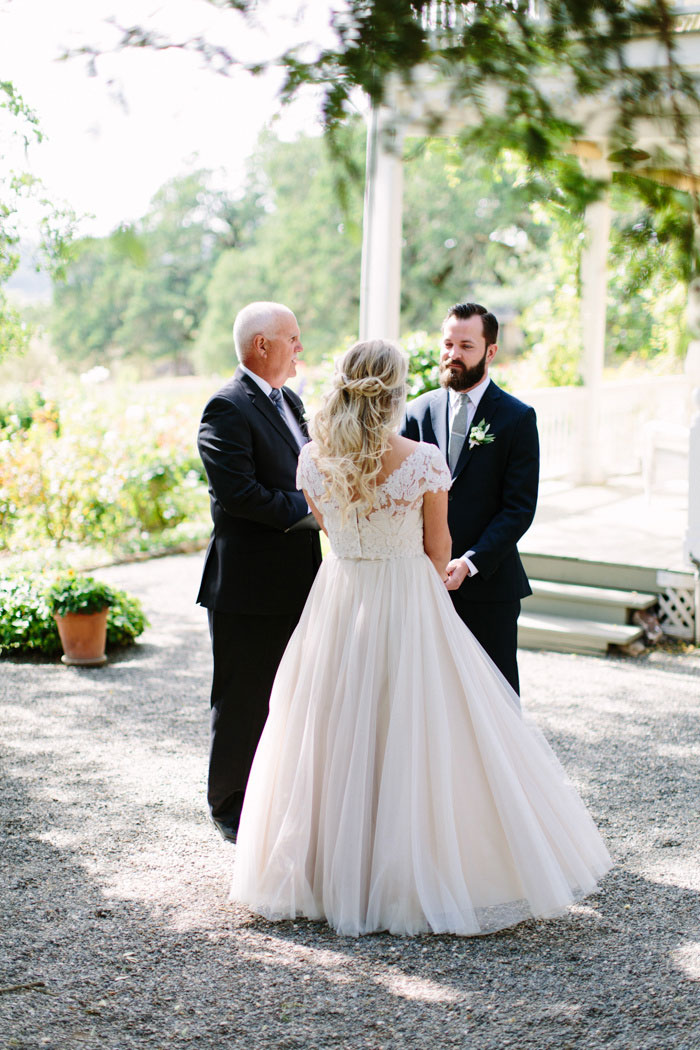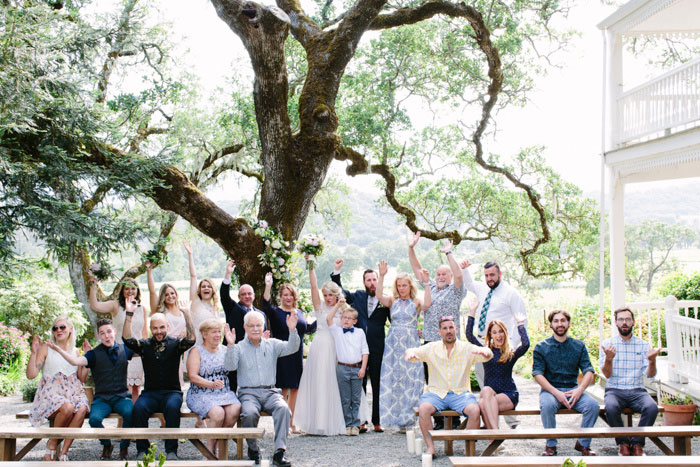 What were the highlights of the reception? 
Our dinner was one long table set for 20 guests, and it was perfect. I like to describe it as the dinner party of my dreams! With only 20 guests we were able to talk to everyone all night long; there was no rushing around to make sure we got to see everyone. We got to actually sit and eat our dinners, and we got to dance with our guests – a lot!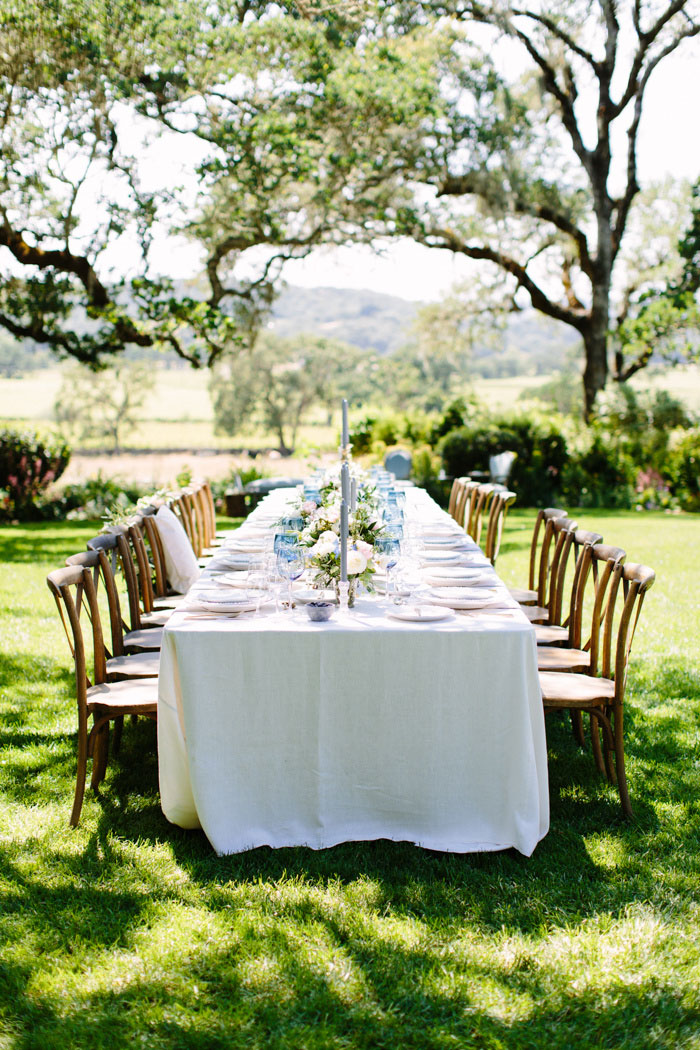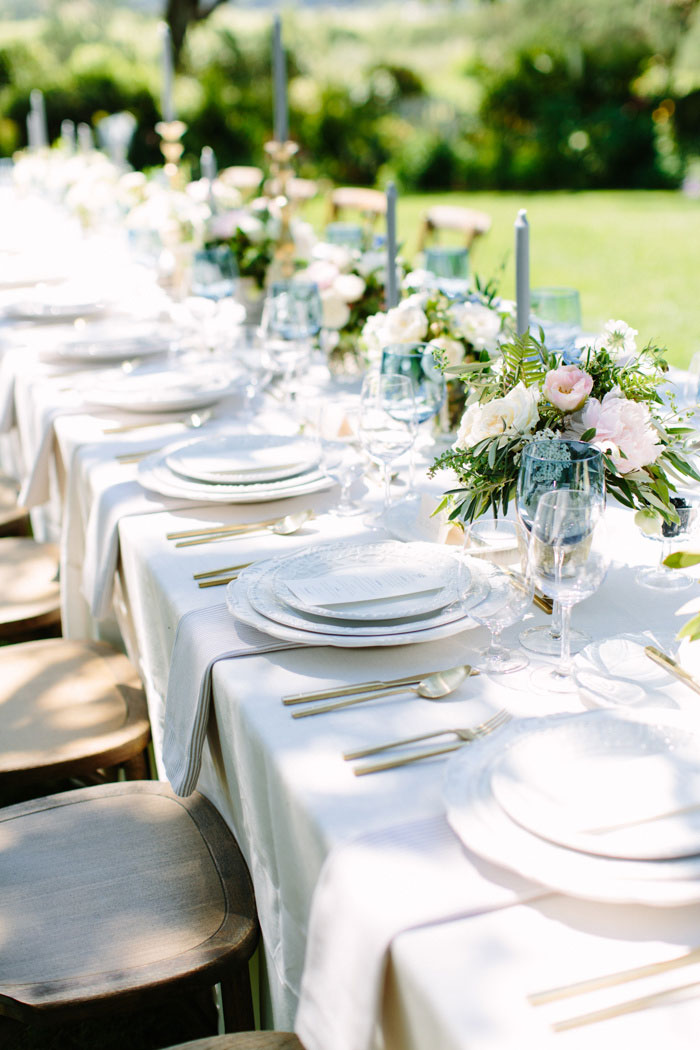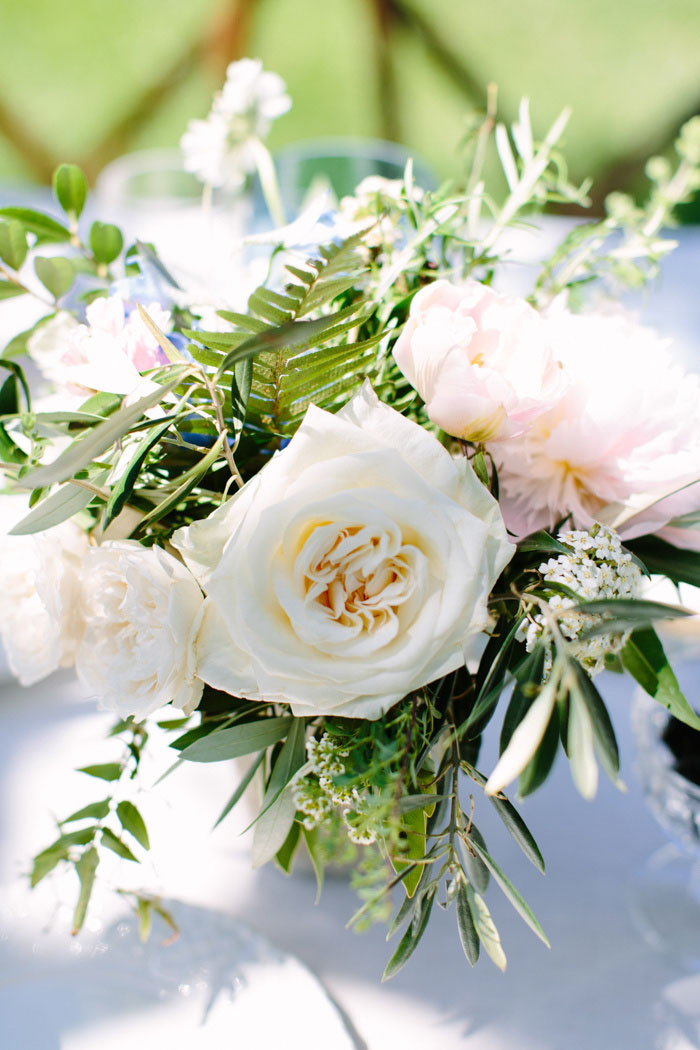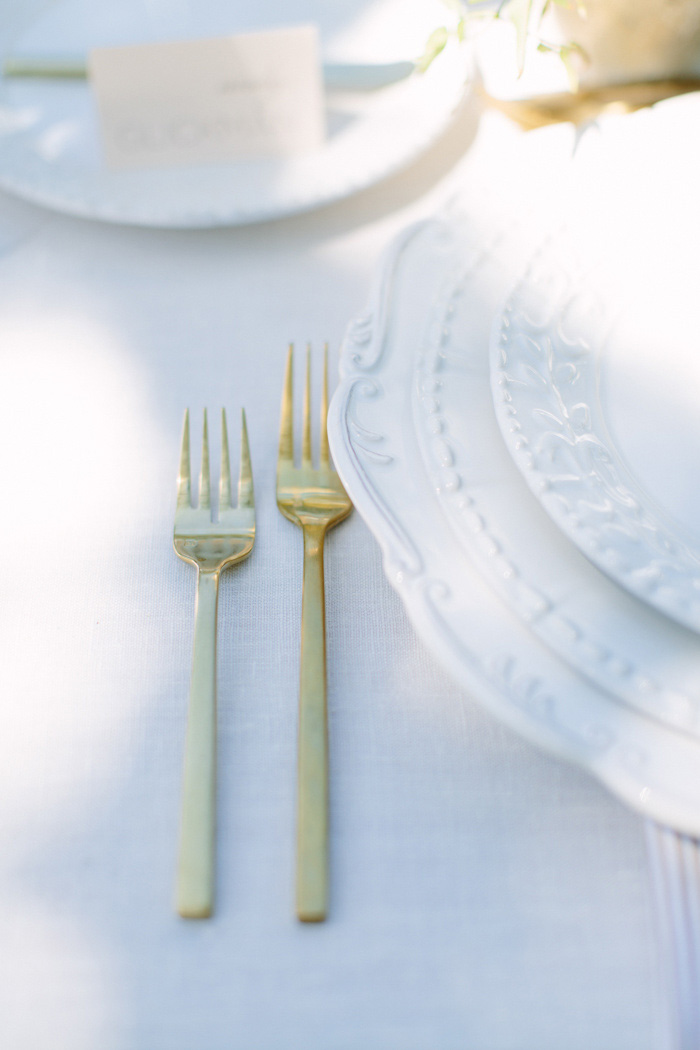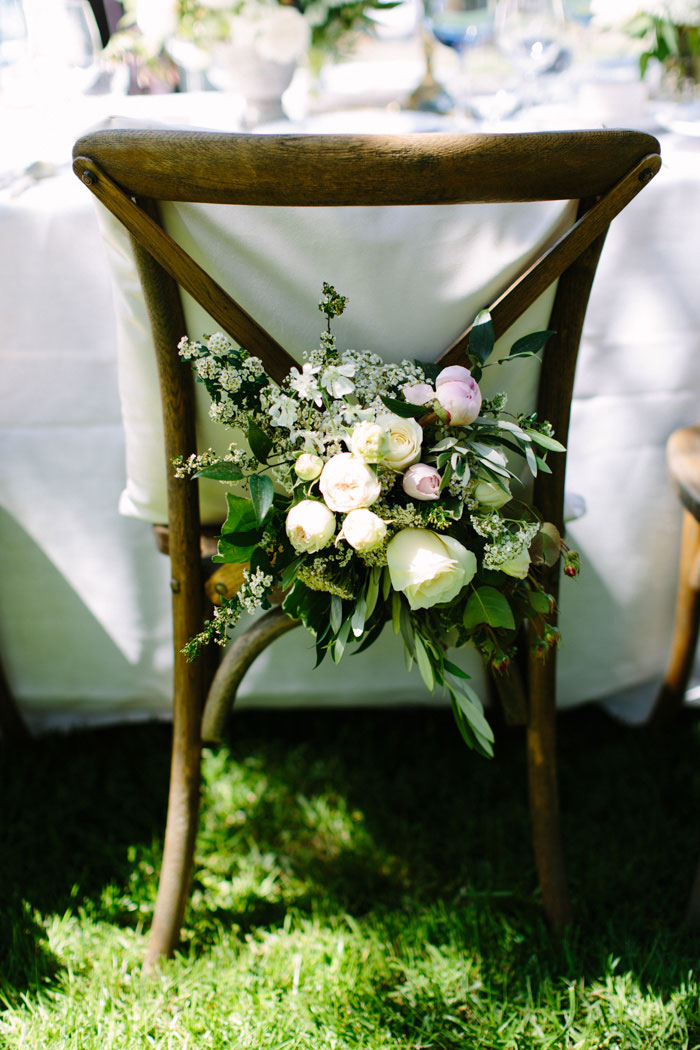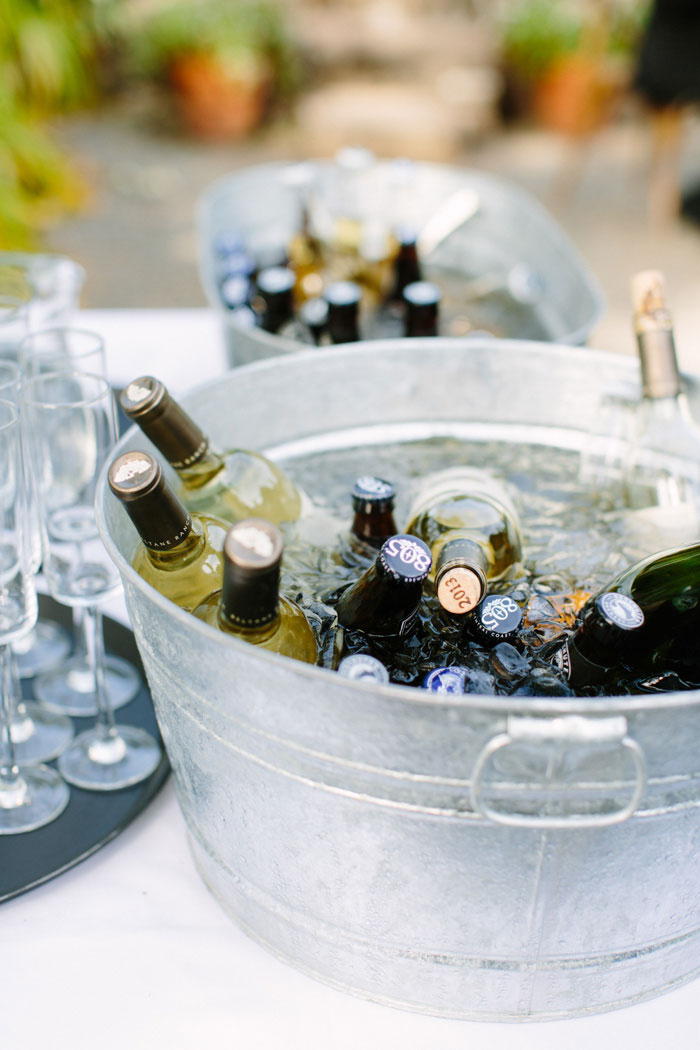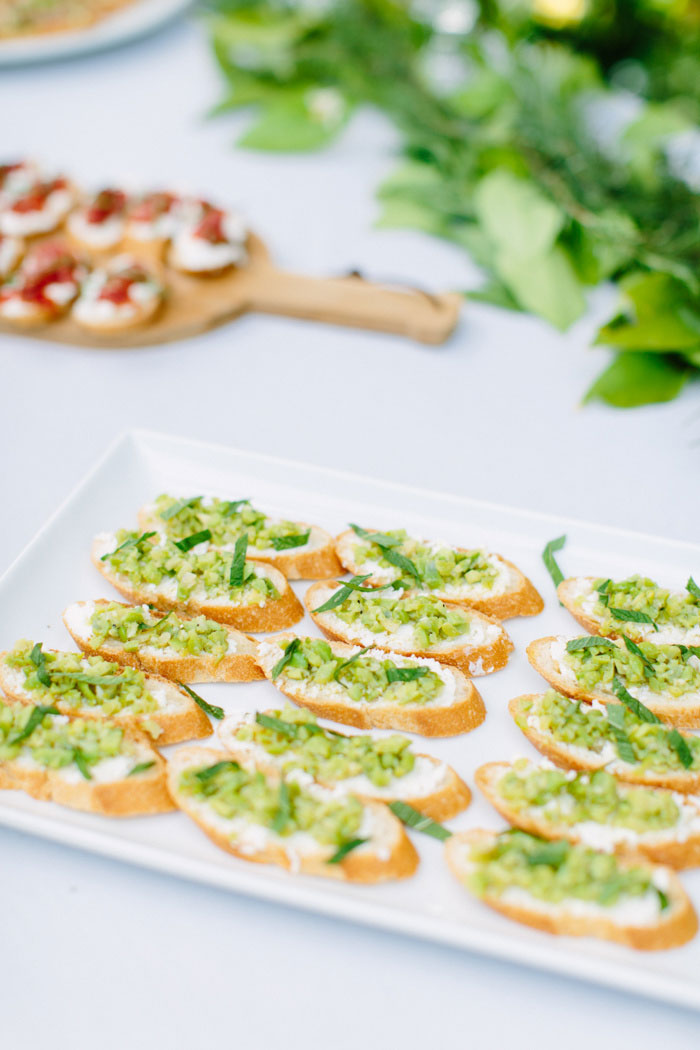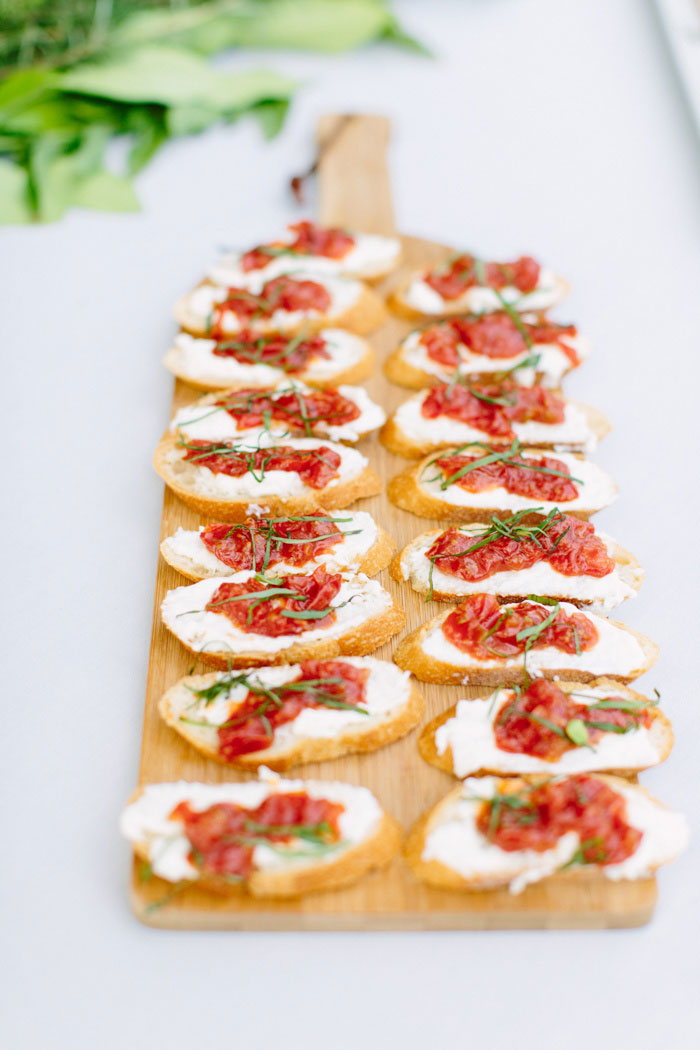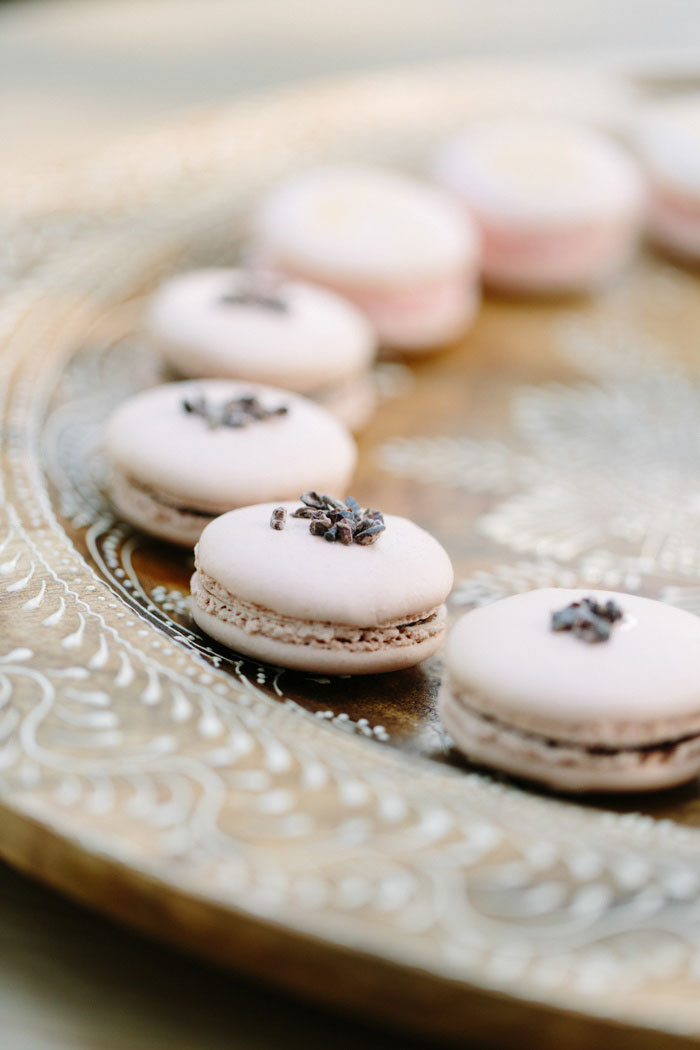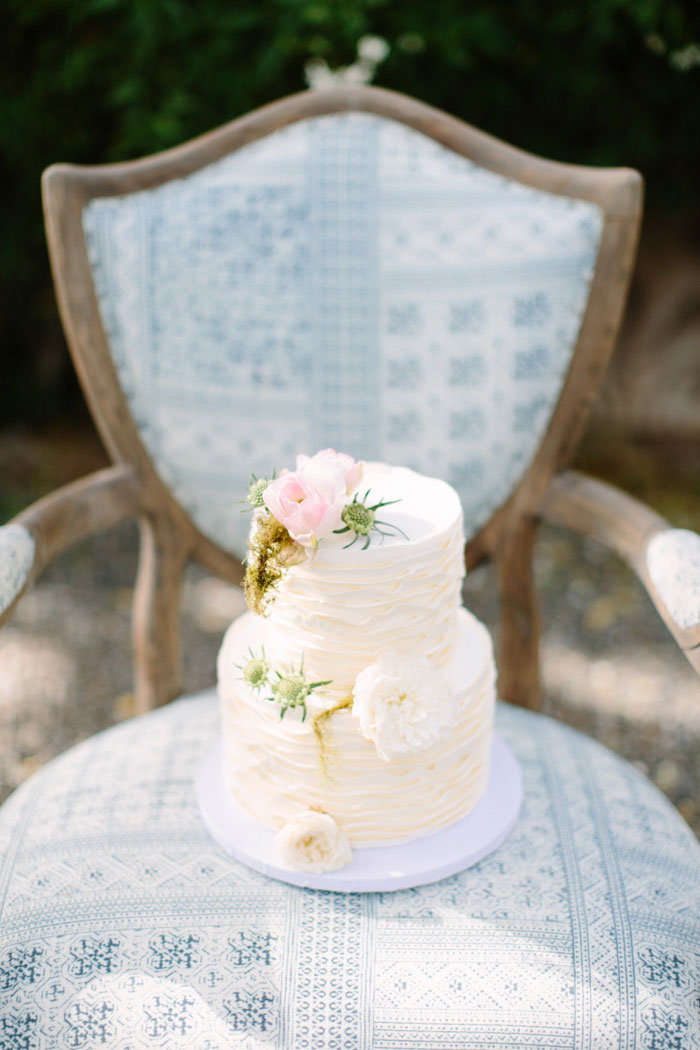 What was the best thing about having an intimate wedding? 
It was truly a relaxing day. Sure the planning and paying the bills got stressful, but the wedding itself was a breeze and we really got to enjoy every minute of it. We also were able to get all of our favourite things – such as craft beer, peonies, macarons, farm to table dinners – and incorporate them into our day!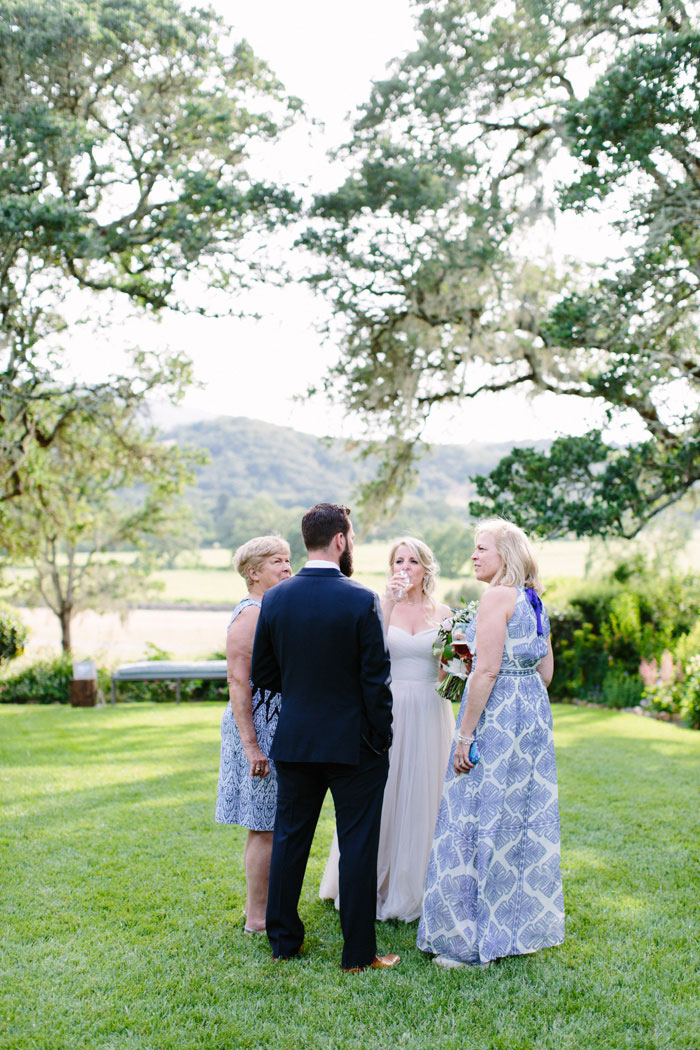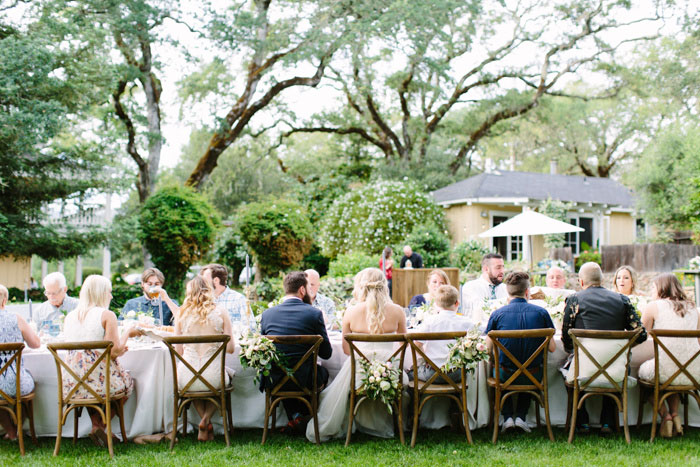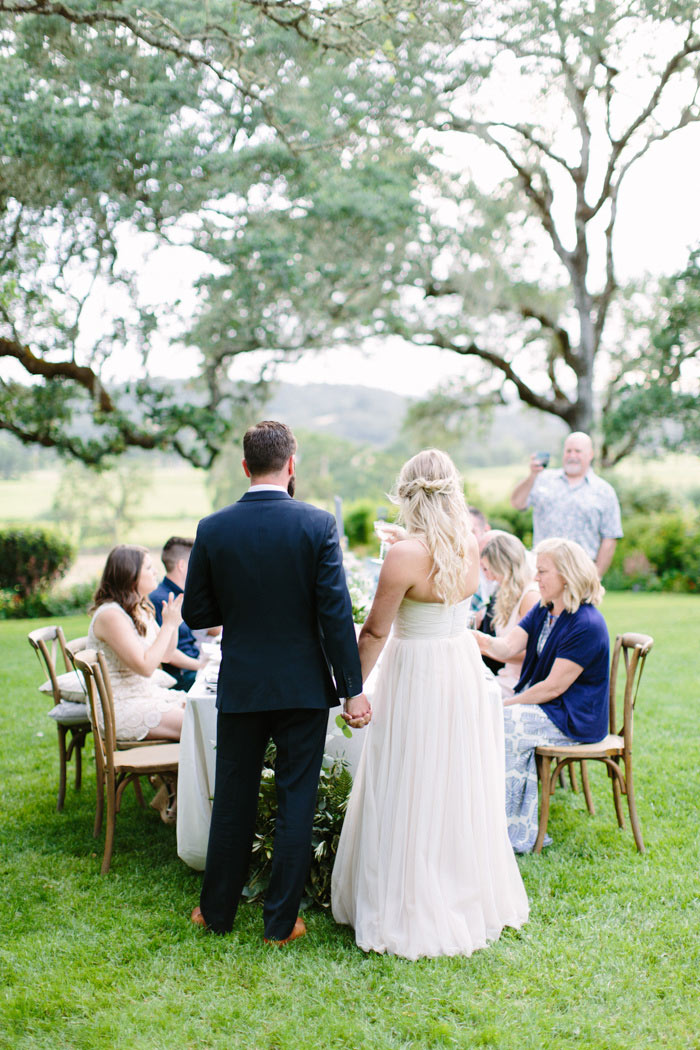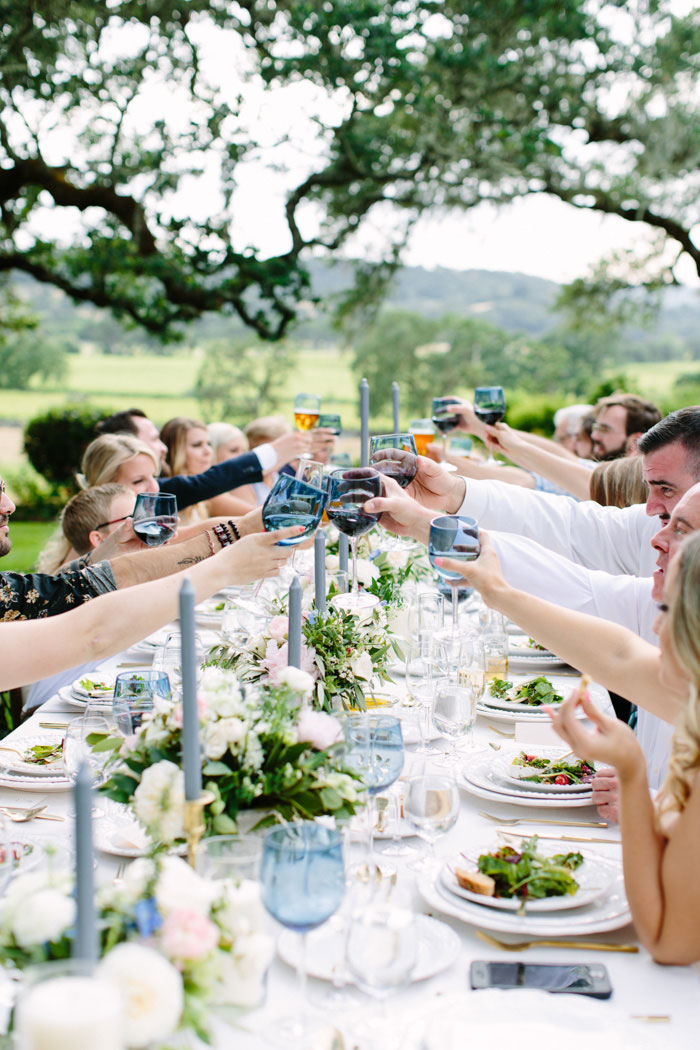 What advice do you have for couples who are considering an intimate wedding? 
Don't worry about it. Don't worry that guests won't dance or that there won't be enough interaction. Splurge on the fun stuff like good drinks, local craft beer, fancy desserts like macarons, beautiful flowers, etc. With a small wedding you will be able to afford to go all out, and it will be a night you'll never forget. Definitely splurge on a good photographer since those pictures will be your best memories and you want to make sure that you have similar taste! If you can afford planners I would highly suggest that as well, especially if you're not getting married close to home, as it definitely takes a lot of work off of your shoulders. This is your day, breathe, soak it in – your intimate wedding will be filled with so much love, friends, family, and most importantly each other.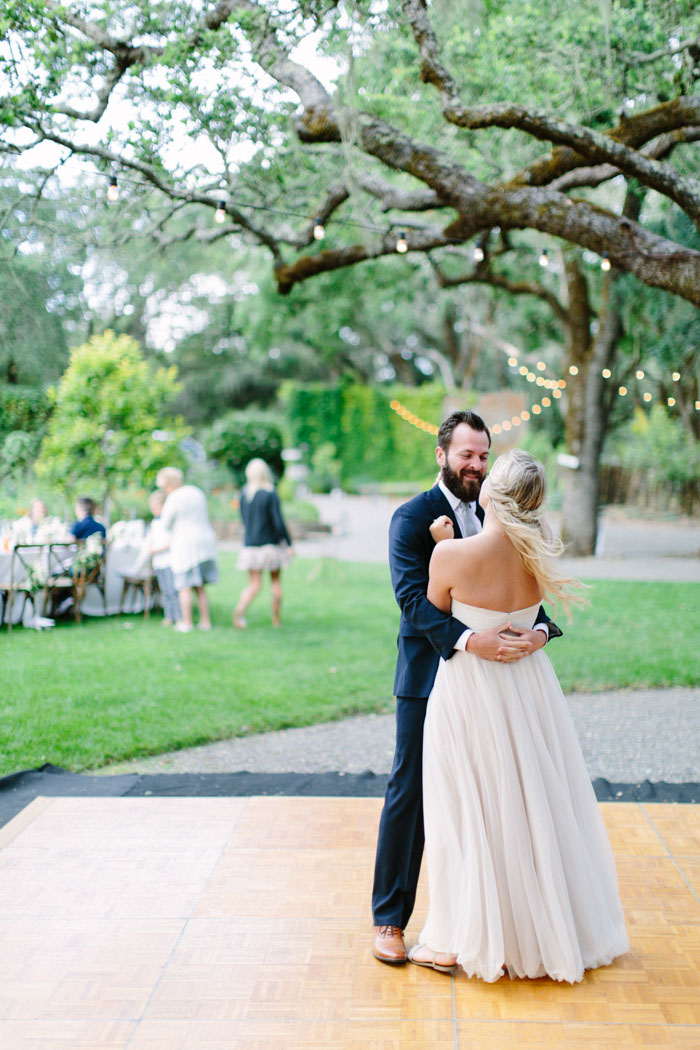 Vendors:
Photography: Megan Clouse
Wedding Venue: Beltane Ranch 
Wedding Planners: Harlin & Sparrow 
Flowers: Poppystone 
Officiant: Rev Richard Meyers 
Linens: La Tavola 
Cake: Crisp Bake Shop 
Rentals: Encore Events and Classic Party Rentals
Make-up: Artistry by Danika 
Stationery: Three Little Words 
Save