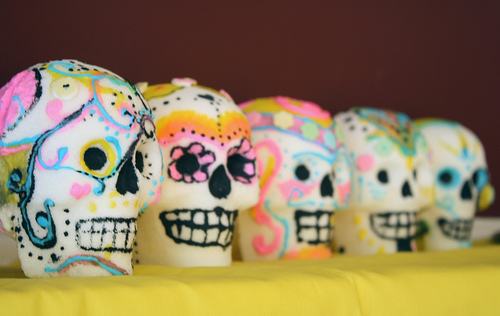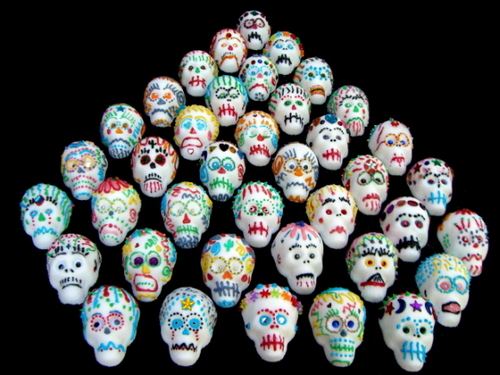 Sugar skulls? What the heck are those? Maybe it's because I'm Canadian. Maybe it's because I've never been to Mexico. Whatever the reason, I had never seen or heard of Mexican sugar skulls. That is, until a couple of weeks ago when I was surfing for kid's halloween costumes and then came across this site for Mexican sugar skulls. How enchanting! These would make fabulous favors for a Halloween wedding!
Mexican sugar skulls or calaveras de azúcar are used to adorn altars on The Day of the Dead.
Then I found this tutorial on how to make sugar skulls. And this one too. And this one.
I will definitely be making these for halloween next  year!
Photo One: Tofu and Cupcakes; Photo Two: About.com; Photo Three: Rosemary on the TV