When Nicole and Adam realized they couldn't afford the wedding they wanted and invite everyone they knew, they came to the conclusion that an intimate wedding was the only way to go. While it was difficult to cut out so many people that they loved, limiting the guest list to 45 of their closest family and friends, was the only way to get the kind of personalized and awesome wedding they were looking for – one full of good food, good drink, lots of special details, two amazing venues, and plenty of time to spend with their guests. Both the bride and groom agree they wouldn't have wanted it any other way!
Special thanks to Adachi Pimentel for sending over all the photos so we could share them with you today!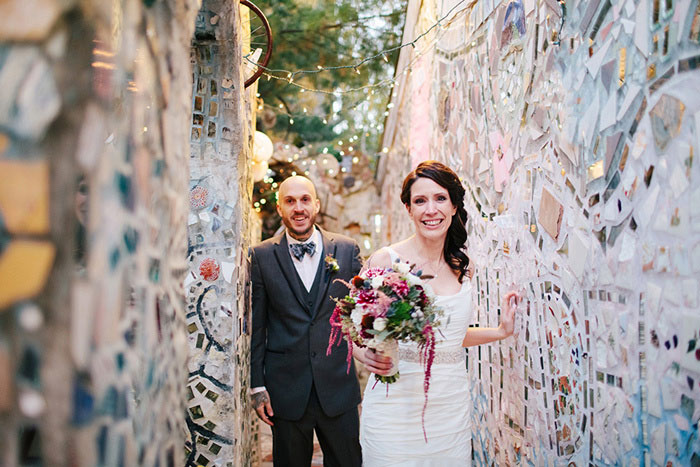 Nicole, 34 & Adam, 37
Philadelphia, PA
Wedding Date: November 15, 2014
Number of Guests: 45
Wedding Cost: I'm not totally sure! We made the (financially irresponsible, I'm sure) decision to avoid sticker shock and sort of close our eyes to this. If I had to guess, I'd say about $18,000.
Wedding Ceremony Location: Philadelphia Magic Gardens
Wedding Reception Location: Supper Restaurant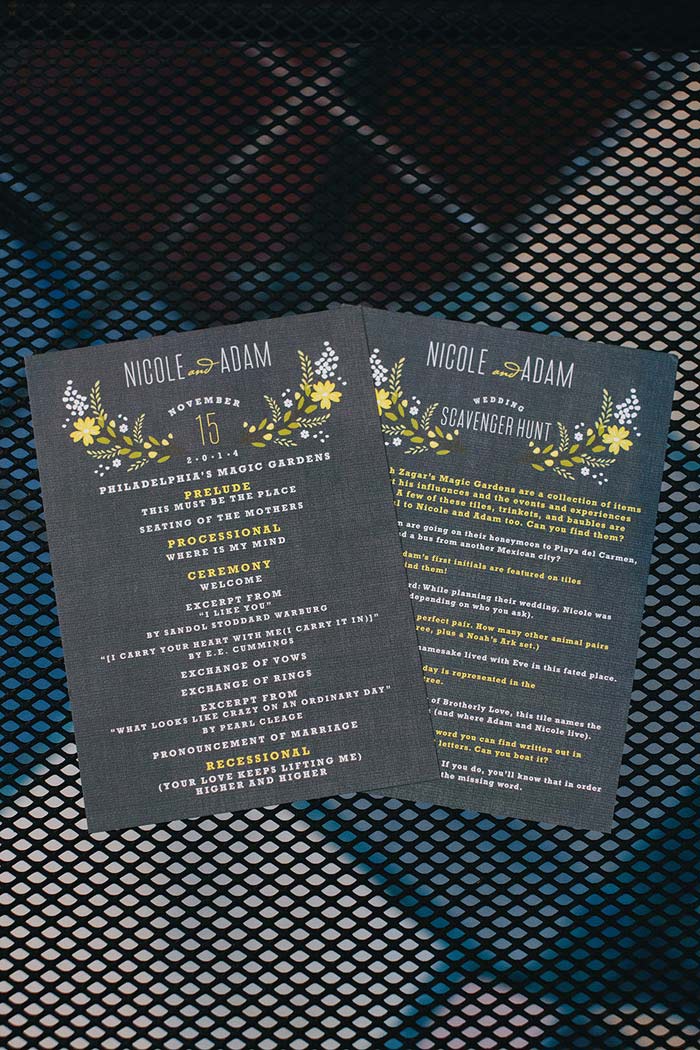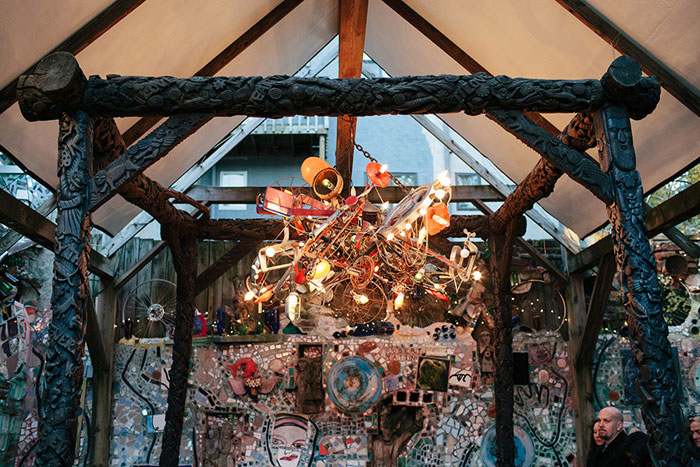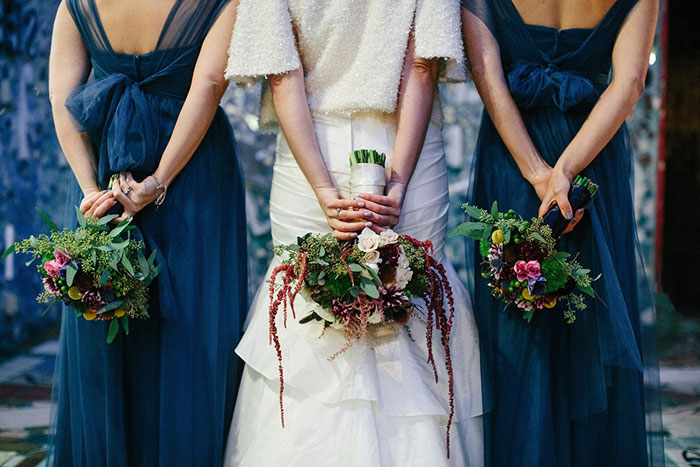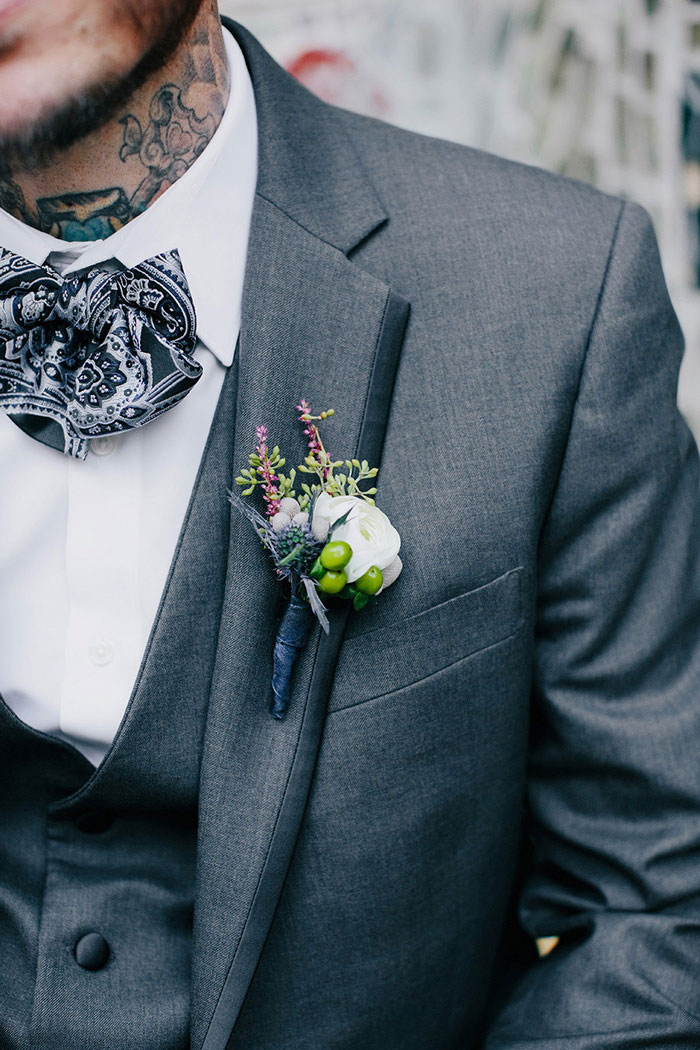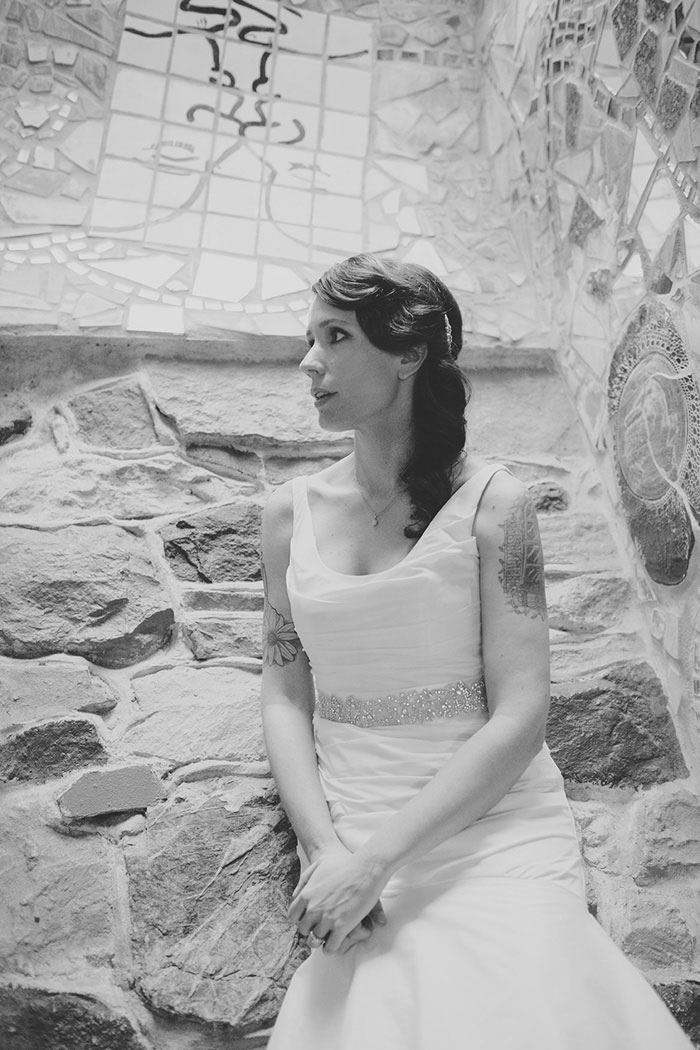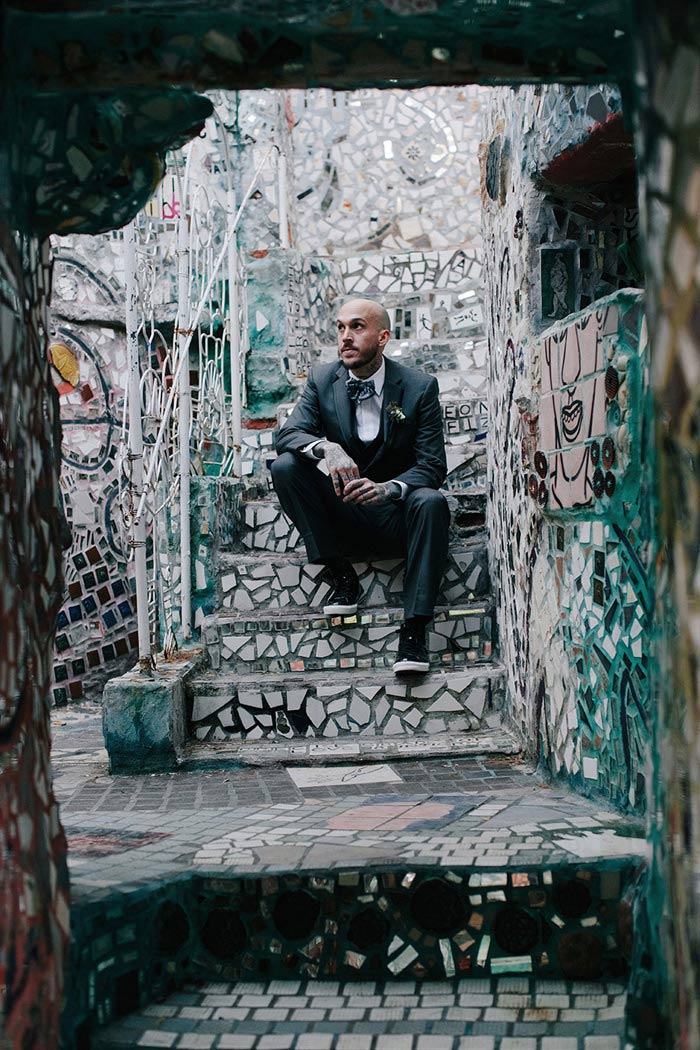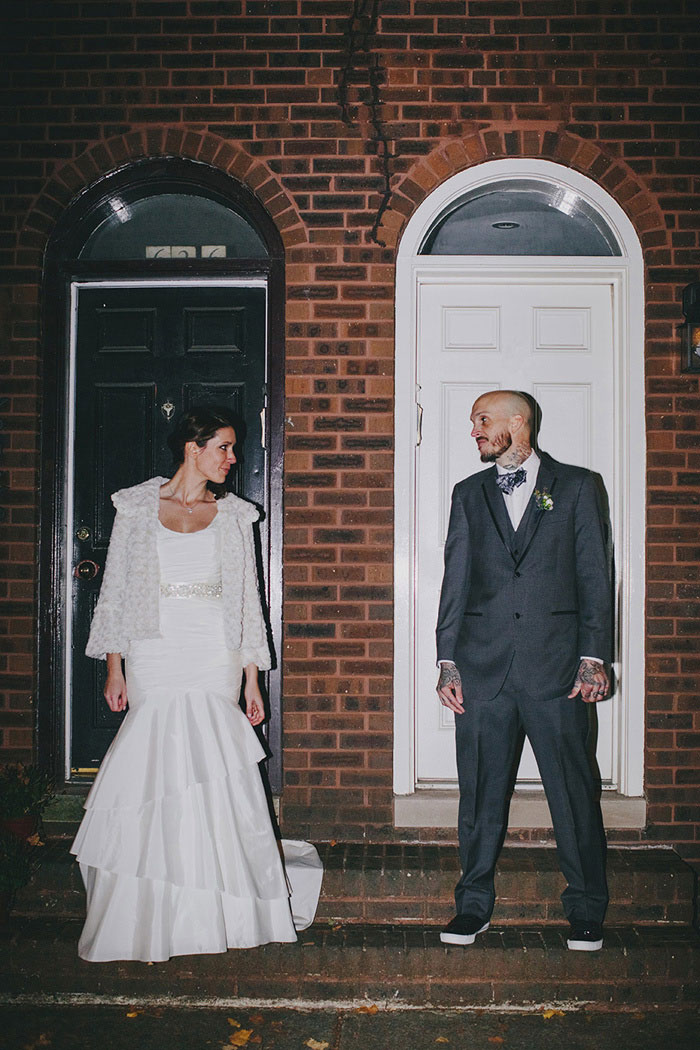 Why did you have an intimate wedding? 
For a lot of reasons! Our journey towards an intimate wedding began when we realized that we couldn't afford to have the kind of wedding we wanted (awesome locations, special details, amazing food and drink, one that felt like us – not a cookie cutter reception hall affair) if we invited everyone that we know and love. As we started to explore options that would allow us to have the kind of wedding we wanted we realized "Oh! We should have chosen a small wedding all along!" You always hear people say "we didn't even get to eat at our own wedding" or "take a minute to step away from the craziness and enjoy the day". That's crazy! We wanted to enjoy all our guests, eat all our food, and relish every single minute. Inviting 45 people instead of 100 or 200 allowed us to do that. It felt like we were hosting an awesome party, not like a crazy chore. We enjoyed every second of our amazing day.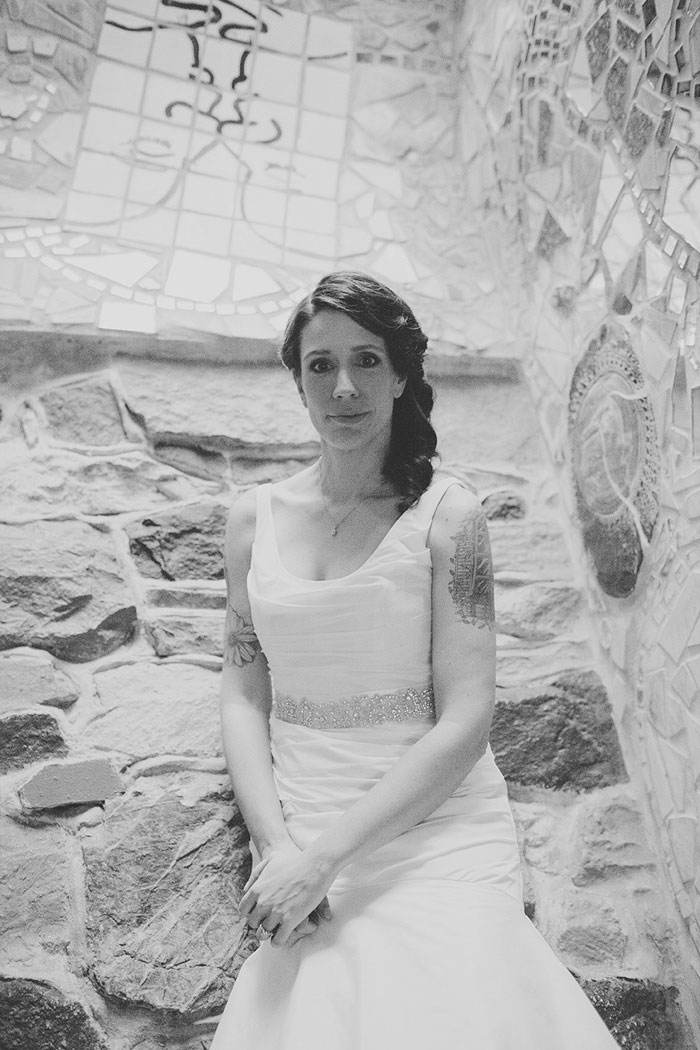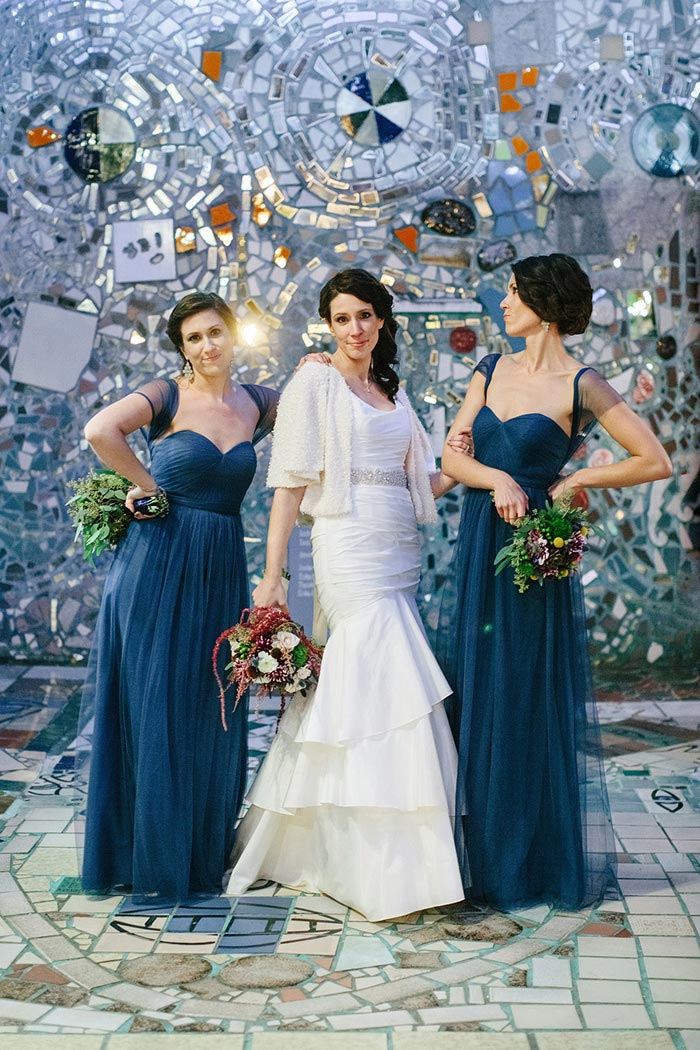 What are some of the challenges that you faced planning an intimate wedding? 
Just the obvious one, I guess, which is that inviting 45 people instead of 145 means there are 100 people who you love who you don't get to share your day with.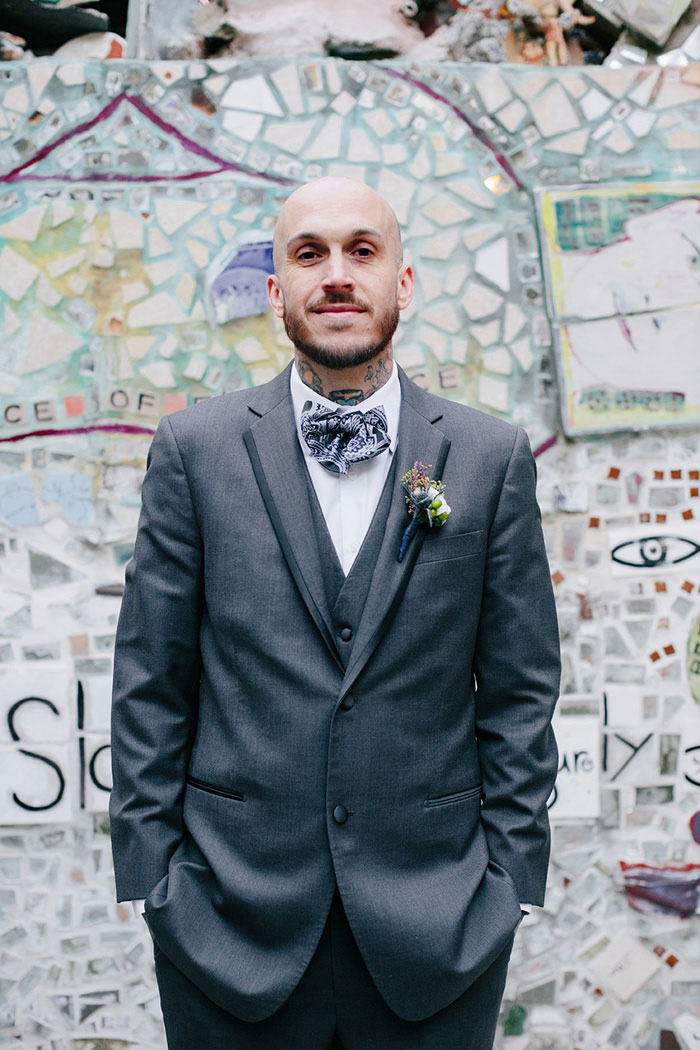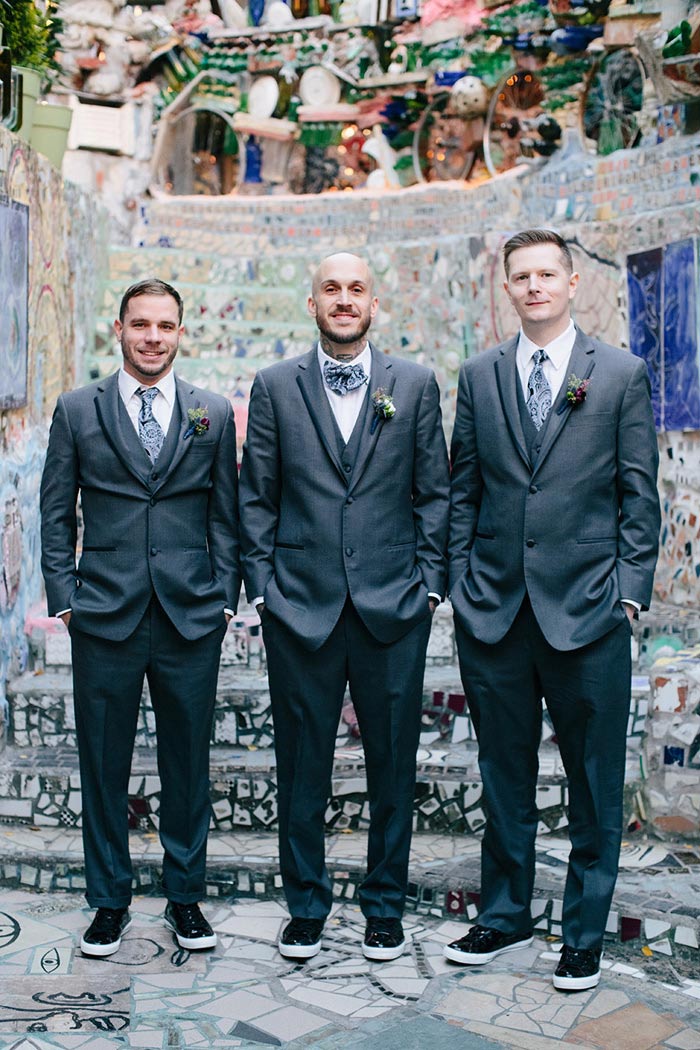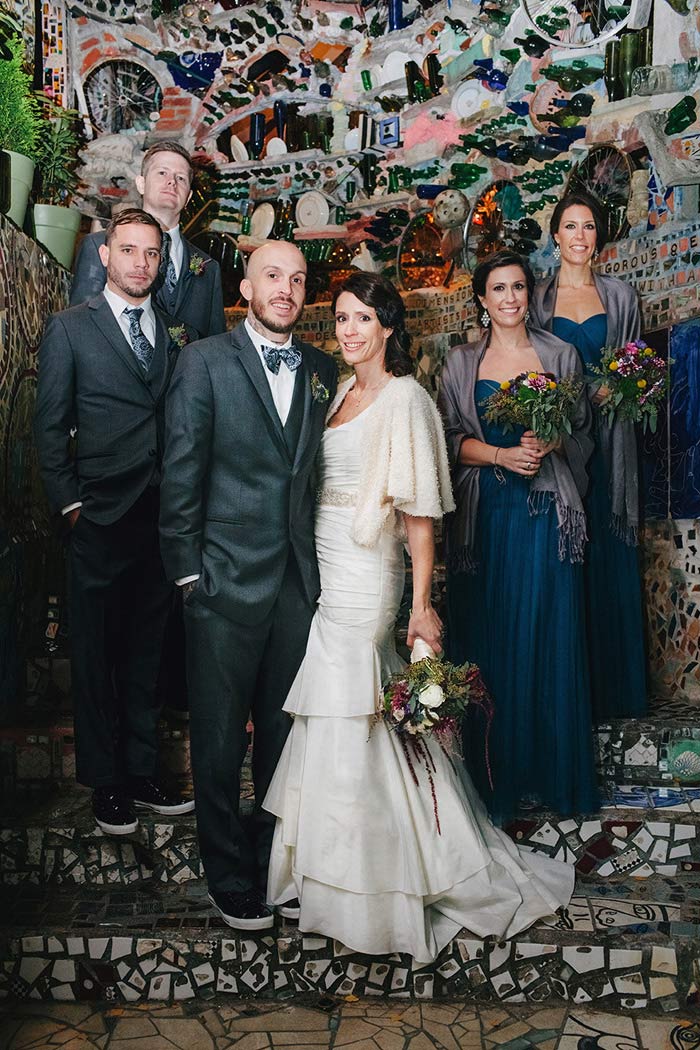 Was it difficult to pare down the guest list? 
Of course! You don't want to hurt anyone's feelings, ever. But I think at the same time, once we realized why we wanted an intimate wedding, we were also able to see why and how we needed to pare down our guest list. No matter how many people you invite to a wedding – 10 or 100 or 500 – you have to cut the list somewhere. Once you accept that, it becomes easier to pare the list down. You'll disappoint people no matter the size of the wedding, so you might as well get the type of wedding you really want!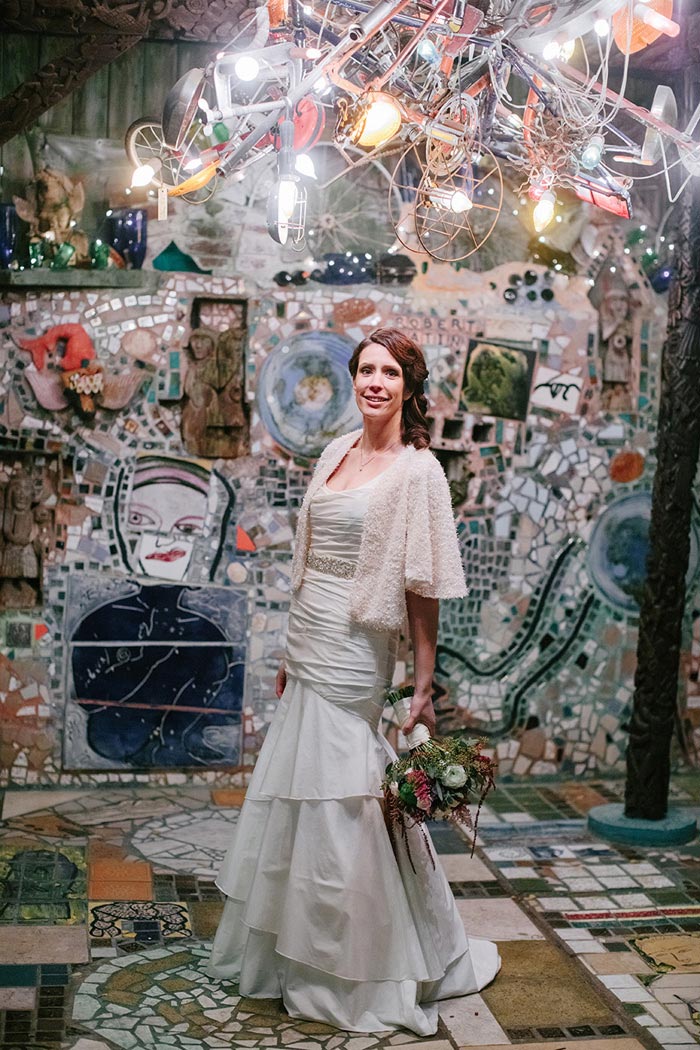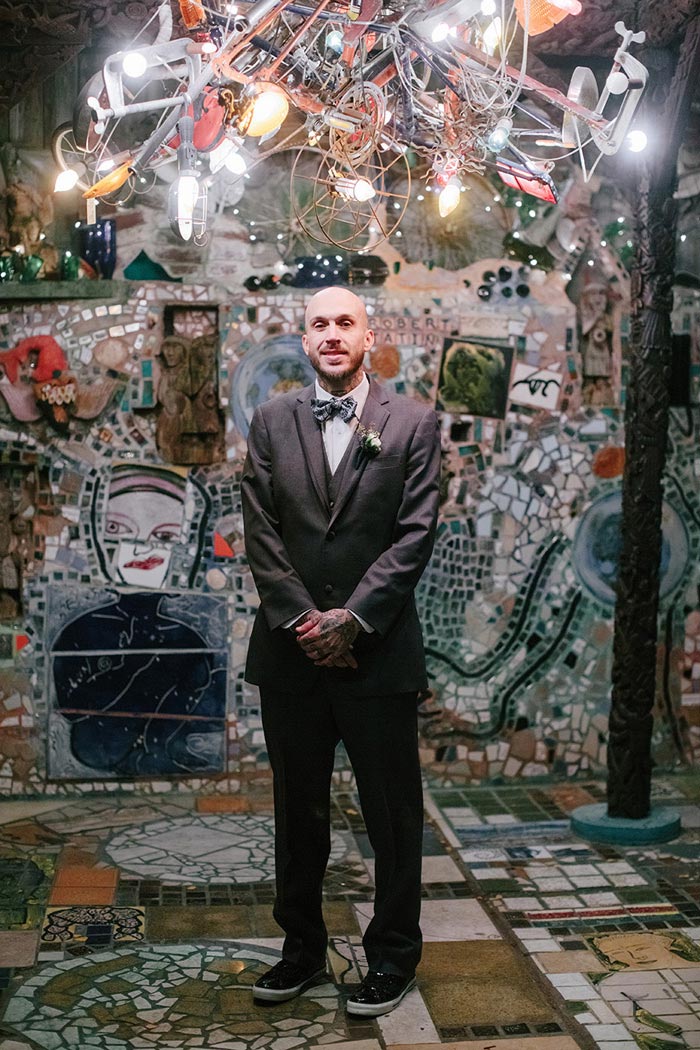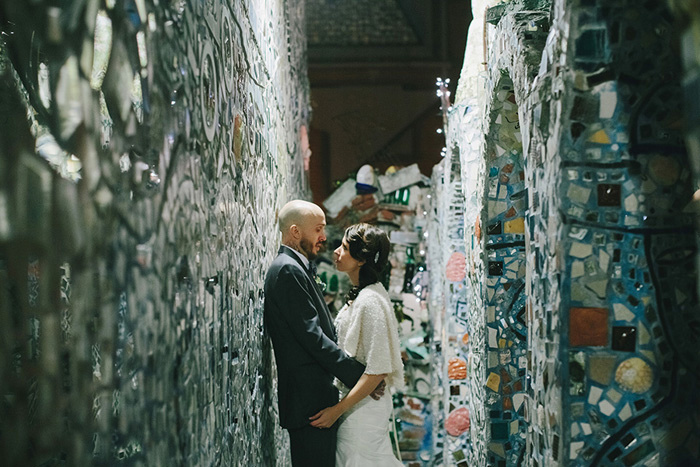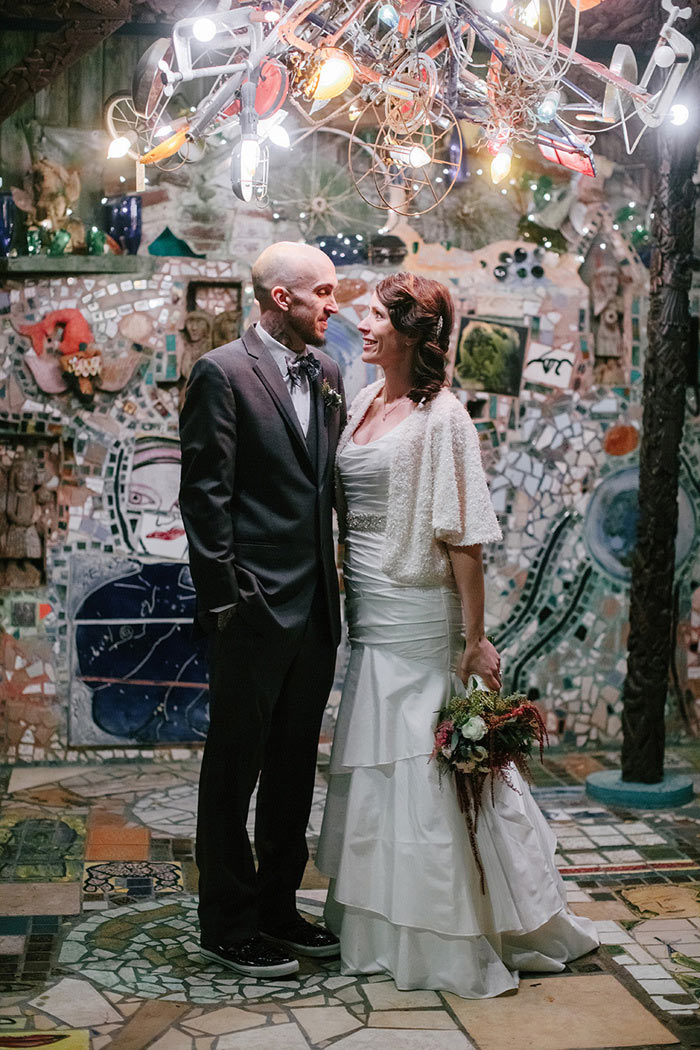 Did you have any 'issues' with the small guest list from friends and family? If so, how did you address them? 
Not really. I think that people understood our vision for the day (small, intimate, personal, special) and they understood that to achieve that, we'd have to keep the guest list small. I also think it was helpful that our venues had a limited capacity, so we really couldn't have too many more people than we invited, even if we wanted to.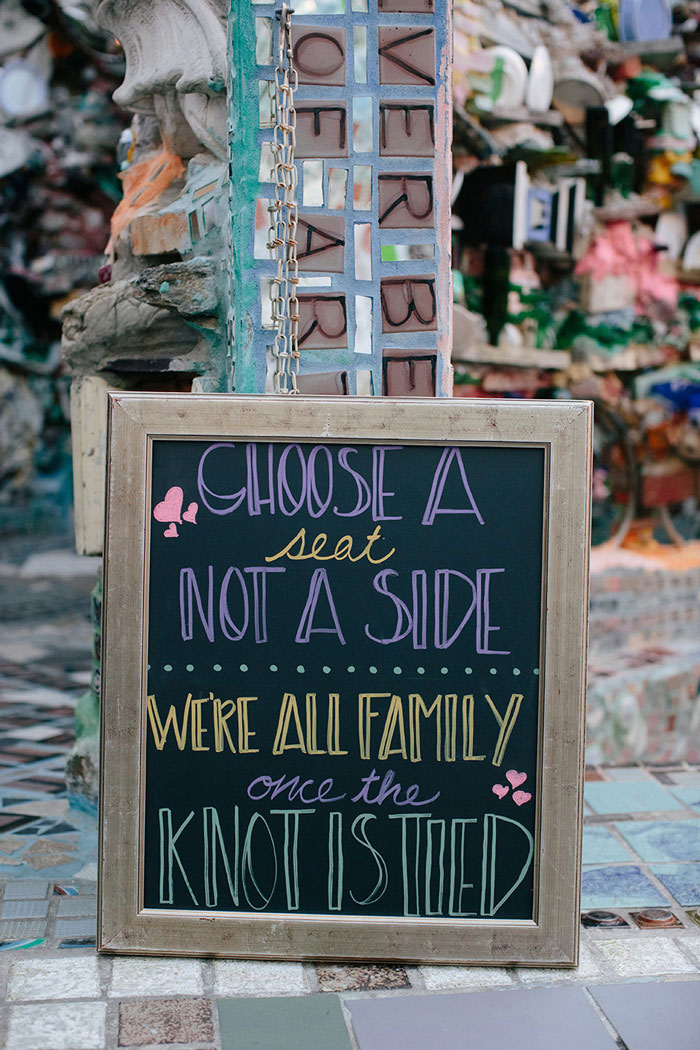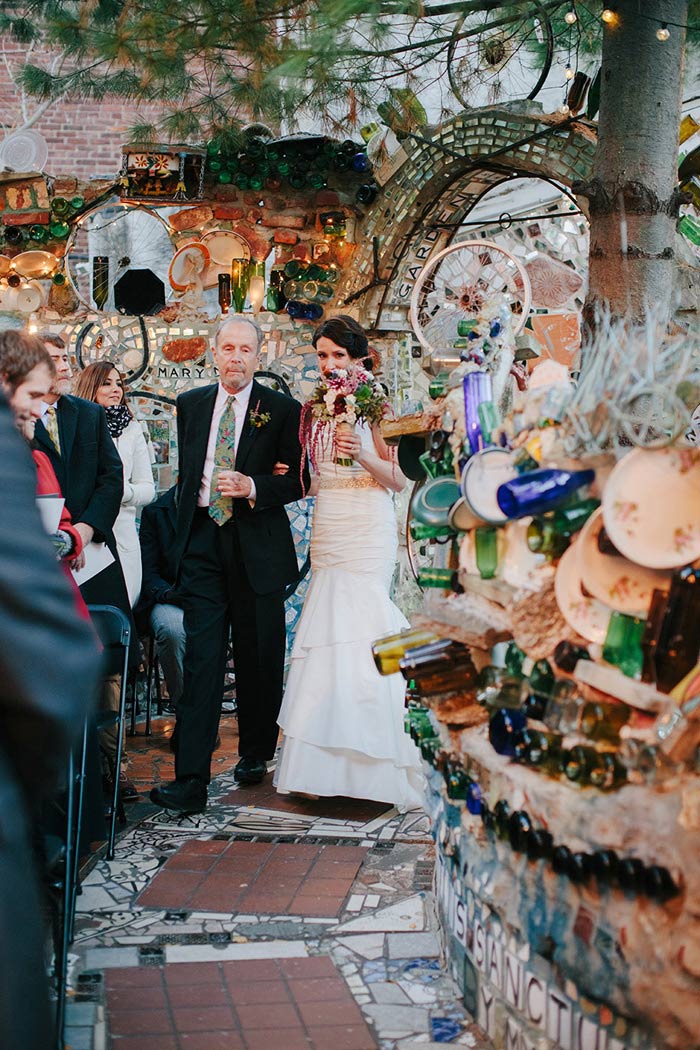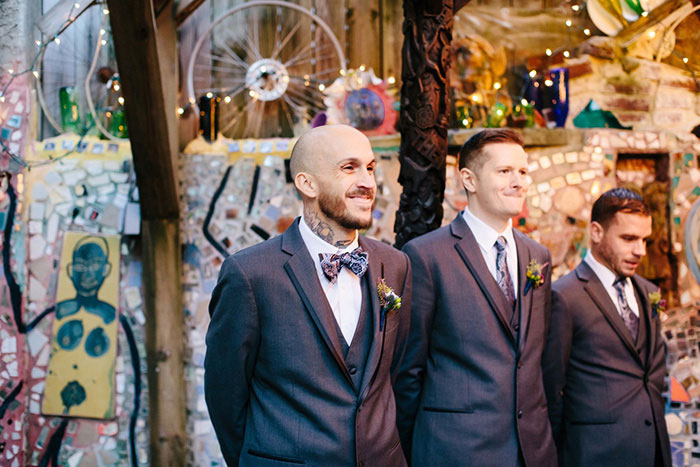 What were the highlights of the ceremony? 
We wrote the entire ceremony from scratch and it was totally and completely us. Besides the obvious highlight of getting married, the highlight was that this was our ceremony. It was so personal. One of our best friends married us and our parents read our chosen readings, and that was so special too. There were no strangers at our wedding. These were the people who mean the absolute most to us in the world. Getting to vow to love each other forever in front of the people who love us most was an experience we'll never forget.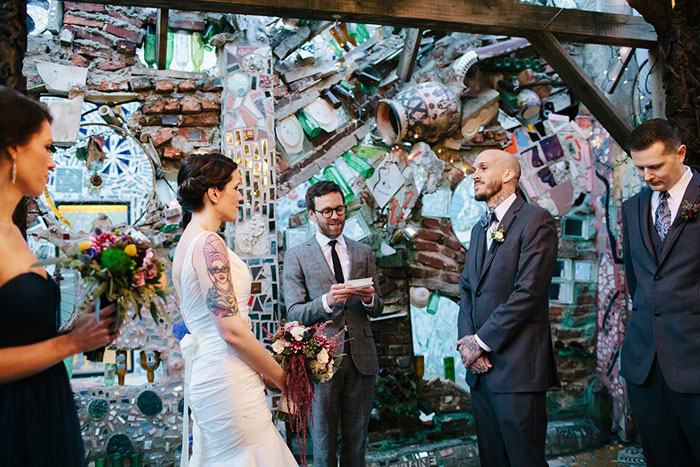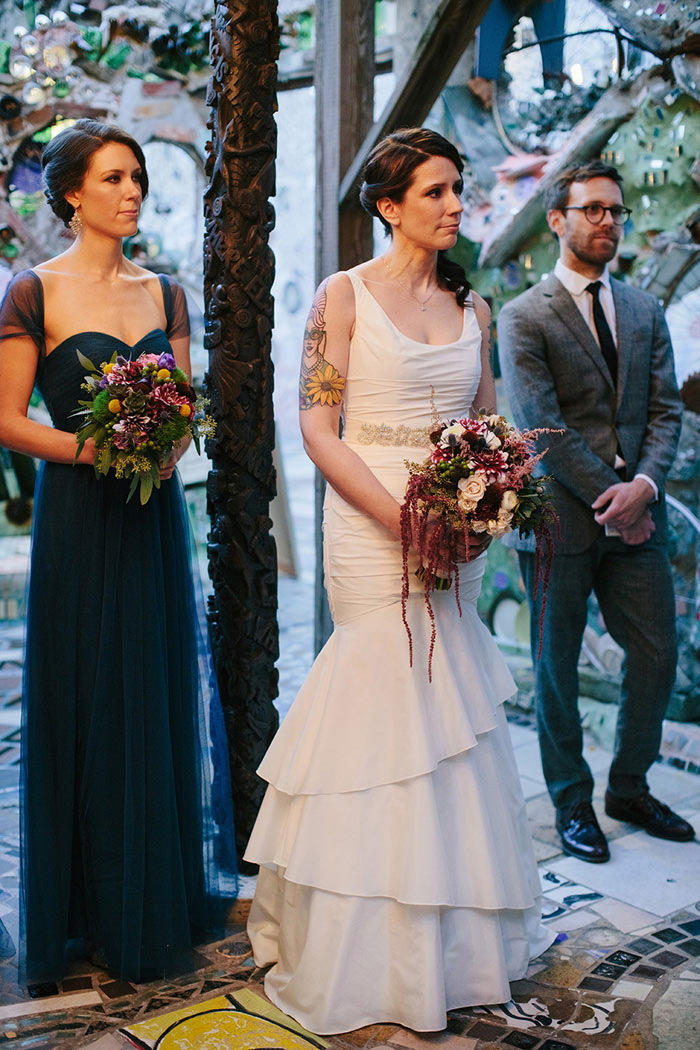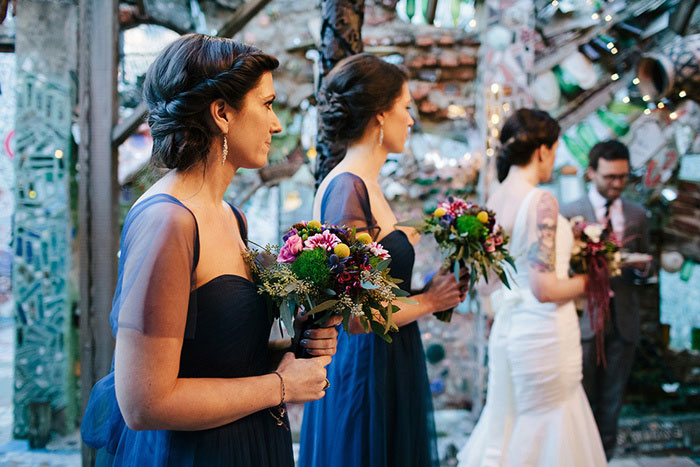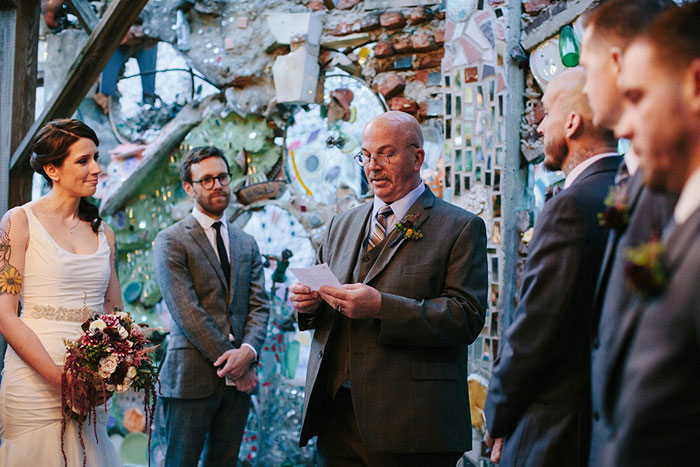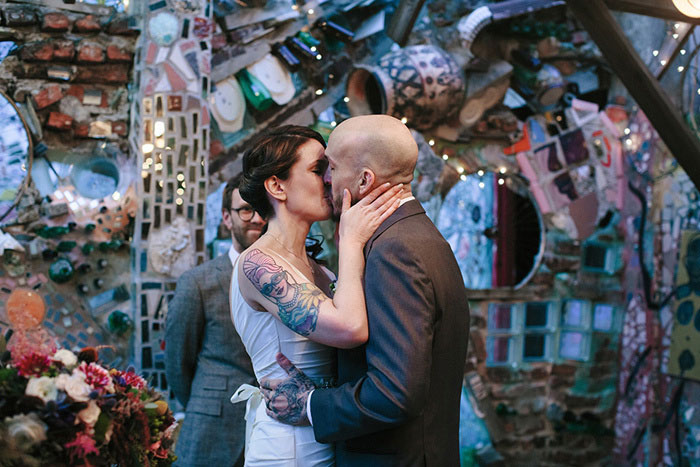 What were the highlights of the reception? 
The food! I'm only partially kidding. The food and drink were incredible, but the real highlight was being in a room with our closest family and best friends all at the same time. I can't imagine that we'll ever have all those people in one room at the same time again and we relished every second of it. It felt like we were having a really fancy party at our house, which is exactly what we wanted. It felt so special but was also laid back, intimate, and personal. It was perfect.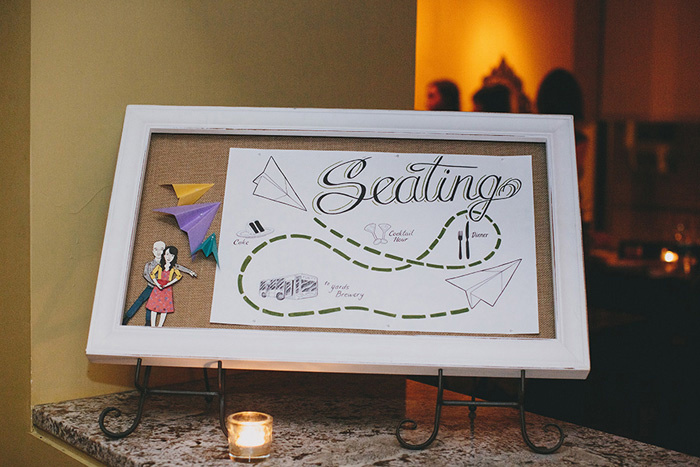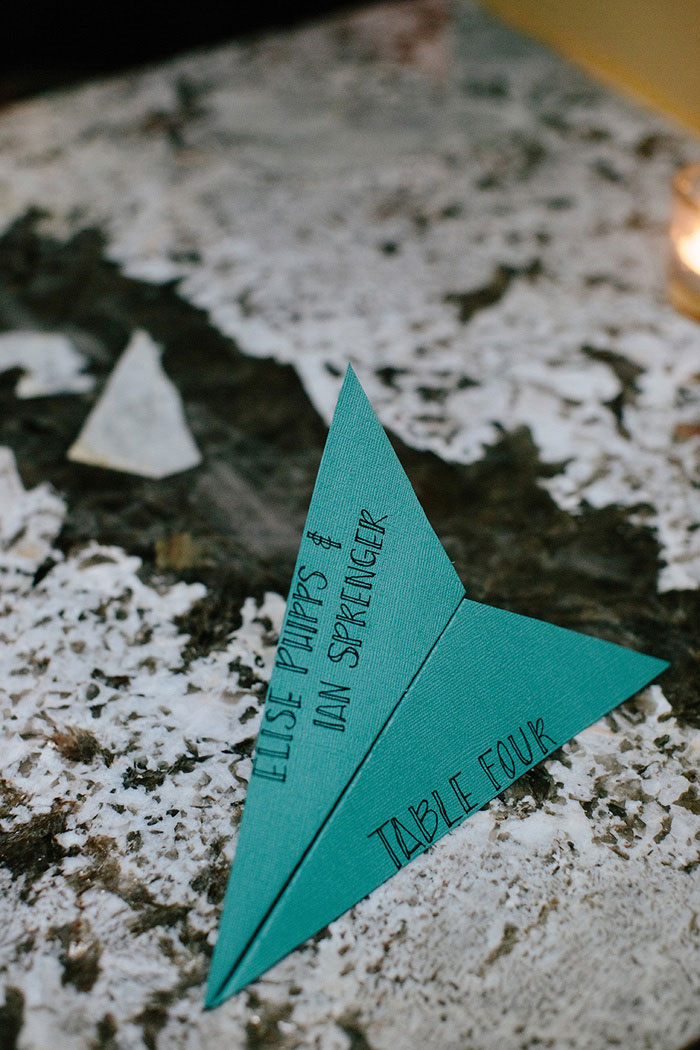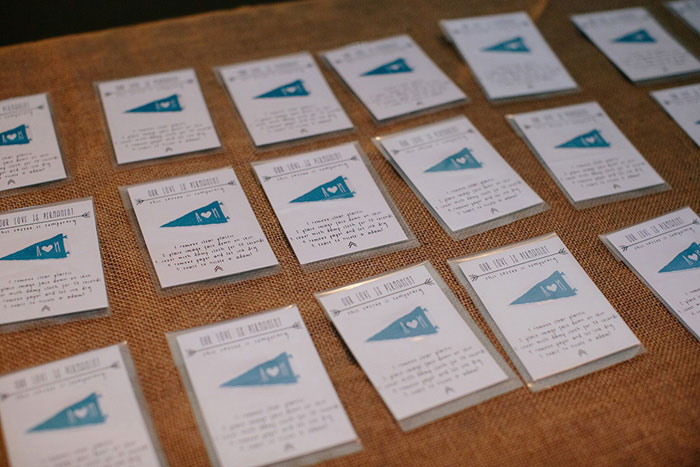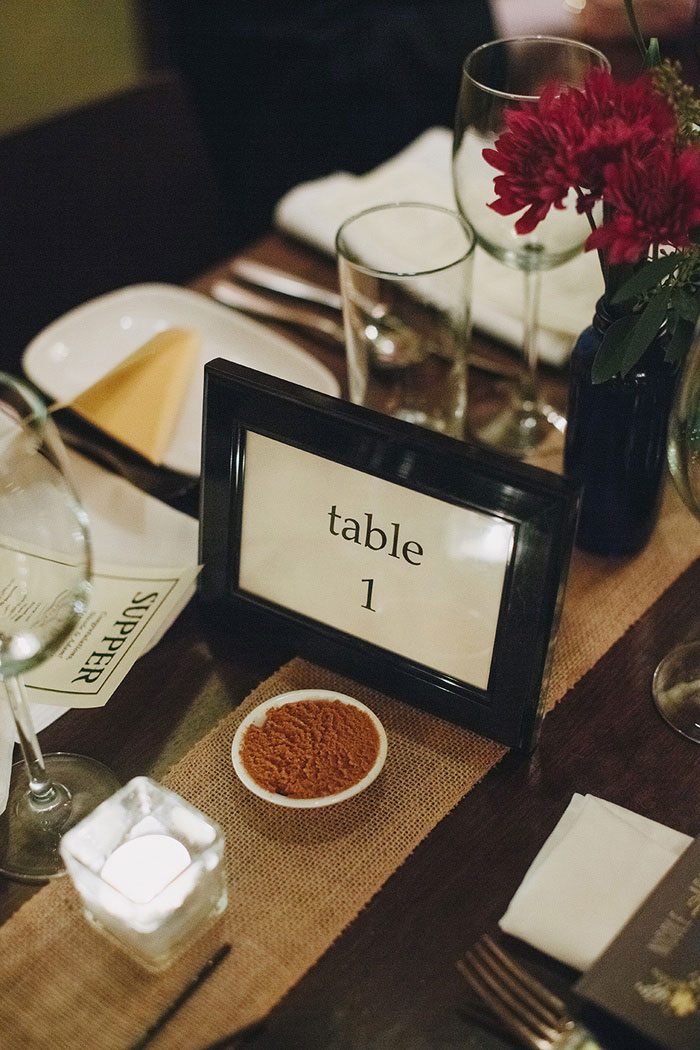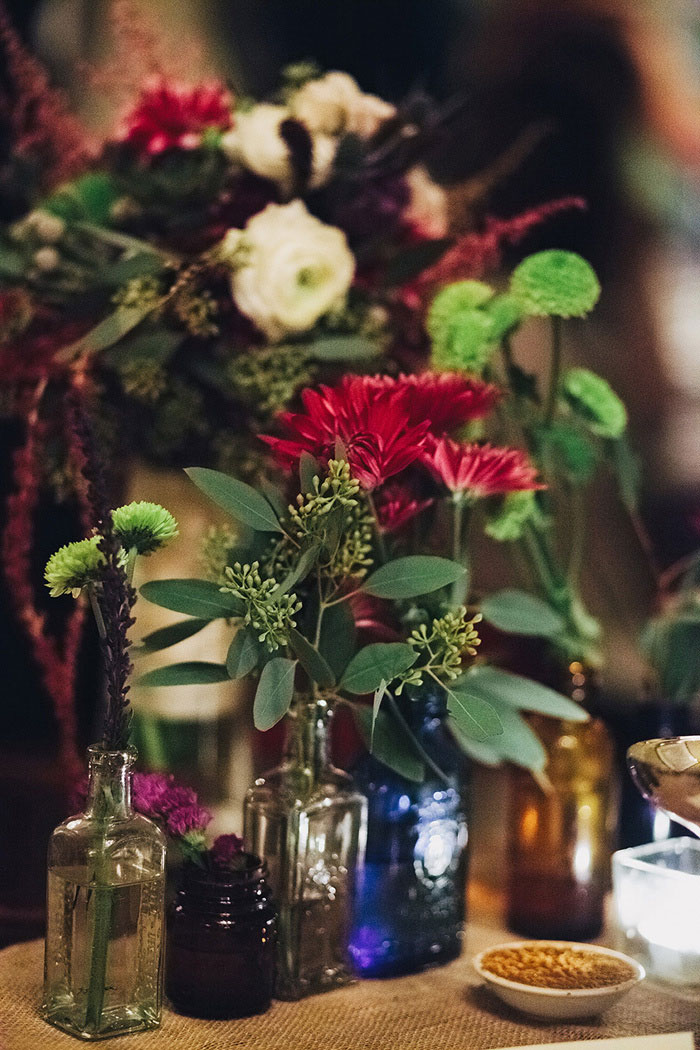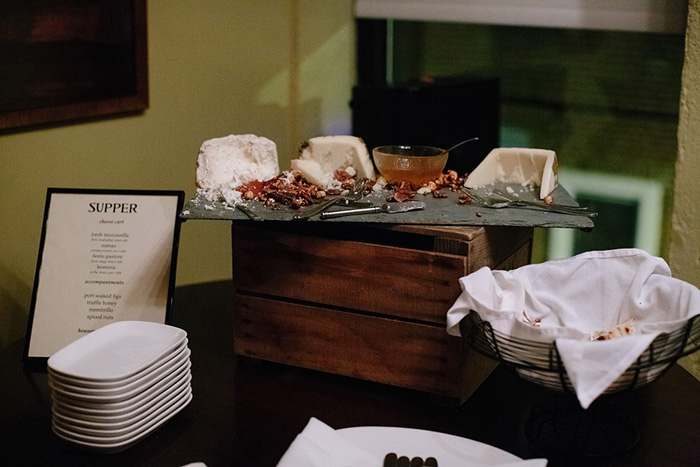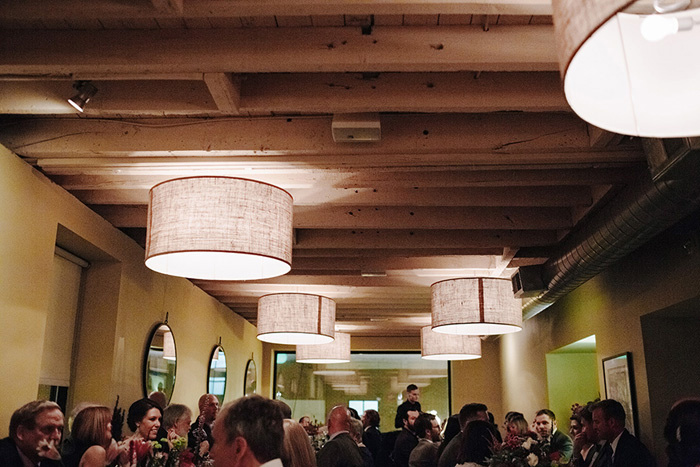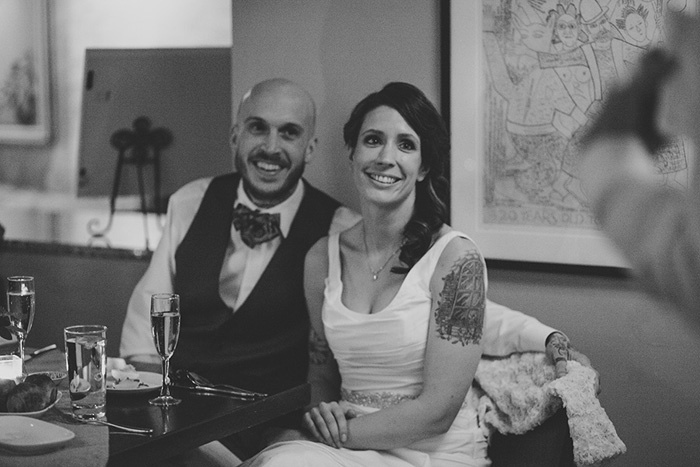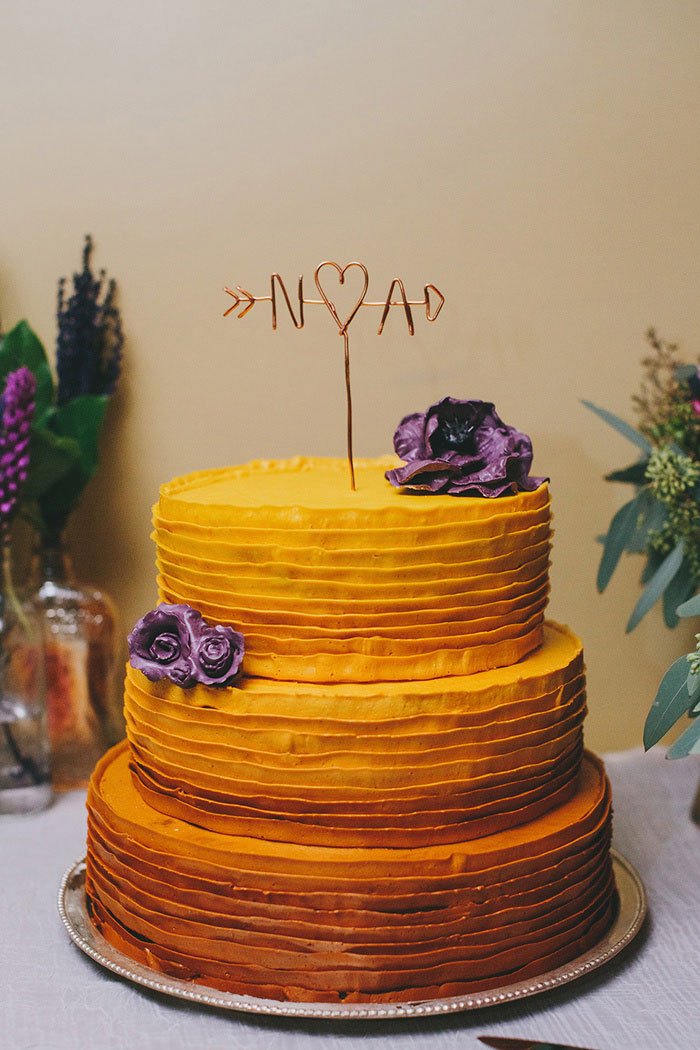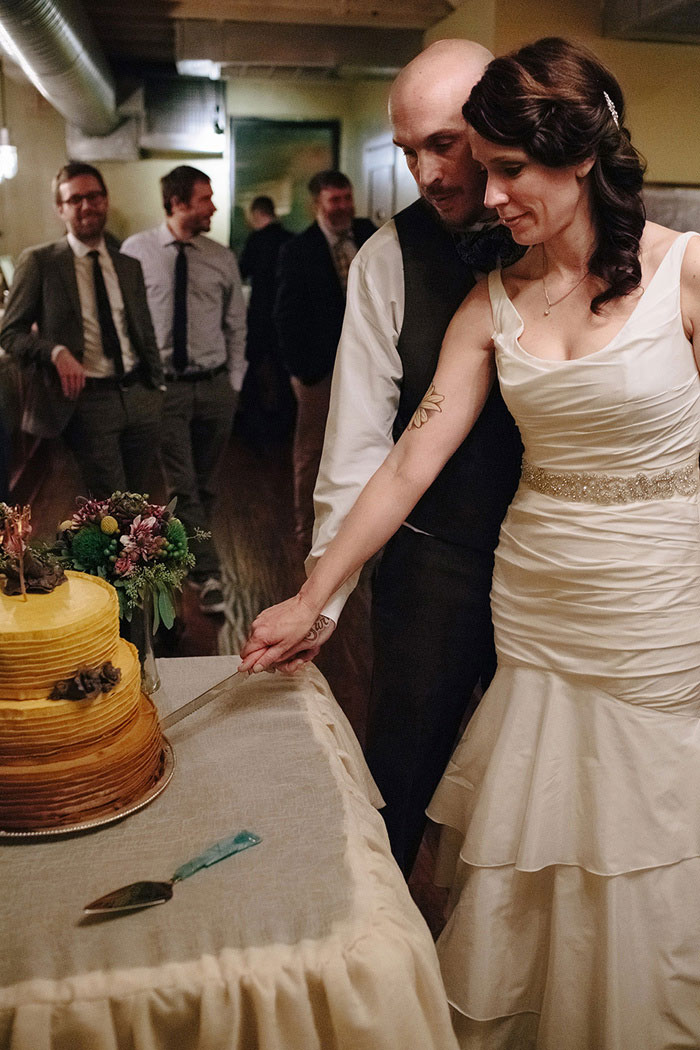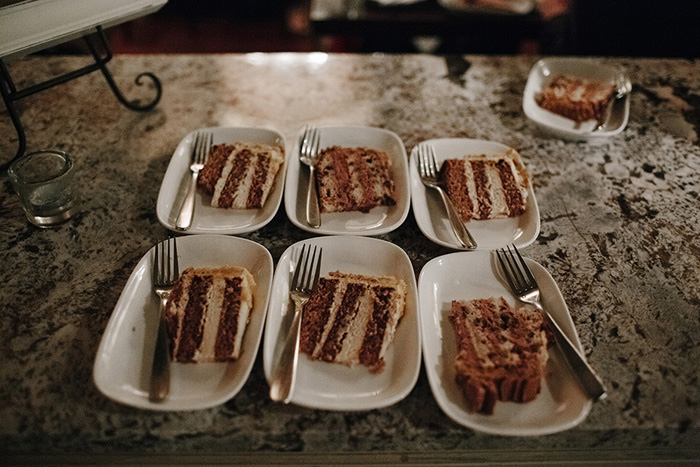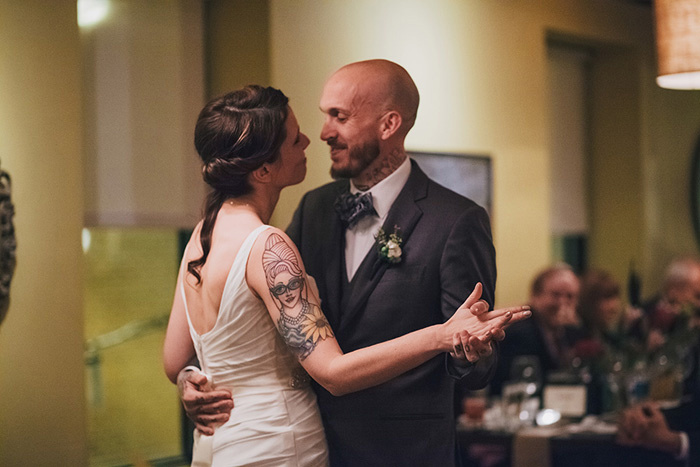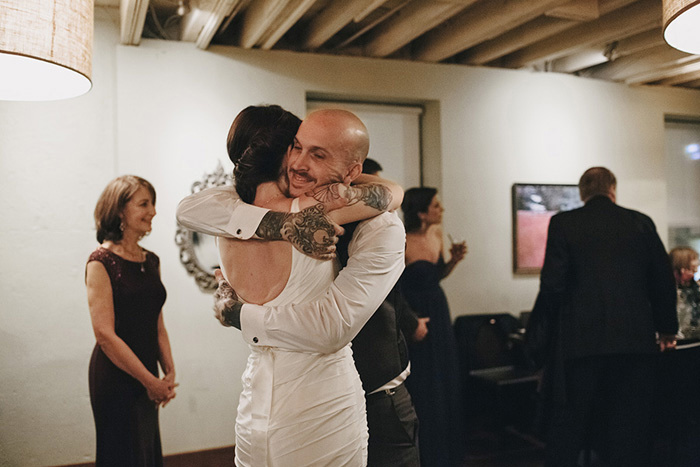 What was the best thing about having an intimate wedding? 
I remember every second of my wedding, which is something that I don't think every bride can say. I enjoyed every moment too. I never felt rushed or busy or like there were too many people to greet while all I wanted to do was drink champagne with my husband. I also never felt stressed in the planning process once we decided to have a small wedding! It was all so manageable! The cherry on top is that we were able to plan the exact wedding we wanted within our budget by choosing an intimate experience.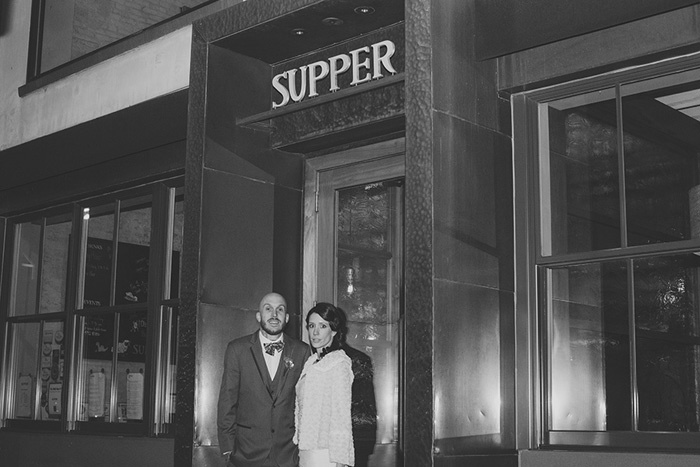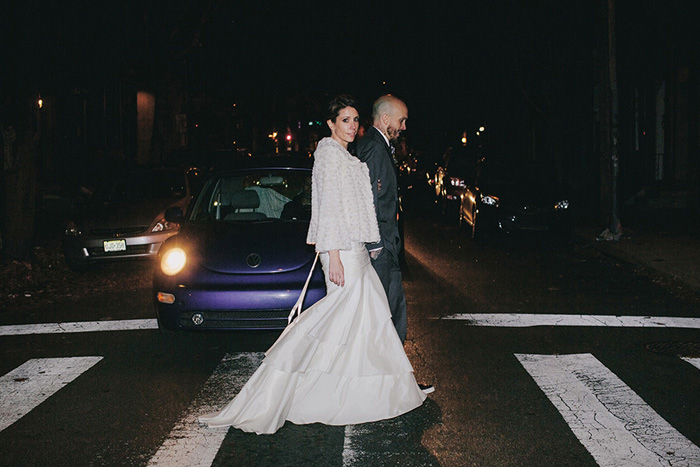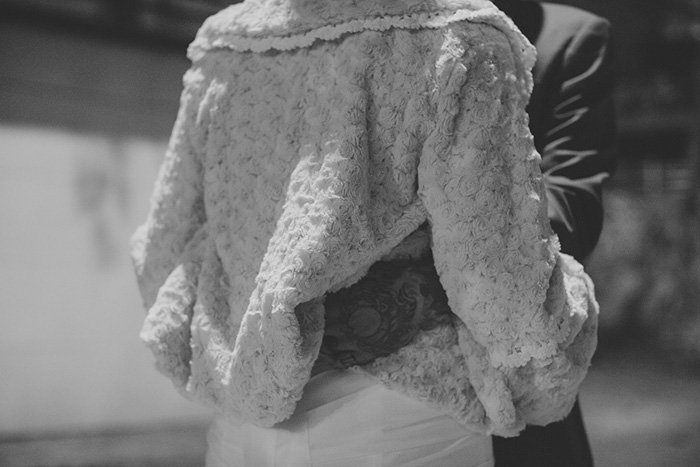 What advice do you have for couples who are considering an intimate wedding? 
Do it! It's so worth it. I think if your real struggle is with who not to invite, confront the issue head on.  Explain to the people you can't invite – especially family – why you're choosing an intimate wedding and I suspect you'll find that they respect your decision. Don't let the pressures from family and friends (and worse, society) to have a huge wedding change your feelings. It's so worth it to be able to relax through your planning process and enjoy your wedding day to the fullest.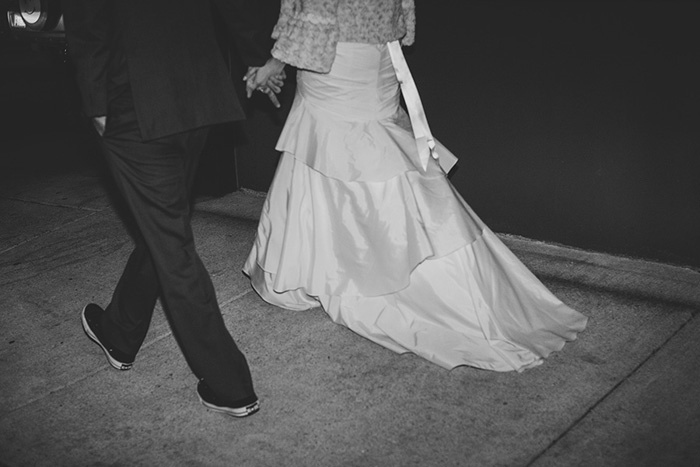 Vendors:
Venues: Philadelphia Magic Gardens, Supper Restaurant
Photographer: Adachi Pimentel Photography
Food: Supper Restaurant
Cake: Global Dish Caterers
Flowers: PURE Florist
Hair and Makeup: Parlour Salon