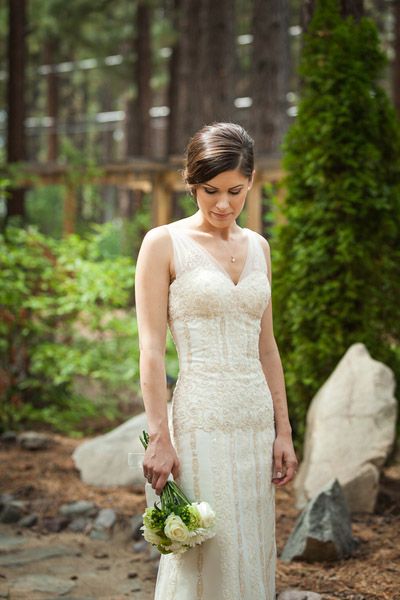 You're down to the last few weeks before your wedding. The venue is set, the two tier mocha buttercream wedding cake has been ordered – you've even got the homemade jam wedding favors wrapped. But still, you have the nagging feeling that you've forgotten something. It has something to do with that stunning beaded gown you'll be wearing. Sure you've had it sized perfectly – and you have all the accessories to go with it, but what are you going to do with it after the wedding?
For many brides, a wedding dress is not only a big financial investment – but also an emotional one. Not only is it a keepsake of one of the most special days in a bride's life, it can also be a heirloom to pass on to future generations. That's why it's so important to have it properly cared for after the wedding.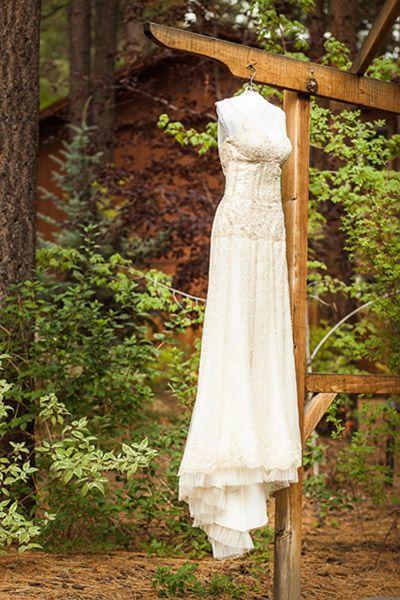 You might not realize it,  but your wedding gown goes through a gauntlet of stain-causing obstacles on your wedding day – from buttercream icing to dirt and grass along the hem. (Those shots of you and your sweetie in the open meadow behind the barn are lovely, but they can wreak havoc on your dress!) And if it's hot, well, sweat stains can also leave their mark. If left untreated these stains can lead to yellowed fabric years down the road as you dress sits in storage.
That's where the exclusive online Wedding Dress Preservation service with the Wedding Dress Preservation Kit comes. The kit stands today as the original service to help brides nationwide have their dress museum quality cleaned and preserved using methods that he company developed over a century ago.
Many of the methods used to clean and preserve gowns have evolved over the years and the company is one of the first in the United States to employ the renowned SystemK4 cleaning process, once only reserved for museum preservation and now attainable for brides across the nation at an affordable price.
The best part of the service? You'll never need to leave your home! Simply order the kit from www.weddinggownpreservationkit.com and it arrives at your door in 5-7 days. You can pre-order weeks or months before your wedding day. Pack up your dress into their exclusive preservation kit which includes free shipping insurance and in a few weeks your gorgeous gown comes back looking brand new in its very own preservation chest.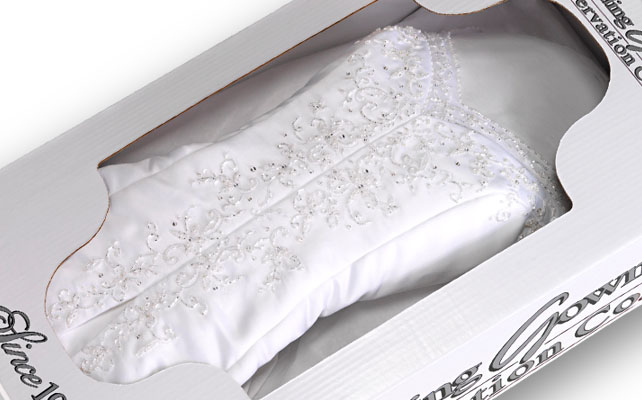 Photo One and Two:  Anita Martin Photography
Sponsored Post.