Jodene and Matt's Winnipeg at-home wedding was everything that they hoped it would be; cozy, unique and heartfelt. Surrounded by their nearest and dearest, they shared vows that they wrote together in the perfect intimate ceremony. After saying their "I dos", they trotted off to their favorite restaurant for a dinner that has us drooling with envy.
Here's what their photographer, Mairen Kops of Lucky Girl Photography had to say about this stylin' lil' wedding:
Matt & Jodene have such a great sense of style and it was evident the moment I walked into their home.  Matt an architect with an affinity for modern furniture showed me a Blu Dot catalogue for photo inspiration and I instantly knew that this was going to be such a cool shoot!  Their theme for the day was just a regular Saturday afternoon, doing the things they love to do on the weekends.  We started out at our studio where I had artist Bones Jones do a surprise mural on the the chalkboard that I thought would compliment there style.  Then off we went… First coffee at Parlour, some browsing at Hut K, and then a very fast and chilly walk in their neighbourhood park.  The ceremony at their house surrounded by their closest family and friends was perfection.  Followed  by hugs, laughs and champagne and then off they went to Bistro 7. 1/4 for the night.  What a great day!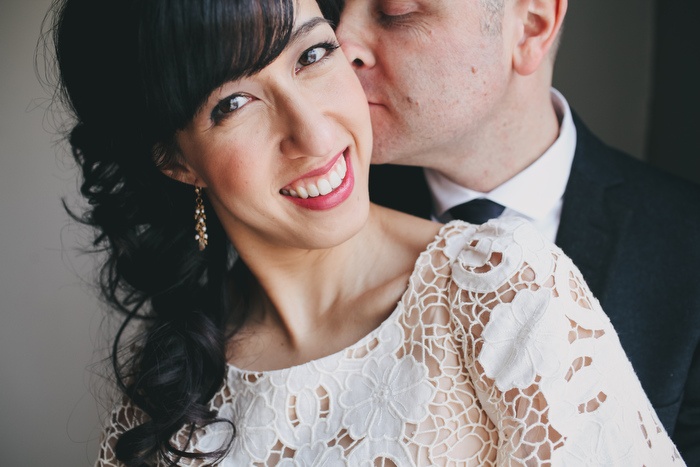 Jodene, 36 & Matt, 37
Winnipeg, Manitoba
Wedding Date: January 12, 2013
Number of Guests: 18 (16 adults and 2 children)
Wedding Cost: $8,000
Wedding Ceremony Location: The bride and groom's home
Wedding Reception Location: We celebrated at home for a bit after the ceremony, then went to have a wonderful dinner at a wonderful restaurant in our neighborhood – Bistro 7 ¼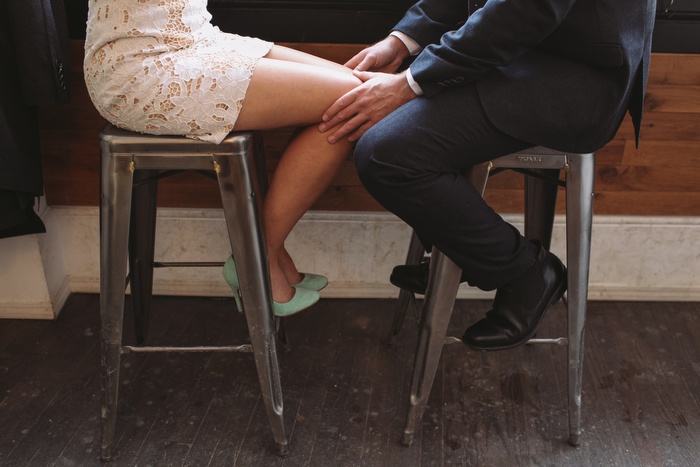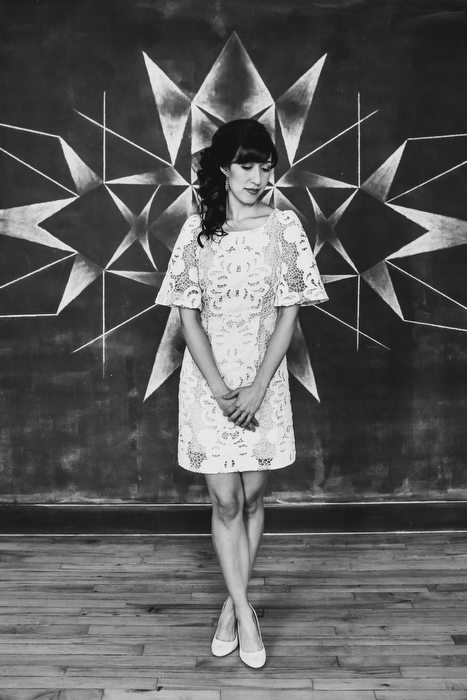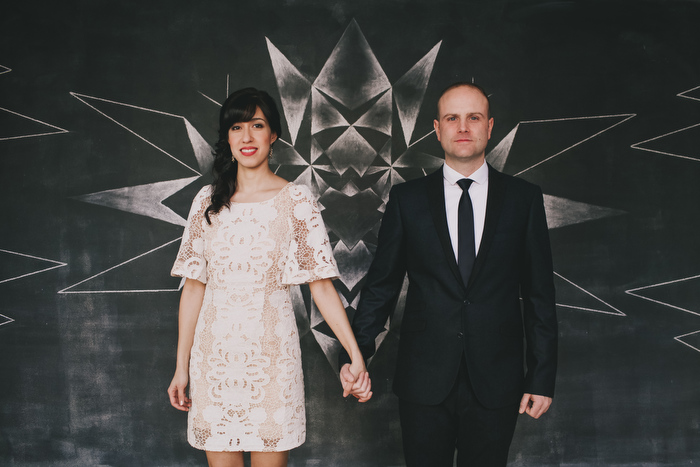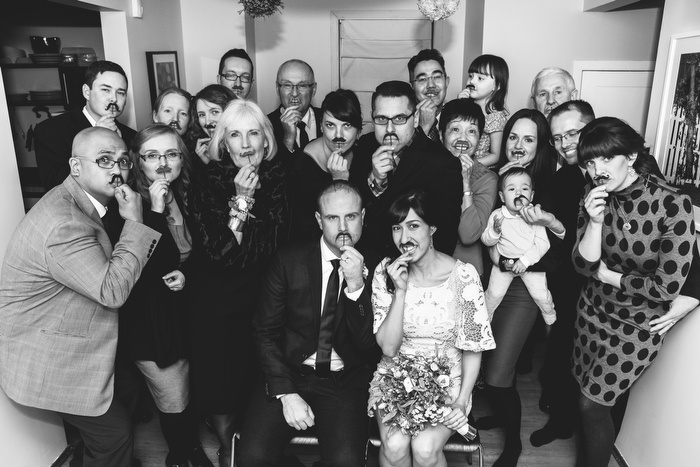 Why did you have an intimate wedding?
We really wanted to be able to spend time and have conversations with everyone who attended our wedding. We also felt uncomfortable with the thought of sharing our wedding vows in front of a huge group of people. We wanted to make our ceremony very personal and felt the most comfortable doing that with a group of our closest friends and family.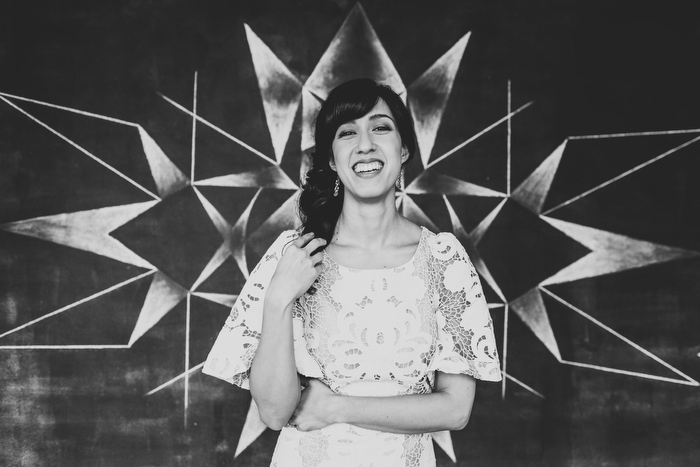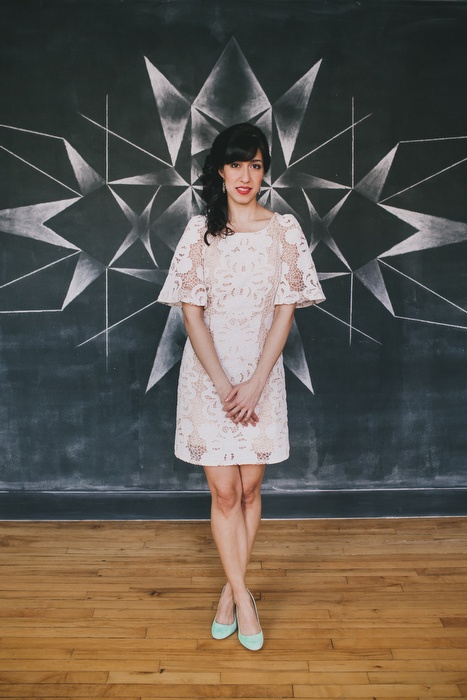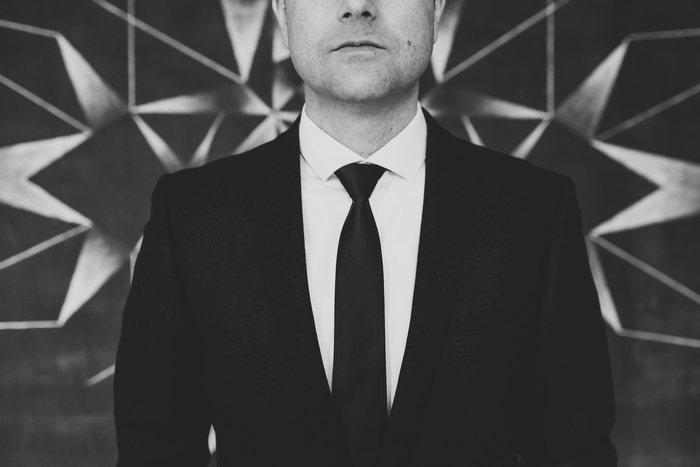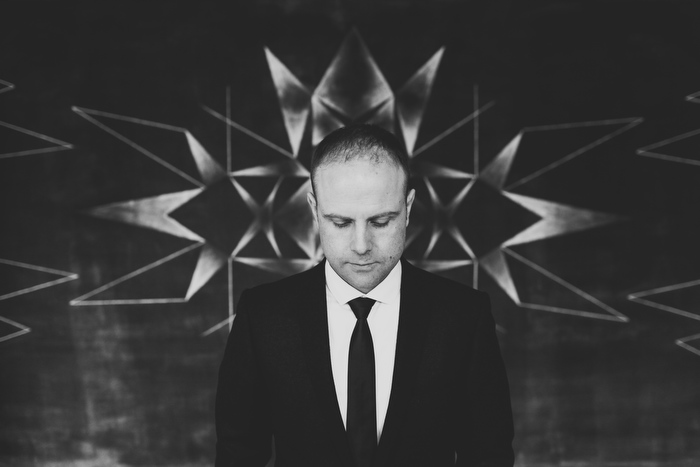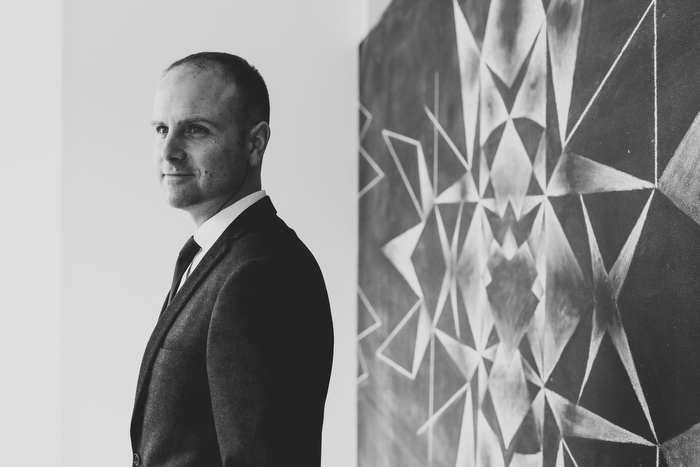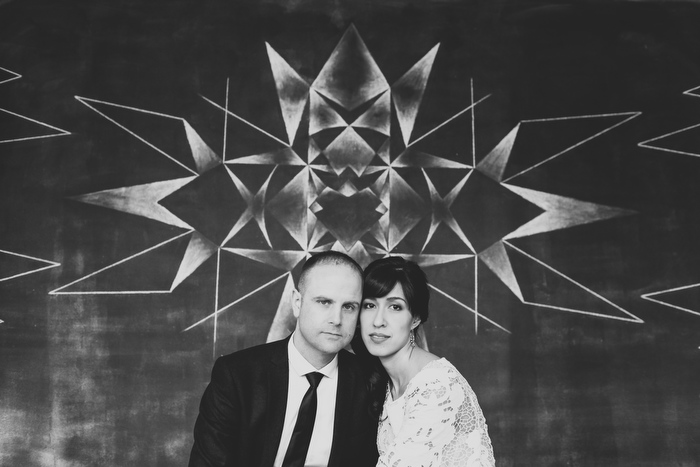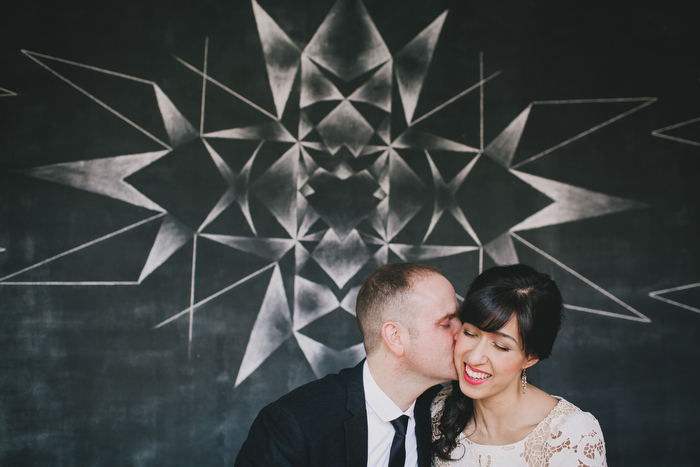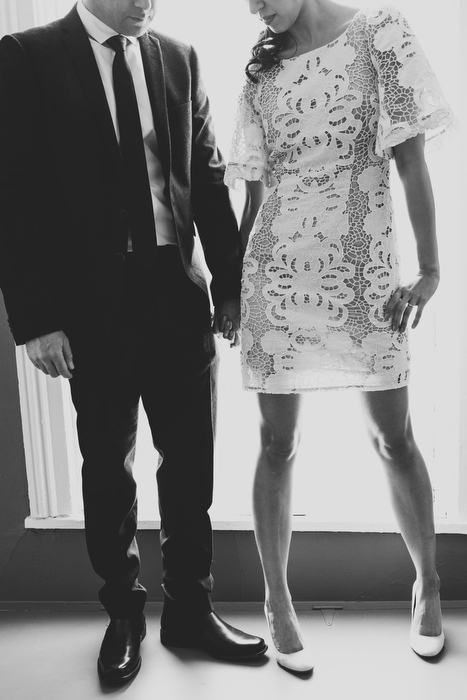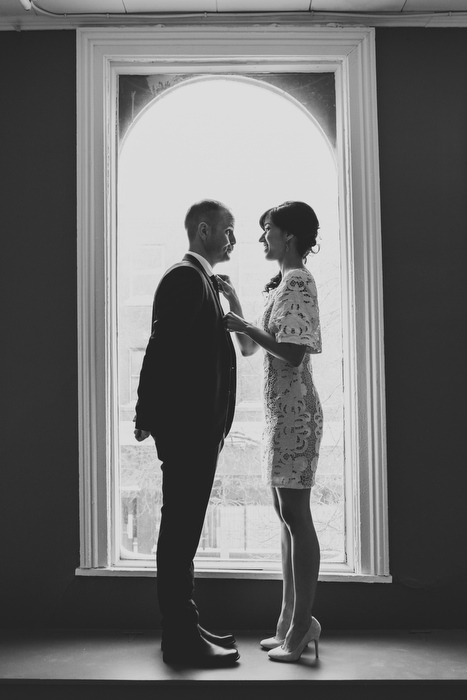 What are some the challenges that you faced planning an intimate wedding?
We hated leaving people out! There were so many friends and family that we would have loved to have to our wedding but, in our case, we found that we either had to go really big or really small.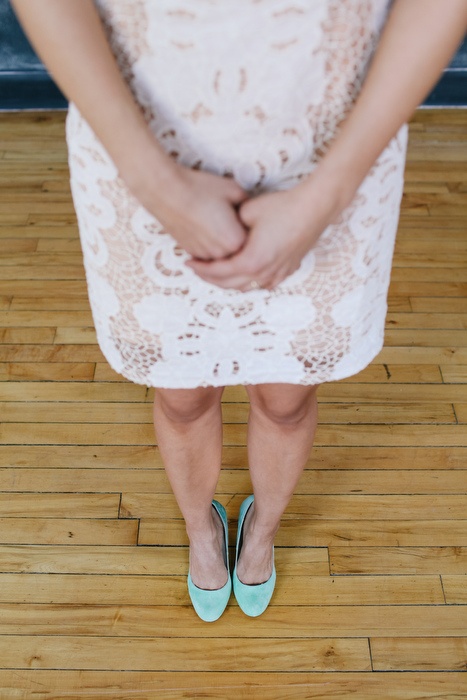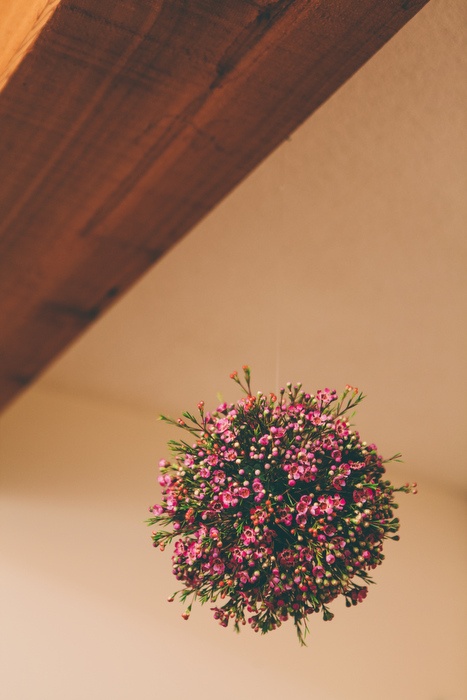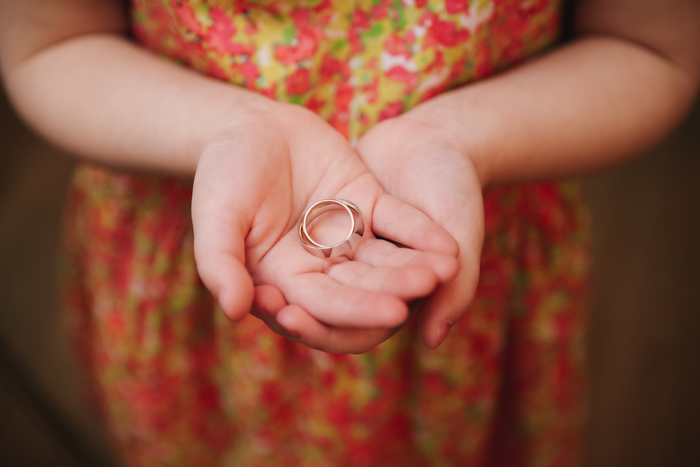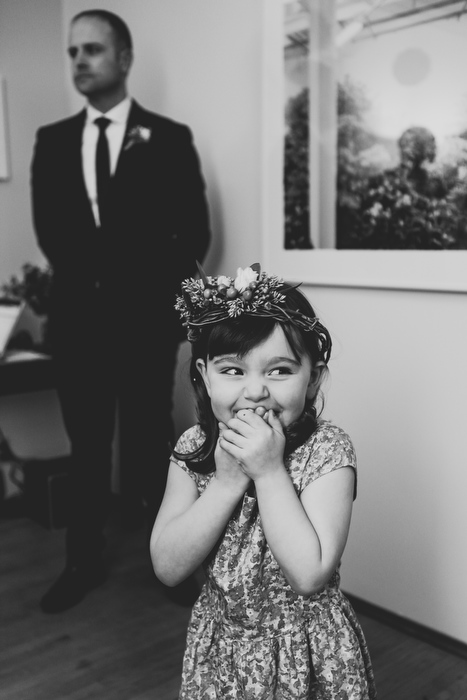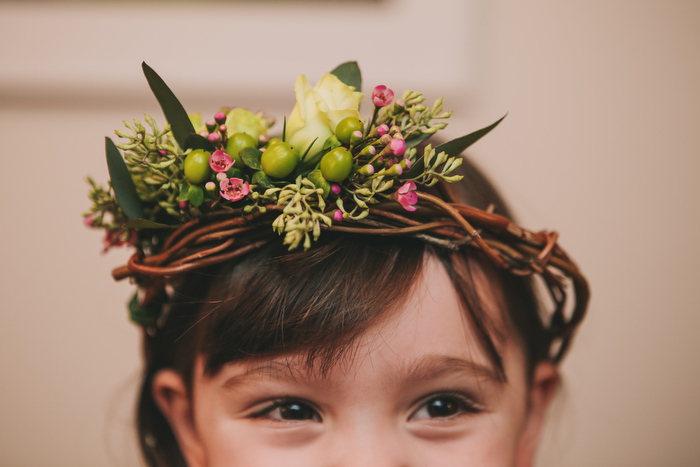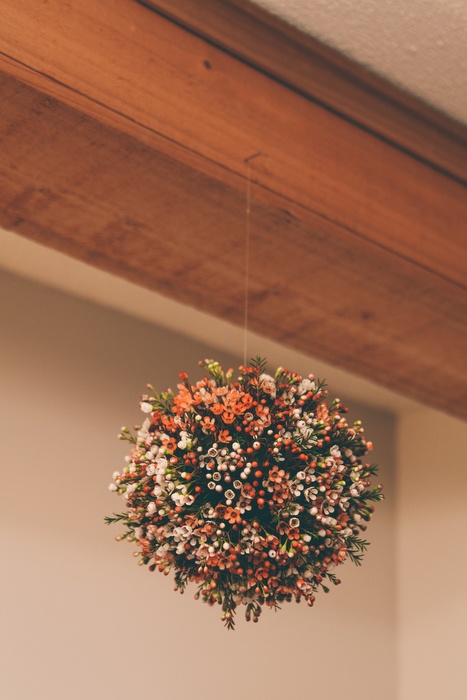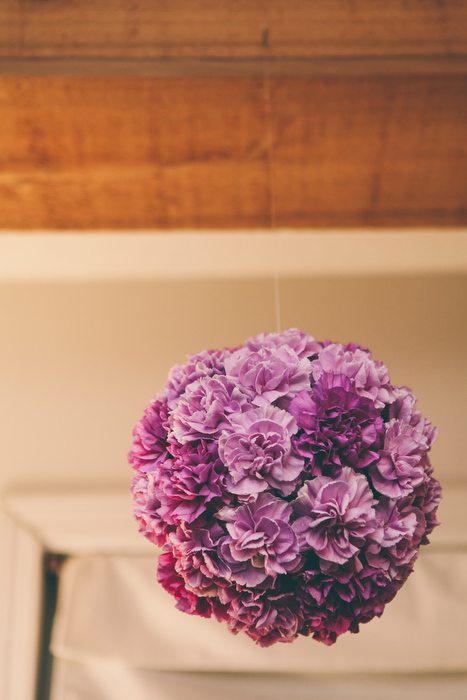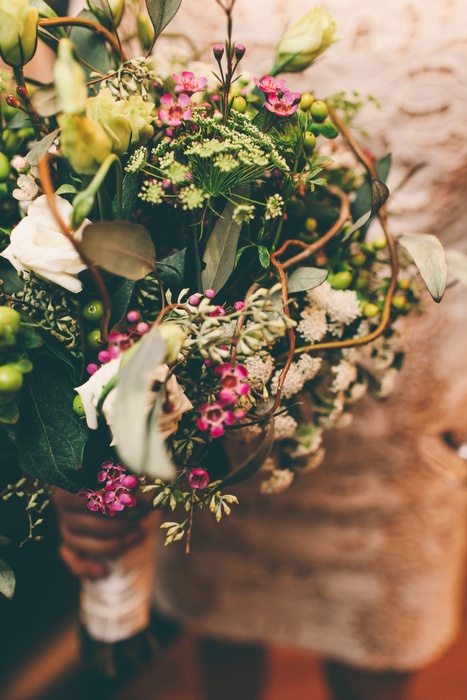 Was it difficult to pare down the guest list?
At first, yes, it was difficult. But ultimately we focused on who we really wanted to share our day with and we were happy with the end results.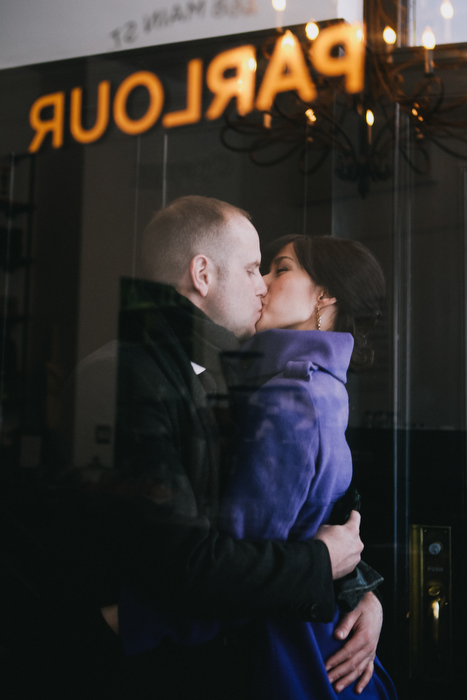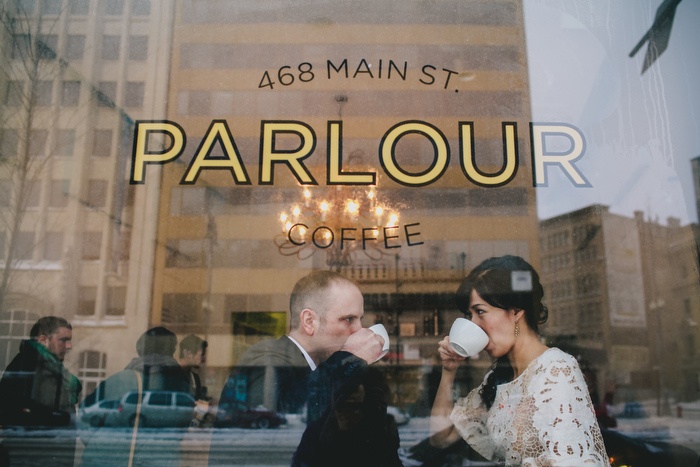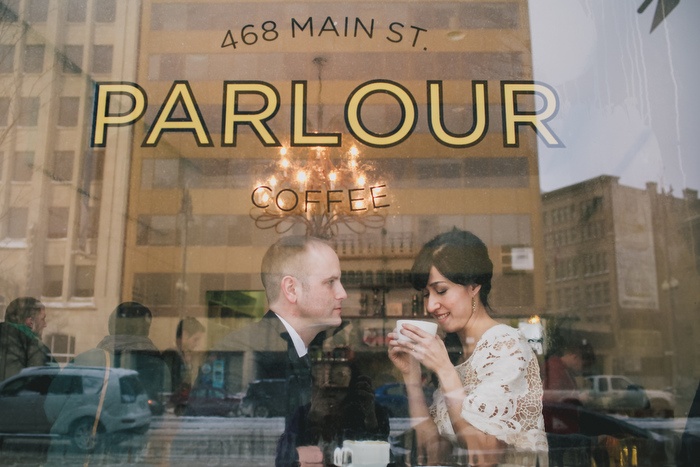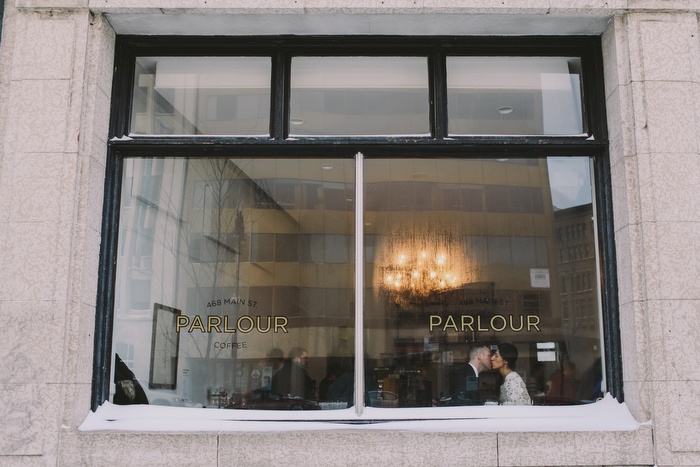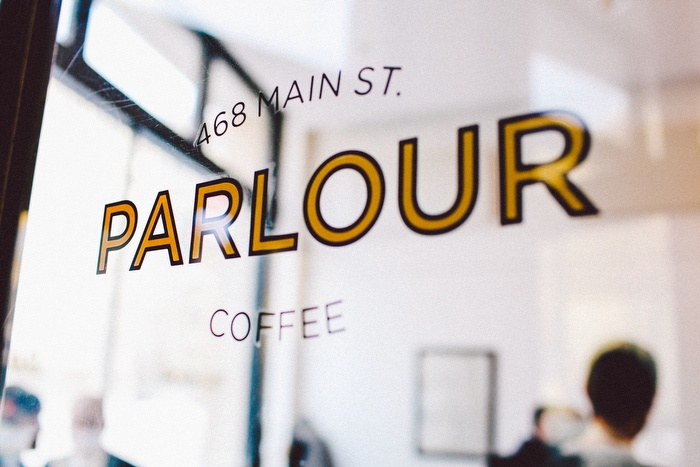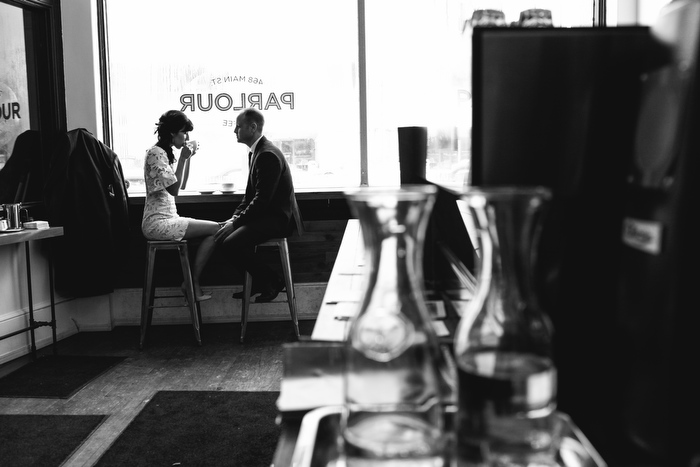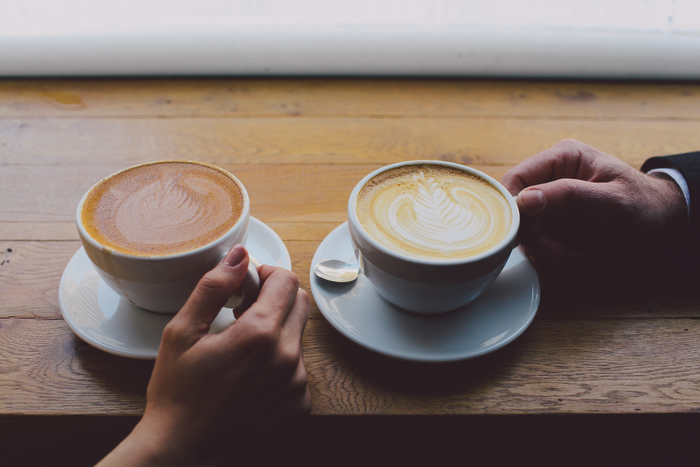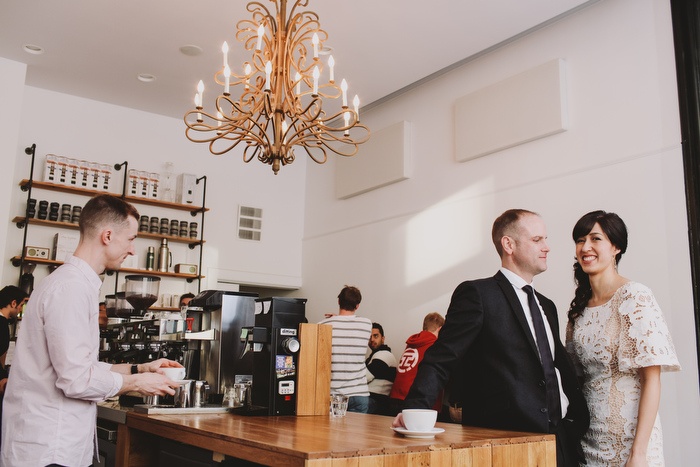 Did you have any 'issues' with the small guest list from friends and family? If so, how did you address them?
No, we didn't encounter any issues. We know that there were some people who were disappointed, but their disappointment wasn't expressed in any negative ways. We're very lucky to have friends and family who supported our decision to have a small wedding.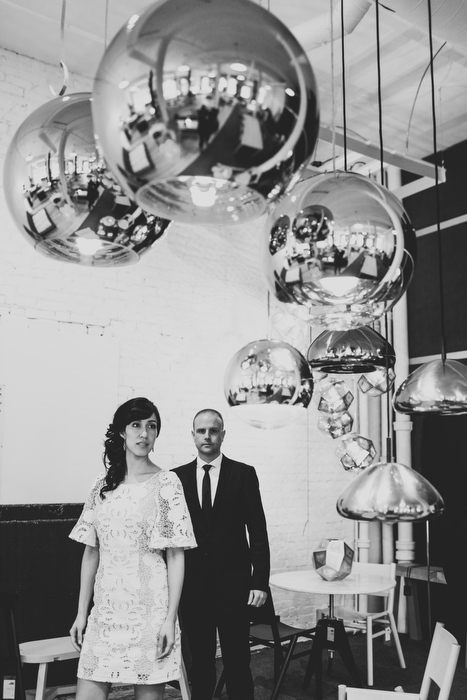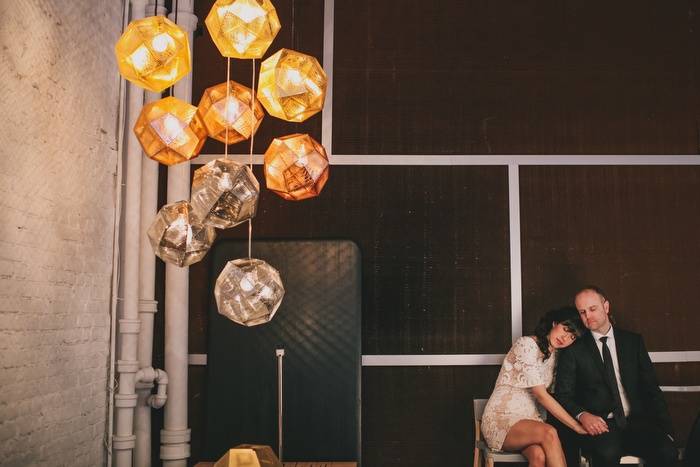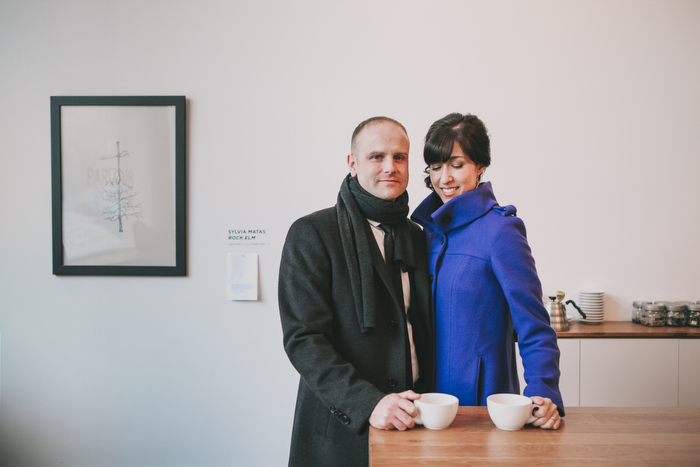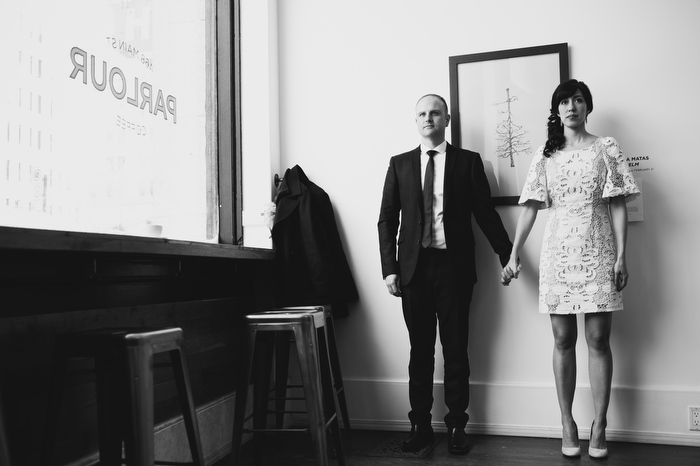 What were the highlights of the ceremony?
We wrote our vows together and felt that they really represented who we are as a couple and what marriage means to us. It was so special to be able to share these with our friends and family. It was also very special to have my 4 year-old niece attend and act as our ring bearer/flower girl. She did a great job!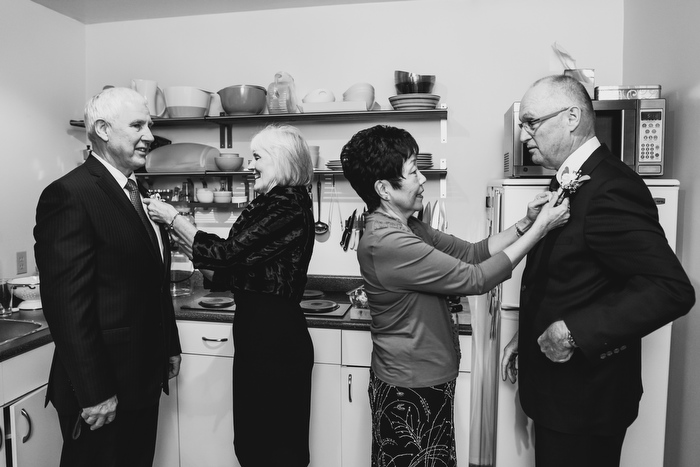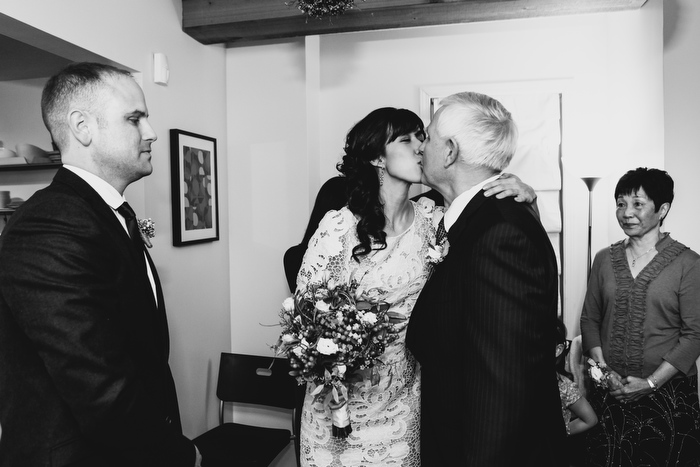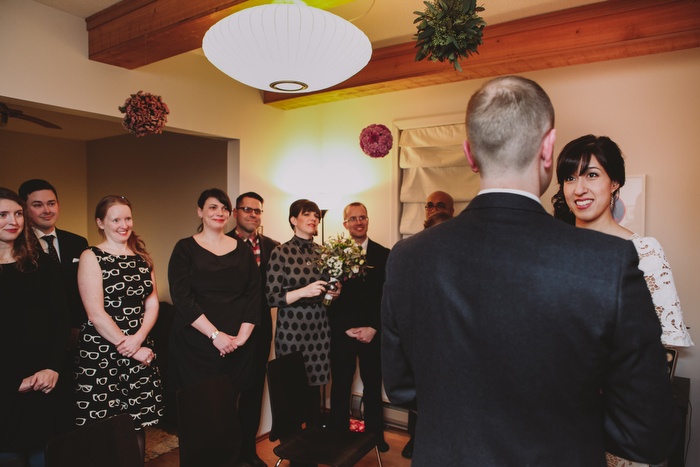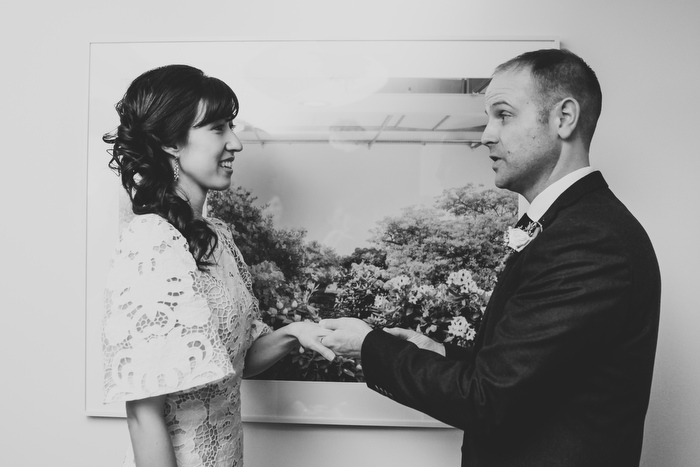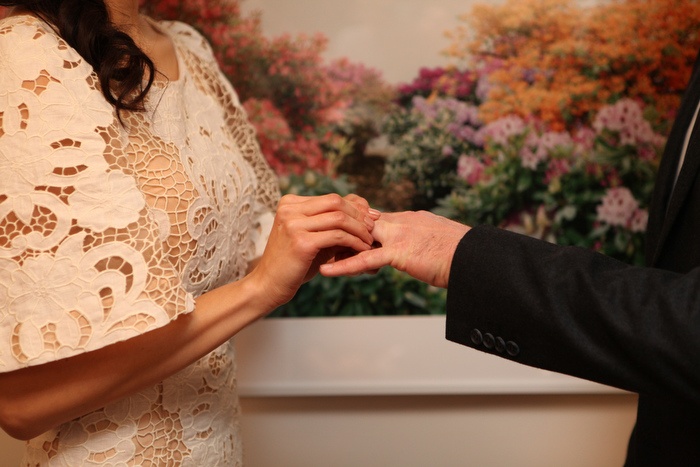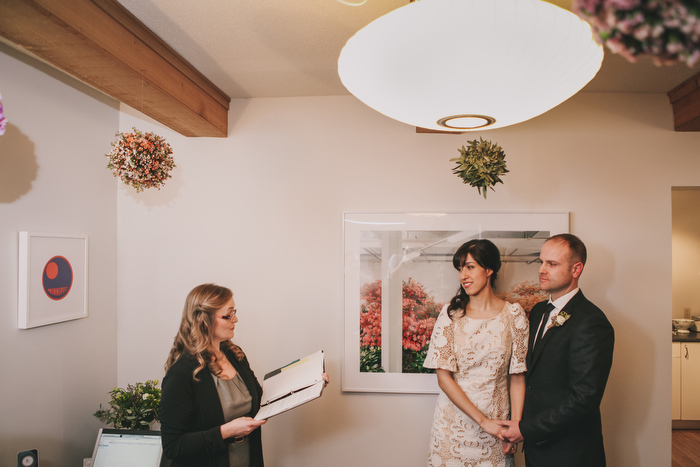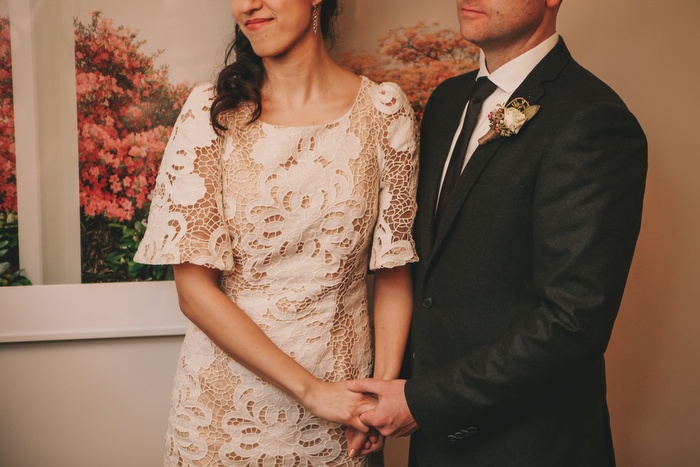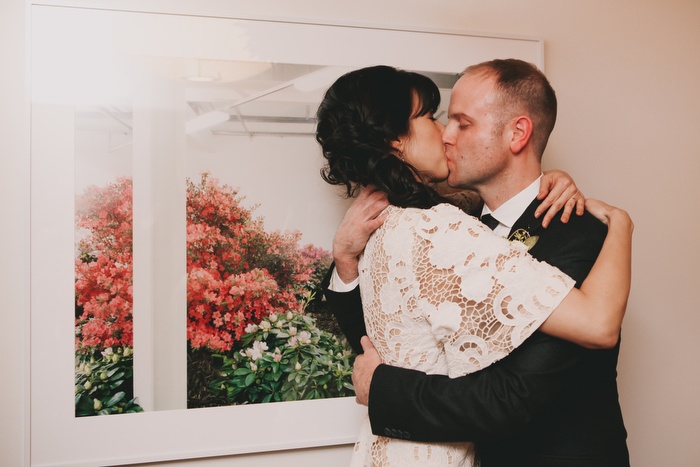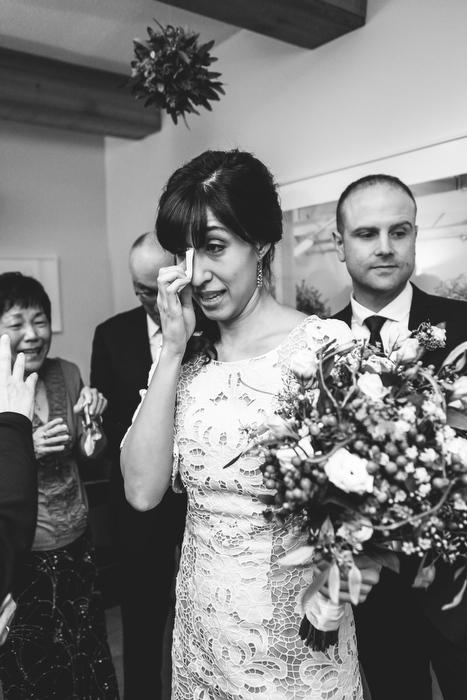 What were the highlights of the reception?
Matt and I both love food. We knew early on that we wanted our wedding to have great food. We are fortunate enough to live a few blocks away from Bistro 7 ¼, which in our opinion is one of the best restaurants in the city. We booked the private room there and were fortunate enough to have Chef Ben Kramer (from Diversity Foods) work with Chef Alex Svenne from 7 ¼ to create a custom 12 course tasting menu for us. We and all of our guests were blown away by the quality, innovation, and fabulousness of the meal. We arrived at the restaurant at 7:00 and didn't stop eating until 1:00 am.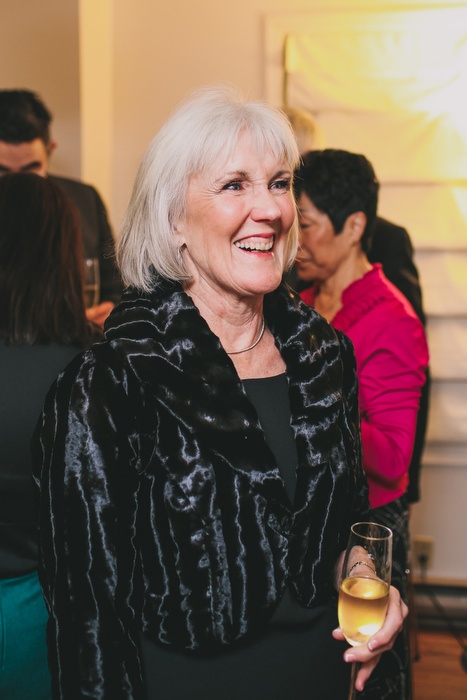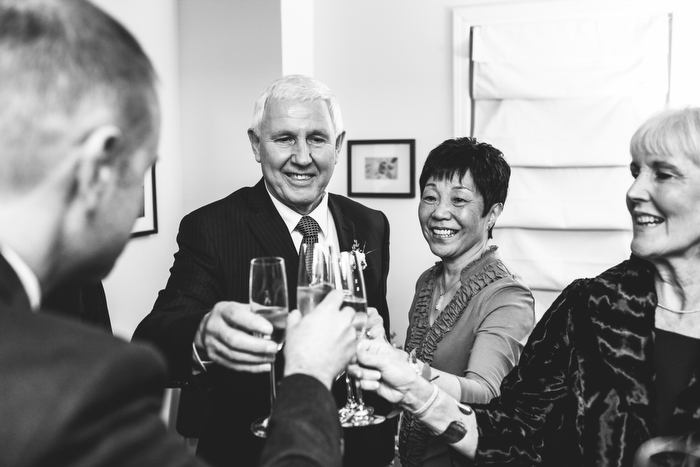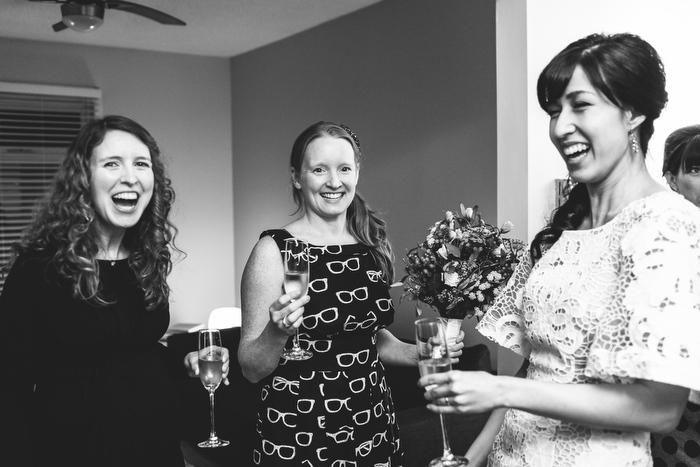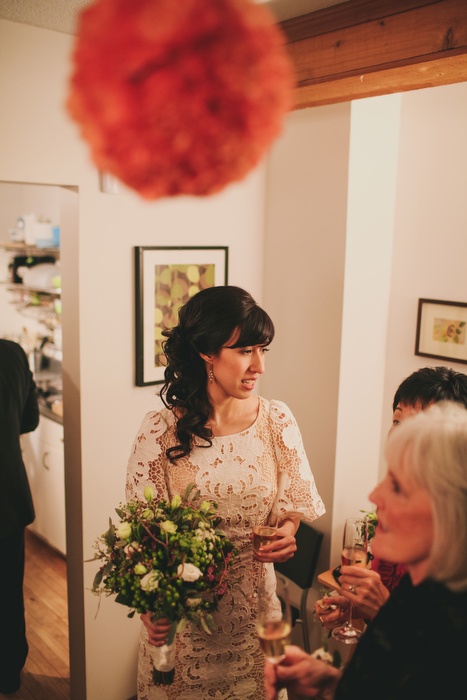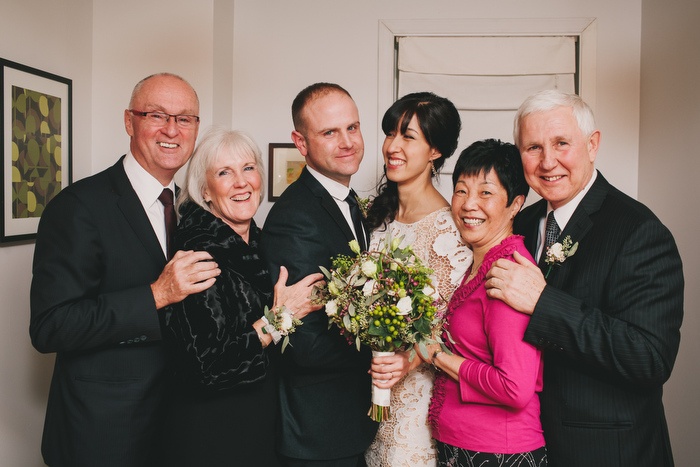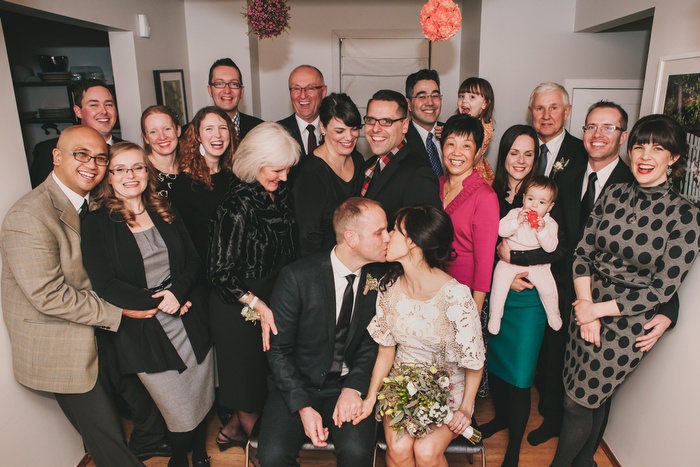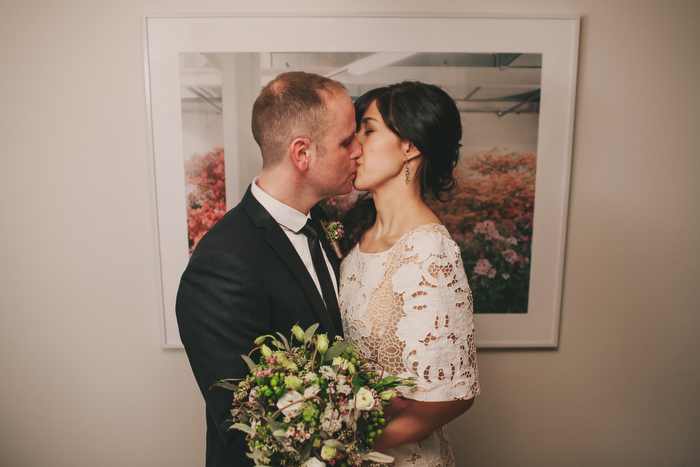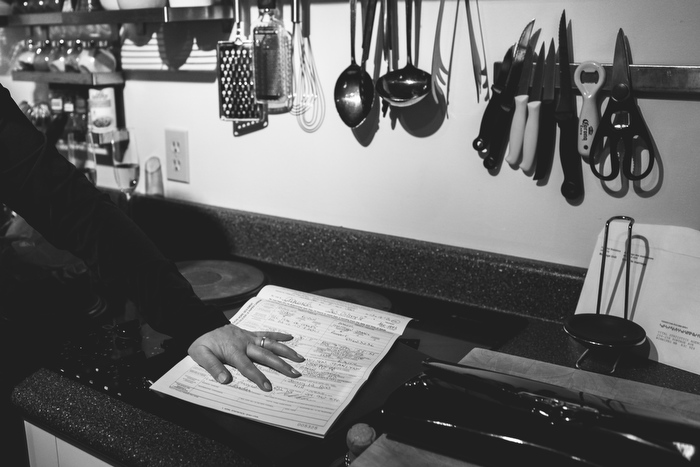 What was the best thing about having an intimate wedding?
We didn't feel like we were on display or on show. We felt like we were part of a group of people who were celebrating together. We got to talk with everyone, laugh with everyone, and nothing felt rushed.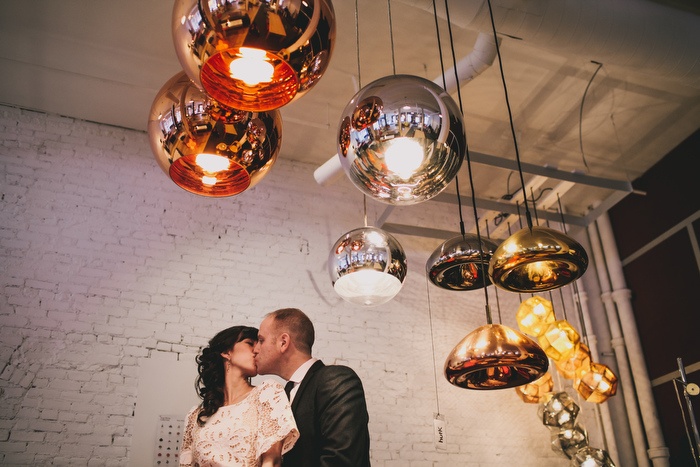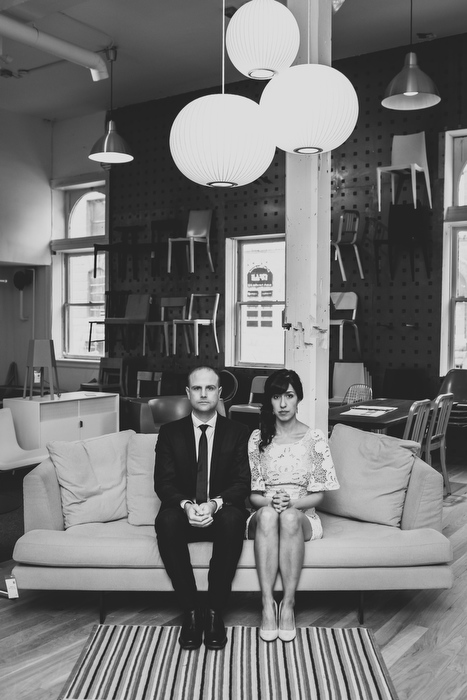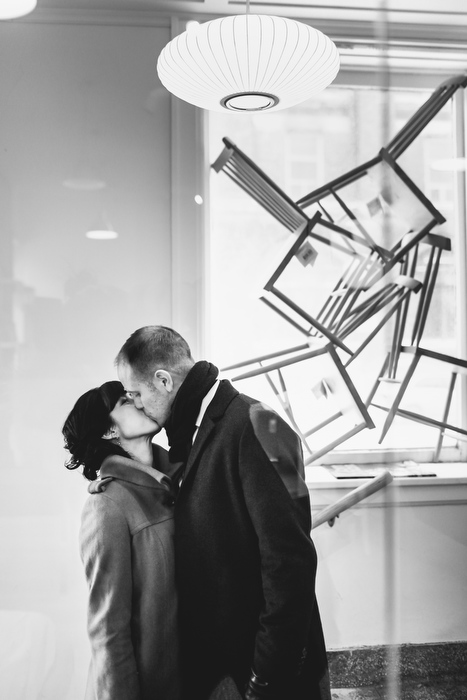 What advice do you have for couples who are considering an intimate wedding?
There's still a lot of planning to be done, even with a small wedding! It's easy to get fooled into thinking that there's less work to be done but the same elements are still there: dress, flowers, food, ceremony.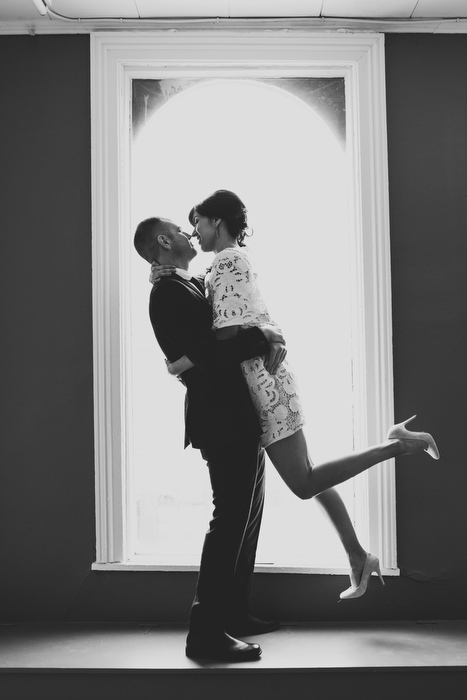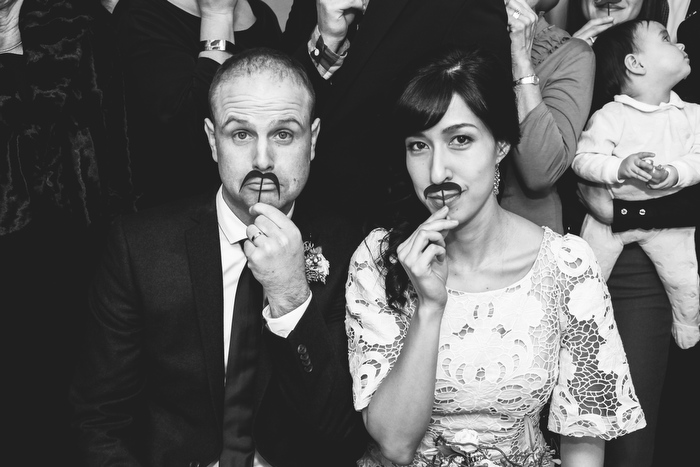 Vendors: 
Flowers: Fache Floral Designs 

Dress: BHLDN 

Groom's Suit and Shoes: purchased at Danali

Photography: Mairen Kops of Lucky Girl Photography 

Food: Hosted at Bistro 7 ¼, prepared by Chefs Alex Svenne and Ben Kramer