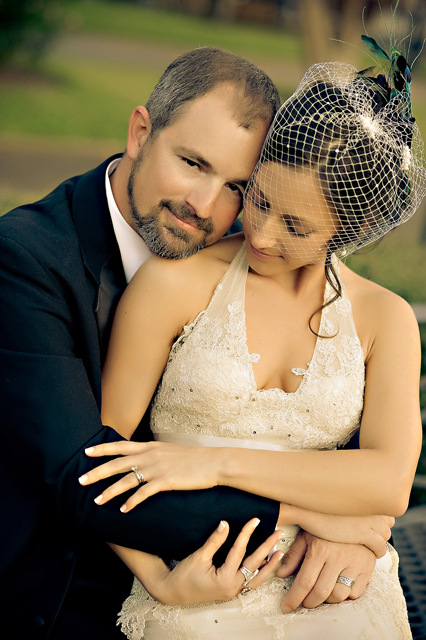 Brandi, 31 &  Jeremy, 37
New Orleans, LA
Wedding Date: October 24, 2008
Number of Guests: 75
Wedding Cost: $20,000
Wedding Ceremony Location: Pat O'Brien's on the River (The Promenade)
Wedding Reception Location: Pat O'Brien's on the River(The Grande Terrace)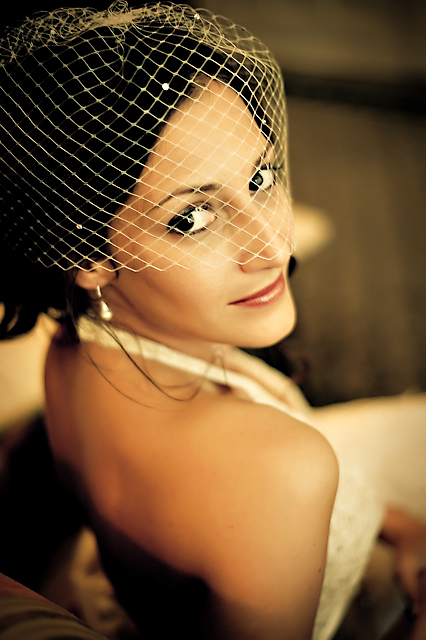 Why did you have an intimate wedding?
If it was left up to my dad we would have had 250 people! We originally invited 150 people, knowing that only half of that would be able to make due to the travel expenses. We wanted to enjoy ourselves with our closest and dearest family and friends.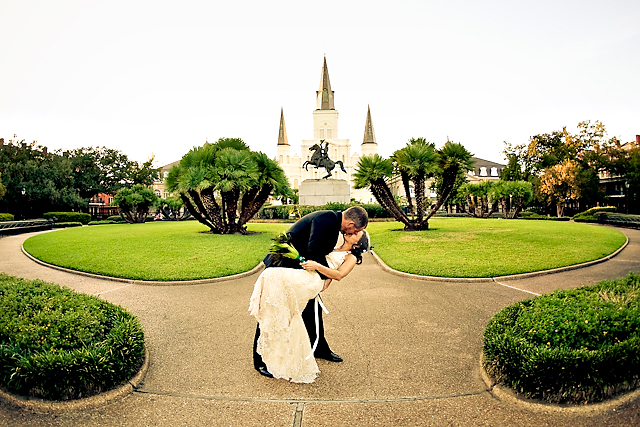 What are some the challenges that you faced planning an intimate wedding?
Not offending anyone by not inviting them.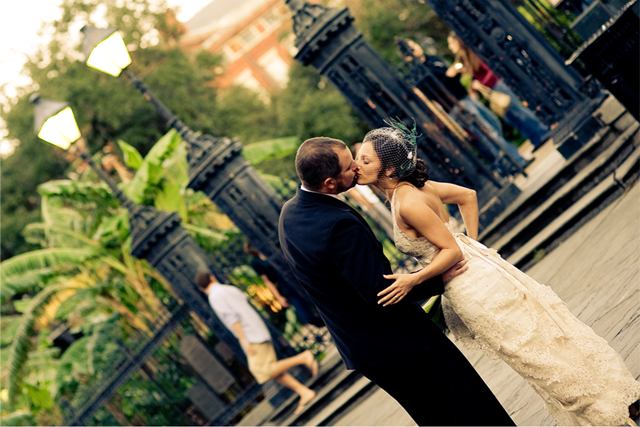 Was it difficult to pare down the guest list?
Yes, because I come from a large family. Plus, Jeremy and I are older, so we have many friends from our many travels independently and as a couple that we wanted to be a part of the celebration.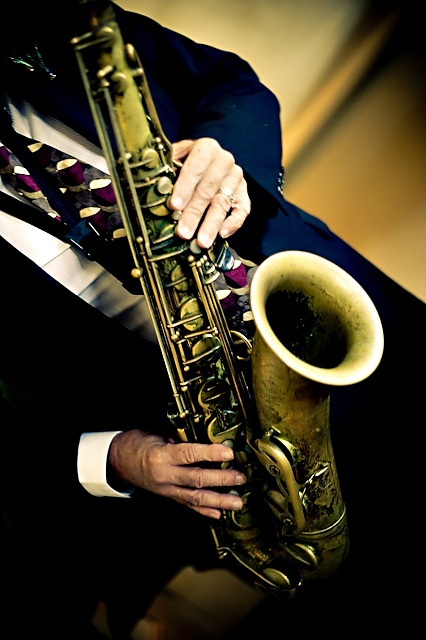 Did you have any 'issues' with the small guest list from friends and family? If so, how did you address them?
Coming from a larger family (with extensions, dad re-married) than Jeremy does most of the issues were from my side. But we both had family that would have to travel to get to the wedding. This ended up being the determining factor in cutting the list, or guests doing that for us. The other issue was both of my parents wanted to invite older relatives that I hadn't seen in 25+ years. I had to explain our vision to them, and put a limit on the number of guests they could invite.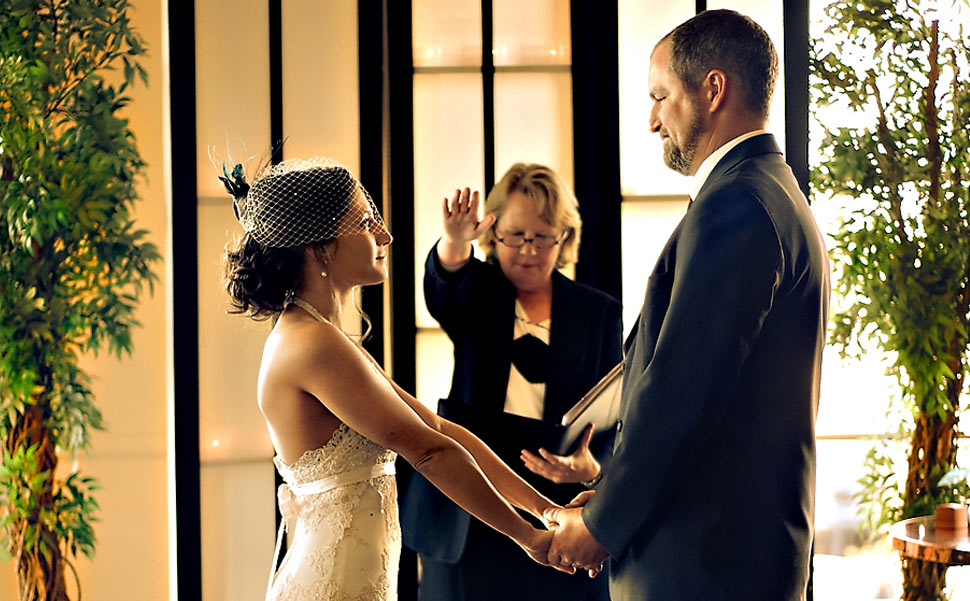 What were the highlights of the ceremony?
Our vows – we wrote our own. Jeremy quoted Winnie the Pooh (I cried & laughed), and I quoted The Anglers Guide to Fishing (how fitting since Jeremy is a fisherman).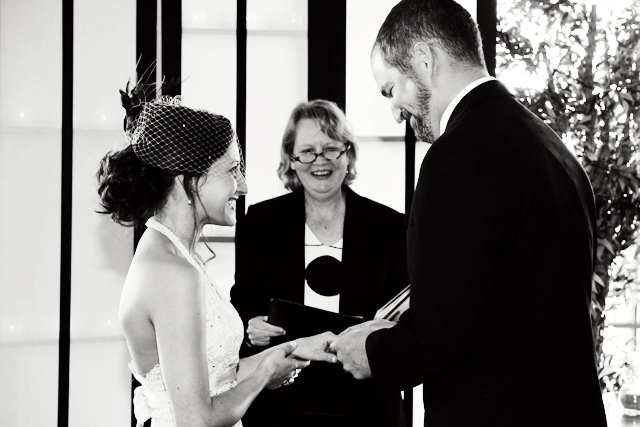 What were the highlights of the reception?
The music and dancing!!! We were on the dance floor the entire night. And personally for me, the father/daughter dance was a highlight. As a photographer, it matters none that I see so many father/daughter dances – they always make me cry. I'm just a daddy's girl at heart. I knew the dance with my dad would be so special, and I would remember it for the rest of my life. I'm choking up just thinking about it, and every time I look at the photos.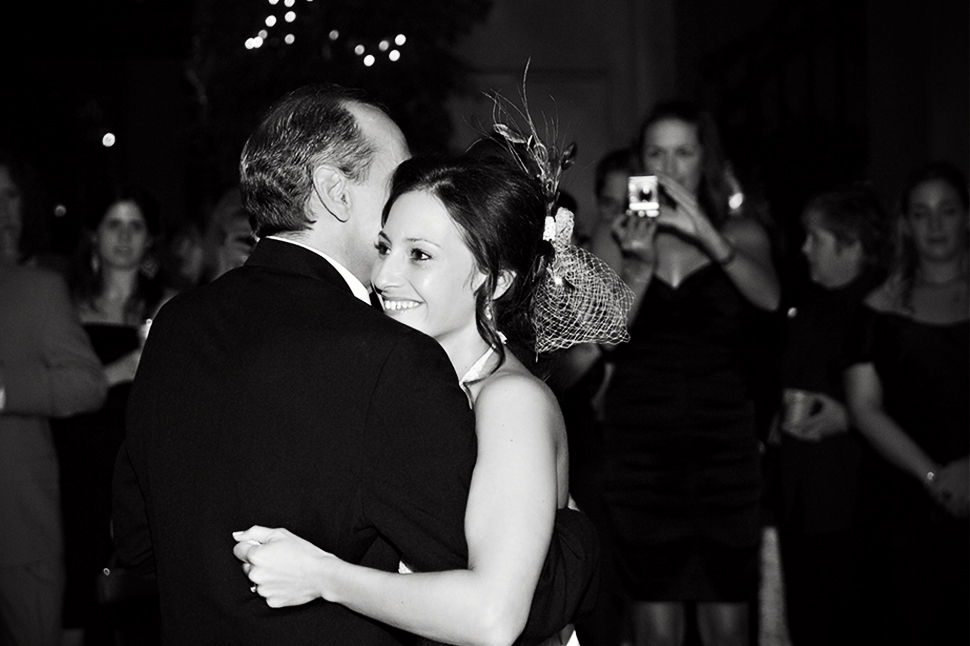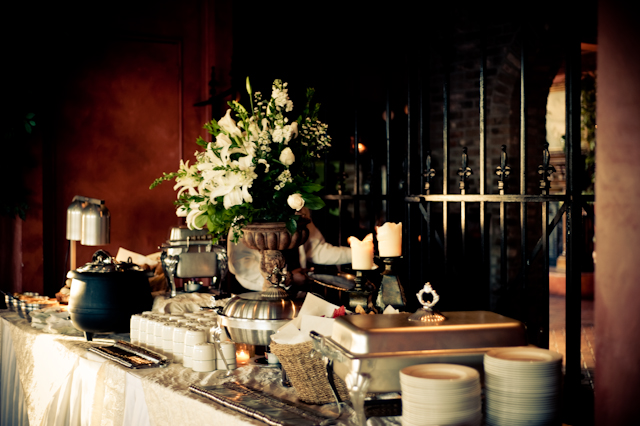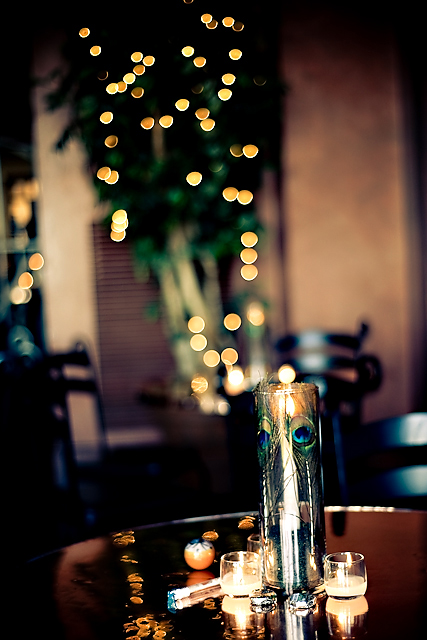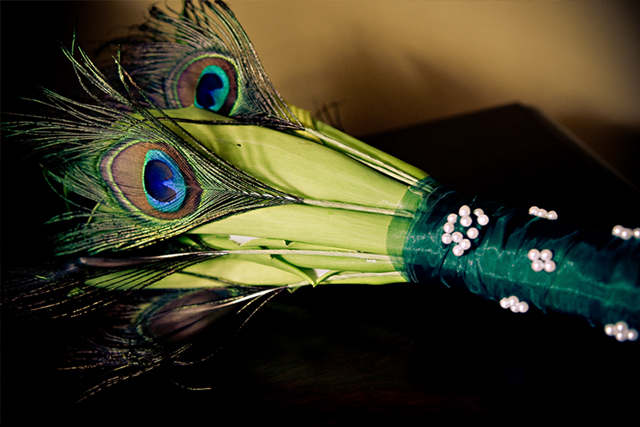 What was the best thing about having an intimate wedding?
The fact that we were able to enjoy our reception, and not feel overwhelmed. We were able to greet and spend time with guests, but still dance our asses off : )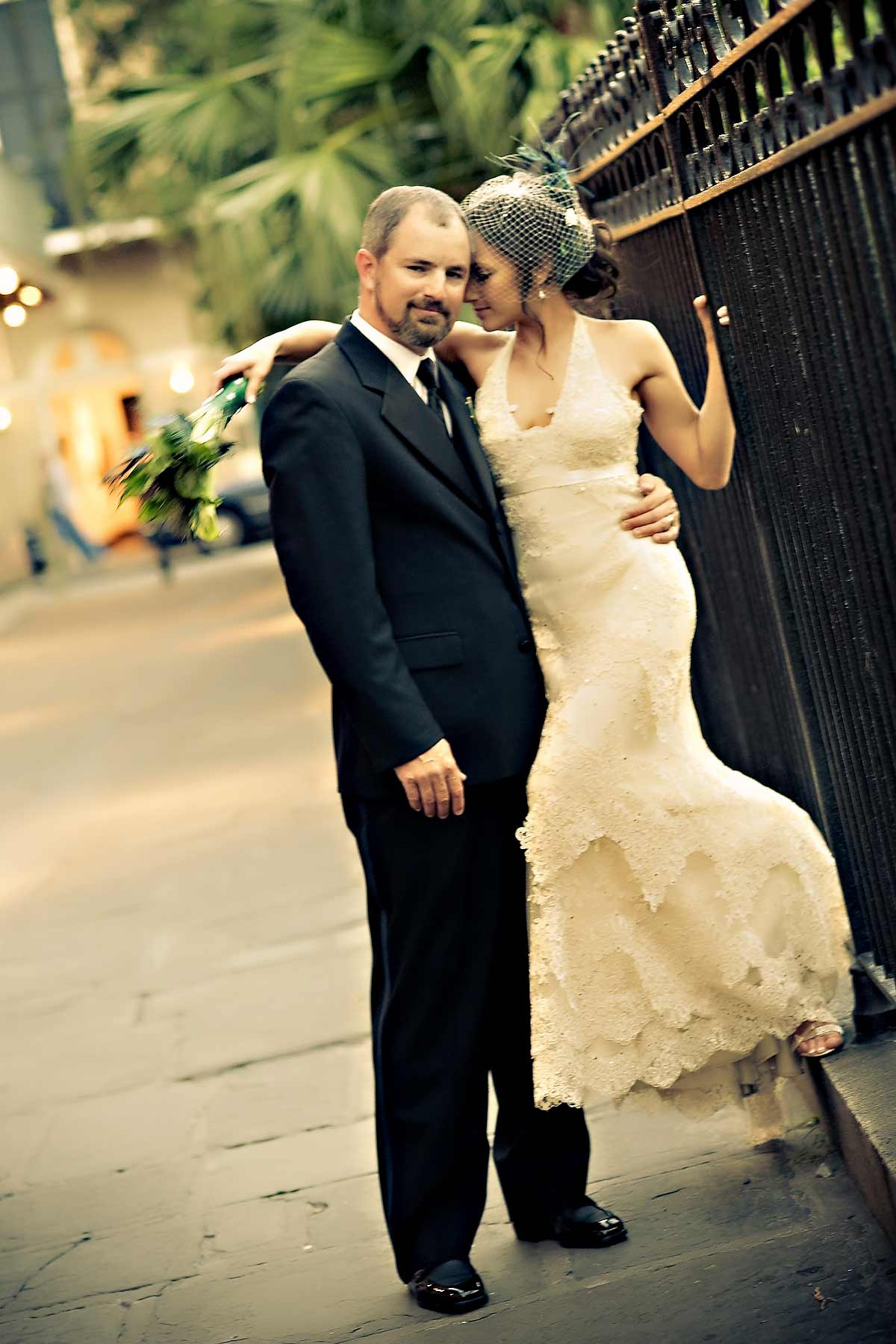 What advice do you have for couples who are considering an intimate wedding?
With a small guest list, you can keep it "real". You need to find what is going to work for you, but if your vision is to keep it small that does not mean it has to be any less festive. It merely means that you have more time to enjoy those who are there to celebrate with you, and soak it all in yourselves.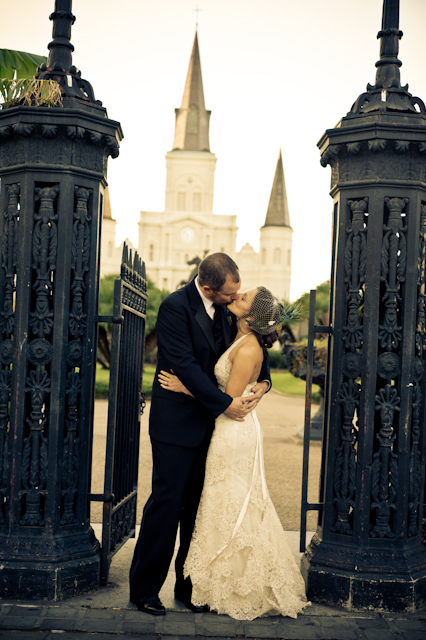 Vendors:
Photographer: Louise Conover Photographer

Florist: Urban Earth
Dress: Cymebline, Agadir Dress  (Bride LOVED her dress)
Dress Shop: Wedding Atelier
Veil/Headpiece: Leah C. Couture Millinery (mini birdcage veil & peacock feathered  comb) Peacock feathers were the wedding theme.
Boutonnieres: Captain Robby Baradale, co-worker of bride's husband. Fly fishing lures hand made out of peacock feathers (Jeremy is a fisherman and captain.)
DJ: Audio Jocks, Rod Nunez 985.674.0494  (According to bride, no-frills & fantastic!)
Officiate: Laurie Reed 504.427.6612  (non-denominational ~ She rocked, says bride. )
Confectioner: Swiss Confectionery
Tuxedos: John's Tuxedos
Accommodations: Bienville House Hotel (Bride adored the accommodations.)
Salon: Salon Diversions