Wanting a private ceremony for their wedding day, Falisha donned her grandmother's dress and gloves, and joined Daron on the grounds of the Baha'i House of Worship to exchange vows in front of their parents. While it upset some of their family members not to be invited to the ceremony, the couple made sure to have it all captured on video to share with everyone at their reception. That's what we call having the best of both worlds!
Special thanks to Jennifer Van Elk Photography for sharing all the photos with us!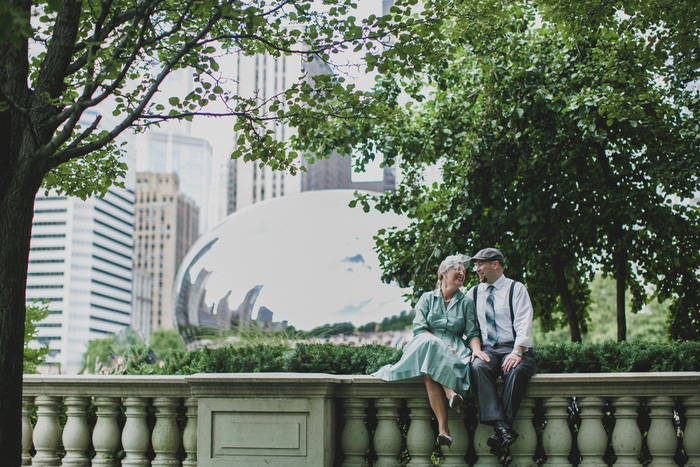 Falisha, 28 & Daron, 34
Wilmette, IL
Wedding Date: September 21, 2013
Number of Guests: 8
Wedding Cost: $2,000
Wedding Ceremony Location: Baha'i House of Worship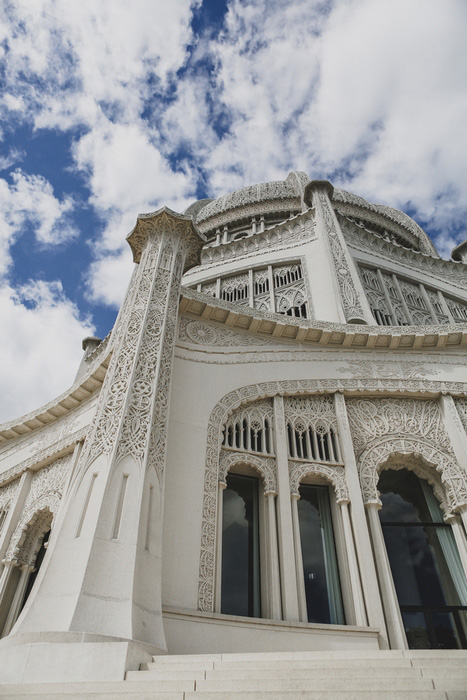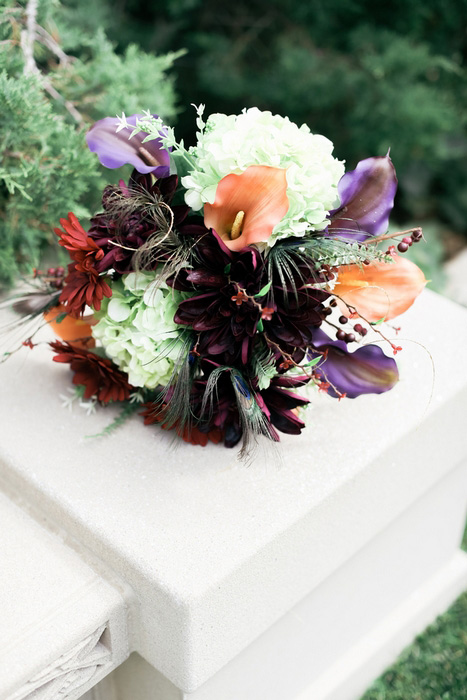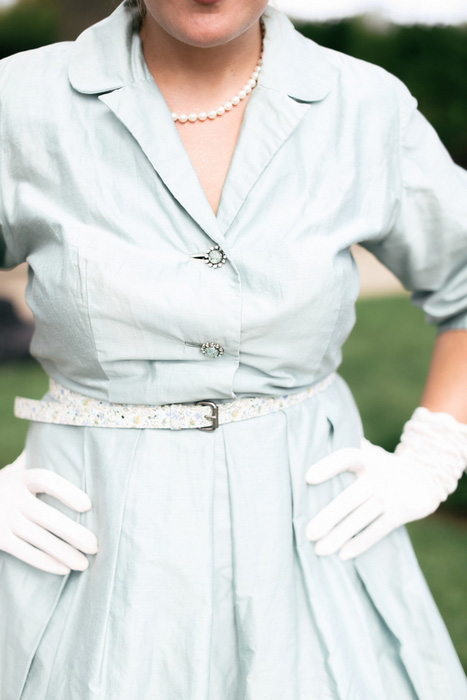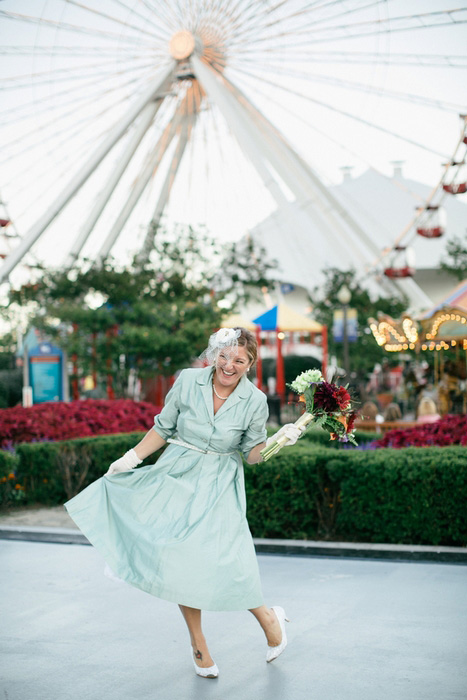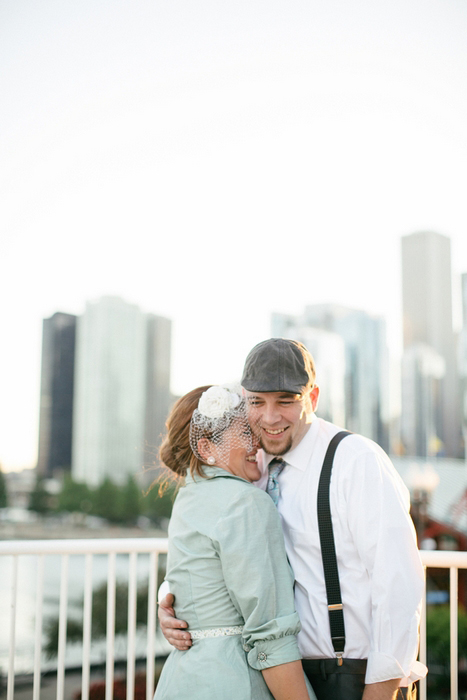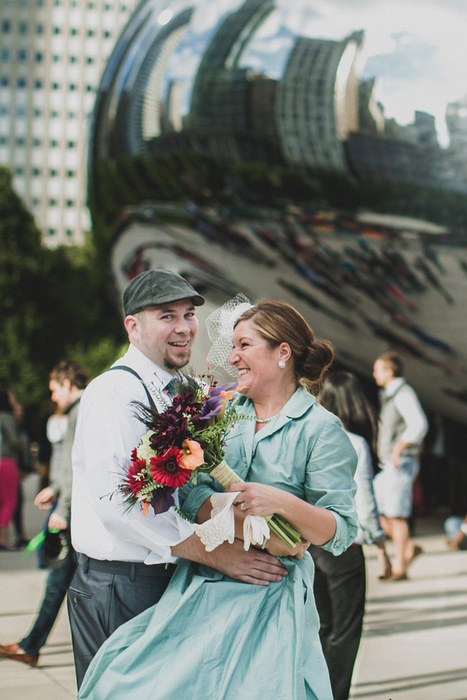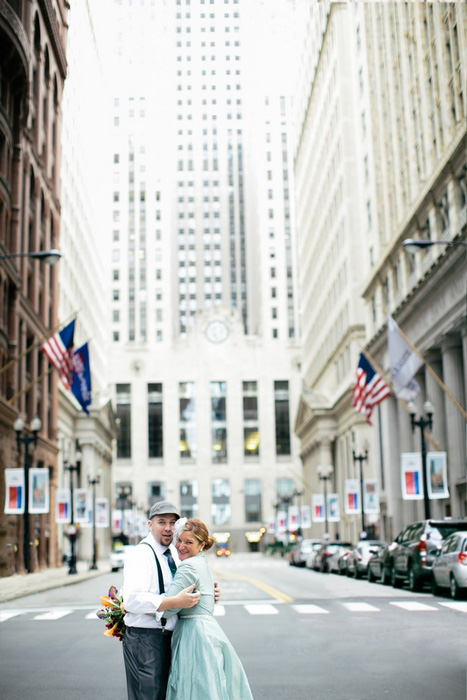 Why did you have an intimate wedding?
We believed that the wedding should be for us, and not a presentation or a performance for other people. We had a professional recording so we could share the experience with our friends and family at the reception, but we wanted the wedding to be private.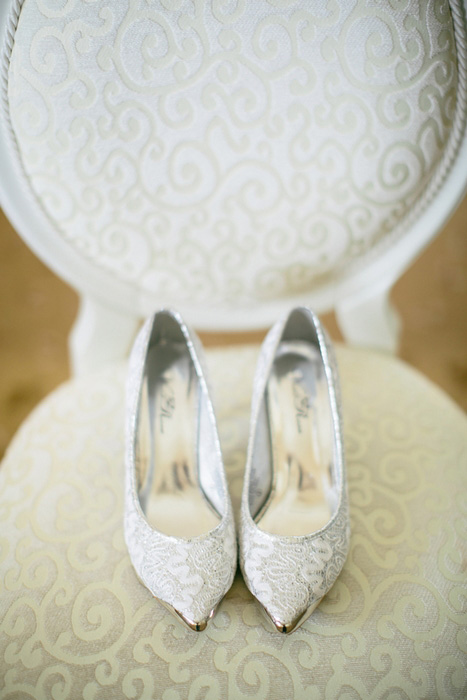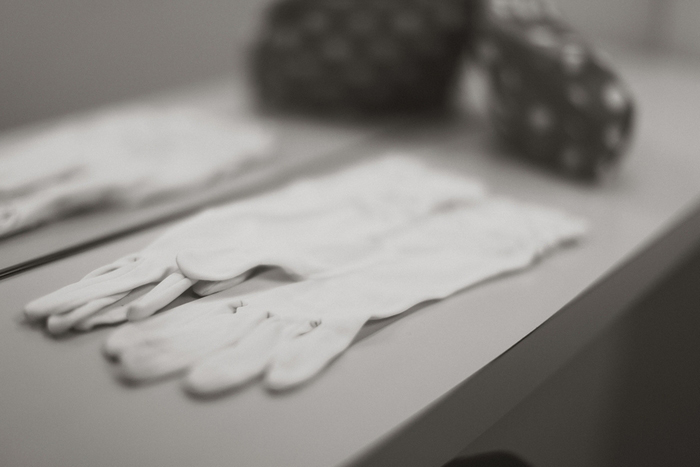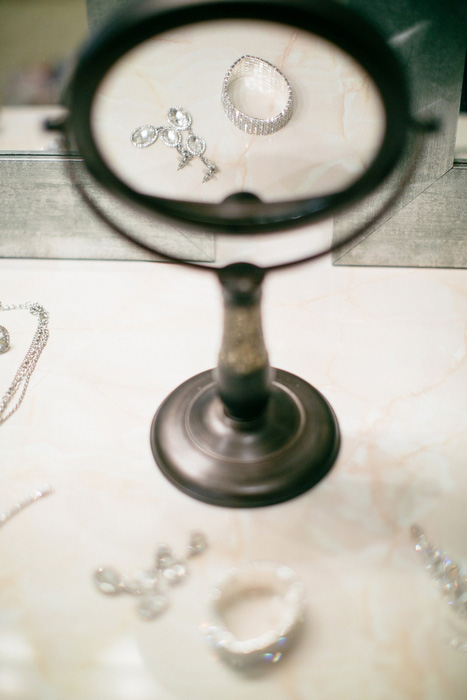 What are some the challenges that you faced planning an intimate wedding?
Some of our family members were offended not being invited to the ceremony, but I think having the reception and video helped ease these feelings.
We also chose to ask for donations rather than gifts. We chose three places that were close to our hearts: ARF (Animal Rescue Foundation) where we got our dog Marla; Big Brothers Big Sisters where I have volunteered for over 7 years; and Riley Children's Hospital where my niece was born and passed after 6 months of care. A lot of people did not like the idea of not giving us gifts or money, and found it strange that we would ask for donations instead. We ended up raising over $2,000 though!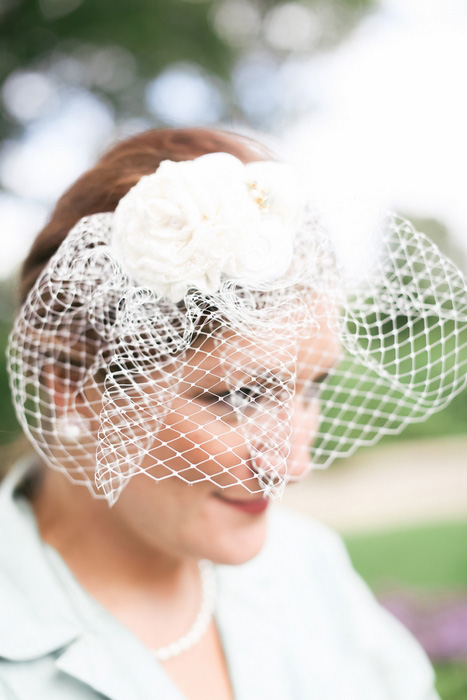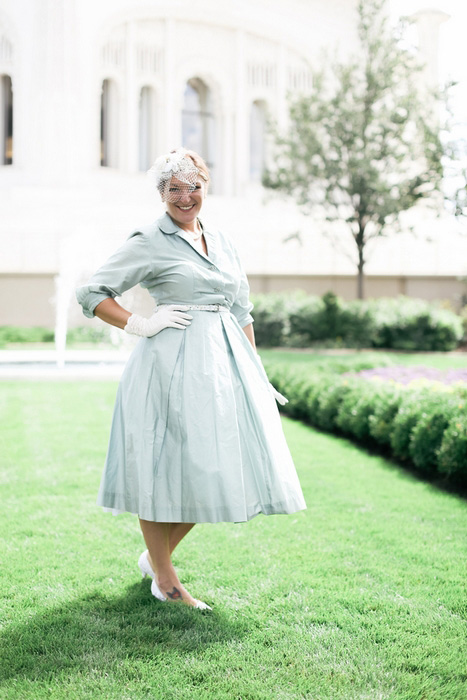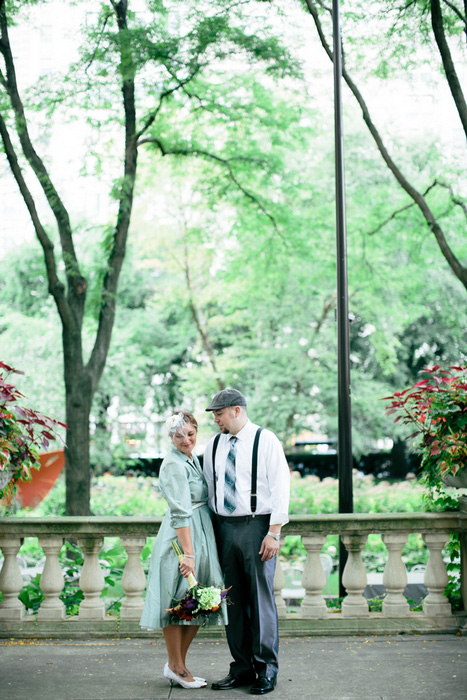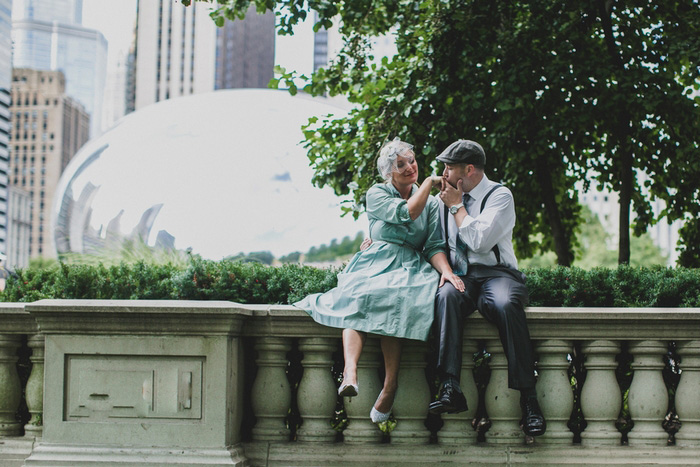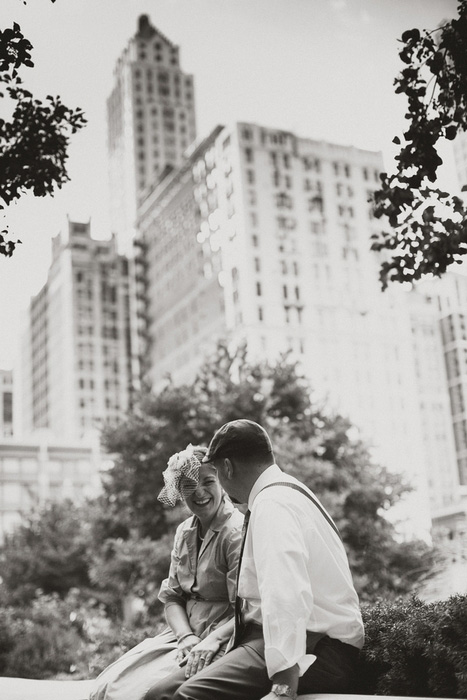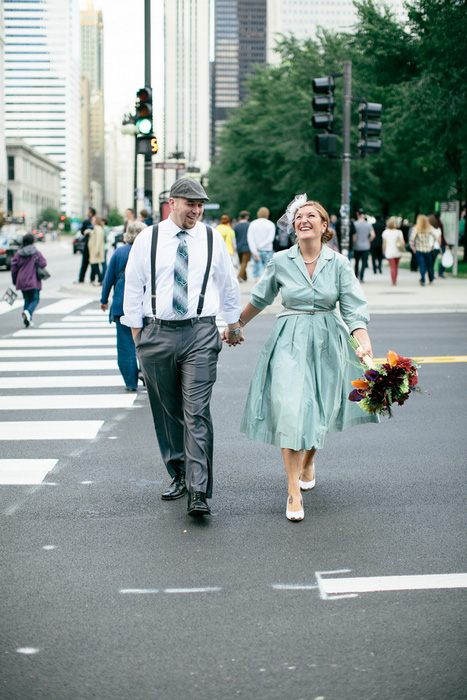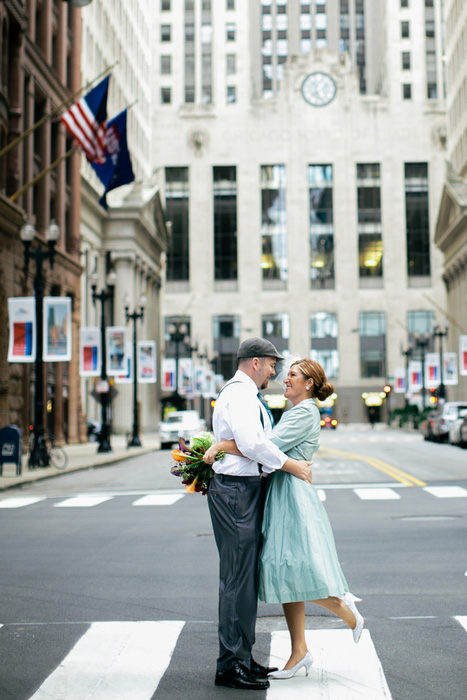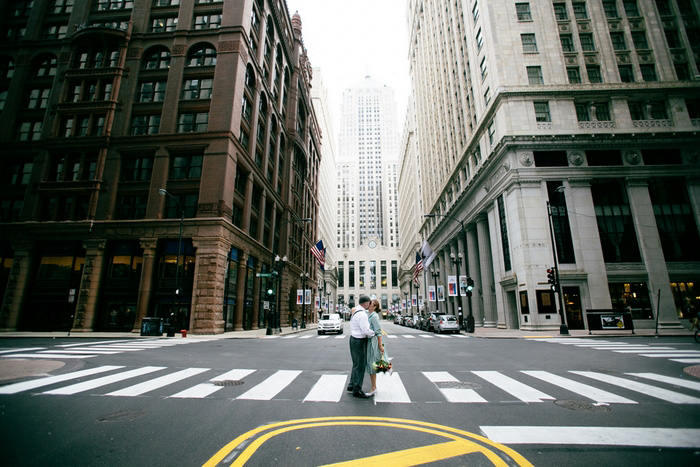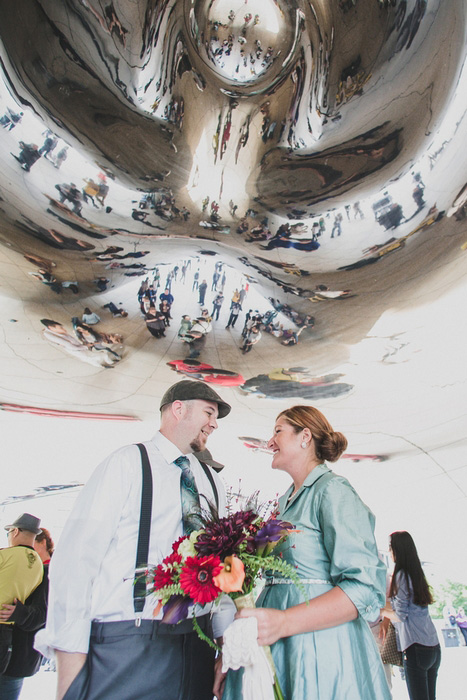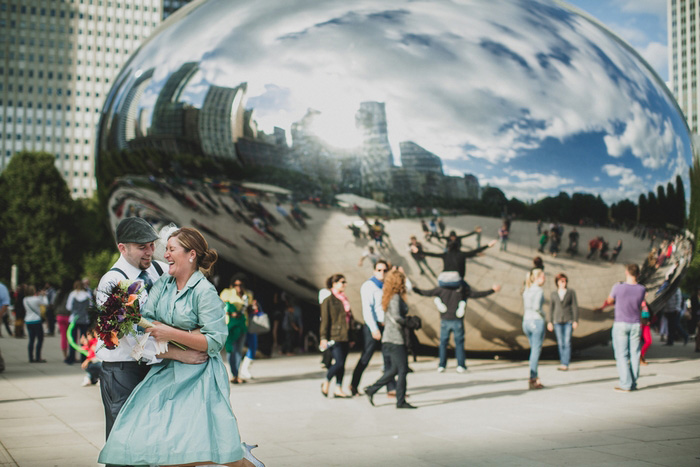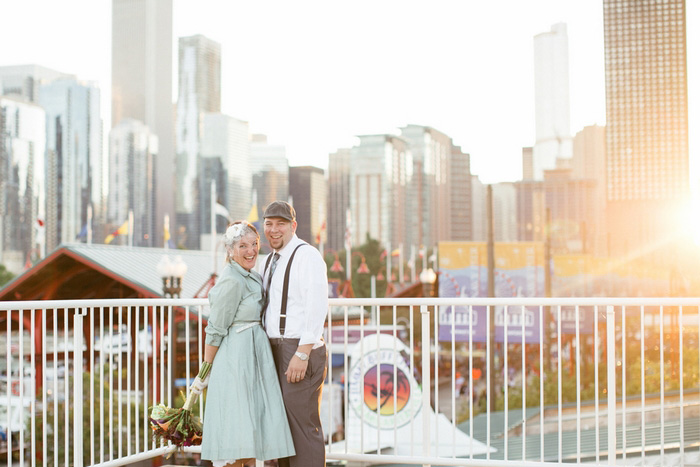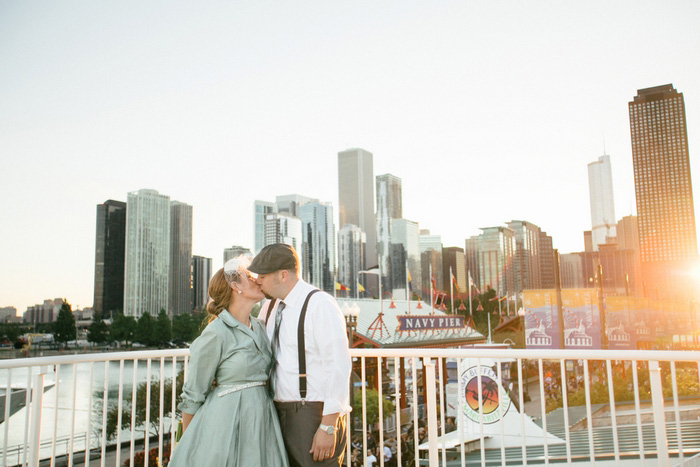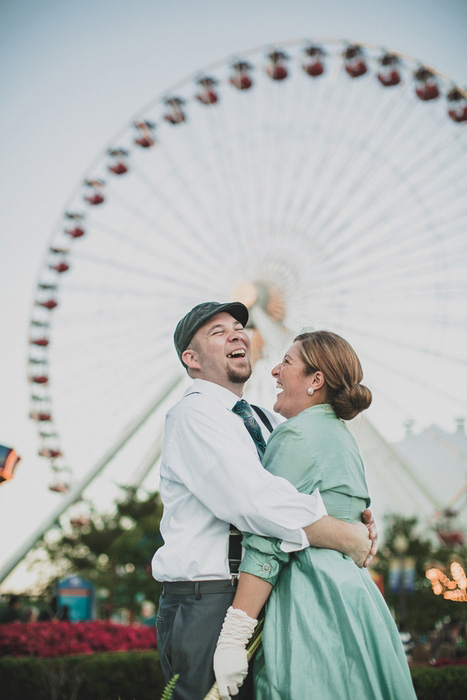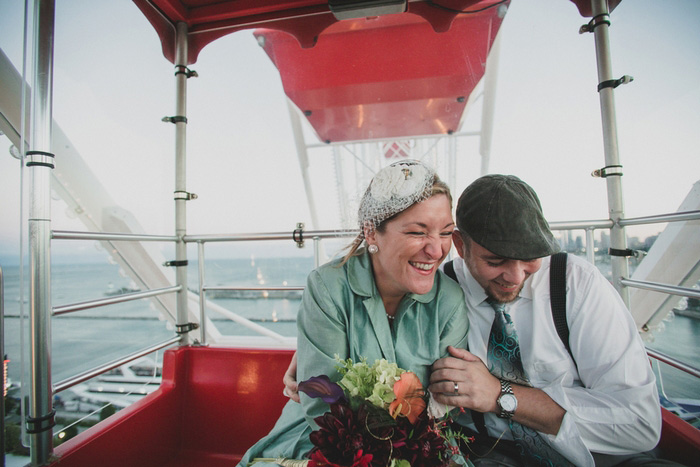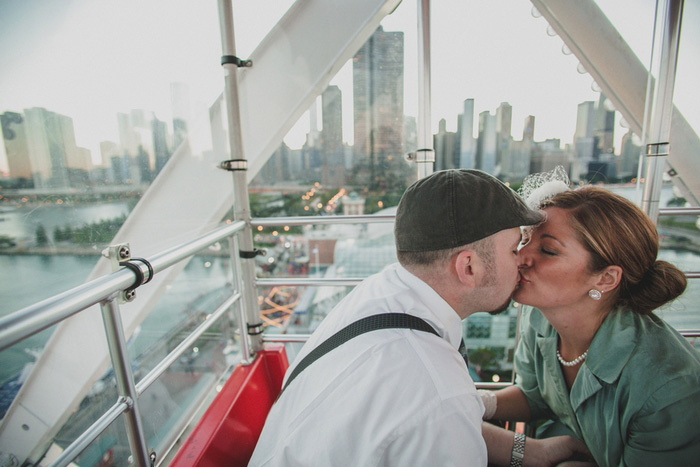 Was it difficult to pare down the guest list?
No, we made it very simple – parents only.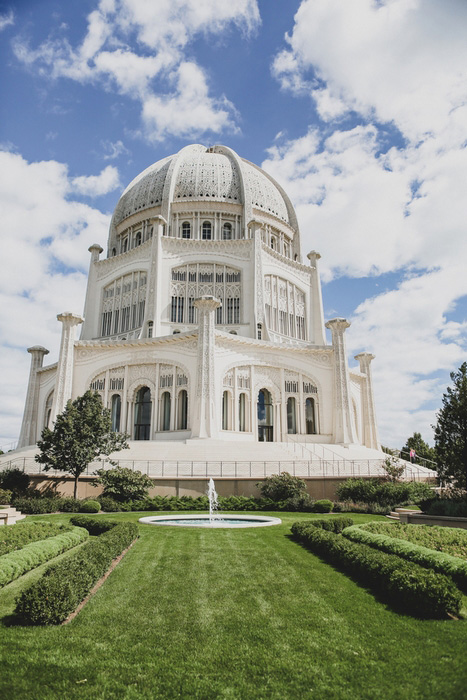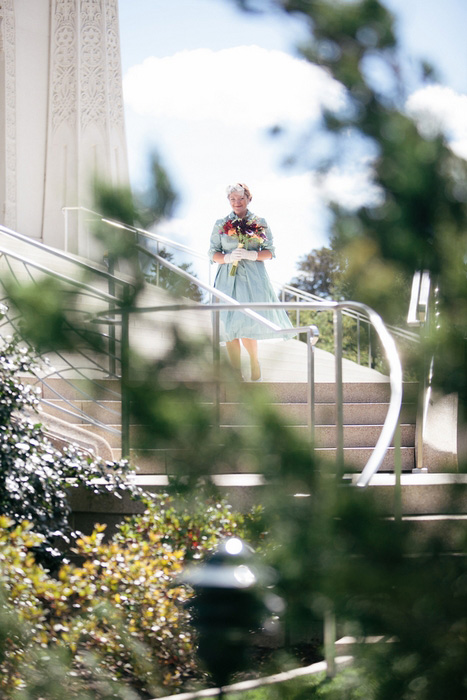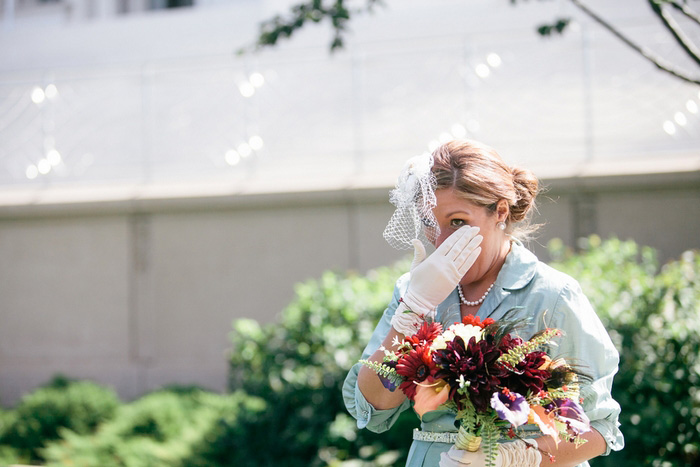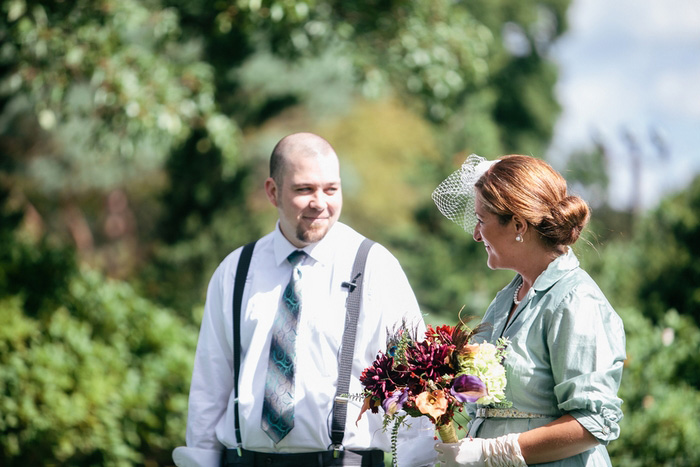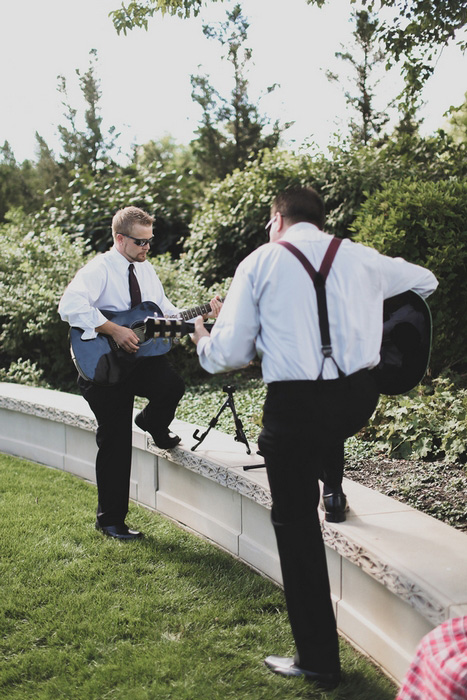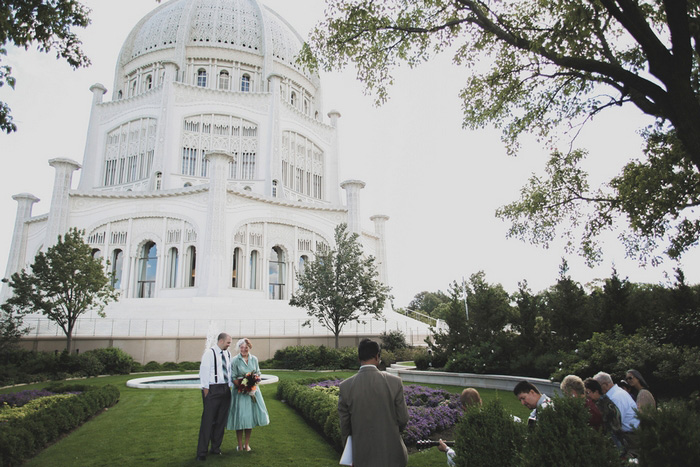 What were the highlights of the ceremony?
We wrote our own vows, and our parents all read a prayer during our ceremony, and my brother played the ukelele while I was walking into the garden. I wore my Grandmother's dress and gloves, and this was a surprise to both of my parents and made for awesome pictures!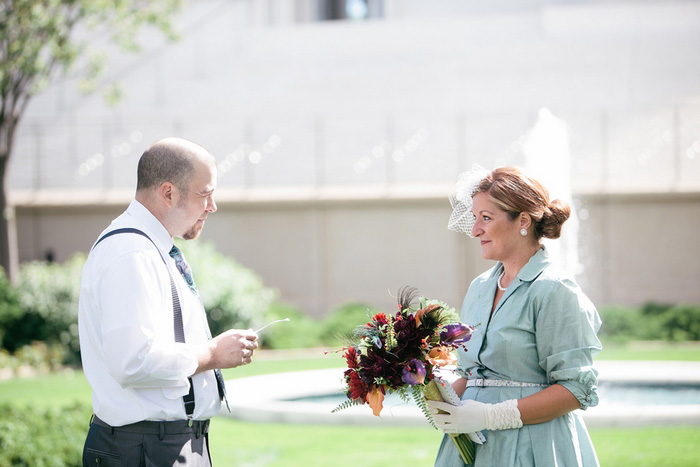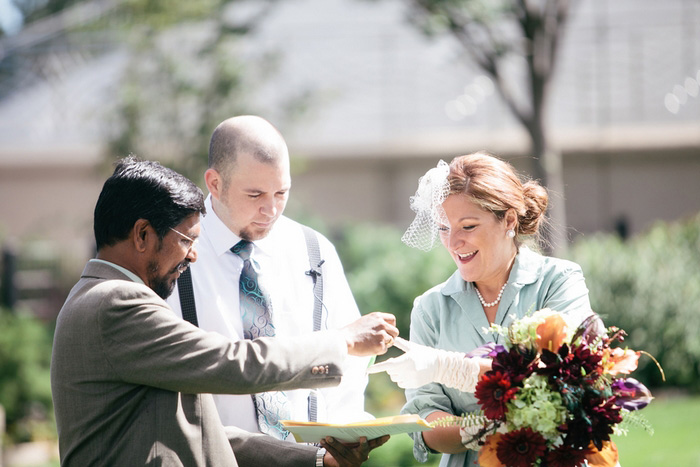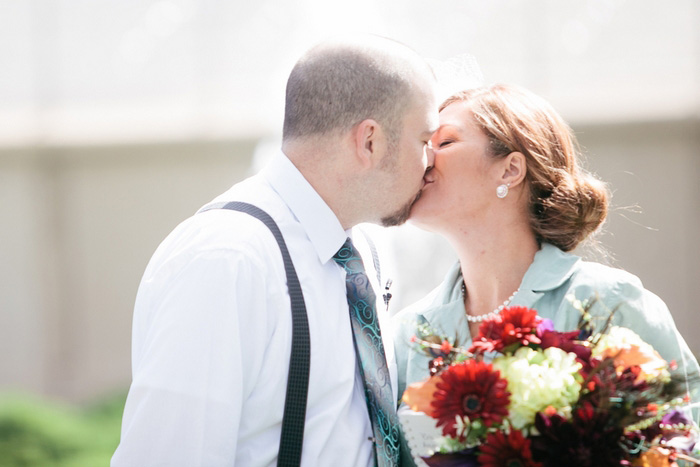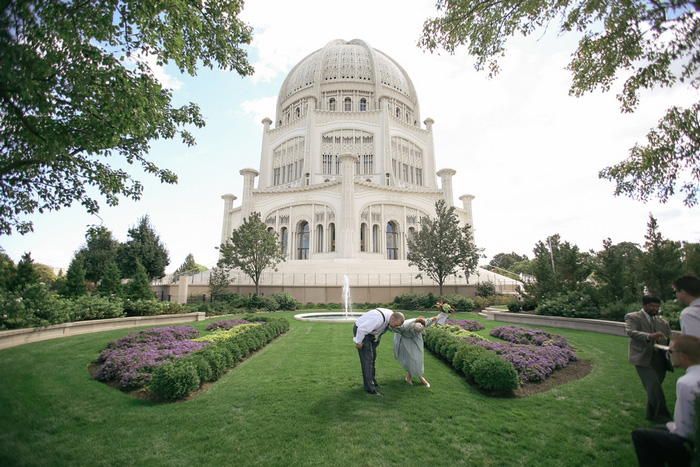 What was the best thing about having an intimate wedding?
Daron and I got to spend the entire day together. Honestly, it was the most romantic day – and our photographer and videographer were there to capture it all. We had a blast and didn't have to worry about pleasing anyone else.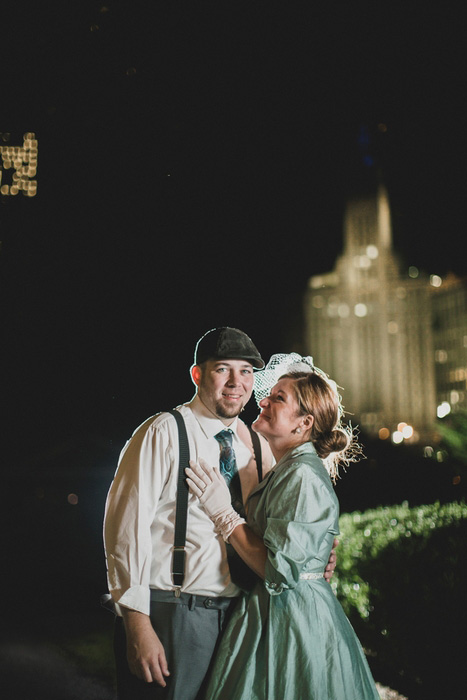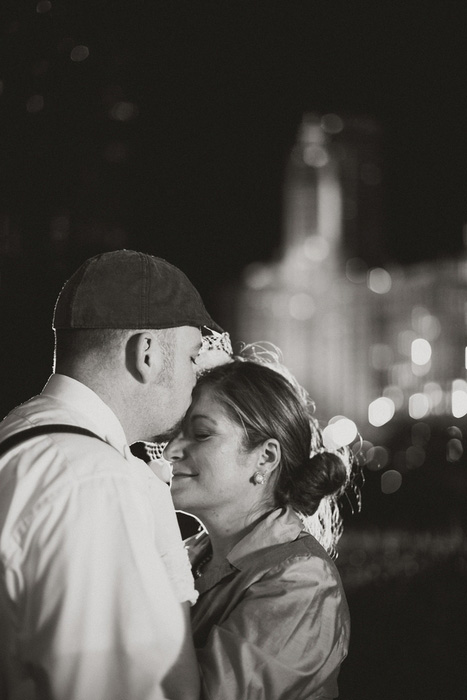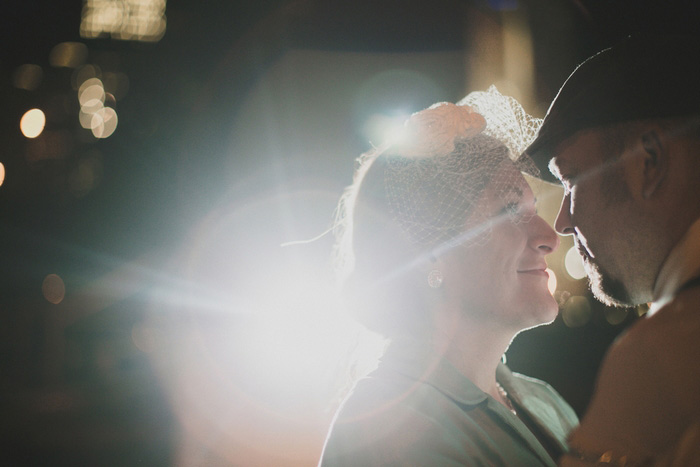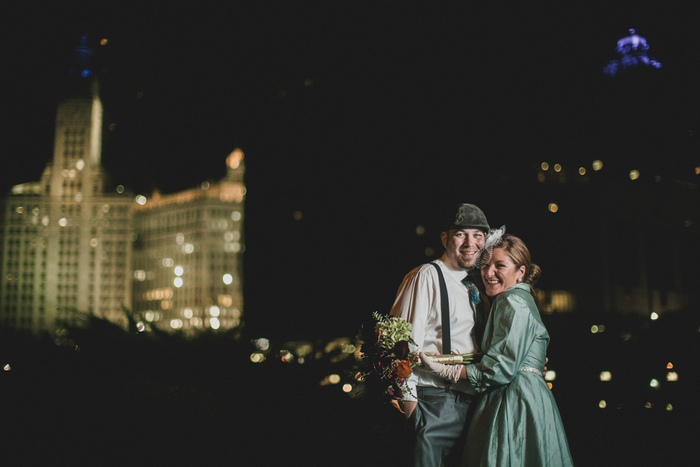 What advice do you have for couples who are considering an intimate wedding?
Ask yourself what's important to you. For us, it was a good photographer and videographer. All of our decorations were homemade by my best friend, my dress was a hand-me-down and the reception dress was on clearance. I used a lot of my resources with family and friends and was not afraid to ask for help!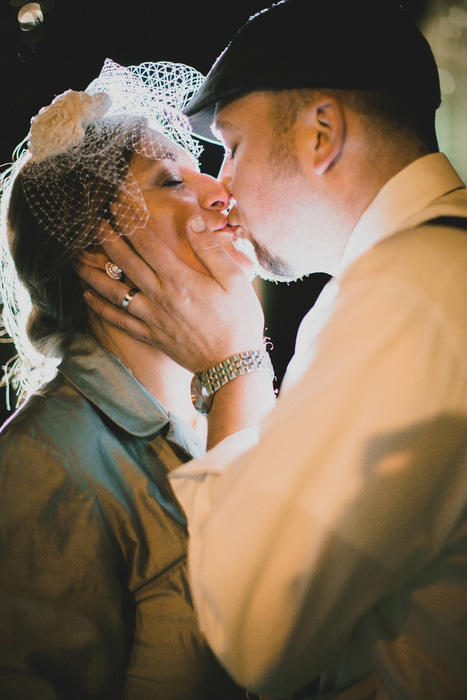 Vendors:
Photography: Jennifer Van Elk Photography 
Hairpiece: Little Gypsie by Allison Behr 
Details: Laura's Little Creations (flowers, cupcakes, wedding cake, invitations, donation table, bride and groom signs, garter and all other decorations)