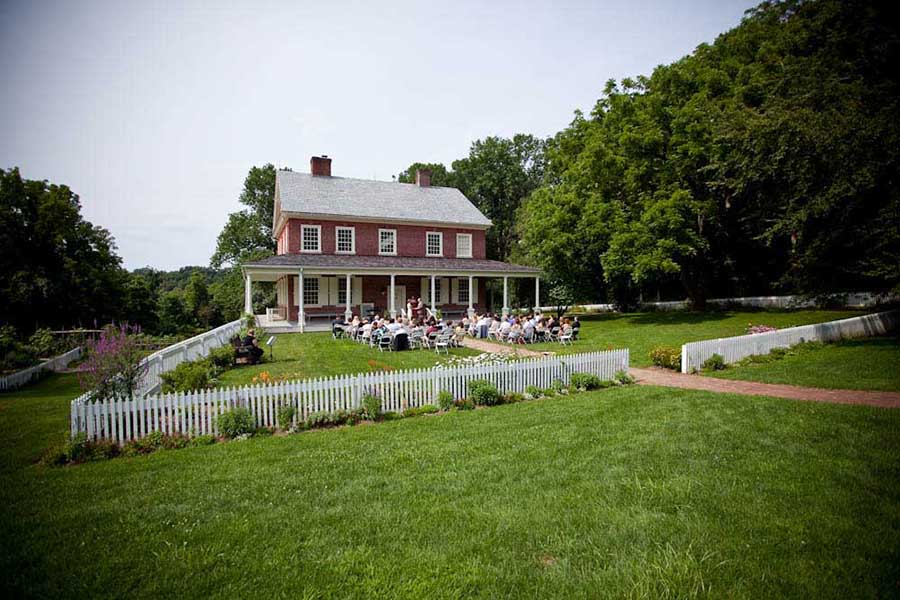 Jennifer, 43 (Middle School Librarian) & Dave, 49 (Radio Host)
Wedding Date: August 8, 2009
Number of Guests: 74
Wedding Cost: $15,000
Wedding Ceremony Location: Rockford Plantation (back porch of mansion)
Wedding Reception Location: Rockford Plantation (barn)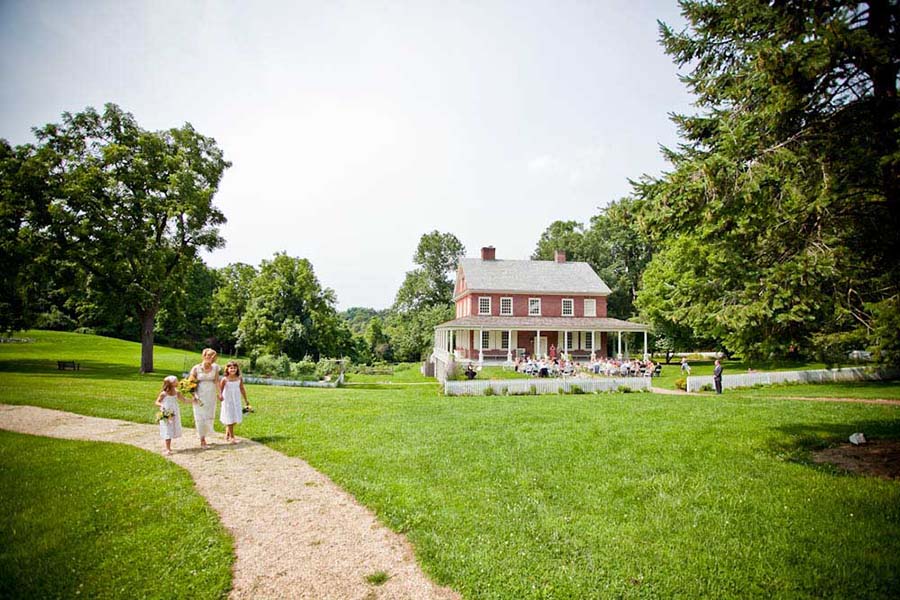 Why did you have an intimate wedding?
We felt that it was important to share our day with only our closest friends and family. We wanted the wedding to be intimate and felt that the importance of the wedding would be better realized with a small crowd, rather than a large crowd. We also wanted to keep the cost down, so all of our goals indicated the need for a small wedding.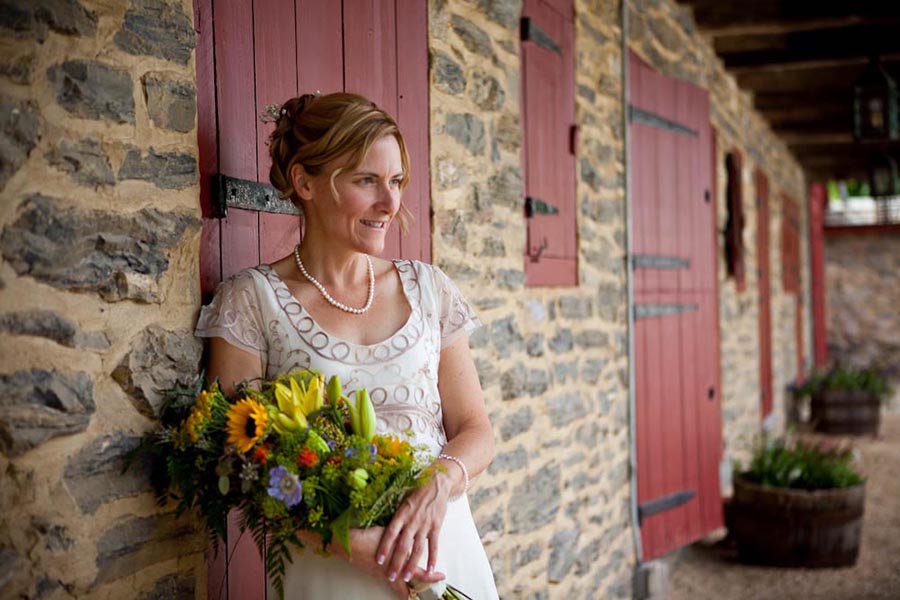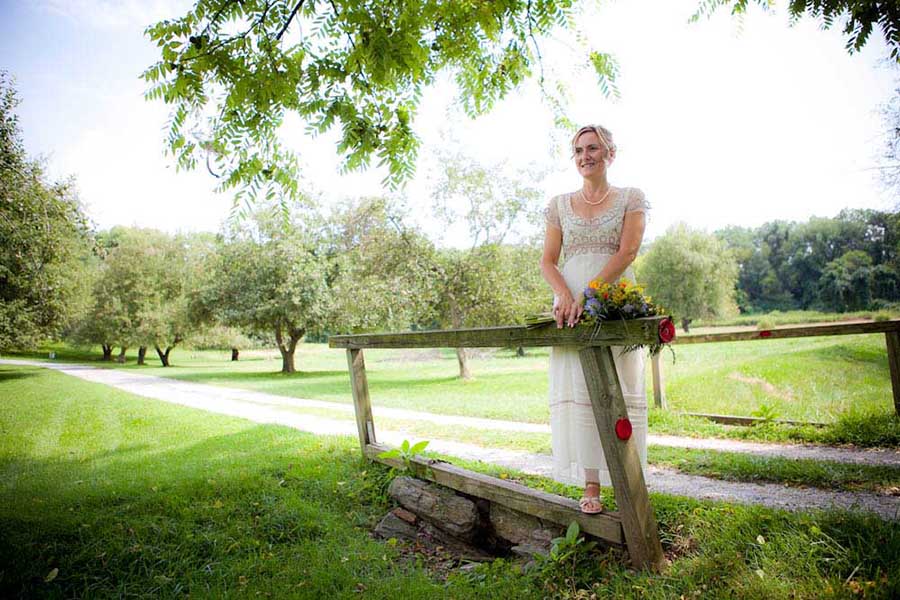 What are some the challenges that you faced planning an intimate wedding?
Keeping within our budget was a challenge. We knew how important it was to hire high quality vendors, but were a bit non-traditional and didn't feel we could afford some of the packages that were presented. We tried to find vendors that would work with our budget and non-traditional requests. It took some work, but we were able to find vendors that were a good fit for us.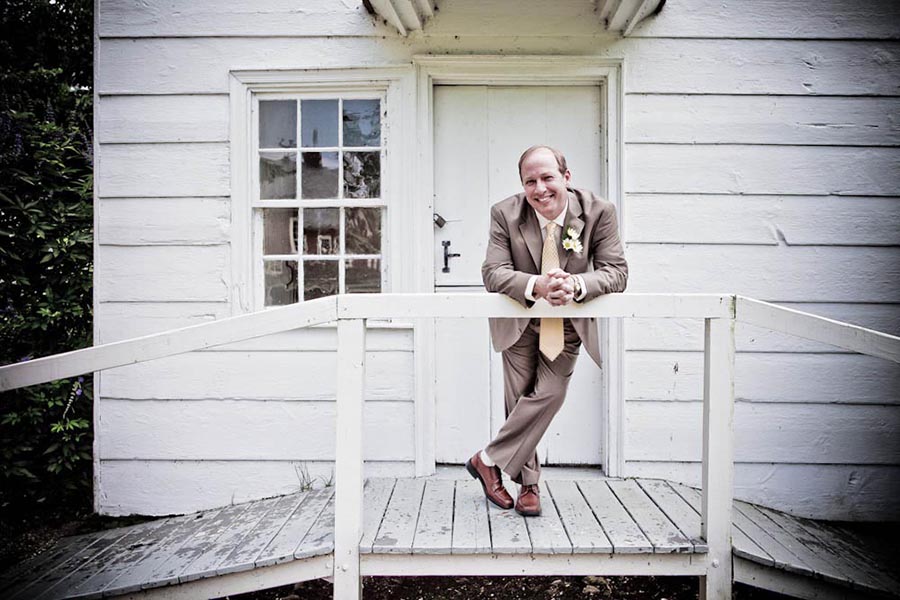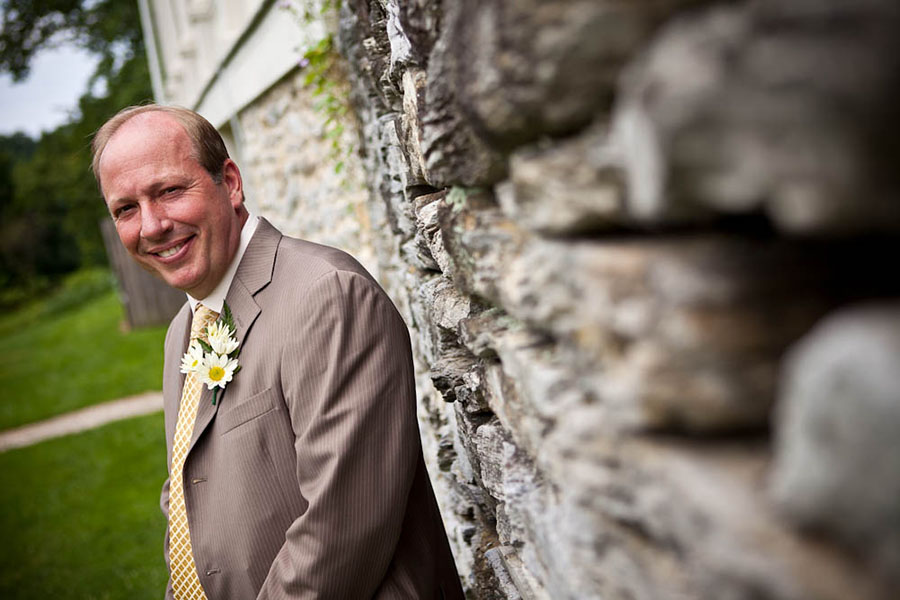 Was it difficult to pare down the guest list?
Yes. To keep the numbers down, we had to make some difficult decisions. For example, Dave invited friends from work, because they are his best friends. I decided not to invite anyone from work, even though the people I worked with at the time were good friends of mine. I had to make a hard decision to invite my high school friends, rather than work friends. This was tough and I still feel a bit of regret about it.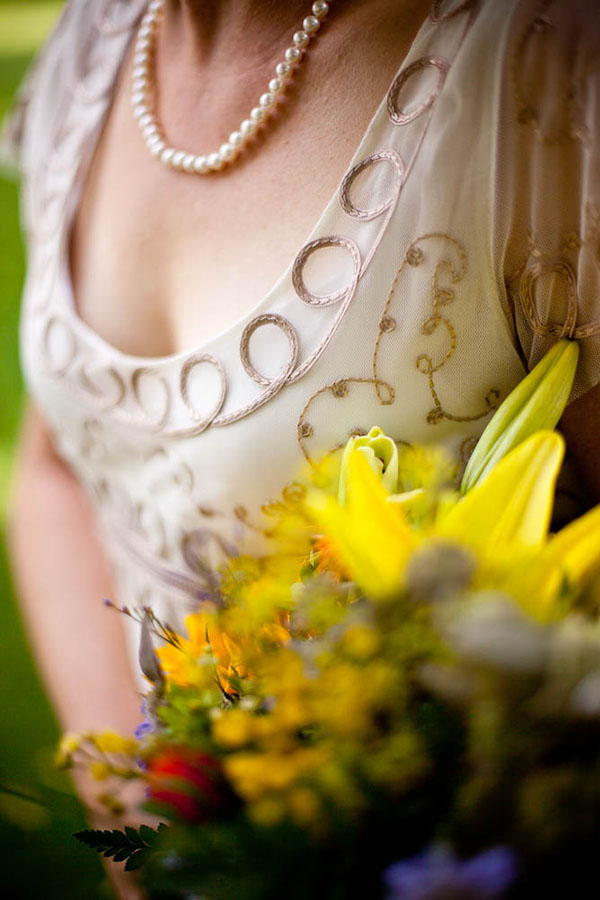 Did you have any 'issues' with the small guest list from friends and family? If so, how did you address them?
I wouldn't say there were issues, but I am sure some people were disappointed not to be included. The best way for us to handle it was to be honest and upfront with those we couldn't invite. We explained that we were having a small wedding and were really only having family and a few close friends. We apologized.
What were the highlights of the ceremony?
We had such a wonderful ceremony. The long path from the barn to the mansion was the perfect path for my nieces to escort me to the ceremony as the violinist played.
Another highlight was the sand ceremony. Many of our guests commented about this.
Dave's daughter, Sarah, sang a beautiful song as my mother accompanied her on the keyboard.
Our pastor was one of my best friends who had recently finished Seminary.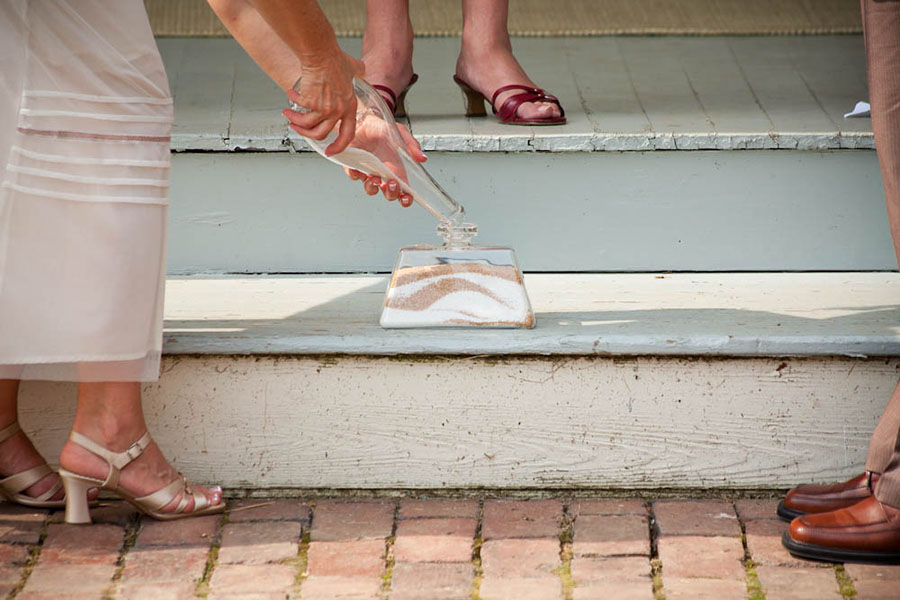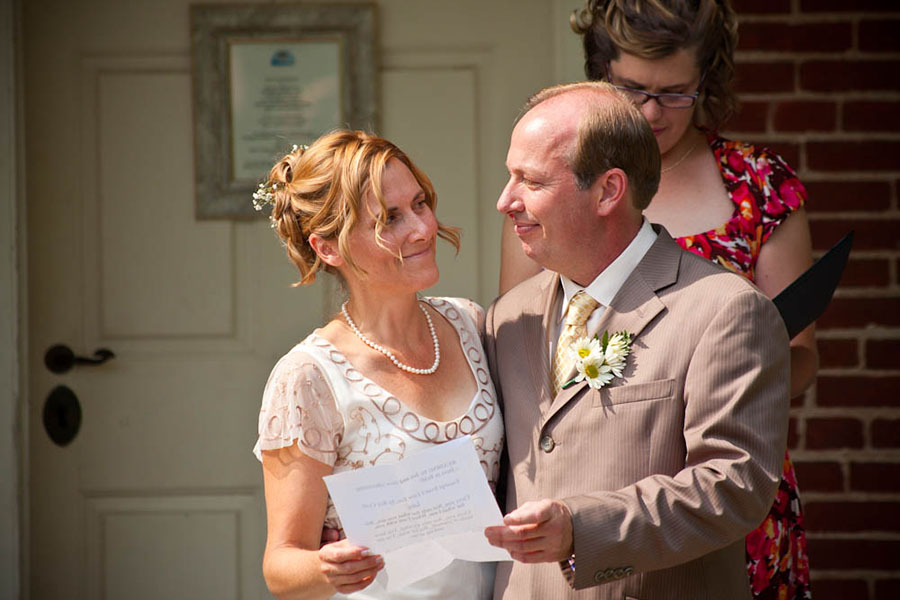 What were the highlights of the reception?
We had such a great caterer and the food was incredible! One thing that made our reception unique was that Dave and I added many personal touches to the event. We created our own dinner music CD with some of our favorite songs. He is a D.J. and we both love to be in the limelight, so we created a trivia game. We asked guests questions. Those who answered correctly would get a lottery ticket or other prize. We also had Karaoke which was a blast. Dave's family is musical and his brother sang "Mustang Sally" and gave the crowd quite a show!
Another highlight was the gorgeous view beyond the barn and tent area. People kept pointing out into the field to draw attention to the deer that were grazing under the apple trees. It was like a fairy tale!!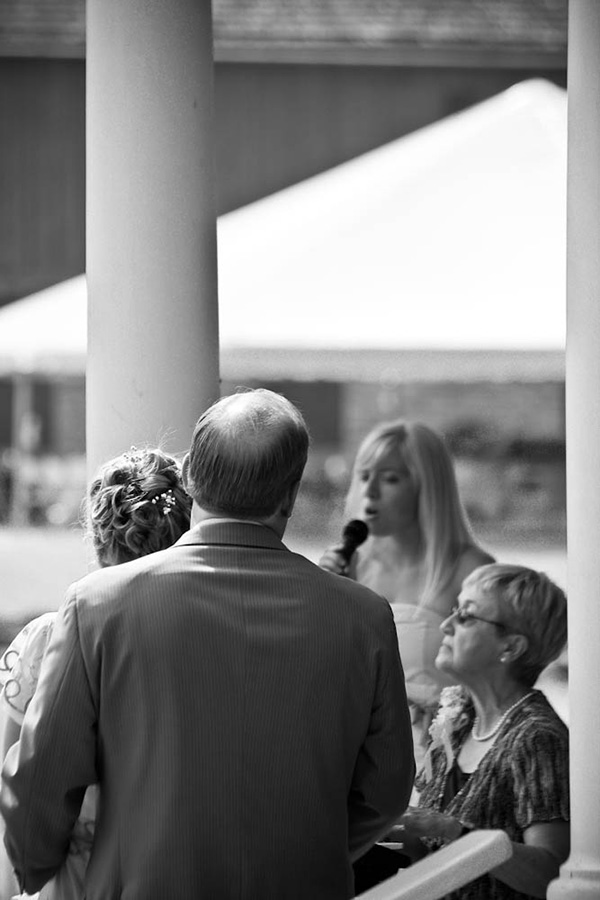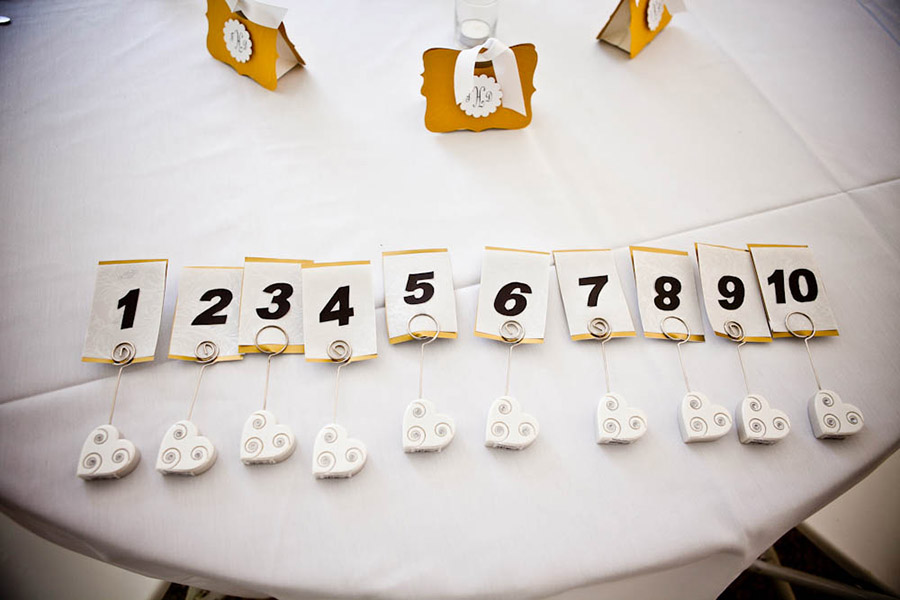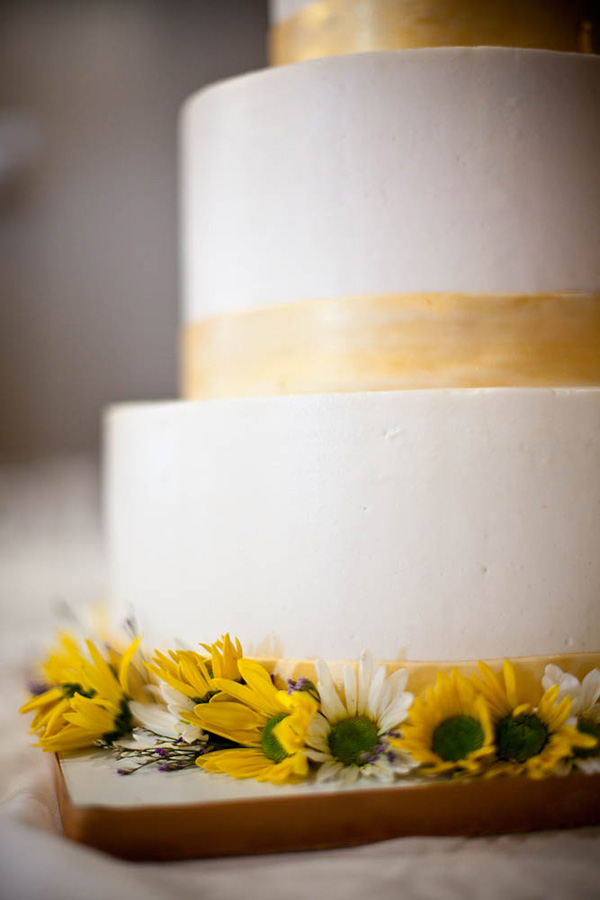 What was the best thing about having an intimate wedding?
It was wonderful knowing that every person at our wedding was important to us. We felt that we were really sharing our time with them (although we still feel as if the night went so fast and didn't get enough time to chat with people). We felt that the smaller wedding was easier to manage financially, but more importantly, we were able to be more creative with the program.
What advice do you have for couples who are considering an intimate wedding?
Shop around, take your time and plan every detail out carefully. Don't think that because your wedding is small, you don't have to worry about certain details. Pretend you are planning a big wedding by being extremely organized and detail oriented. That will help you create the perfect event, even for a small crowd.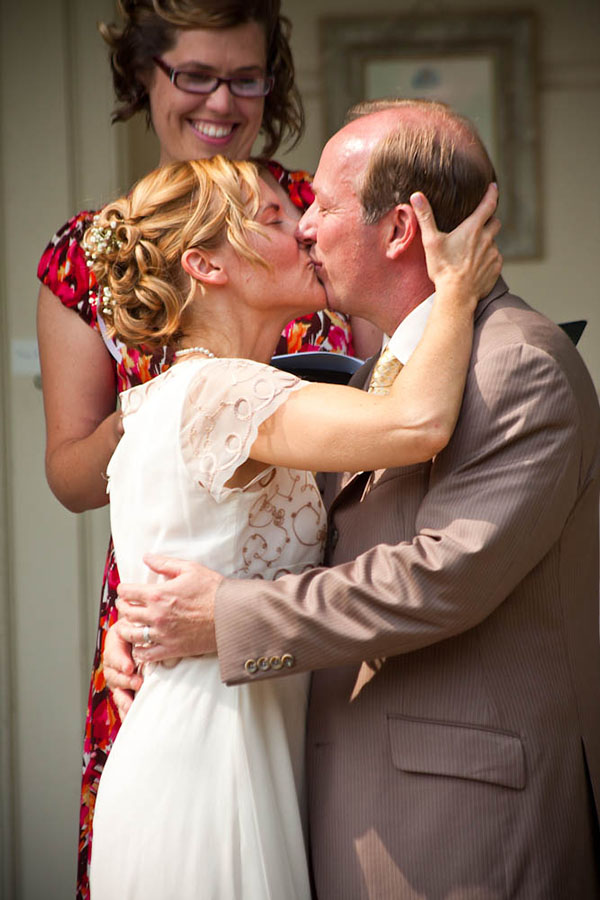 Vendors: (All of the vendors were good at accommodating our budget and unique ideas.)
Food: Rettew's Catering
Photography: Miville Photography
Music: D.J. Heidi
Cake: Bellamanse Cakes
Flowers: Eve's Gardens
Violinist: Molly Rahe Music
Tents: Grand Events Rentals