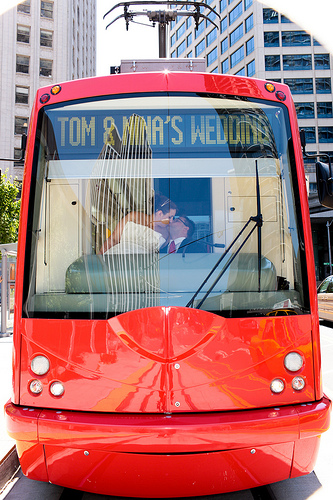 Nina, 31 & Tom, 29
Seattle, Washington
Wedding Date: July 11, 2009
Number of Guests: 30
Wedding Cost: $12,000
Wedding Ceremony Location: South Lake Union Trolley (SLUT)
Wedding Reception Location: Daniel's Broiler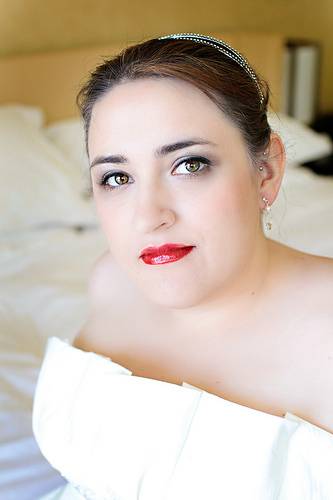 Why did you have an intimate wedding?
I knew I wanted a small wedding because I was I wanted to have a close personal relationship with everyone invited. My husband was divorced and already had the big wedding. He really wanted a small affair with just close friends and family.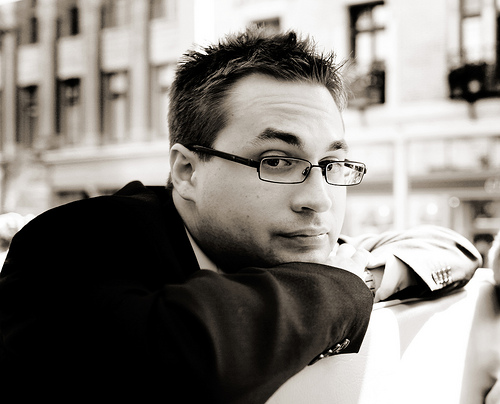 What are some the challenges that you faced planning an intimate wedding?
A lot of the wedding venues were a lot larger than we needed. We had to look outside the box for non-wedding like venues.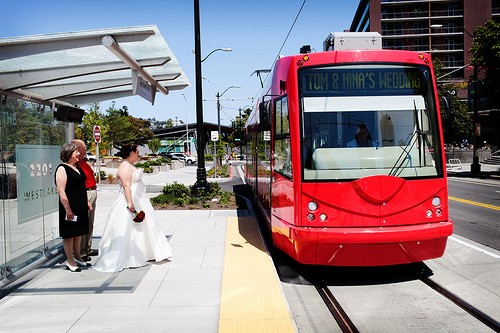 Was it difficult to pare down the guest list?
It wasn't as bad as we thought. We told everyone it was going to be very small and everyone commented on how smart it was. Once they knew it was small, no one requested an invite. We were really able to make a guest list without pressure from friends or family.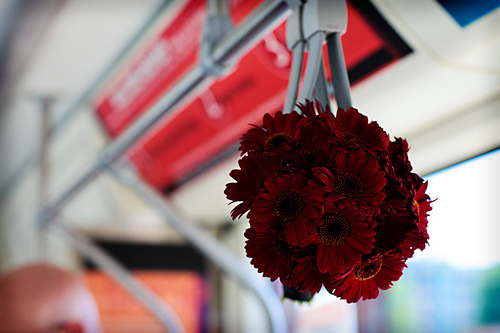 Did you have any 'issues' with the small guest list from friends and family? If so, how did you address them?
Surprisingly none.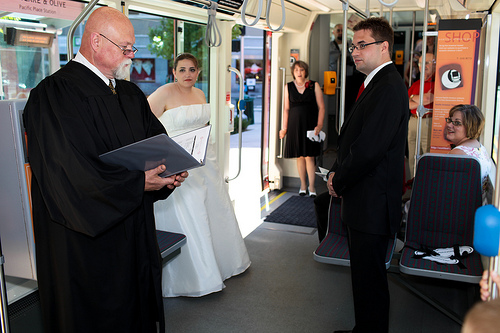 What were the highlights of the ceremony?
We were the first couple to get married on the SLUT. It was a totally fantastic venue for the ceremony. I think my favorite part was "walking down the aisle". The SLUT pulled up outside the Pan Pacific Hotel which is where I was waiting with my parents. All the guests were on the SLUT waving at me. It was super cool.
I also loved our vows which were all funny and understood by all the guests. We both pronounced the love for our cat. 🙂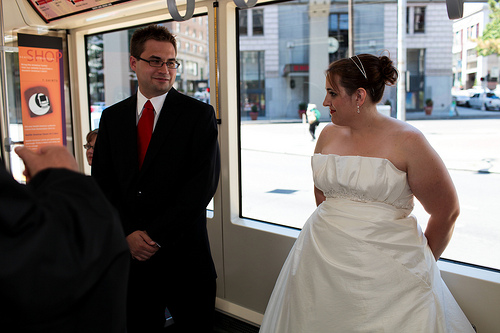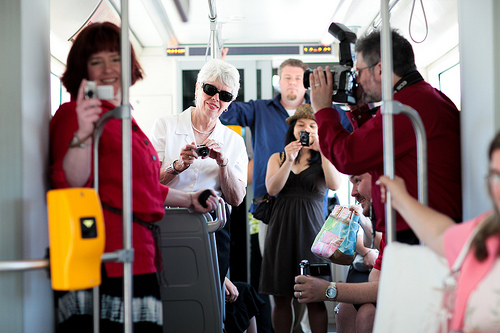 What were the highlights of the reception?
Hmm, our Slurpee cake! It rocked. It looked just like a real Slurpee.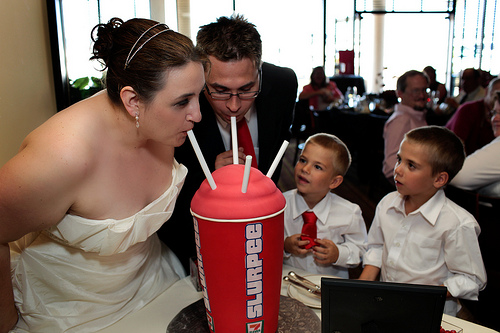 After the reception we rented our very own Duck and took all our guests on a tour of Seattle. It was awesome and everyone had a great time.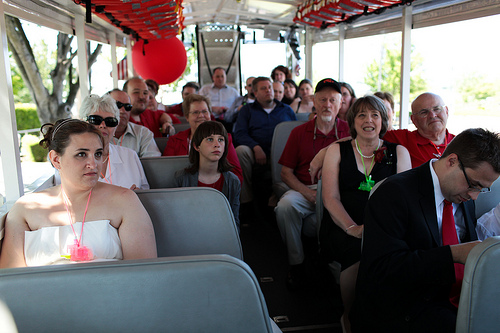 What was the best thing about having an intimate wedding?
I was able to make our wedding completely personalized in ways I wouldn't have been able to with a larger guest list. It allowed me to spend money on things like the ceremony venue/Duck rides instead of food for additional guests. We also had amazing food because we rented a private room at the best steakhouse in Seattle which would not have been possible with a larger wedding.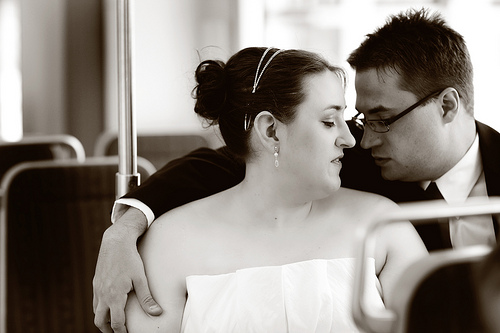 What advice do you have for couples who are considering an intimate wedding?
Do what YOU want and make it clear that you want a small wedding. Whenever someone asked, I always made it clear I only got to invite 15 people on my side. No one asked for an invite knowing I only got 15 (and Tom's 15).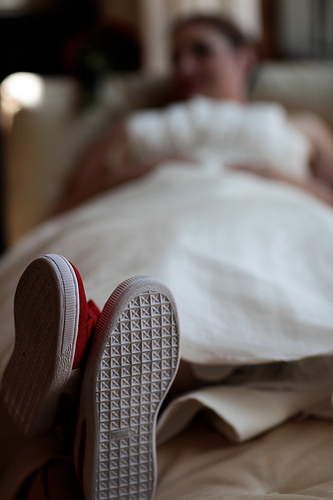 Vendors:
Photographer: Jenny GG
Wedding Coordination – Stephanie of Events by Alejo
Hair & Makeup – Megan of Offwhite Makeup & Beauty
Flowers – Tanya of Elements in Bloom
Wedding Ceremony – South Lake Union Trolley
Cake – Mike's Amazing Cakes
Reception – Daniel's Broiler
Post-reception fun – Ride the Ducks