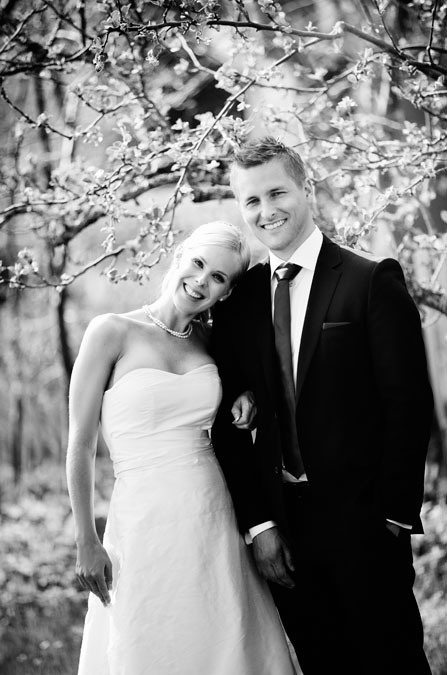 Ulrika, 34 & Emil, 34
Öregrund, a small picturesque town in Sweden.
Wedding Date: May 20, 2010
Number of Guests: 10 (Emil's parents, sister and partner, Ulrika's mother, father and wife, brother and Emil and Ulrika's two sons Axel and Isak).
Wedding Cost: $12,000 USD
Wedding Ceremony Location: Öregrunds kyrka
Wedding Reception Location: Hotel Floras Trädgård, Öregrund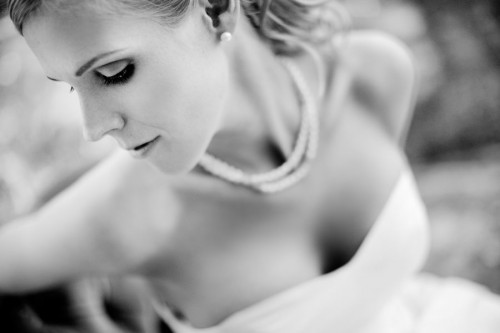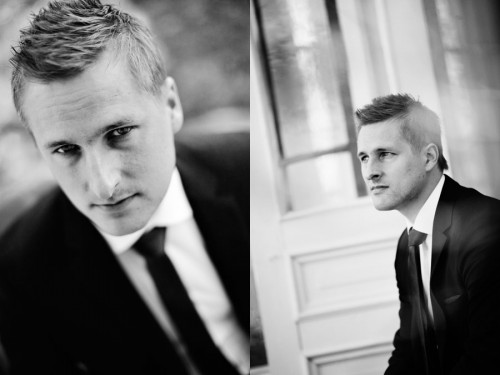 Why did you have an intimate wedding?
We chose an intimate wedding for different reasons. At first we felt different about how big the wedding should be. Ulrika wanted a bigger wedding and Emil preferred a small one. Afterward, Ulrika felt very lucky that they went for a small wedding. It was so great! Small, perfect and one of the happiest days in our lives. Another reason why we chose an intimate wedding was the lack of time to arrange a big wedding. With two small kids, a house and full time jobs it's difficult to find the extra time.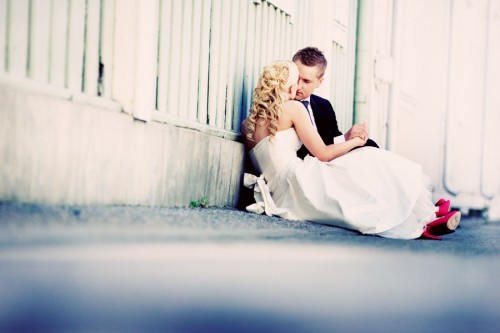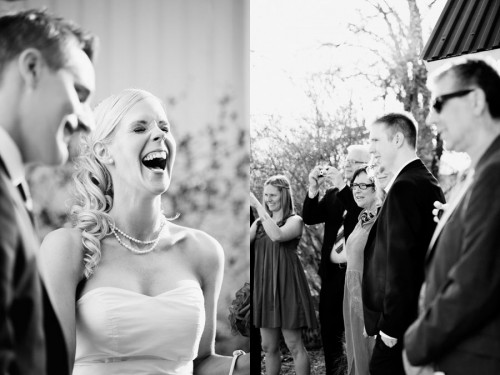 What are some the challenges that you faced planning an intimate wedding?
We didn't face any special difficulties planning the wedding. When the day came everything went very smoothly.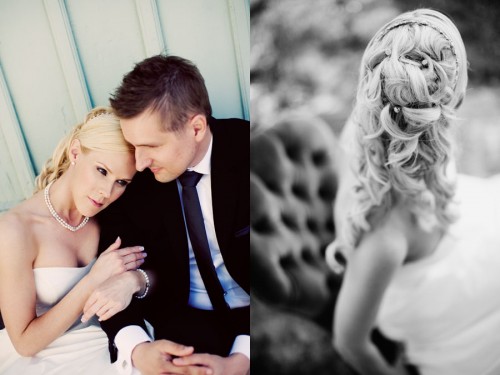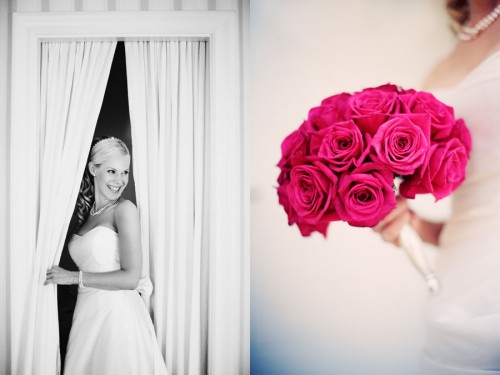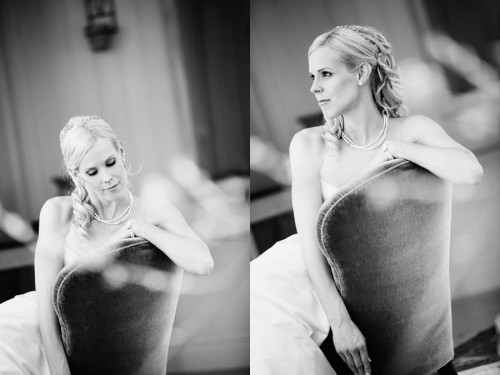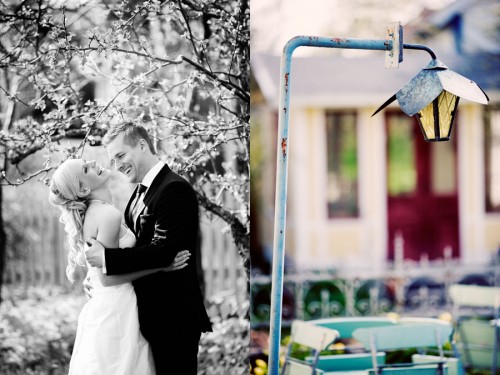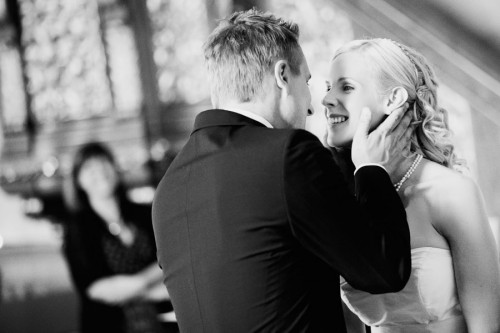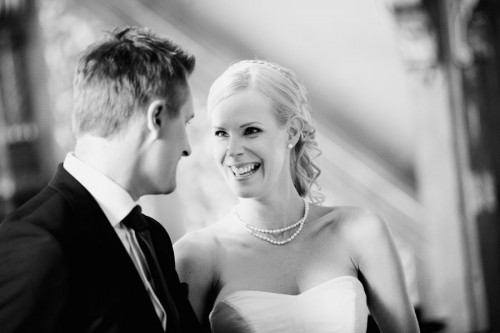 Was it difficult to pare down the guest list?
No, it wasn't hard to make the guest list. We decided that we only should include our families and therefore it was easy.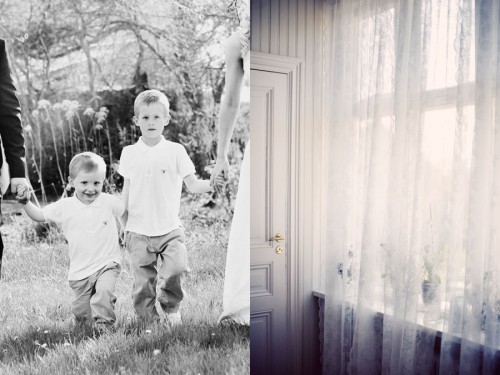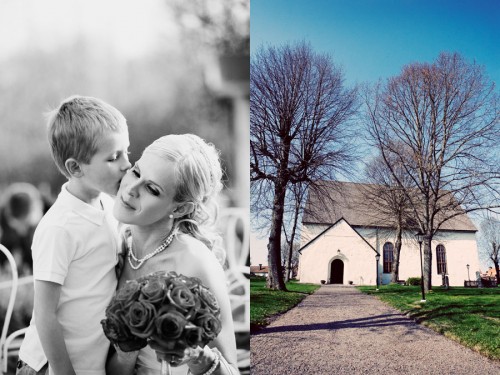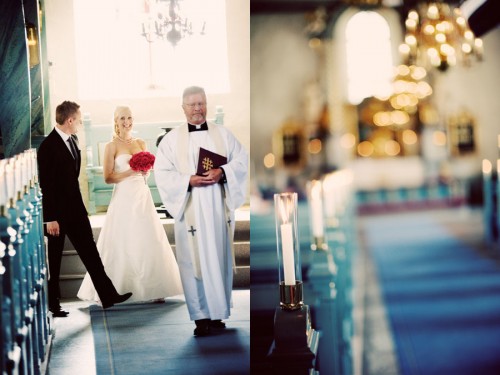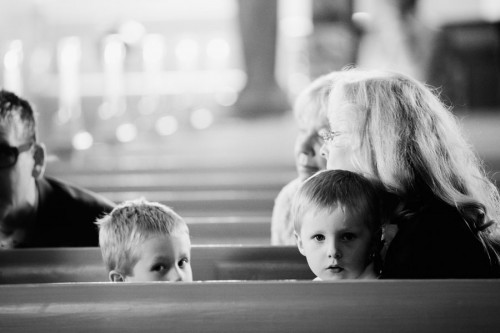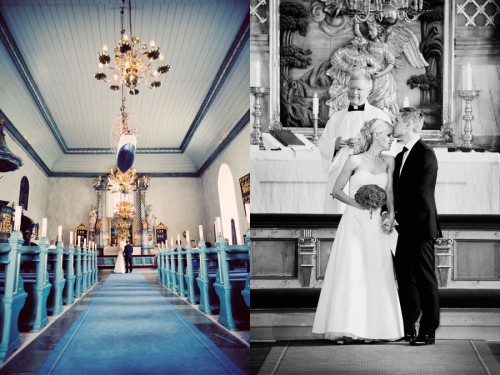 What were the highlights of the day?
There was so many highlights. It felt like the entire day was a highlight. In the morning when the bride was getting ready with her dear friends, while the groom enjoyed himself in their home. Then to come out to Öregrund this beautiful spring day was wonderful. While the bride was waiting for the groom, she had butterflies. They decided that they shouldn't see each other before they were dressed up. To finally meet Emil on the wedding day was overwhelming. He was so handsome!
Another highlight was to be photographed by our wedding photographer Erika Gerdemark. She is an amazing photographer and a lovely person! To stand at the cliffs and view the ocean; to walk down the aisle in the church with your loved one; the ceremony; the beautiful song performed by Maria Hallgren; the personal speech by the priest; the happiness in our childrens' eyes; the presence of our families; and the wonderful feeling of knowing that everyone we love was among us on our big day; the bridal toast; the dinner with all the speeches at Hotel Flora; the evening. EVERYTHING WAS PERFECT!
To wake up at Hotel Flora as husband and wife was so lovely. We had a wonderful breakfast with our families before we went walking around in Öregrund. Before we headed home we had a delightful lunch in the harbor.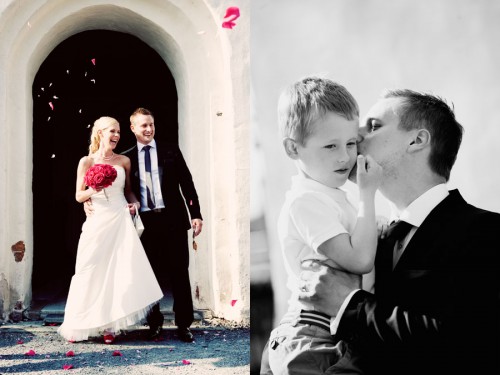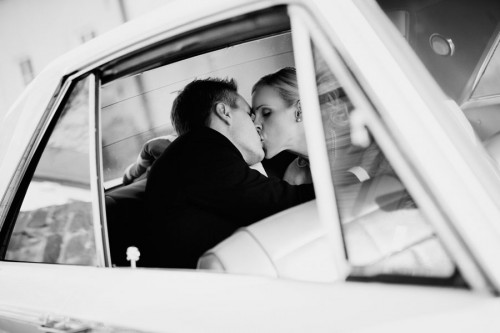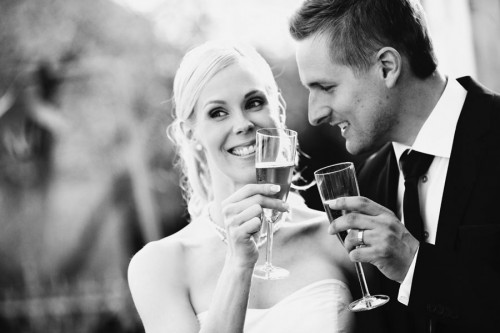 What was the best thing about having an intimate wedding?
The best thing about having an intimate wedding was that it made it easier for us to really enjoy the day. If you arranging a big wedding it's more common to feel bad about not having  enough time to speak with every single guest.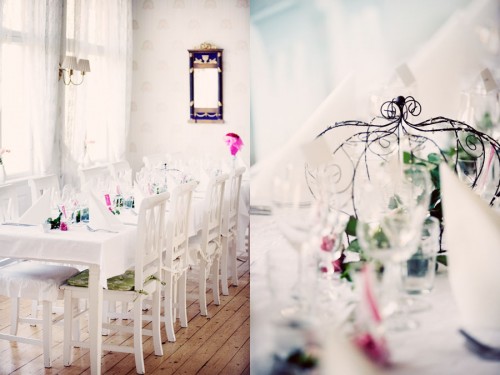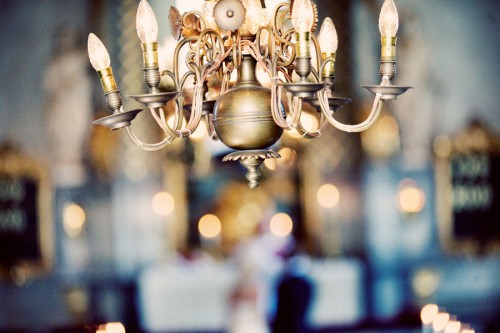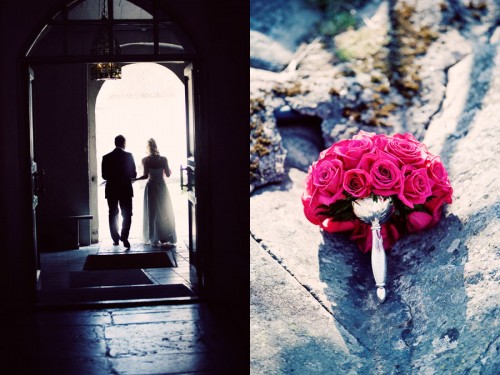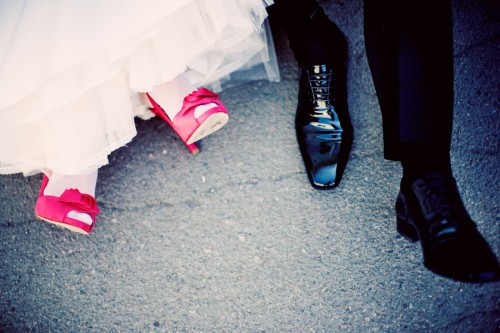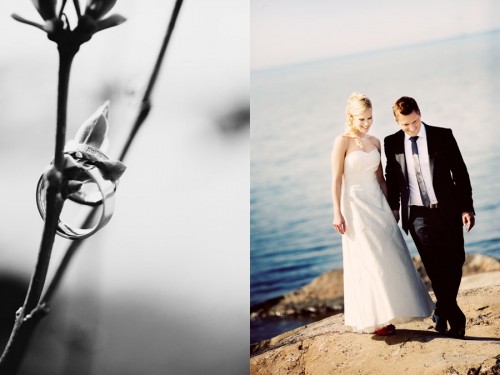 What advice do you have for couples who are considering an intimate wedding?
Make sure to catch each and every moment and enjoy the day. It's a magical and unforgettable day that you will remember for the rest of your life. To share all of these moments with your loved ones is amazing!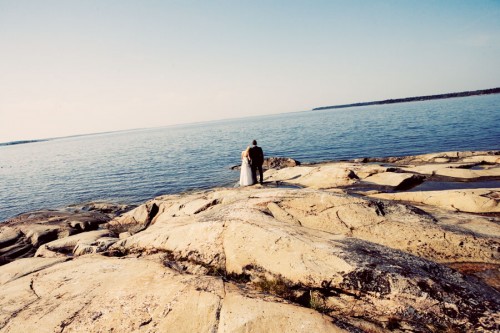 Vendors:
Wedding photographer: Erika Gerdemark
Reception: Hotell Floras Trädgård, Öregrund, (Sweden)
Accomodations: Klockargården, Öregrund
Florist: Interflora Trend, Uppsala
Hairdresser: Stilfrisör (Elin Carlsson), Uppsala
Makeup: Creative Makeup (David), Uppsala
Wedding attire: Bröllopsbutiken Stockholm, Jaber Mode Uppsala
Singer: Maria Hallengren
Thanks to everyone that helped us to make our wedding day to the most precious day. It will last forever in our minds.