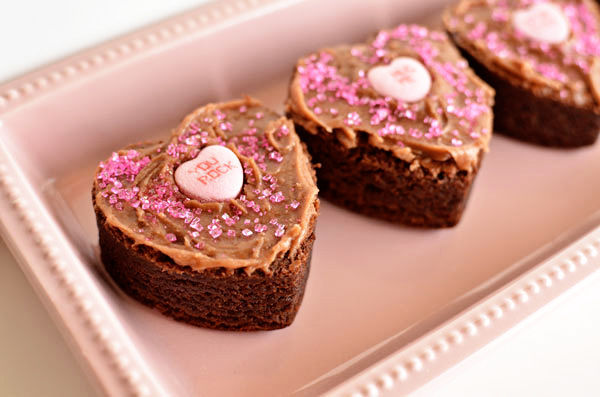 This recipe for brownies in heart shapes is perfect for Valentine's Day, but it's also awesome for wedding favors. Not only is it easy – there's no need to go out and buy fancy heart-shaped molds. Simply use a cookie cutter! (I used a small one.)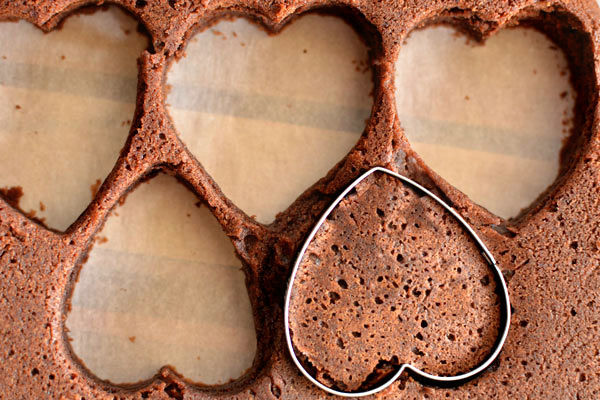 I've made this recipe for brownies about a gazillion times (it's my mother-in-law's recipe and she's a damn good cook), but it's the first time I made them in heart shapes. I think they turned out great. I can't wait to see my kids' reactions when I pop them out of the freezer on Valentine's Day.
If you are making these as wedding favors, you can make them ahead and freeze them. Your guests will love them!
Barb's  Recipe for Brownies

Ingredients:
1/2 cup butter (I use salted butter.)
2 scant cups brown sugar
2 eggs
1 cup flour
5 dessert spoons cocoa
1 tsp vanilla
Brownie Icing
4 tablespoons butter
1/2 cup packed brown sugar
2 tablespoons milk
1  1/2 cups confectioner's sugar
1 tablespoon unsweetened cocoa powder
1 teaspoon vanilla extract
Preheat oven to 350 degrees. Gather ingredients for brownies.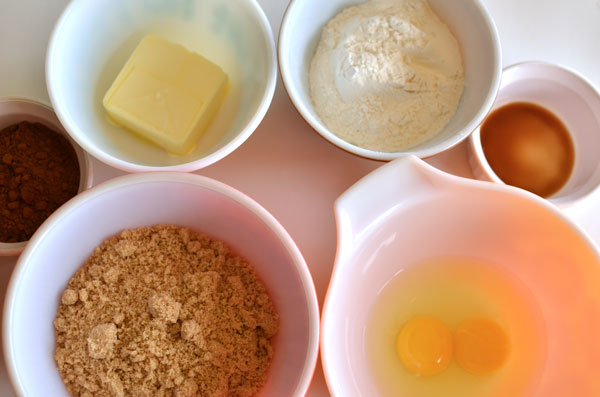 Cream butter and add sugar. Cream well.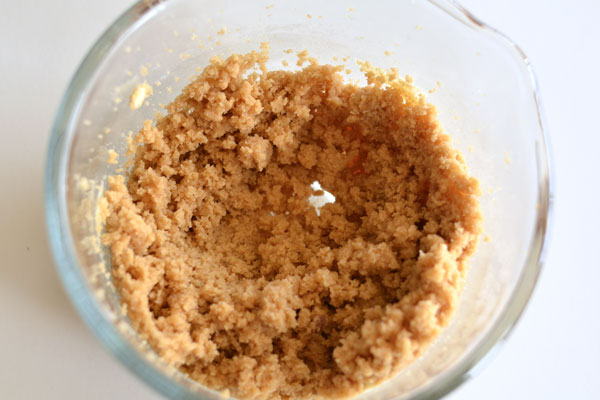 Add eggs and beat until fluffy.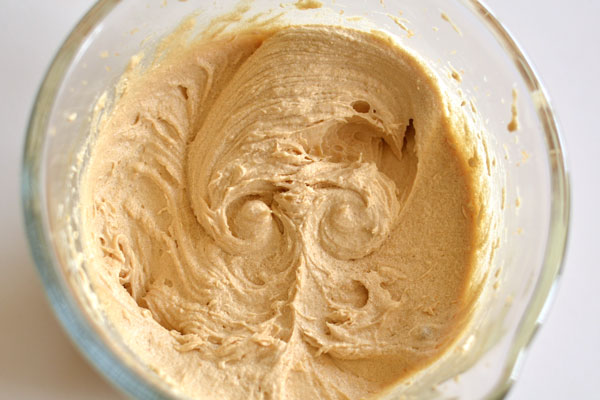 Add salt and vanilla. Mix in flour and cocoa.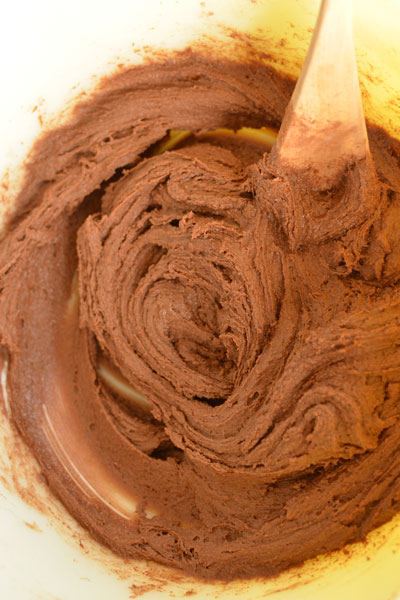 Place brownie mixture into a well greased 8″ x 8″ square pan.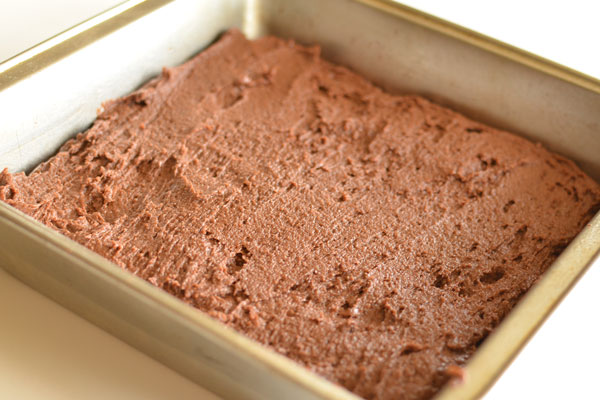 Bake 30 mins. (Check them at 25 mins. If you like gooey brownies, you can take them out early.) Remove from oven, let cool. Once they have cooled flip the pan over onto a cutting board covered with parchment paper.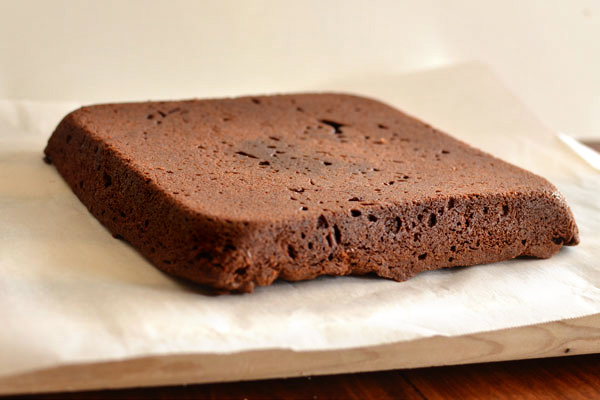 Press heart-shaped cookie cutter  into brownie slab. (I got eight brownies out of mine.)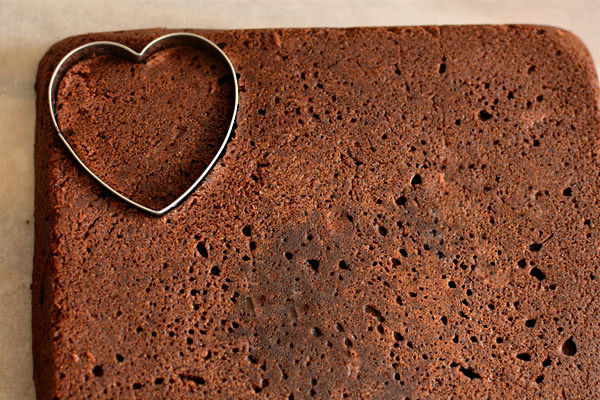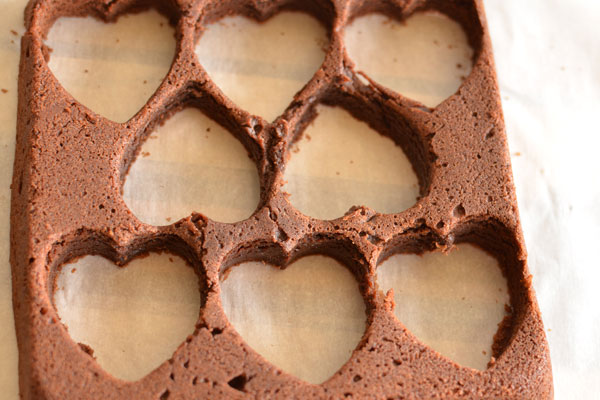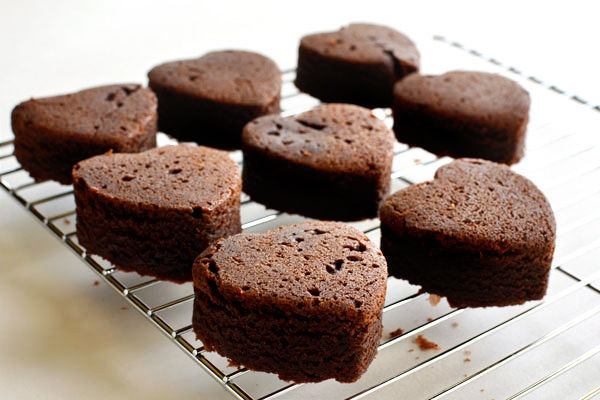 Now it's time to move on to the icing. (I found this recipe on Allrecipes.com)
In a saucepan, melt butter and brown sugar over medium heat. Stir until the brown sugar is dissolved. Add milk. Bring to a boil and remove from heat.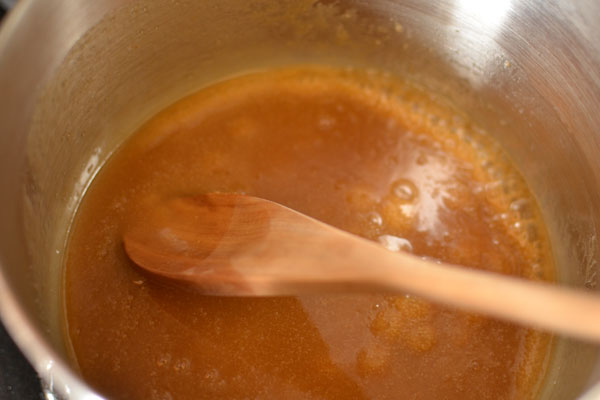 Sift together cocoa and confectioners sugar. Blend into butter mixture and add vanilla. If it's too thick, add more milk.
Turn brownies over so top is facing up and spread immediately over cooled brownies. It will set very fast. (Admittedly, I didn't spread the icing right away, so it set a bit.)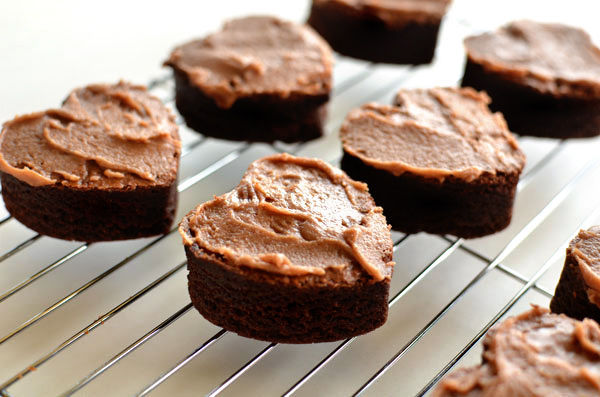 Add desired embellishments. I added pink sugar and conversation hearts, which I pushed into the centre.