When Julie and Jim said "I do",  they not only made a commitment to each other, but also to their four sons and their new family unit. To celebrate their union, they opted for a small guest list with big family involvement, including saying vows to their boys, and allowing their boys to say vows in return. The brand new family of six spent most of the day celebrating surrounded by gorgeous rustic decorations, tasty Tex-Mex food, and a few of their closest family members. They topped the day off with every kid's favorite summer past time – making gooey s'mores!
Thanks so much to Cedarwood Weddings in Nashville, Tennessee for sharing this lovely rustic Tennessee intimate wedding with us, and to Firm Anchor for sharing their gorgeous photography.
Julie, 40  & Jim, 41

Nashville, Tennessee
Wedding Date: March 20, 2013
Number of Guests: 15
Wedding Ceremony Location: Historic Cedarwood, Nashville, Tennessee
Wedding Reception Location: Historic Cedarwood, Nashville, Tennessee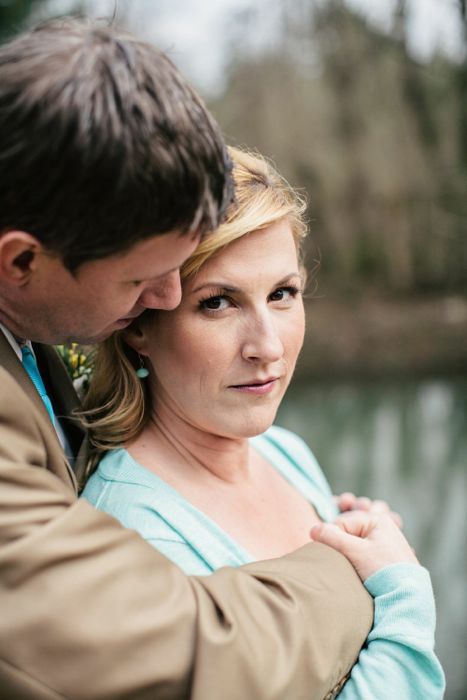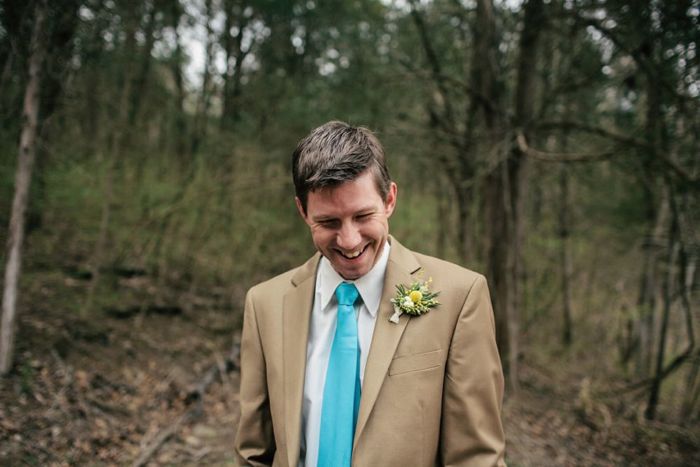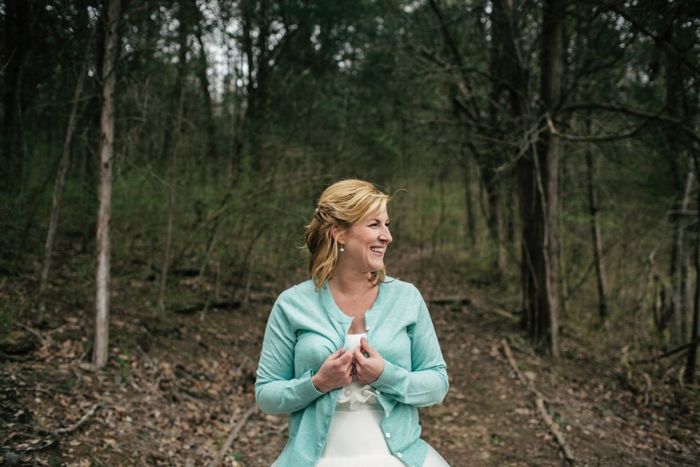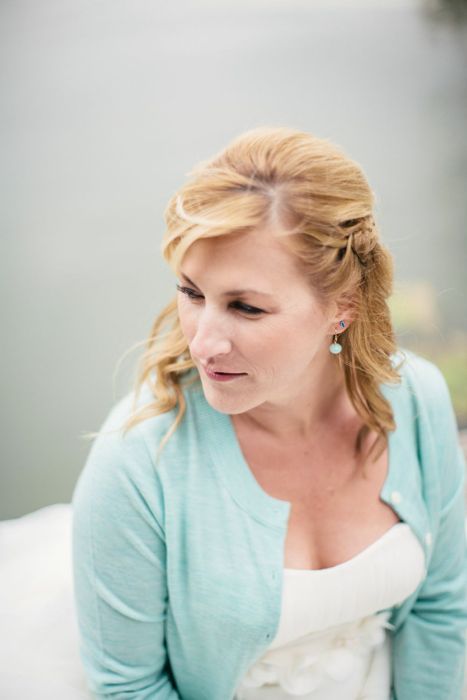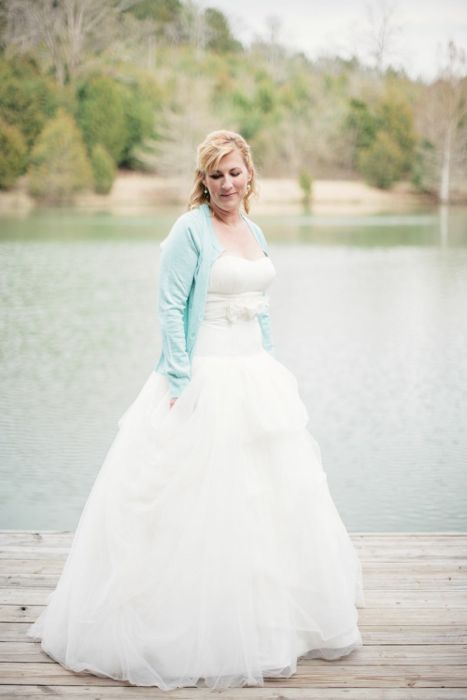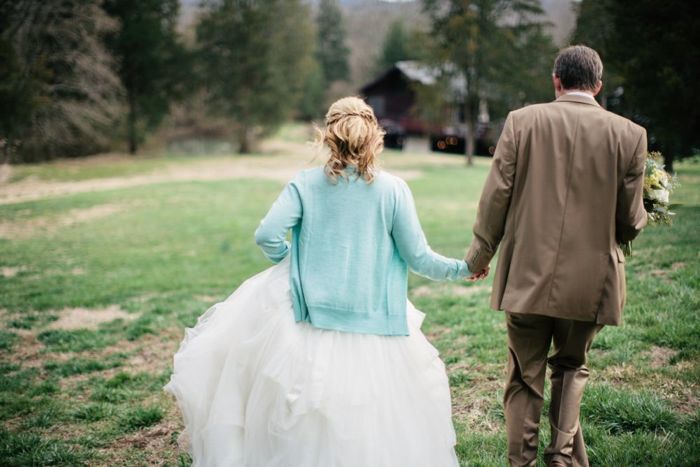 Why did you have an intimate wedding?
Together we have four boys, ages 10, 7, 7 and 6. We wanted an intimate wedding that was focused on family, and only our immediate families attended. Jim and I wrote our own wedding vows to ensure that the boys could also make their own commitments to our 'new' family. The six of us had spent a lot of time together and they were excited about becoming 'brothers.'  In addition to our exchange of wedding rings, Jim and I presented them with necklaces engraved with "Band of Brothers."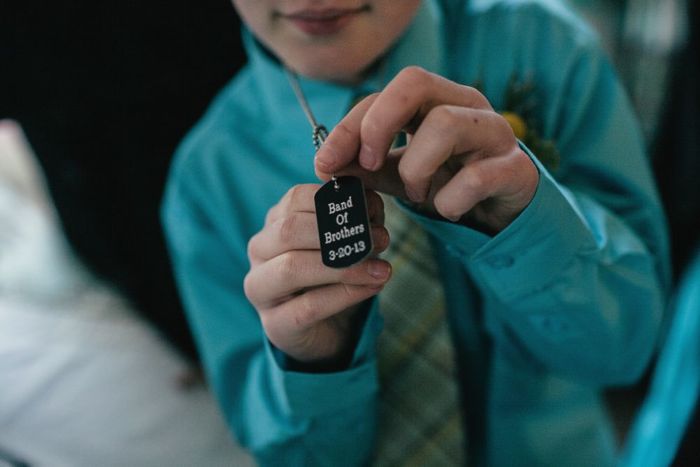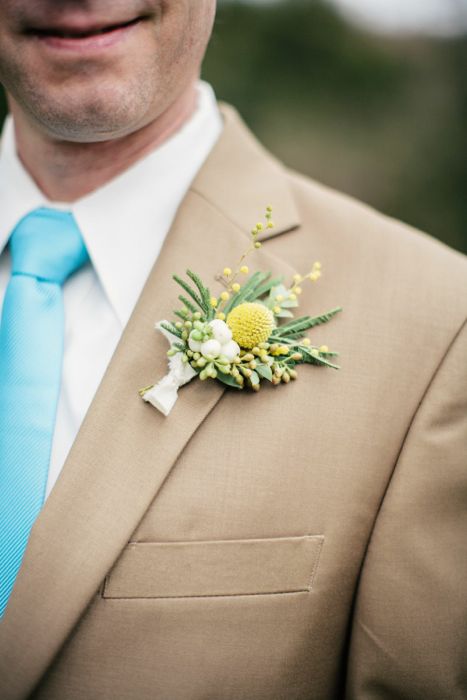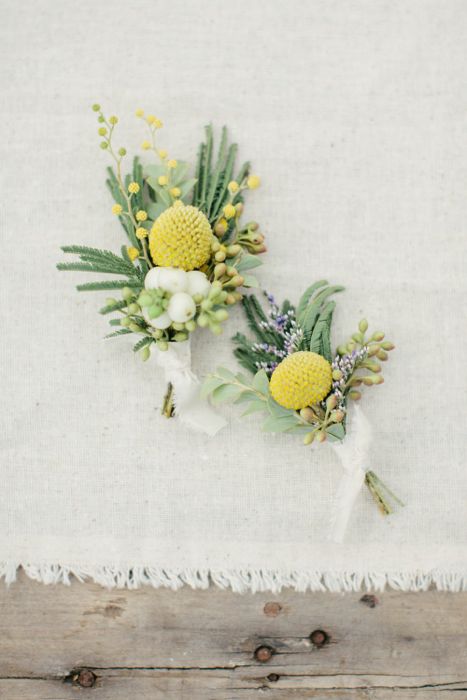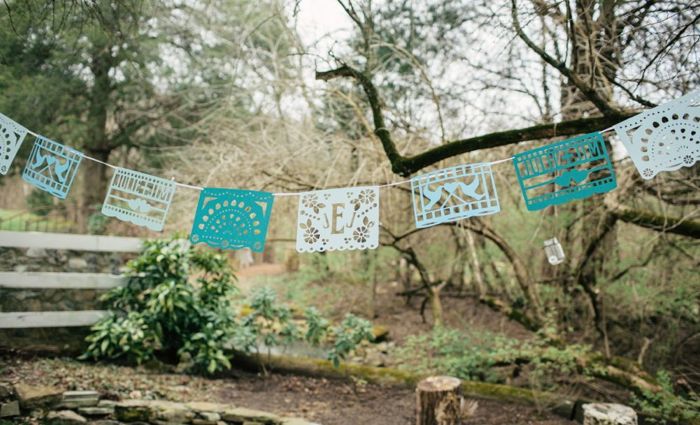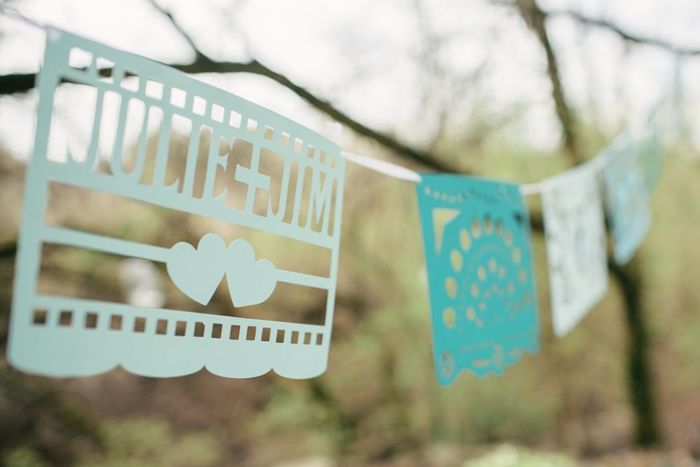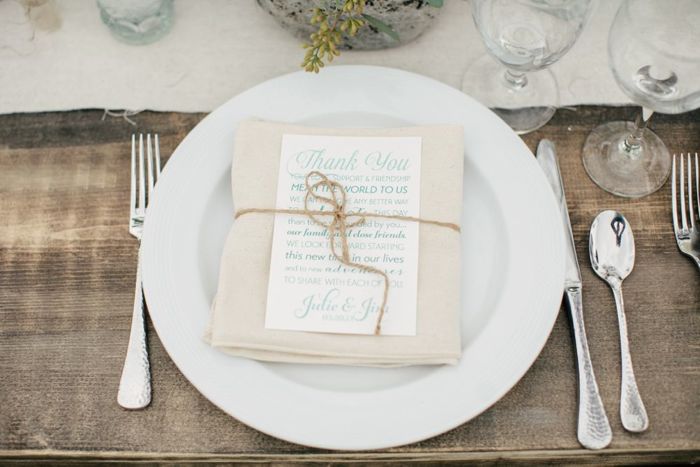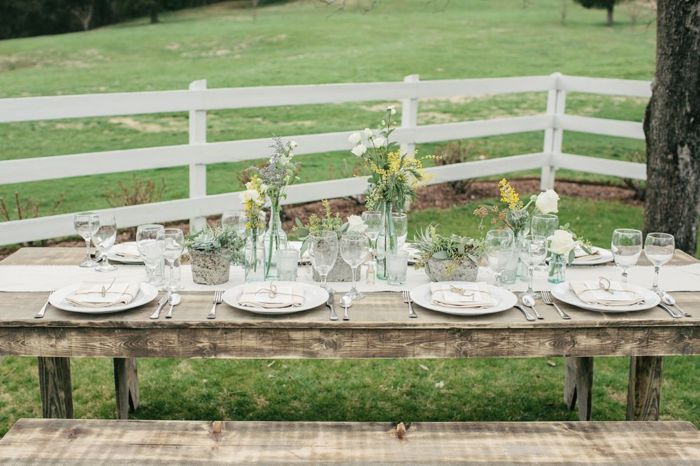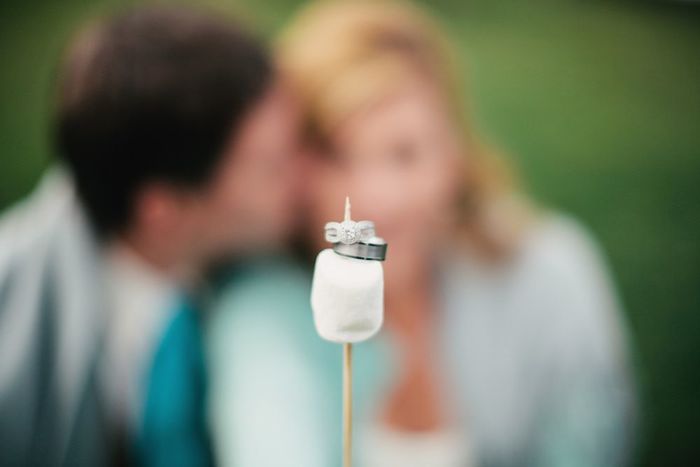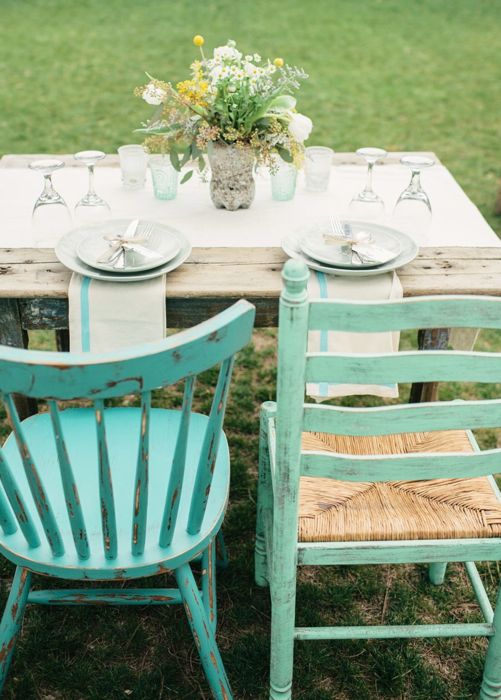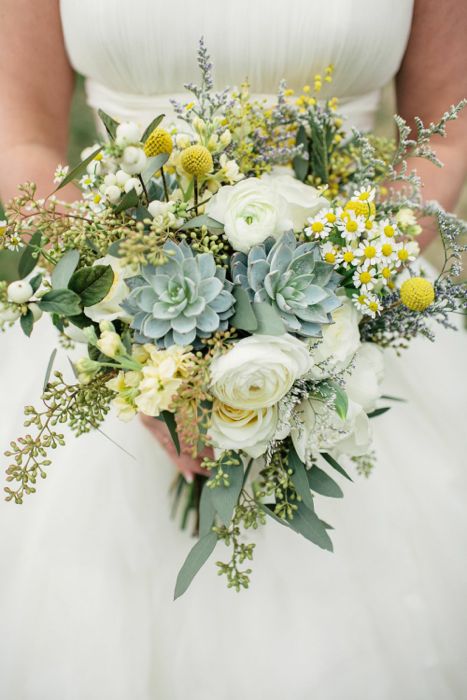 What are some the challenges that you faced planning an intimate wedding?
Finding a space that would reflect our personal style. We wanted our celebration to be vintage, simple yet beautiful, innocent and real. There aren't many venues that have the expansive natural grounds and setting that Cedarwood does that will allow such a small wedding. We did have to agree to be married on a Wednesday in order to have our wedding there.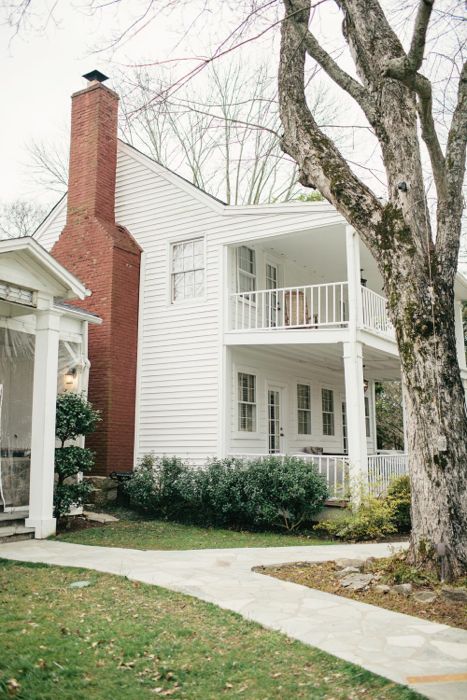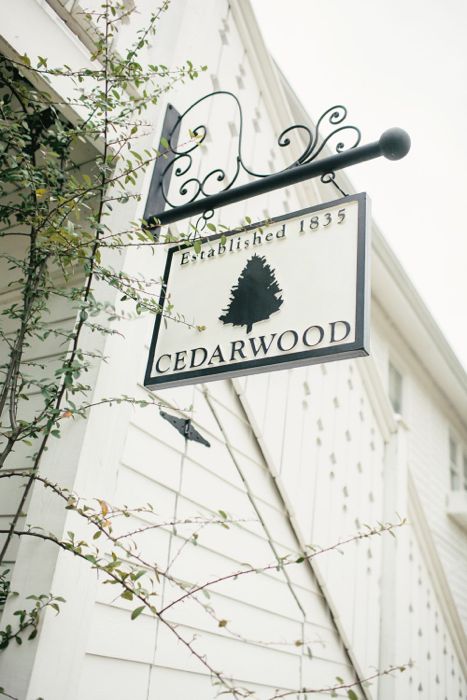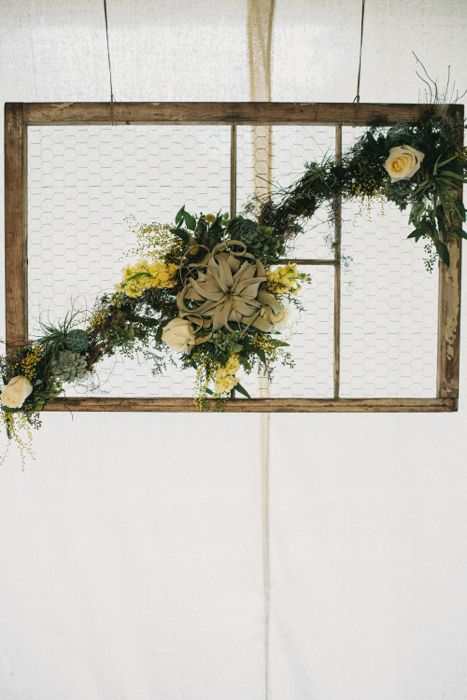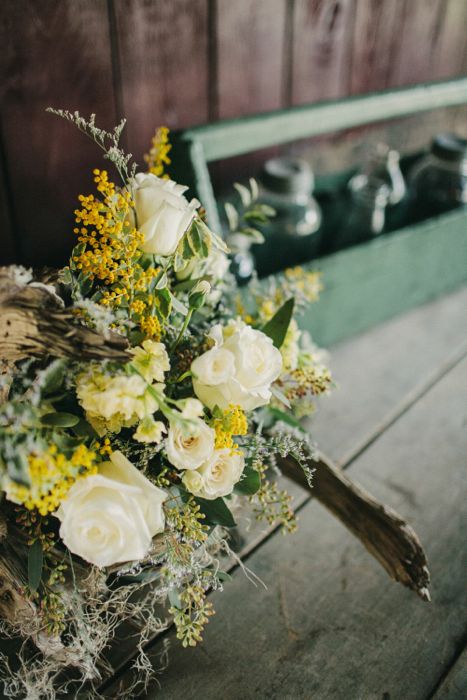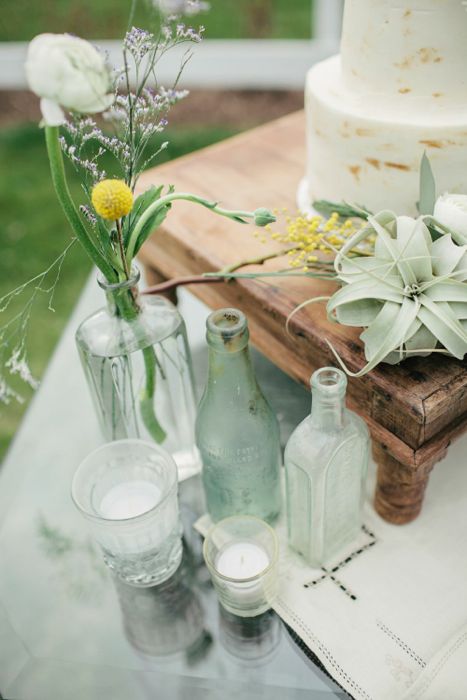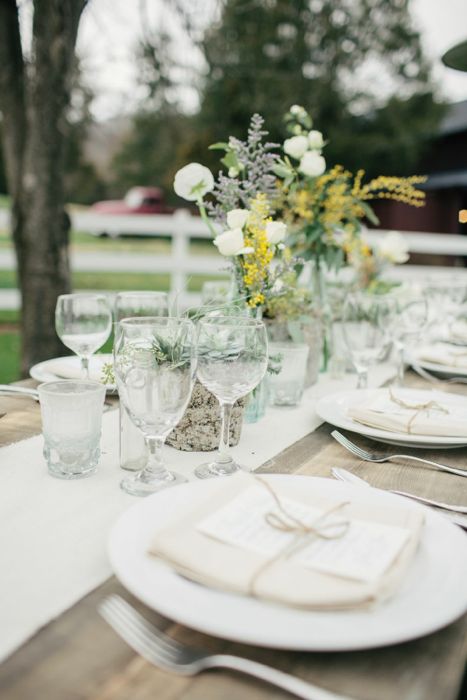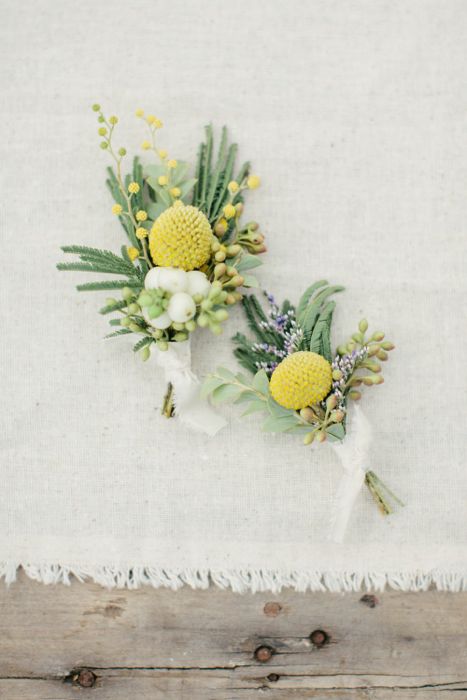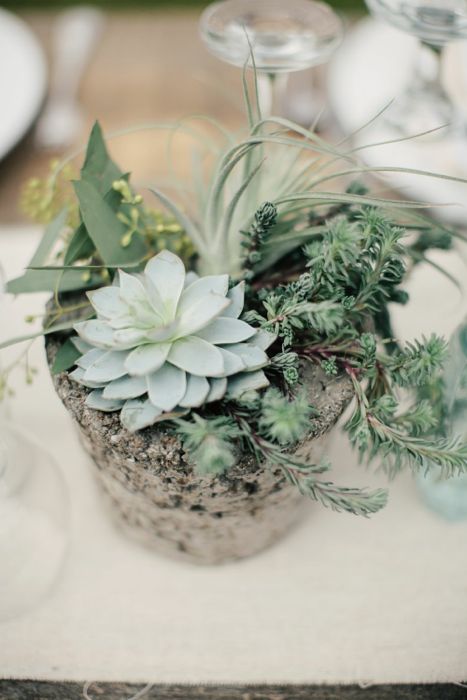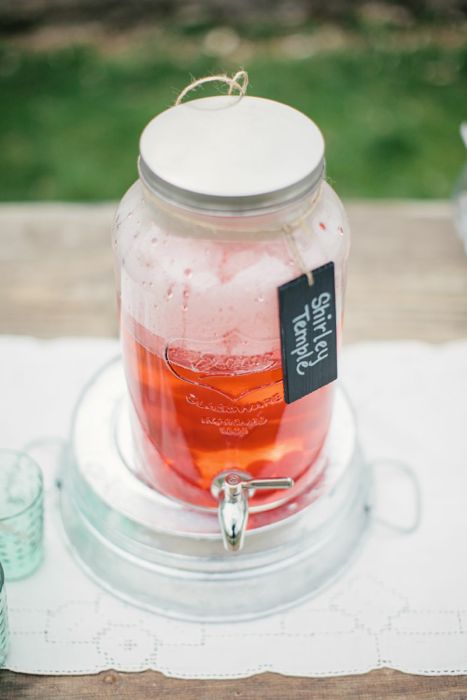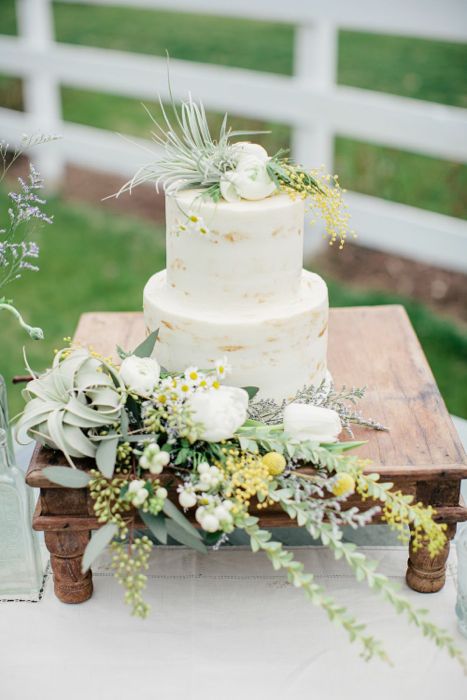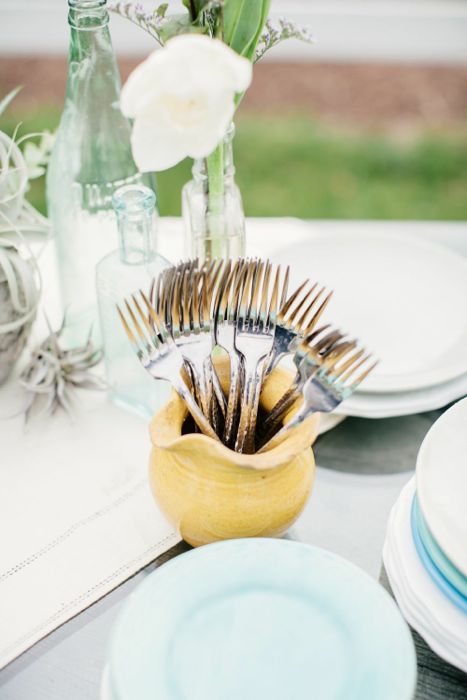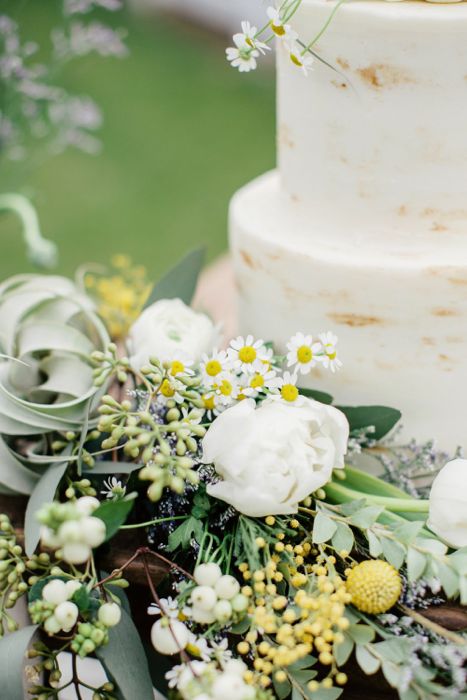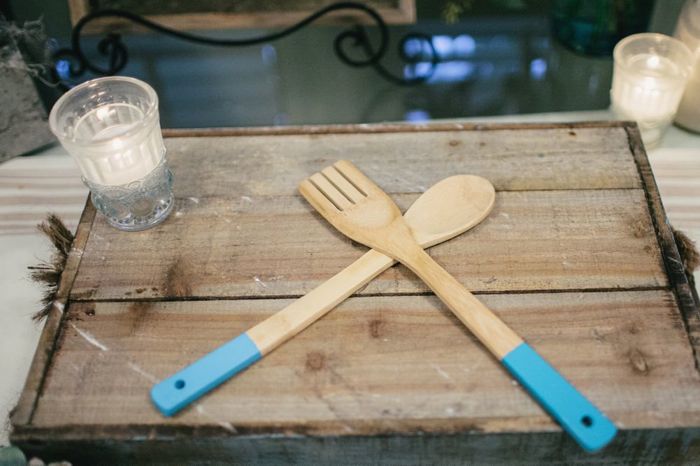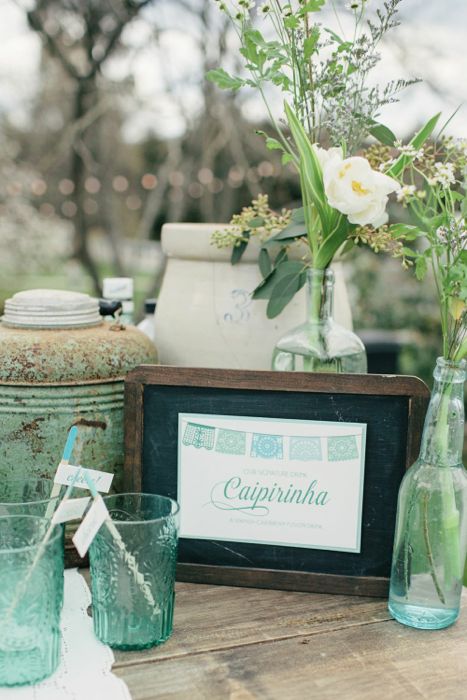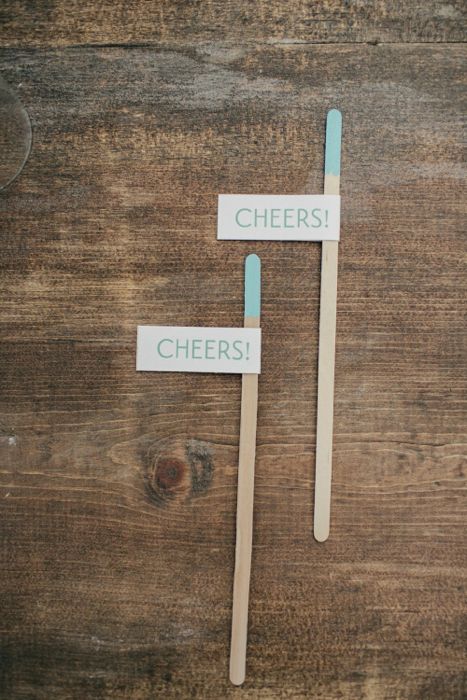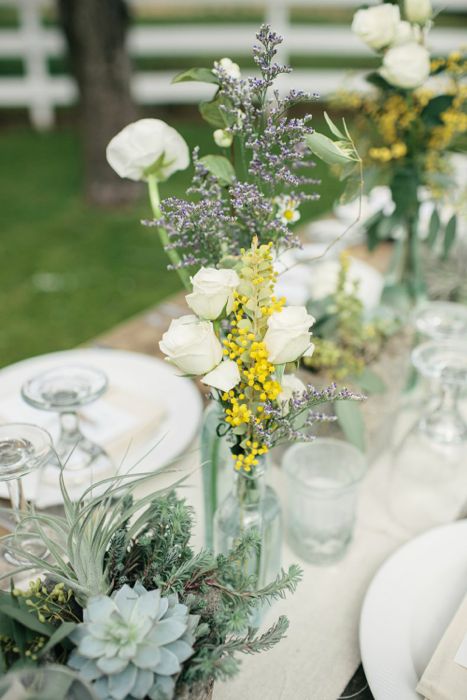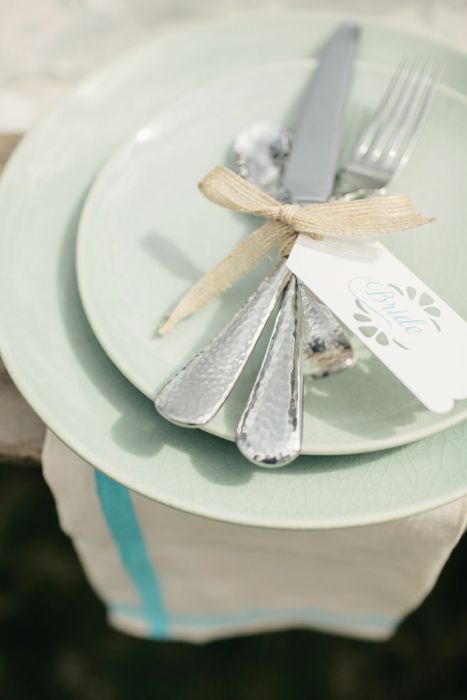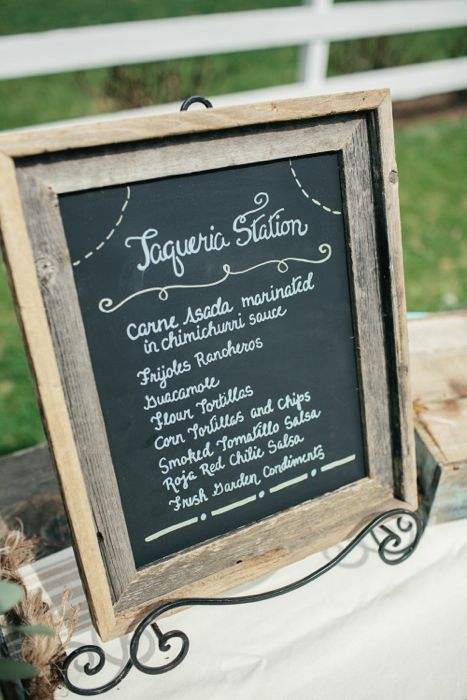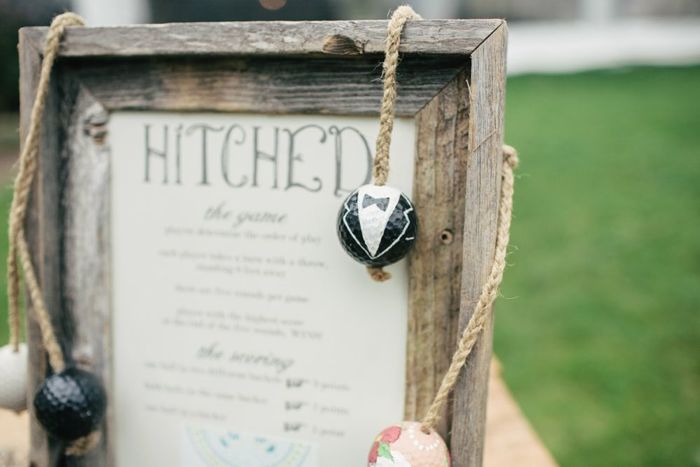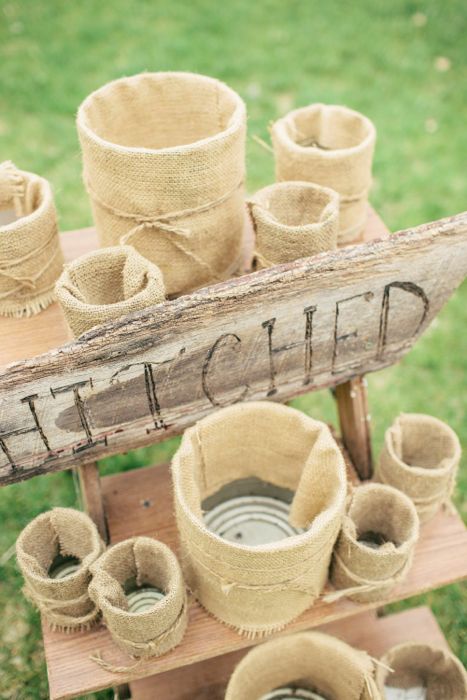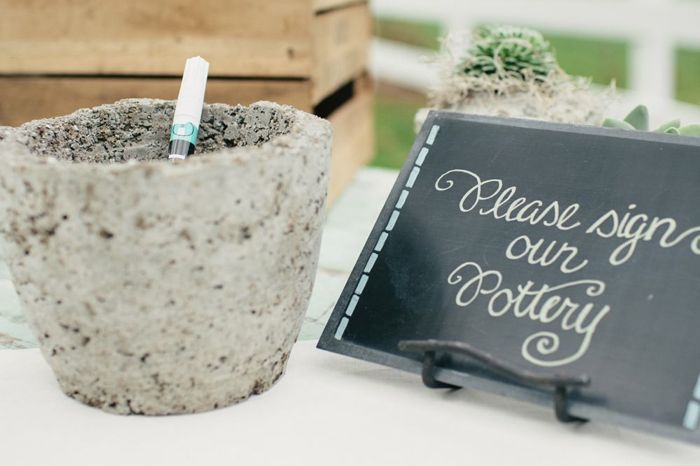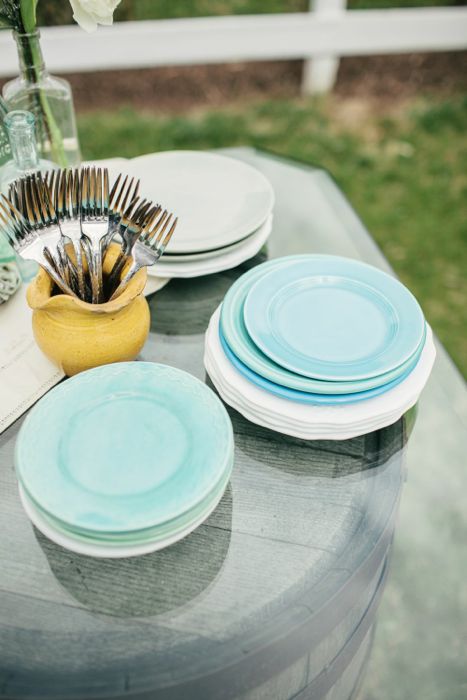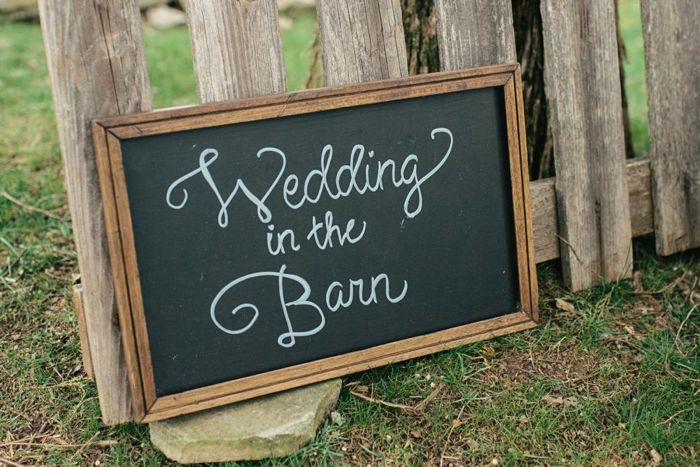 Was it difficult to pare down the guest list?
No, everyone knew our wedding was focused on family.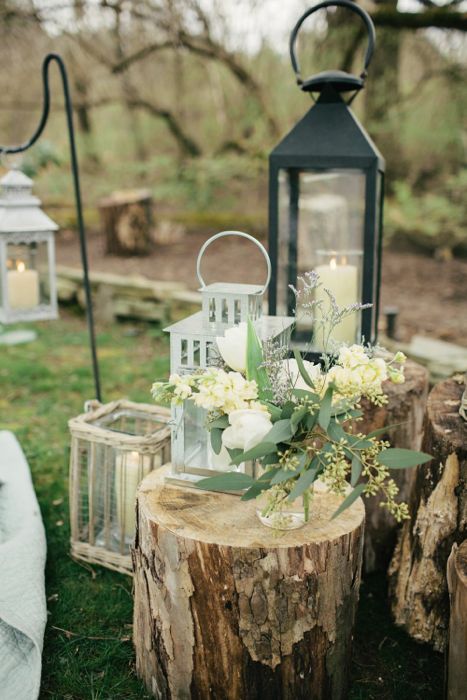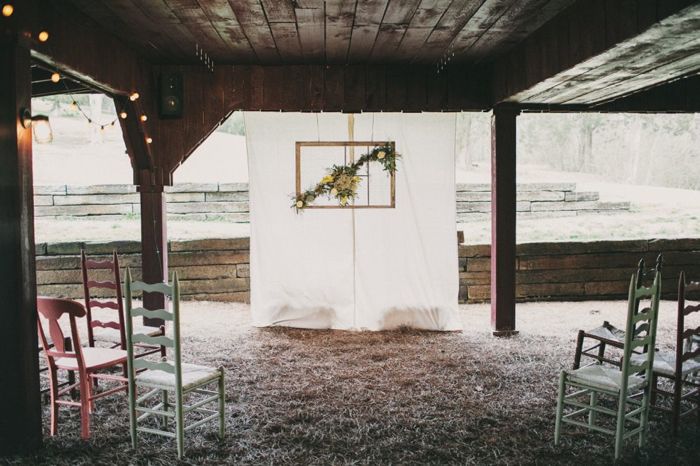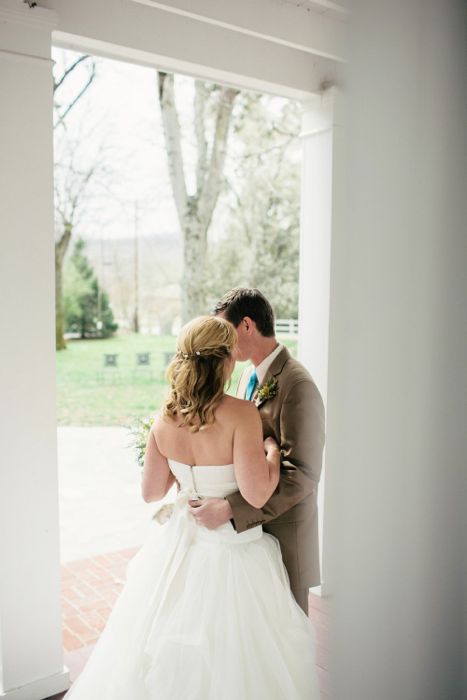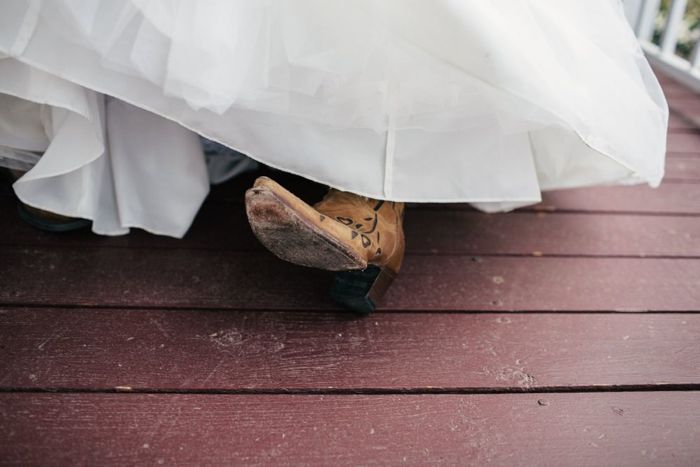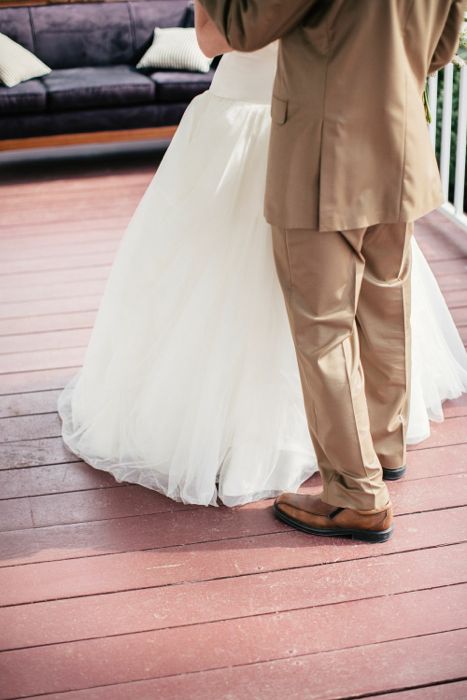 Did you have any 'issues' with the small guest list from friends and family? If so, how did you address them?
None. We were able to have the people we wanted.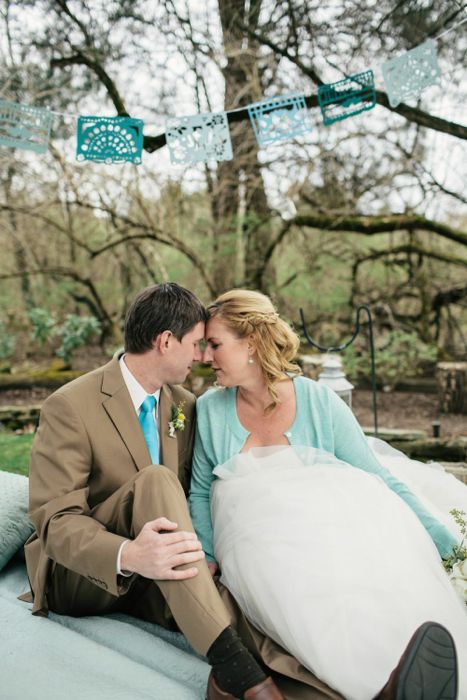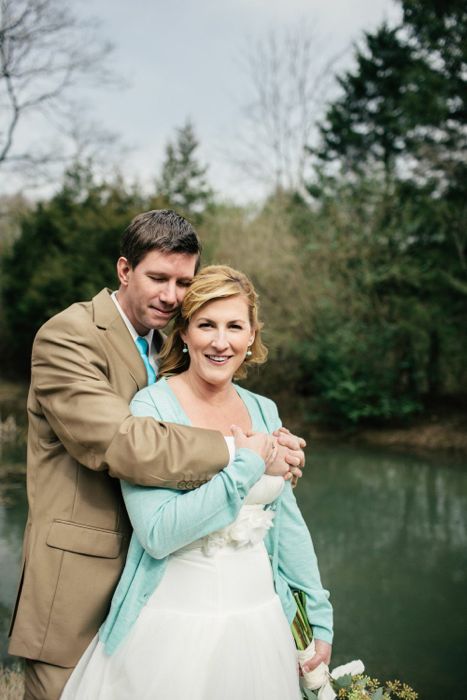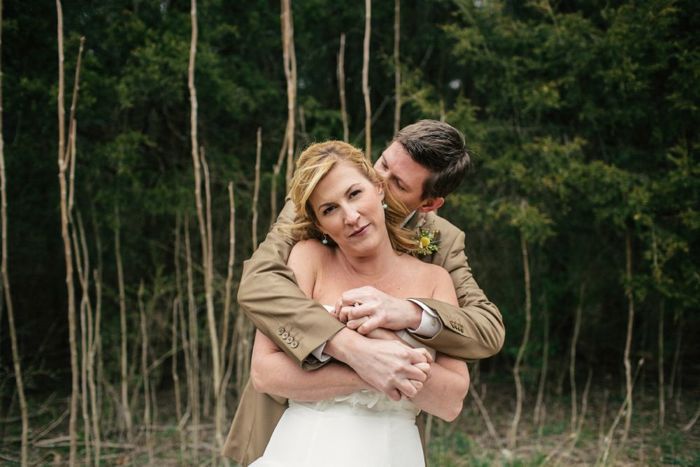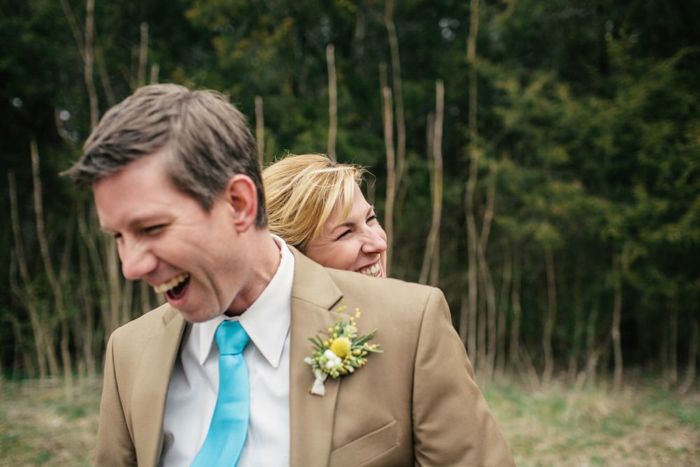 What were the highlights of the ceremony?
We were married in Cedarwood's rustic barn, surrounded by our loved ones. It was an organic-feeling, intimate family affair and we loved having our sons participate in the vows.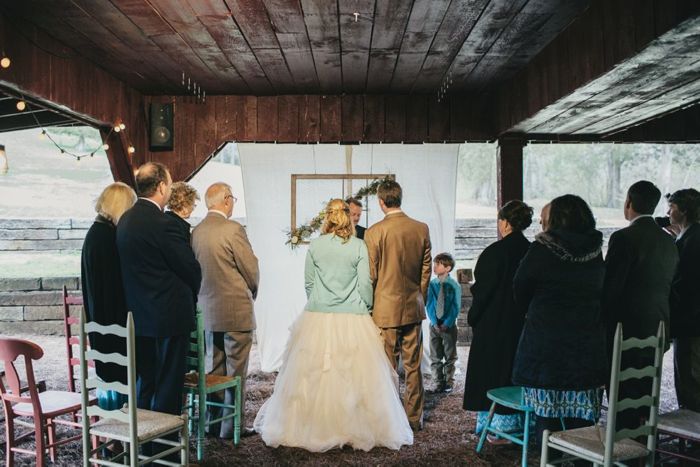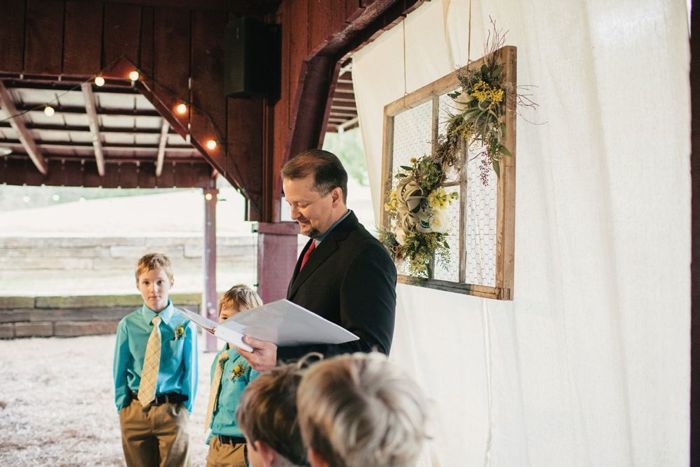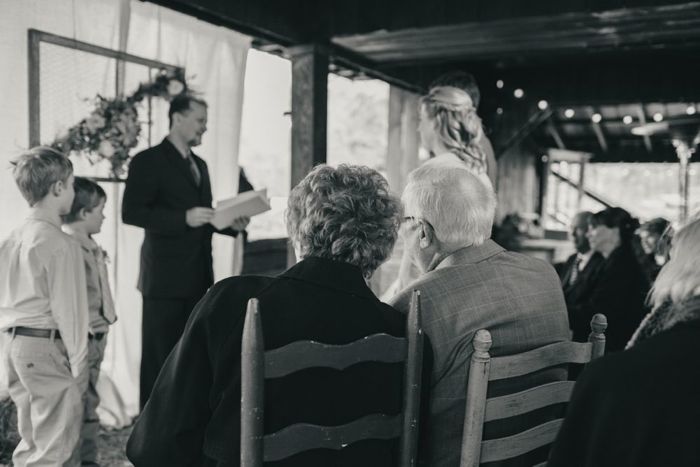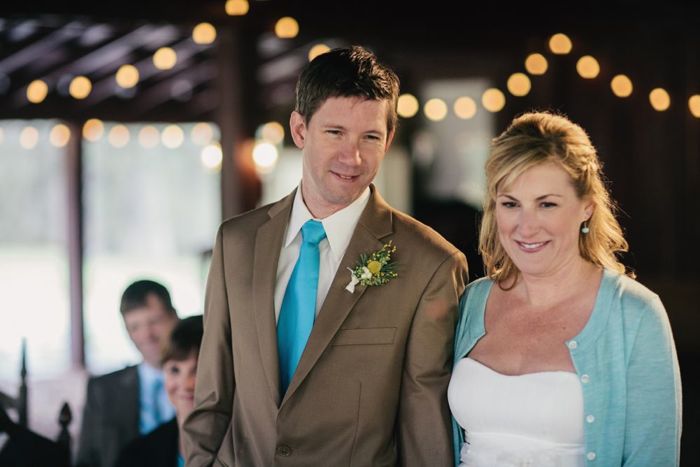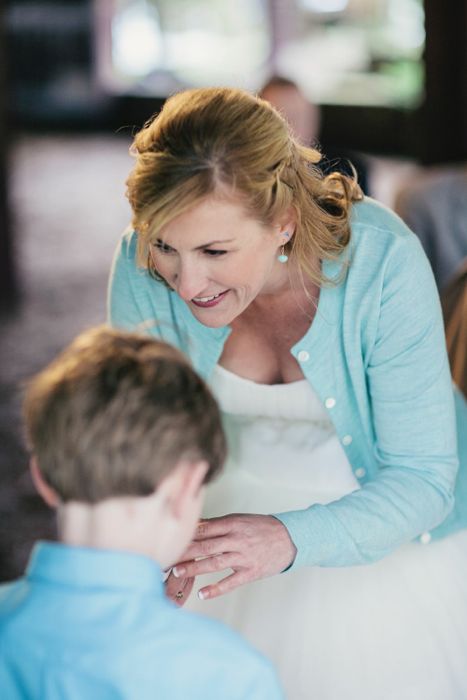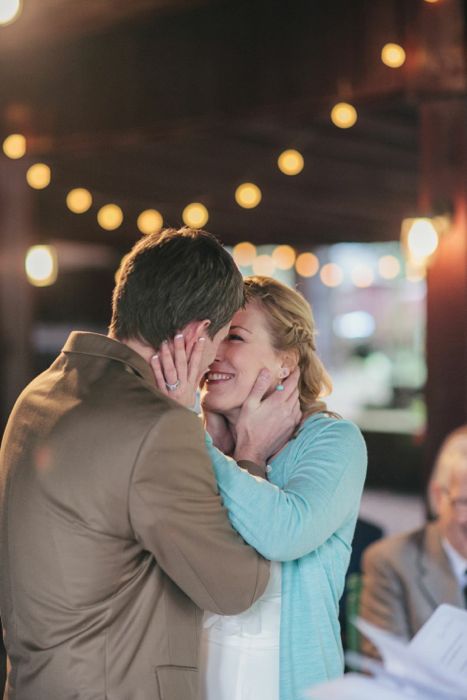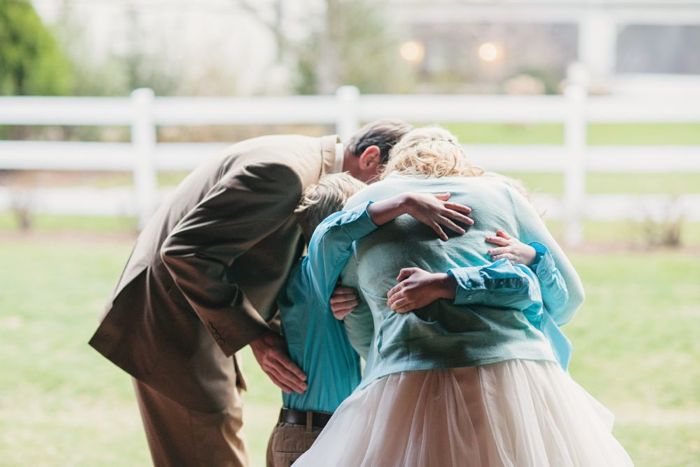 What were the highlights of the reception?
The styling done by the Cedarwood team was exquisite! I love wildflowers, ride horses and wear cowboy boots most of the time – even with dresses. Jim loved camping and is from Texas.  We wanted our celebration to have more of a Texas/southwest feel instead of traditional southern country.  They nailed every detail, including using rustic wood and vintage pieces for a fresh, unfussy setting. Succulents and wildflowers were used in my bouquet and in centerpieces contained by rustic pottery.  Because we enjoy being outside setting around a campfire, we had some outdoor lounging areas with quilts, hay bales, Chiminea warming fires and even a S'mores station for the boys.  Inspired by the Mexican paper craft, Papel Picado, we ordered laser cut invitations and a custom cut bunting to complement our love of southwest styling.  Tex-Mex food, drinks and games infused the reception with a 'fiesta style' celebration.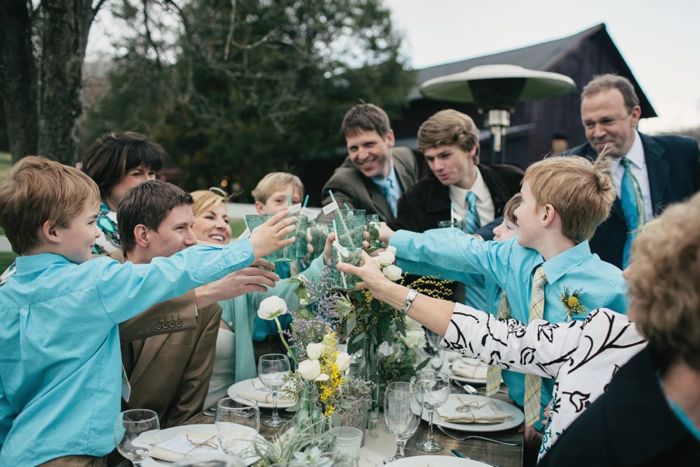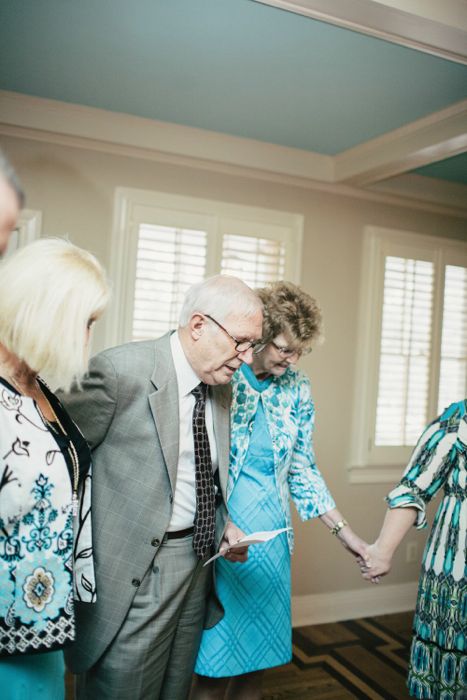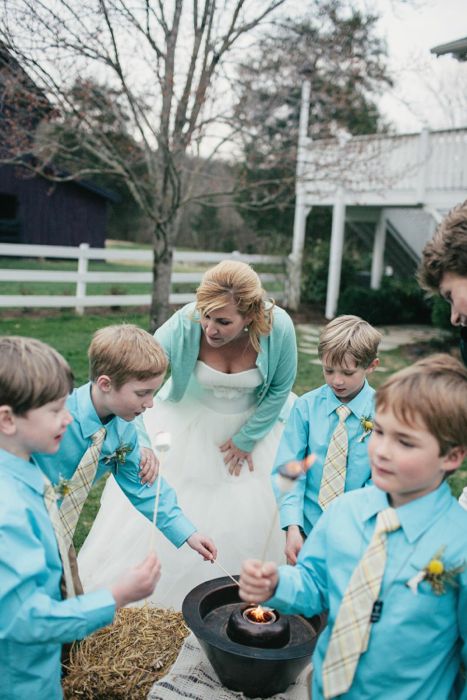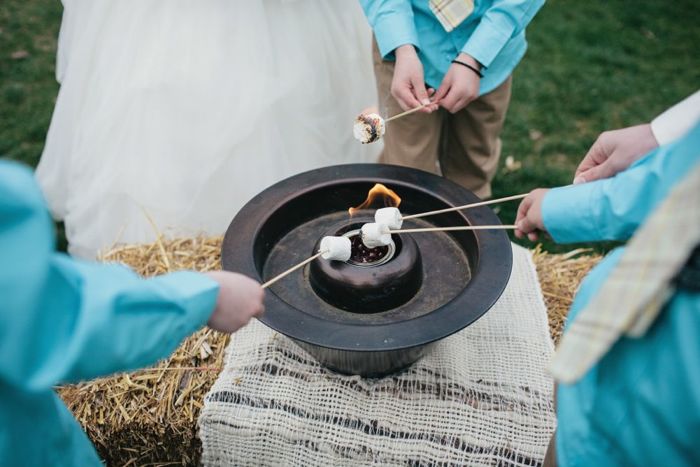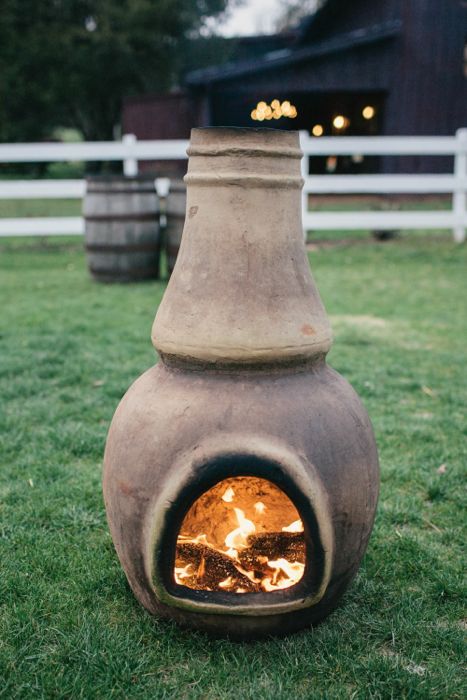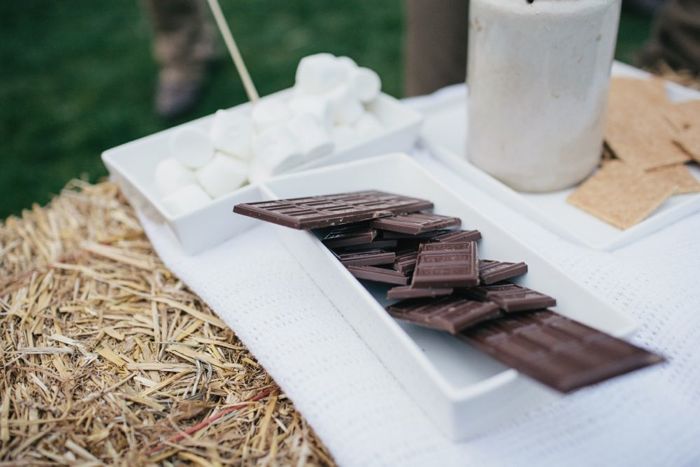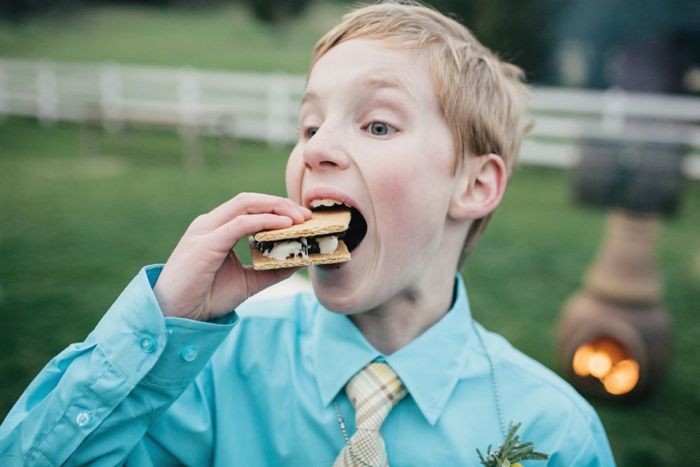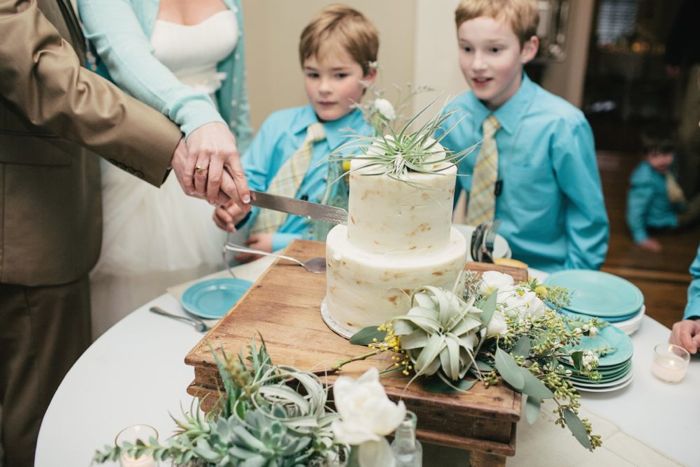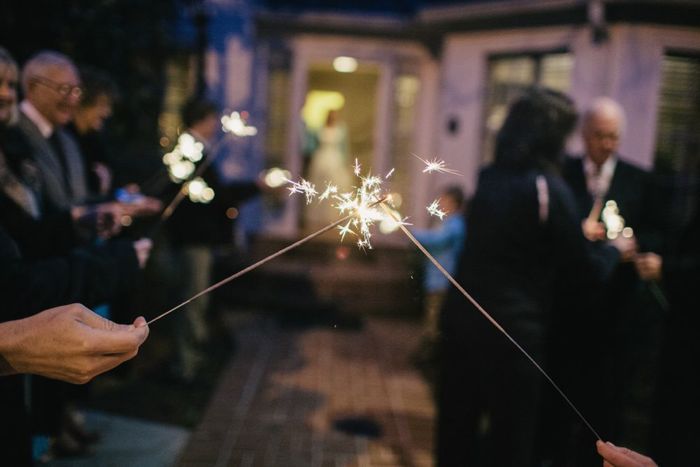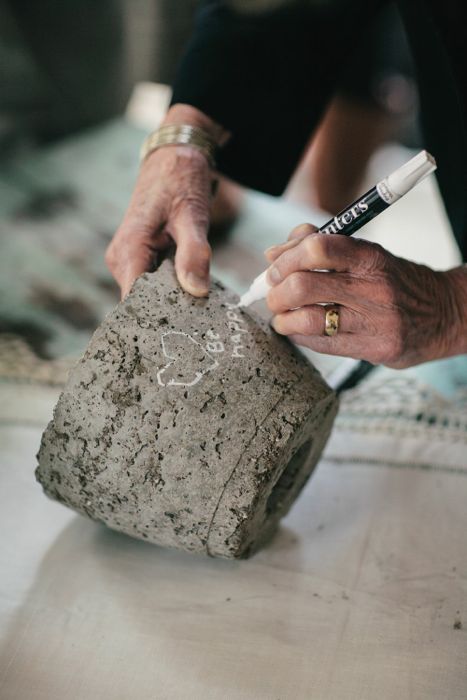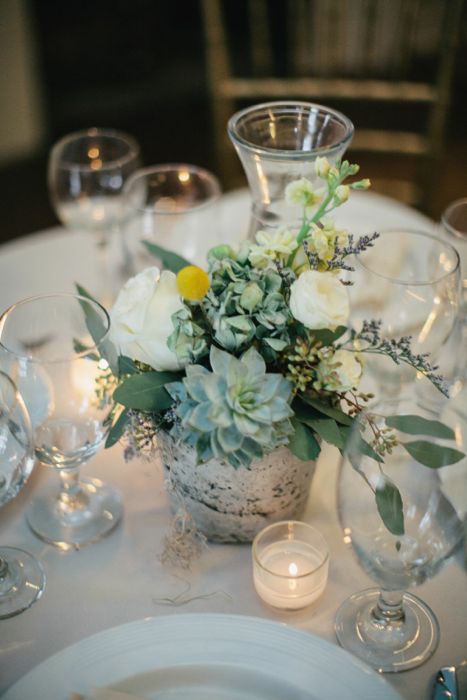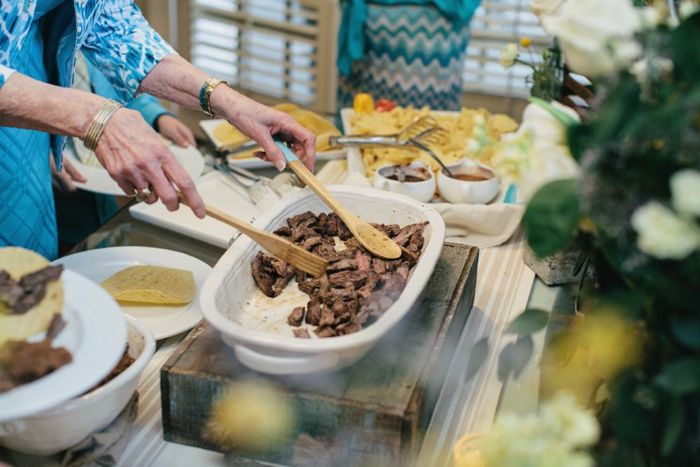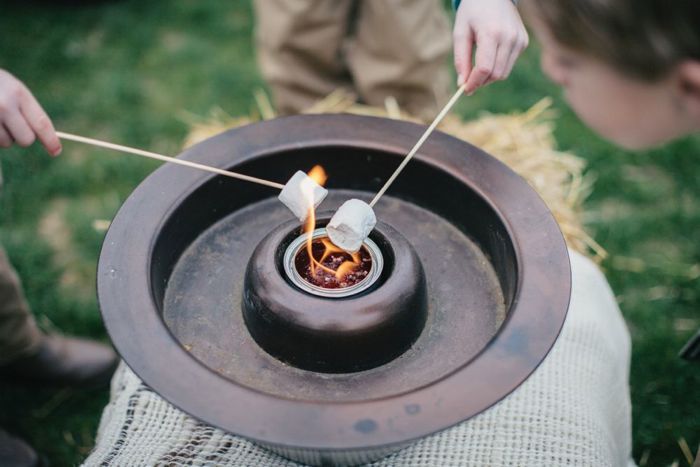 What was the best thing about having an intimate wedding?
The opportunity to relax and cherish the love we formed as a 'new' family.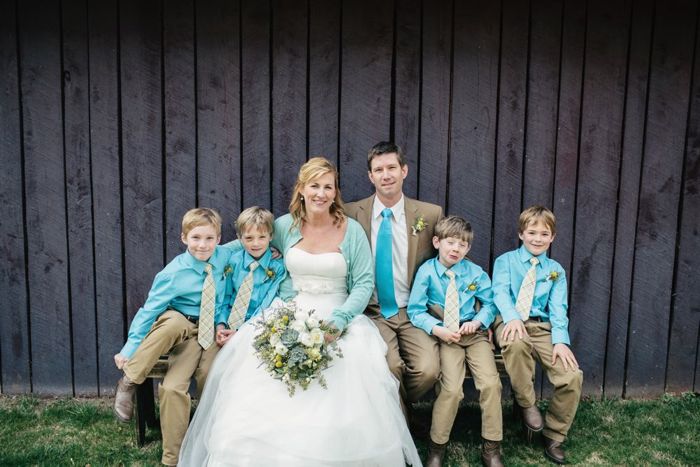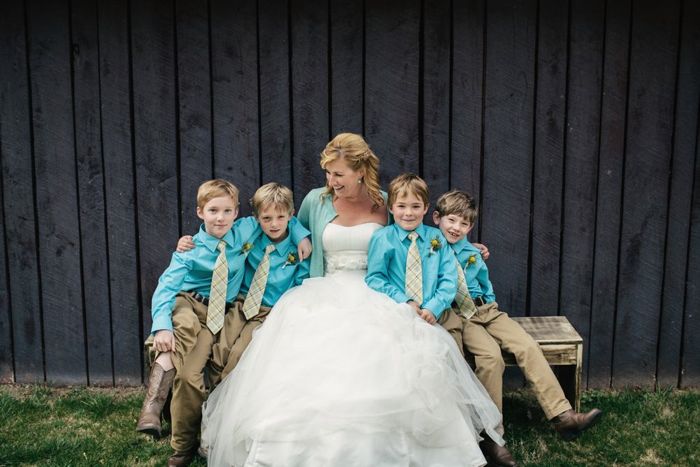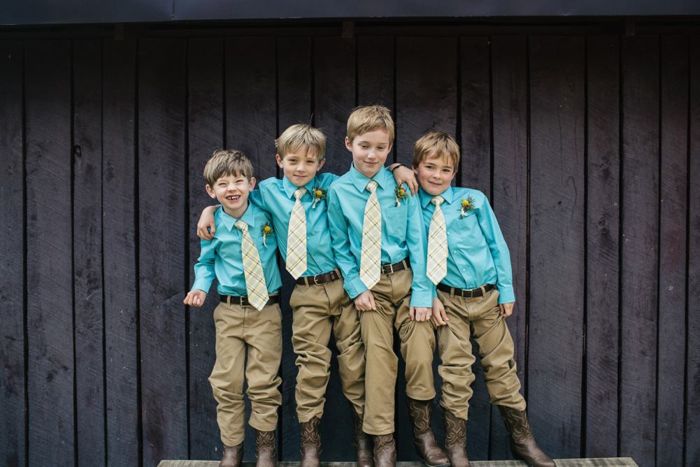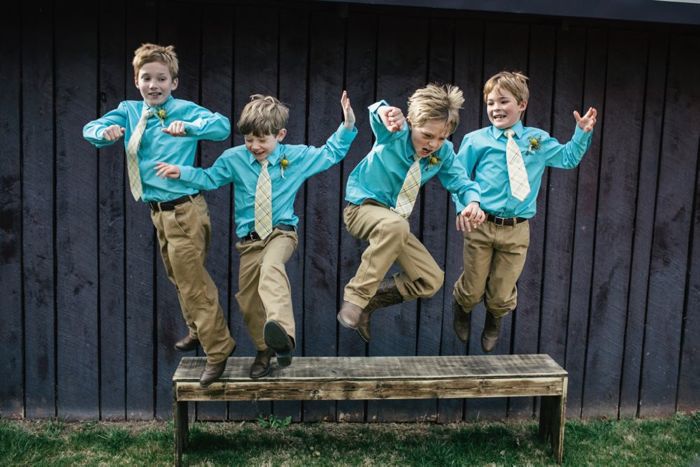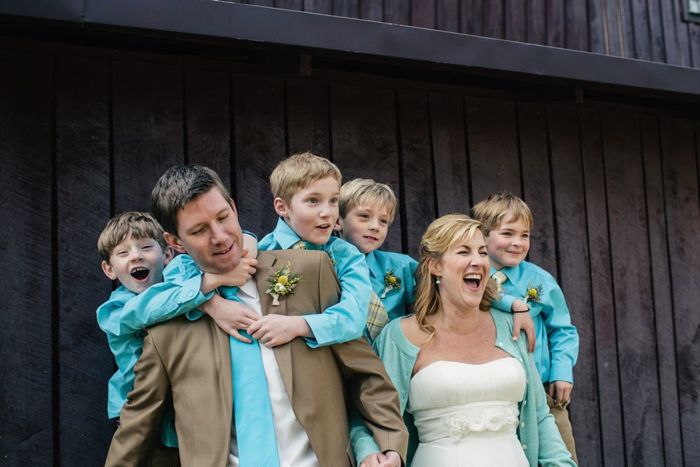 What advice do you have for couples who are considering an intimate wedding?
Don't sacrifice your personal style for a cookie-cutter wedding. It's worth searching a bit for the location and design team that can really make an intimate wedding feel like a grand celebration. Cedarwood did that for us.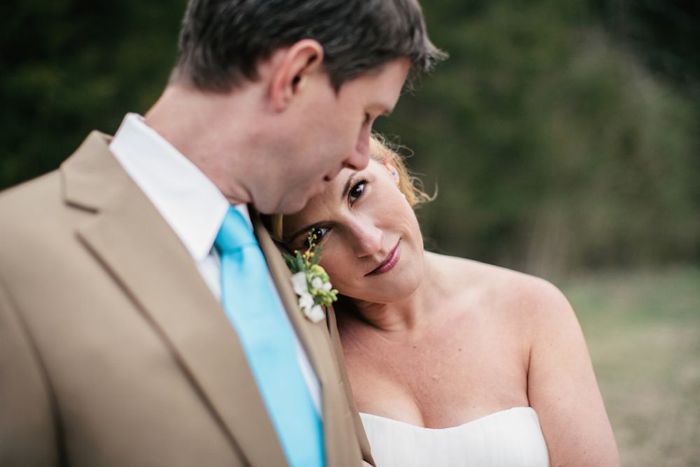 Vendors:
Photography:  Firm Anchor

Venue:  Historic Cedarwood

Planning, event design, floral, décor and styling:  Cedarwood Weddings

Officiant: Gary Voorhies
Laser Cut Invitations:  Avie Designs

Custom cut bunting, printed signage and other paper goods:  Designs in Paper

Tres Leche Wedding Cake:  Patty Cakes 

Catering:  Private Chef Marshall White and Café Laredo
Hand lettered calligraphy, DIY pottery containers and "Hitched" toss game: Cedarwood Weddings