When you dream about your wedding day, pictures of beautiful blooms, bridal gowns, and buttercream may dance in your head, but no matter how organized you were during the months leading up to the big day, disaster can still strike. Illness, unexpected cancellations, or extreme weather can put more than a damper on your special day, but wedding insurance can help protect you, financially, against the unforeseen.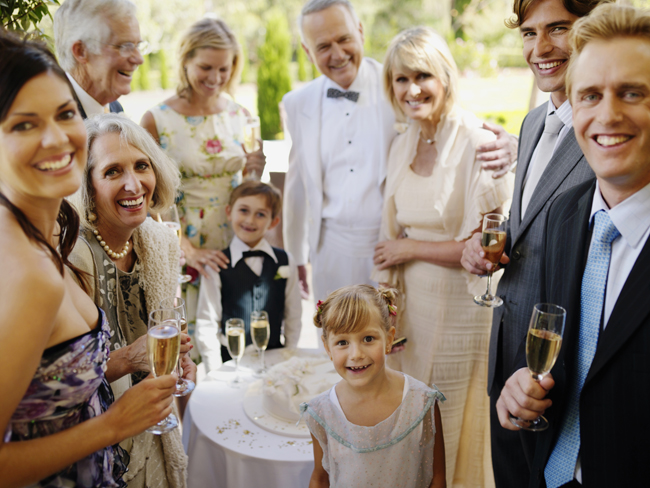 Markel is one of the leading wedding insurance companies in the country, and offers two types of coverage: Cancellation Insurance and Liability Insurance. With cancellation coverage, you are reimbursed for lost deposits if you must cancel or postpone your wedding due to uncontrollable circumstances (think hurricanes, vendor bankruptcy or military deployment.) It also provides coverage for lost or stolen jewelry and gifts, event photography that isn't delivered, damage to your wedding attire, and additional expenses you may incur to avoid cancellation. The liability coverage protects you if your venue sustains property damage or if someone is injured at your wedding. (Add to your Wedding Checklist: Check with your venue as many venues now actually require event liability insurance.)
Consider this real-life example:
Newlyweds Kevin and Lacey would have had to pay $7,500 for property damages to their venue's marble railing and hardwood floor if it had not been for Markel's liability insurance coverage. By the time they returned from their honeymoon in Jamaica, everything had been taken care of and they were only held responsible for the deductible.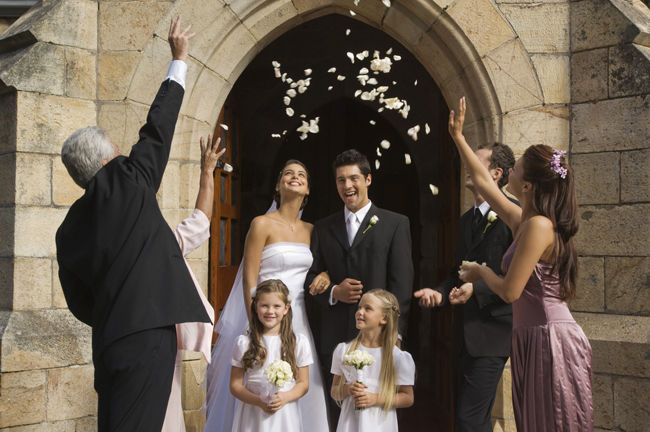 How Much Does It Cost?
Wedding Liability coverage can be purchased for as little as $64. Additional coverage and will increase the price. Wedding Cancellation coverage can be as low as $111.  (NOTE – Your wedding location and your wedding budget may alsoimpact pricing).
When Should We Purchase?
It's smart to purchase Markel's Wedding Cancellation insurance the day you start planning your wedding (before you start signing on the vendors' dotted lines) so that you're covered from day one.  Markel's Wedding Liability insurance can be purchased anytime up to the day of the event.
What Does Insurance Cover?
Depending on the package, Markel Wedding Insurance can cover:
when weather conditions are extreme enough to prevent the bride and/or groom, their families or majority of the guests from attending the wedding.
if the wedding and/or reception is postponed due to an accident or illness that prevents the bride, groom or their immediate families from attending
if the bride or groom is serving full-time active duty in the armed forces or police or fire departments, and must postpone the wedding due to a previously granted leave being withdrawn
honeymoon expenses if your wedding was postponed or cancelled due to a covered condition
wedding rings if they are lost at any time during the seven days preceding the wedding
wedding presents that are lost or damaged within seven days before or after your wedding, while at your home or while in transit between your wedding and home
lost or damaged (other than under- or overexposure) photo film or digital files before the finished photographs
alternative arrangements to avoid last-minute cancellations, such as booking a new reception hall
wedding attire that is lost, stolen, or damaged before or during the wedding
Life happens, so make sure that the first day of yours as a married couple is protected. Life happens, so make sure that the first day of yours as a married couple is protected.  Call Markel Wedding Insurance at 1-855-480-9757 or visit Markel Wedding Insurance to learn more.
Sponsored post.