I am a sea glass fanatic. I began collecting seriously in summer 2009 on the north shore of Lake Erie. (That's my husband and two daughters above.)
Lake Erie has some damn fine sea glass. To put it scientifically, Lake Erie has a high PH – almost as high as an ocean, and this helps to make the glass nice and frosty. (I read this in Richard LaMotte's Pure Sea Glass
, a must-have book for any avid sea glasser!)
I collect sea glass in area called The Pelee Passage, where there have been 275 shipwrecks. The area was a popular summer attraction for many years and I'm sure some of the glass I find is from wild parties many moons ago. I find quite a bit of old glass (80+ years old), and it's fun to think about where it originated.
What does a girl do with mason jars full of gorgeous sea glass? She makes jewelry!!
I'm a big fan of using sterling silver in sea glass jewelry – so you'll find lots of that in my Etsy shop.
Sea glass jewelry makes for wonderful one-of-a-kind bridesmaids gifts. Here are a few of my latest pieces:
Stunning, perfectly frosted white sea glass pendant with sterling silver bail.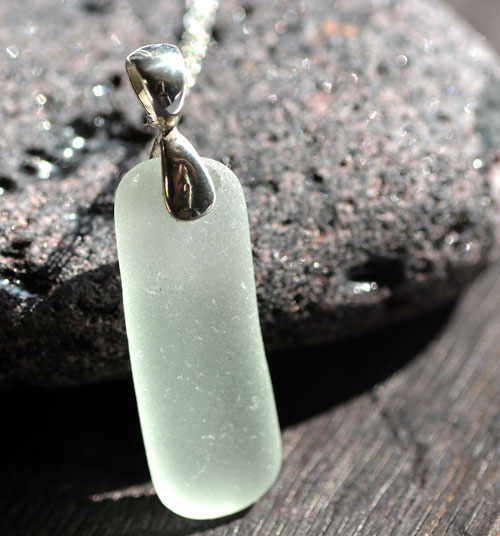 Dainty cornflower blue sea glass necklace.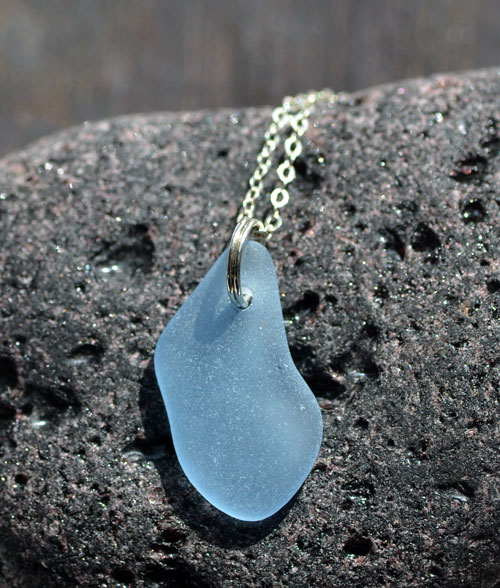 Lush, plump emerald green sea glass.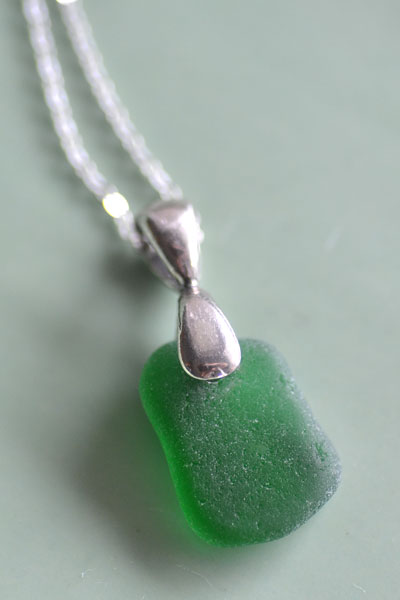 Uber rare lavender sea glass pendant. Perfect shape.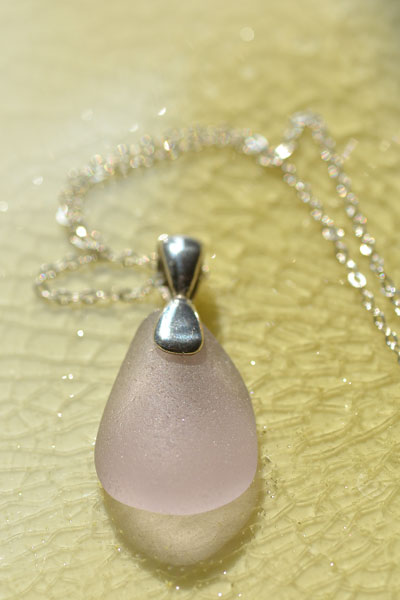 Stunning blue sea glass mosaic. The sea glass in this piece comes from England.