After a happenstance meeting, a six hour first date, and four months of dating, Andrew proposed to Shantelle at the state fair on the tilt-a-whirl! While this spontaneous and fun-loving couple had originally planned on having a cruise wedding, financial constraints forced them to rethink their plans and get creative in planning a wedding close to home instead. The bride DIYed much of the decor herself and the couple each chose their favorite color — red (bride) and blue (groom) — for their color scheme, adding tons of bright and cheery touches to their intimate February nuptials.
Special thanks to Mikkel Paige for sharing their special day with us!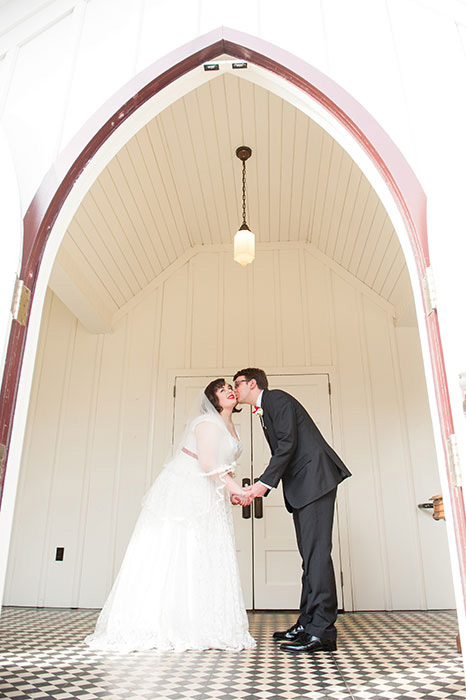 Shantelle, 25 & Andrew, 29
Raleigh, North Carolina
Wedding Date: February 6, 2014
Number of Guests: 30
Wedding Cost: around $5,000 (our reception food was paid for by my mother, so I'm not aware of exactly how much that ended up being)
Wedding Ceremony Location: All Saint's Chapel
Wedding Reception Location: Second Empire Restaurant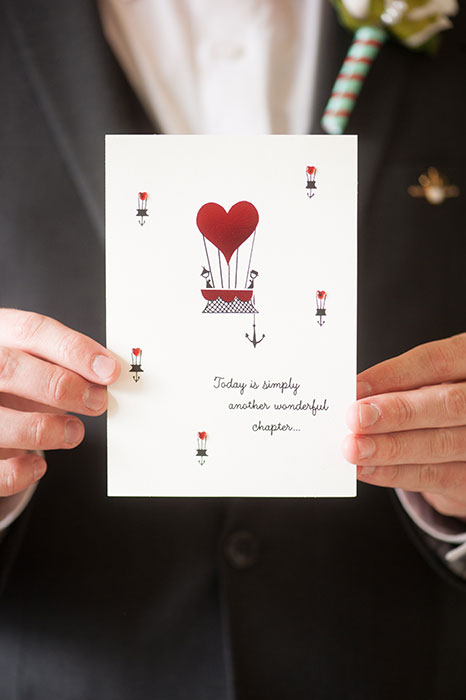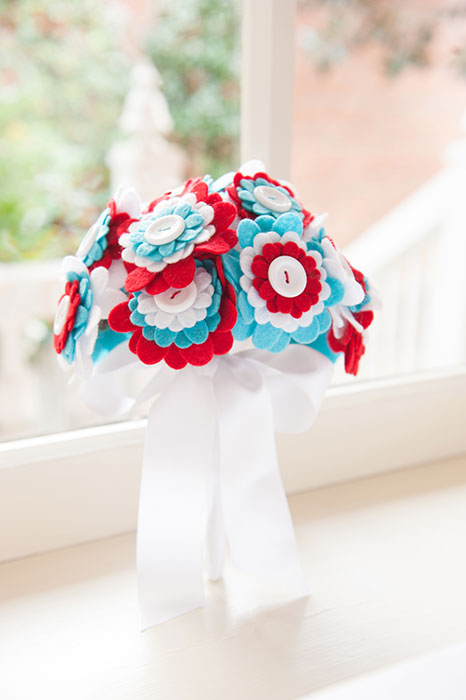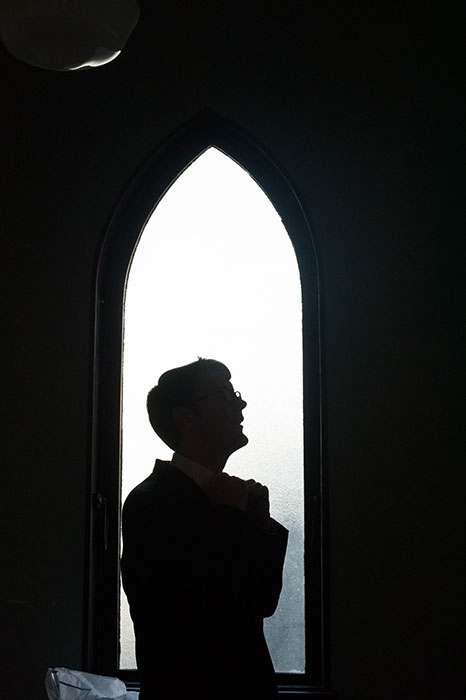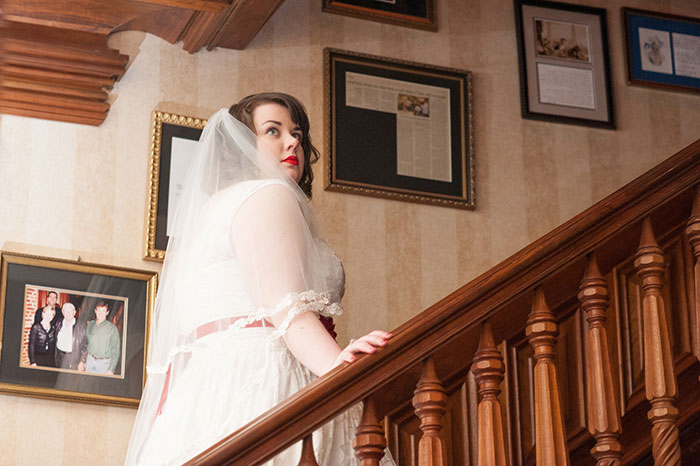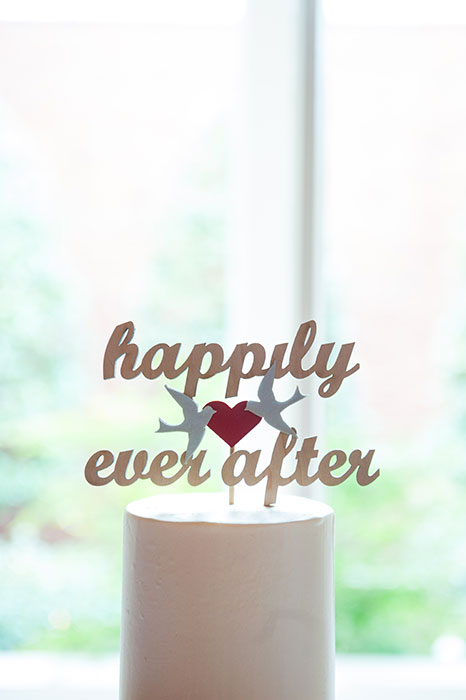 Why did you have an intimate wedding?
Much of my family is spread over the country and due to some issues with his family we had to move the wedding to North Carolina. This had us paring down the guest list quite a bit! We will be having another reception in New York in August to celebrate with more family who couldn't be part of our small guest list in Raleigh.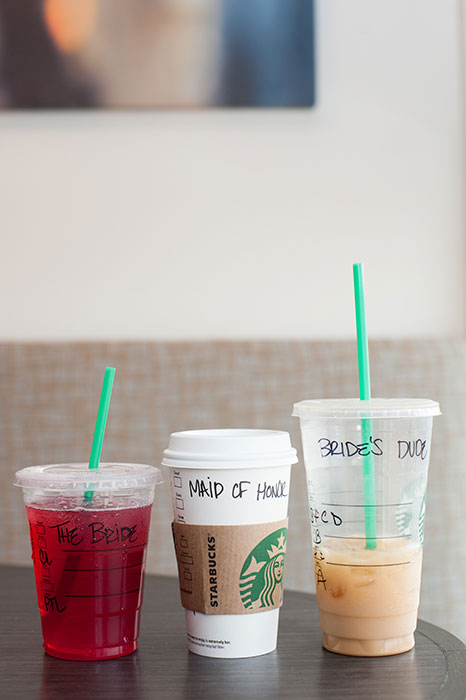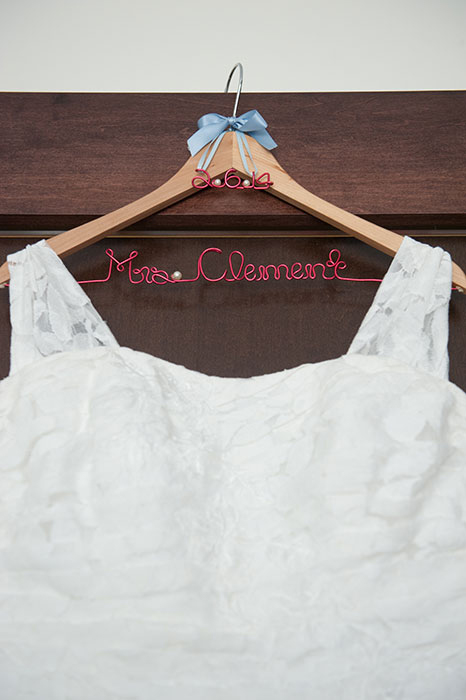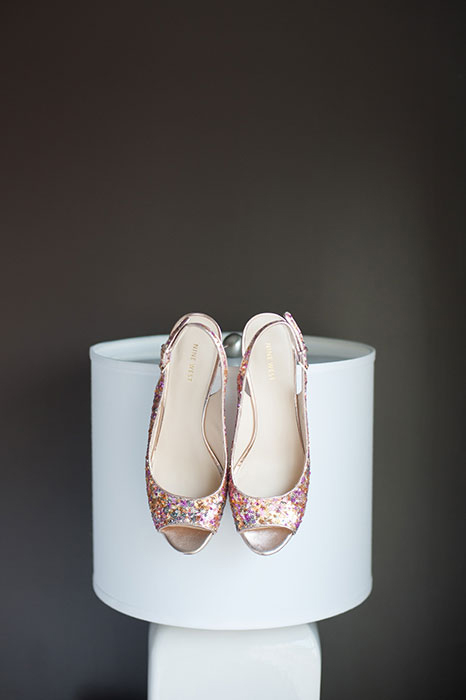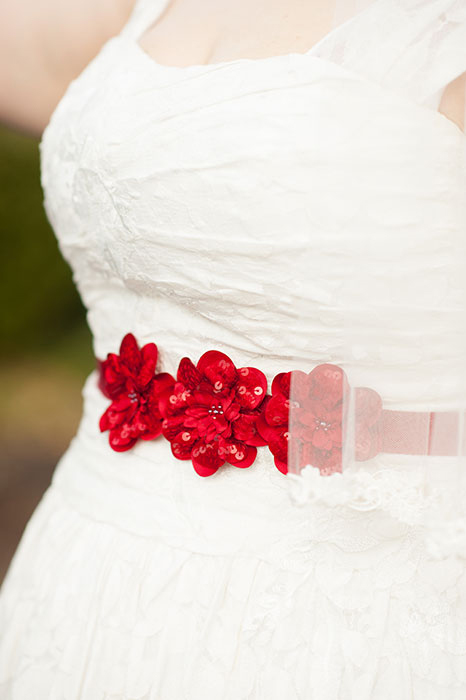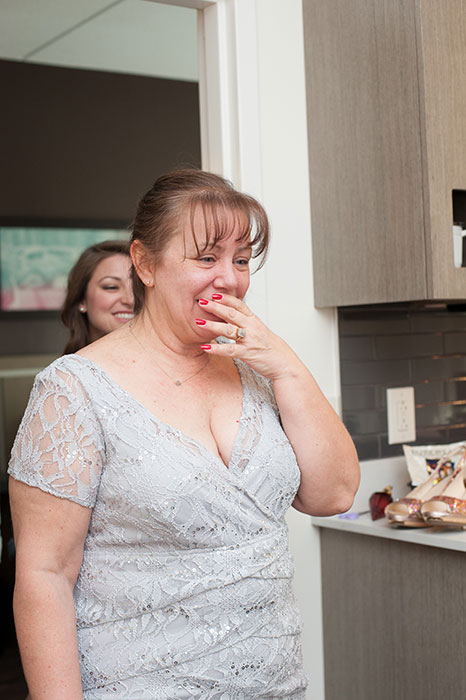 What are some of the challenges that you faced planning an intimate wedding?
Mostly self-imposed! We wanted to accommodate everyone else so we ended up compromising on a lot of things. I think if we had invited more people it would have been a little easier to let loose and do what we wanted.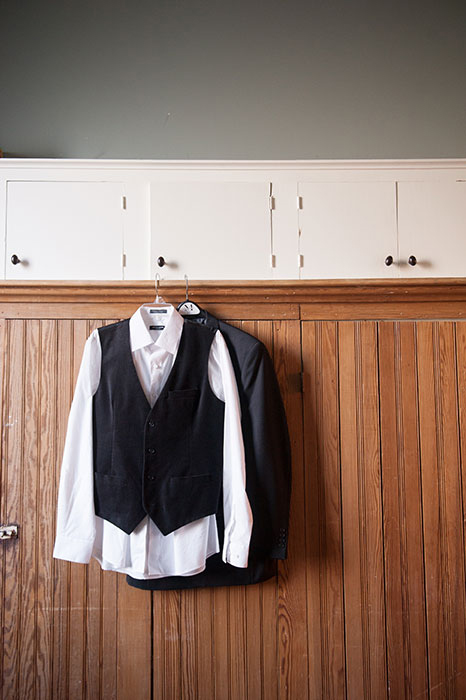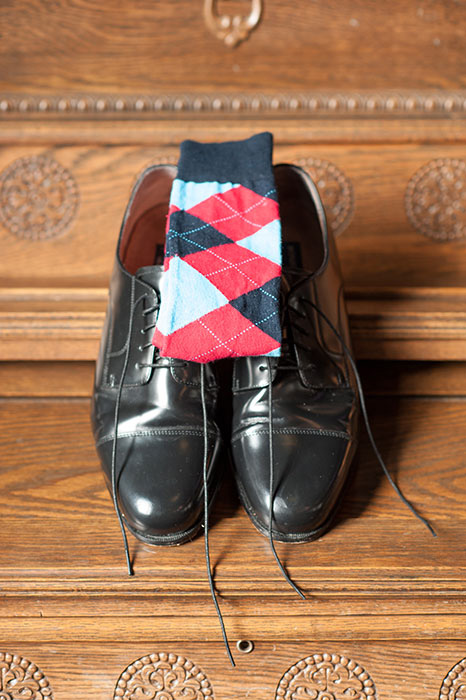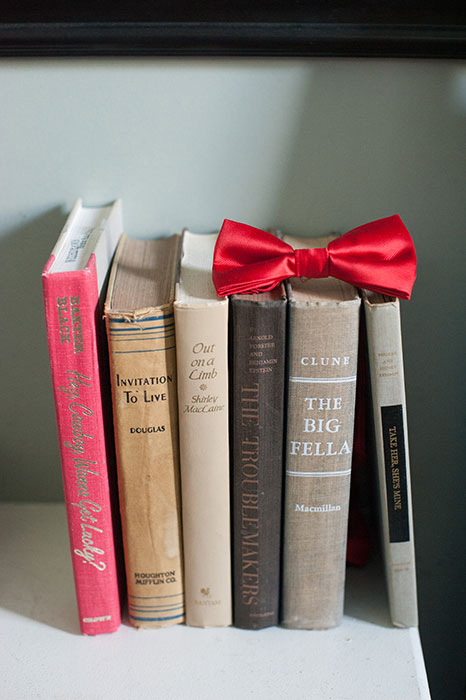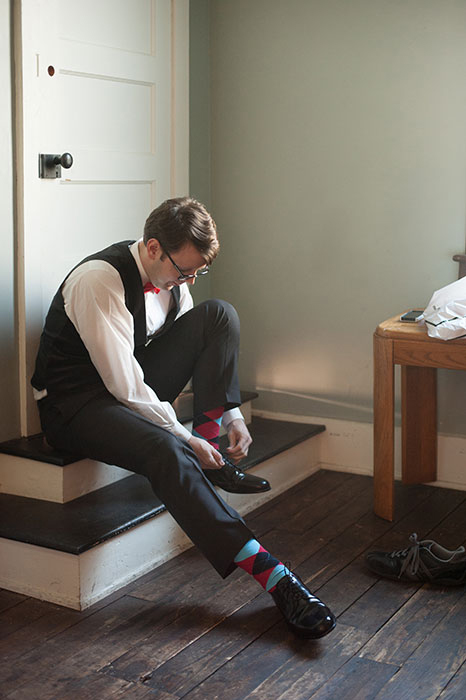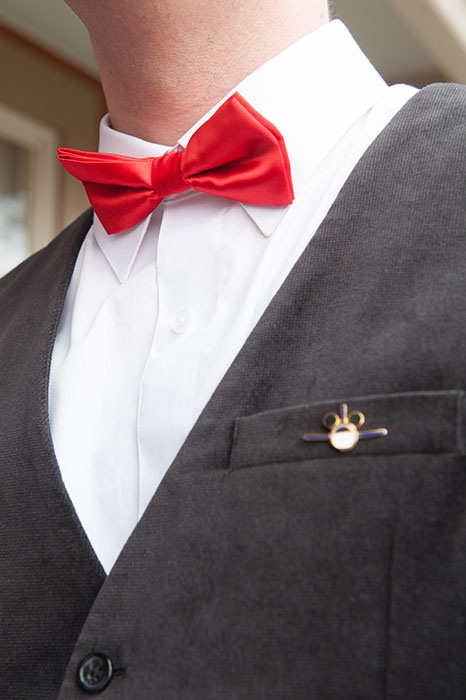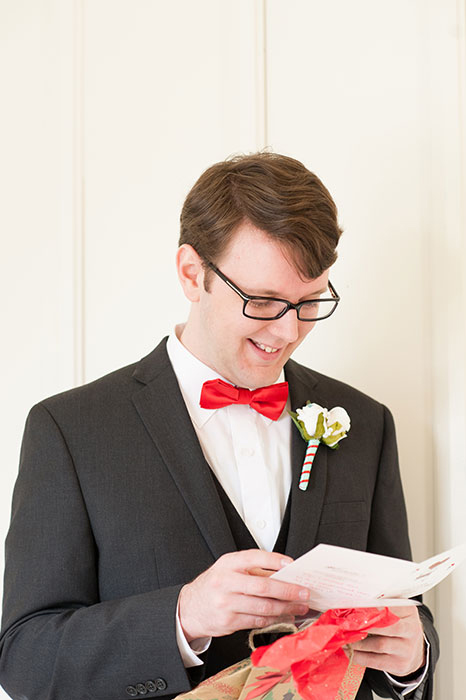 Was it difficult to pare down the guest list?
We made a rule to really only invite people that were immediate family or very close friends, so it wound up not being as hard as we thought!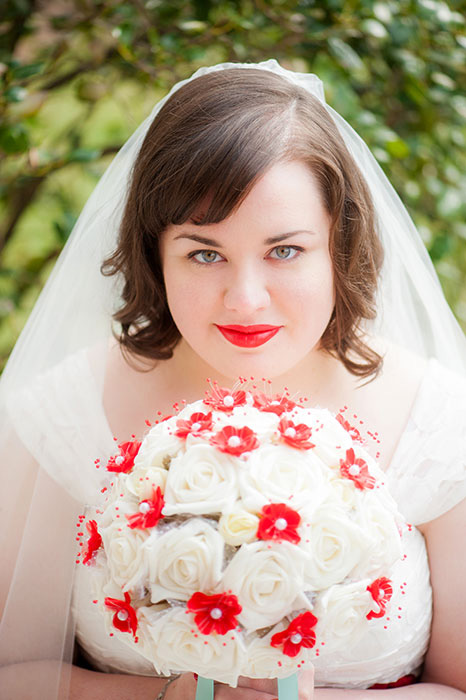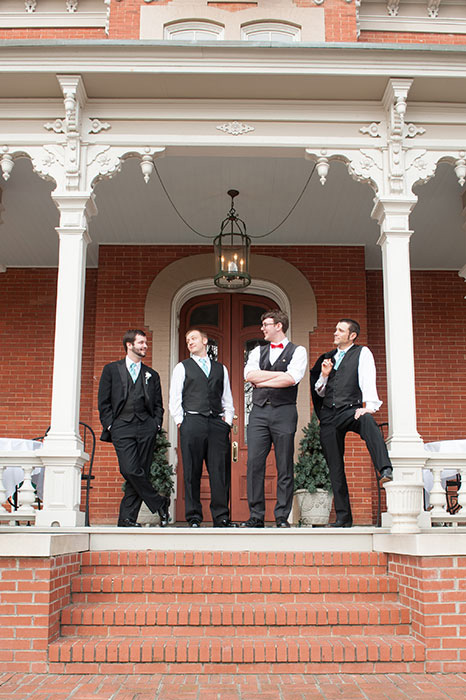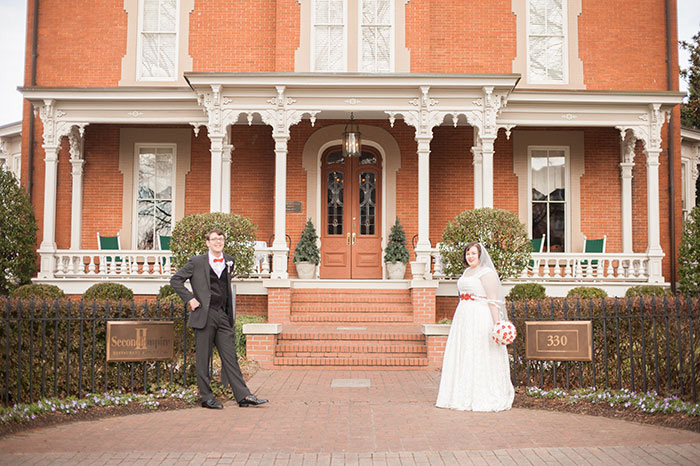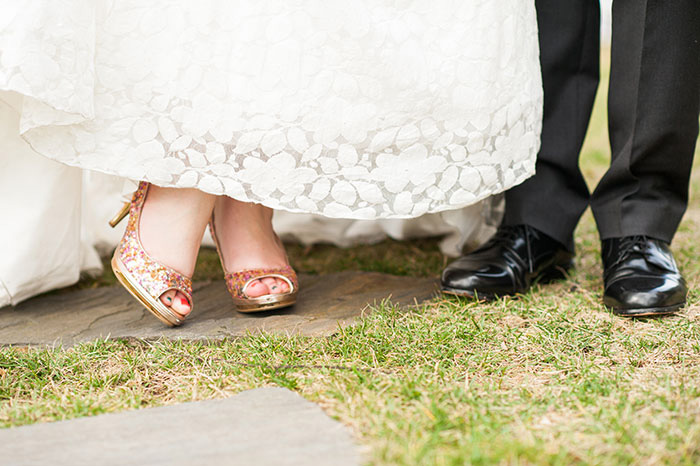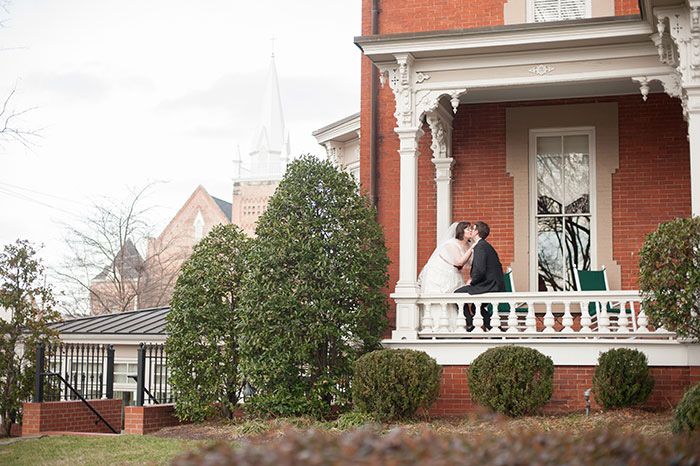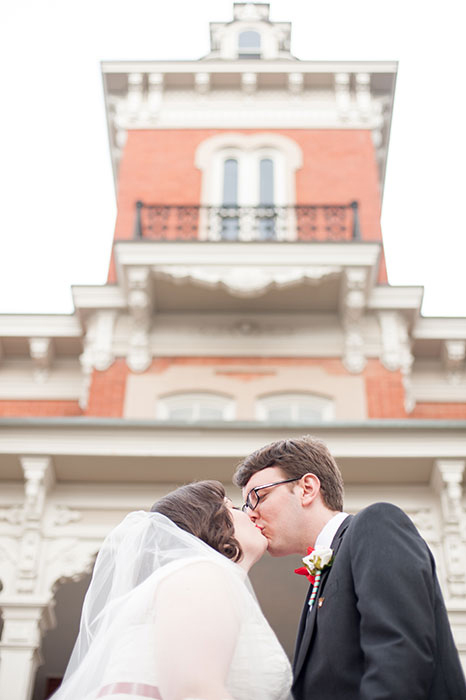 Did you have any 'issues' with the small guest list from friends and family? If so, how did you address them?
We had quite a few problems with family, however the issues weren't really brought to light until about 2 weeks before the wedding! So by that time we had to basically discuss it with them and move on. Open communication!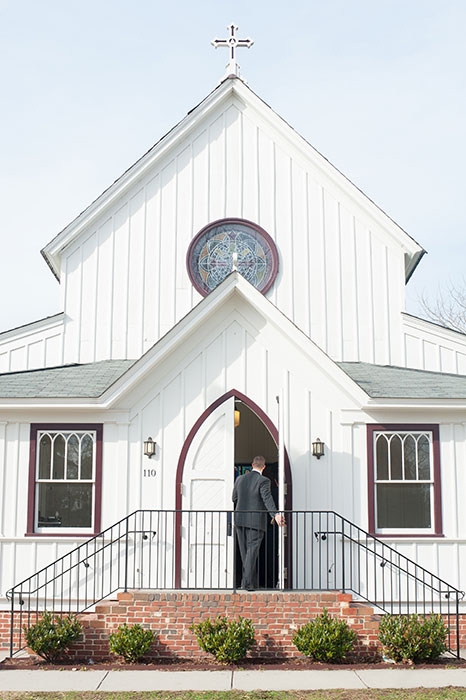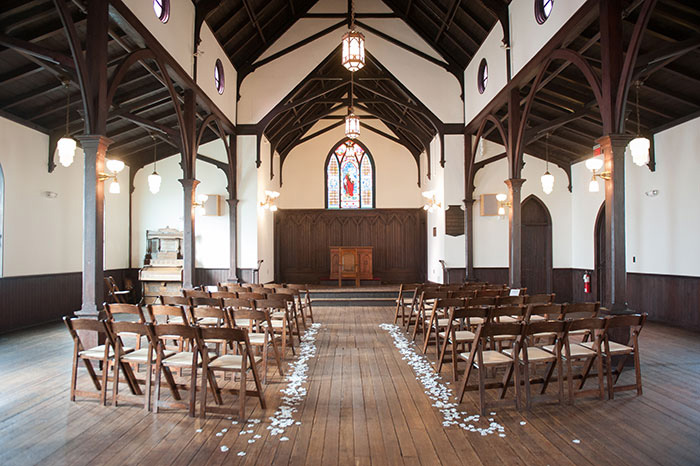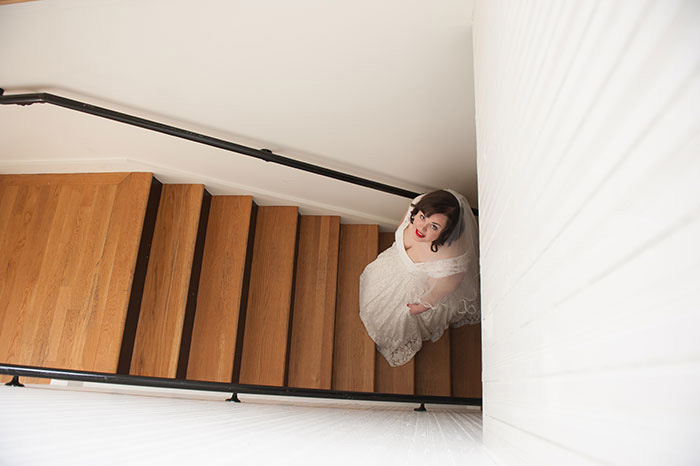 What were the highlights of the ceremony? 
Walking down the aisle to the Louis Armstrong version of "La Vie En Rose" and our high-five at the end of my vows!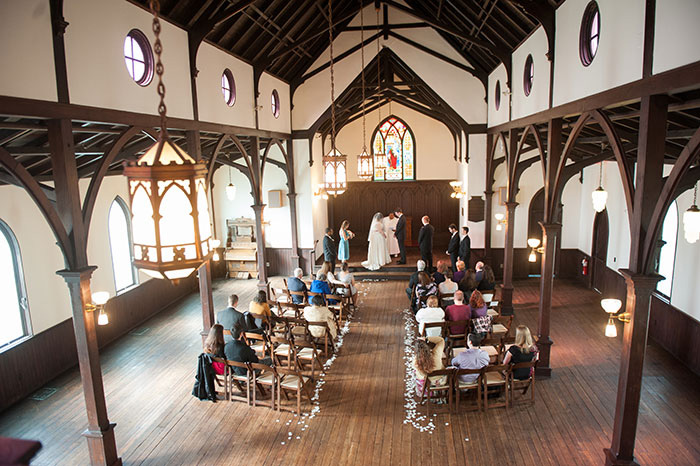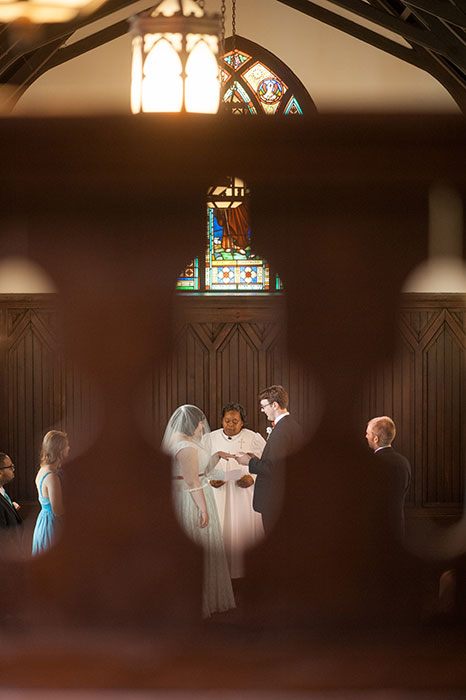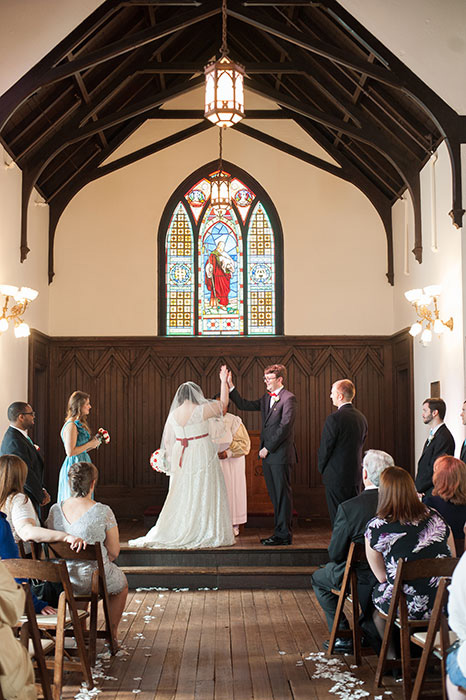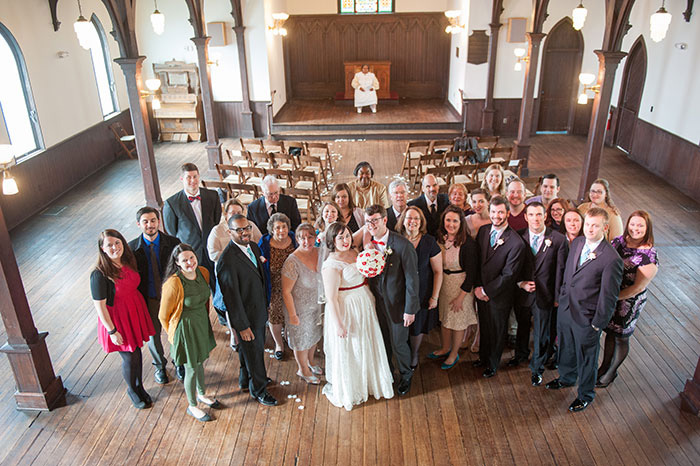 What were the highlights of the reception?
Accidentally destroying my toss bouquet a little (by throwing it too hard into a chandelier, OOPS) and our cake!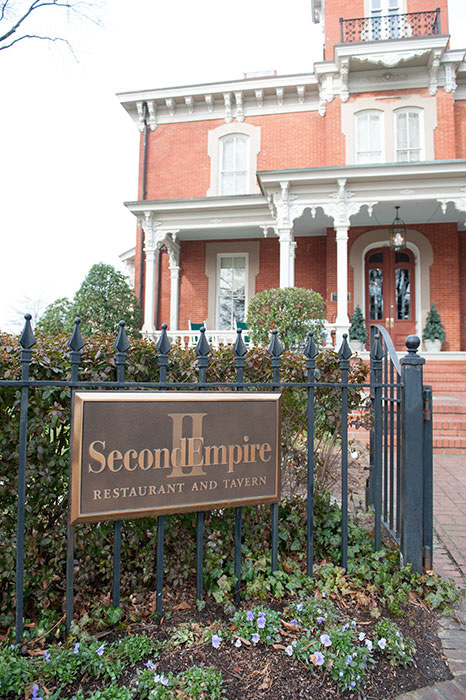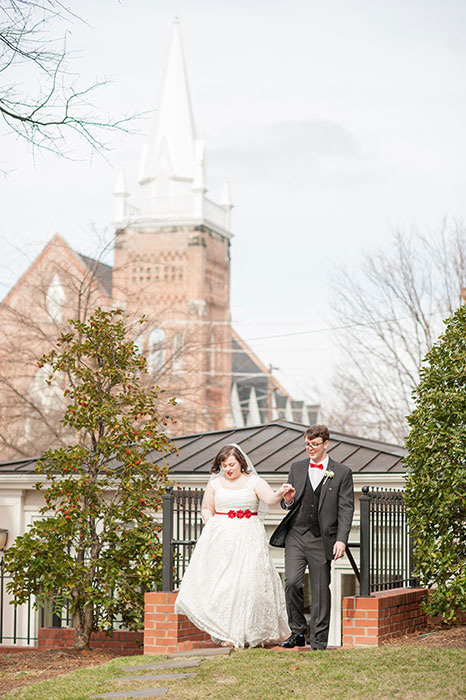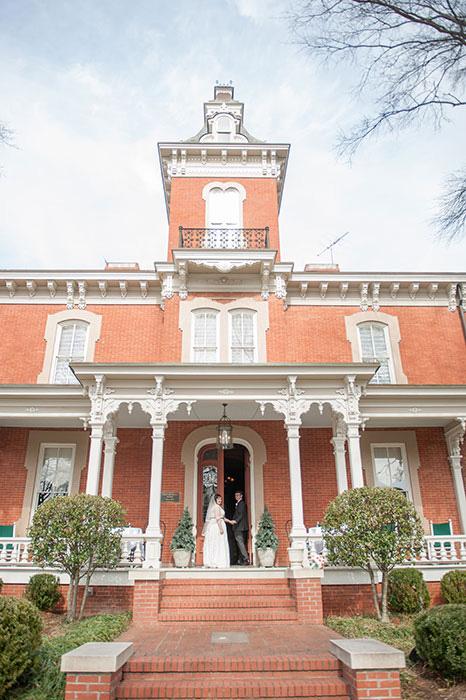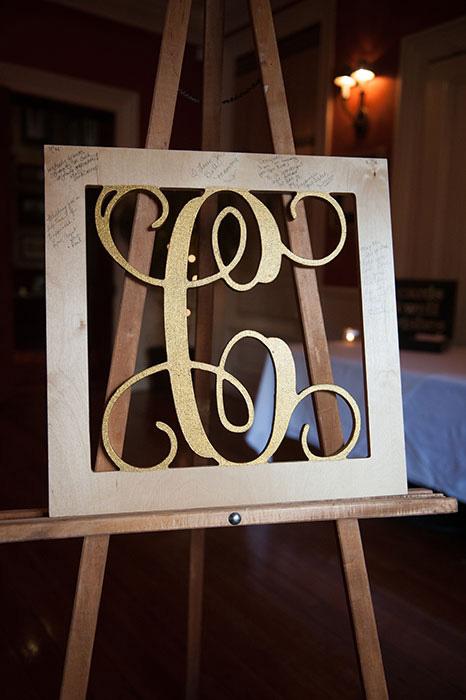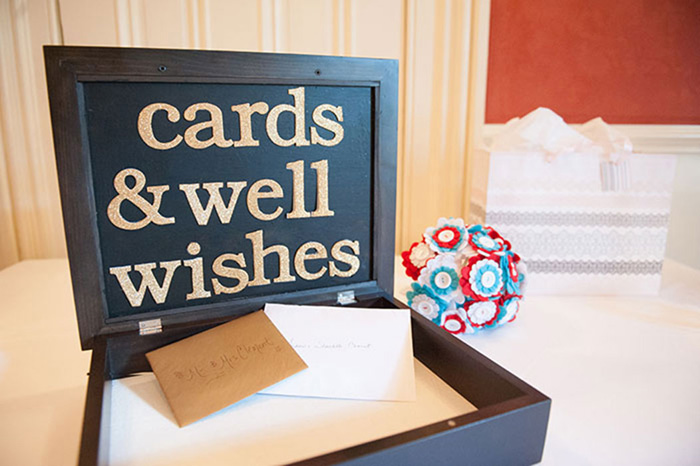 What was the best thing about having an intimate wedding?
We were able to spend time with some really amazing people, rather than not being able to eat/speak/or really enjoy our wedding day.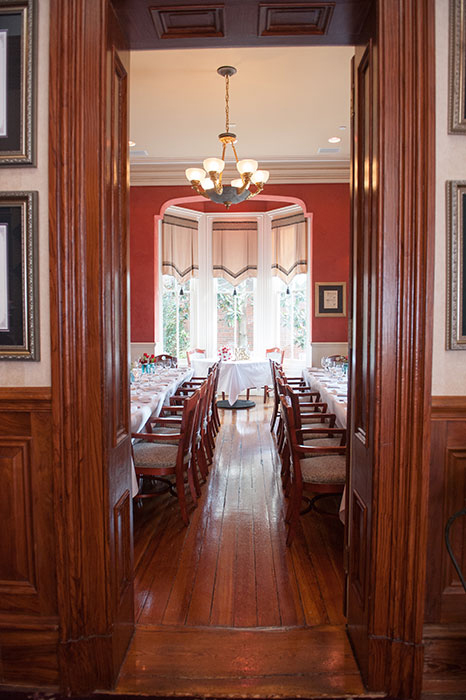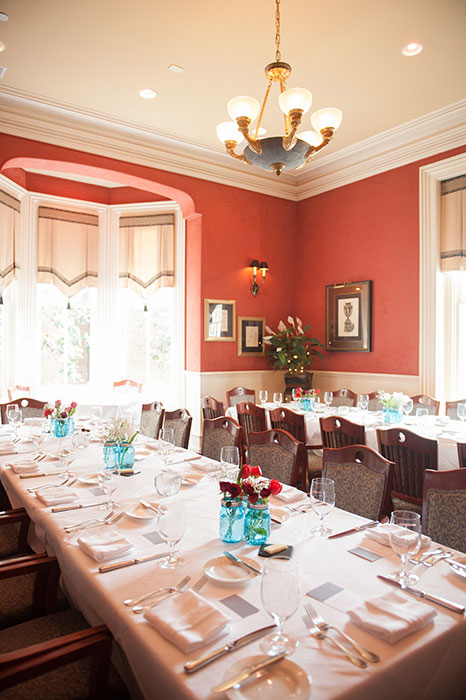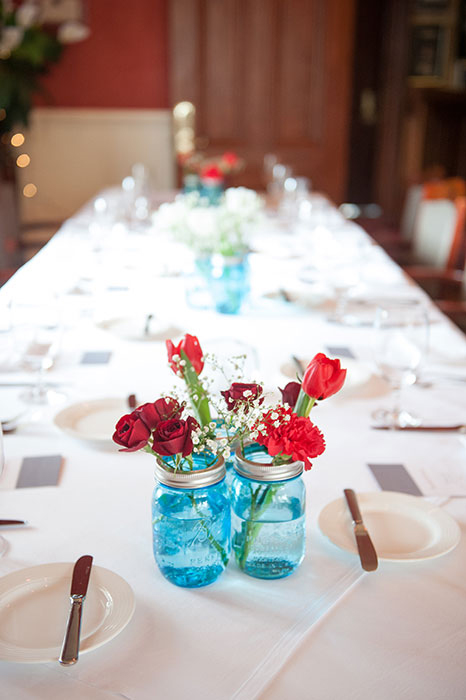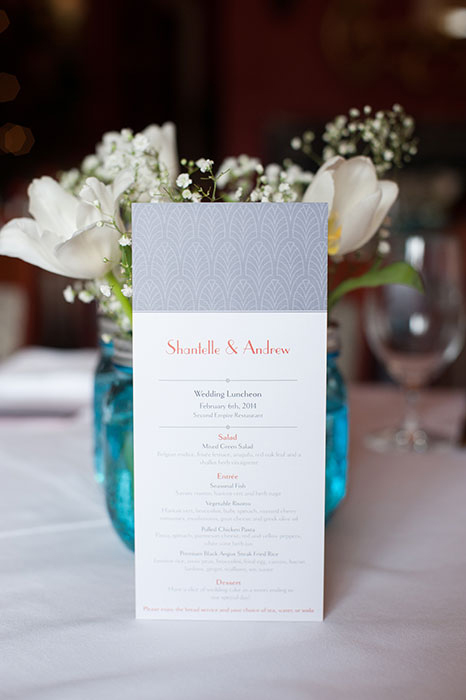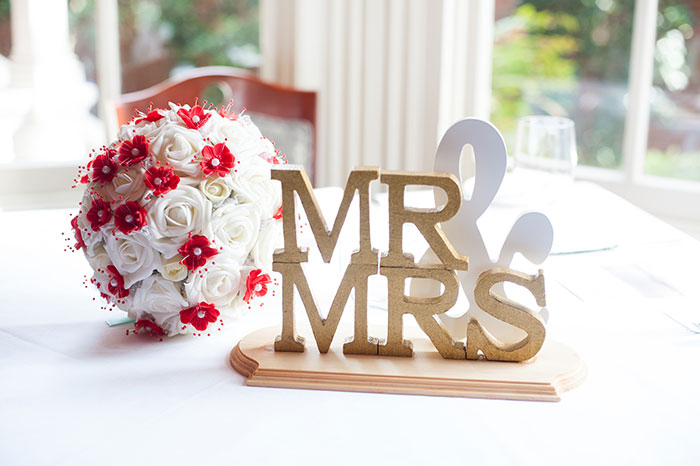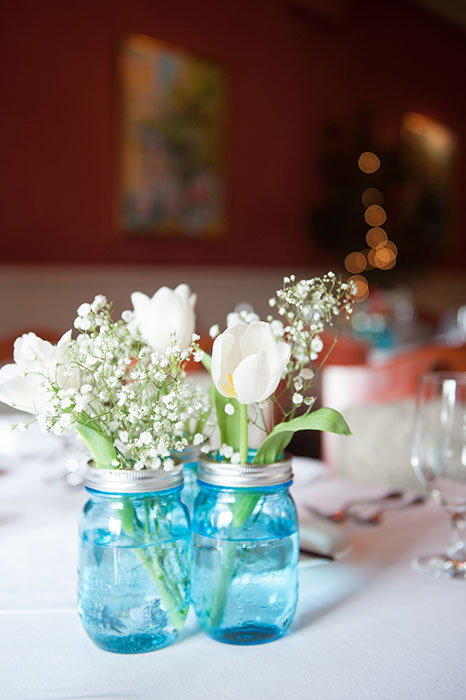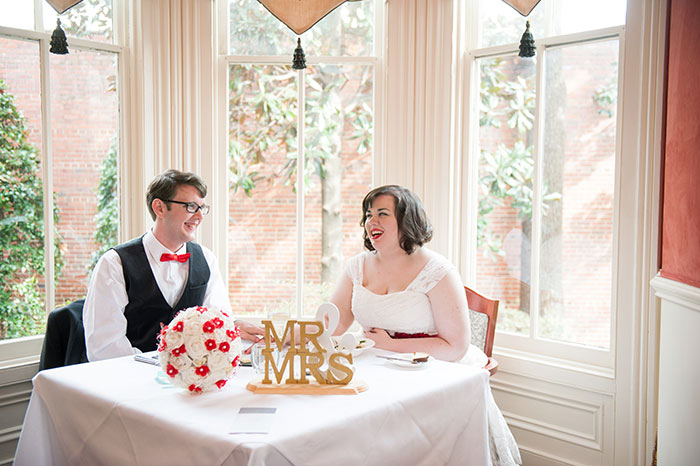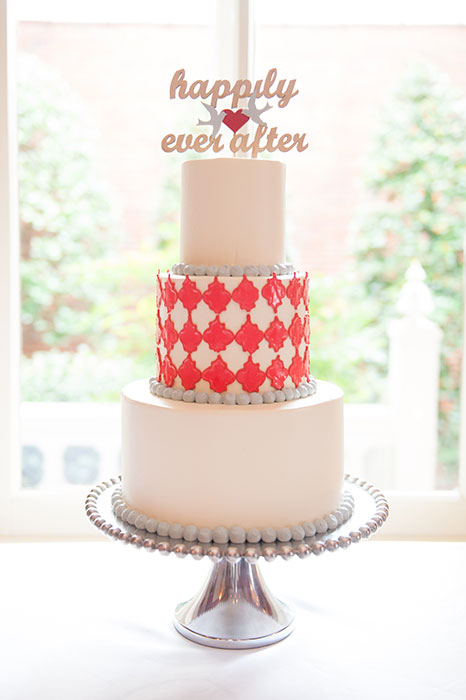 What advice do you have for couples who are considering an intimate wedding?
Really consider your guest list; there were people we didn't think of inviting until it was too late!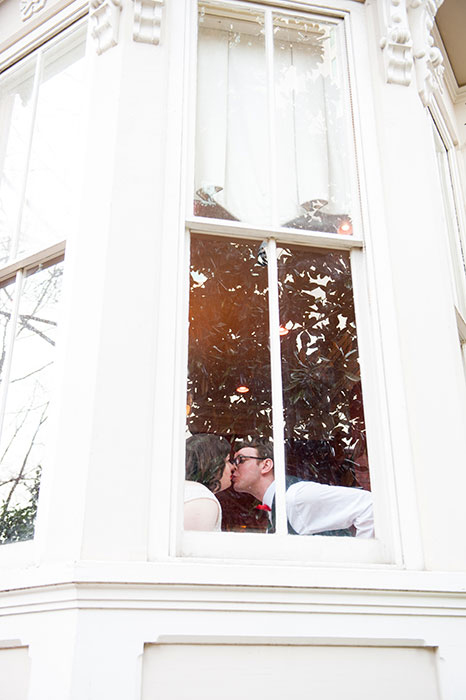 Vendors:
Reception and Cake Designer: Second Empire Restaurant and Tavern
Cake Topper: Better Off Wed
Bouquet: The Bridal Flower 
Toss Bouquet: Cute As a Button Flower
"C" Guest Board: League of Letters
Wedding Dress: Galina from David's Bridal – Also had alterations/additions designed by me and sewed by Unique Tailors
Photography: Mikkel Paige