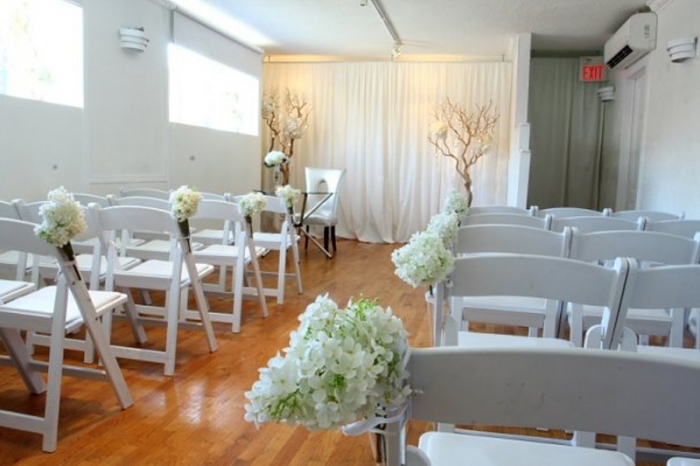 Do you love the idea of a simple, stress-free wedding that won't break the bank?
With its gleaming hardwood floors and clean white walls,  The Toronto Wedding Chapel is like a blank canvas, waiting to be transformed into your dream wedding space. Katherine Parris, an event planner extraordinaire with over two decades experience, created the Toronto Wedding Chapel in the heart of mid-town Toronto specifically for weddings with less than 25 guests. Katherine and her team of professionals can take care of every detail of your wedding or provide assistance on an as needed basis. For larger guest lists, Katherine will help you plan your wedding at any number of excellent venues and transform your vision into reality.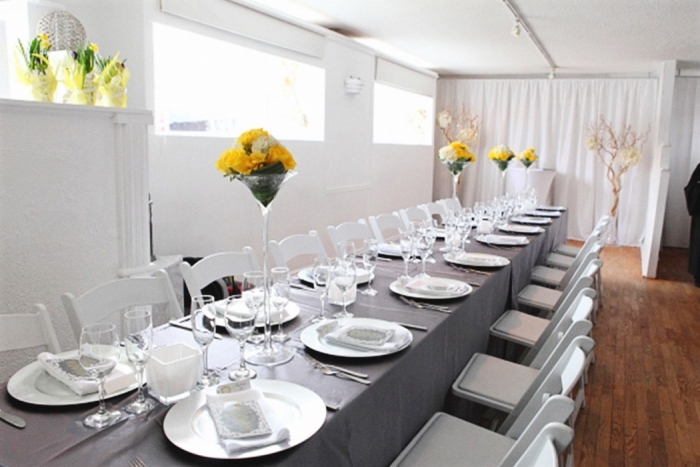 At the Toronto Wedding Chapel, you have a variety of wedding packages to choose from that include experienced, multilingual officiants licensed by the province of Ontario. Both civil and religious ceremonies are offered in English, French, Spanish, Portuguese, Russian, Cantonese or Mandarin.
If you are looking for something simple, you can choose the Private Signing at the Chapel before you jet off for a destination wedding. Another option is the 'I Do' Package, which includes a wedding ceremony and reception, featuring a sumptuous buffet meal in a decorated venue, as well as photography.
Want to learn more about having your wedding at The Toronto Wedding Chapel? Go here.
Sponsored post.