Who doesn't love the idea of saying their vows in an enchanted forest?  From secluded ceremonies deep in the California Redwoods to otherworldly elopements, these 10 weddings will have you pining for a forest wedding!
With its stunning details and location in the legendary California Redwoods, Sarah and Alex's li'l wedding has it all! From an incredible earth-toned bouquet to a one-of-a-kind spiritual ceremony, their wedding photos (photographed by the incredibly talented Paige Nelson Photography) will make you truly appreciate the profound beauty of a Redwood forest wedding.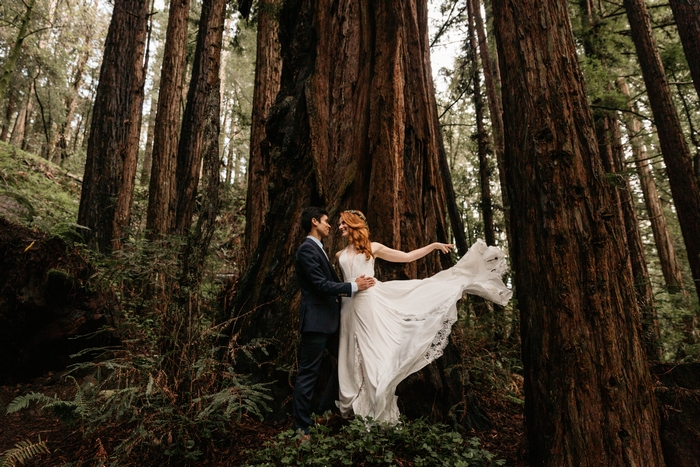 Caroline and Jocelyn's woodland wedding at Deetjen's Big Sur Innn,  photographed by Rad + In Love ,was unique and heartfelt. Caroline could not say enough about the location: "The unparalleled natural beauty which surrounded us created the perfect environment for everyone to "get their heads right" about the commitment Jocelyn and I were making to each other and to the people around us."
A couple of uninvited ceremony guests in the form of a bear cub and its mama bear, and one spontaneously chosen – not to mention stunning ceremony site are just a couple of the highlights from Julia and Jeff's wedding in Sequoia National Park, photographed by Helena and Laurent Photography.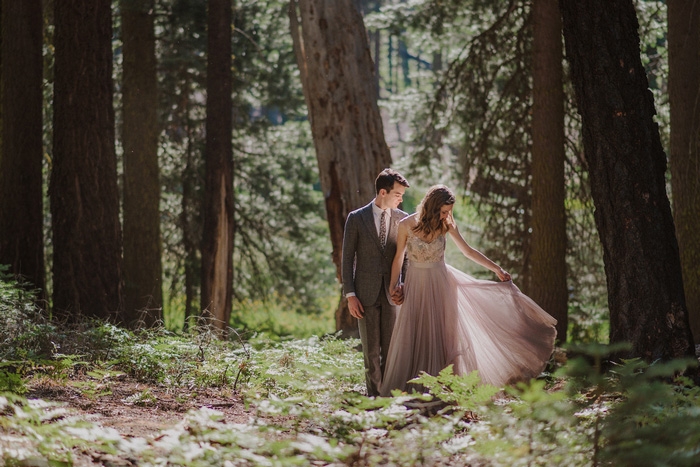 Cecilia and Craig's California Redwood Forest Wedding, photographed by Viera Photographics, will make you truly appreciate the magnitude of the California Redwoods. This wedding proves that, when your wedding is in a beautiful forest, rain on your wedding day is a gift! The bride shares her view of getting married in this ancient forest: "The redwoods were truly magical. There is a profound silence that I have never heard before and the sheer size of the trees is completely humbling. There is also something symbolic about getting married underneath trees that are thousands of years old. It is basically Nature's own version of a temple and the most spiritual place I can imagine, and, therefore, the perfect place for exchanging our eternal vows."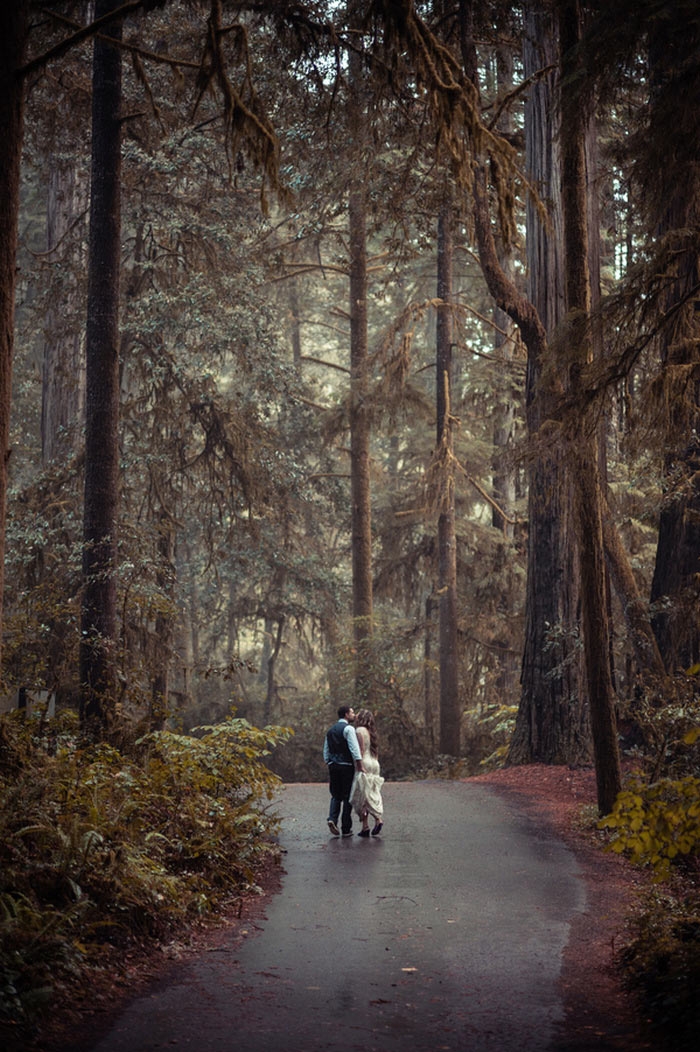 Melissa and Dan's Little Wedding in the Woods, captured by Leslie West Photography, was absolutely magical. Their big day was filled with highly personalized, meaningful details. They rented two charming  cottages for the weekend for their families to enjoy, and they spent their wedding weekend "lounging around in PJs sipping coffee and wine amongst a beautiful, lush landscape." Sounds pretty utopic to us!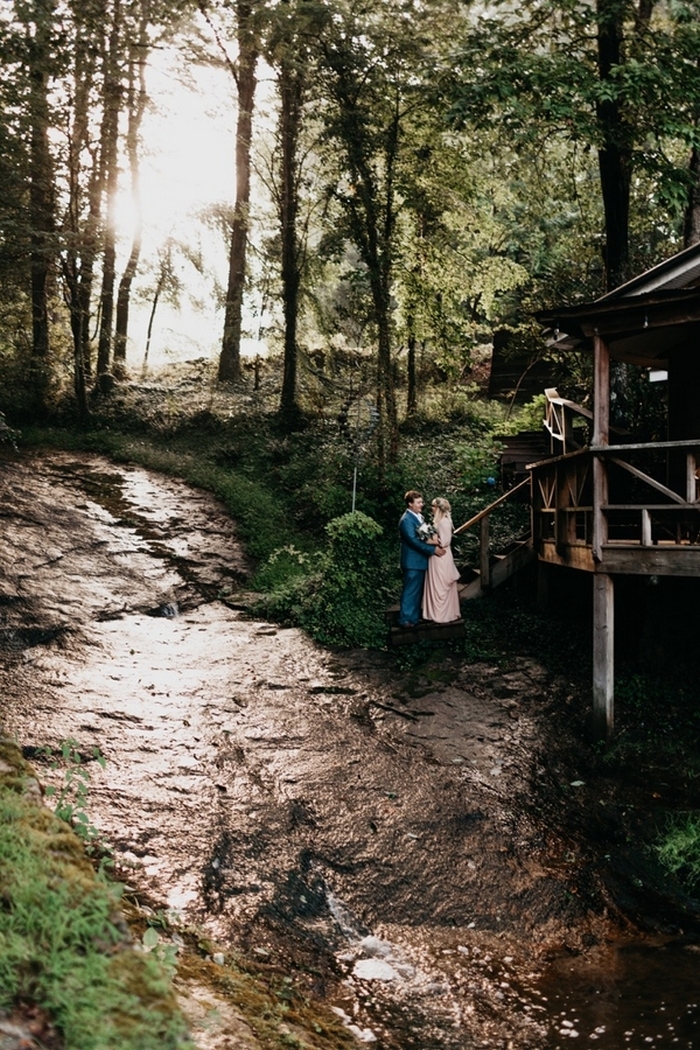 For Stephanie and Myles, an elopement in Washington at Olympic National Park was the perfect fit. Not only did it allow the couple to truly be present with one another – it saved them tens of thousands of dollars. Tyler Ray Photography captured this stunning elopement, and truly did justice to the incredible wedding.
From floral bow ties to a beautiful fairytale-esque swing to a twinkle-light filled reception, you won't believe Emilee and Thomas' 75-Guest Utah Park Wedding, which was captured by photographer Haley Nord, was only $7,000!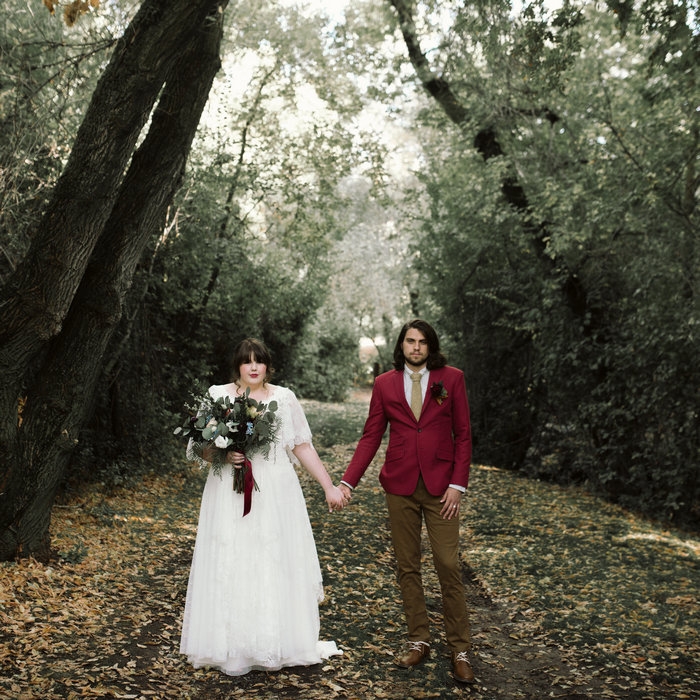 Limekiln State Park along the Big Sur California coast was the perfect location for Jessica and Paul to tie the knot with 18 of their dearest friends and family at their sides. Paige Nelson Photography captured their big day stunningly!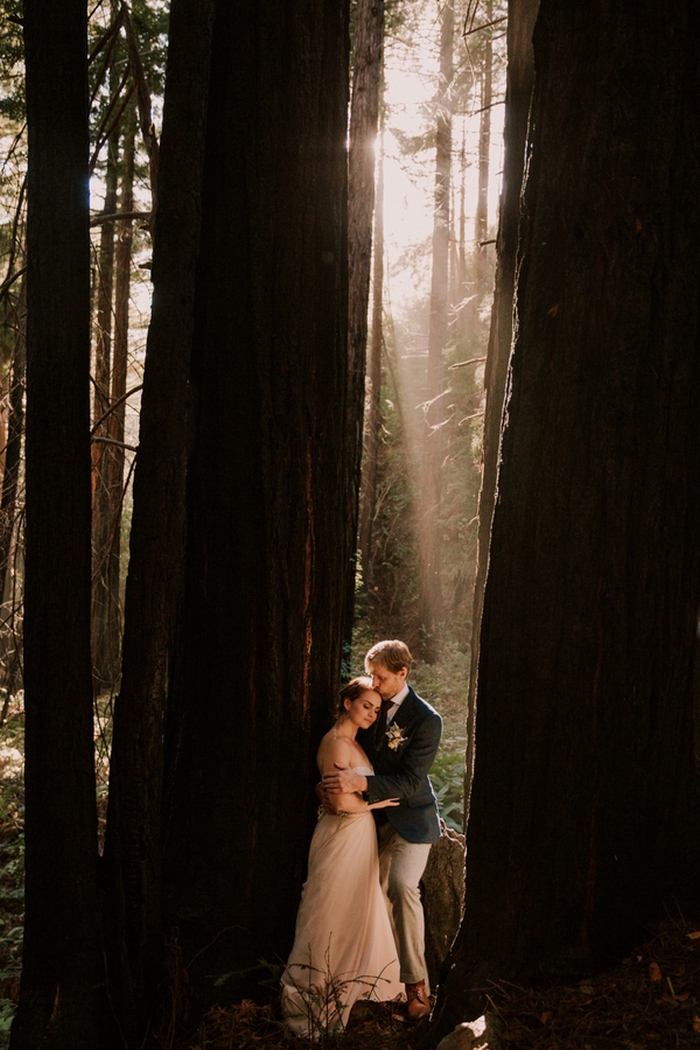 For Andrea and Gabriel, the 1/4 mile hike to get to their ceremony location was worth every step! "During the ceremony, the location felt almost surreal. Big Sur is absolutely gorgeous so we felt really lucky to be there together, and with our family," explains the bride. Geoff Rivers Photography captured this little wedding perfectly!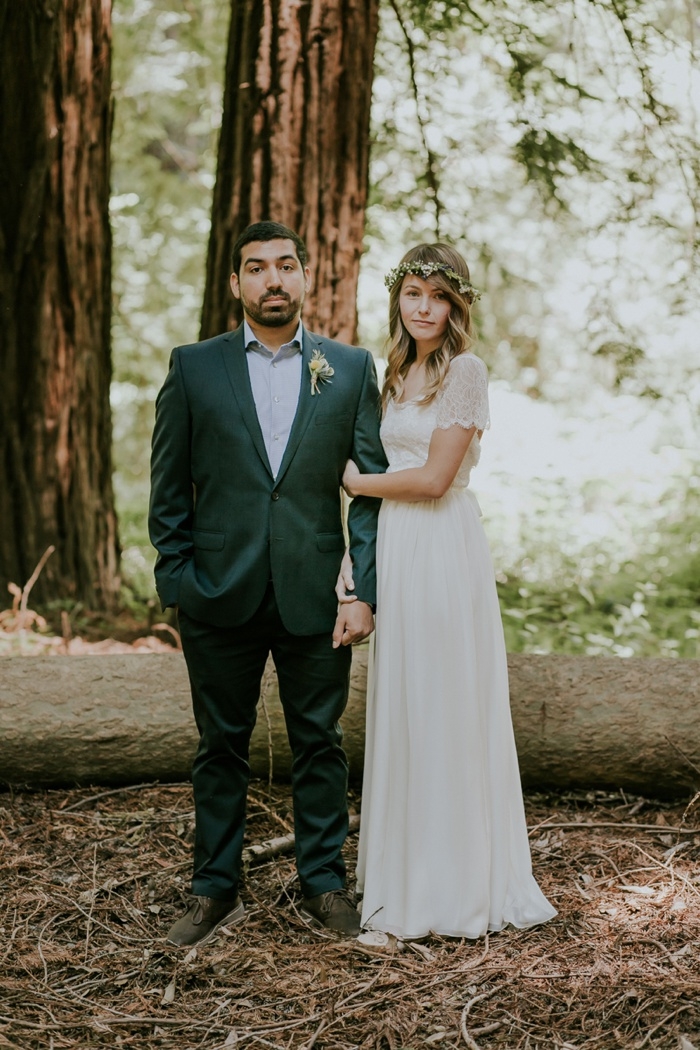 With only four people at their side (including their amazing photographer, Ashley from Photography Anthology )– not to mention their dog, Kelsey and Ian exchanged vows amidst the picturesque fall splendor of Roy H. Park Preserve in Ithaca, NY.