A wedding cake lost in the mail, a couple of uninvited ceremony guests in the form of a bear cub and its mama bear, and one spontaneously chosen, not to mention stunning, ceremony site are just a few of the wild highlights from Julia and Jeff's wedding in Sequoia National Park. The most meaningful highlights, however, came in the form of the memories they were able to create and share with their 19 guests, each of whom had a part in leading a portion of the wedding ceremony. Filled with happy tears, lots of laughter, and so much love – all beautifully captured by Helena and Laurent Photography – Ashley and Nick's nuptials were intimate, stress-free, and nothing short of magical.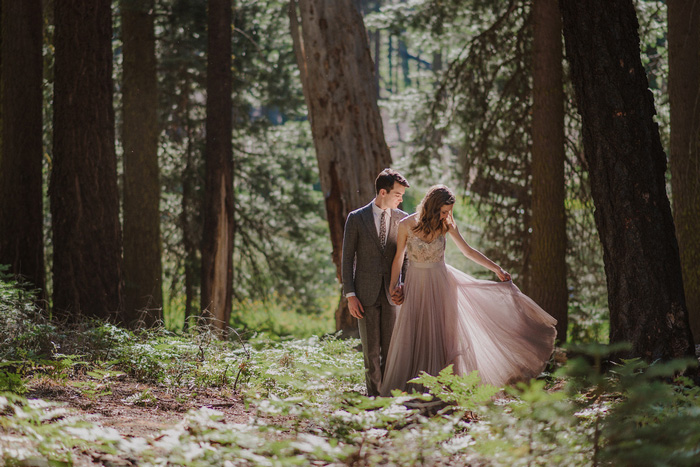 Julia, 24 & Jeffrey, 30
Location: Sequoia National Park, CA 
Wedding Date: September 13, 2015
Number of Guests: We had 19 guests plus us and our two photographers. We each invited two of our closest friends plus our immediate families. Luckily, we met through my brother, who is one of Jeff's best friends, so Jeff ended up with three friends at the wedding. 
Wedding Cost: We spent about $6,000 on the wedding itself. This doesn't include the rehearsal dinner, which Jeff's parents paid for, but it does include lodging for all of the guests. The small number of guests allowed us to spend more per guest while still keeping the budget low. One of the great things about getting married in a National Park (aside from the scenery) is that the venue is inexpensive!
Wedding Ceremony Location: We were married in Crescent Meadow in Sequoia National Park. The meadow is in the "Giant Forest" area of Sequoia, so the trees were enormous, making for awesome pictures and a unique setting. By having an intimate wedding, we were able to be flexible and spontaneous. When we made the reservation for our ceremony location with the Park Service, we had not seen that area of the park. In fact, we only picked out the exact location for the ceremony while we were hiking the day before our wedding. We trusted that there would be plenty of beautiful spots, and with such a small group, it was easy to find a good location.
Wedding Reception Location: We had our reception in a picnic area near the meadow. We threw blankets across some picnic tables and laid out a bunch of food that we brought from San Francisco (and a cake we had sent from my favorite cake place in New York). Guests carried picnic baskets to the ceremony and were asked to help set up the reception while we took pictures. 
We planned our wedding ourselves, including buying and transporting the reception food. One of our oversights was that we forgot to bring those little net tents to cover the food, so the yellow jackets were pretty interested in the cheese. On the plus side, there was a really big squirrel on a branch, so it was as if we had an extra guest!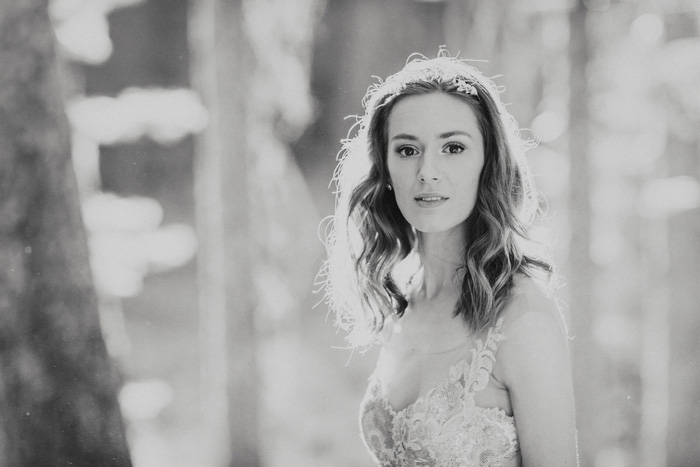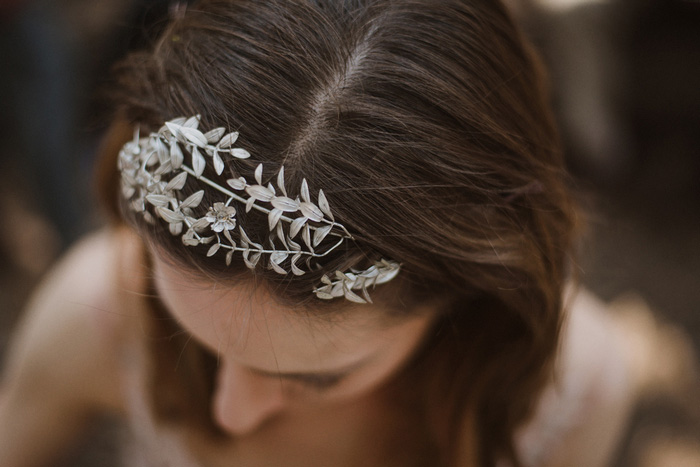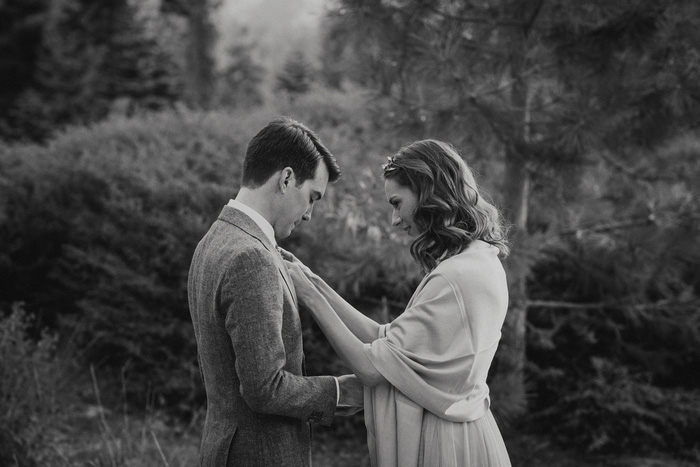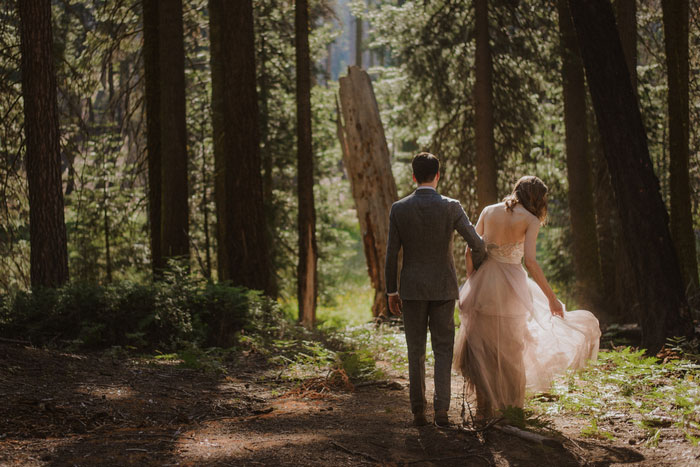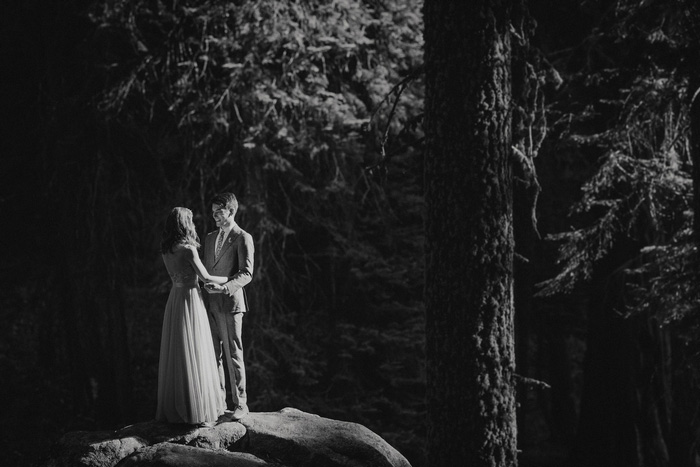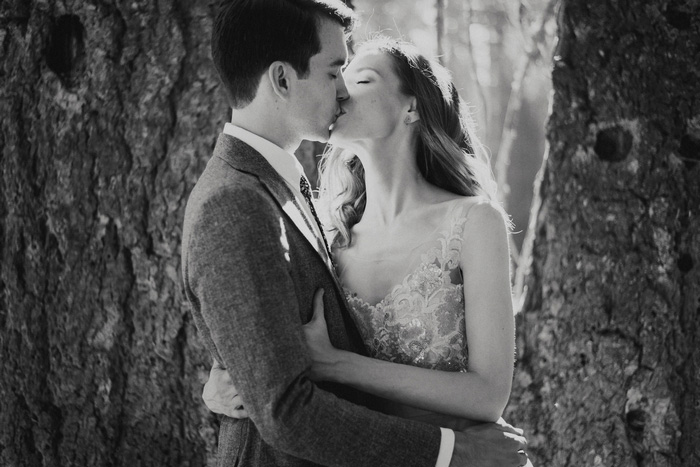 Why did you have an intimate wedding?
We both had wanted to have an intimate wedding for a long time. It gave us the opportunity to interact more with all of our guests throughout the planning and wedding day. For example, we were able to paint all of the invitations ourselves, and we picked out personalized stones as wedding favors. 
We were also able to get the invitees to participate in the ceremony. We wanted the wedding to be "group officiated" in the sense of having a guest lead each section of the traditional wedding ceremony. Jeff's father is ordained as a minister, so he was able to lead the section required by law, but otherwise, different guests were in charge of each different part. My brother started the ceremony and read from one of our favorite books, "Tarka the Otter", and our friends followed with a series of readings and stories and my father read a touching poem by Rilke. Jeff's oldest sister gave some history on our rings, which we made ourselves, then Jeff's nieces carried the rings to our mothers, who led us in our ring vows. At the end of the ceremony, Jeff's middle sister announced us and then led us in a walk to the reception. This level of engagement certainly wouldn't have been possible with a larger wedding, and it really made us feel close to all of the guests. 
In such a remote place, it was also simpler to have an intimate wedding. Practically, the National Park Service puts pretty strict limits on the number of people who can be in most wedding sites.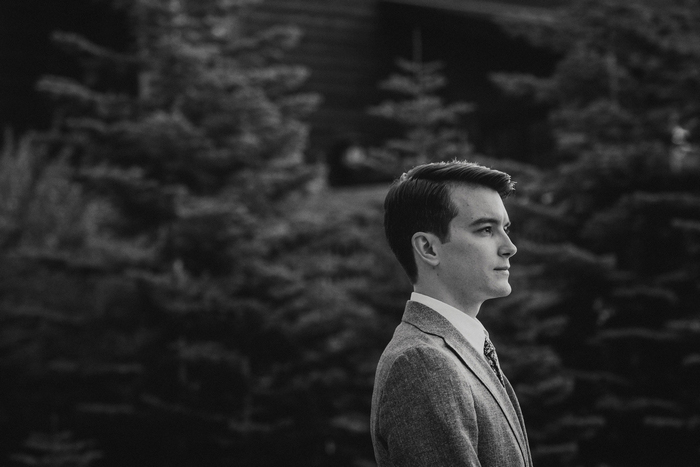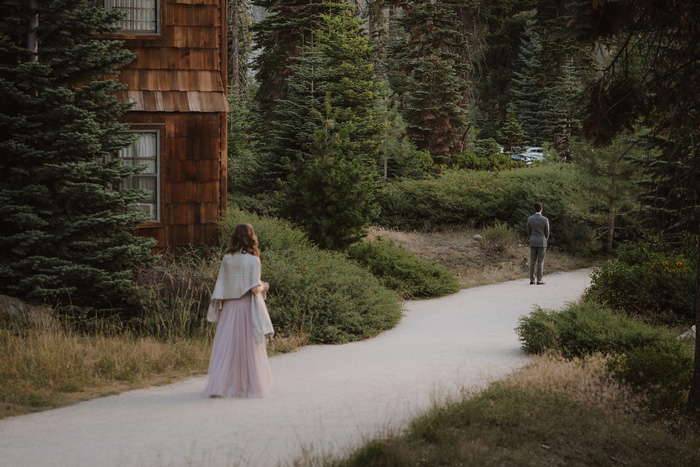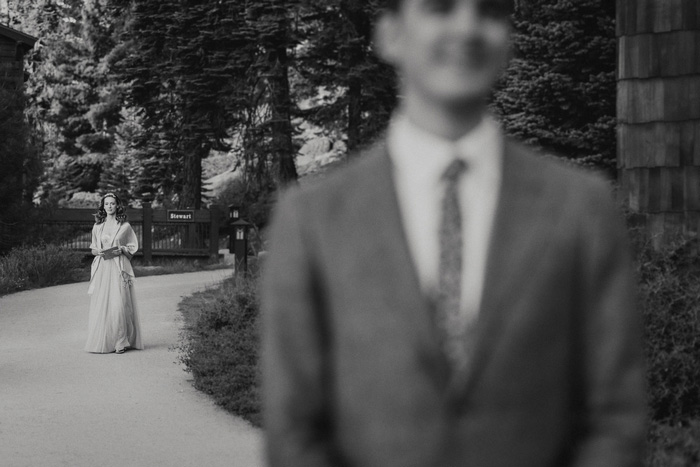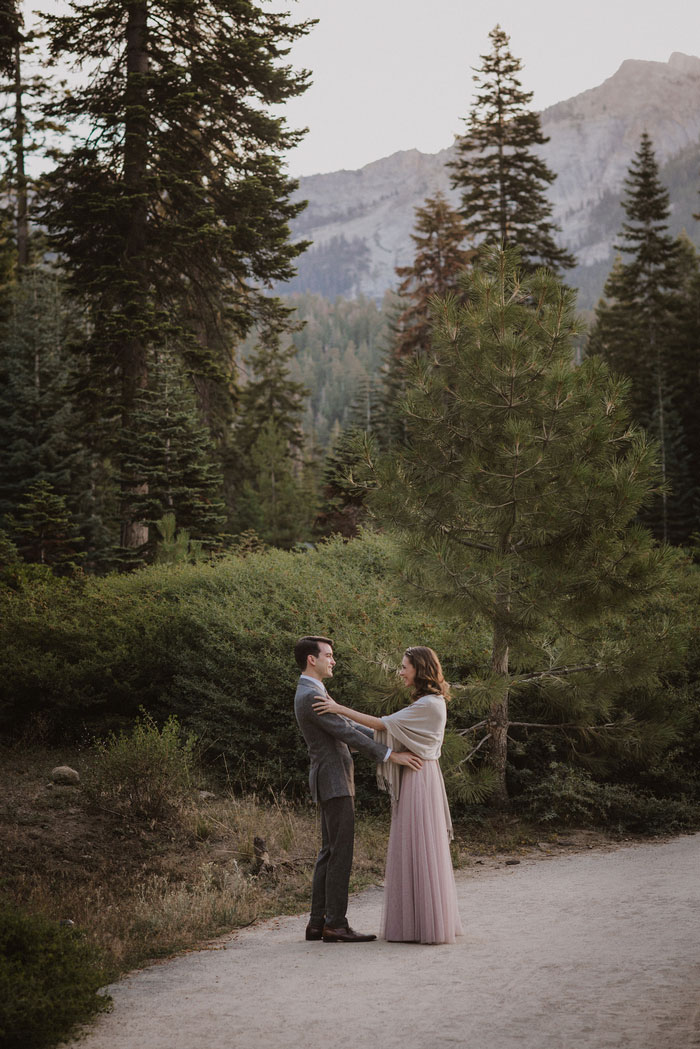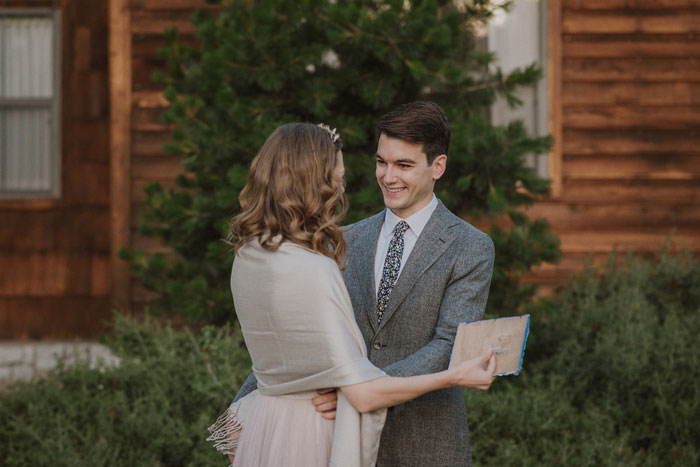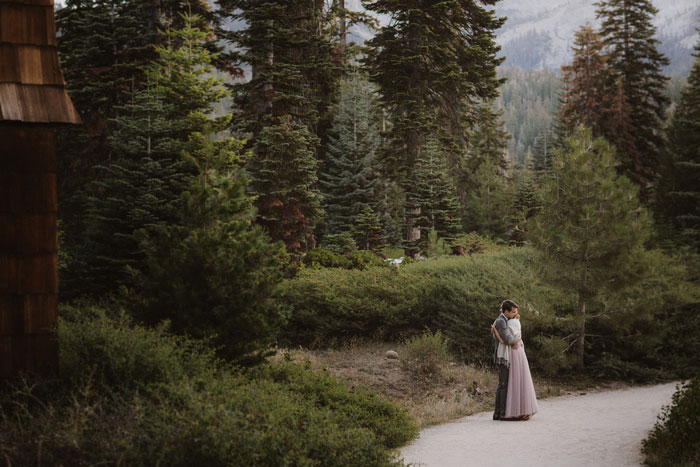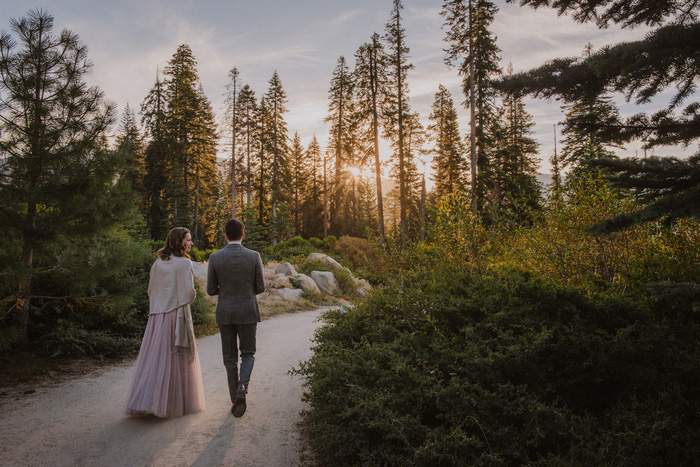 What are some of the challenges that you faced planning an intimate wedding?
Honestly, planning the wedding was not a huge pain – one of the additional benefits of having a small group! The most challenging part of planning was trying to coordinate everyone's part in the ceremony. We had many emails and calls trying to make sure everyone knew what they should do and that they felt good about their part in the ceremony. Other than that, planning was pretty straightforward. We were able to get everything ready on our own, and it was fun to shop for all of the food.
Well, now that I think about it, we did have a cake problem, but it wasn't really a challenge related to planning an intimate wedding – more just a challenge related to planning a wedding ourselves. The cake was shipped from New York, but it got lost in the mail! We were told that the cake was at a FedEx distribution facility. We ended up waiting at the facility for a few hours the day before we were supposed to leave for the wedding, but the cake didn't arrive. Luckily, they found the cake before we left the next morning, so everything worked out in the end.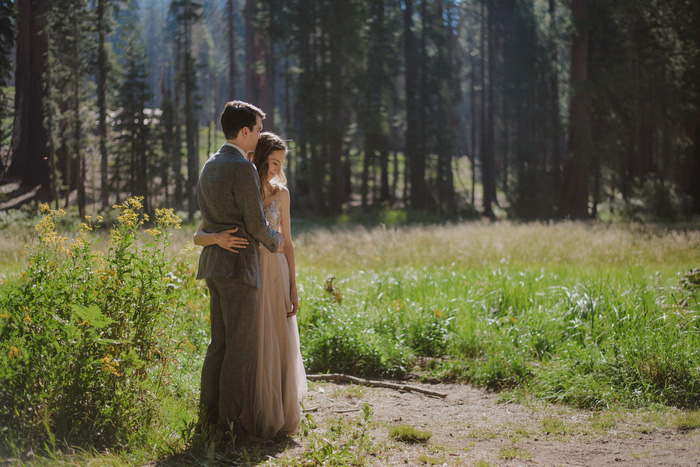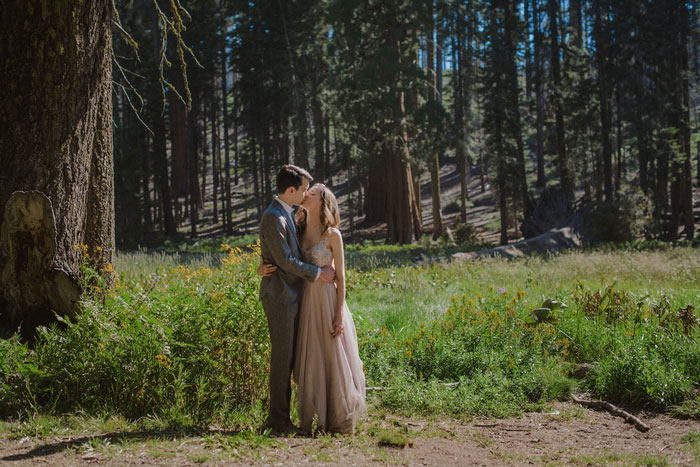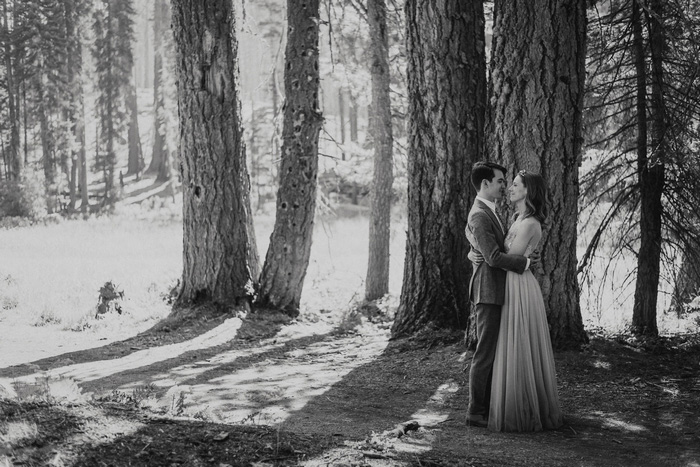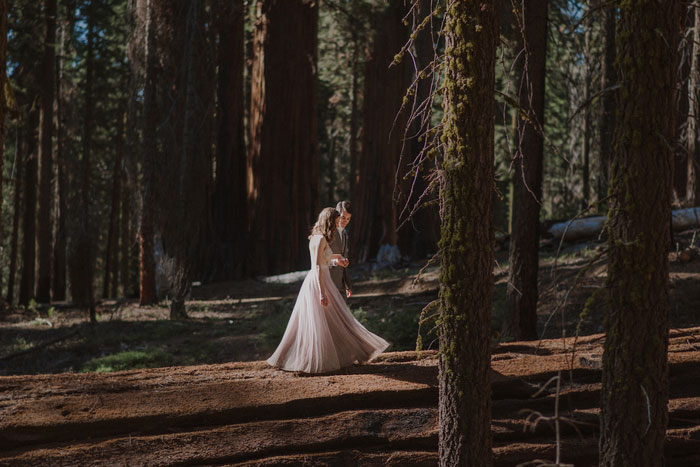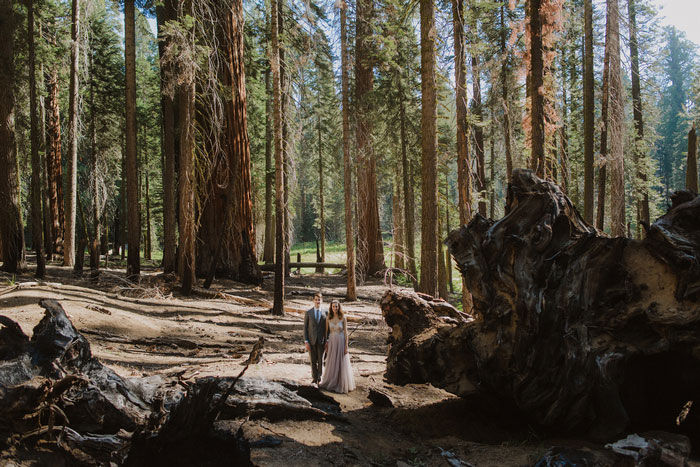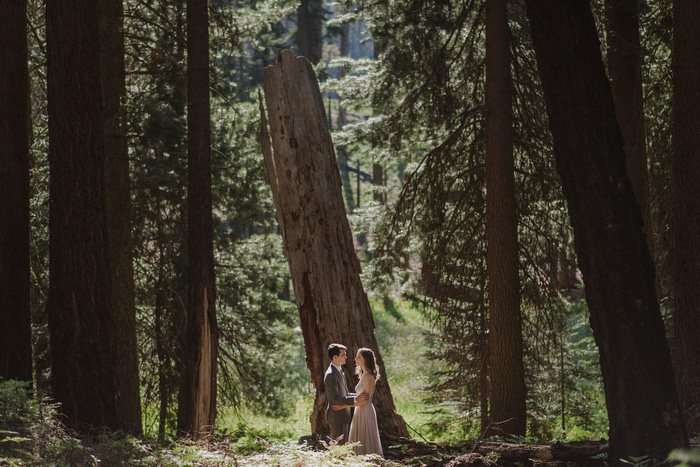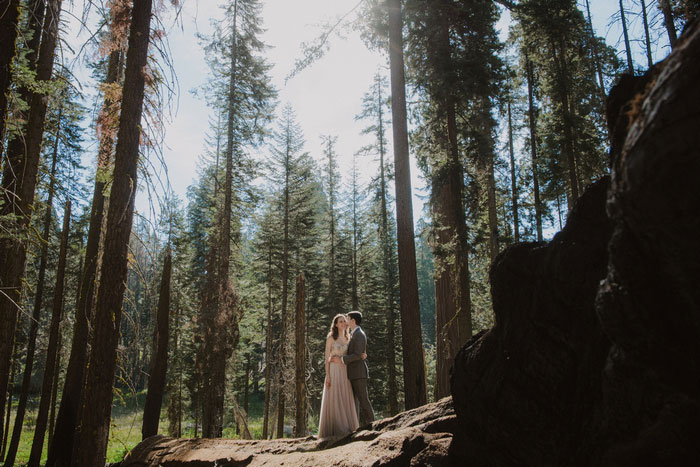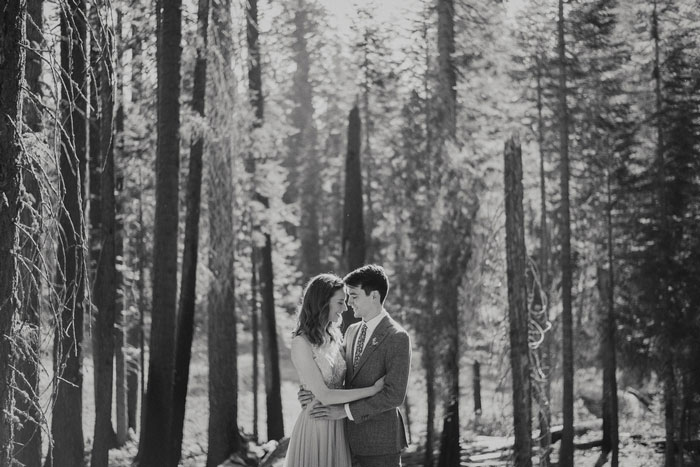 Was it difficult to pare down the guest list? 
We didn't have much difficulty paring down the guest list. We think everyone understood why we wanted to have an intimate wedding, and we also had an informal party back in town so that all of our friends could take part in the wedding festivities, but without the stress and hassle.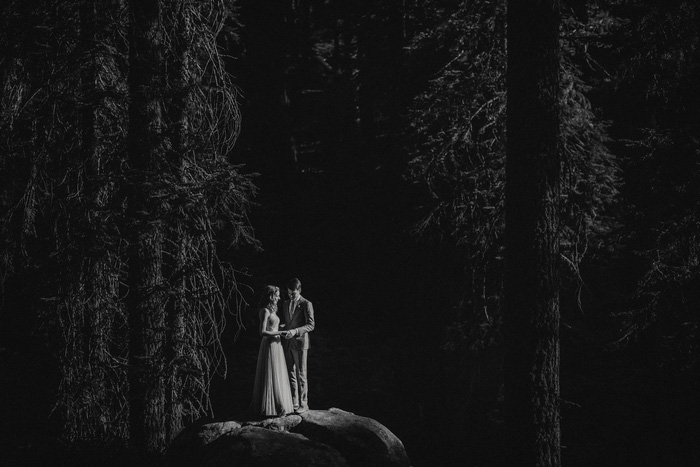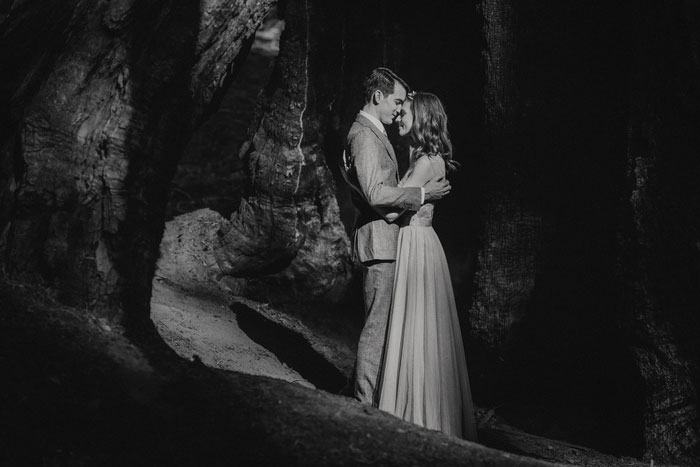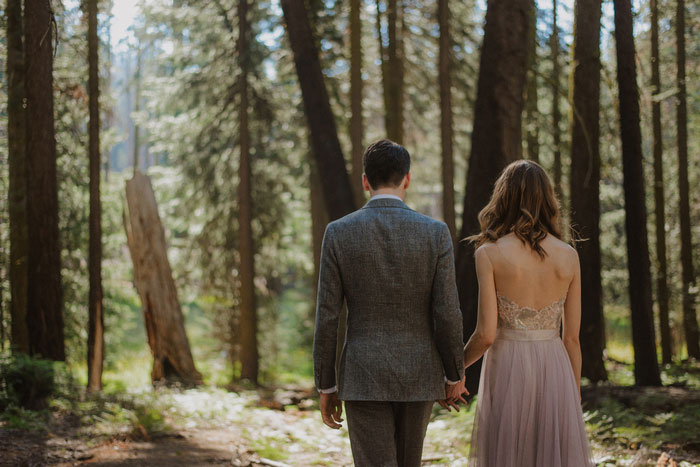 Did you have any 'issues' with the small guest list from friends and family? If so, how did you address them?
We didn't really have any issues with the small guest list. One of Jeff's sisters had previously had a wedding with only immediate family and a couple of friends, so that set a good precedent for his side of the family. My parents got married by themselves at McDonald's, so in comparison, our wedding was enormous! The party for our friends a couple of weeks after the wedding definitely helped as well.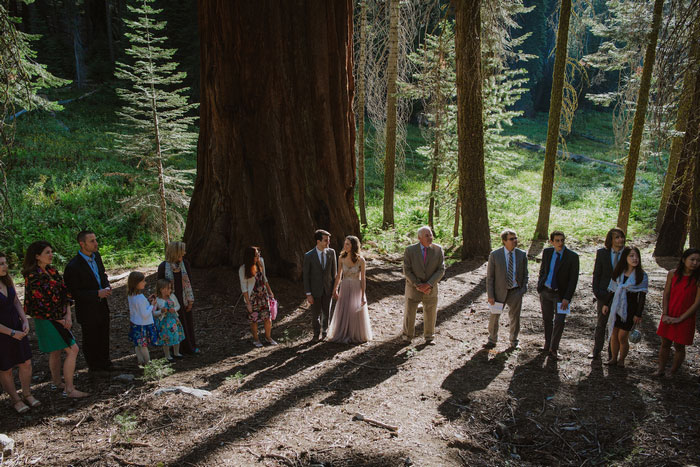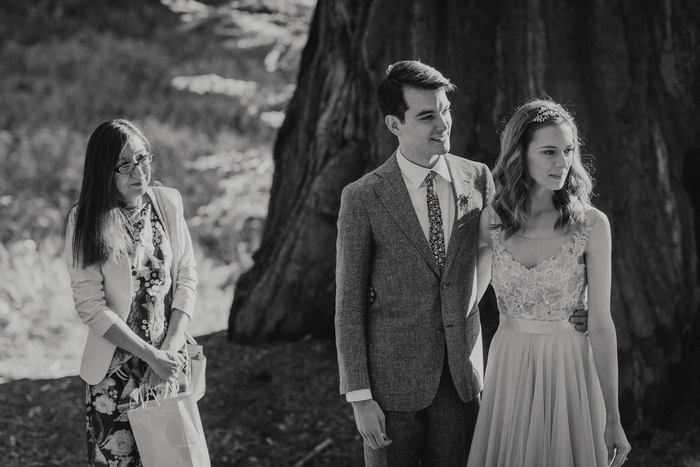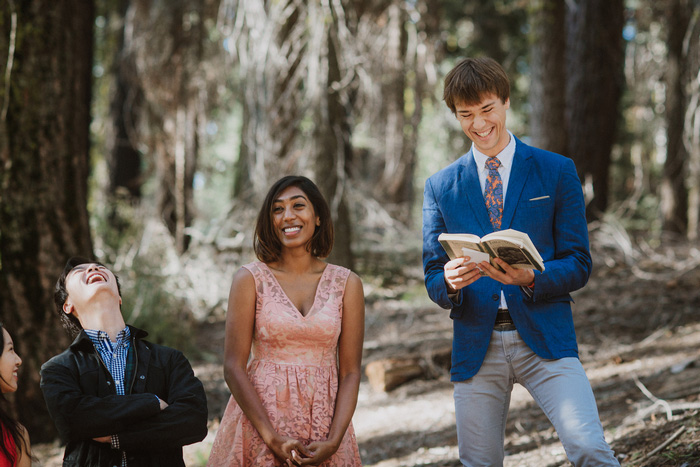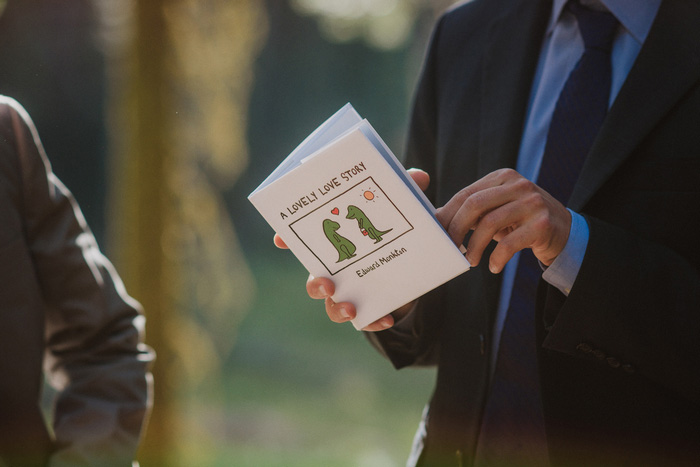 What were the highlights of the ceremony?
Our ceremony had lots of highlights – from the first time everyone saw the huge trees to my parents presenting us with stuffed animals. Everyone's participation was perfect, a great mix of funny and touching. We each wrote our own vows, and with the small group, we felt comfortable being very open and intimate with them. 
One of the best unexpected highlights was a visit by a mother bear and her cubs. We were all standing near a sequoia at the edge of Crescent Meadow, and toward the end of the ceremony, a little baby bear climbed up on a fallen log near us (but luckily not too near) to sun itself. Everyone kept their cool, and the bears did too.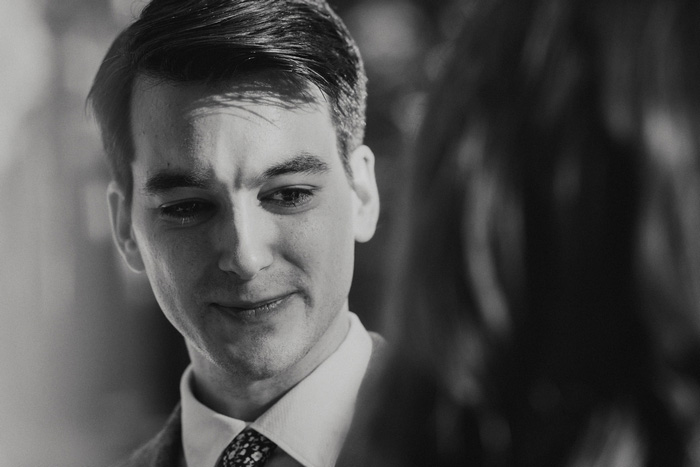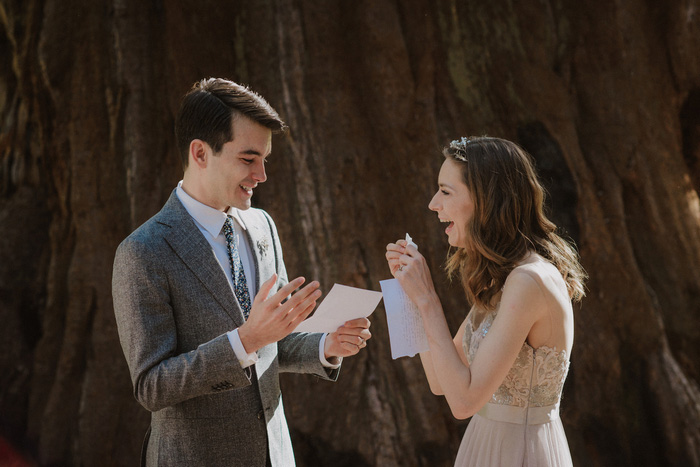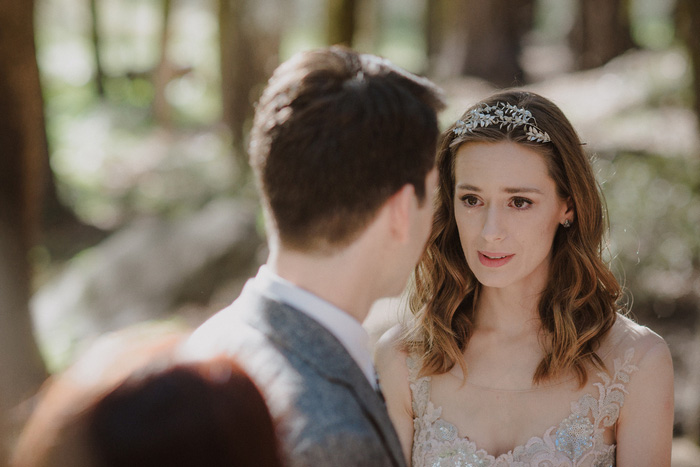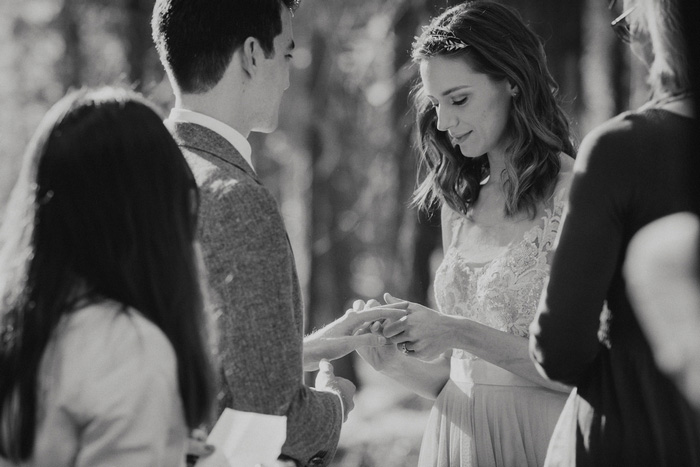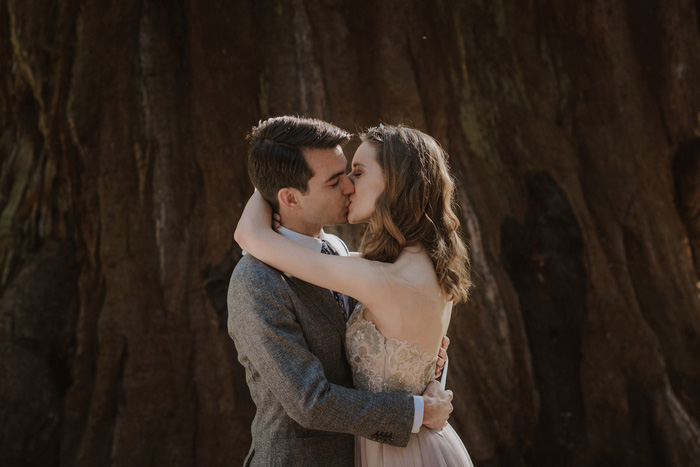 What were the highlights of the reception?
The cheese was probably the highlight of the reception. We really went wild with the cheese budget, to the point where one of our two picnic tables was mostly cheese. Aside from the cheese, the reception had many good aspects. We walked about half a mile from the ceremony area to the reception, and we enjoyed getting dusty, climbing up on a fallen tree for some memorable pictures, and seeing the meadow in the morning light. At the reception, Jeff's mother gave a great toast comparing a loving relationship to a sequoia tree. We had a custom made cake topper – a pair of needle felted otters – which was a perfect accompaniment to our cake.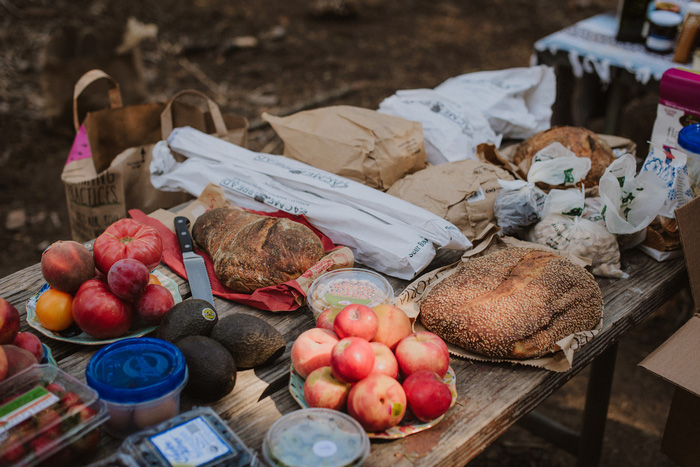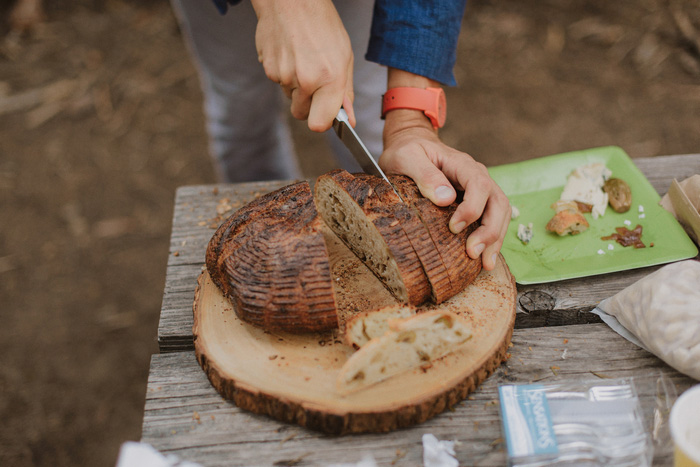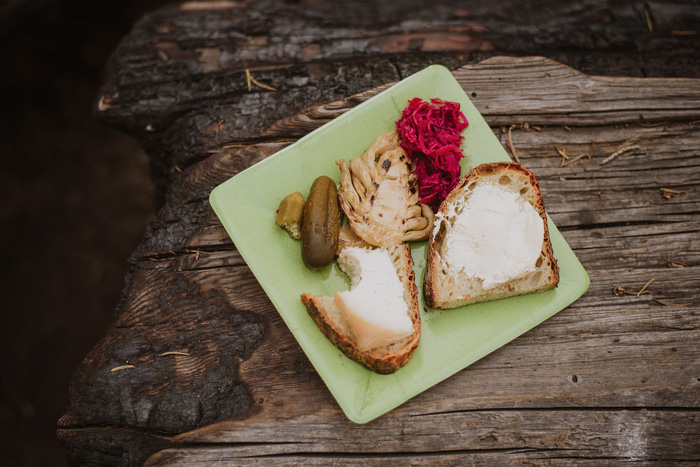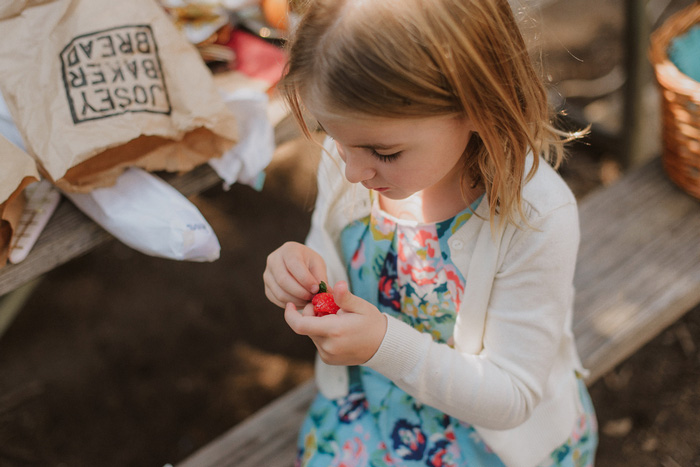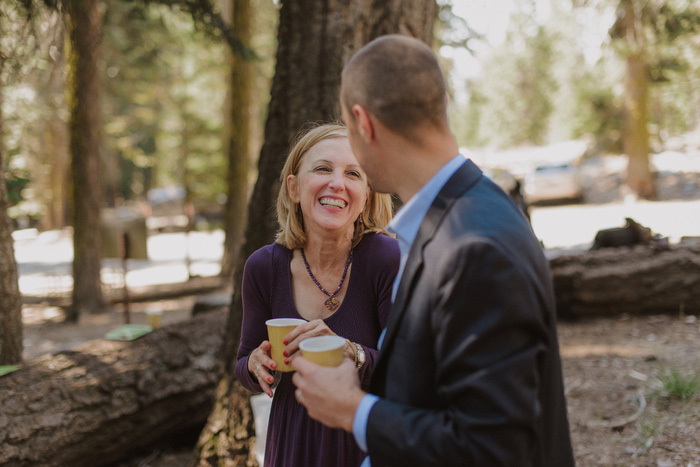 What was the best thing about having an intimate wedding?
The best thing about an intimate wedding was getting to spend lots of time with everyone. We really felt loved by everyone there, and we were able to connect to everyone in a relaxed and enjoyable way. Intimate is really the right word for it.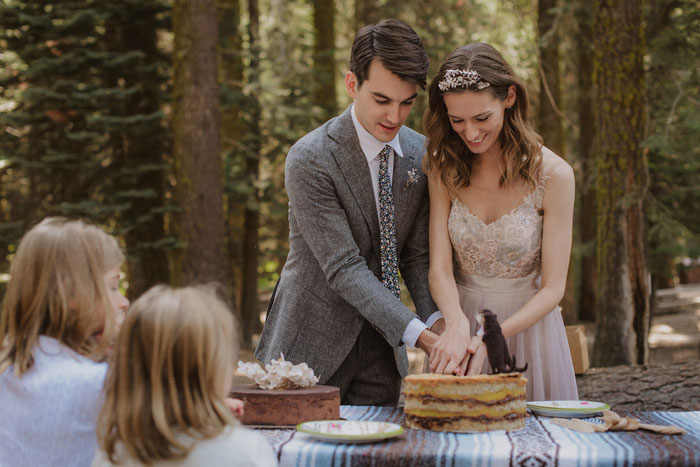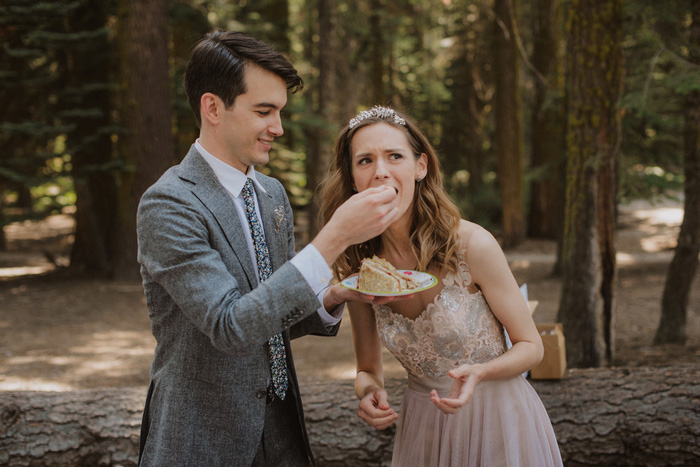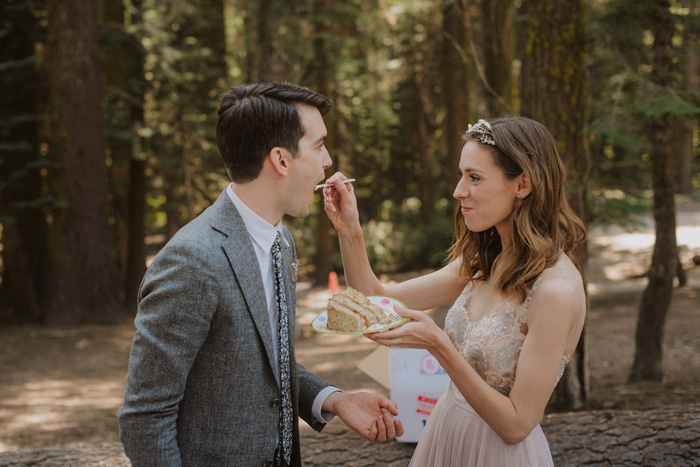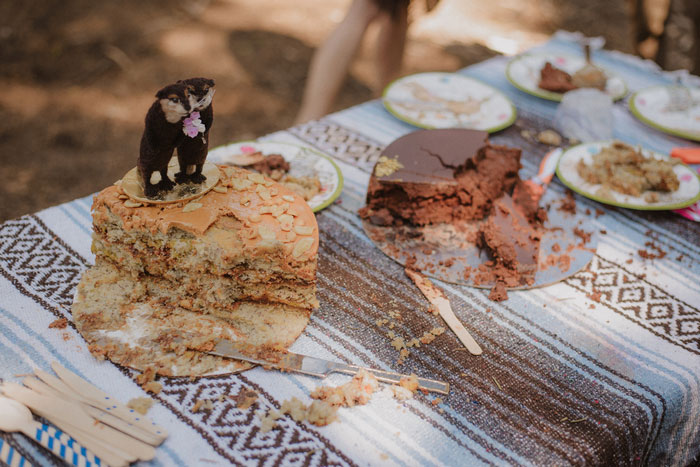 What advice do you have for couples who are considering an intimate wedding?
Just go for it! We had a great time at our wedding – it was low stress, everyone really felt connected and loved, and the setting couldn't have been better (and was only possible with such a small group). To make sure we could also celebrate with our friends at home, we had the party back in town, but we made sure that it was informal – no gifts, no speeches, no fancy dress. I think that doing something informal like that was enjoyable for everyone and struck a good balance between an intimate ceremony and sharing our experience with a larger group.
It was also crucial that we had really great photographers. With only 19 people, the photographers were a big part of the group, so it was important that they got along with everyone and were able to really blend in with the group. Helena and Laurent were perfect. They were super into the setting, they interacted with everyone really well, and they took beautiful pictures.