If you're a bride who loves an unforgettable view, prepare to be swept away. Kirkridge, a New England retreat center, is a stunning intimate wedding venue situated atop the Kittatinny Ridge in Pennsylvania.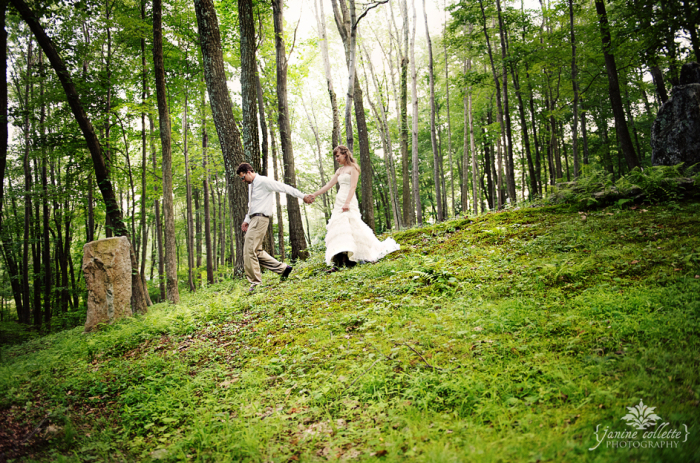 Brides and Grooms are welcome to rent out the venues 1800's farmhouse to host their special day and serve dinner, as well as welcome guests to spend the night on location. Due to its location nestled far in the woods of the Appalachian mountains, guests are encouraged to unwind, relax, and ultimately enjoy the special occasion without the distractions of city life–if only for a day.
Kirkridge will work with you to create the perfect menu and ambiance for your intimate wedding. The only things left on your wedding planning list will be your wedding cake and alcoholic beverages. Kirkridge can even help you locate a local officiant, photographer and florist.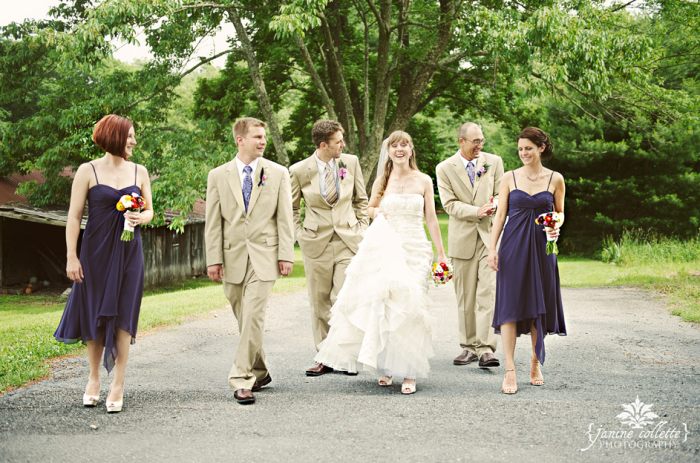 Kirkridge is undeniably the venue of choice for the earthy, New Englander bride looking for an unplugged celebration.
Photos:  Janine Collette