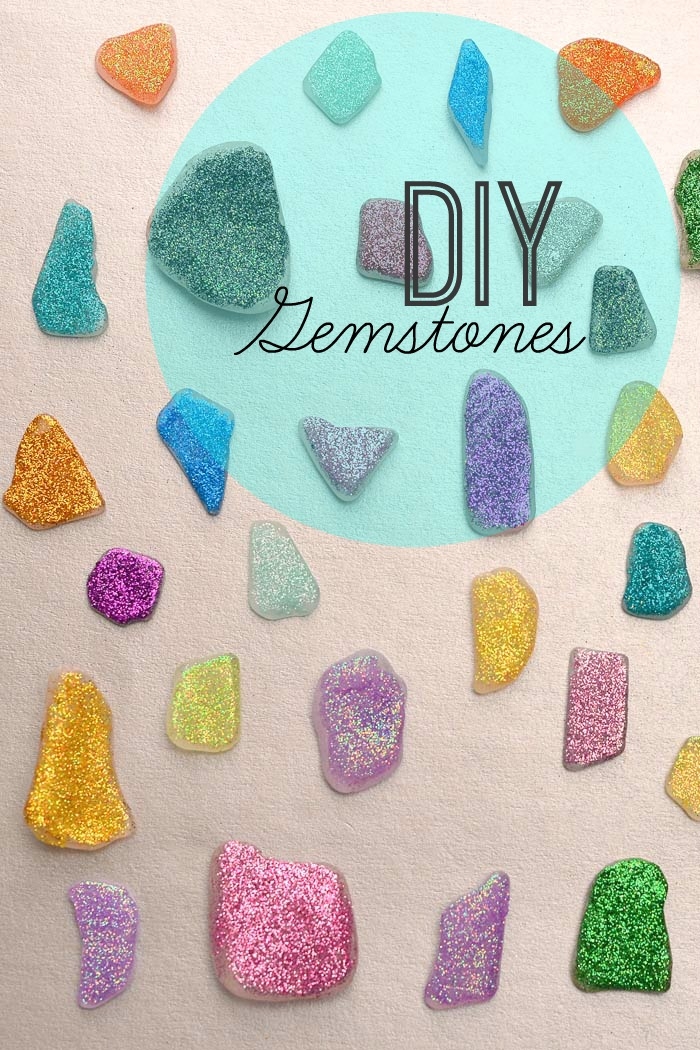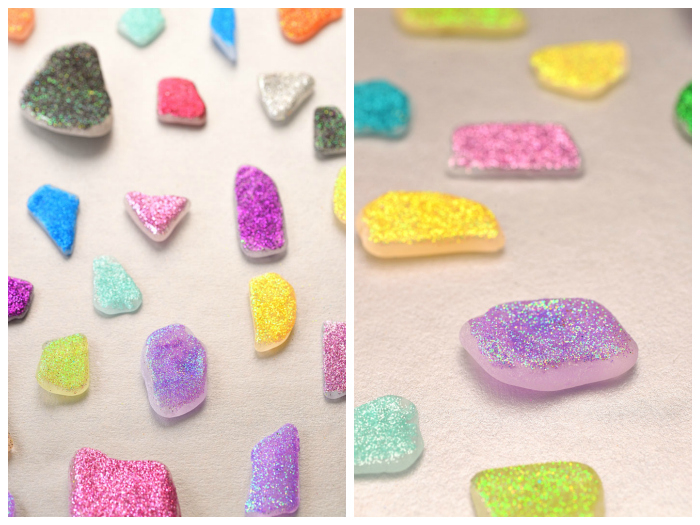 Crystals, geodes and gems are a hot trend in wedding decor. If you are on a budget, this trend might not be practical for you, unless you take matters into your own hands! These DIY Gemstones cost pennies to make, and they require zero crafting skills!
You can use the gemstones as table decor, or turn them into magnets and give them as favors. You could also use them to make your own napkin rings, or escort cards. (Why not make some candy gemstones to go with your theme?)
What you will need for this fun project is sea glass. We happen to be avid sea glass collectors with more sea glass than we know what to do with, but if you don't have your own, no worries! You can buy sea glass on Ebay or Etsy. You don't need jewelry grade sea glass (look for mosaic quality), which will keep your costs down. We used white sea glass for this project.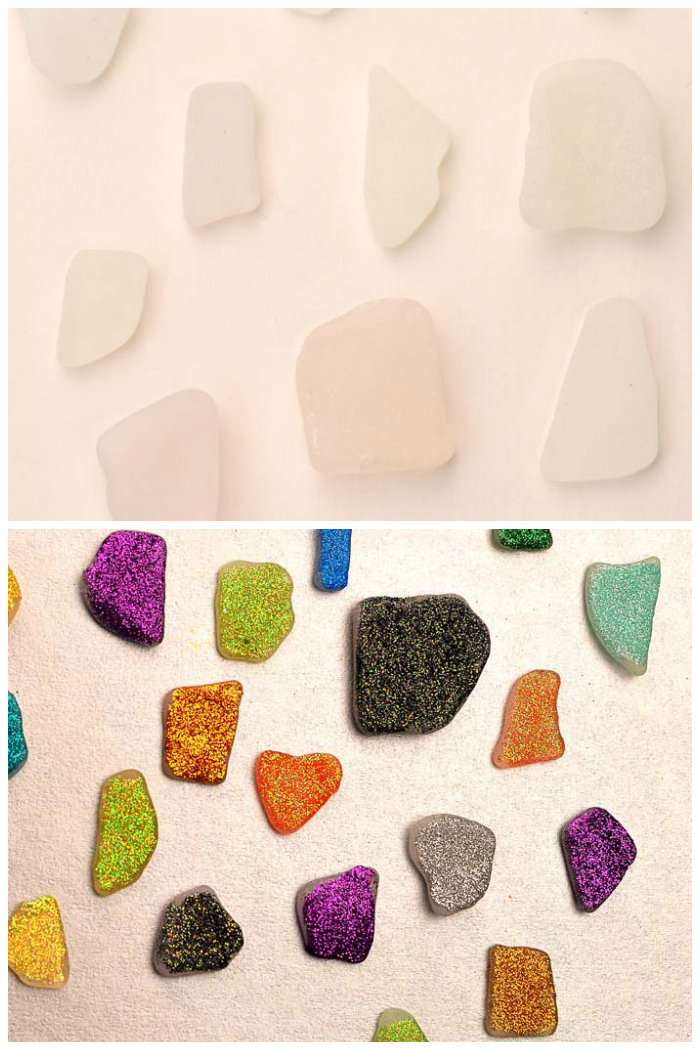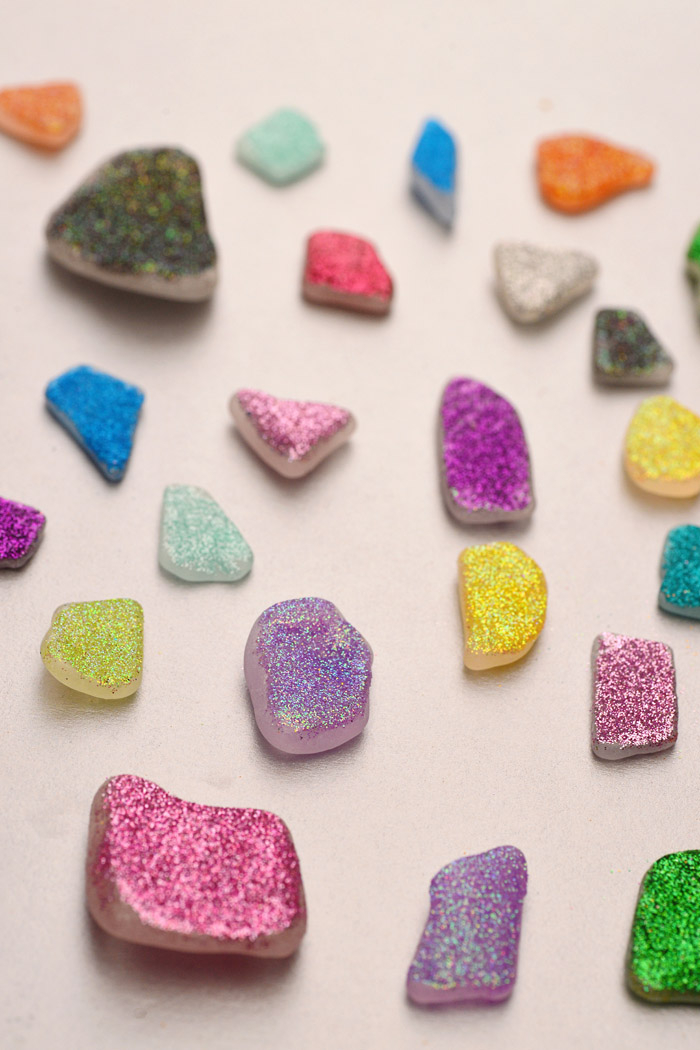 Let's get started! You will need:
Gather your sea glass.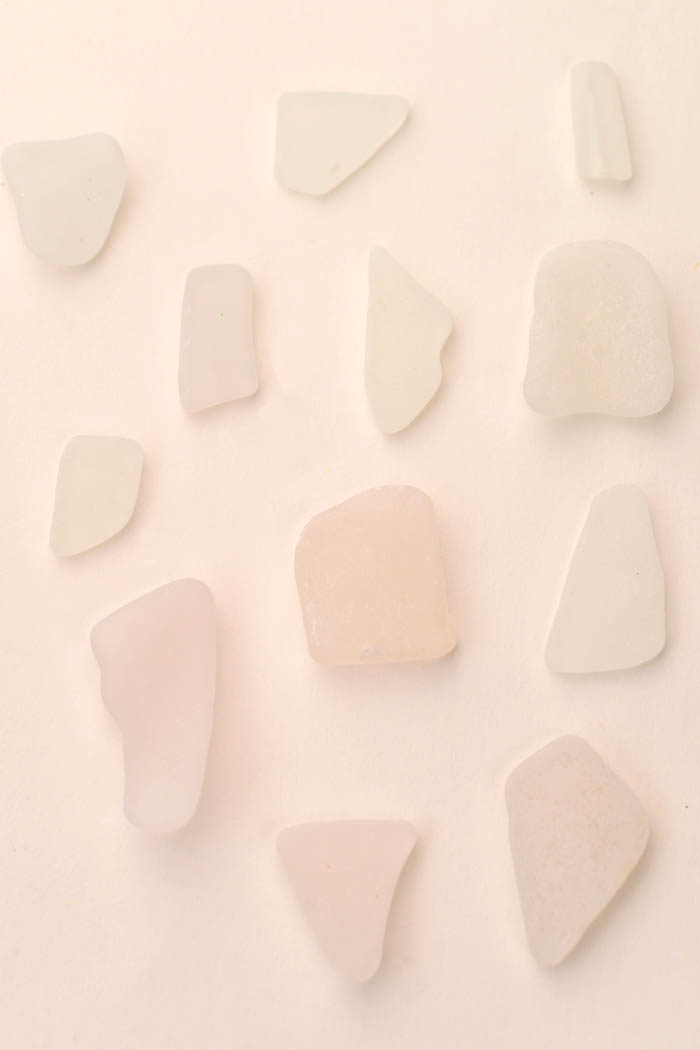 Using a paint brush, paint one side of the sea glass with Mod Podge and sprinkle with glitter. Be generous! Shake the excess glitter off of the sea glass.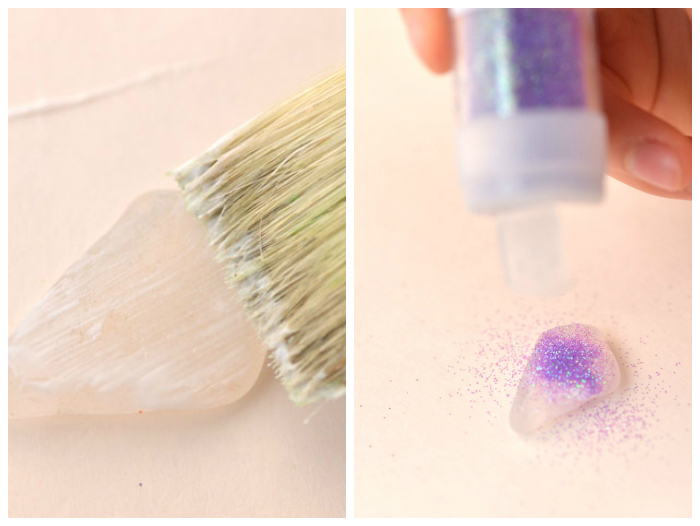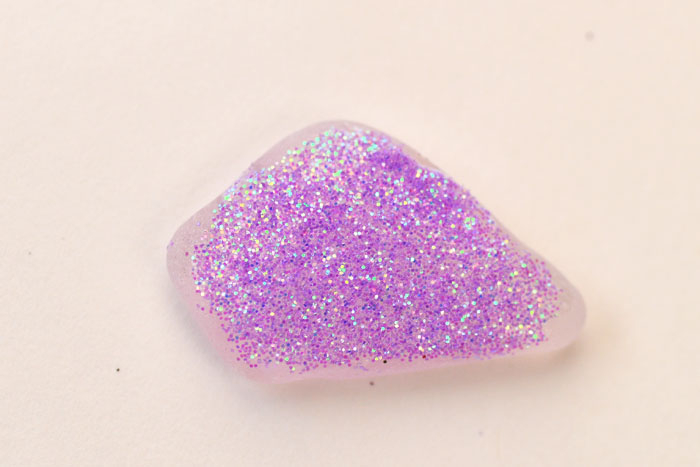 So pretty!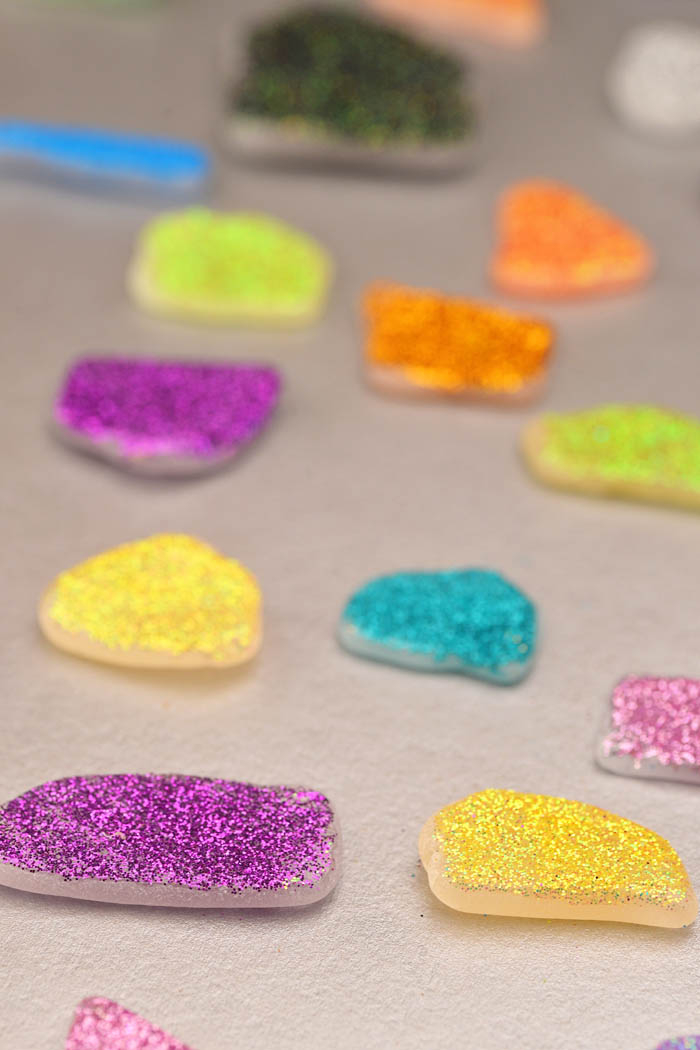 If you want, use a glue gun to adhere magnets to the back of your gemstones and give them as favors.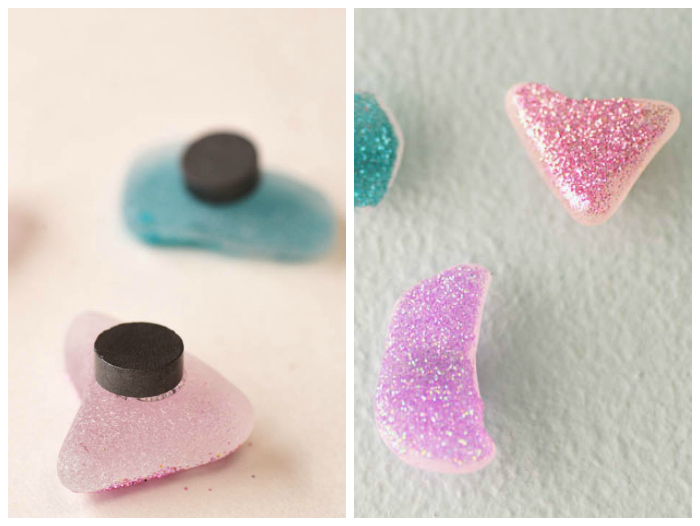 You can also mount them onto wooden blocks using a glue gun.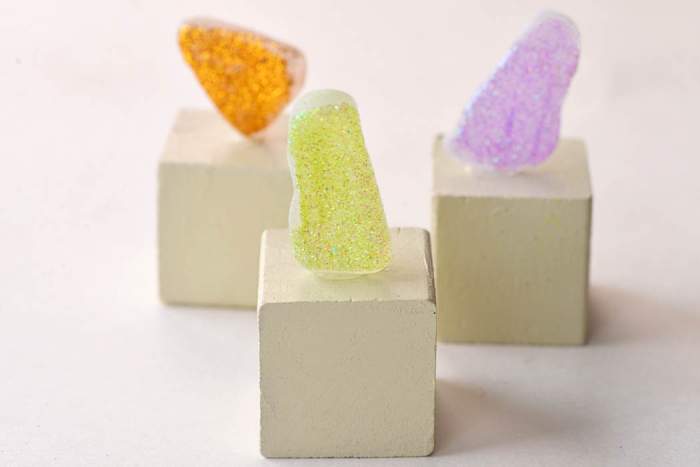 These glittery gemstones look awesome en masse, don't you think?