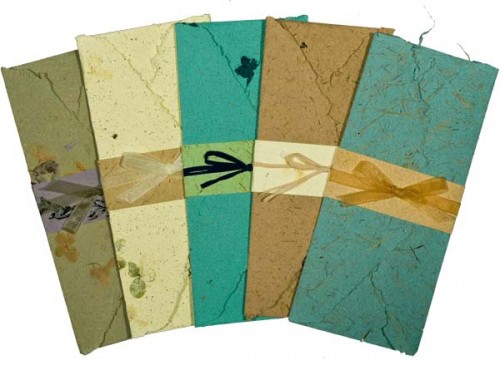 If you want to show some love to Mother Earth, check out Twisted Limb Paperworks.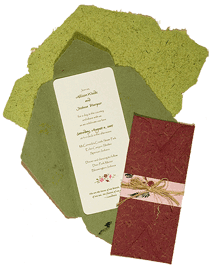 Twisted Limb Paperworks is an Indiana based art studio that specializes in beautiful handcrafted paper made from 100% recycled paper. (The company uses colored office paper, junk mail, cardboard boxes, grocery bags and recycled water to create the paper.)
Not only is the company's line of handmade paper wedding invitations made from 100 percent post consumer waste (the paper is also processed chlorine-free and manufactured carbon neutral without the use of dyes), there is a wide assortment of styles to fit a range of budgets.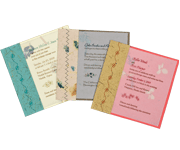 "We offer a mind-blowing array of choices—26 different handmade paper colors plus all of the flower inclusion, font, graphic, bow, stitching and printing color choices which adds up to literally over 4 trillion design combinations," says owner Sheryl Woodhouse-Keese, a former state park naturalist.
Sheryl explains that there are two styles of paper available – paper embellished with ferns, flowers and raffia flecks, or paper embedded with grass cuttings.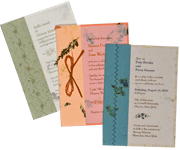 Brides also have the option of having seeds embedded in the invitations so that they can be planted. (A popular choice for green weddings.)
Along with invitations, the company also creates save the dates, escort cards, wedding programs, guest books, menus , favors and thank you notes to suit a variety of themes.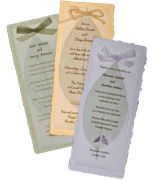 Perfect for a garden wedding – or any wedding with a conscience!
For more info check out Twisted Limb Paperworks.