Tara and Christopher love a good party, but they also love having great adventures together, and felt that an elopement up in the Colorado mountains was the best way to stay true to their adventurous selves on their wedding day. They threw all tradition out the window when it came to their elopement, opting to find their ceremony location on the fly the day of wedding, picking their first dance song out of a mason jar, and celebrating with Dom Pérignon and craft beer on the Gore Creek Trail with two of their best friends. It may have been unconventional, but it certainly looks like it was a whole lot of fun!
A huge thank you to Matt, Andi, and Alex of Forget Me Not Media for sending over the photos and video so we could share Tara and Christopher's unique elopement with you guys!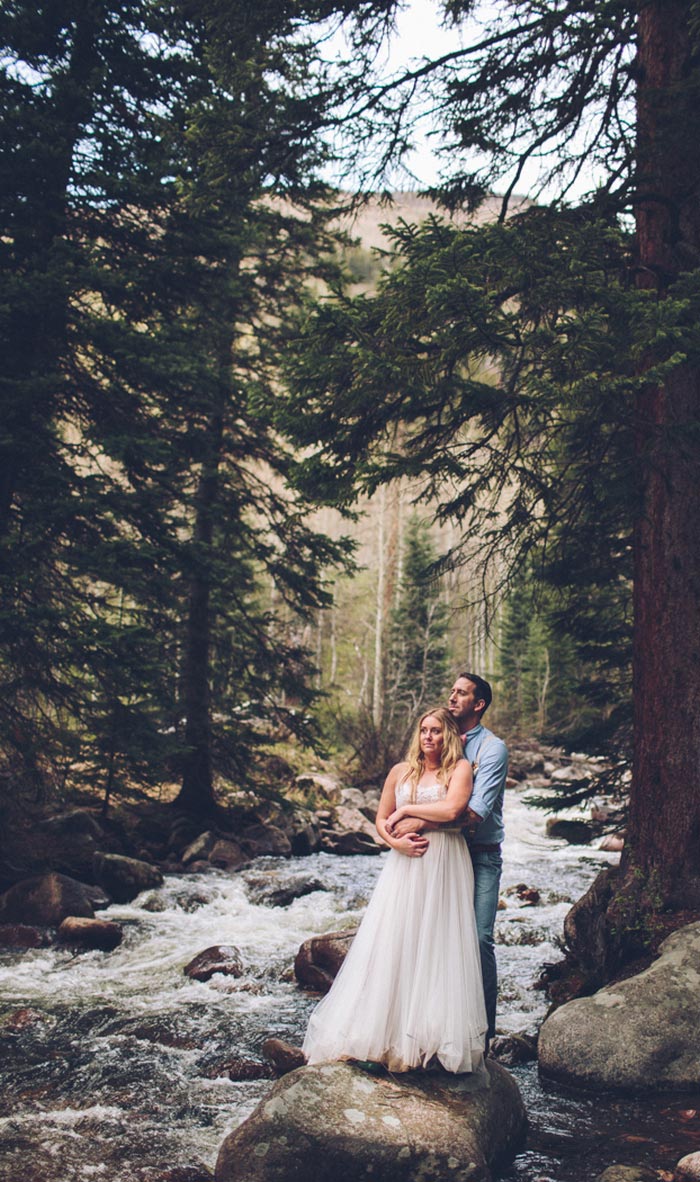 Tara, 31 & Christopher, 35
Gore Creek Trail in Vail, CO
Wedding Date: May 23, 2015
Number of Guests: 2 (5 if you include our amazing videographers & photographer!)
Wedding Cost: I would say our wedding probably cost around $8,000, all in.
Wedding Ceremony Location: Our ceremony location was magical! We hiked up half a mile on the Gore Creek Trail in Vail, Colorado then let the lighting and the scenery pick our location for us.
Wedding Reception Location: Honestly, we really didn't have a reception. We celebrated by popping a bottle of Dom Pérignon champagne and drinking some Colorado craft beer on the trail. Then Christopher and I hiked a little further up the trail where we were able to enjoy our first dance! Later, we enjoyed a laughter filled dinner with our two wedding guests in Vail Village.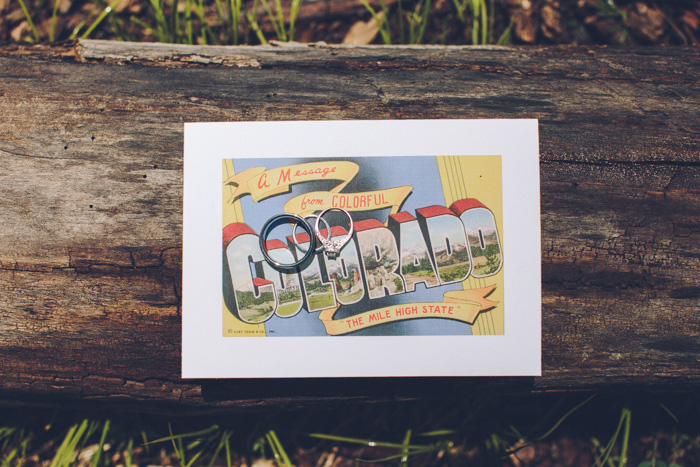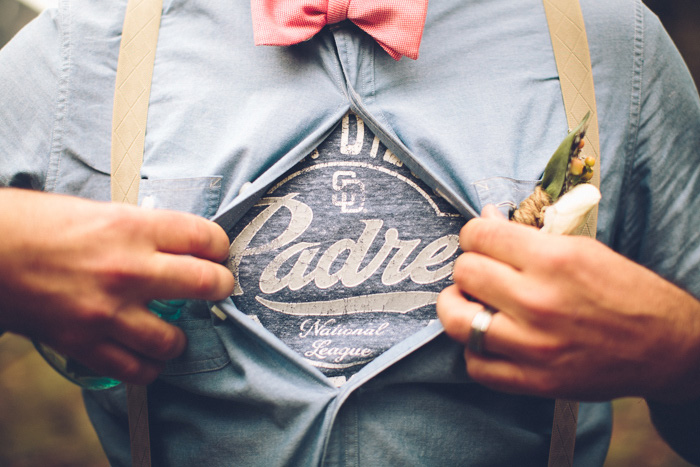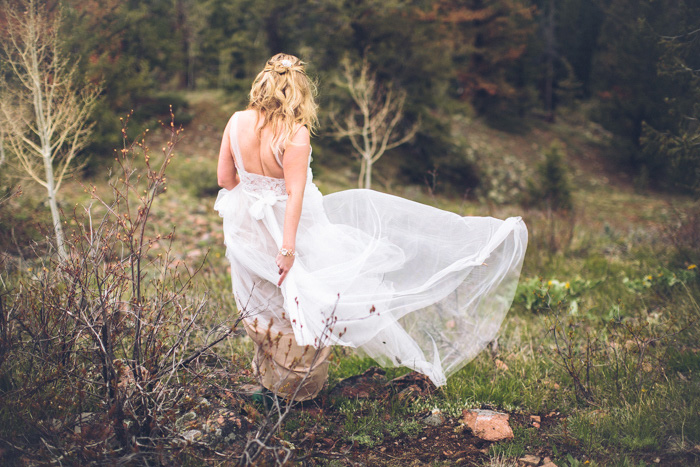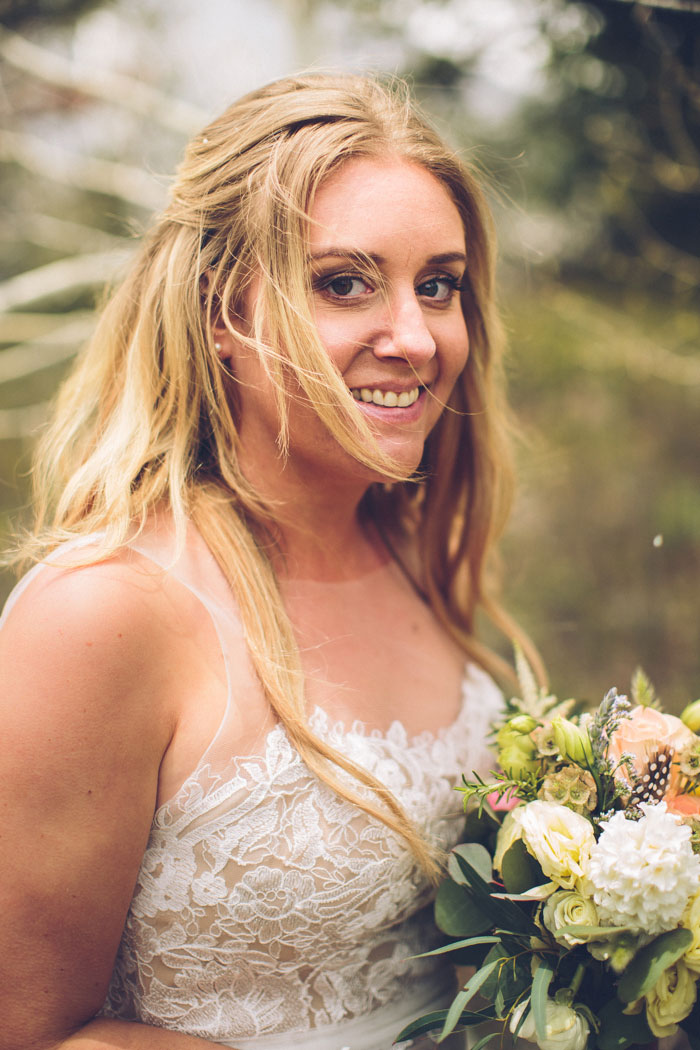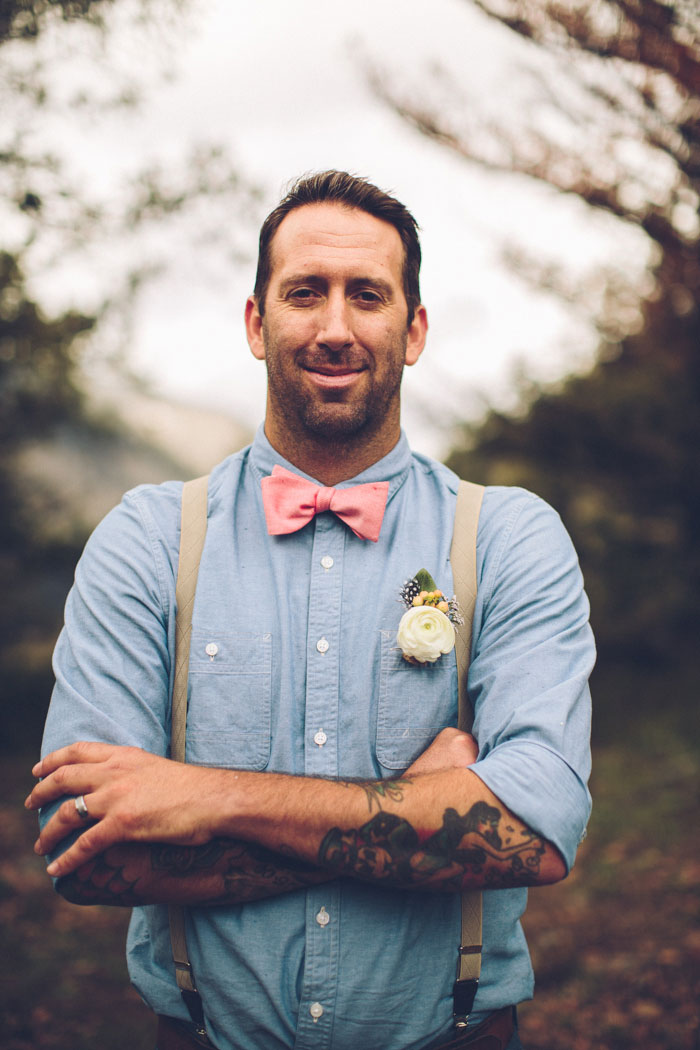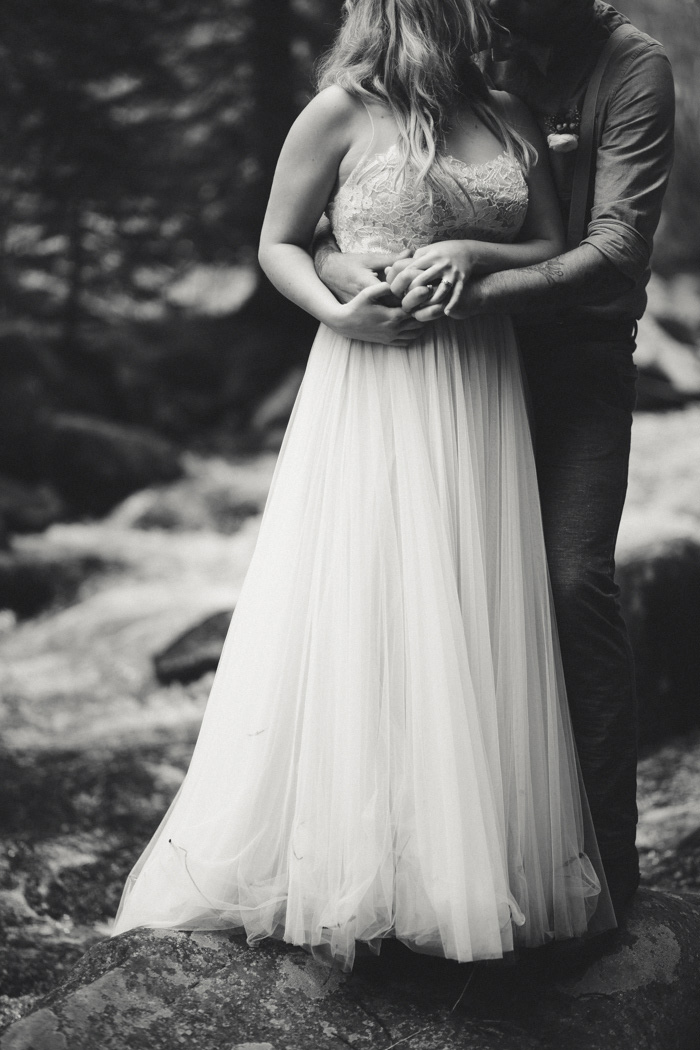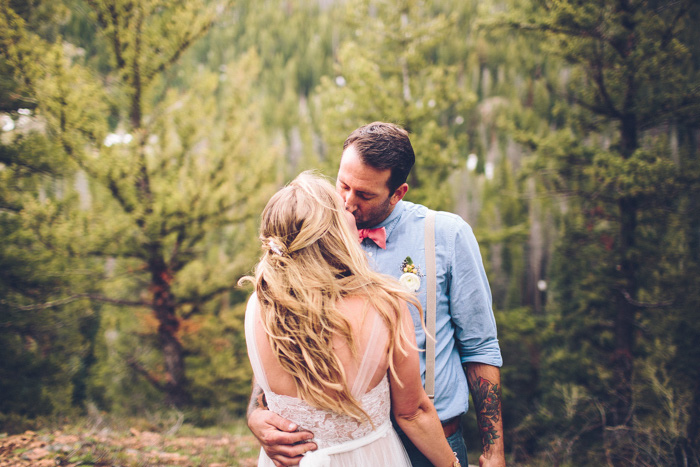 Why did you have an intimate wedding?
When we first got engaged, I started to have all those feelings that brides have about what they should do; you start to think about what other people will want and not what is best for the two of you.  After being a wedding planner for years, I finally started to listen to my own advice about what would be best for Christopher and myself.  Our life since the beginning has been a series of nonstop adventures, so after a talk with each other, we decided that this would be the most true to ourselves.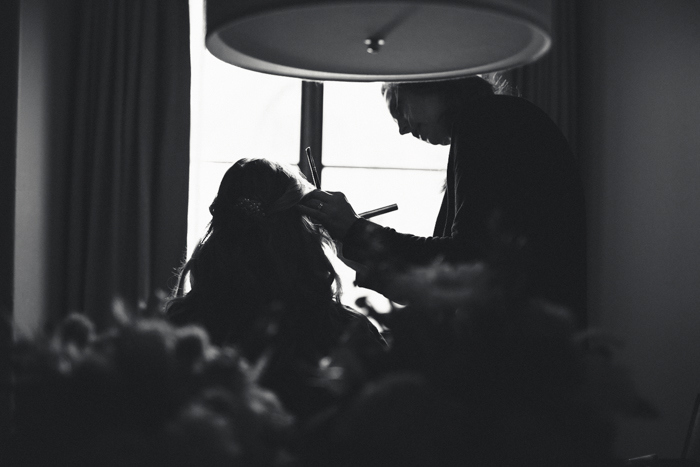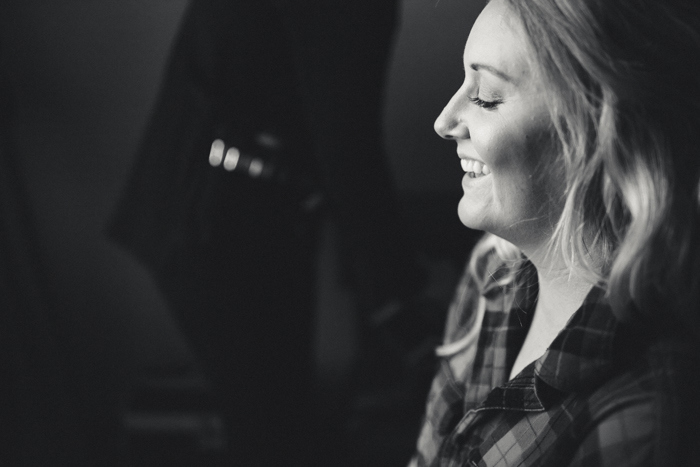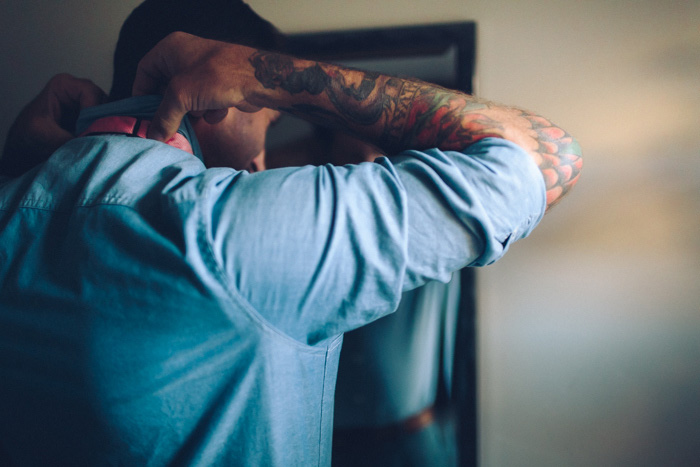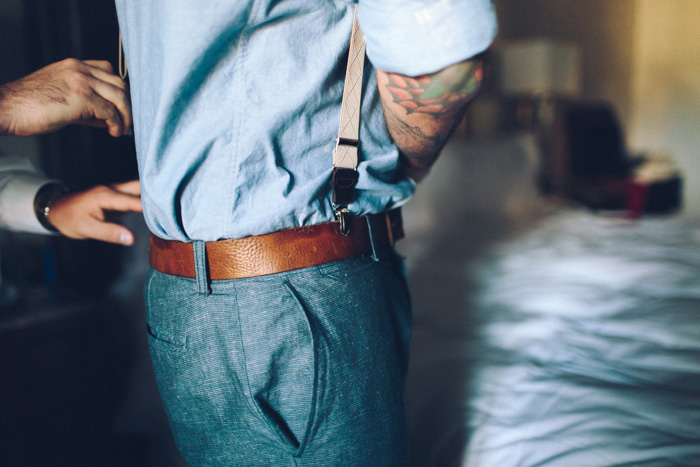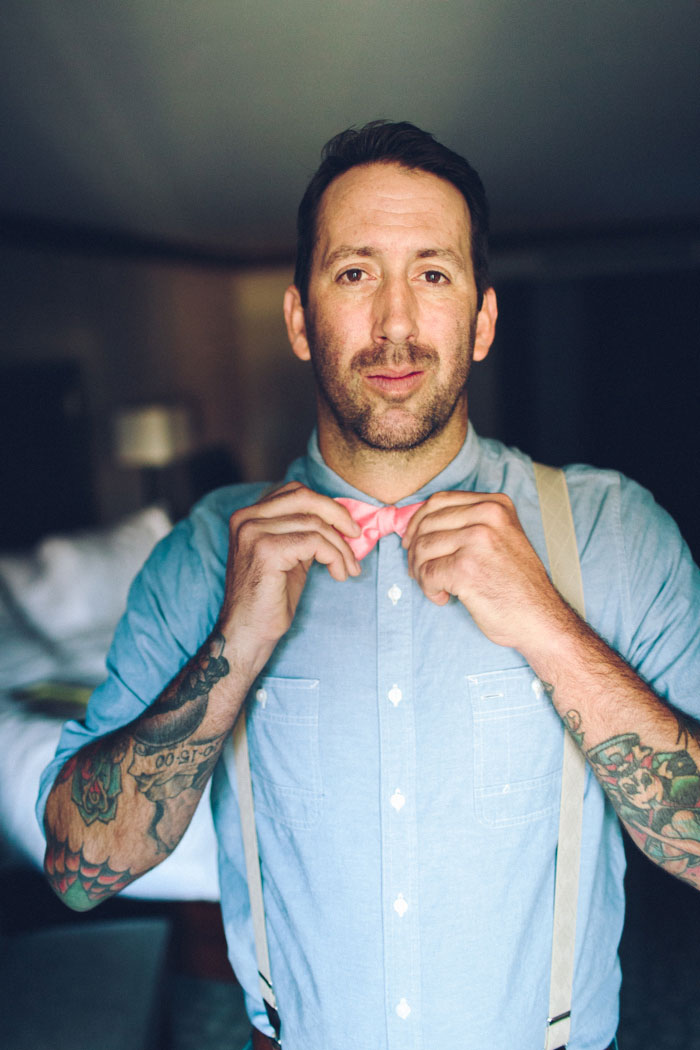 What are some the challenges that you faced planning an intimate wedding?
Of course we had to tell our families whom we are both extremely close to. We wanted to make sure that they understood our vision and would be okay with our decision.  After we spoke to them, it was smooth sailing!  We worked with such amazing vendors that were an absolute joy to work with!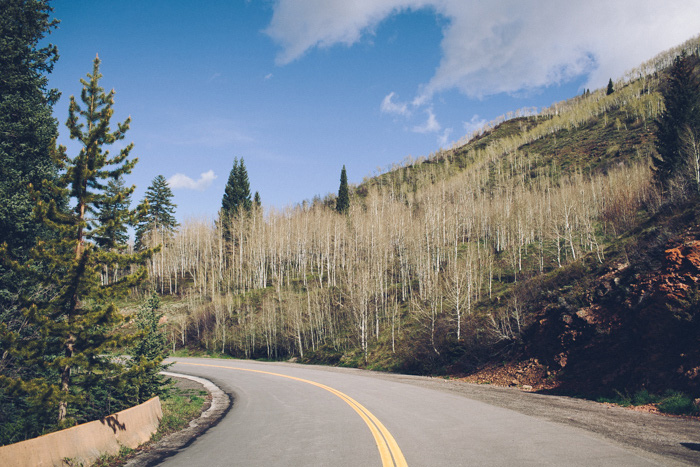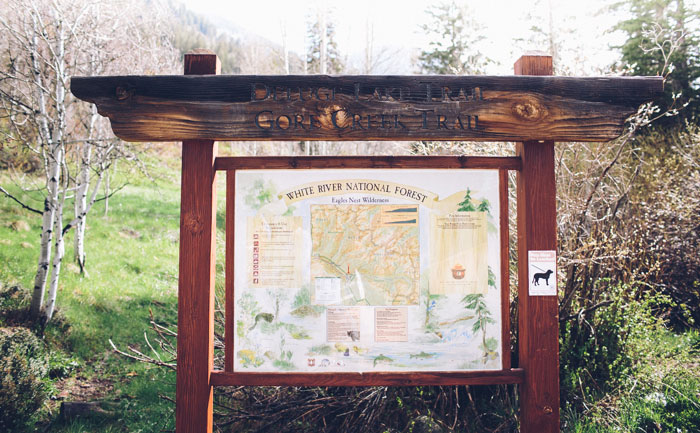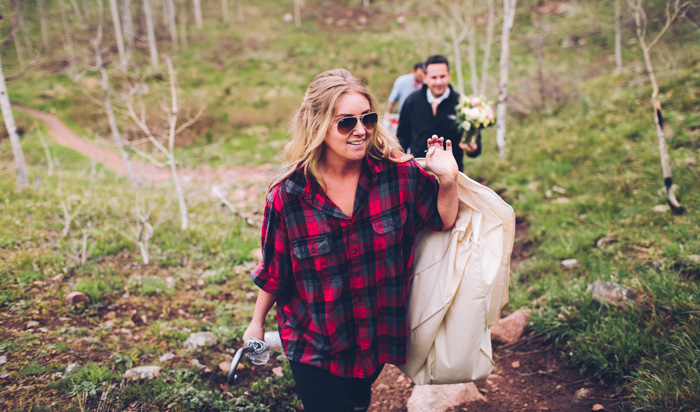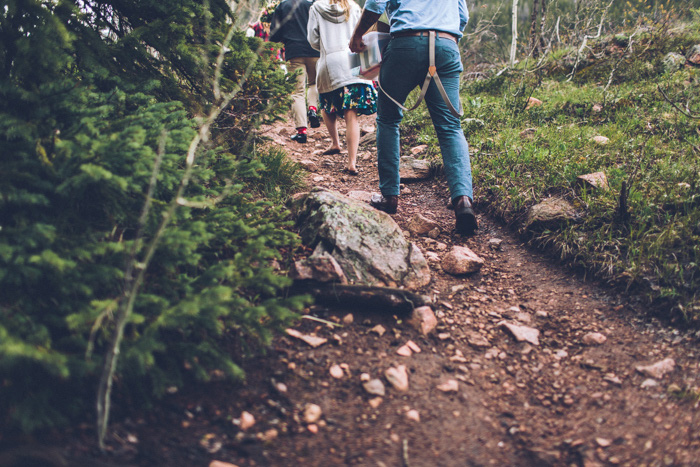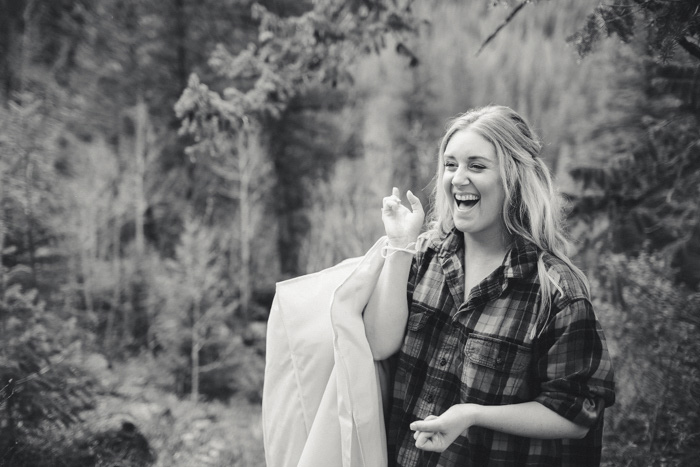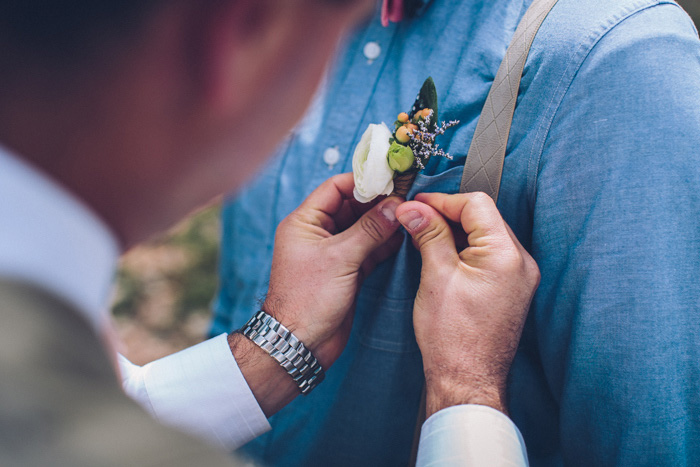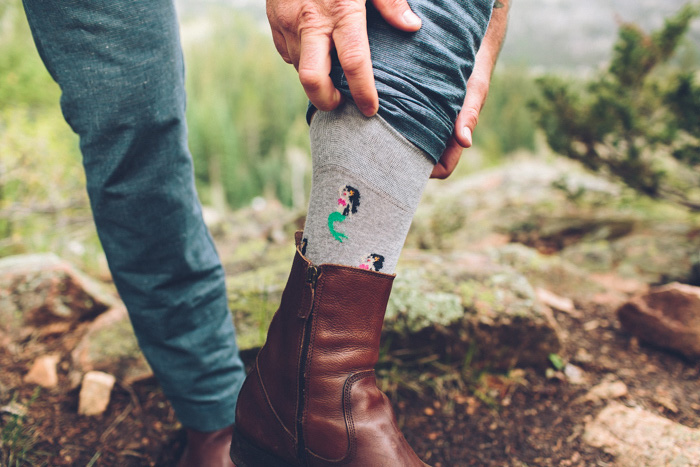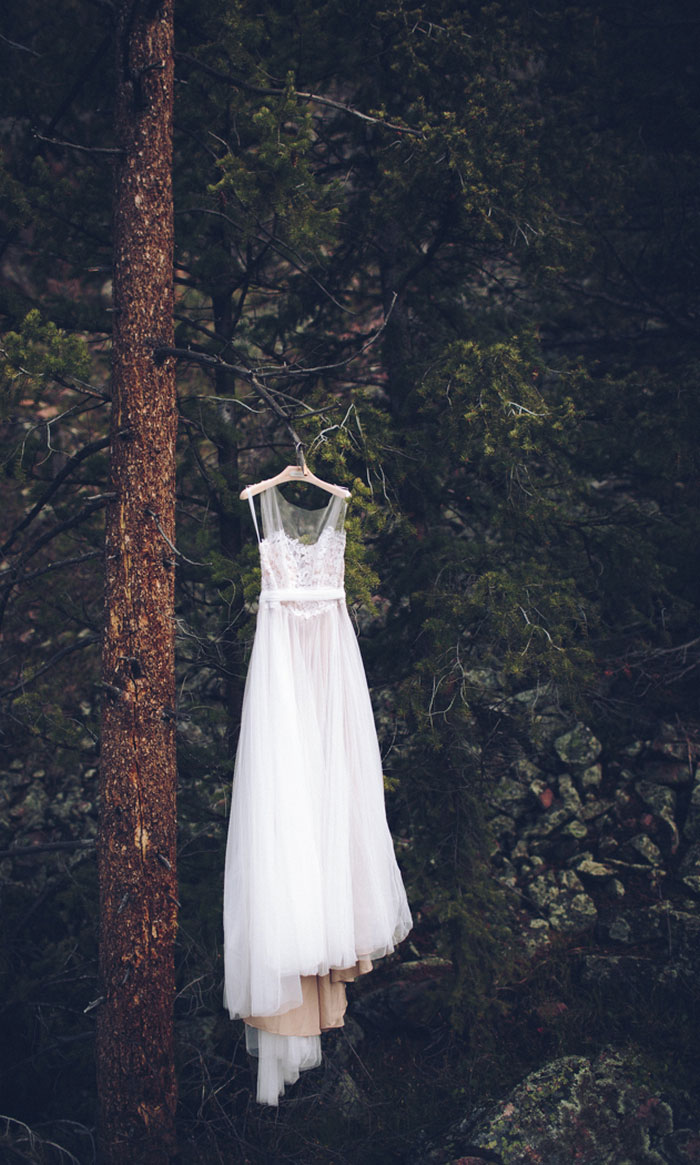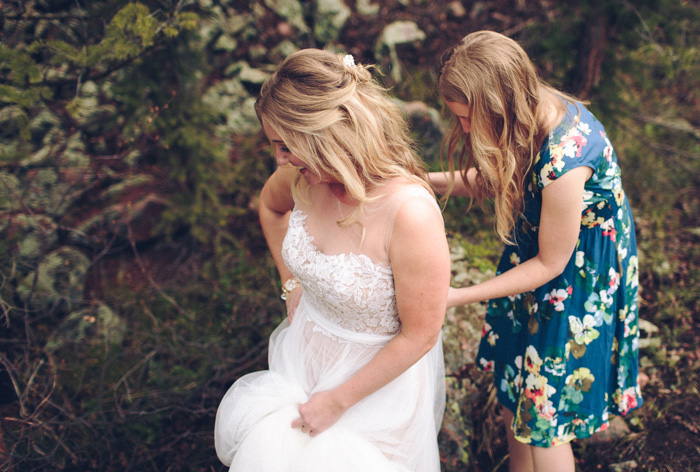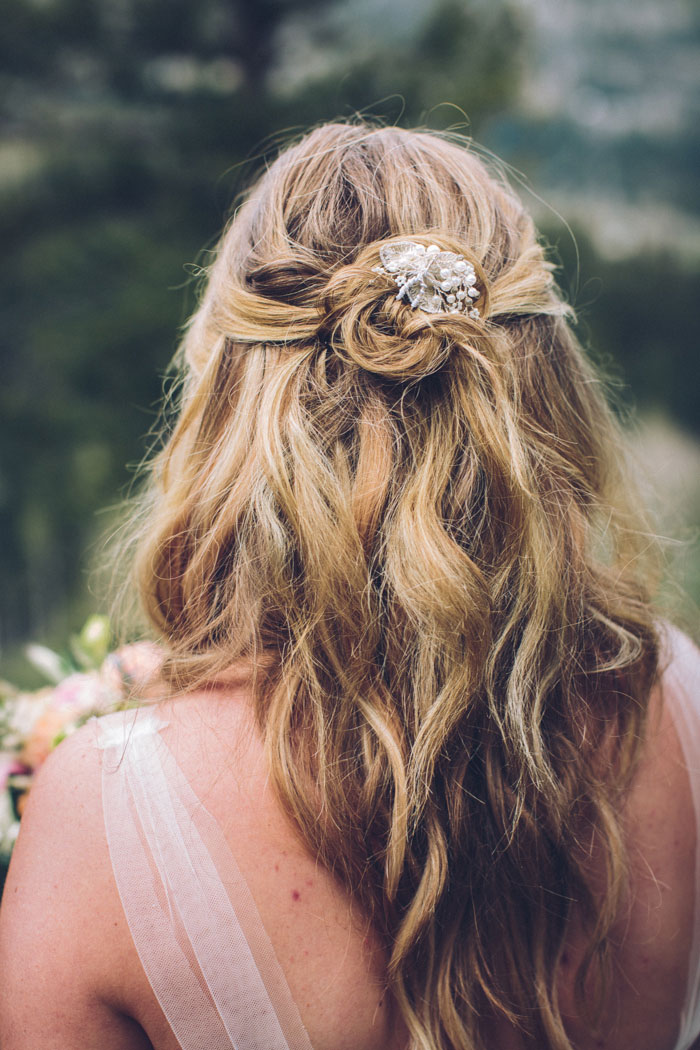 Was it difficult to pare down the guest list?
My friend Scott and I went to middle school, high school, and college together! While in college, I introduced my roommate Lindsey to him and now they are husband and wife! Since meeting Christopher back in 2010, we have been fortunate to have many fun outings and adventures together and it was great to be able to share this moment with them!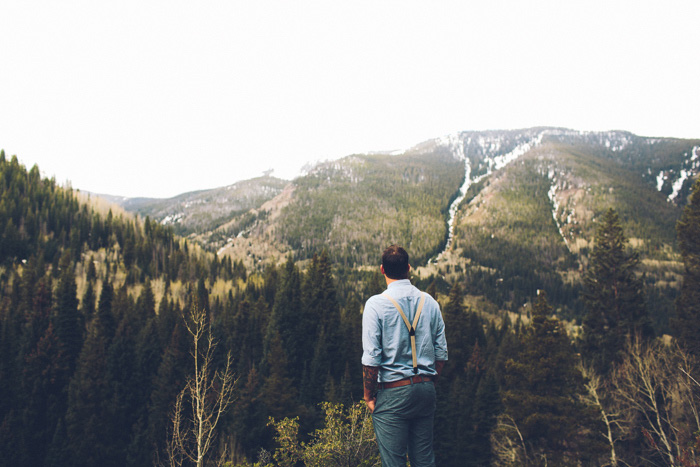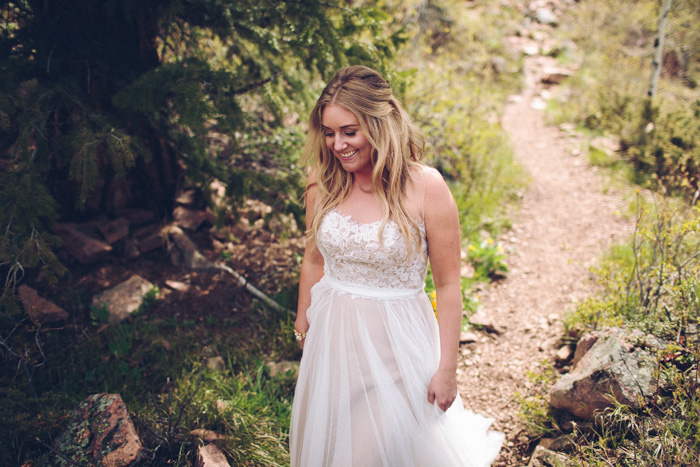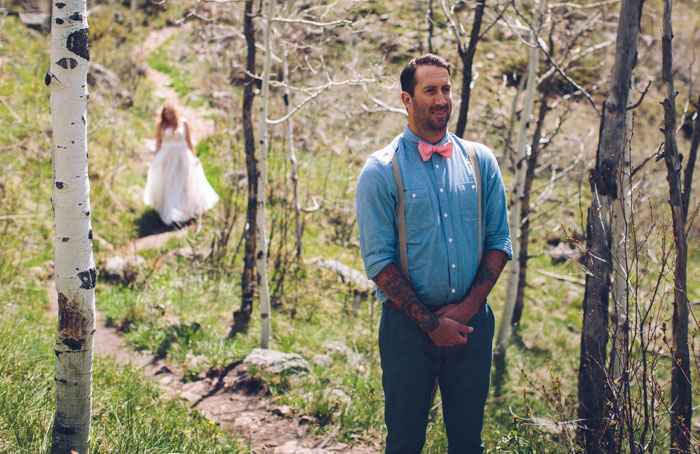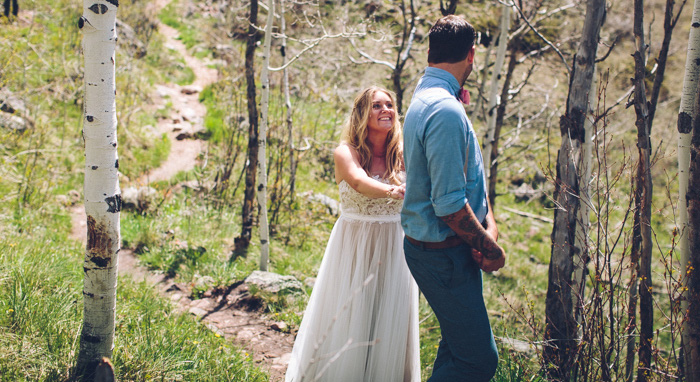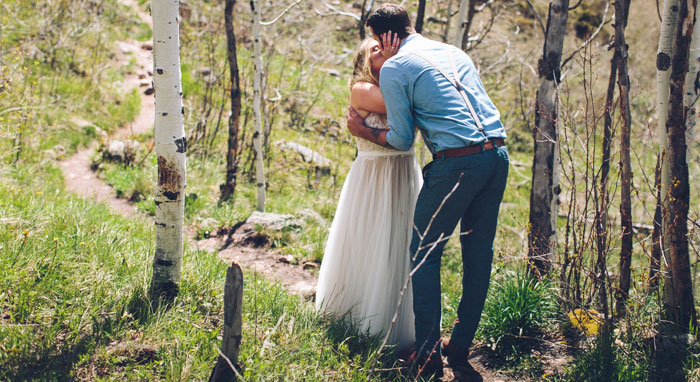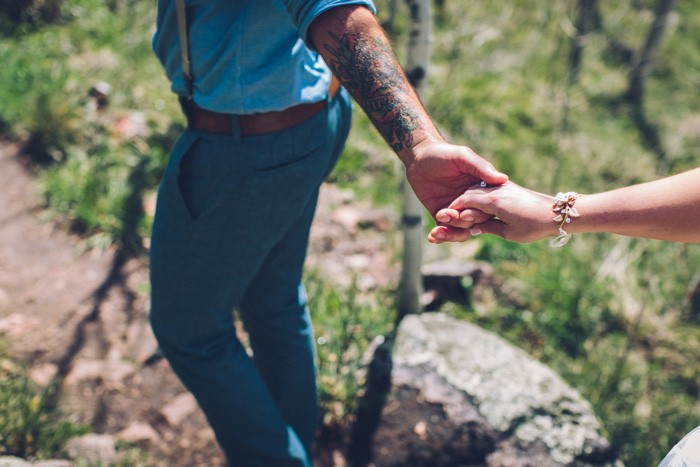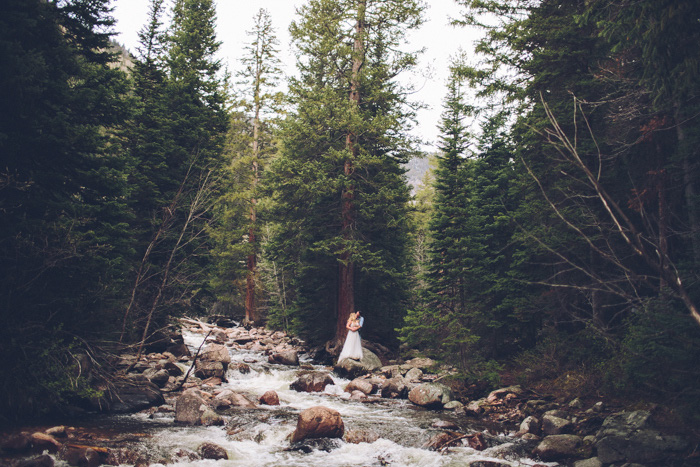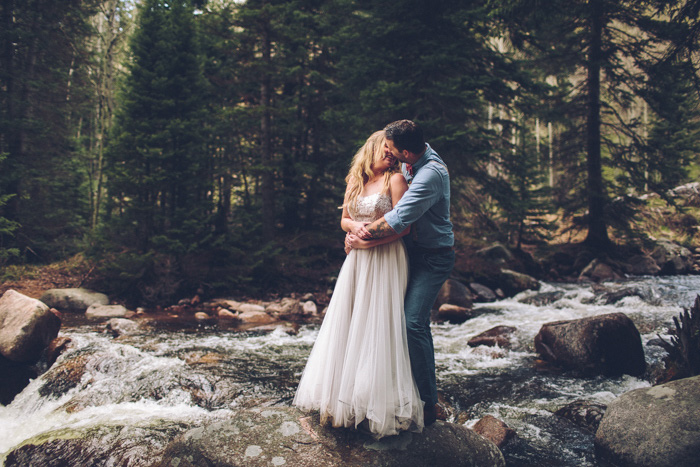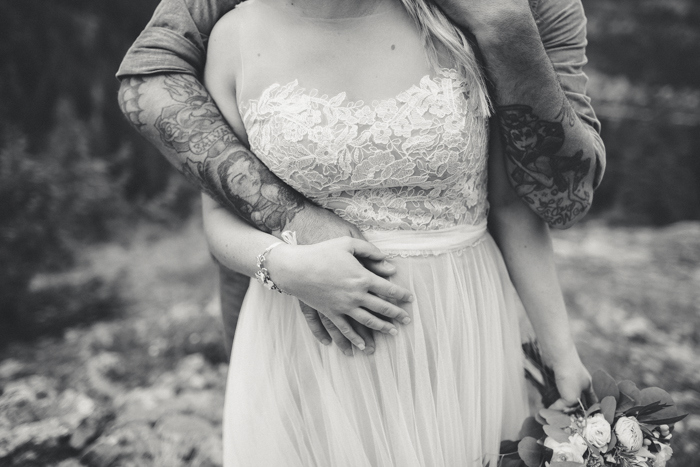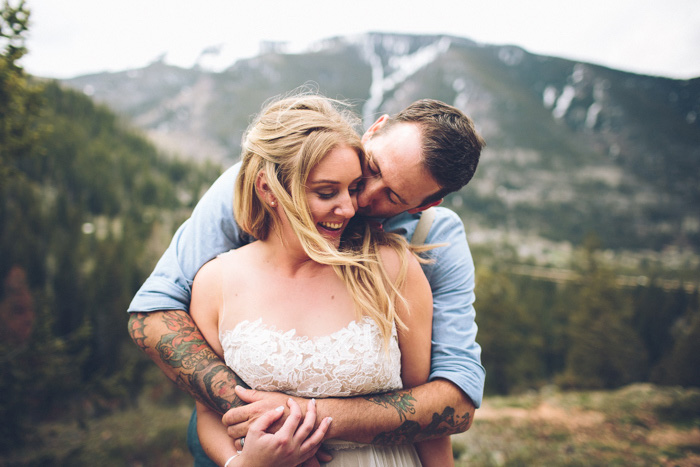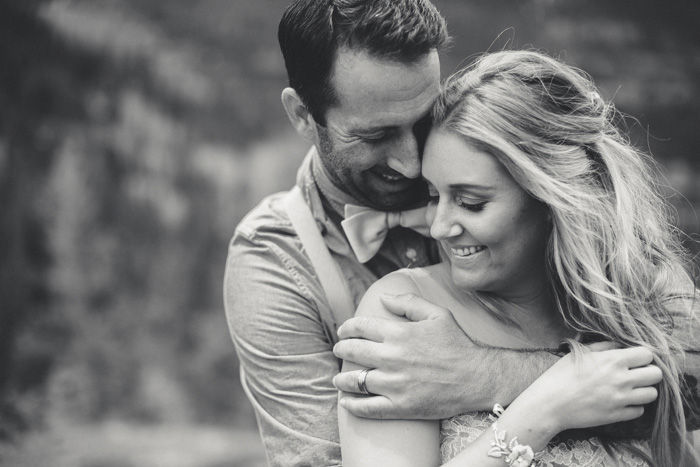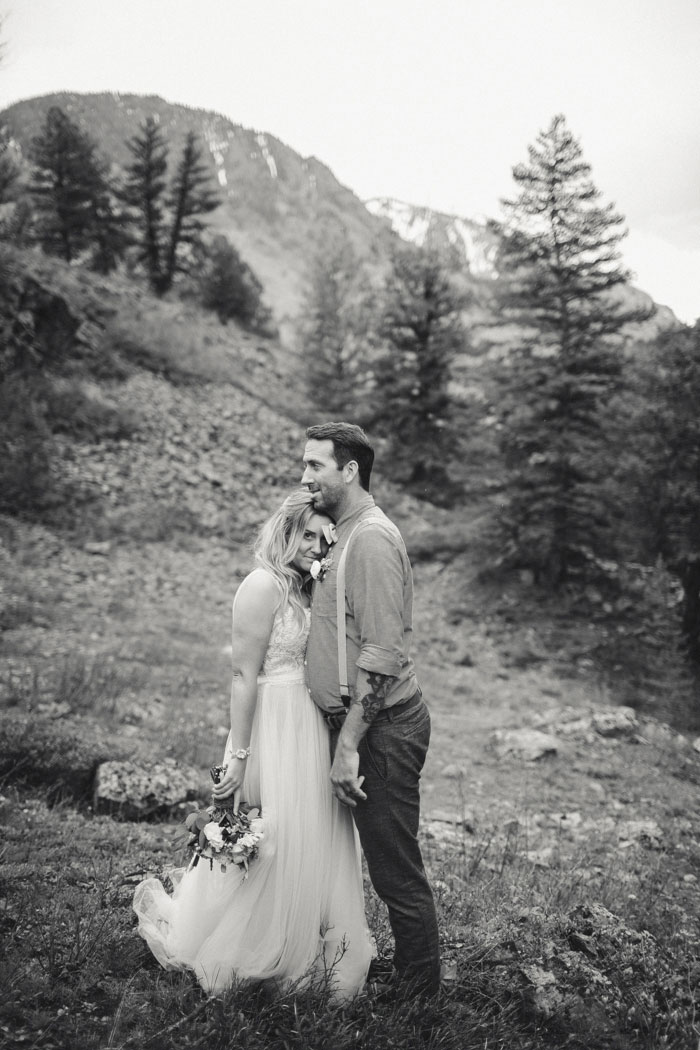 Did you have any 'issues' with the small guest list from friends and family? If so, how did you address them? 
Honestly, once both of our parents were happy for us, we knew that everything else would fall into place. However, that didn't stop us from telling both of our siblings until the day before! We were actually really fortunate that once everyone found out, they were all genuinely happy for us!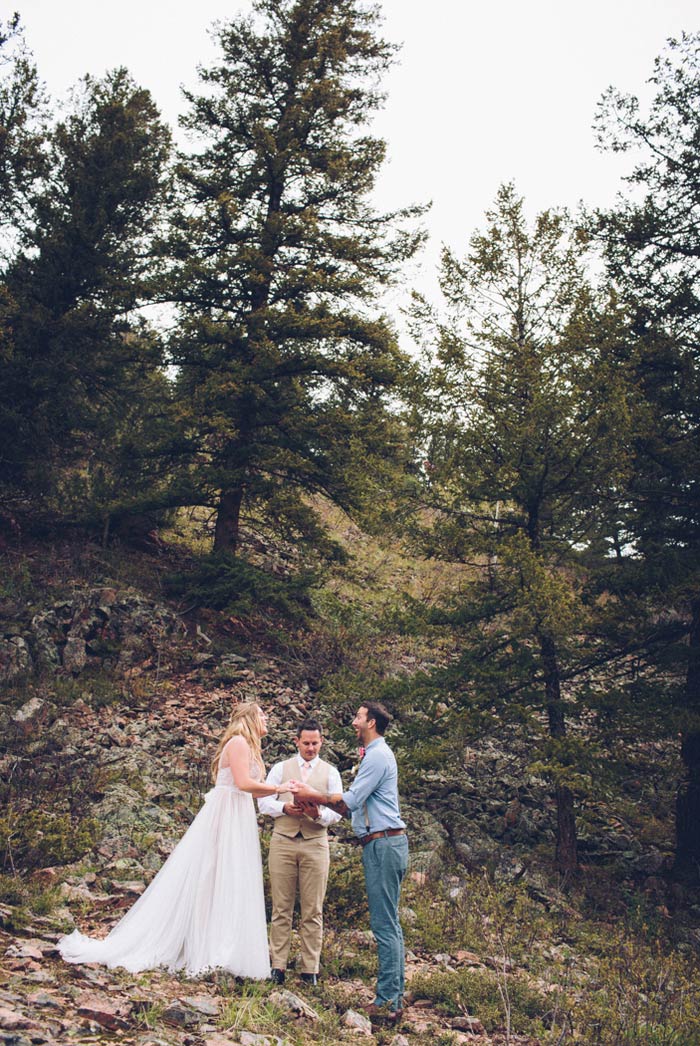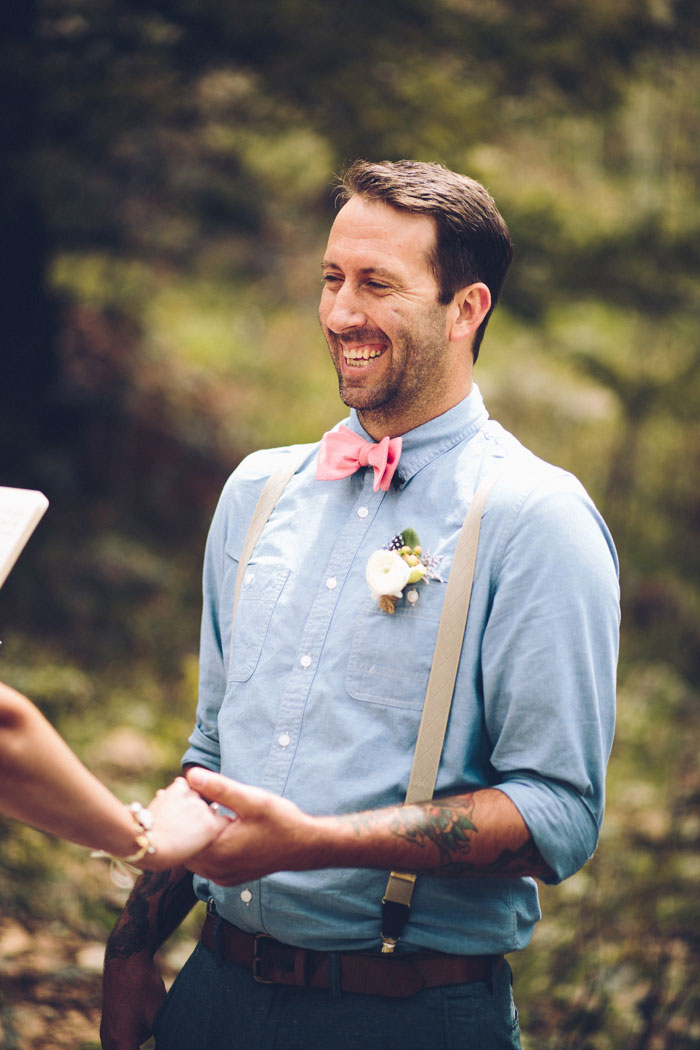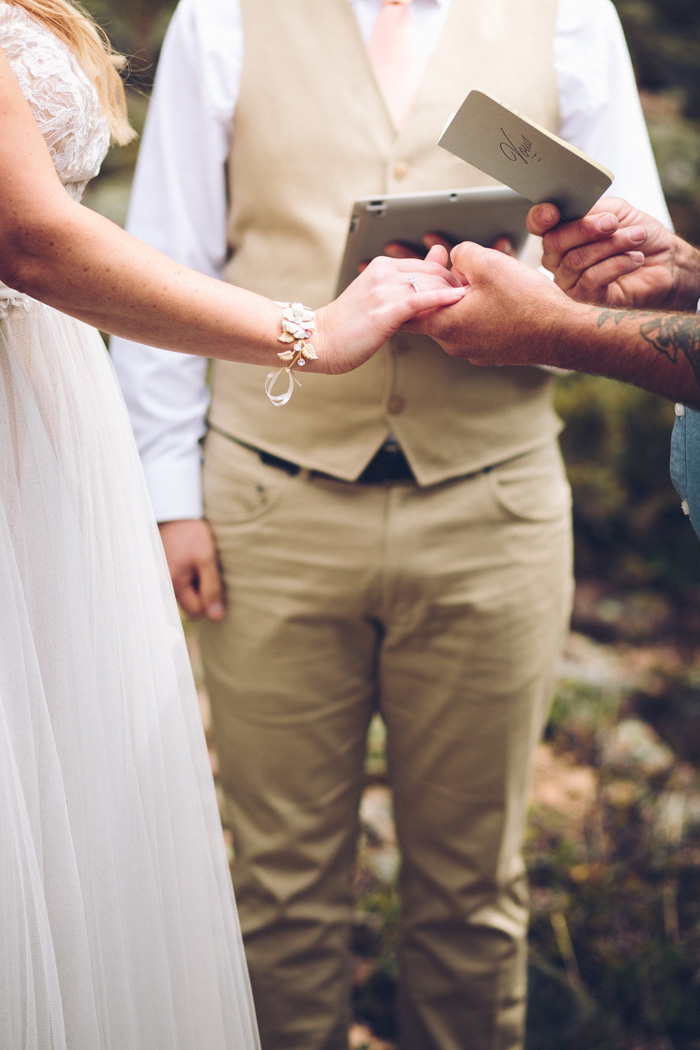 What were the highlights of the ceremony?
We decided again to go the the non-traditional route and have our good friend Scott perform the ceremony. We loved how he was able to incorporate our stories and convey our love for each other. Christopher and I also were able to share our own vows, which I honestly feel is something that every couple should do.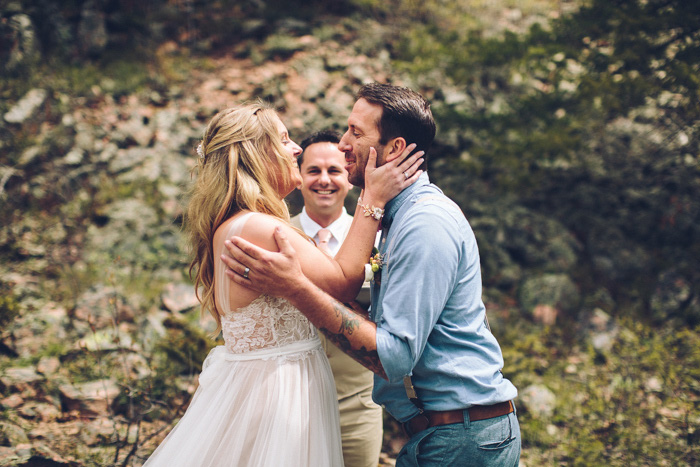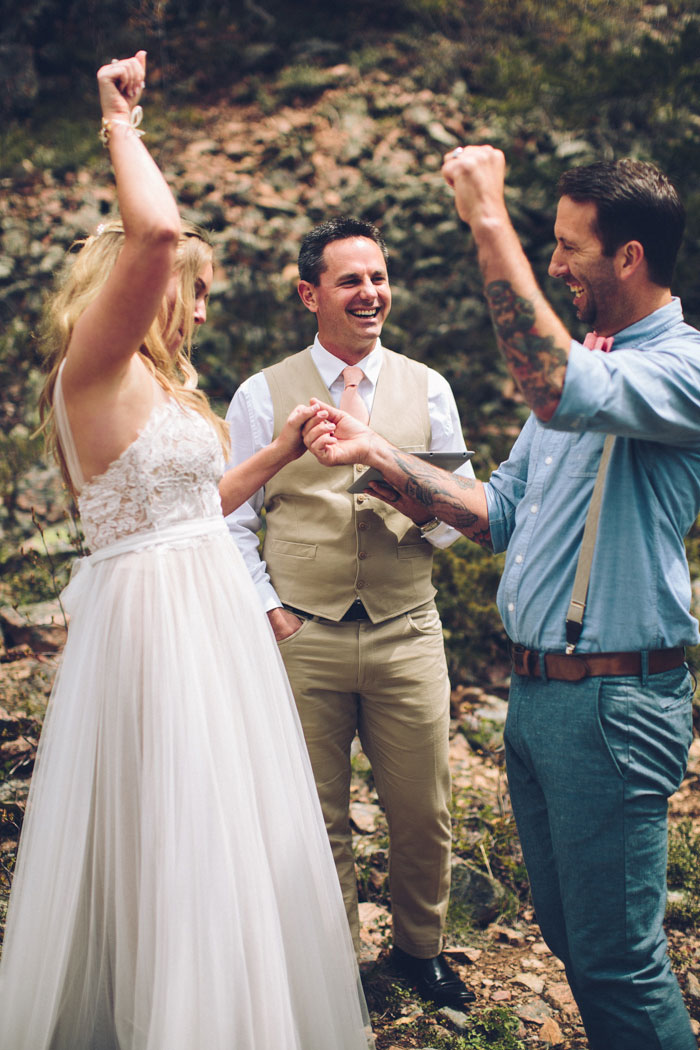 What were the highlights of the reception?
We threw tradition to the wind when it came to most things at our wedding, however, we did still want to have the traditional first dance…with a twist of course.  Chris and I put three songs into a mason jar and then we picked one right before out dance! The anticipation was fun and exciting for both of us. Once our song was literally picked out of a jar, we danced in the aspen trees with an unbelievable view of the mountains. Another highlight had to be the ever changing Colorado weather. We started off sunny, which then turned into snow during our first dance. We were then surprised with a quick hail storm, and were elated when the sun decided to return. We cannot thank our small army enough for diving right in and going with the flow!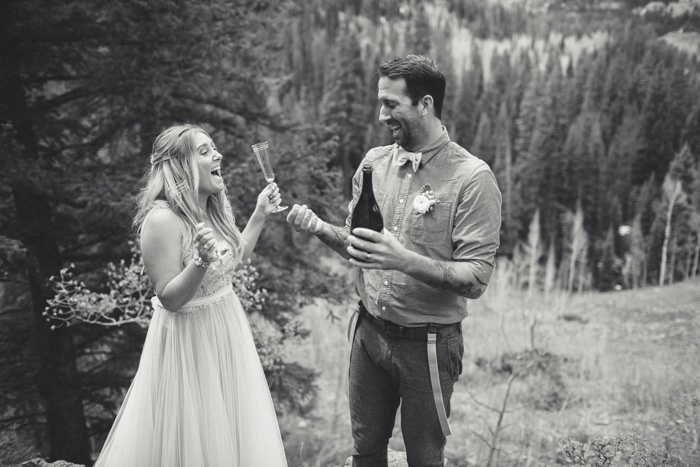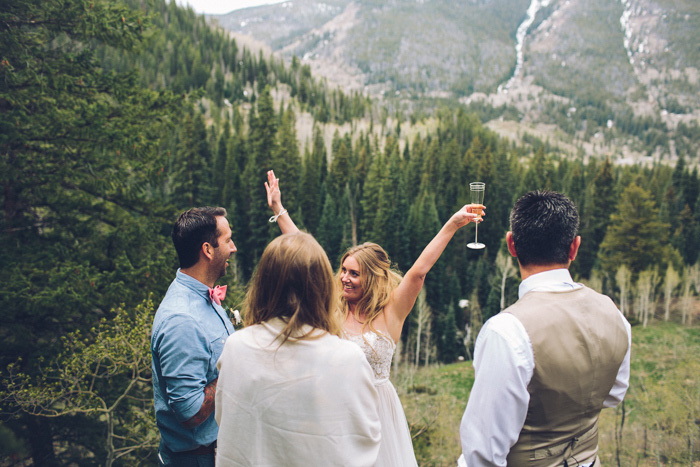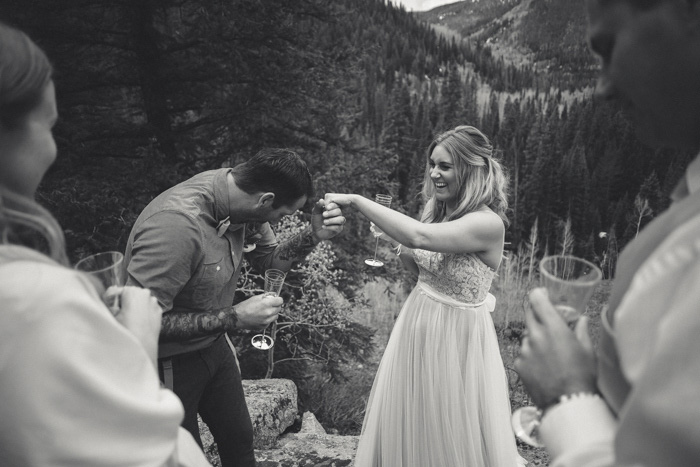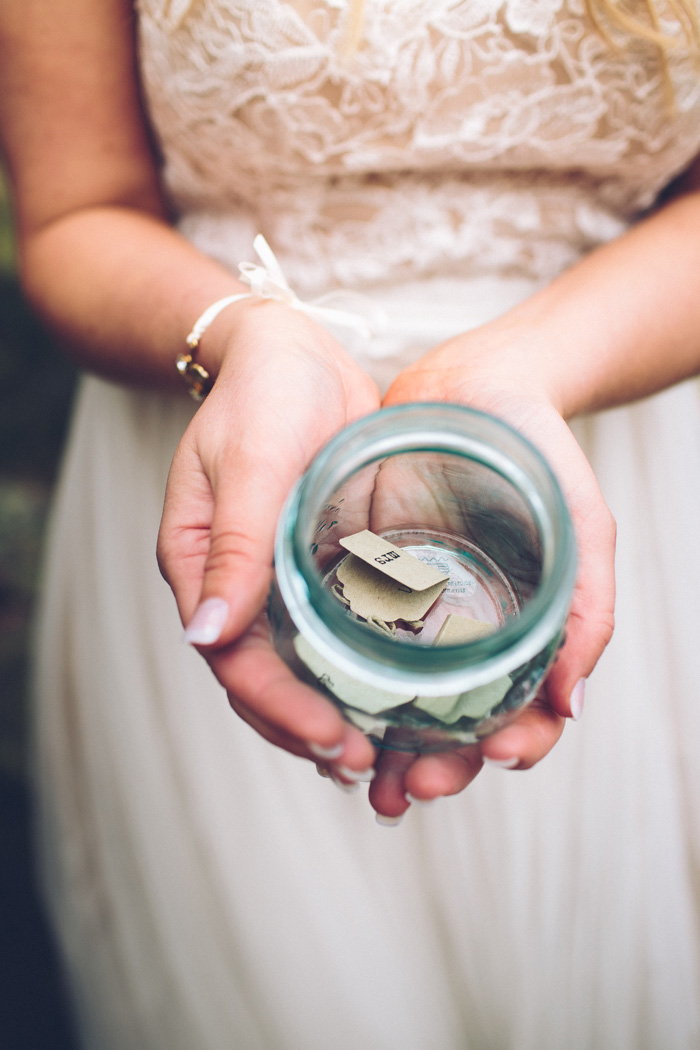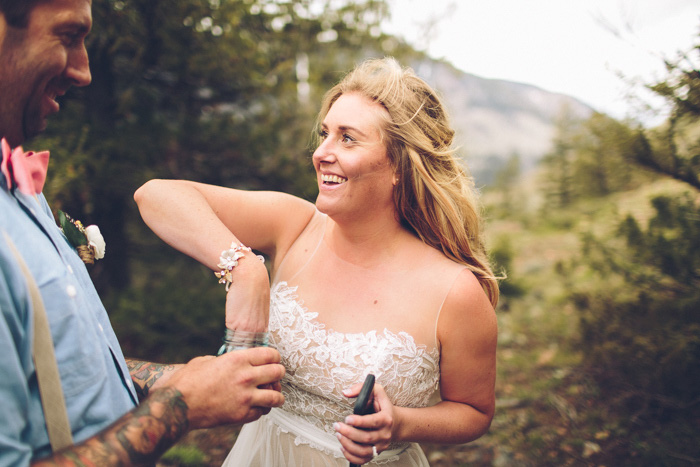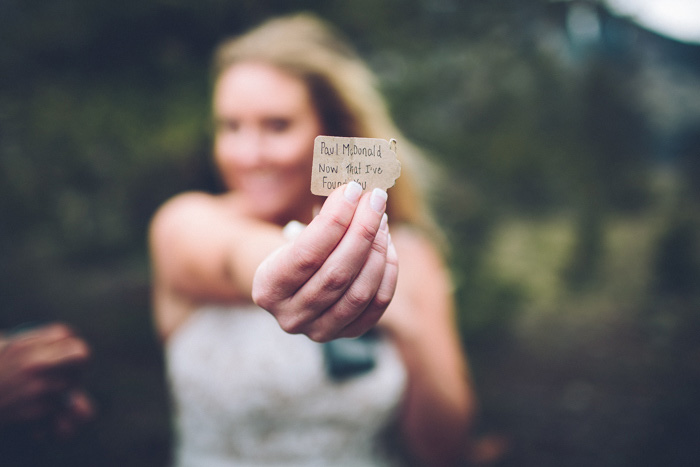 What was the best thing about having an intimate wedding? 
So often people get caught up and can forget that a wedding is about celebrating each other. Trust me when I say that we love a good party, but for us this just felt right.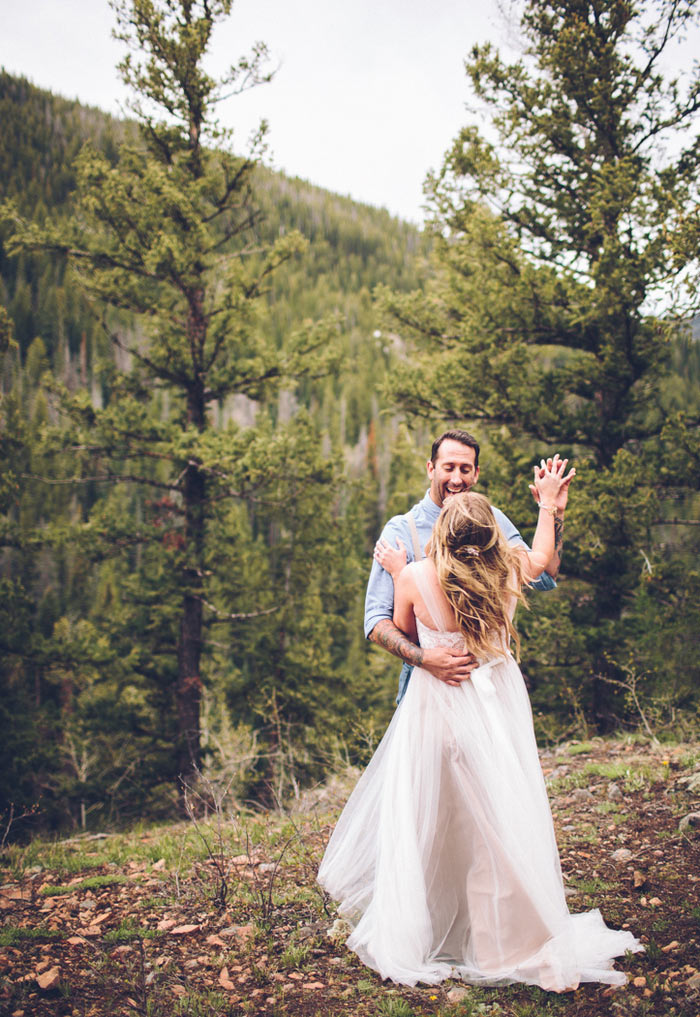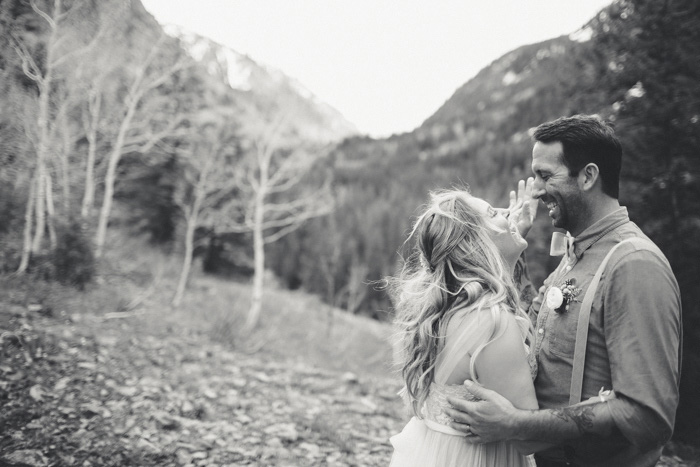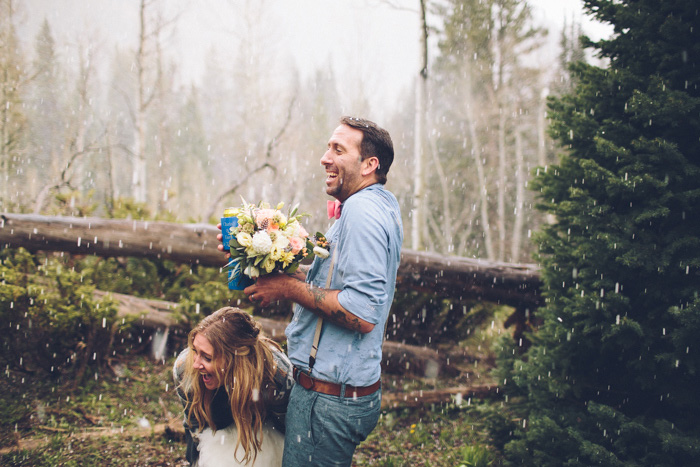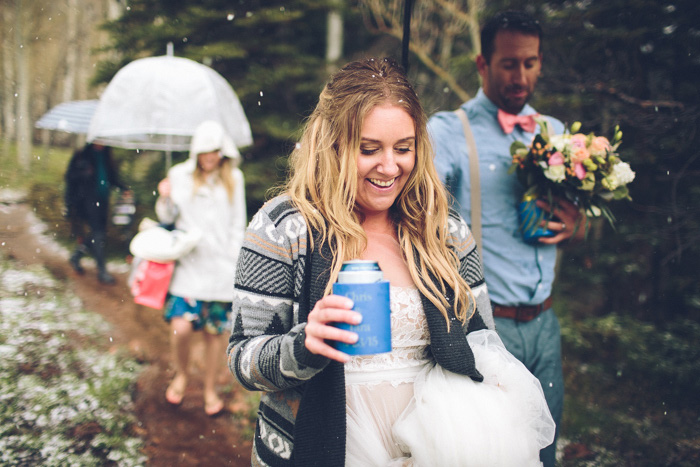 What advice do you have for couples who are considering an intimate wedding?
Make sure that you communicate with your family and friends the reason that you are deciding on spending your special day this way. Focus on the details that are important to you as a couple, throw caution to the wind, and enjoy your day!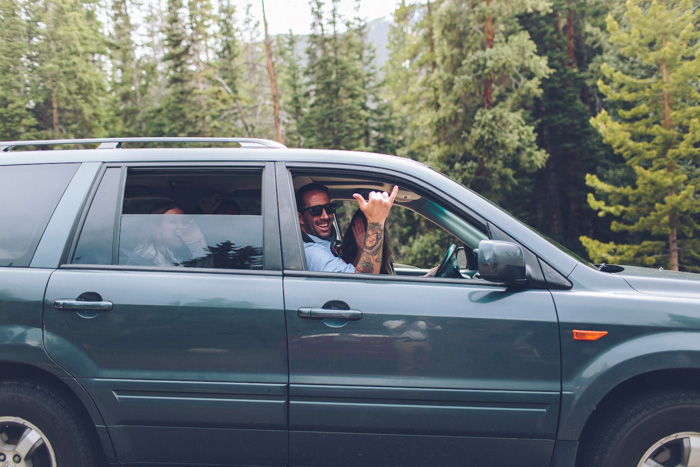 Vendors:
Video and Photography: Forget Me Not Media – We could not have picked a better company to work with.  Matt & Andi were not only two of the nicest people, but their creativity & passion really shine through in their work. Also, Alex was amazing to work with; he really would do anything to get the perfect shot!
Captivate Beauty Services: Aleigha Hans
Florals: Petal and Bean
Bride's Dress & Jewelry: BHLDN/Anthropologie
Groom's Attire: J.Crew & Nordstrom