As well as an element of decoration, wedding signs have a lot of practical use. It's always a nice touch when you drive up to a wedding and see a sign telling you that you're in the right place. Or when the bride and groom want to communicate something to their guests while they are off getting pictures taken. Here are some of our favorite signs from Etsy vendors!
Aren't these burlap chair cover signs from HeartofGoldBlog adorable?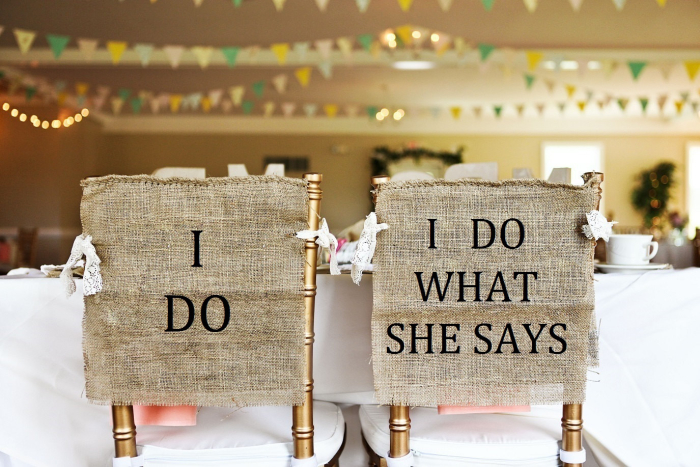 Won't your guests feel all warm and fuzzy when they read this sign by TrueConnection?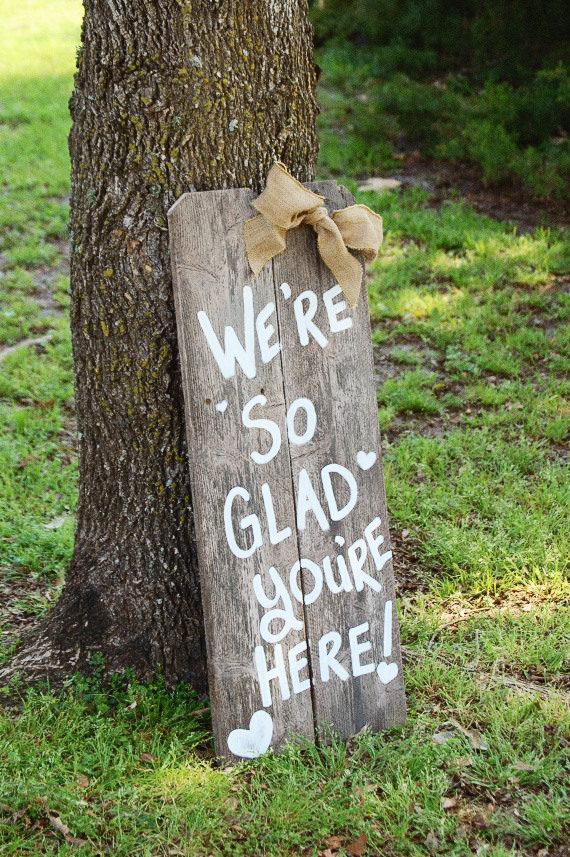 This "love" sign in wood letters by LimeandCo is sure to make your wedding sparkle. It's romantic and perfect for a sweetheart table, the head table or a photo book back drop.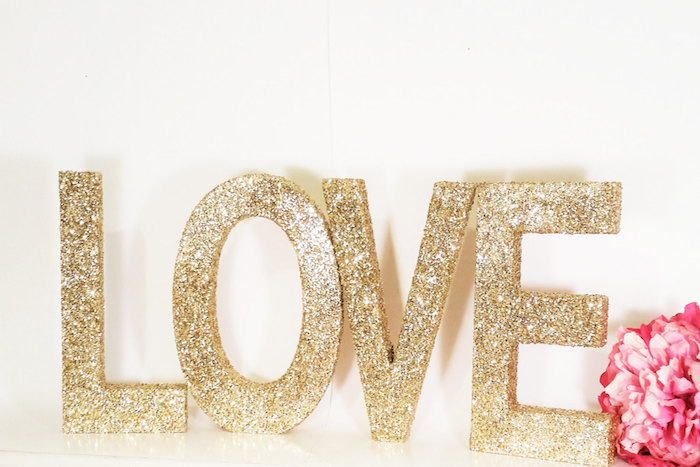 Let everyone know your wedding hashtag with a social media wedding sign like this one by BuffyWeddings. This sign lets guests know that they are encouraged to take and share photos.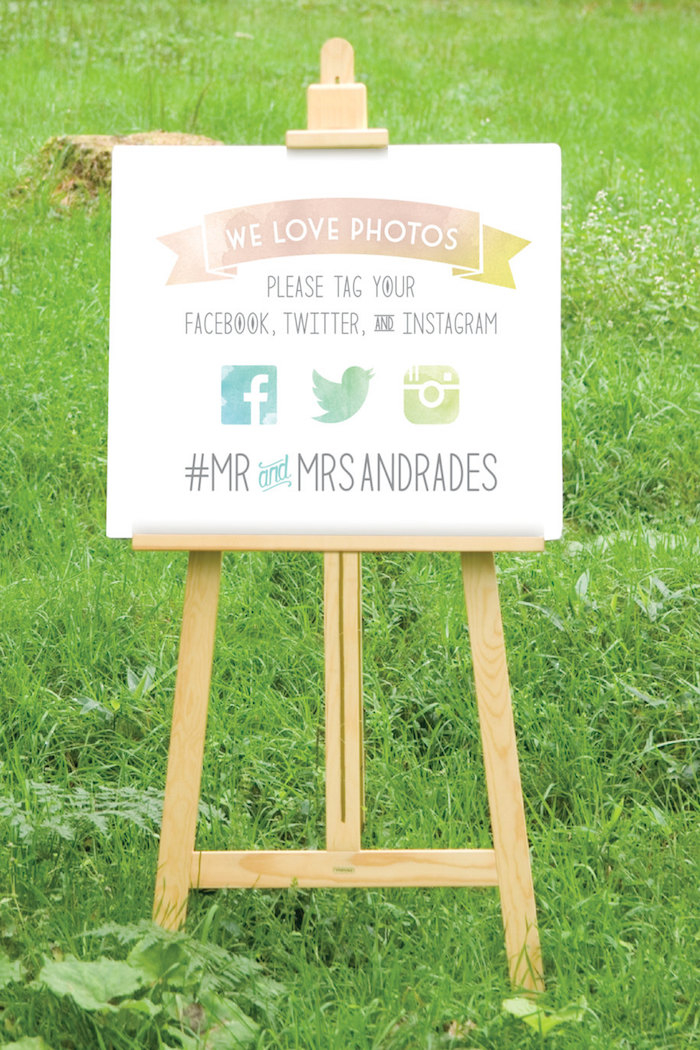 On the other side of the spectrum, is a sign for an "unplugged wedding" like this wedding sign by LimeandLilac. A sign like this can politely tell guests to limit their photo taking.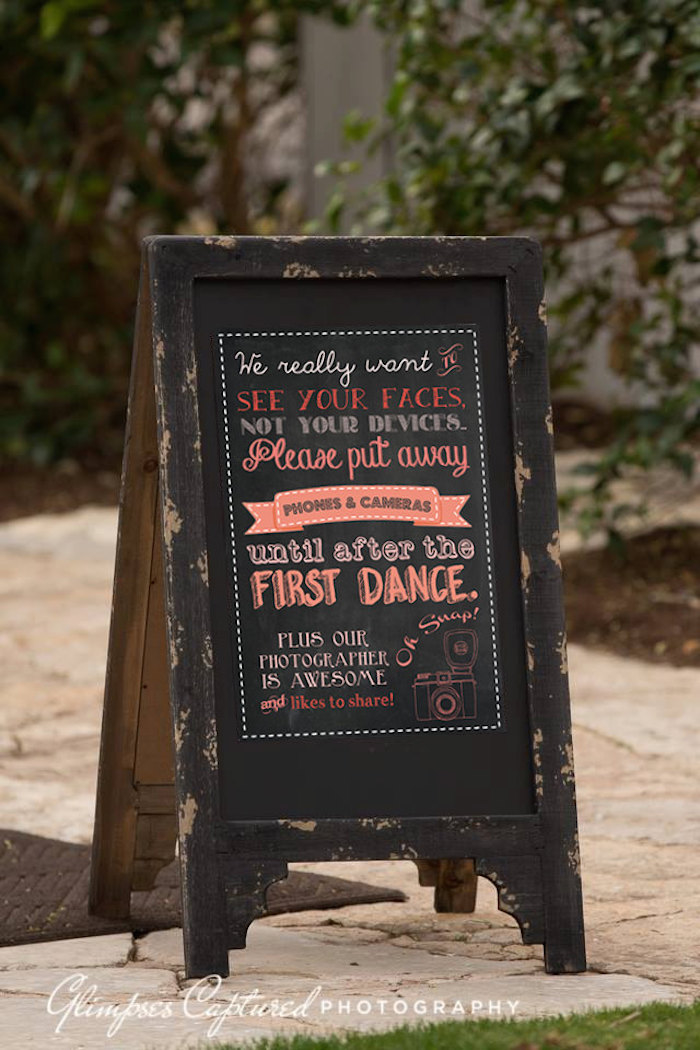 A classic initial sign is a good idea in reception spaces where there may be multiple weddings going on at once. Point guests in the right direction with an arrow wedding sign by StarryNightSigns.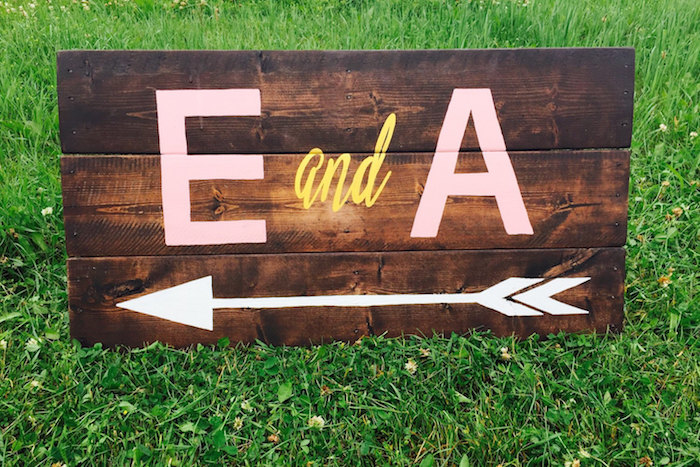 You could write your own welcome on a chalkboard or have one made like this elegant welcome wedding chalkboard sign by FromKellywithLove.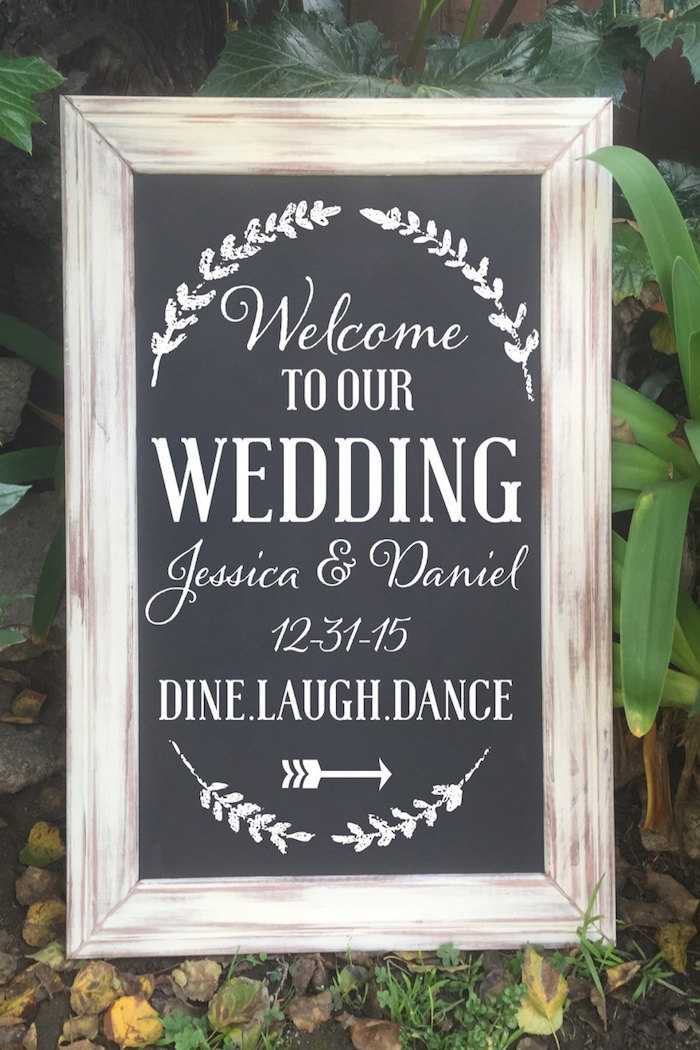 A sign that can be stuck in the ground is an easy way to dress up an outdoor space, like this rustic wooden wedding sign by bespokeblueflower.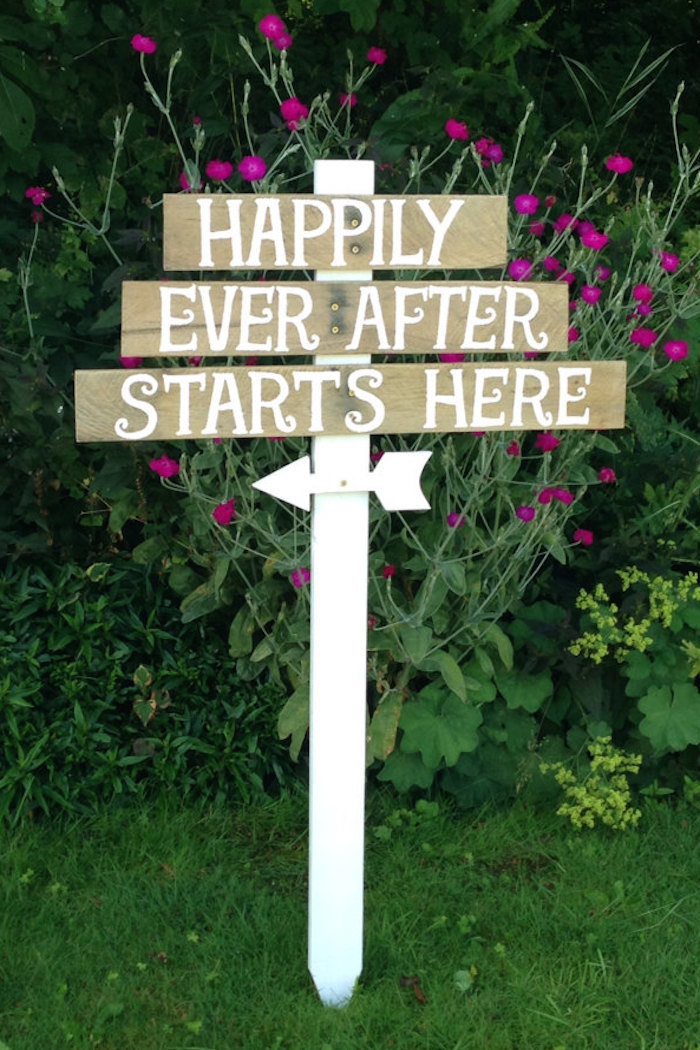 Wedding signs remind people where to sit, where not to sit and where to go. We love this hanging wedding seating sign by braggingbags.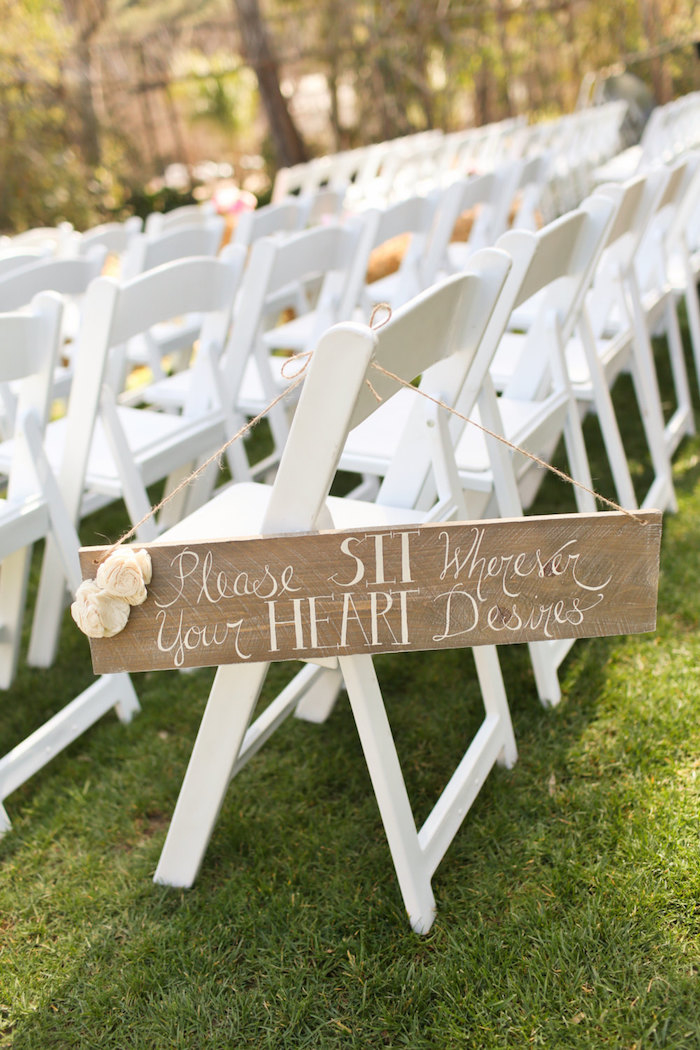 Having a flower girl or ring bearer carry a sign is a always adorable. This is an even more creative idea with a flower basket wedding sign by DownInTheBoondocks.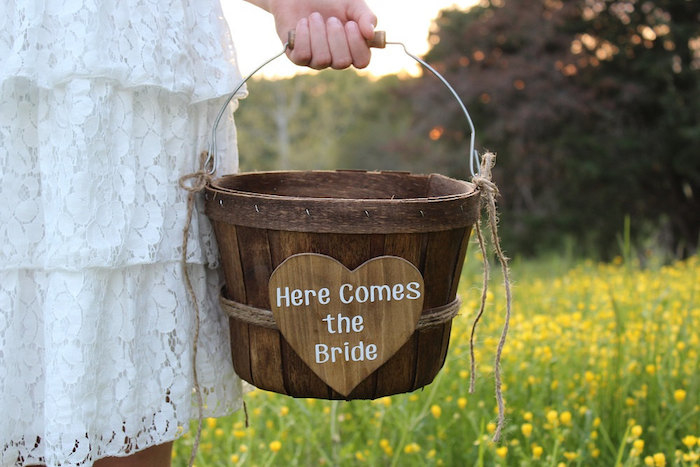 Because no outdoor wedding (especially a beach wedding) would be complete with a bonfire and some S'mores, this sign by ThePaperWalrus is all kinds of perfect!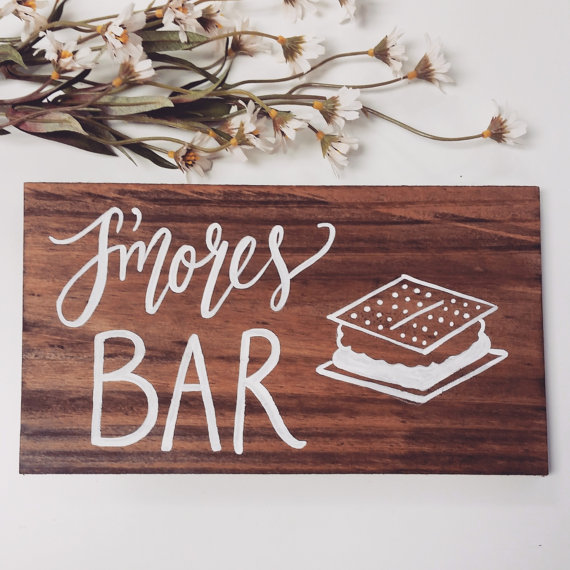 This printable 'chalkboard' wedding sign by OurFriendsEclectic is perfect for your intimate wedding ceremony!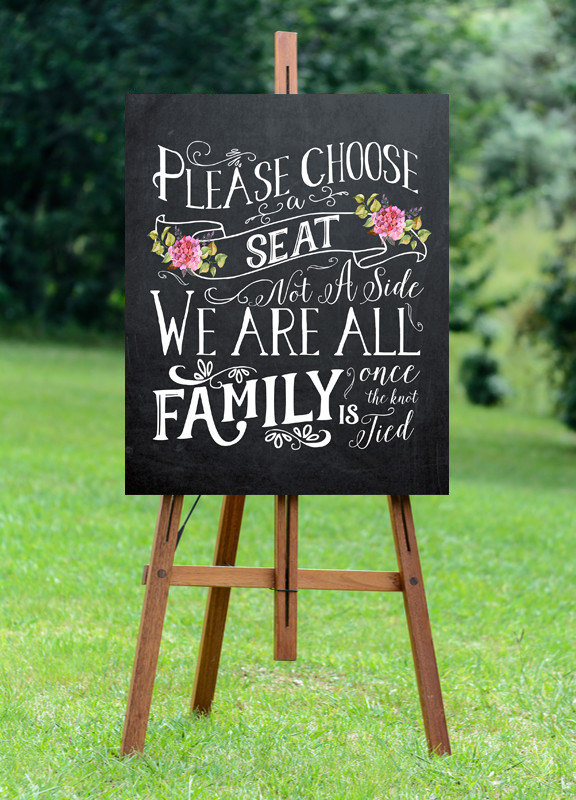 *This post includes Etsy Affiliate links