Planning on popping the question to your one and only? You've got a big task ahead of you: choosing an engagement ring. Fortunately, we're here to make your hunt for the perfect ring a little easier.
These 10 engagement rings from Etsy are trending right noe– and for good reason. From gorgeous raw gemstone rings to stunning traditional pieces featuring sparkling diamonds, any one of these unique engagement rings is sure to take your S/O's breath away.
This lovely ring from Oore combines vintage glamour and modern elegance for a truly beautiful piece that will never go out of style.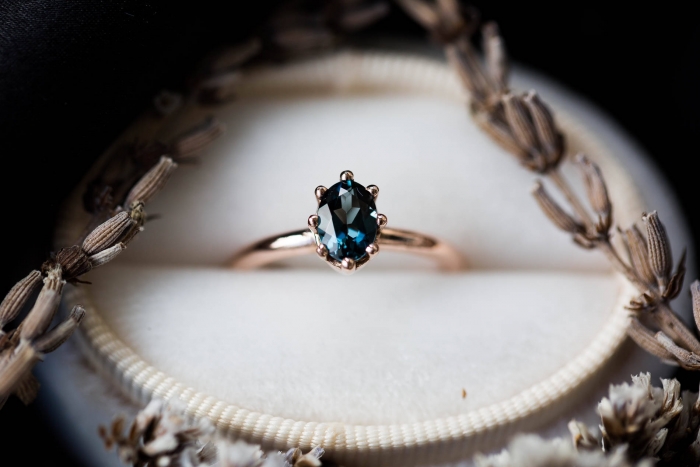 Alexandrite and moonstone has to be the most dazzling gemstone combo ever! This alternative engagement ring from Oore is truly one of our all-time faves.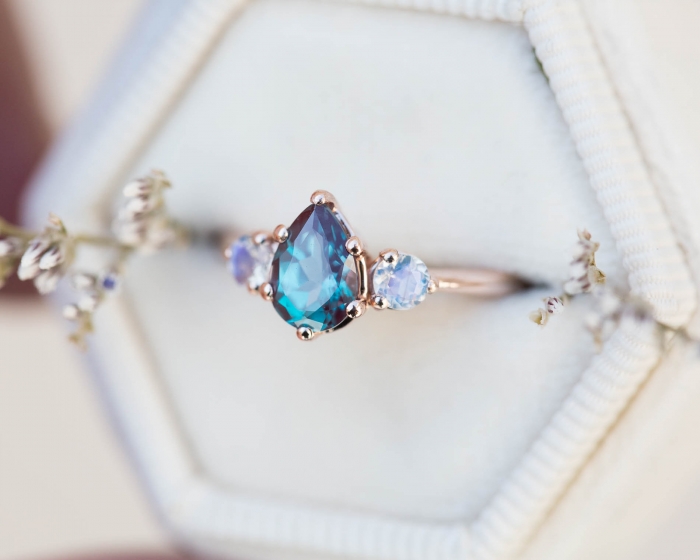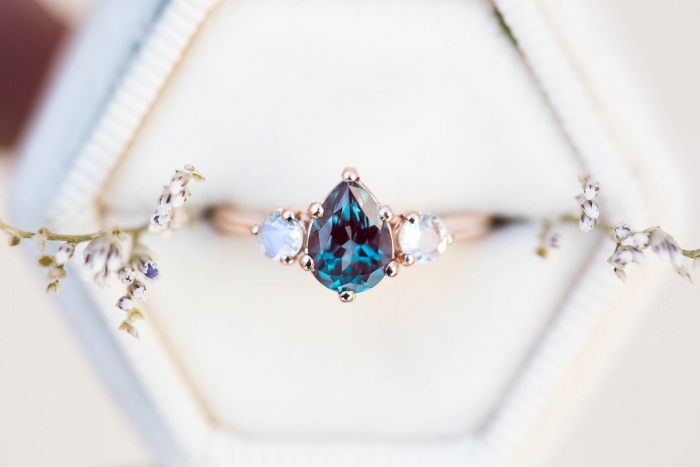 What's better than one big, sparkly stone? Three of course! This brilliant moissanite ring from Oore is complete with a twig band, for all you nature lovers!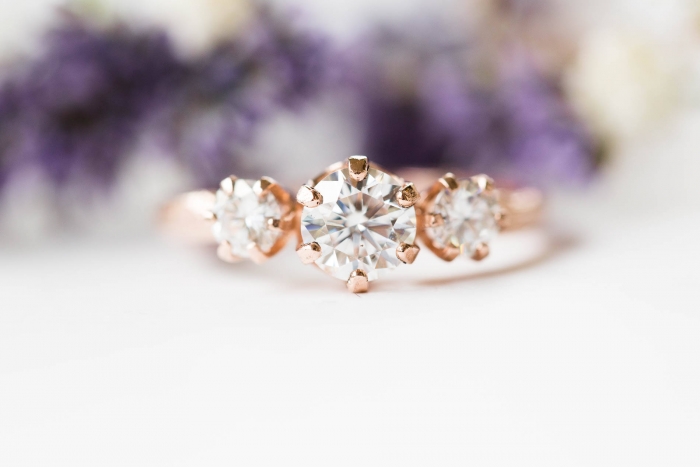 The unique hexagon diamond in the center of this rose gold cluster ring from MinimalVS is truly eye catching!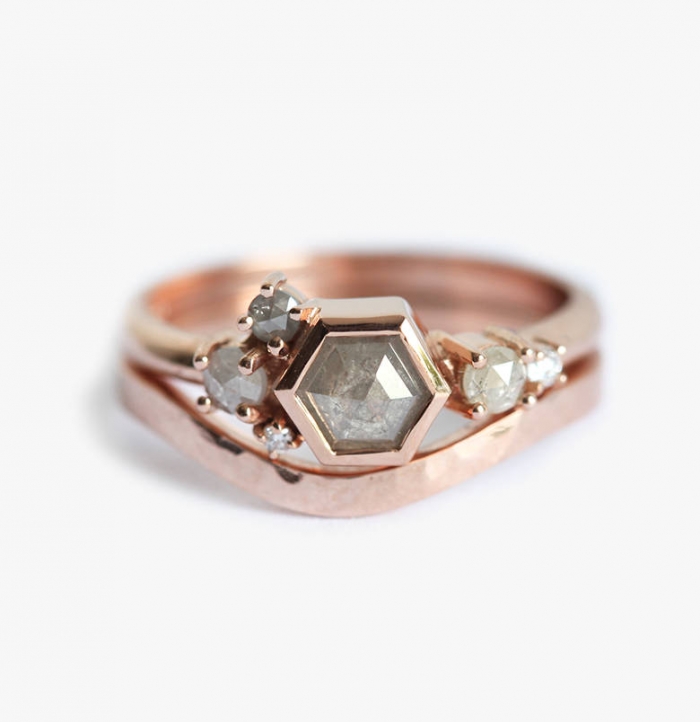 Why stick with just diamonds when you can have diamonds AND topaz? This enchanting ring is from GemsBox.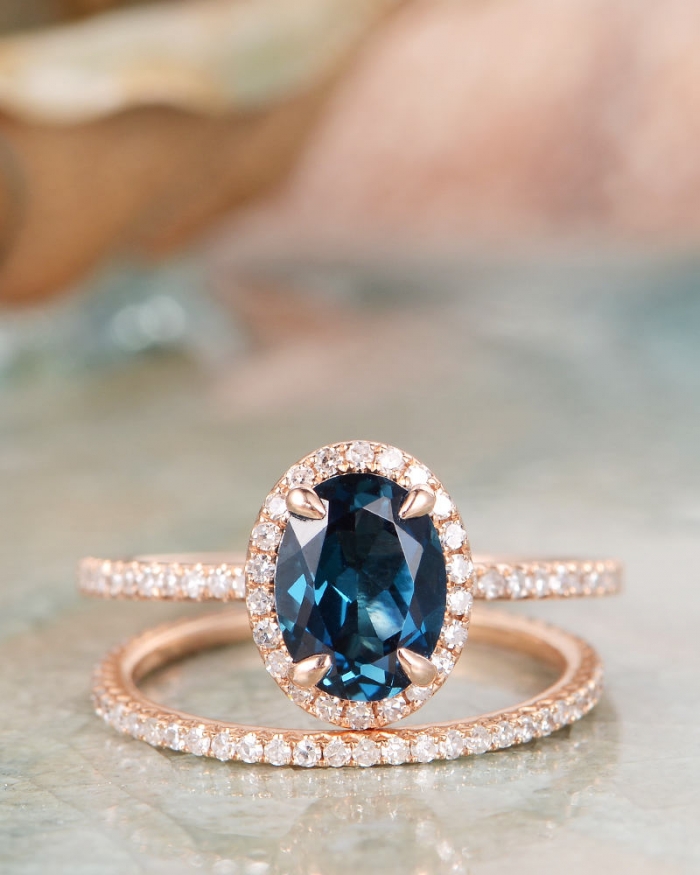 We're starry-eyed over this celestial-inspired diamond-cluster engagement ring from AzuraJewelryNYC.
This stunning moissanite set from Tipsyweddings has a clean, striking look that you'll never stop obsessing over!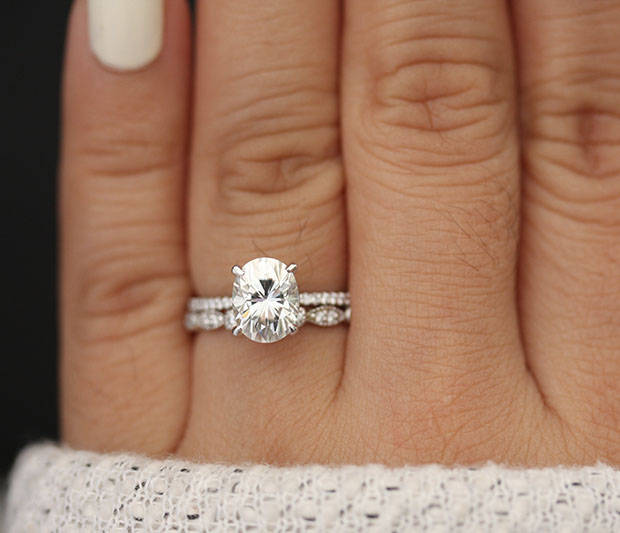 This gold and diamond ring from MinimalVS is sleek, elegant and timeless.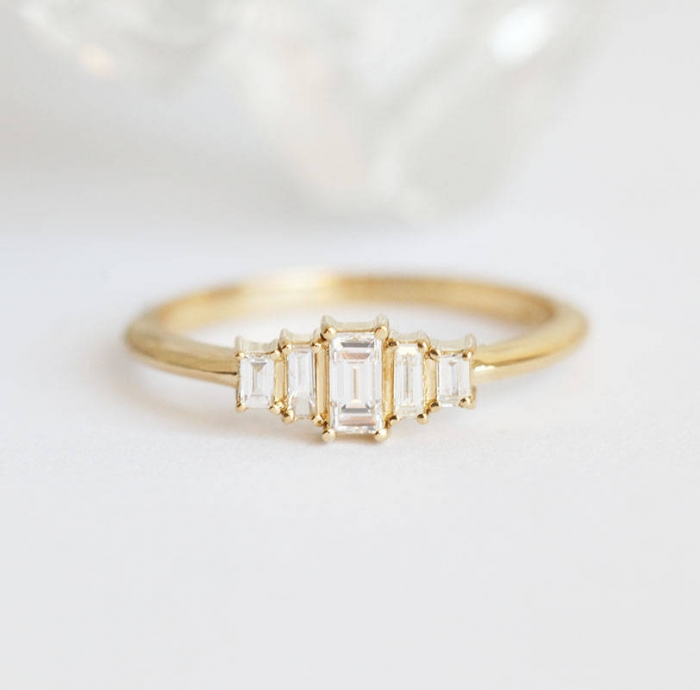 If you love All. The. Sparkle this beauty from OscargamaJewelry is the ring for you!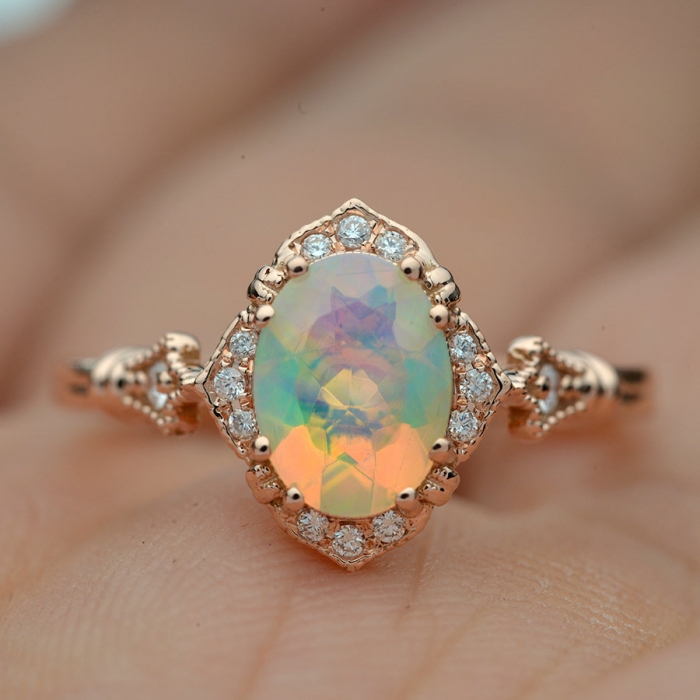 It's no secret that we've long been partial to rose gold anything, so needless to say we're swooning over this rose gold engagement ring from capucinne.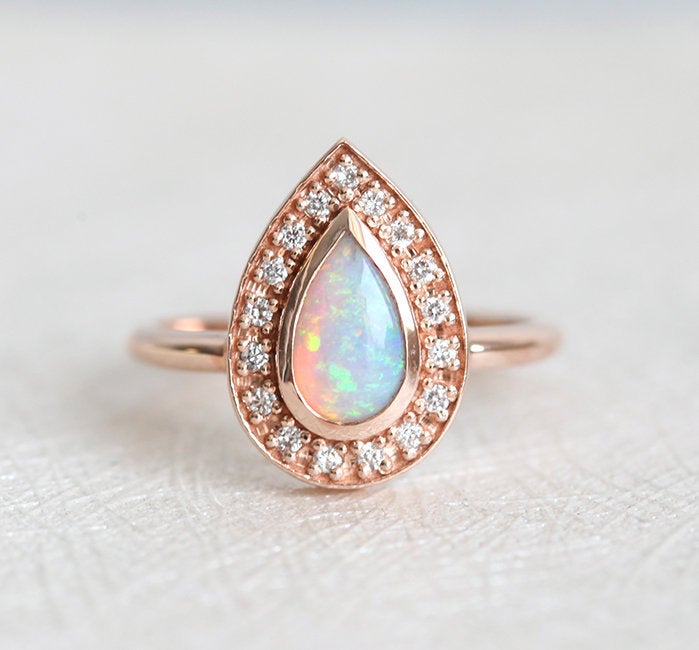 *This post contains affiliate links.