Milk glass is a stunning detail with a nostalgic touch to incorporate into your wedding decor. The opaque glass is usually blown or pressed into different shapes to create jugs, vases, cake stands and dinnerware. Hobnails are a signature style of milk glass which are the bumps in the design.
Milk glass was popularized in the 20th century but its origins are thought to have stemmed from the 16th century. You can find milk glass at thrift stores, antique dealerships and there's a wide range on Etsy too. Many florists and events specialists also offer milk glass products to rent. You can also replicate them at home by coating the inside of a clear vase with white spray paint.
Vases of different shapes filled with pink blooms create a stylish centerpiece.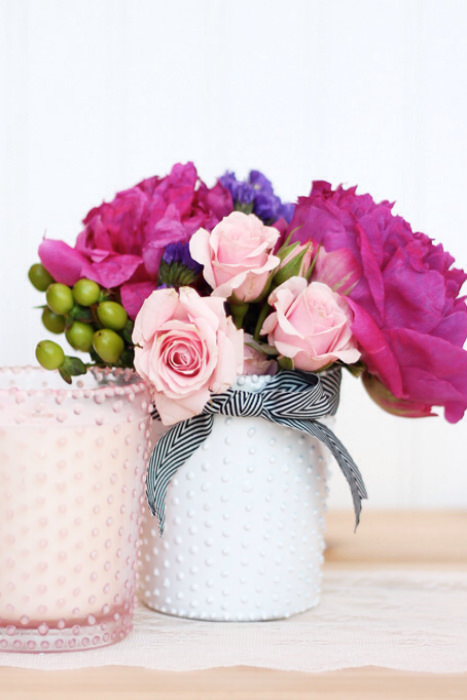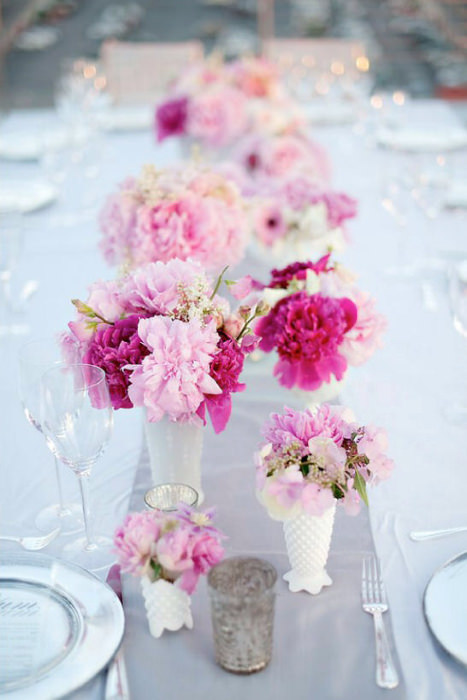 For bright floral arrangements team orange and yellow stems with milk glass jars. The contrast between the white has a dramatic look. This trend has a distinct vintage feel and paired with pale pink roses and dainty teacups has a very feminine feel.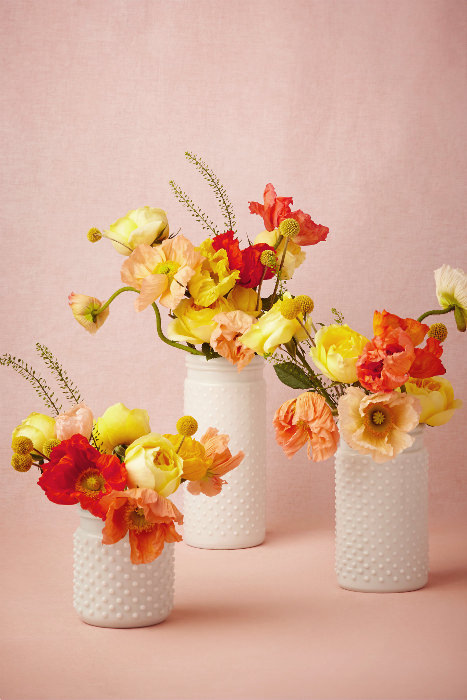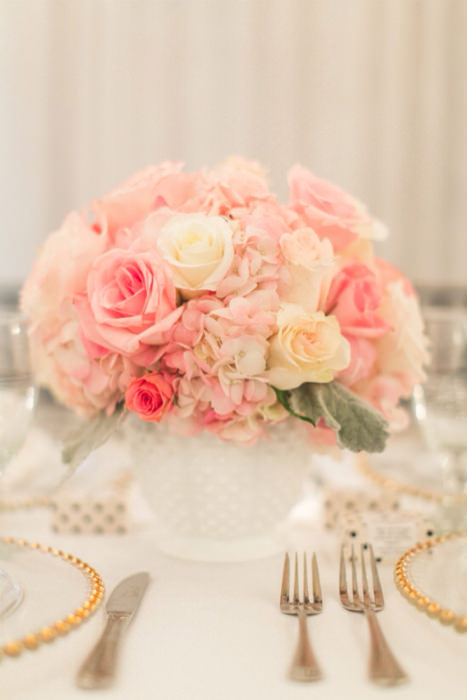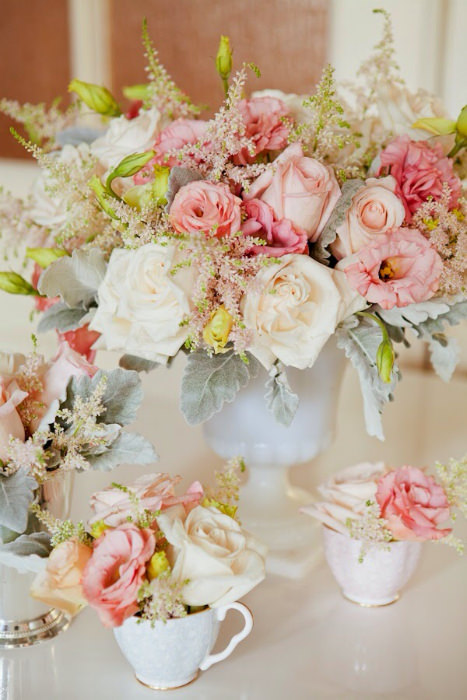 When shopping for your decorations look for different shapes and styles of milk glass. By using a combination of tall and short vases, bowls and jars the look becomes more unique. A cake stand is another way to show off this trend especially when paired with a matching cake.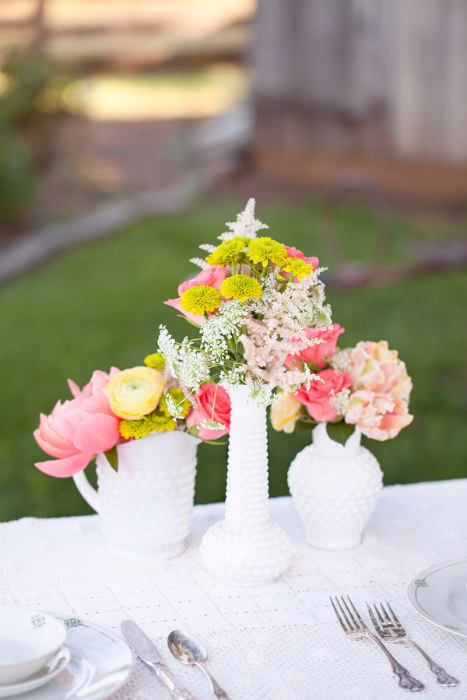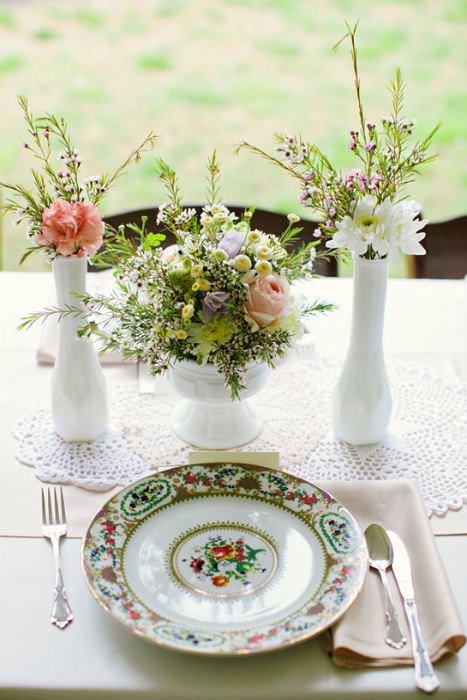 To add interest and to break up the color, gold-dipped vases create an innovative metallic centerpiece.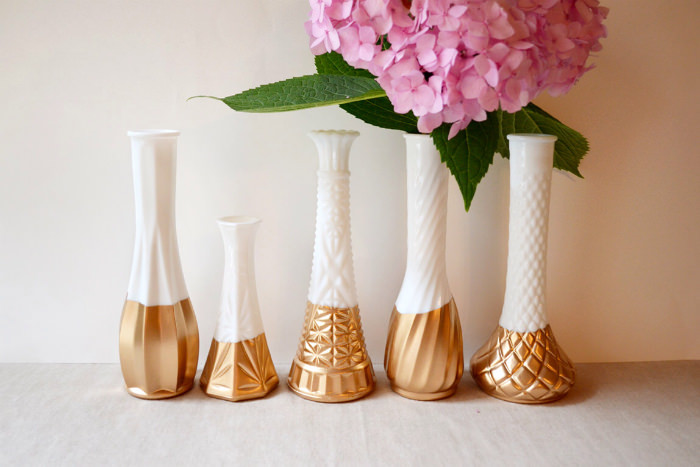 You don't have to spend a bundle on flowers when using milk glass vases. Even a single flower works well.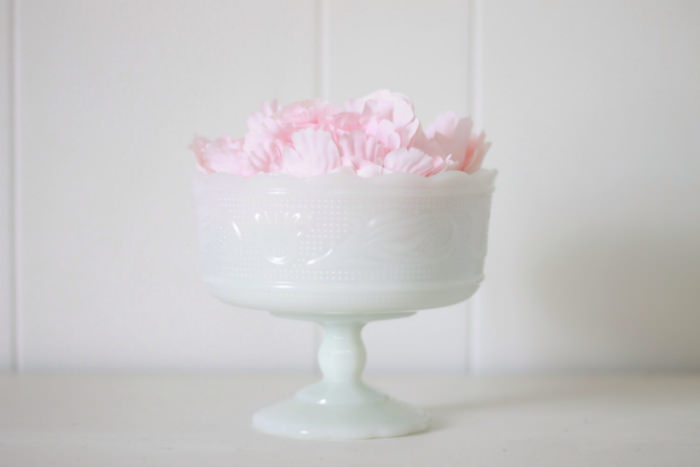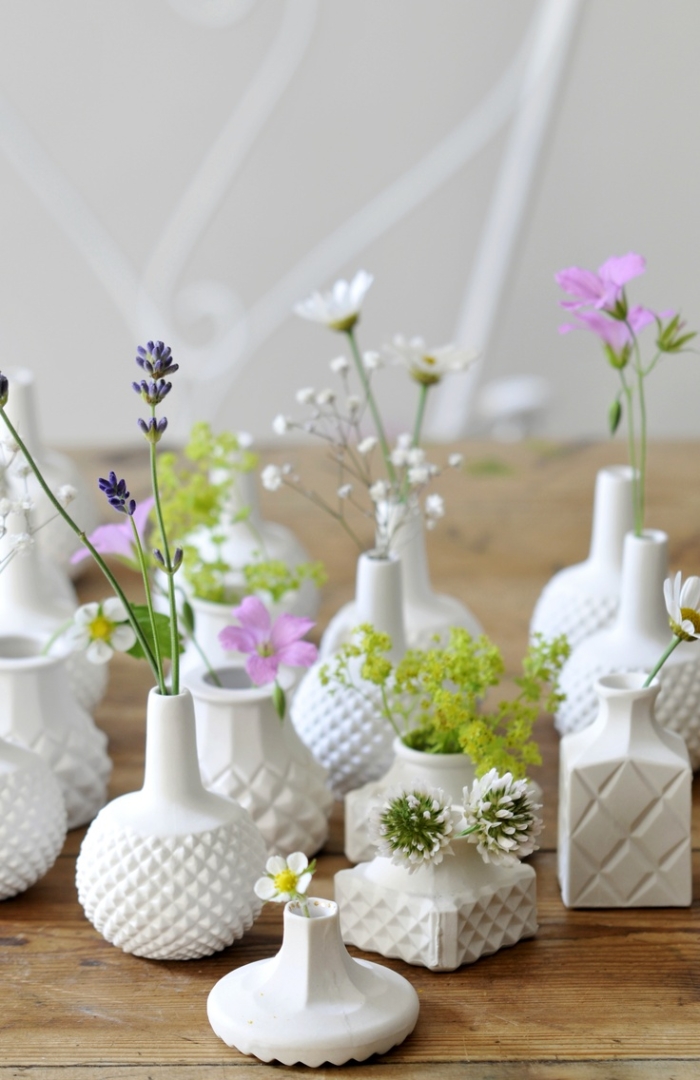 Macarons anyone?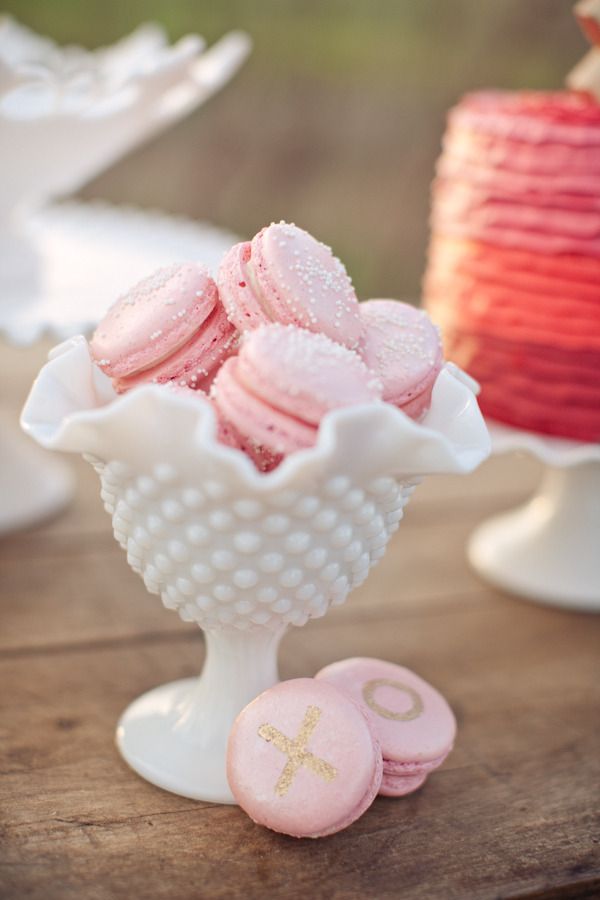 Photo two: damasklove.com; Photo three: justinmarantz.com;  Photo four: bhldn.com; Photo five: cptphotography.com; Photo six: rachelmercier.com; Photo seven: mirellecarmichael.com; Photo eight: amandawatsonphoto.com; Photo nine: pinterest.com; Photo ten: etsy.com; Photo eleven: etsy.com; Photo twelve: FollowPics; Photo Thirteen: Style Me Pretty