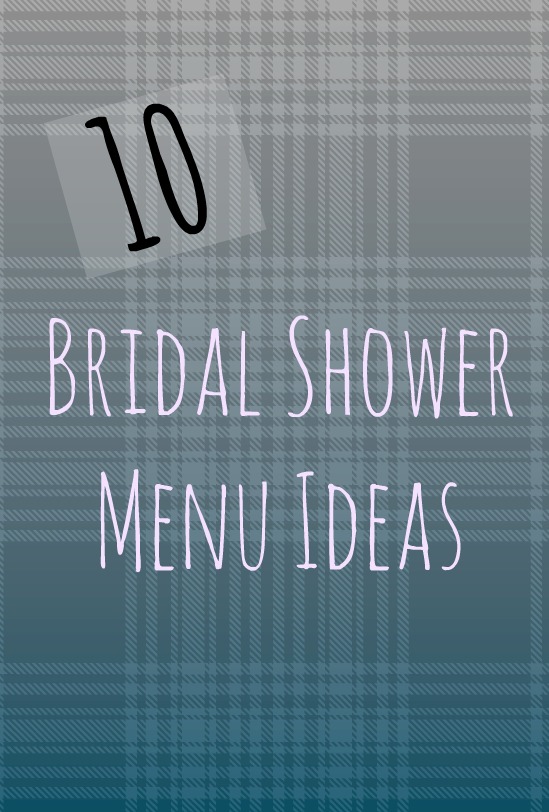 When thinking of what to serve your ladies at your bridal shower, where do you even begin? There are so many options, themes and menus to think about, it's enough to make a girl dizzy.
Well, we've decided to make your decision making a whole lot easier by highlighting 10 of our favorite options for a  bridal shower menu.
1.  Coffee Break 
Is there anything better than a coffee break with your pals? Well, why not use this as inspiration for your bridal shower menu. Recreate your favorite coffee shop with an array of flavored syrups, coffee blends and delicious pastries. Make chocolate covered coffee beans to give  as favors. Or give gourmet coffee in burlap bags.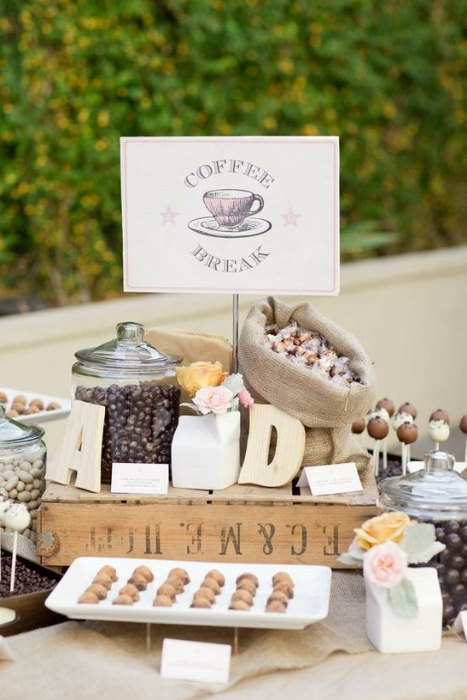 2. Chocolate Heaven
For chocolate lovers,  create a pretty chocolate menu based around a color palette. Fill clear jars and vases with pastel and pale treats. White chocolate covered pretzels, pink meringues, blondies and homemade fudge can all feature on your menu.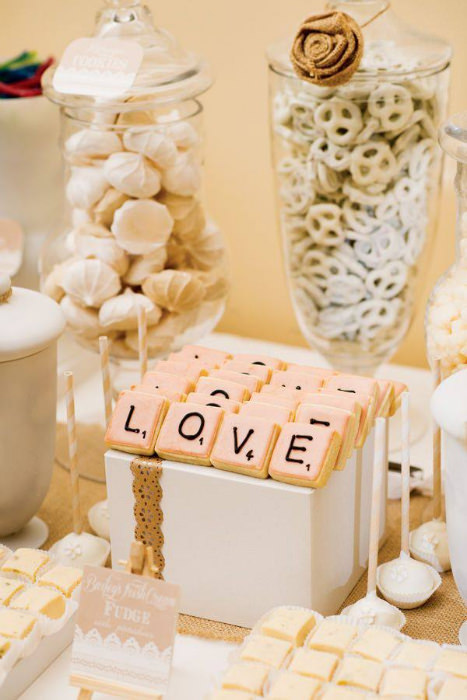 3. Alfresco Pizza
How can you turn pizza into an elegant shower idea? You can take your party outside and recreate an Italian restaurant. Have long tables filled with large salads and have your guests indulge in a pizza buffet. Go for authentic toppings with a thin crust for a satisfying meal.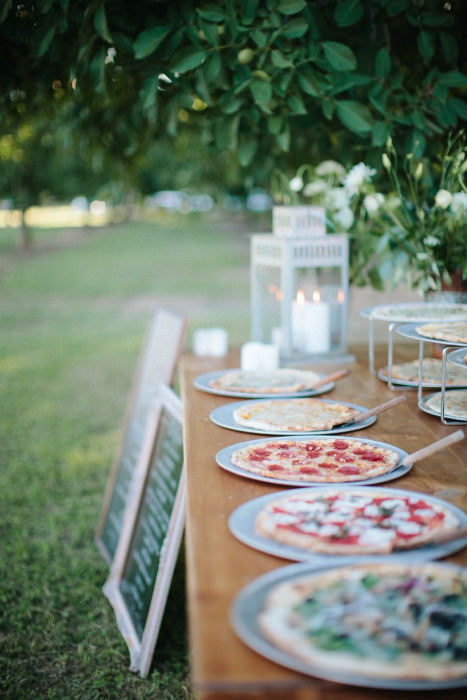 4. Southern Style 
A biscuit bar is a great way to introduce some southern style in a light way. Offer a selection of filled sweet and savory biscuits such as country ham, roasted turkey and strawberry shortcake and serve with relishes and preserves.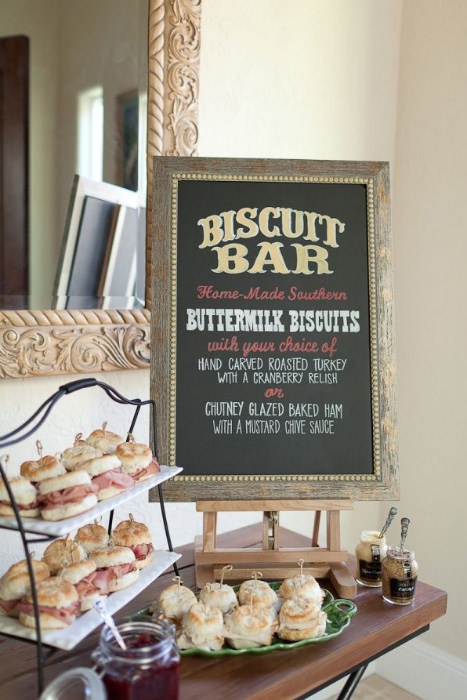 5. Decadent Dessert Table
Dessert tables seem to be here to stay and with good reason. We love themed tables as they give you the opportunity to handpick your treats and base them around your idea. For a nautical beach theme; go with striped tablecloths and a table full of seaside inspired treats.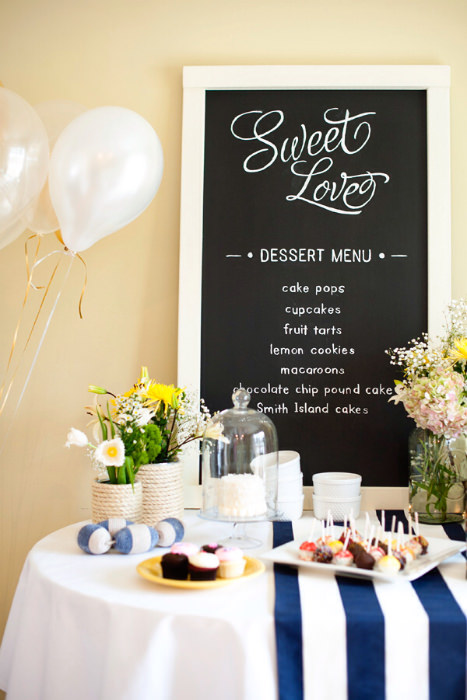 6. Wine and Cheese 
Wine, cheese and grapes are a dinner party staple and are an easy menu for your bridal shower. This is great if you're looking for a simple and light menu for your guests. Have a farm-to-table feel with locally sourced cheeses and fruit and a selection of wines to complement the different flavors.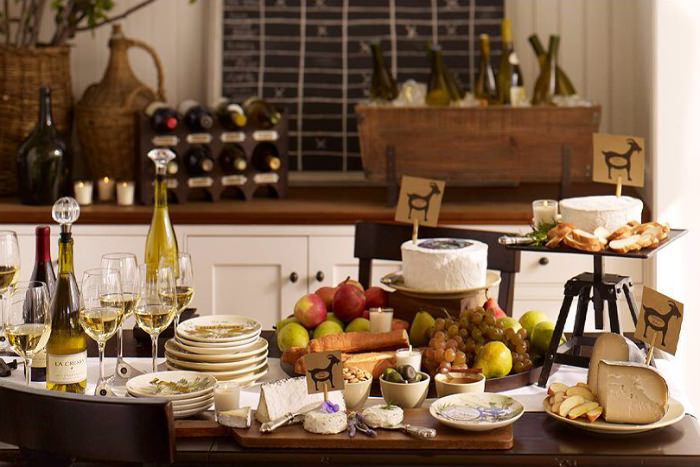 7. Sushi 
Sushi is finger food at its finest. It's delicious, easy to eat and offers plenty of choice. Accompany it with chili salted edamame beans and a fresh seafood platter.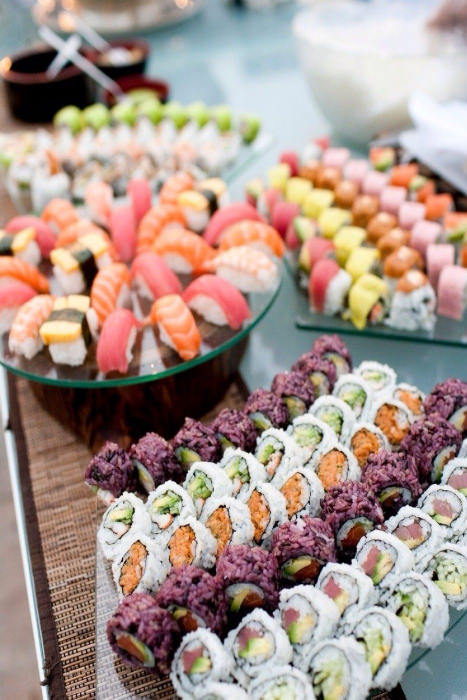 8. Afternoon Tea
If you want to have a vintage inspired day, then go for an afternoon tea menu. Think mini sandwiches and scones with an array of dainty desserts and an endless supply of cakes. Look for mix-matched dinnerware and cake stands in thrift stores for an antique look.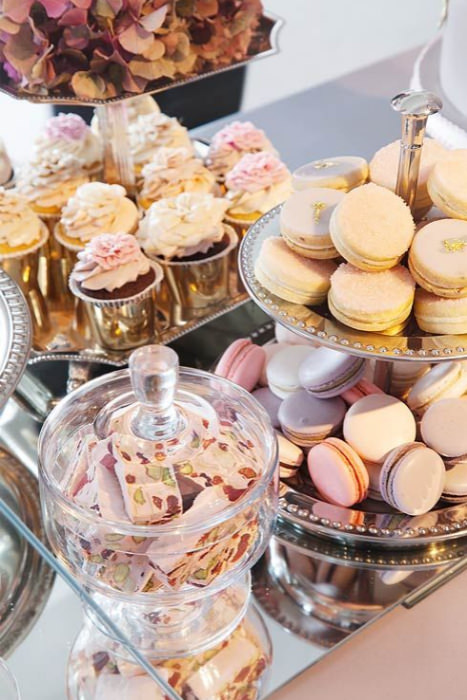 9. Popcorn and Soda 
An old-Hollywood theme requires popcorn and old fashioned sodas. This is a delicious snack to include in your shower, especially for when your guests arrive. Get creative with popcorn flavors like garlic parmesan or caramel apple.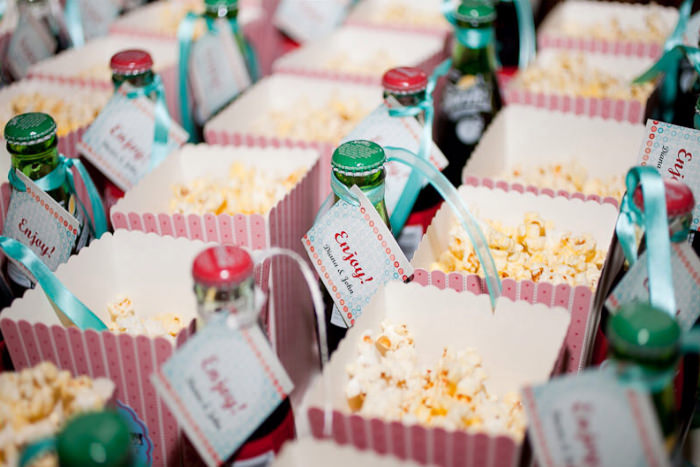 10. Tasty Tacos
Tacos are the equivalent of instant happiness. A taco bar is a fun way to get your guests involved. By having a variety of ingredients and dishes there will be something for everyone. If you're worried about the menu being more takeout than tasteful, really play up your table decorations. Vibrant tablecloths and dinnerware with bright blooms will recreate a Mexican feast.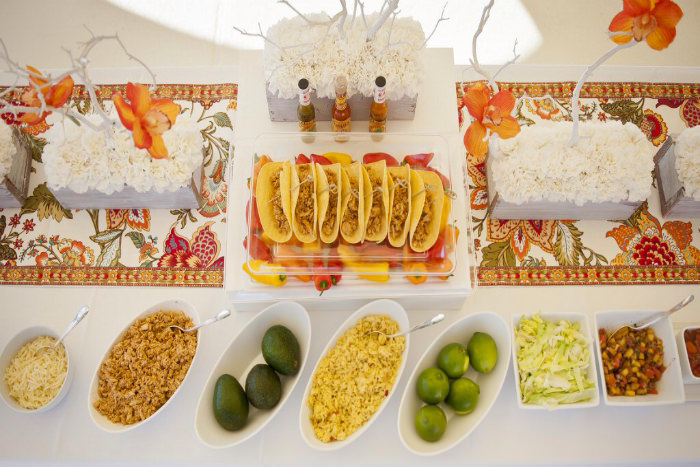 Photo one: pinterest.com; Photo two: one day wedding inspirations; Photo three: abiqphotography.com; Photo four: pinterest.com; Photo five: baysidebride.com; Photo six: everydayellis.com; Photo seven: christianothstudio.com; Photo eight: colincowieweddings.com; Photo nine: juliewilliamsphotography.ca; Photo ten: aislinnkate.com