Having a winter wedding? We've hunted down the perfect wedding favors for you! And they are all from The Wedding Outlet!
Warm your guests hearts (and bellies), with these adorable packages of hot cappuccino. Find the color and design style that best complement your winter theme and then add three custom lines to personalize it even more. Not a fan of cappuccino? Why not opt for the hot chocolate?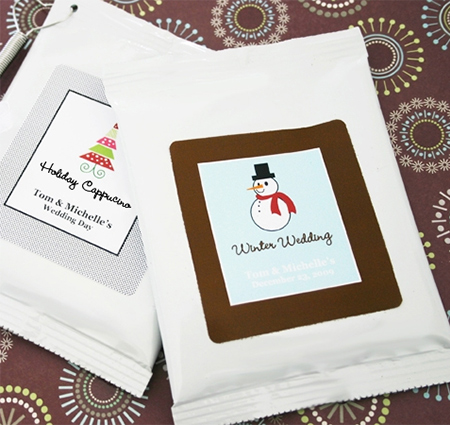 While we are on the topic of winter treats, why not indulge your guests in a pretty package of winter jelly beans? These white vanilla-flavored jelly beans are the perfect favor for a winter or Christmas themed wedding or special event! Again, simply choose the label color that matches your wedding, and personalize it with your names, date or two custom lines.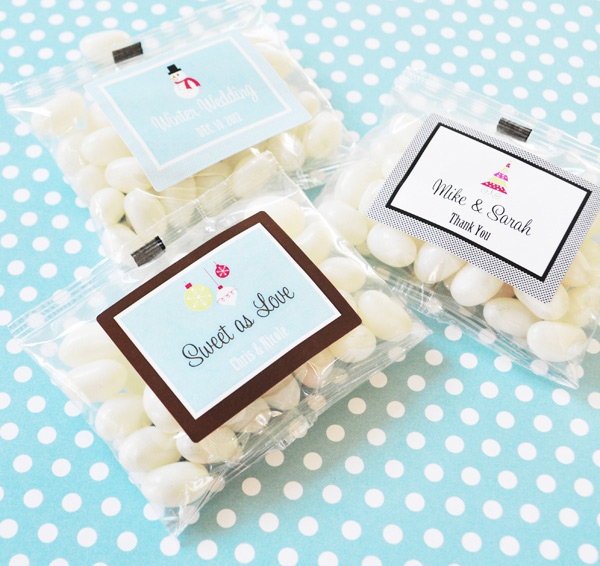 These are just a few of the goodies that The Wedding Outlet has to offer for your winter nuptials. Check out more of their winter wedding items here – and while you are at it browse all the newly added items at the Wedding Outlet.
Sponsored Post.