Travel lovers, Yelena and Liam didn't set out to have an intimate wedding; they did, however, set out to have a destination wedding, which naturally limited the guest list to their closest family and friends. When trying to settle on a destination, the couple quickly fell in the love with Rethymno on the Greek island of Crete. With its medieval streets and maritime atmosphere the city served as the perfect setting for their nuptials and intimate courtyard celebration. And while the newlyweds may not have originally planned for a small, intimate wedding, they couldn't have imagined a more wonderful wedding day spent with those closest to them!
A huge thank you to HannaMonika Photography for sharing Yelena and Liam's magical wedding with us!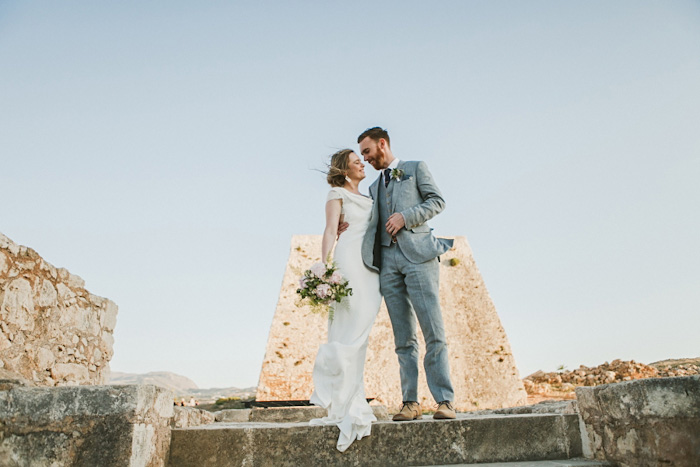 Yelena, 31 & Liam, 32
Rethymno, Crete, Greece
Wedding Date: June 20th, 2014
Number of Guests: 39
Wedding Cost: $13,000
Wedding Ceremony Location: We love art and architecture and European culture, and have wonderful memories of traveling around Europe throughout the years we've been together. This was also our 10 year anniversary in a relationship and we wanted to do something special. Yelena's cousin who lives in Athens recommended Crete. We researched the island extensively and fell in love with the rich history, and maritime atmosphere of Rethymno. We we're especially attracted to the narrow medieval streets filled with boutique shops and restaurants. We also discovered Hotel Rimondi, which was beautifully renovated with a contemporary vibe juxtaposed to the historical textures of Rethymno's maze of streets. We toured the ancient Venetian Fortezza in Rethymno with our wedding planner and the wedding party the day before the wedding to choose the exact ceremony location. The intimacy and simplicity of the vaulted Christian temple and former mosque was most appealing. The ceremony was situated in front of the mihrab niche for its rustic texture and architectural detail. The ancient structures on the grounds of the Fortezza overlooked the stunningly blue Mediterranean Sea with the gleaming orange sun ready to set.
Wedding Reception Location: Our wedding planner suggested Veneto restaurant, one of the oldest buildings in Rythemno. Stone, wood and the elegant architecture of the intimate courtyard is what really attracted us. Having never visited and after much research, we based our decisions mostly on our wedding planner's guidance, website reviews and photos. There were a number of beautiful restaurants in Rethymno, and after spending a few days there we were pleased to realize that we made the right decision.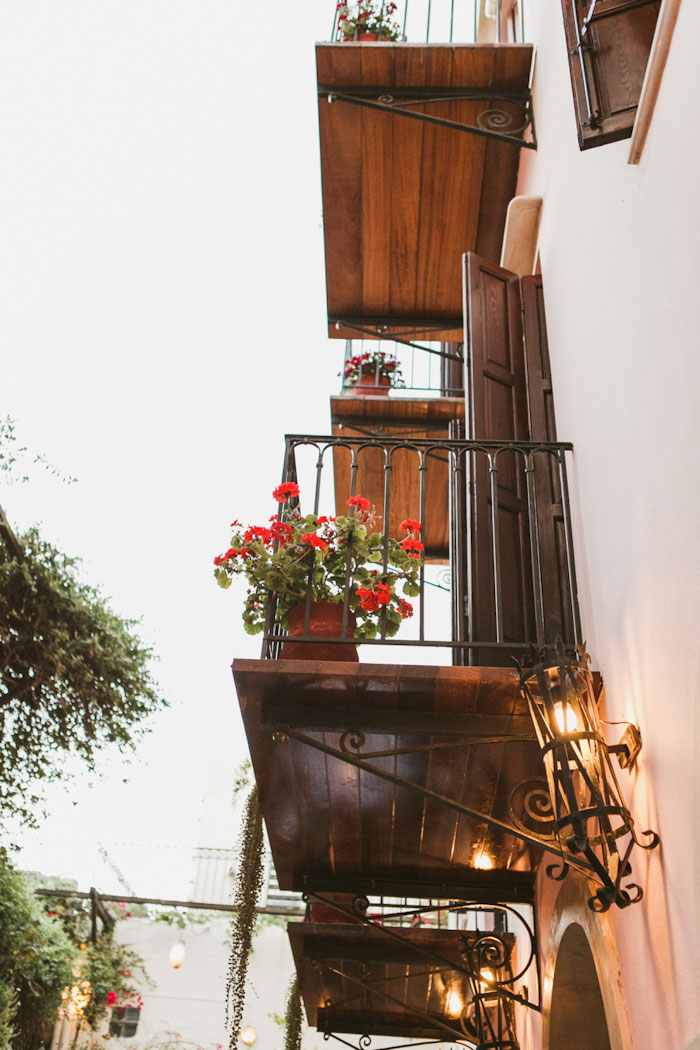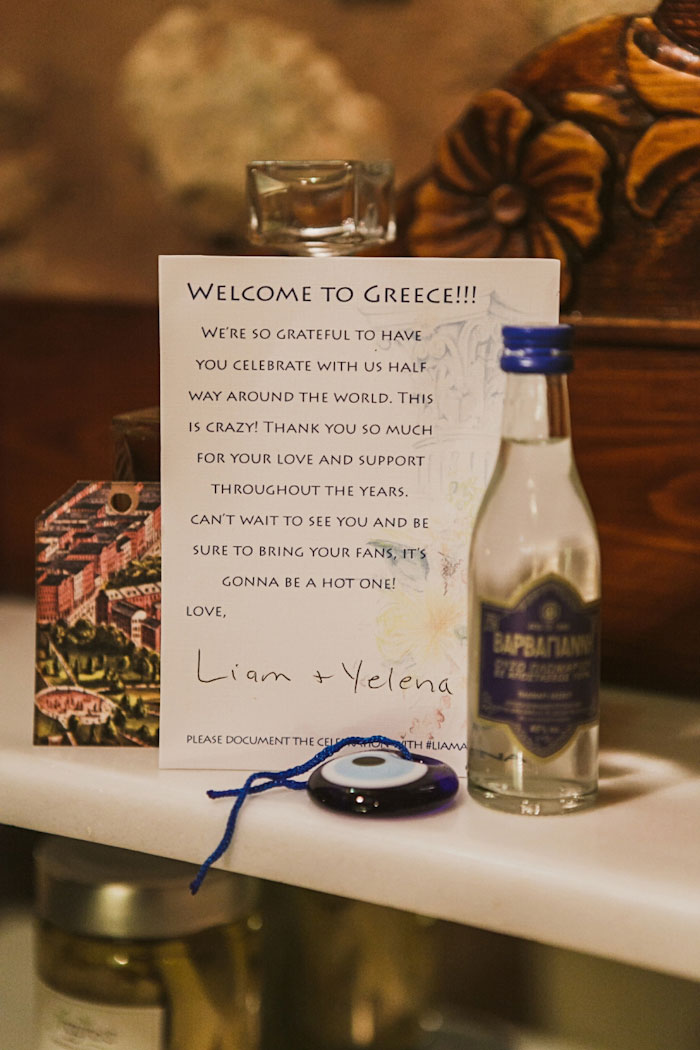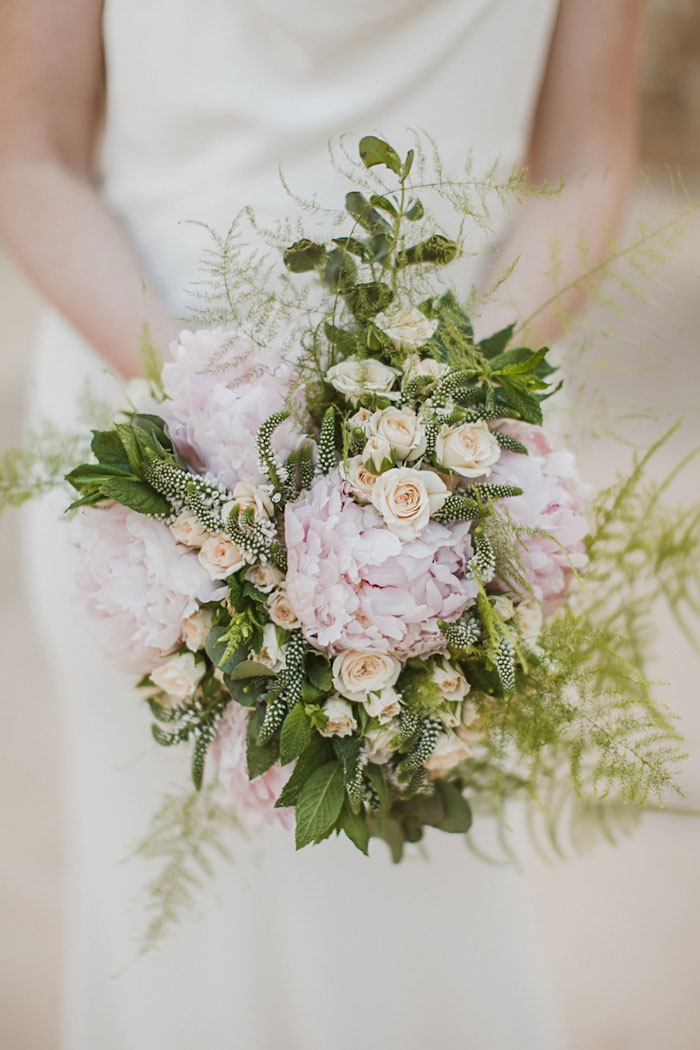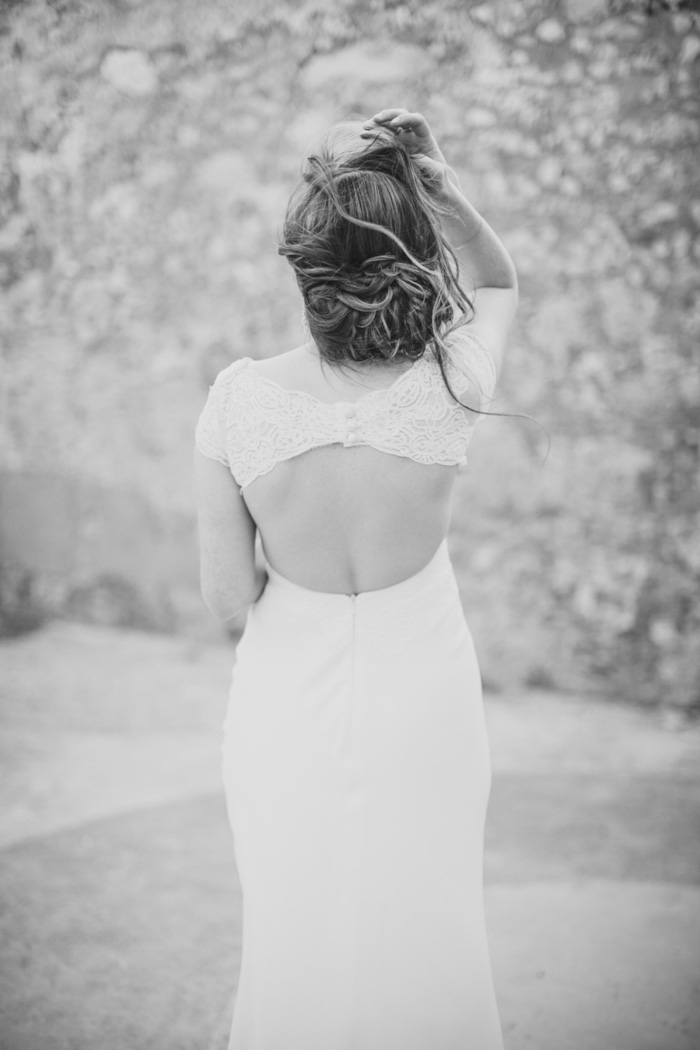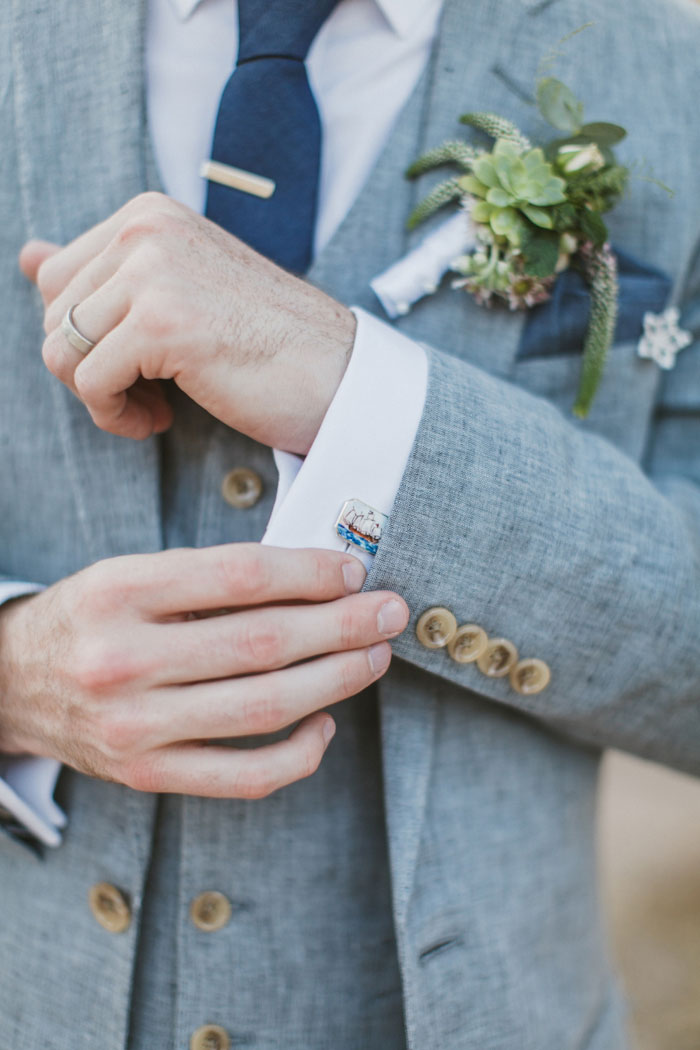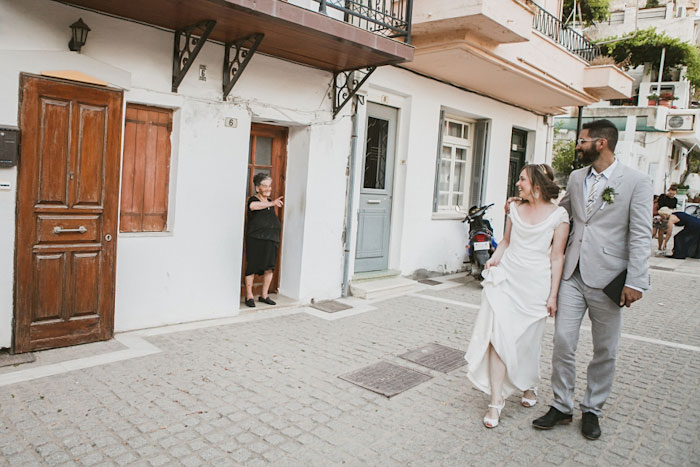 Why did you have an intimate wedding?
We did not plan for an intimate wedding. We decided to have a destination wedding, because we love to travel. By default, it became an intimate wedding. Having said that, there's something nice about having a smaller group of people together to celebrate with; it's ultimately less stressful.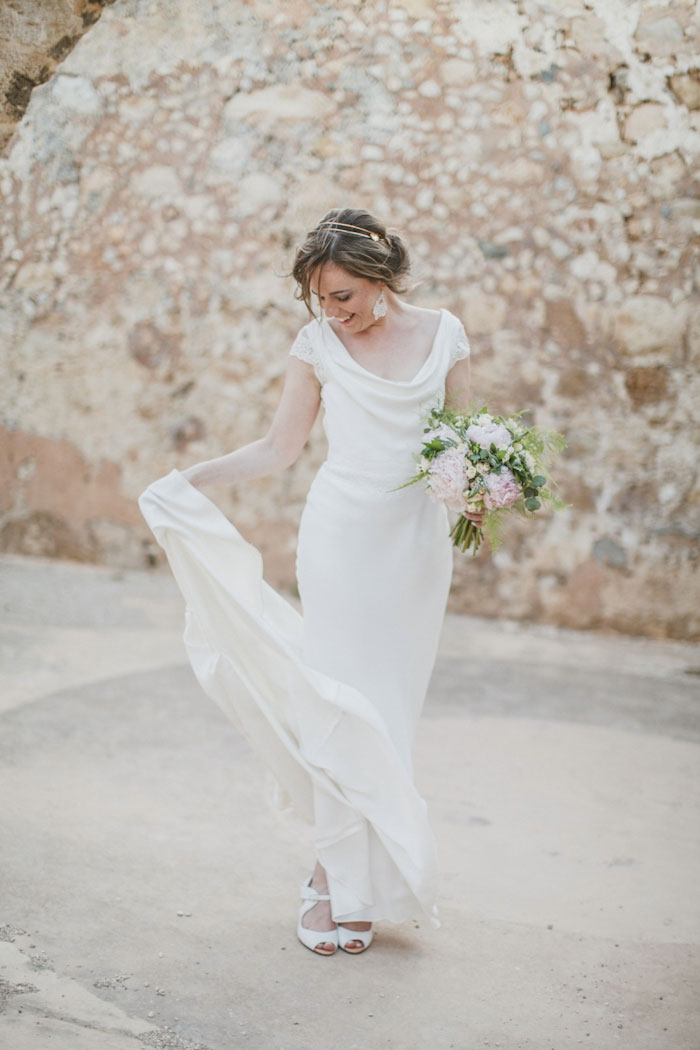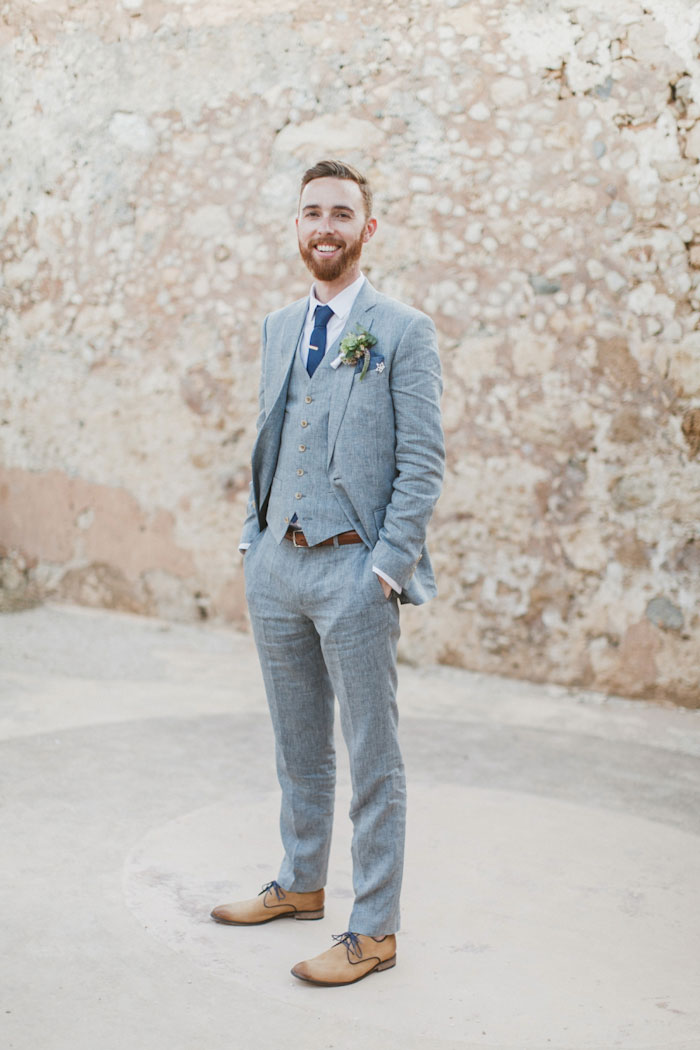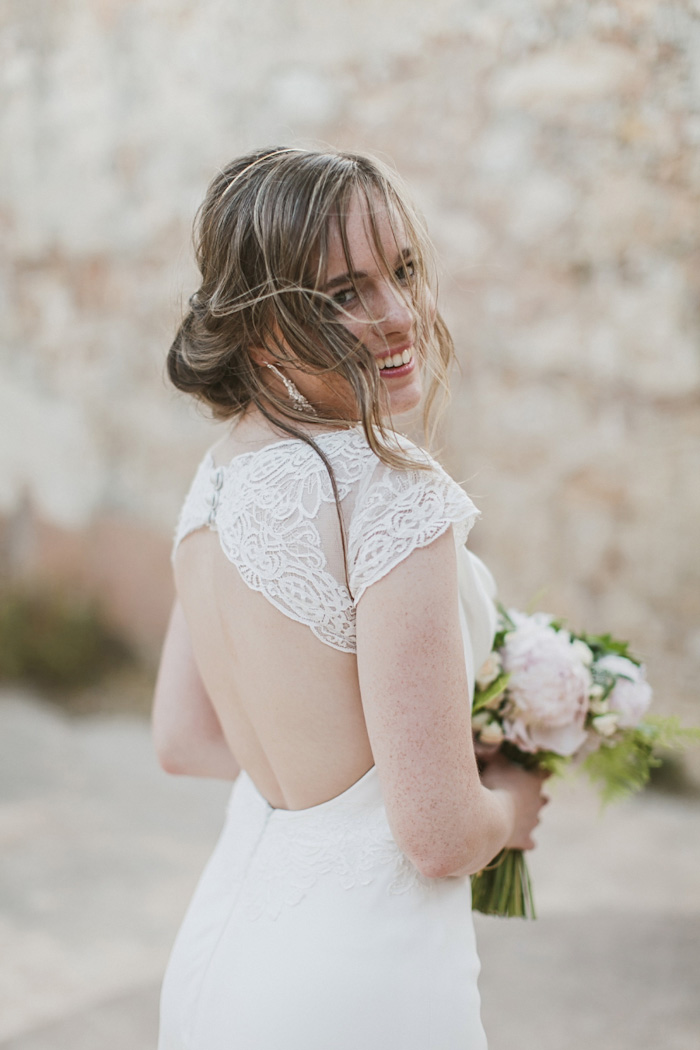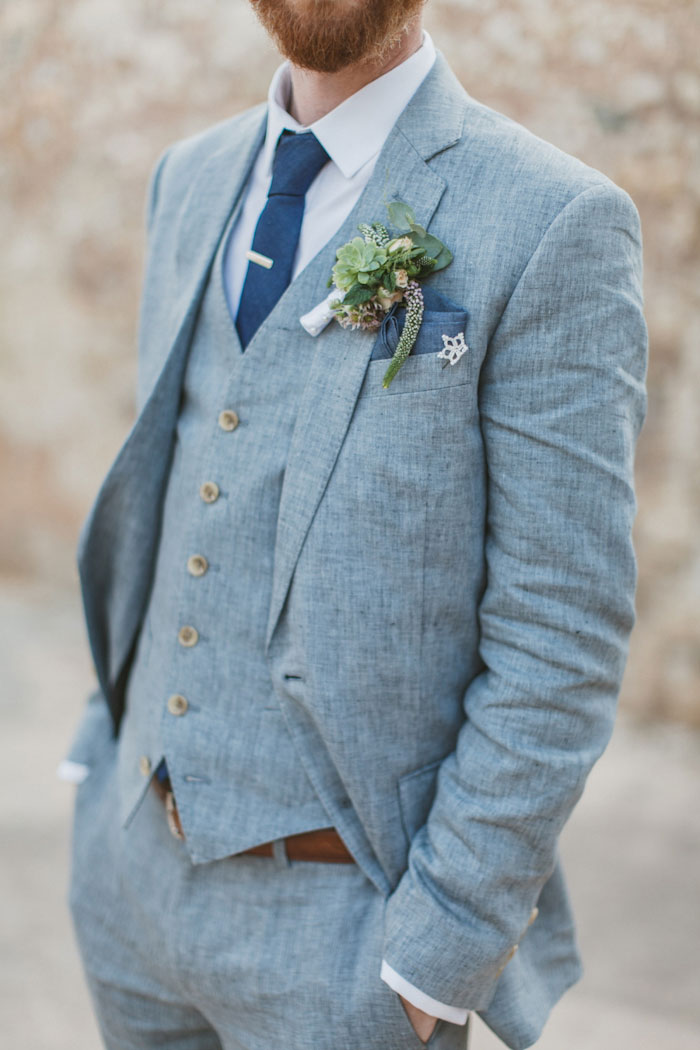 What are some the challenges that you faced planning an intimate wedding?
The fact that it was a destination wedding, and a far destination at that, we had to accept that a lot of our friends and family would not be able to make it. Another challenge was planning everything abroad with the cultural, language and time difference to contend with. We honestly could not have done it without our wedding planner, and close family and friends who guided us throughout the whole process.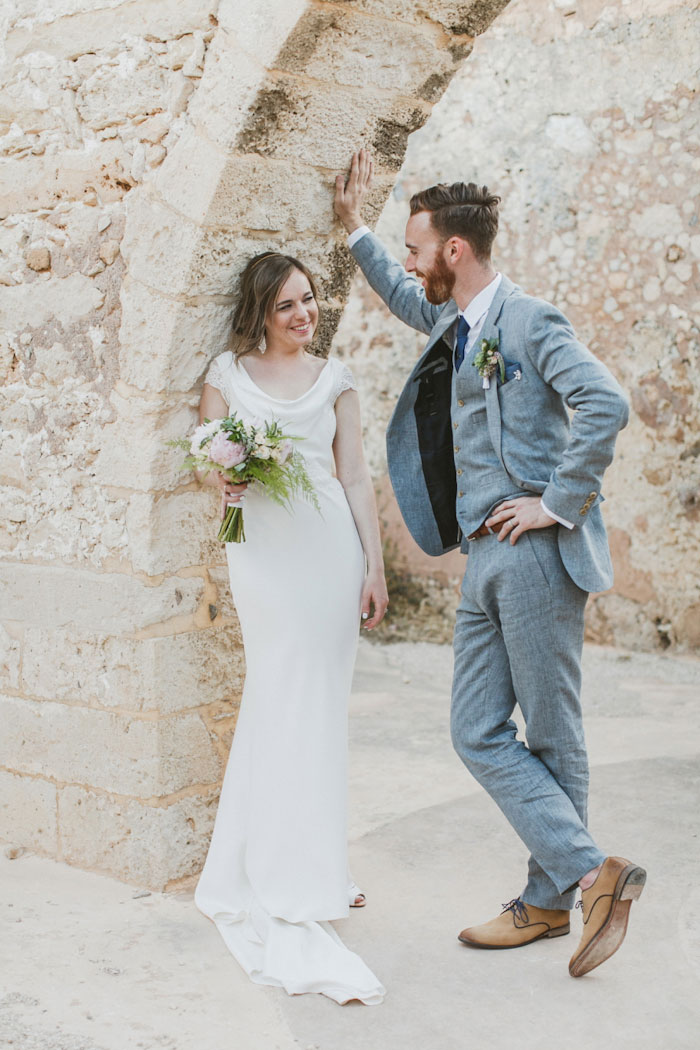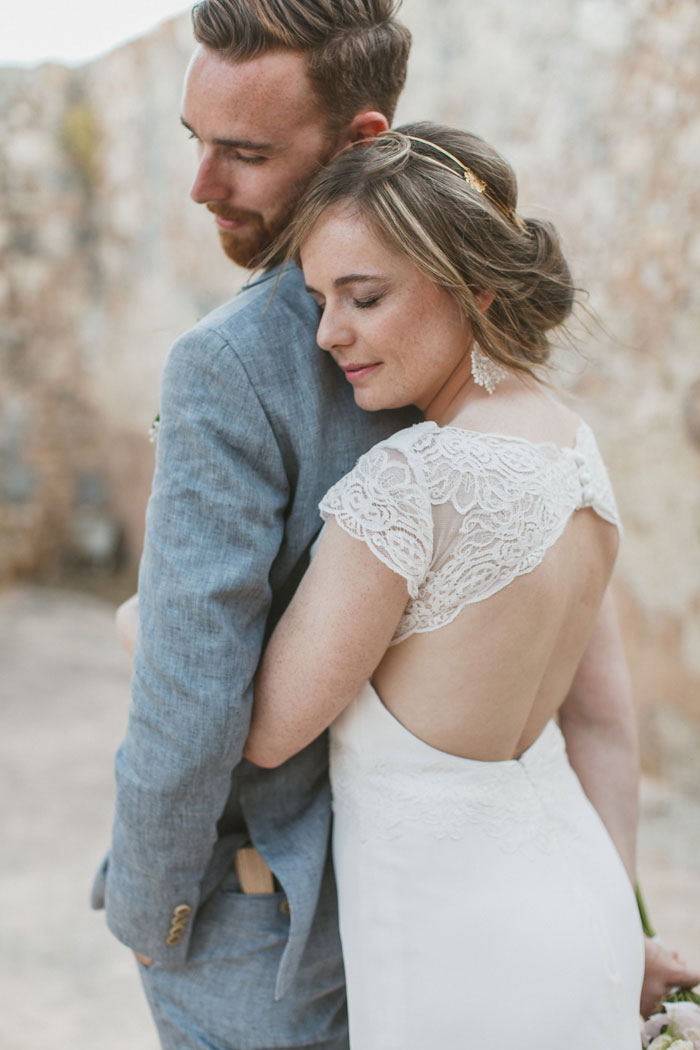 Was it difficult to pare down the guest list? ?
Yes, it was. We did our best to invite all of our closest family and friends to both the destination ceremony and the local post wedding reception.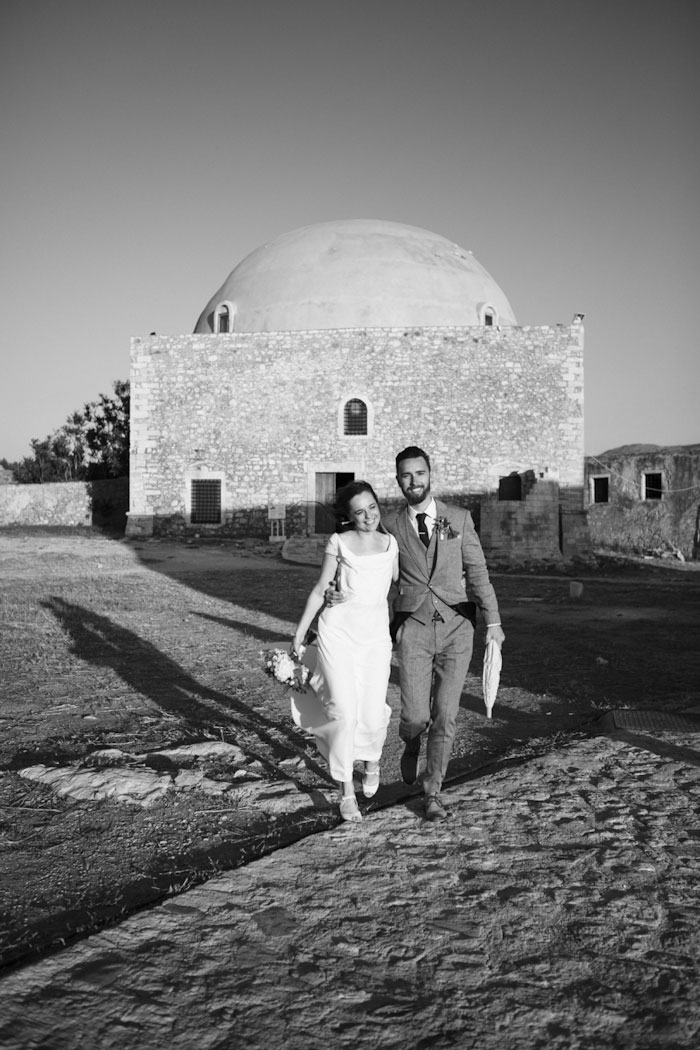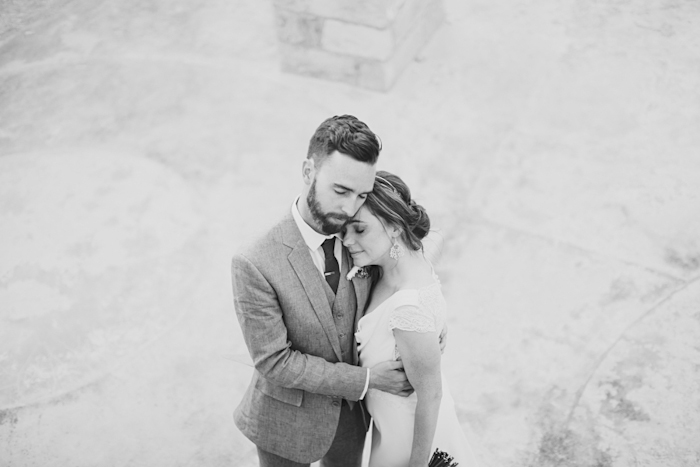 Did you have any 'issues' with the small guest list from friends and family? If so, how did you address them?
No, because all our close friends and family were invited to the destination location. They were very gracious and respectful if they were unable to make it. And we had a local post wedding celebration where all friends and family were welcomed to attend wether or not they made it to Greece.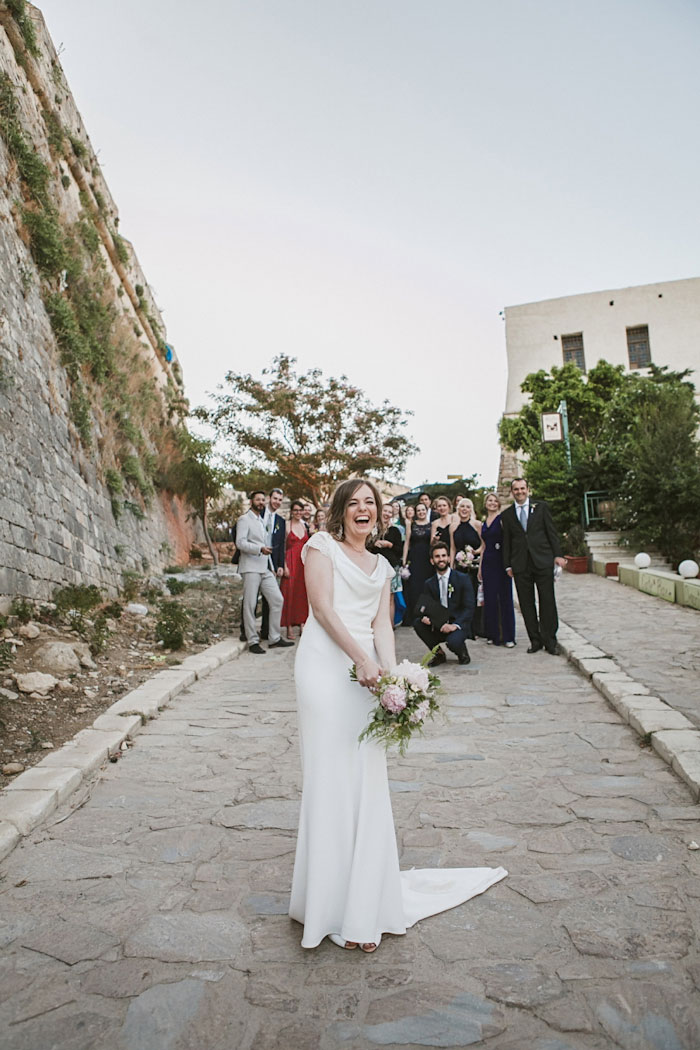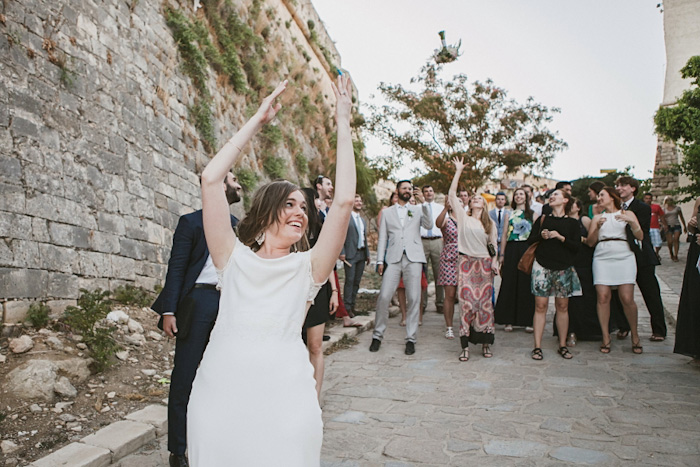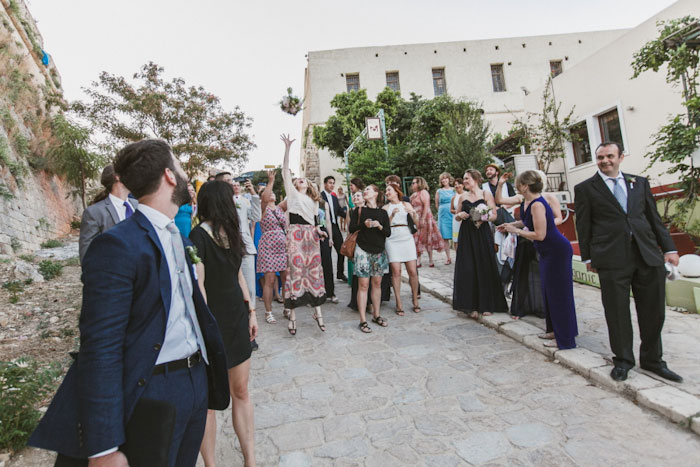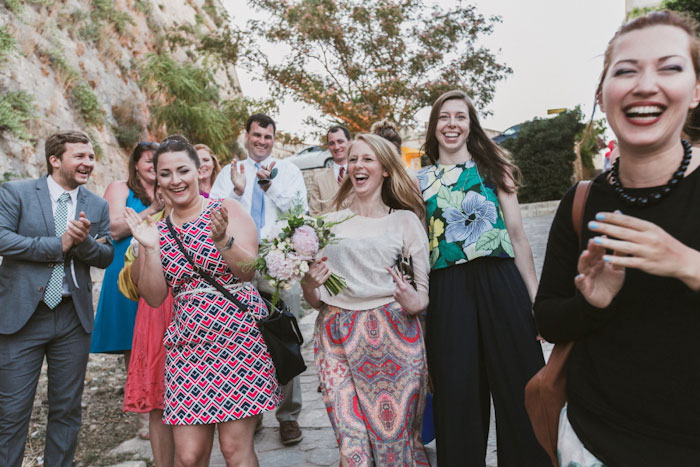 What were the highlights of the ceremony?
Yelena walked down the aisle with her father while Tim Warren – lead singer of the Alternate Routes, and Liam's cousin-in-law – played a live version of Sail Away by David Gray. The acoustics from the guitar and harmonica were magical. The emotional ceremony was officiated by one of our best friends, Billy Thomsen. It was filled with laughter, tears, and joy. The plan was to have the ceremony inside the temple followed by a cocktail reception right outside in a shady tree grove on the Fortezza. Things don't always go as planned, however… it was especially windy that day and the gusty off shore breezes kept the cocktail party inside. Our wedding planner made that decision and it could not have been a better one.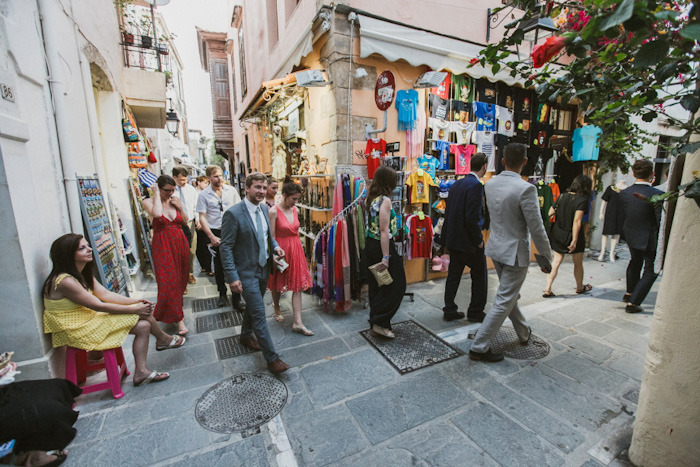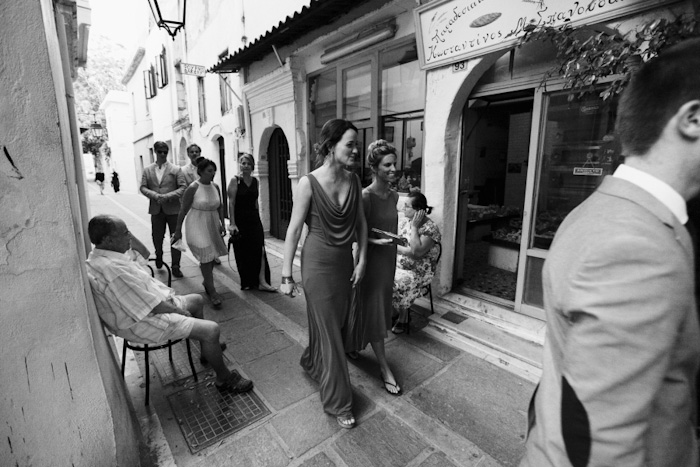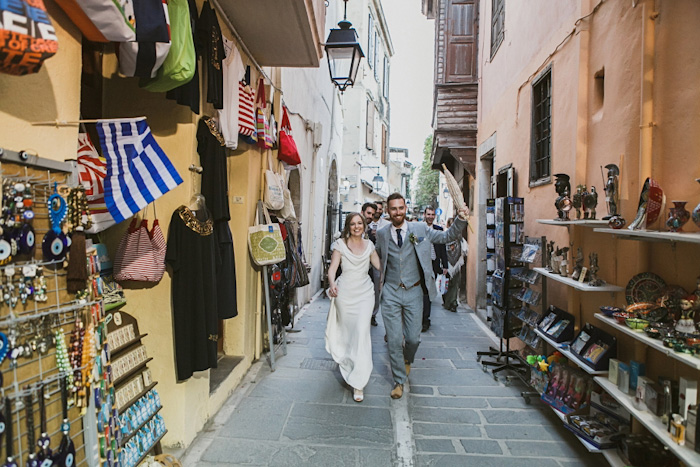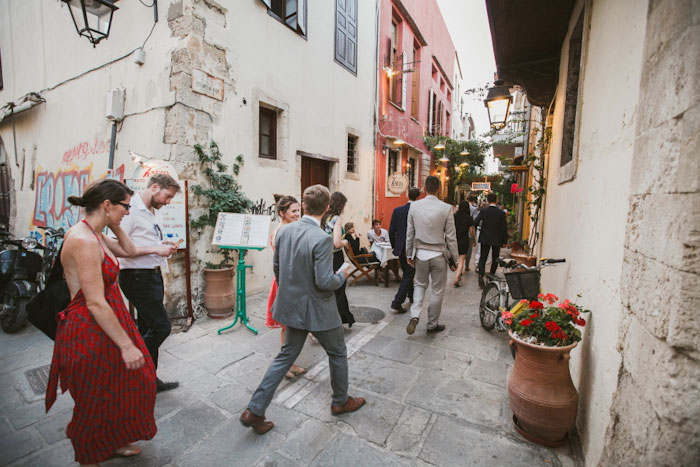 What were the highlights of the reception?
The beautiful, intimate courtyard reception and communal dining, the first dance to Nina Simone, toasts from loved ones, and great conversations were all highlights for us. It's so hard to tell because it still feels like a dream.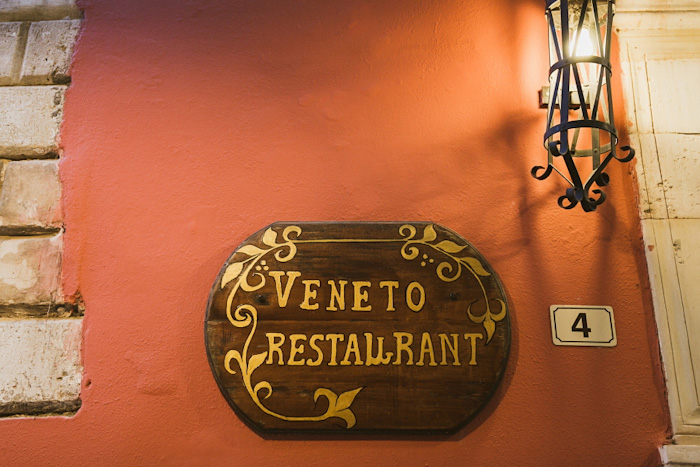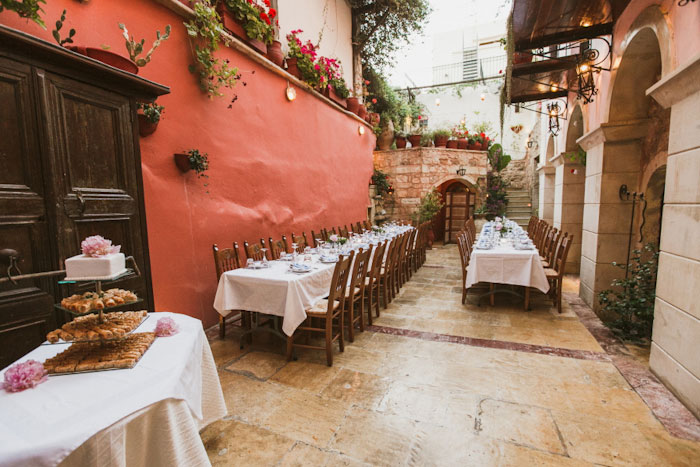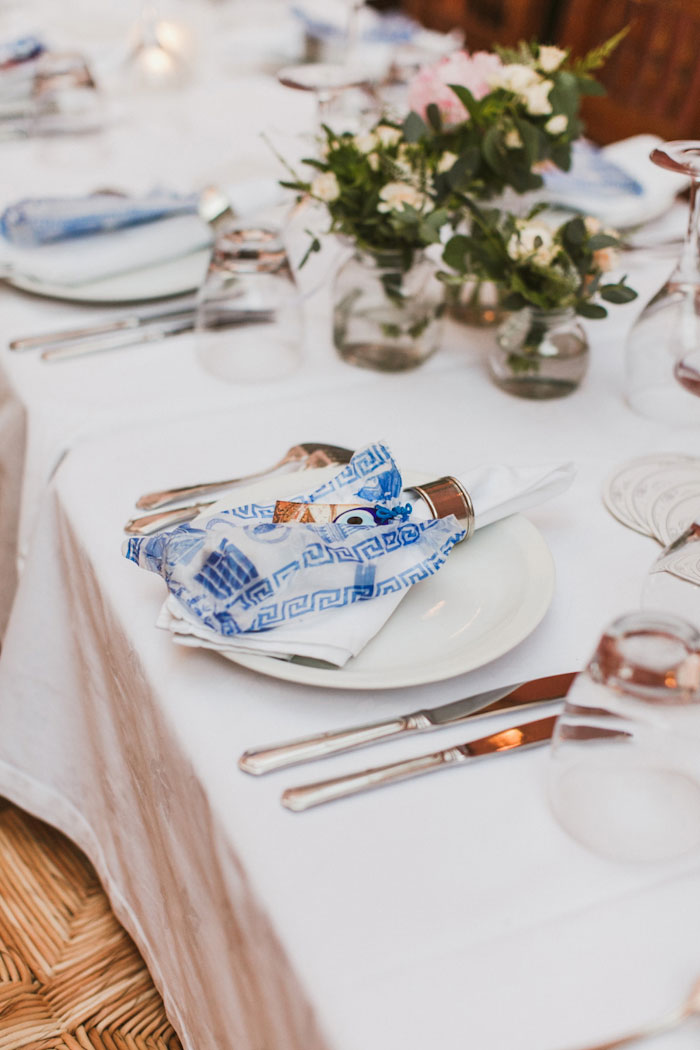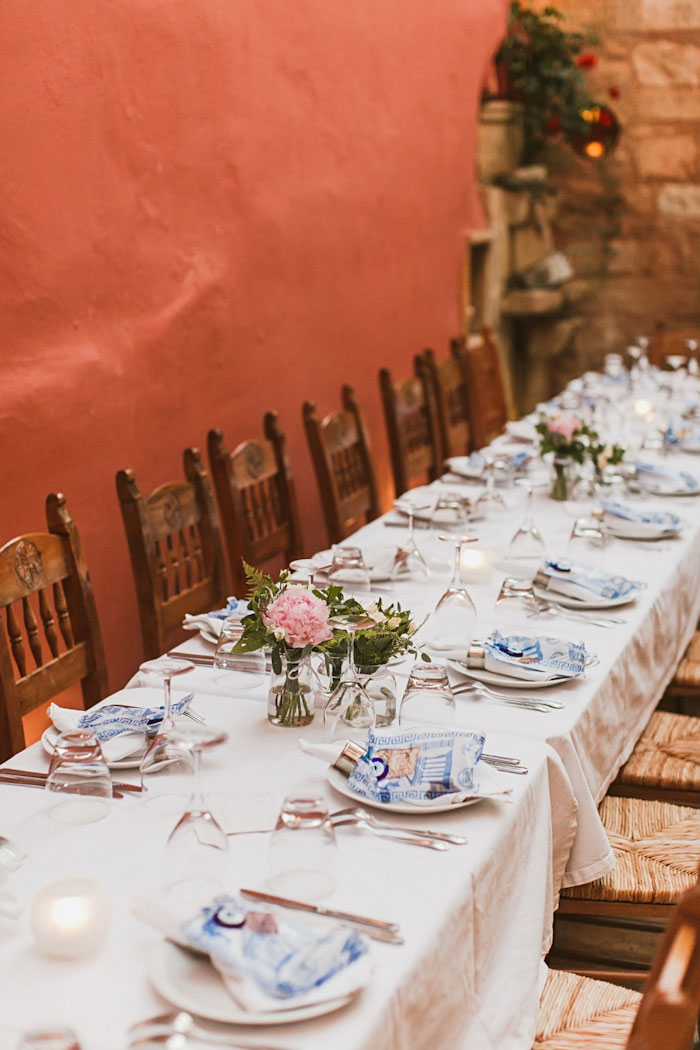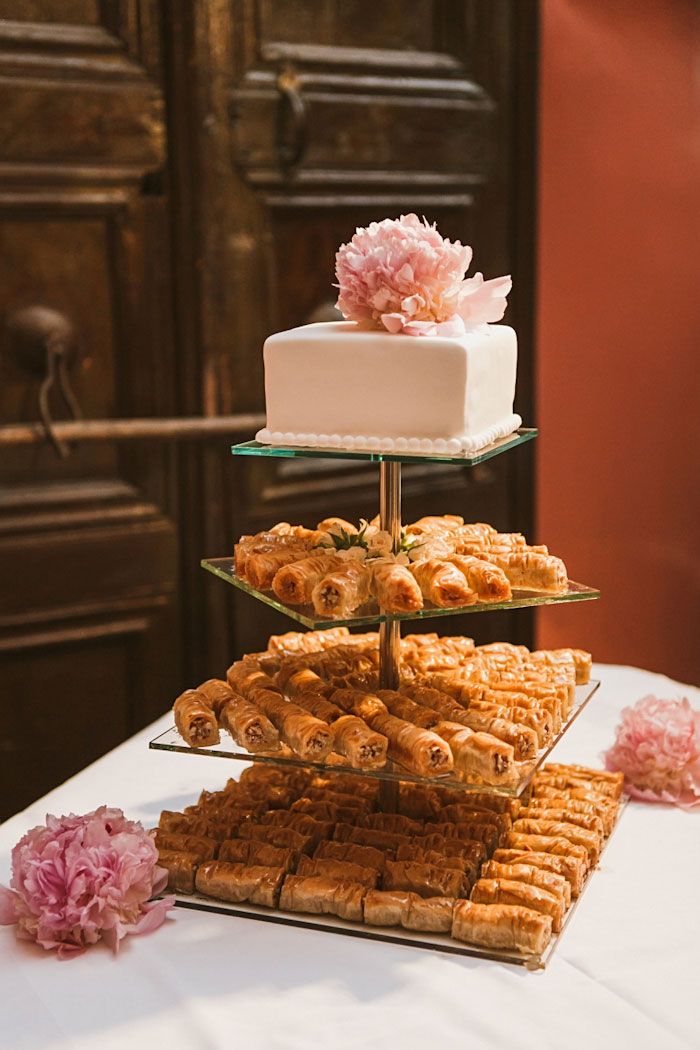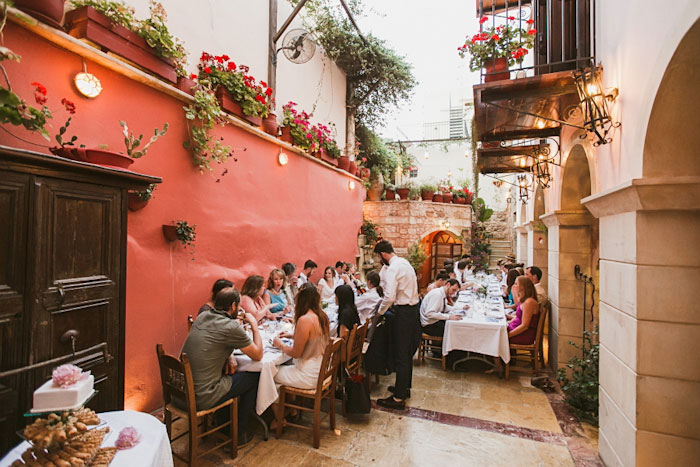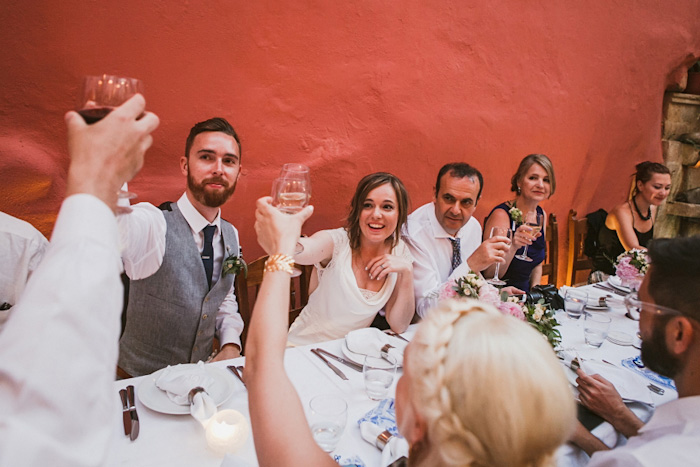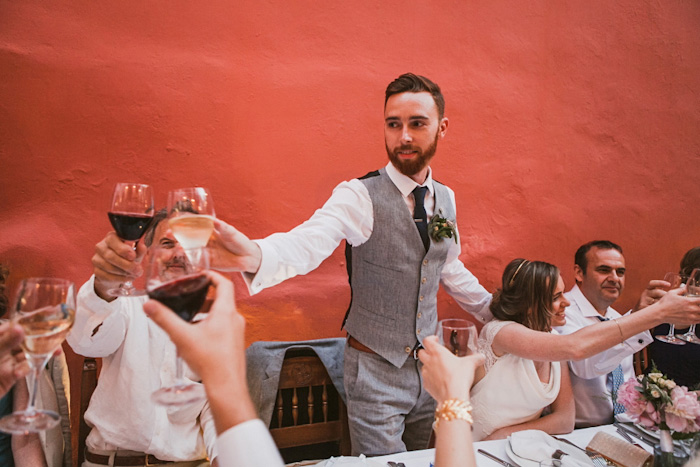 What was the best thing about having an intimate wedding?
The best thing about our wedding was sharing the moment, and the memories with your guests.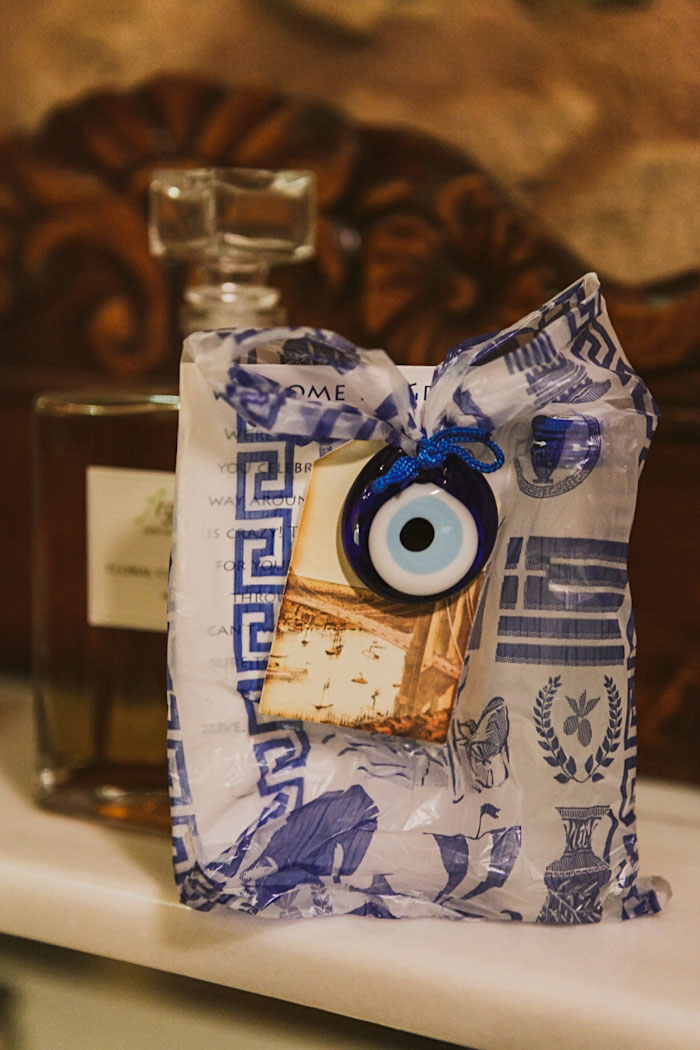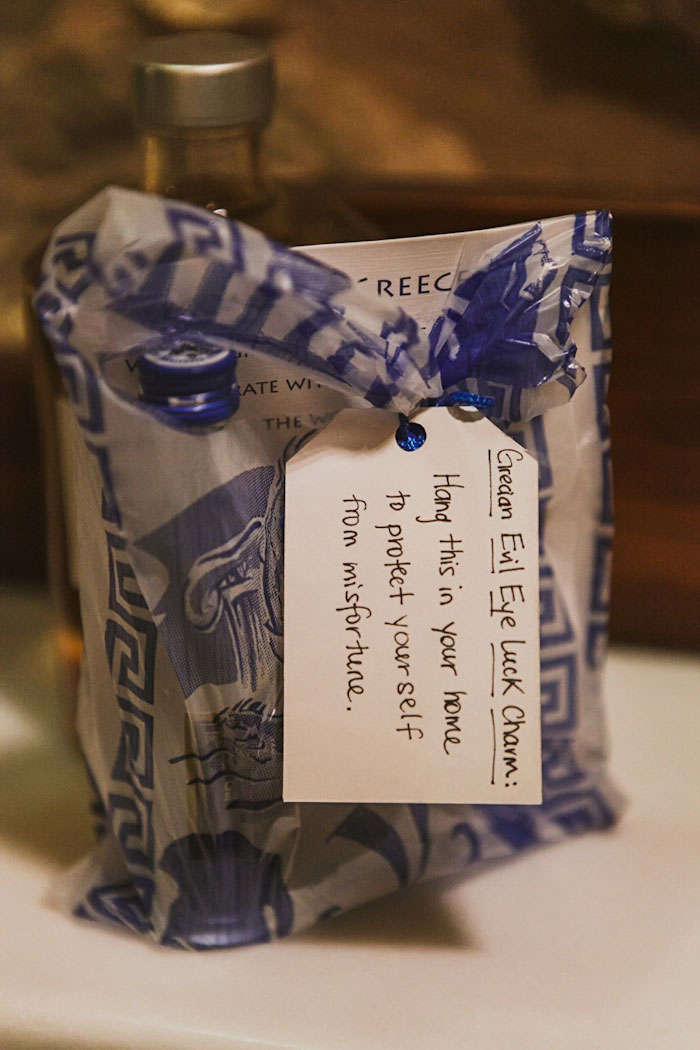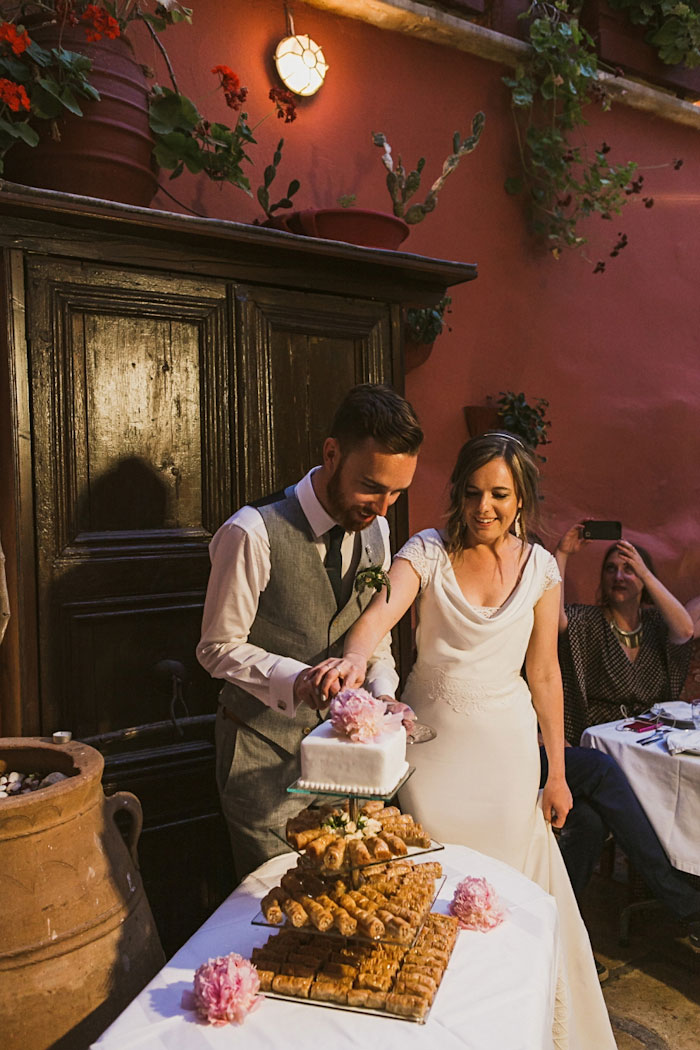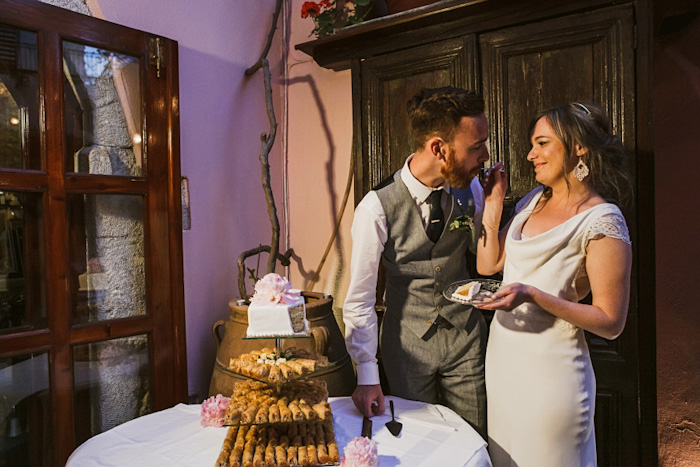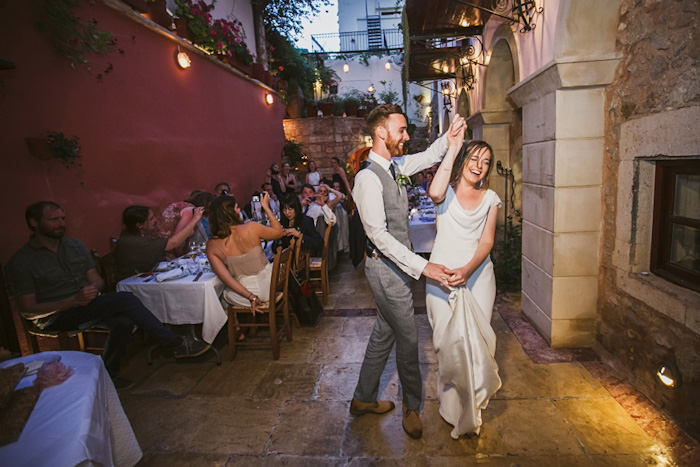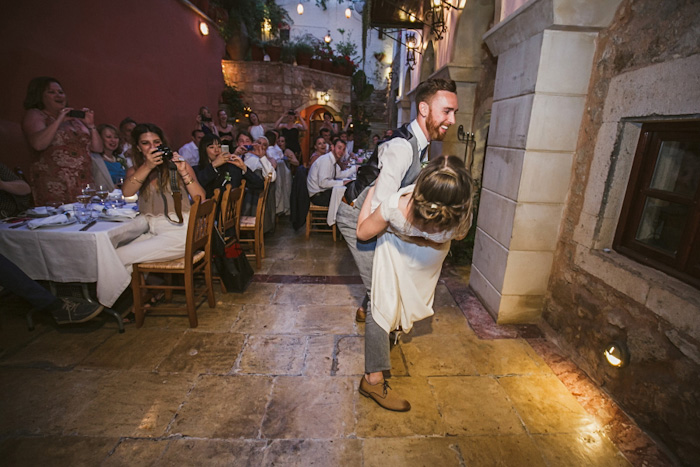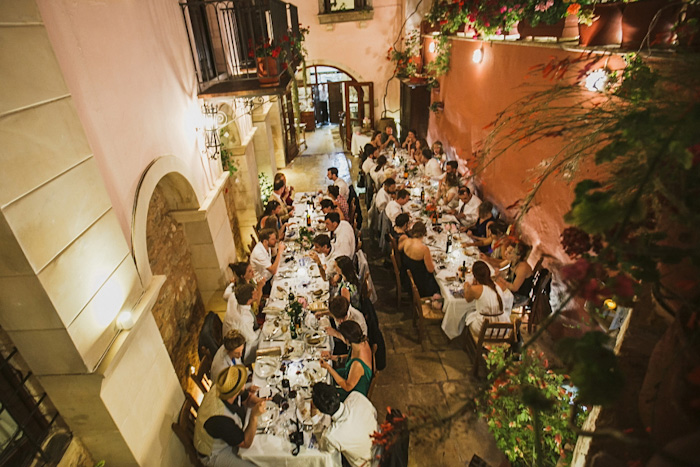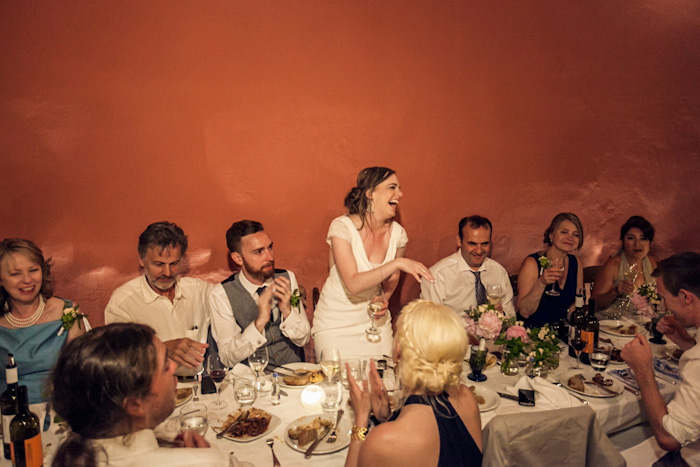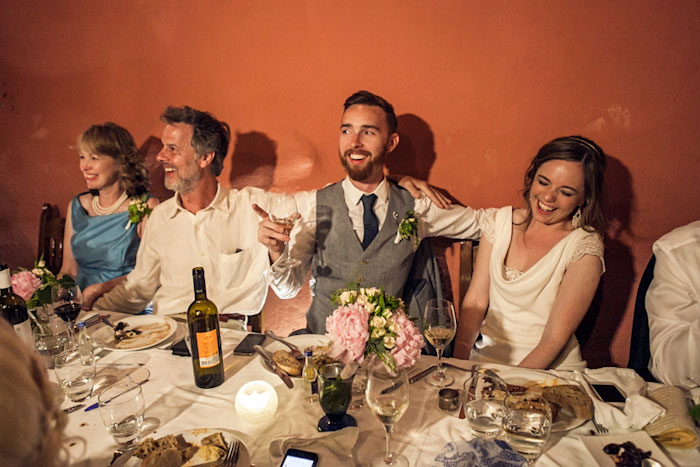 What advice do you have for couples who are considering an intimate wedding?
Don't lose sight of the fact that it is your day and it is up to you to decide with whom you will be celebrating this experience.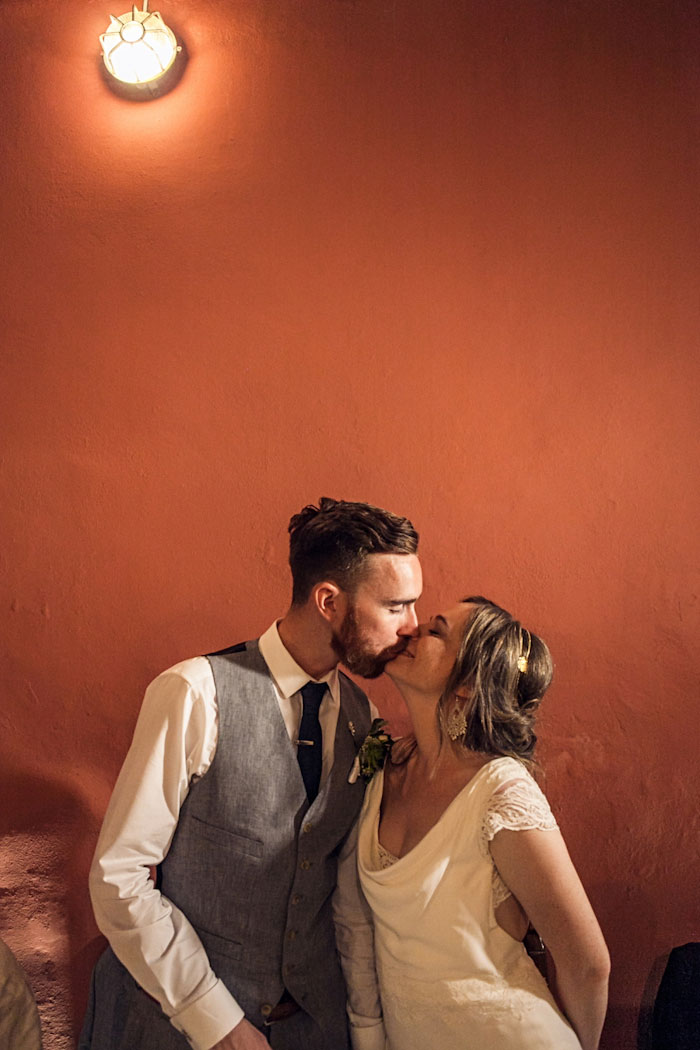 Vendors:
Photography: HannaMonika
Dress: Suzanne Neville
Bride's Shoes: Enzo Angiolini
Groom's Suit: J-Crew Ludlow Shop
Groom's Shoes: Johnston & Murphy
Reception Venue: Veneto
Invitations: paperlesspost
Planning: Moments
Favors: Custom
Rings:  WWake