With a small circle of close-knit family and friends, the decision to have an intimate wedding came naturally to Jael and Gilbert. The couple chose to have a simple civil ceremony at the Seattle courthouse in May, followed by a backyard dinner party reception 3 months later at their home in Ballard, complete with a family-style meal, their closest friends – including those of the furry four-legged variety –and a surprise magician!
A huge thank you to Betty Elaine for sharing all the beautiful photos from Jael and Gilbert's wedding day with us.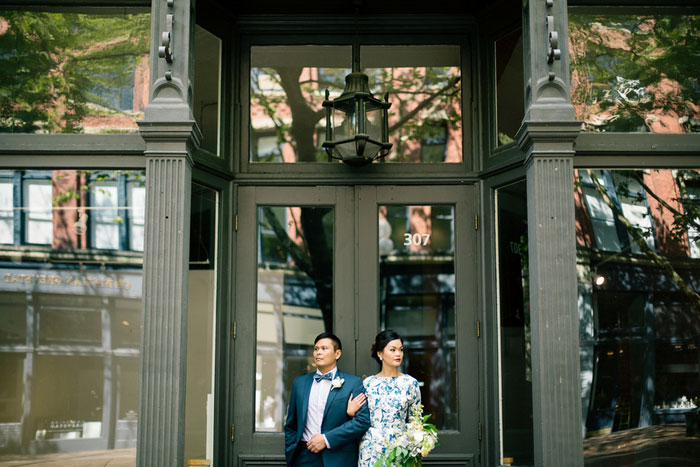 Jael, 31 & Gilbert, 45
Seattle, WA
Wedding Date: May 15, 2015 (Wedding Celebration/Reception: August 15, 2015)
Number of Guests: 50
Wedding Cost: $15,000
Wedding Ceremony Location: Seattle Municipal Court
Wedding Reception Location: Our private residence in Ballard, Washington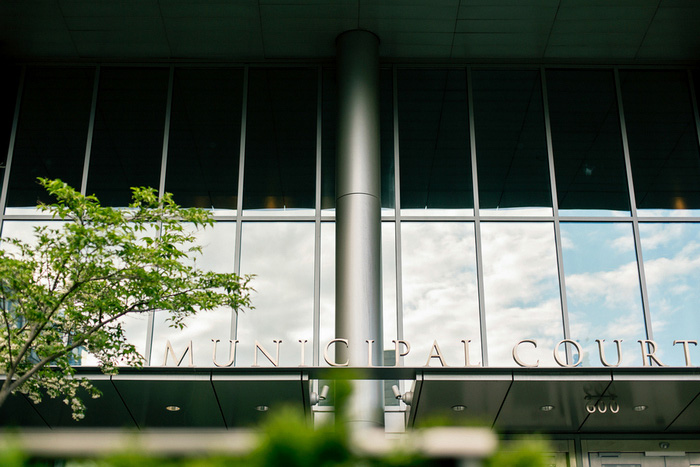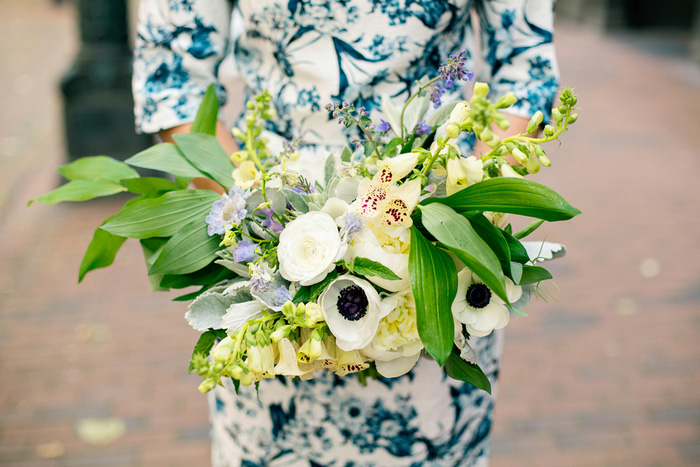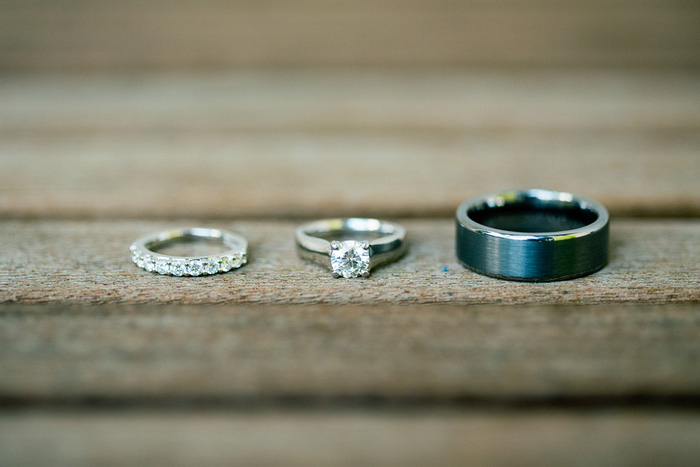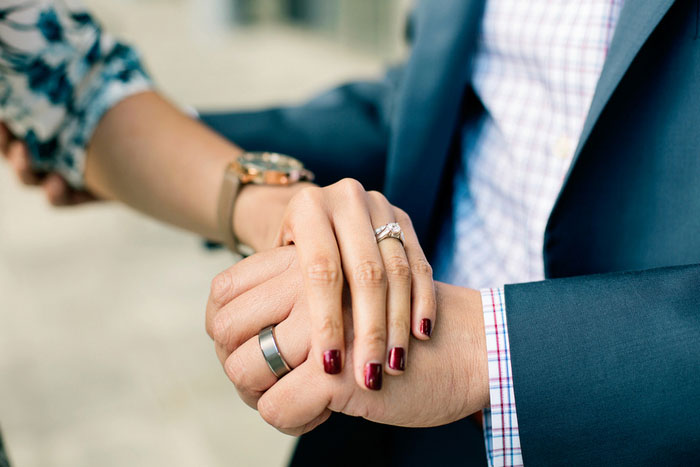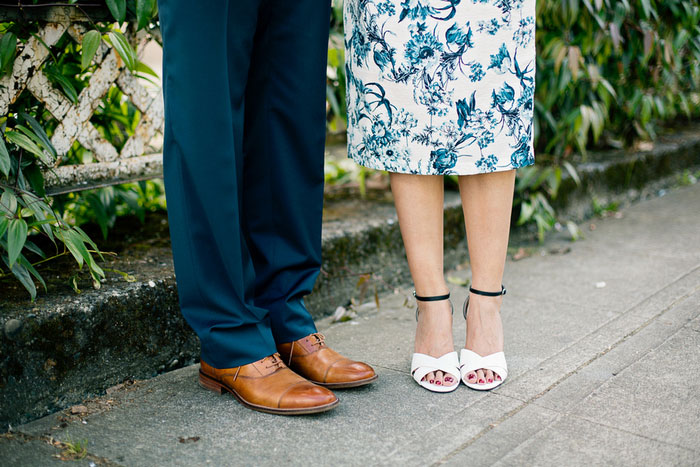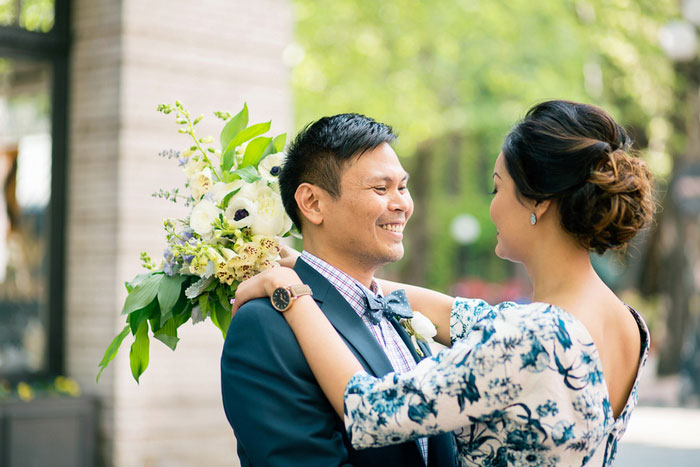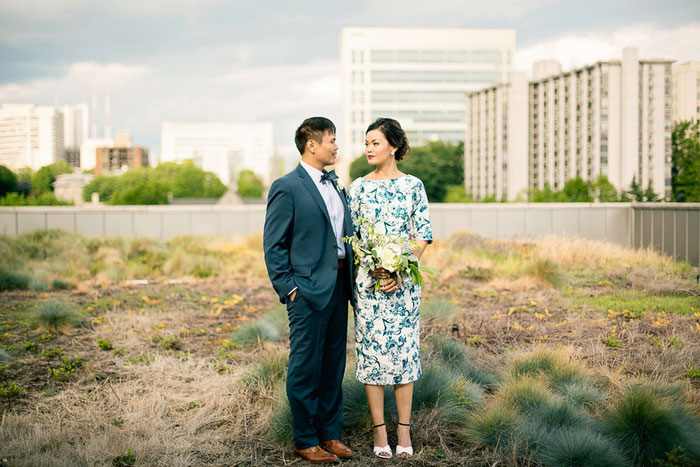 Why did you have an intimate wedding?
To begin with, Gil and I have always kept a small circle of close friends and our immediate family, so our decision to have a small intimate wedding came naturally.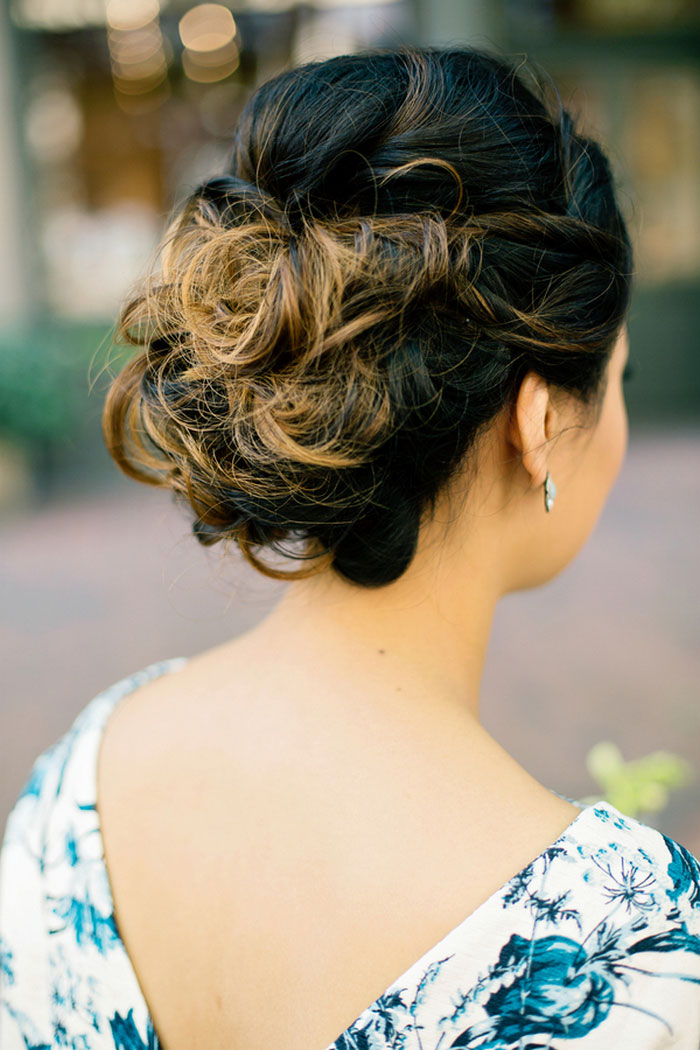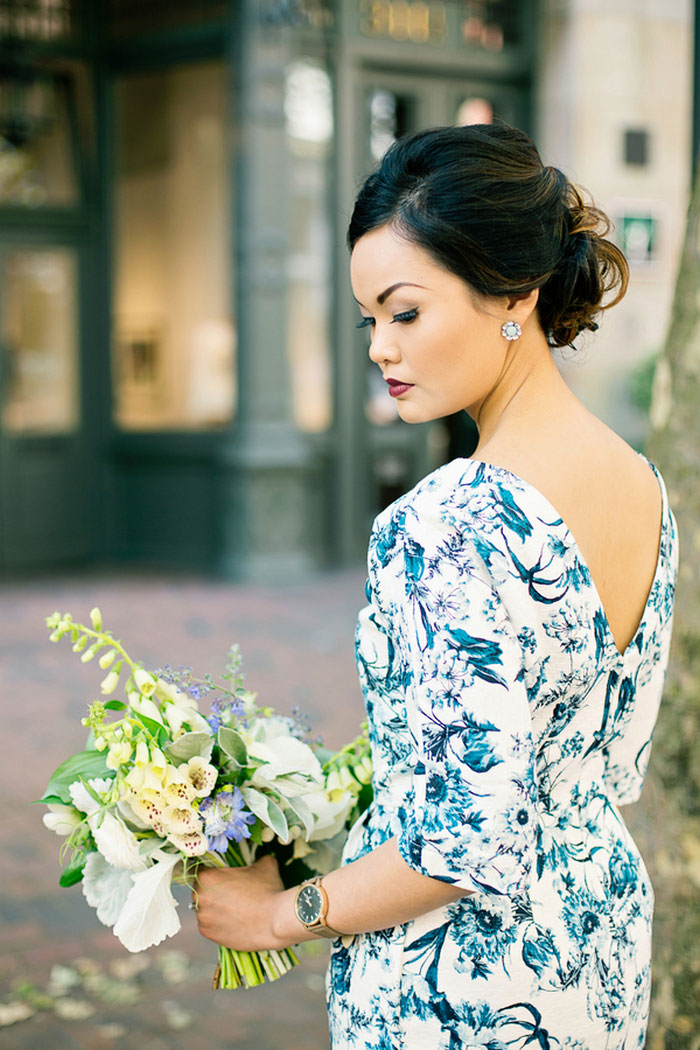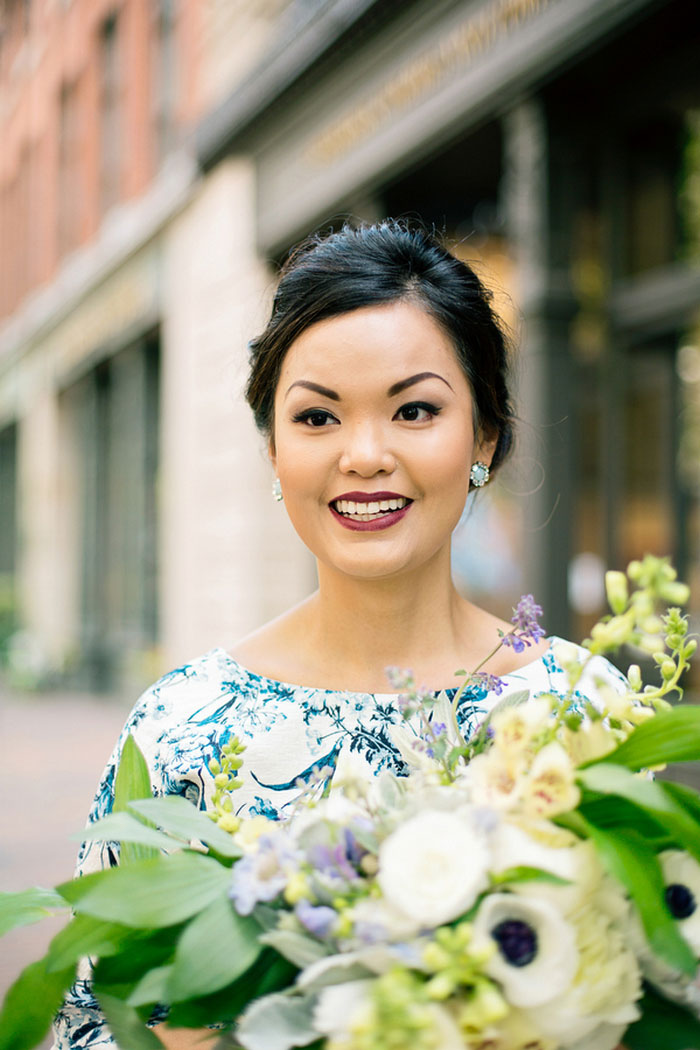 What are some of the challenges that you faced planning an intimate wedding?
Doing all the planning, coordination and logistics by ourselves. We were not really sure how to pick our vendors at first, so we spent time reading reviews of local vendors, contacting and assessing their personalities and work ethics by the way they responded to our email inquiries and during phone conversations. There was a point where we liked two vendors, but had to pick just one—that was tough! Also, since our wedding reception was at home, we spent several weekends finishing house projects and getting our yard ready leading up to the day of our reception on top of our already quite busy work schedules. But it was also a fun collaborative experience as a couple!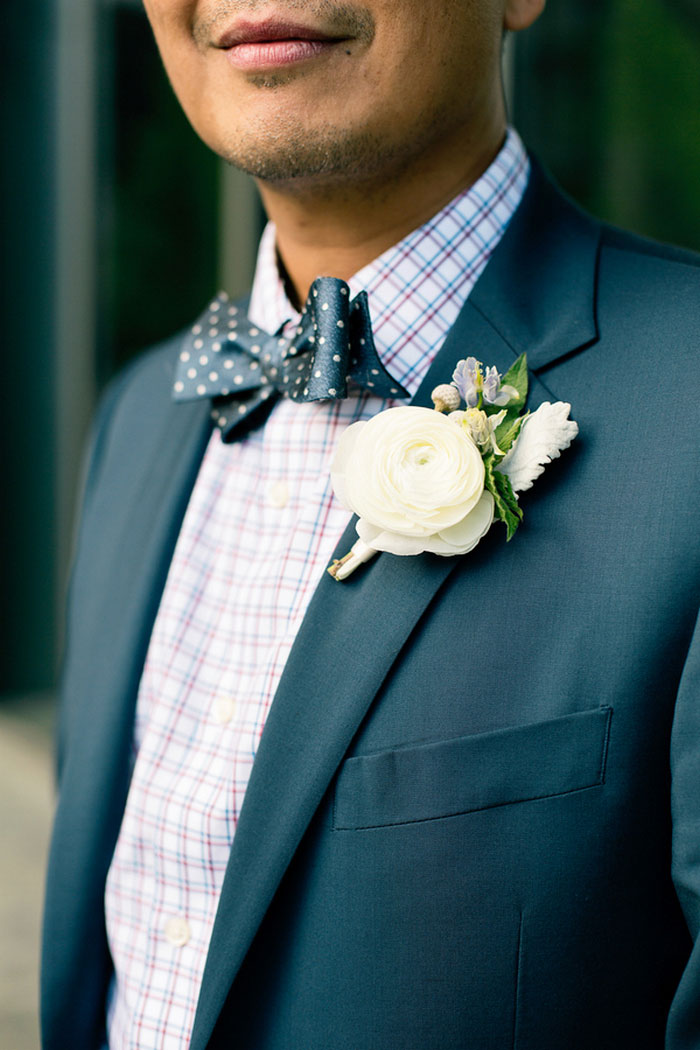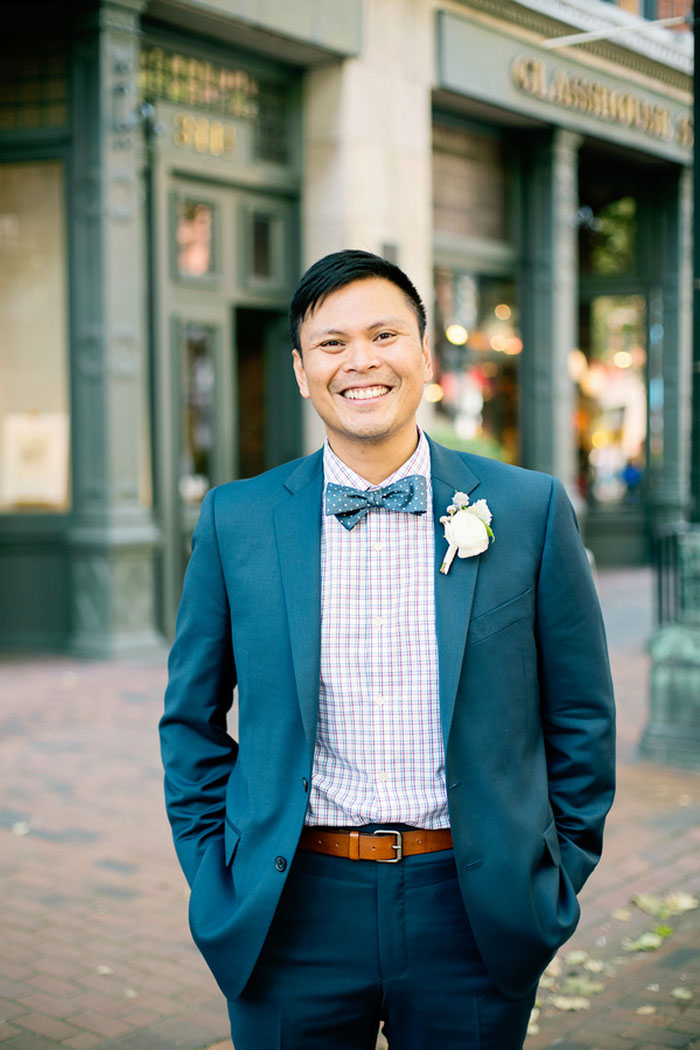 Was it difficult to pare down the guest list?
In the beginning, it was a bit challenging. To stay true to our vision, we came up with some guidelines to help us pare down our list. We kept it small by having immediate family and inviting only our closest friends that we have consistently kept in contact with.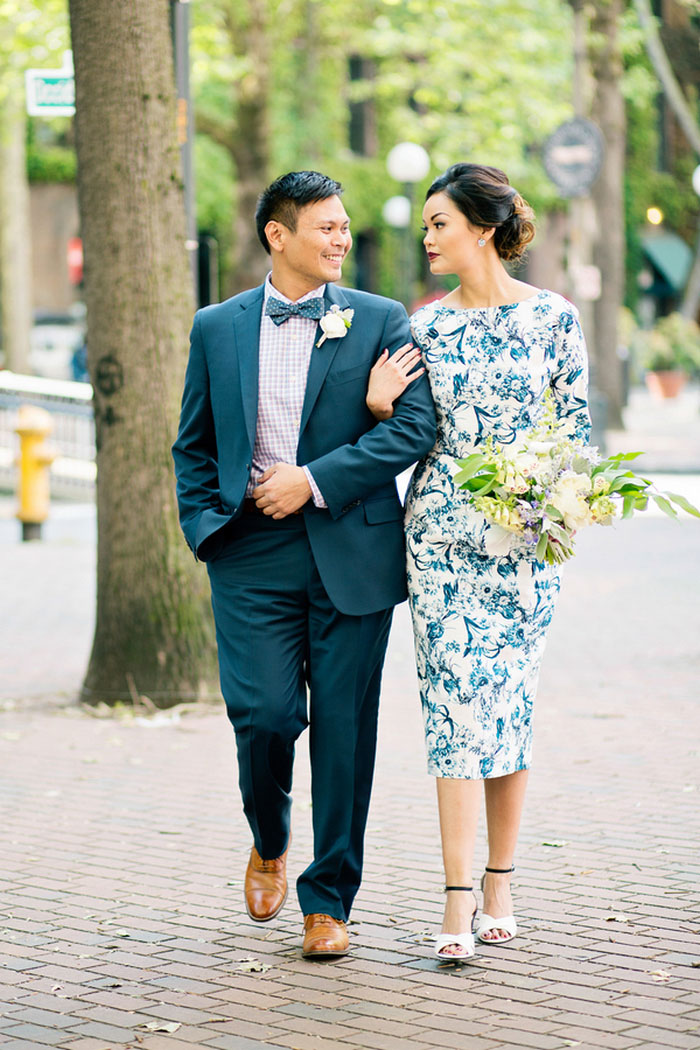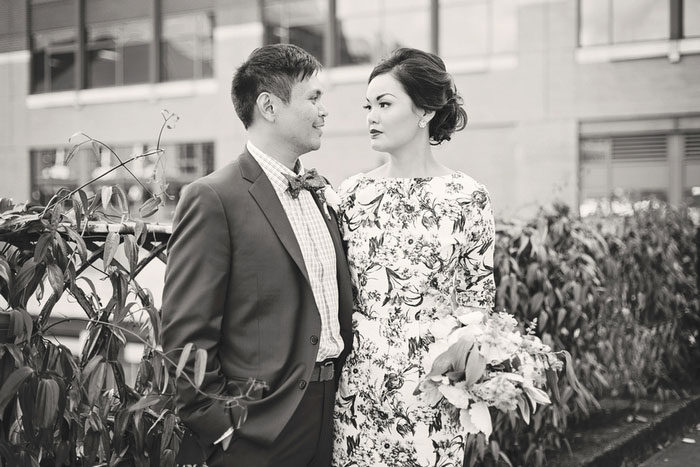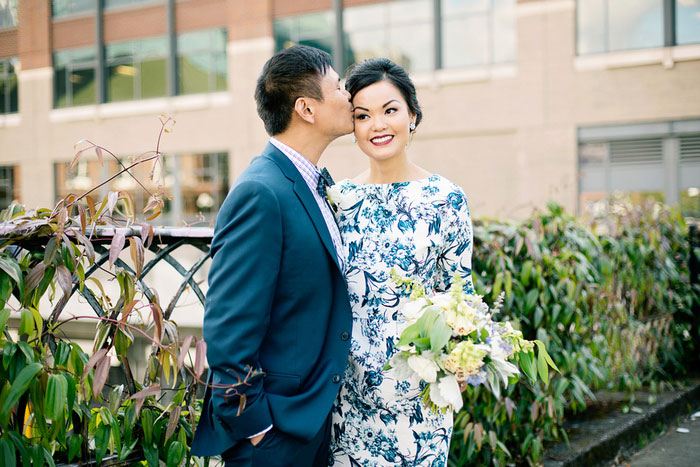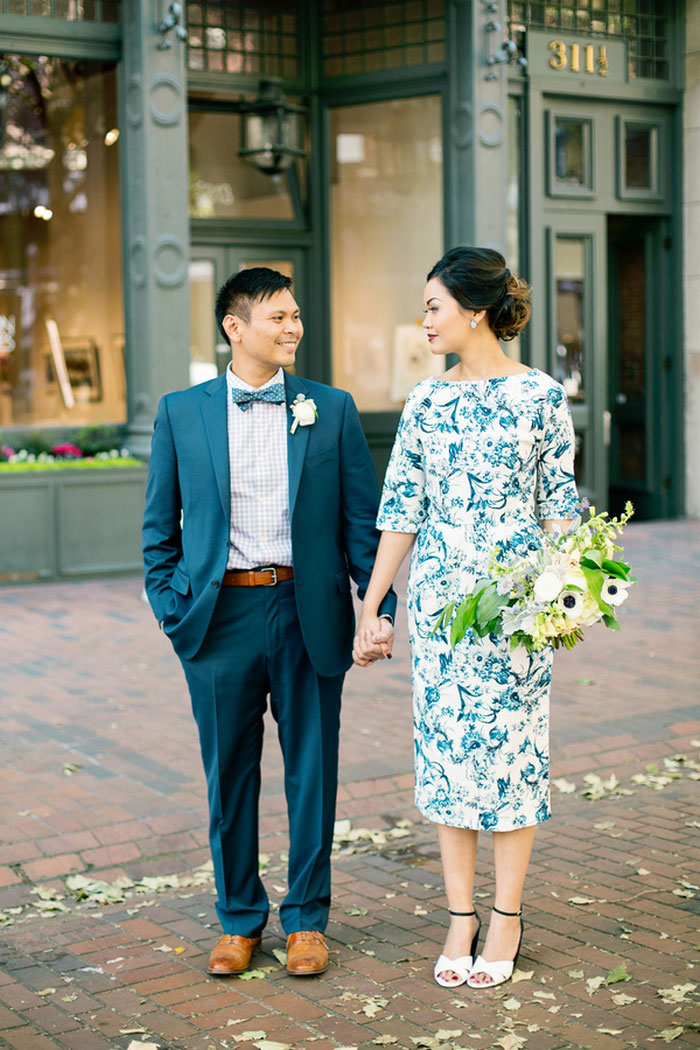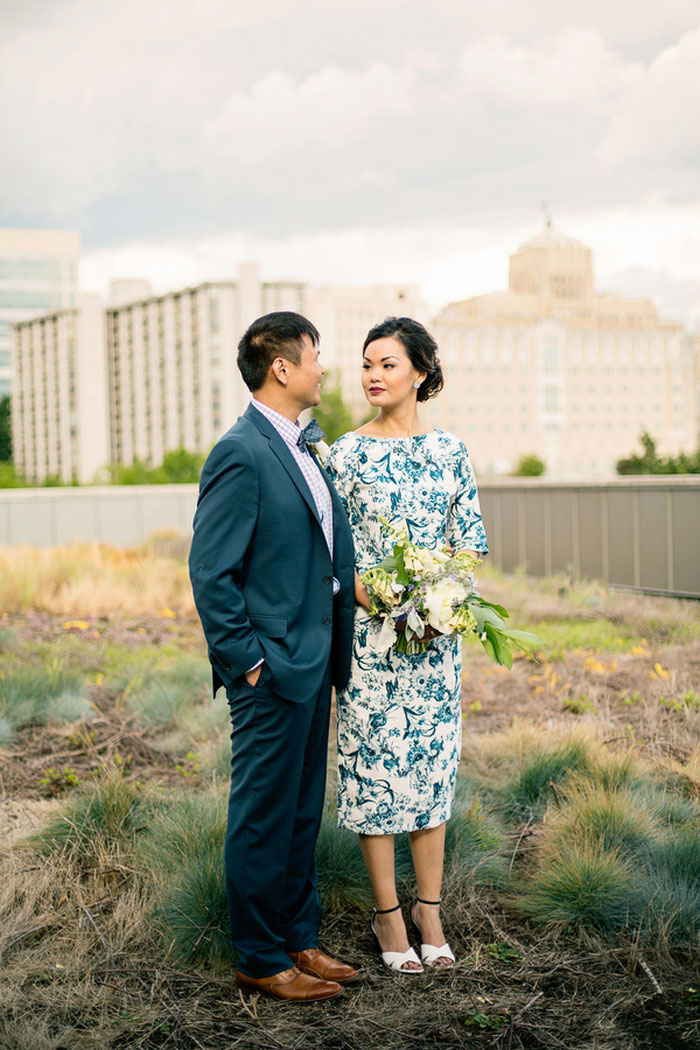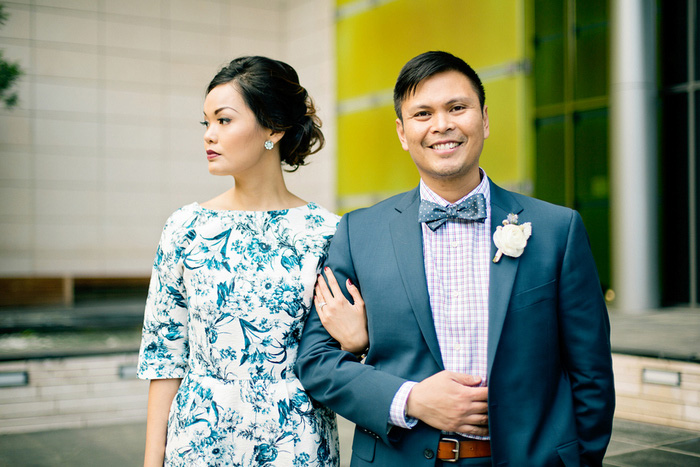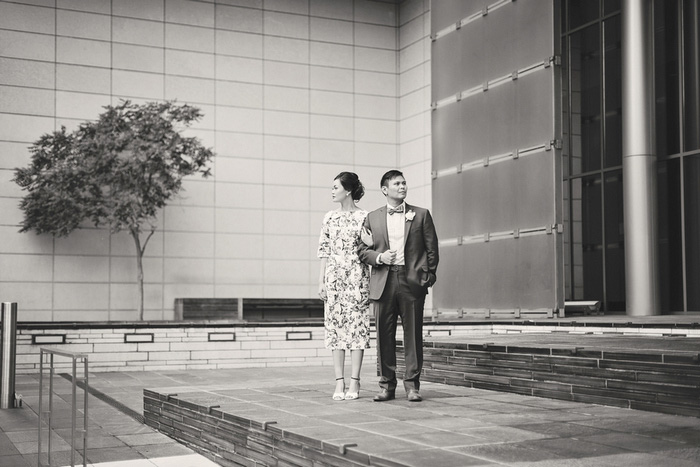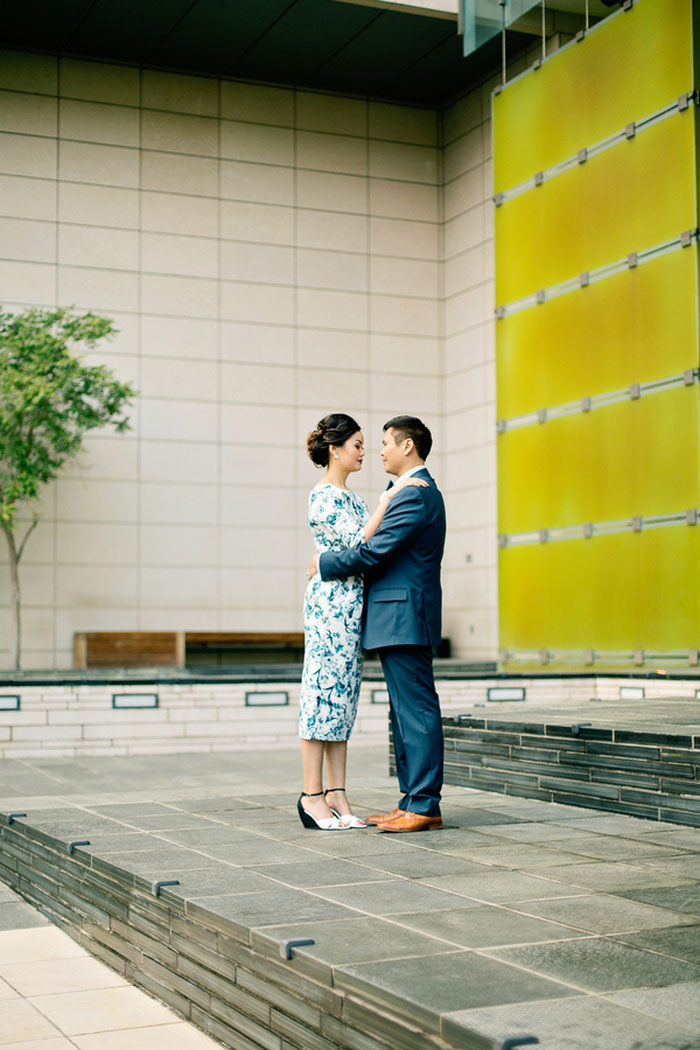 Did you have any 'issues' with the small guest list from friends and family? If so, how did you address them?
Once we decided that we were having an intimate wedding, we were pretty firm moving forward with our plan. It also worked out that we could not comfortably fit more than 50 people, plus vendors, in our backyard.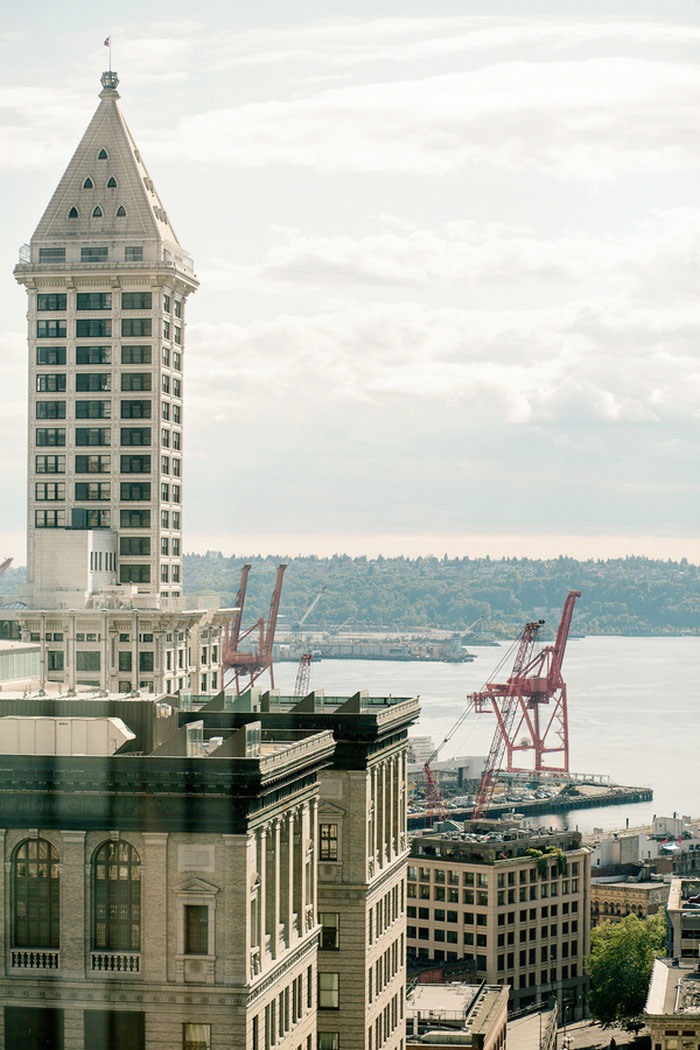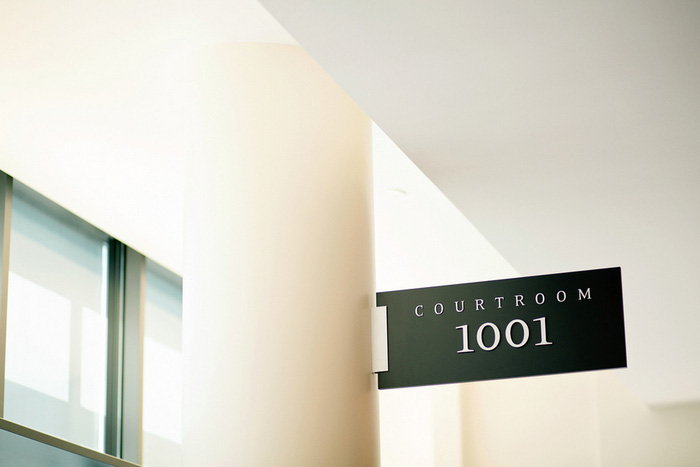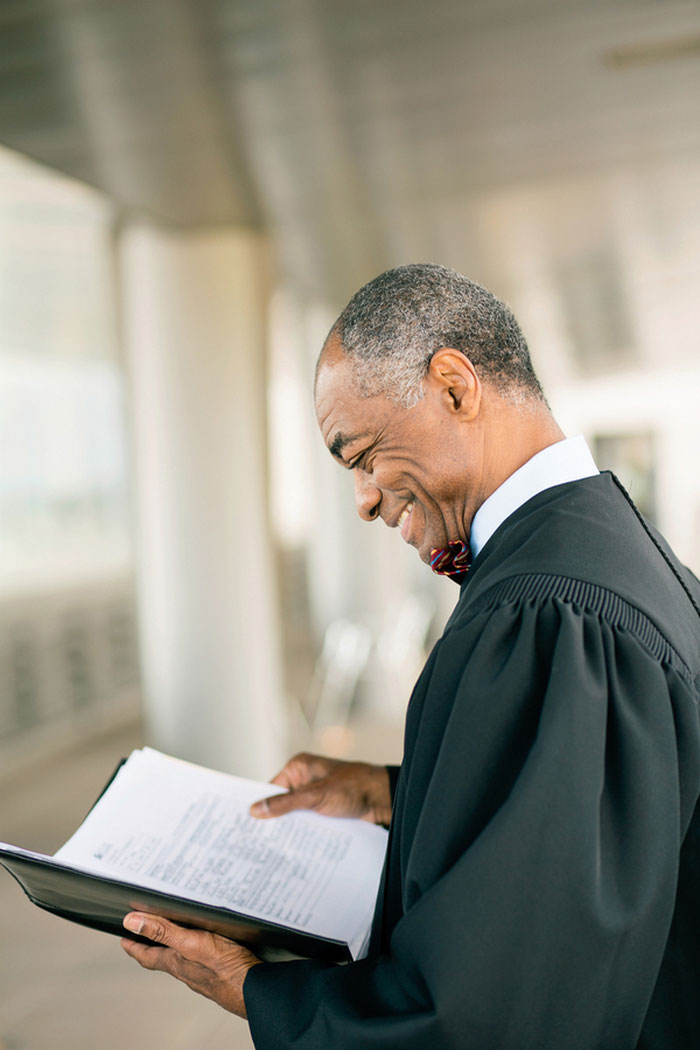 What were the highlights of the ceremony?
We were so lucky to be able to do our ceremony on the rooftop of the Seattle Municipal Court which is only available "weather-permitting". This made for a gorgeous backdrop of Seattle's iconic buildings and the Puget Sound!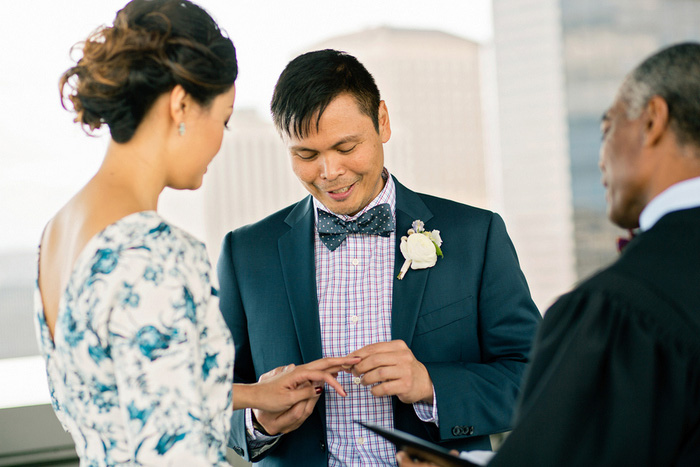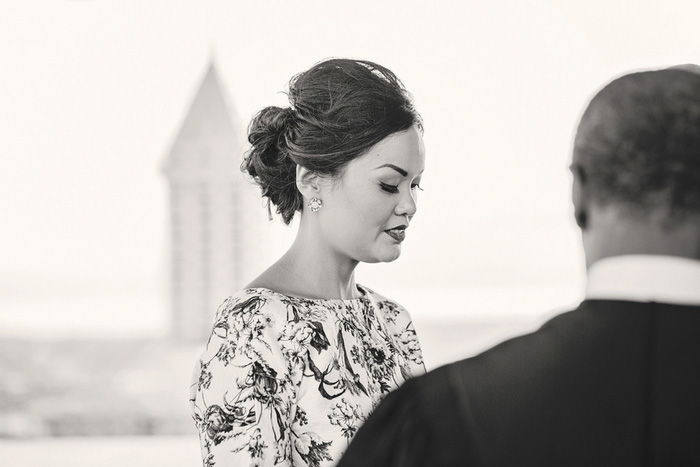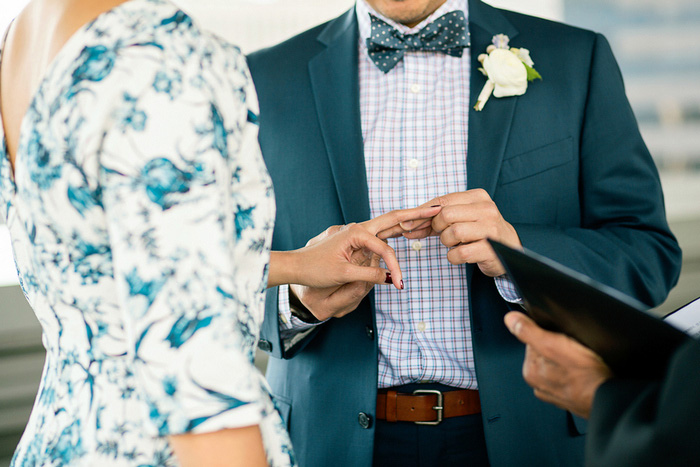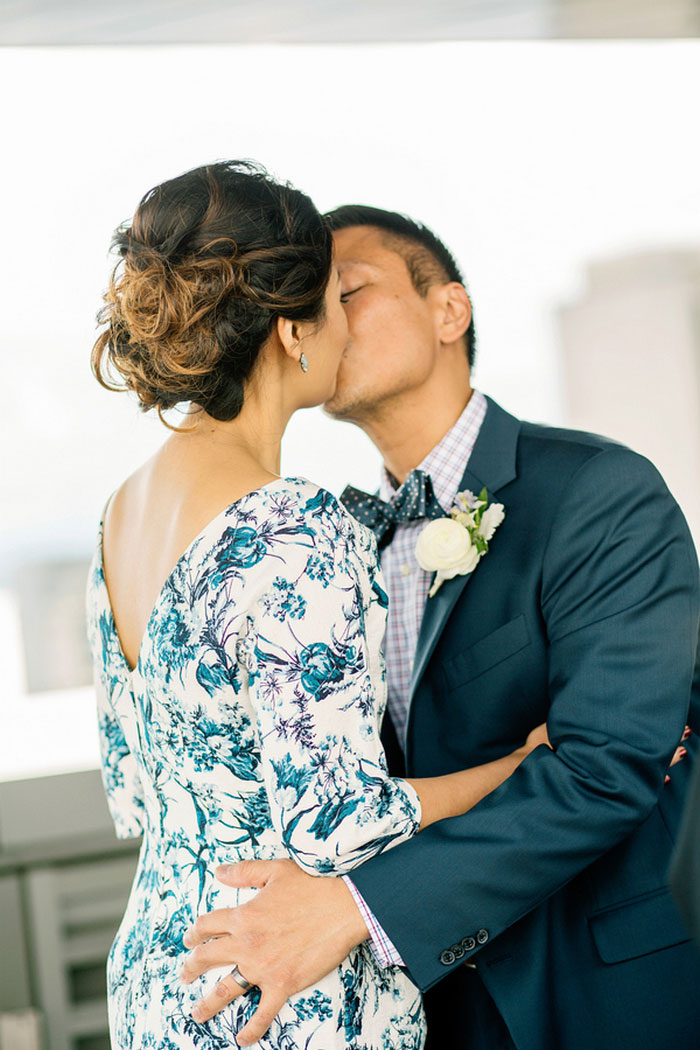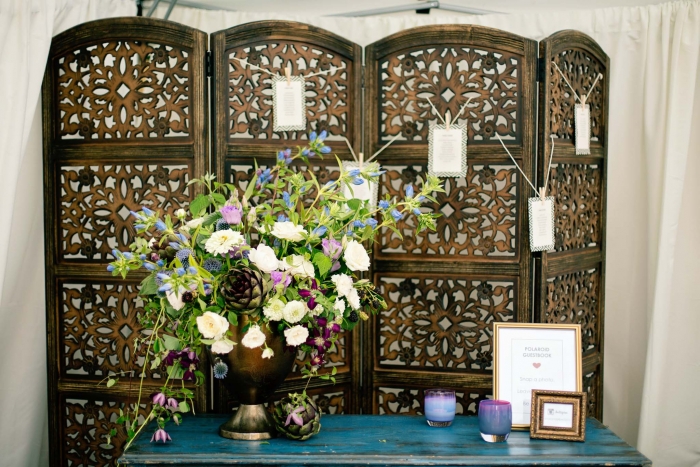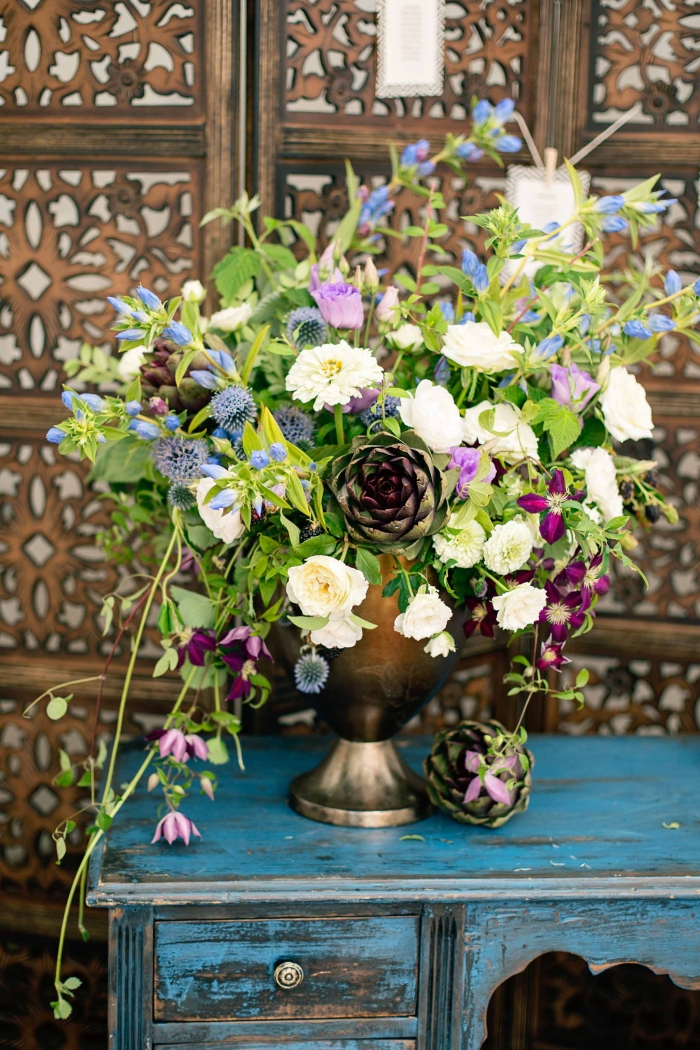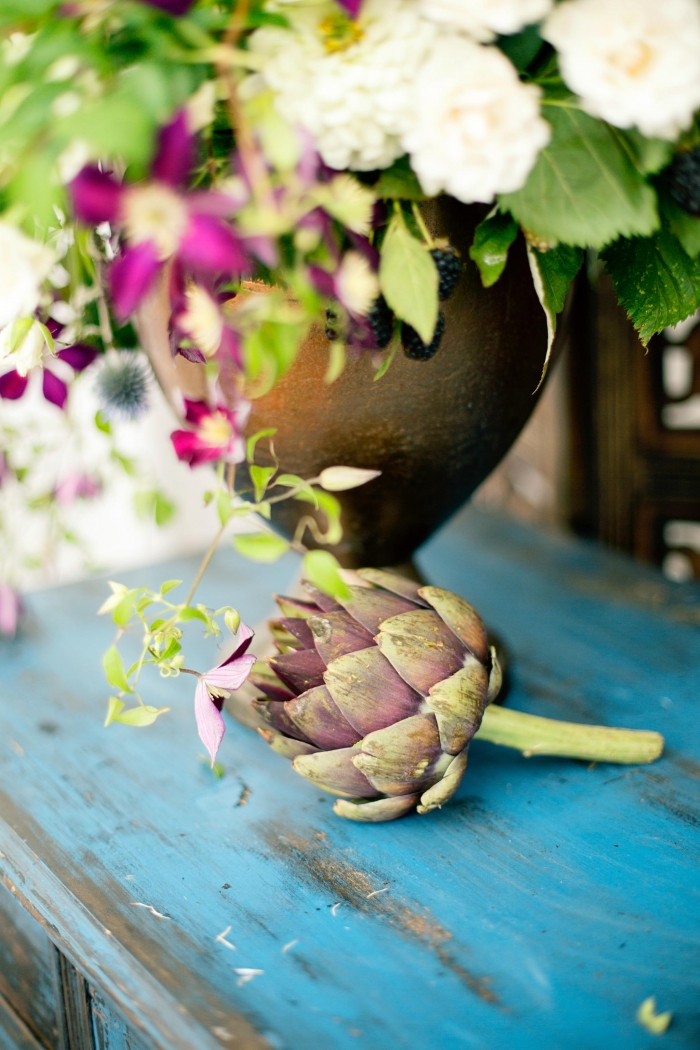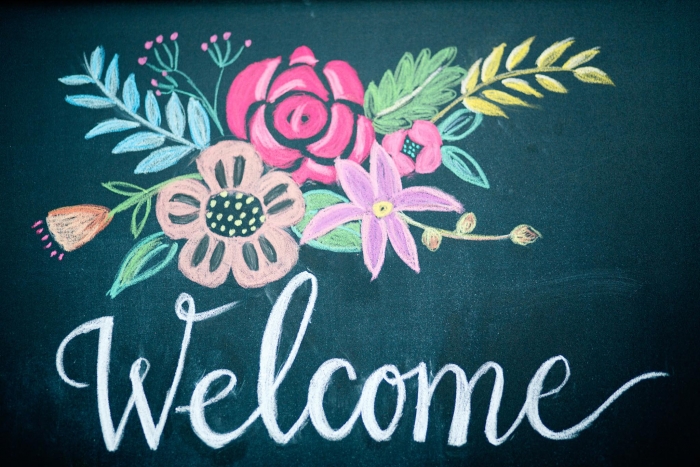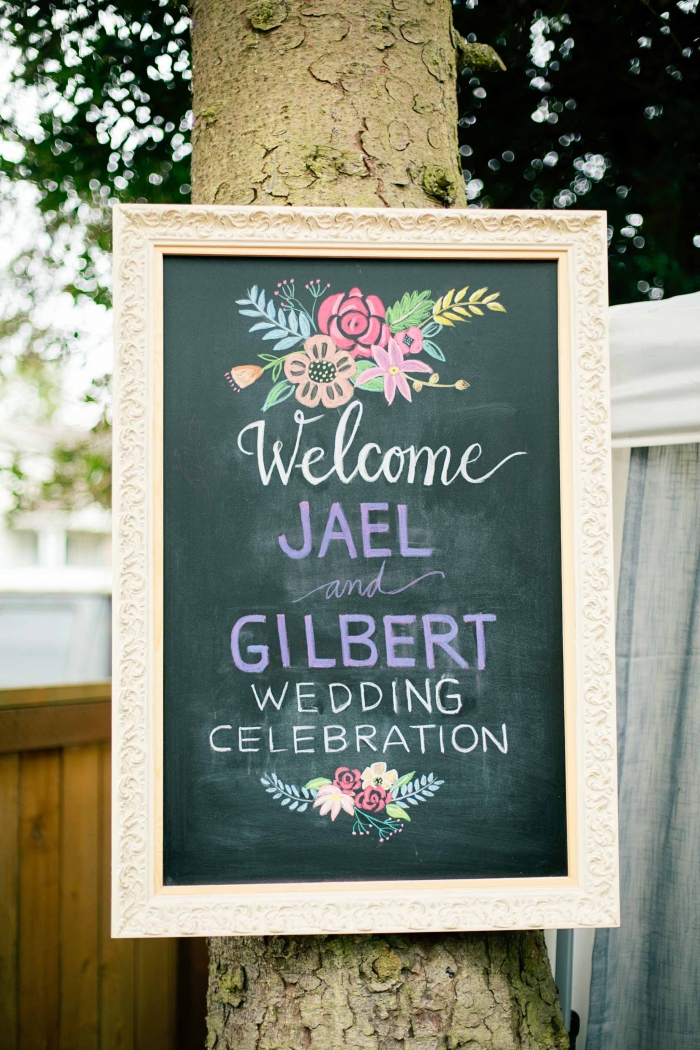 What were the highlights of the reception?
Our wedding reception came 3 months after our civil ceremony since we wanted to host an outdoor dinner party at our private residence, and living in Seattle, our best chance for dry weather is in the middle of summer—having said that, there was lightning, thunder and a downpour the night before! The next day, however, the day of our wedding reception, the skies cleared! And everything went as we envisioned. We had a string duet playing in the background, a family-style meal shared on long banquet tables, and our furry babies even got to enjoy the special moment with their mom and dad and with all of our guests. Also, perhaps an unexpected highlight to our wedding reception, everyone seemed to the magician who we hired as a surprise treat!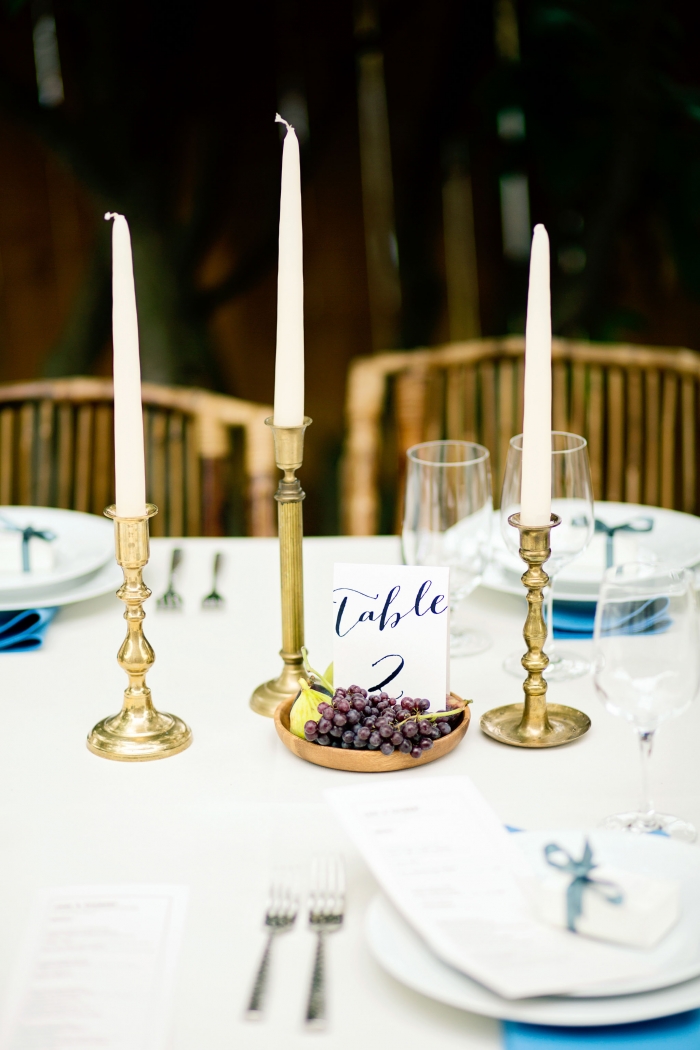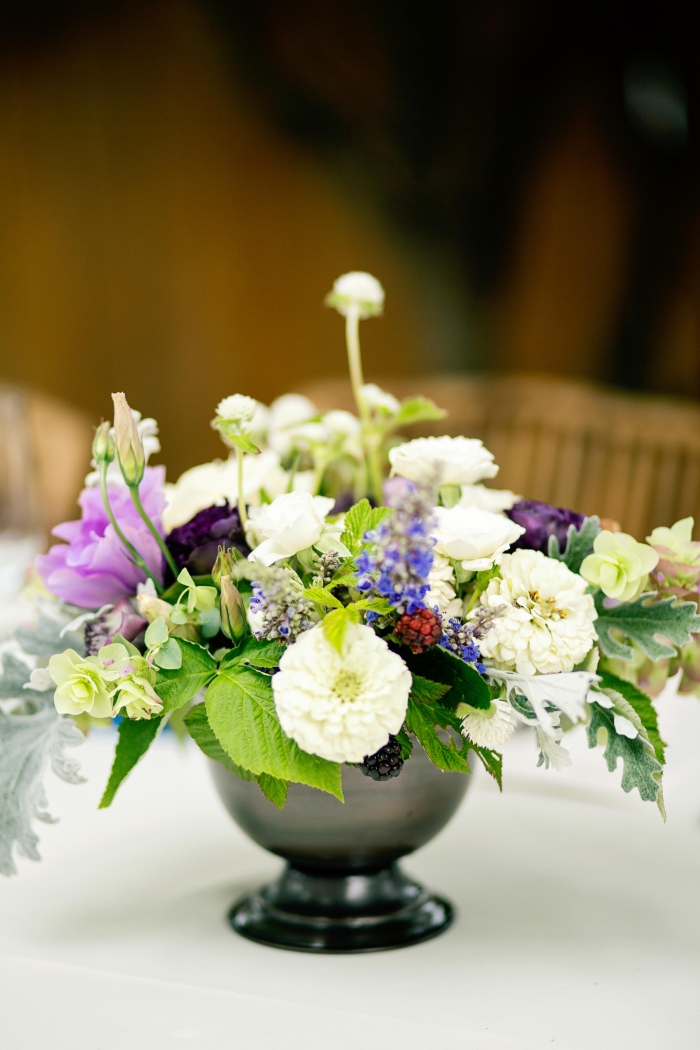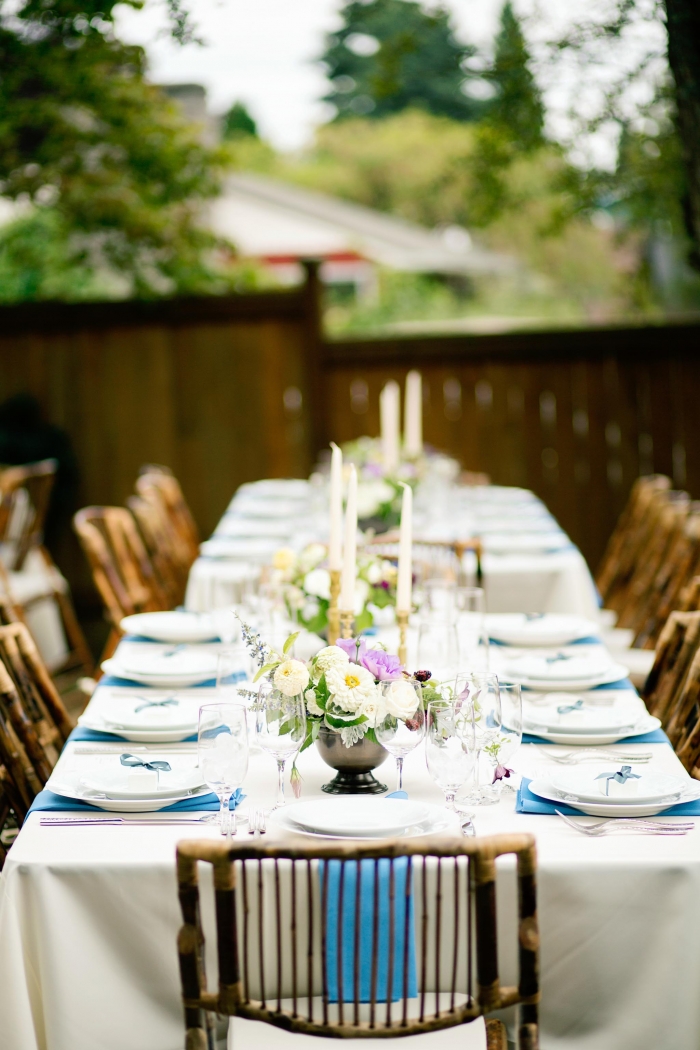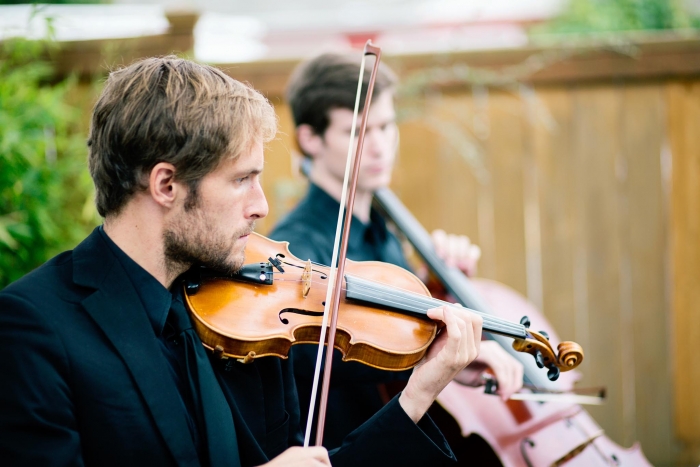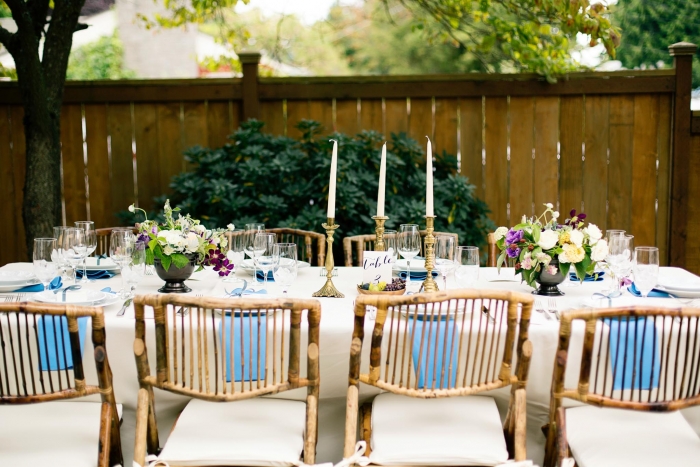 What was the best thing about having an intimate wedding?
The best thing about having an intimate wedding was being able to celebrate an important juncture in our lives at our own home with our closest friends and family who have seen our relationship grow throughout the years.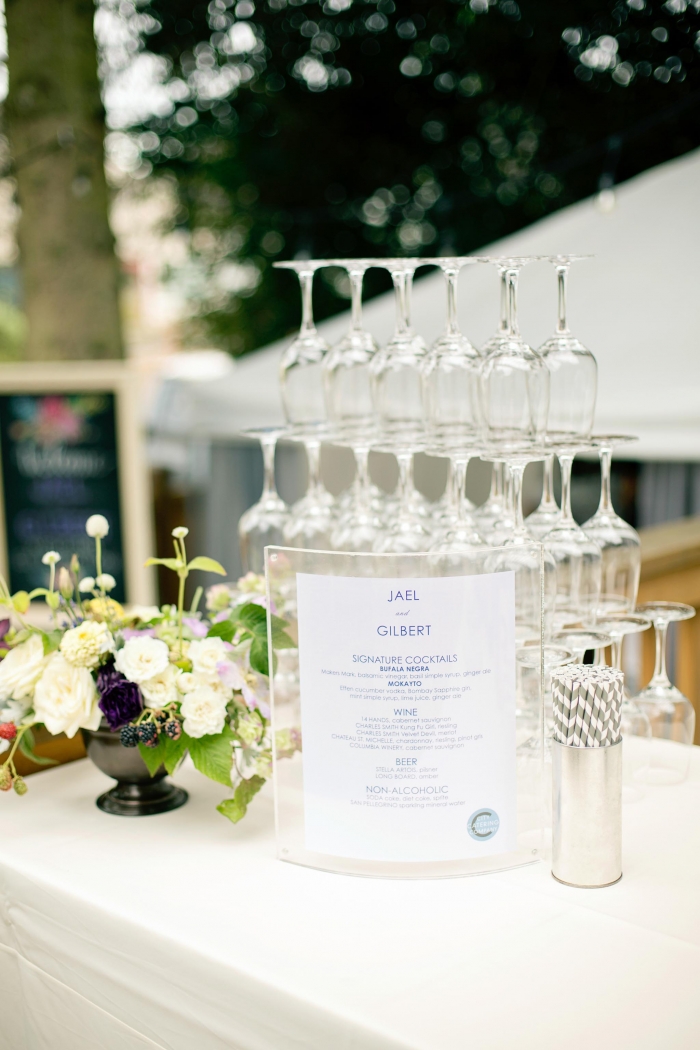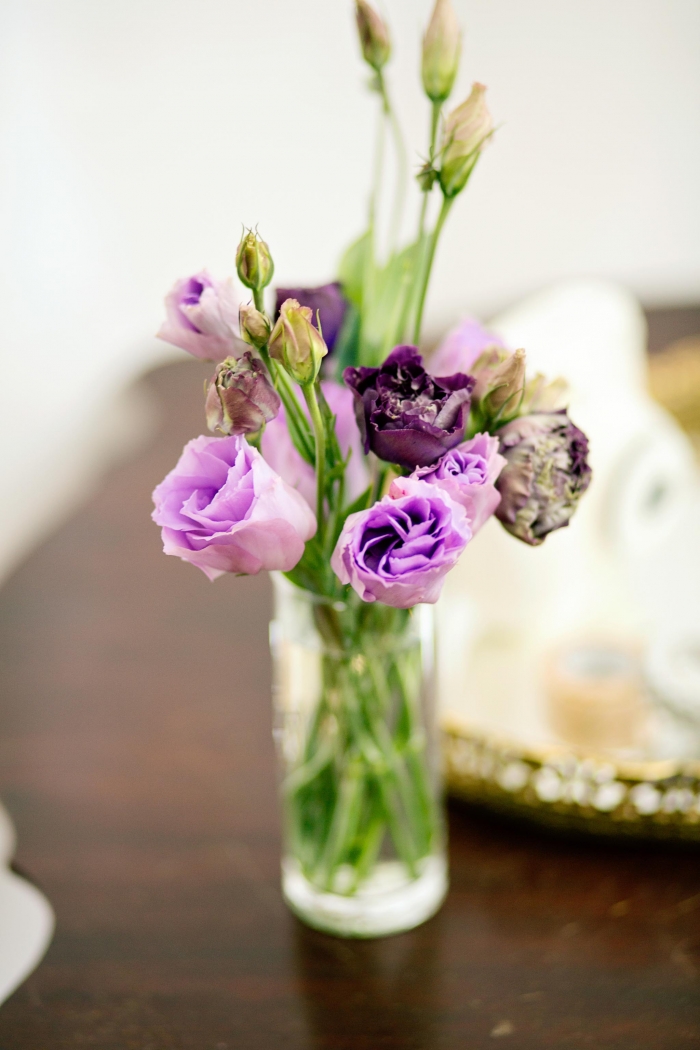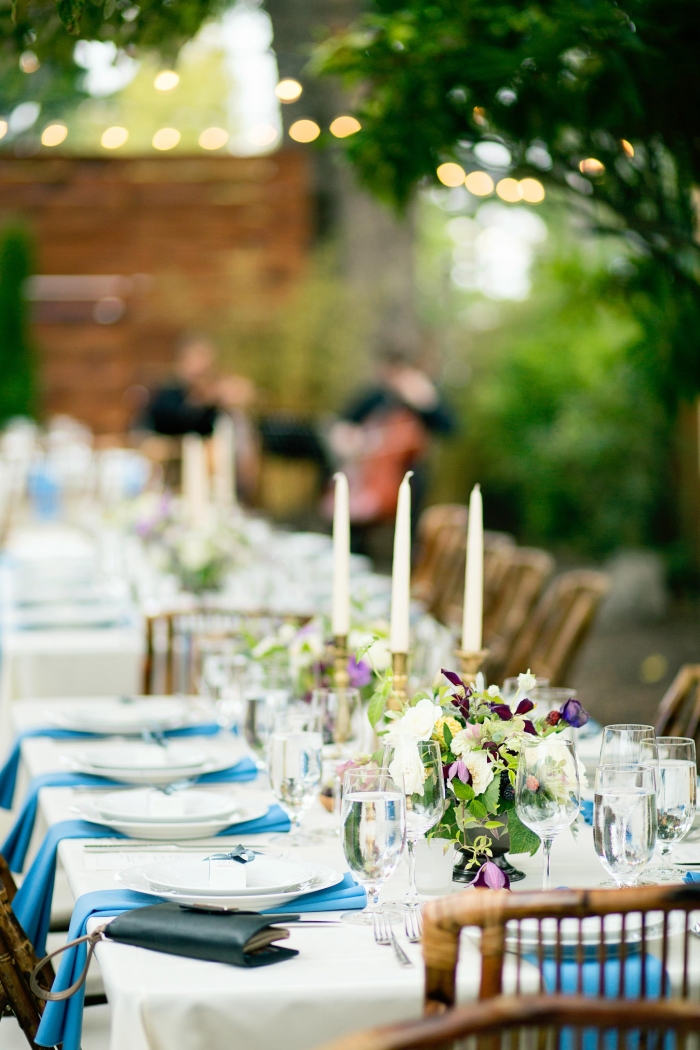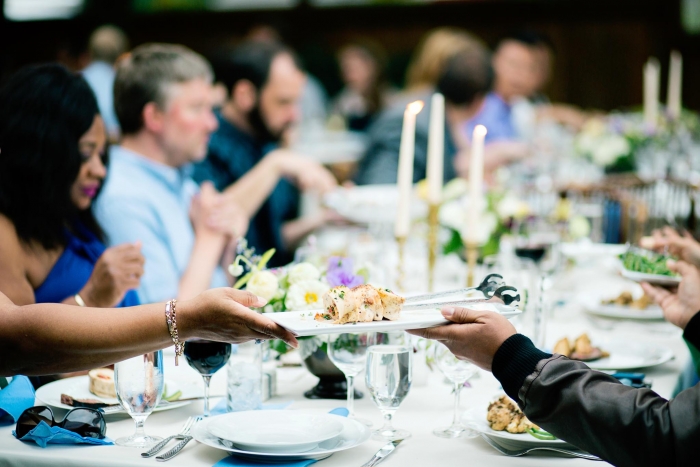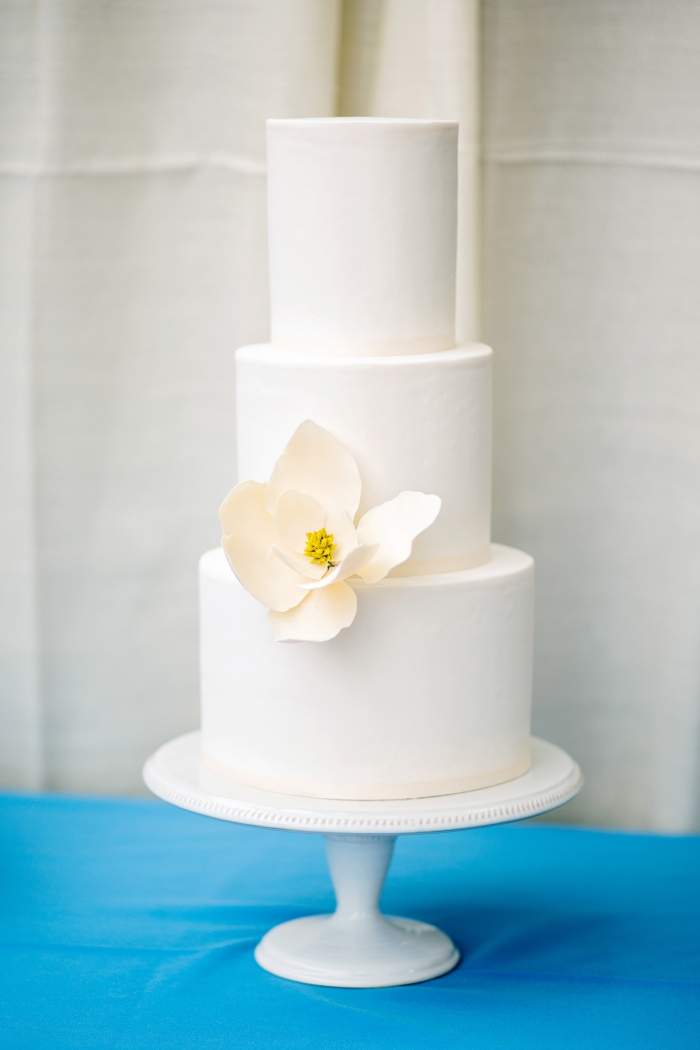 What advice do you have for couples who are considering an intimate wedding?
It is easy to get out of control when planning a wedding in general; planning an intimate wedding is not any different. The best advice we can give is that early on during the planning process, try to be objective. Establish your goal, create a plan, and literally write down all the steps it would realistically take for you to reach the goal that you envisioned; from that blueprint you can fine-tune your process as you go along.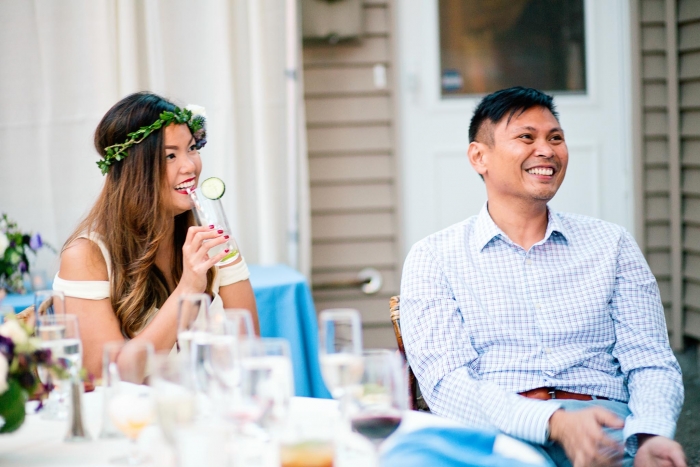 Vendors:
Photography: Photography by Betty Elaine
Caterer: City Catering
Cake: Honey Crumb Cake Studio
Flower: Botanique
Invitations: Dahlia Press
Calligraphy: Letters by Ellen
Vintage Furnishings: Vintage Ambiance
Musician: Puget Sound Strings
Entertainment: Nate Jester of Ace of Illusions
Favors: Fran's Chocolates