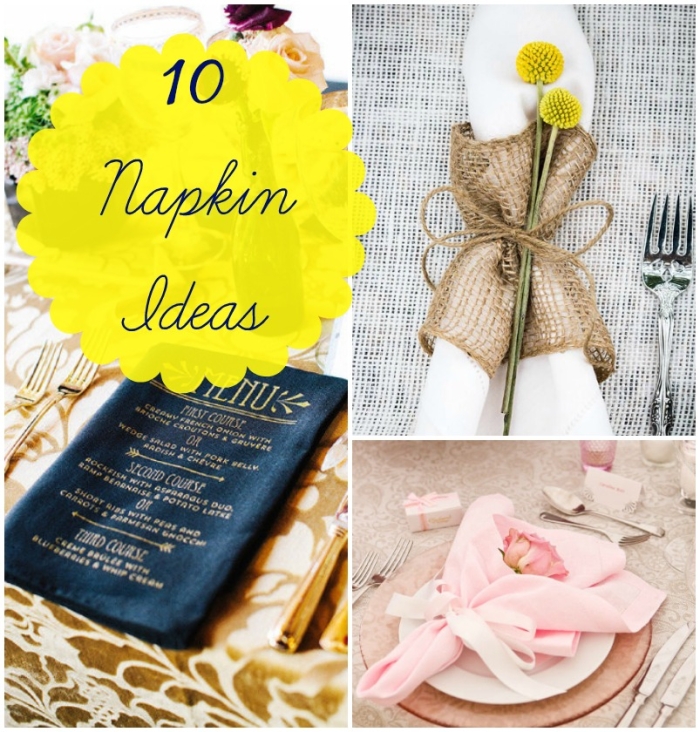 The humble napkin can have a big impact on your tablescape. Napkins can elevate the look of your tables and your guests will definitely appreciate the extra detail. By using a few accessories and some folding techniques, you can change a plain cloth into something dramatic. Here are 10 ideas for napkins that we love:
1. Velvet Ribbon 
Velvet ribbons are probably one of the leaders in the ribbon world. Way ahead of regular ribbon. Using it in your napkin decor will add texture and color to a plain napkin. A vibrant color that complements your floral arrangements will look great.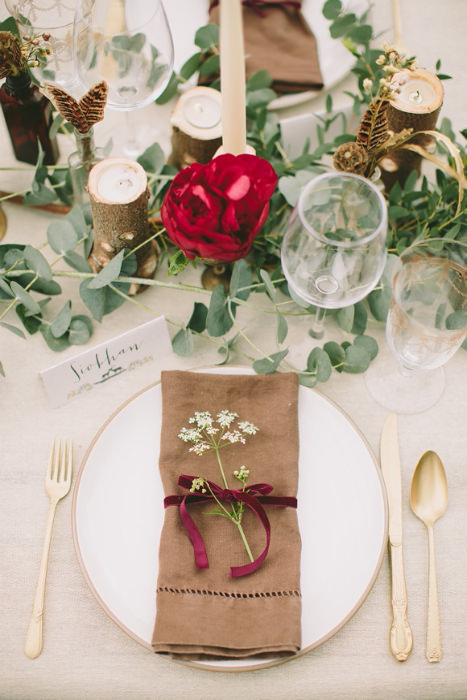 2. Bow Fold
Bows are one of the best decorations to use when a dose of pretty is required. A napkin folded into a bow looks stunning, especially in black to make the look less severe.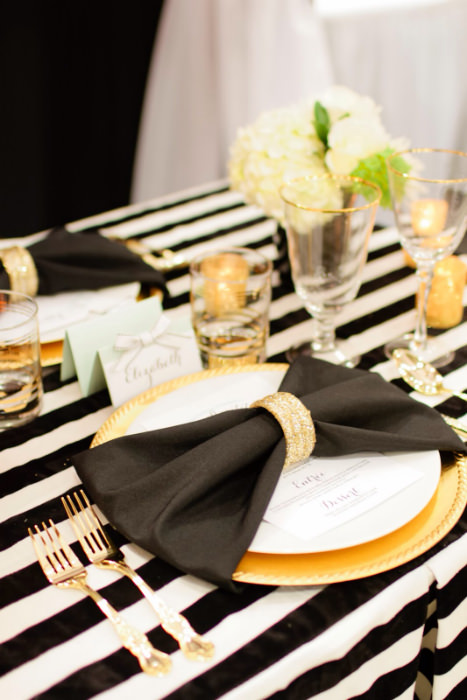 3. Polka Dots and Flowers
We're a little obsessed with polka dots. Is there anything that doesn't look good with a polka dot application? They look rather lovely on napkins, especially when there are flowers neatly tucked into it.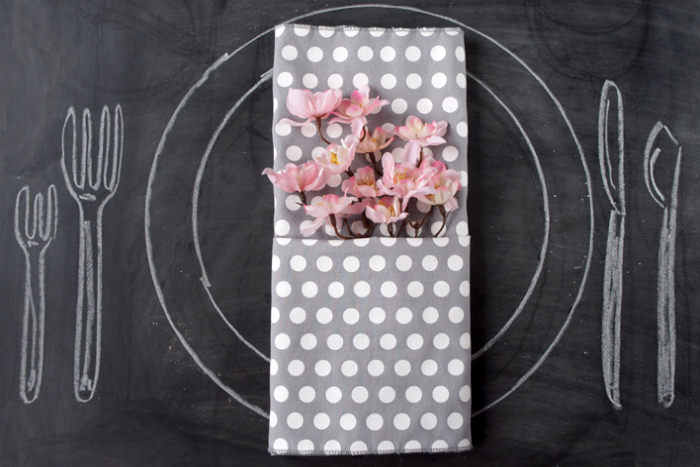 4. Table Numbers
Printed napkins are the epitome of double duty. These napkins are also table numbers, so you can print the same number onto each napkin at the table. It saves you having to think of an additional table number idea and you can focus more on the centerpieces.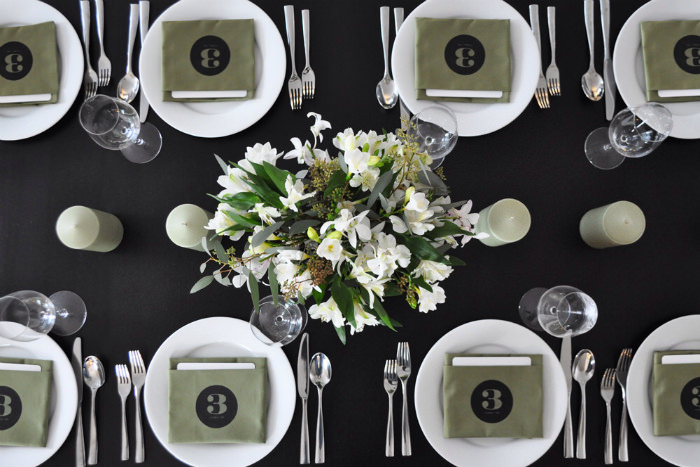 5. Printed Menu
Another printed napkin idea is a menu. Printing your  menu onto your napkins not only saves paper and space but is a nice keepsake of the day (when cleaned!).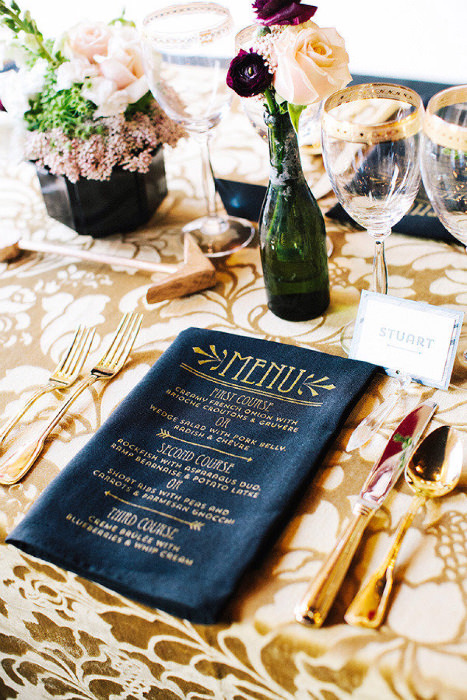 6. Influenced By Nature 
Fold a green napkin into the shape of a leaf for a nature inspired wedding. Combine this with a few flowers and leaves as a tribute to the outdoors.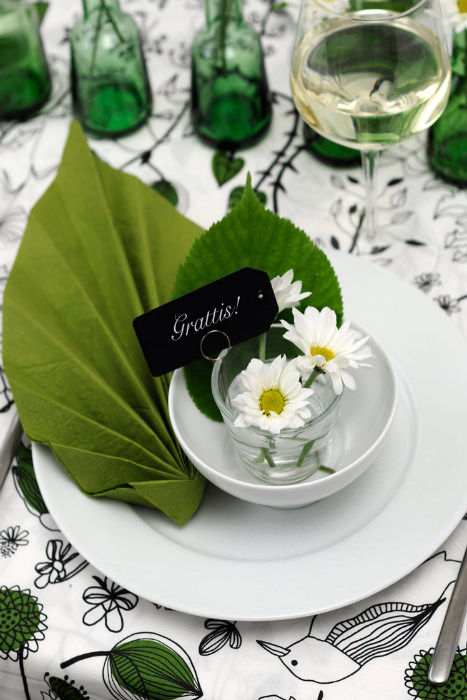 7.  Pretty In Pink
Use a rose as the centerpiece of your napkin and create a delicate shape around it to give the illusion of a blossoming flower. This is a feminine napkin idea for a pink wedding.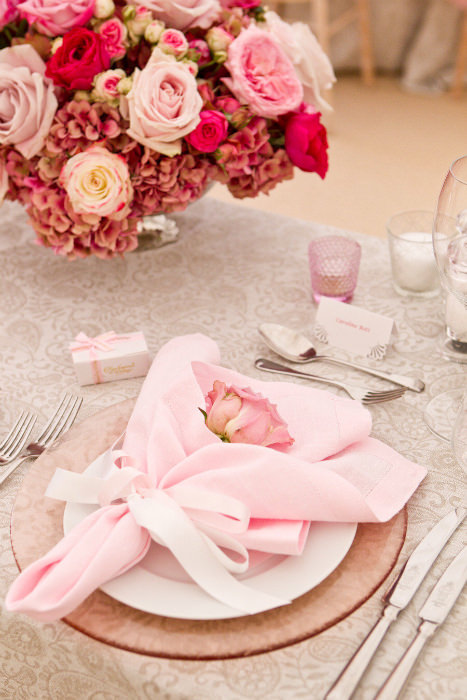 8. Elegant Fold
It might be time to search for some etiquette books and read up on the art of napkin folding. Elegant folds tucked into a jeweled napkin holder give a polished finish to table settings.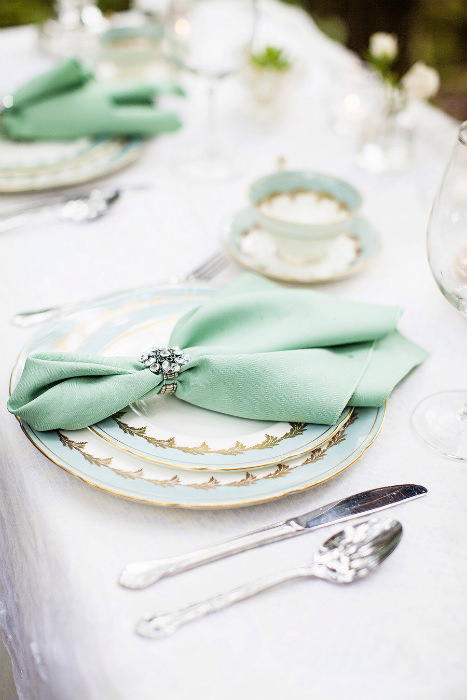 9. Rustic Charm 
Wrapping a stiff white napkin in burlap or netting gives it a rustic look and lessens the formality.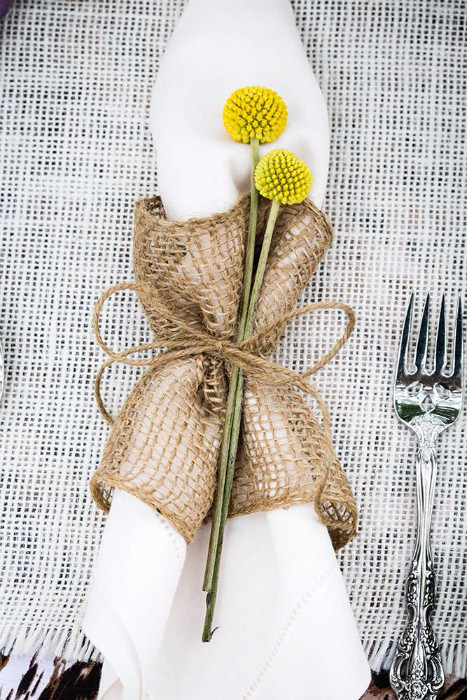 10. Bohemian Ribbon 
For a colorful decoration to your table, tie your napkins with multiple strands of ribbon. Having the ribbon in a longer length that drapes from the table adds some drama.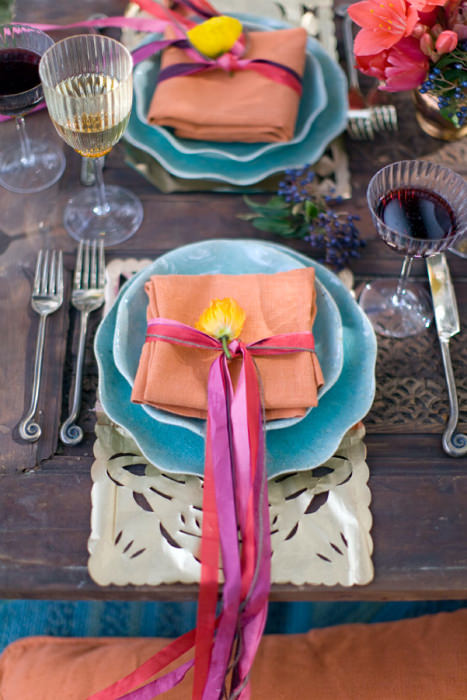 Photo one: magnoliarouge.com; Photo two: abby mitchell events; Photo three: hotpolkadot.com; Photo four: twigandthistle.com; Photo five: katiestoops.com; Photo six: livethemma; Photo seven: photographybycatherine.co.uk; Photo eight: seriouslysabrinaphotography.com; Photo nine: tracyautem.com; Photo ten: jessicaclaire.net