A bow represents a finishing touch, a final detail to something made by hand, and I love that it is now becoming popular in the most carefully curated of designs: the wedding.
I have to admit that while I was gathering images for this post I appeared to have come down with a rather strong obsession with the bow in the hair (or hair as a bow) look. Here are a variety of my favorites and I'm sure you can find a style that would fit from rehearsal dinner to reception!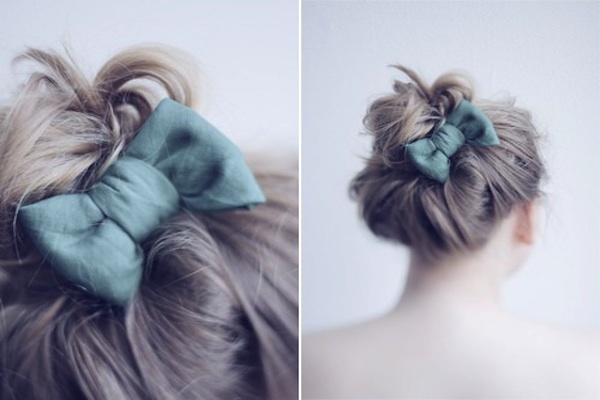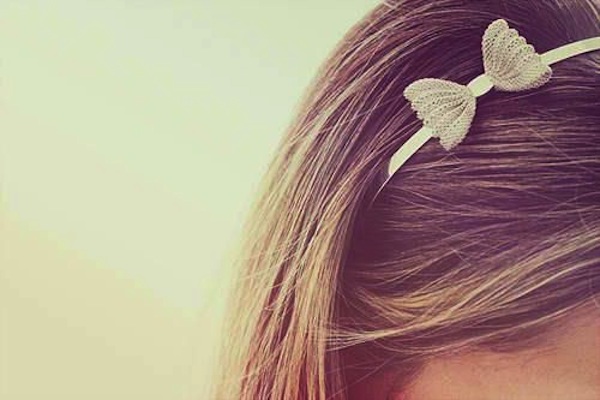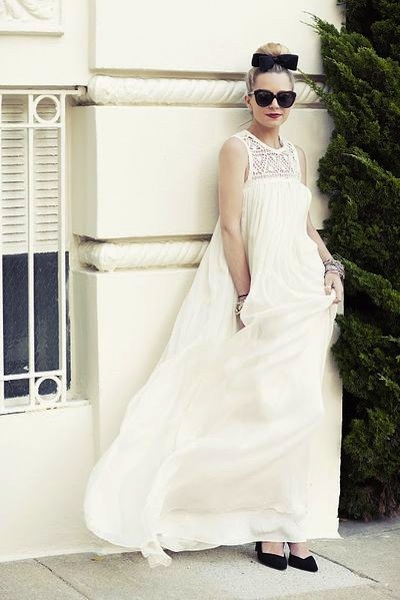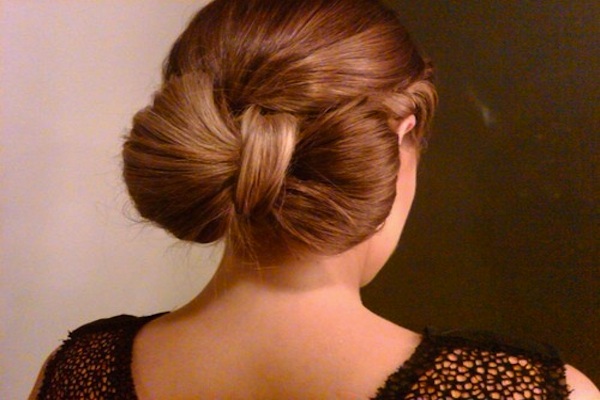 There are also a few dresses that incorporate bows that I like as well. I love this black and white striped bow on the back of this wedding dress. It's unexpected and such a fun pop to a formal gown. The second dress is a more formal approach with the sophisticated bow detailing to the front of the dress. I love how the next dress has a sexy low back, but is made more playful by adding a black bow. For a sixties Twiggy-inspired look, this sheer topped dress with fun loopy bow tie is perfect.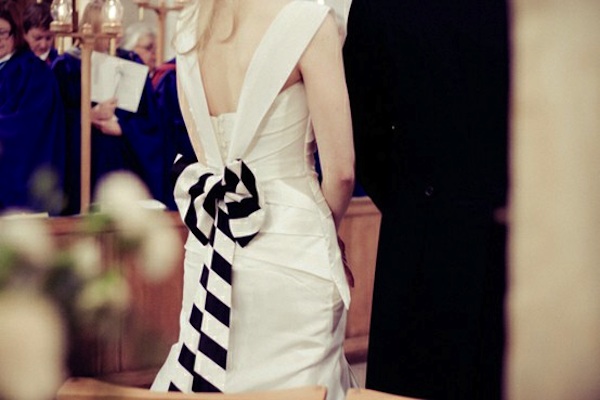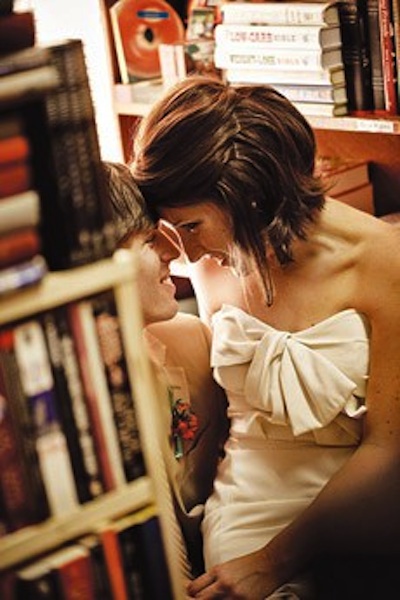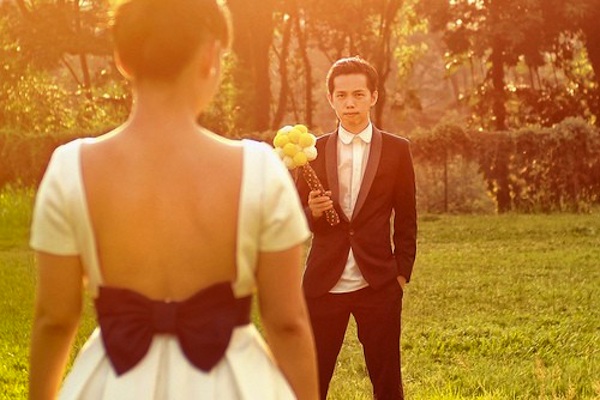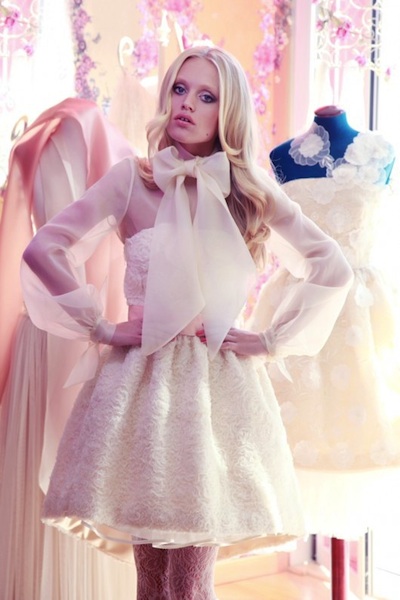 Now for the guys. I love the bow tie trend! Bow ties can look formal, or casual, depending upon the fabric and colors you pick for them. I especially like the instructions that go with the bow ties for the groomsmen!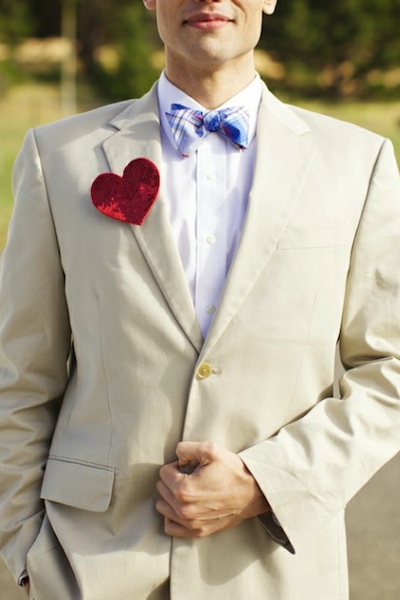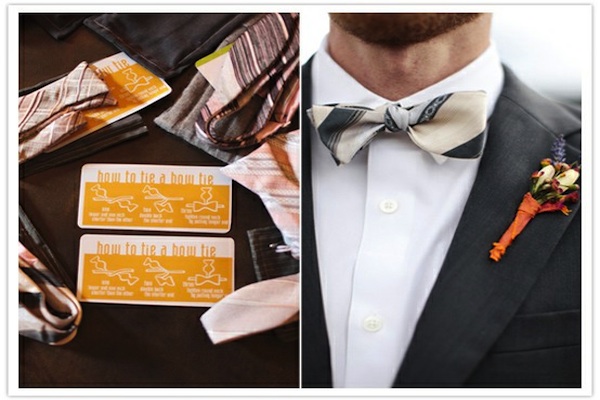 Last bow tie segue, promise – this bow tie cake is so amazing. I haven't seen anything like it before. Such a fun way to incorporate vintage details, as well as adding a masculine touch to an otherwise delicate cake. The cake stand being a vintage suitcase is just another amazing bonus! The next two cakes are another way to have a more subtle bow effect on your cake. Very classic and simple, while still having the fun element of the bow.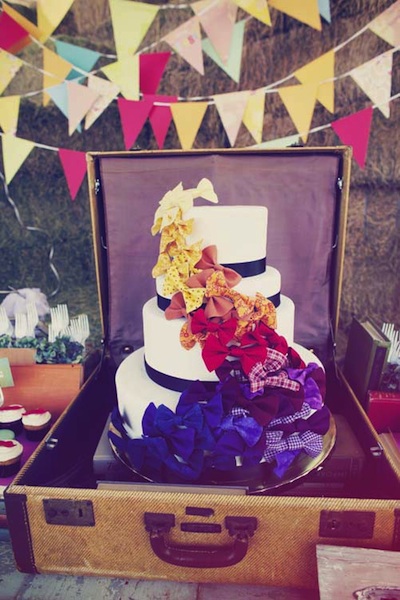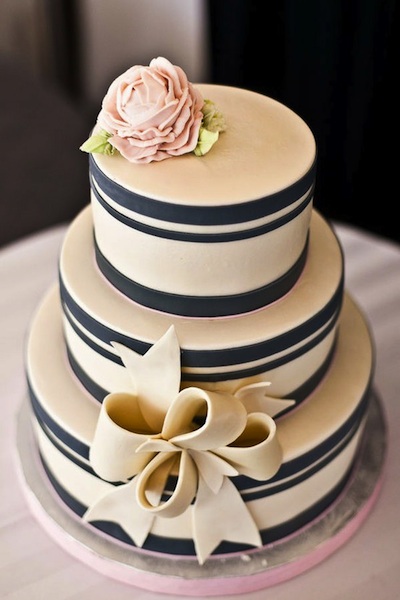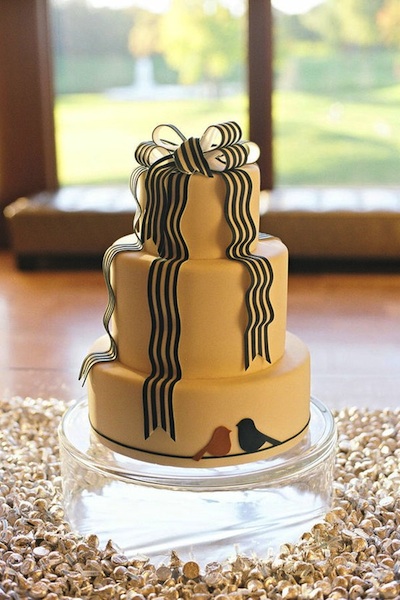 These are a few cute ideas for incorporating bows into your favors as well. Here are two ways to use bows with macaroon favors. A simple and pretty ribbon tied in a bow is extremely simple, but also looks sophisticated. Adding a ribbon bow to the top of a toothpick is also super easy and makes a cute favor flag.
Bows can also be incorporated into your wedding decor as well. Tying bows on chairs is an easy way to dress up a rental item and add personality to an otherwise boring chair. I love these loose silken bows, they look very regal and classic. The ribbon bows are great too because they add femininity and fun to masculine and formal chairs.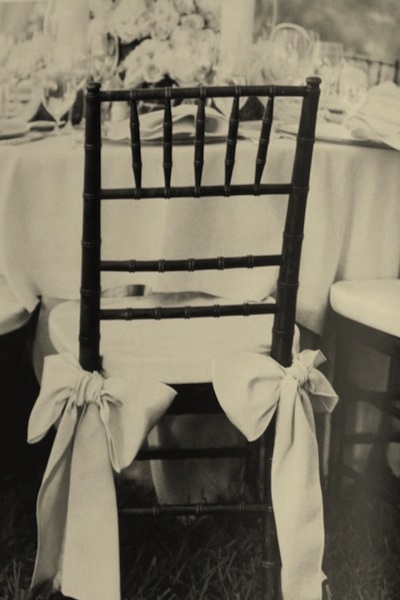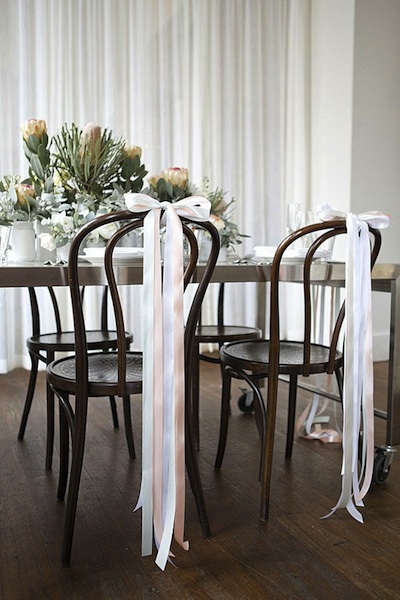 Napkin bows are also very stylish when the center cinching part is made simply. When beads and complex items get involved it can get a little tacky.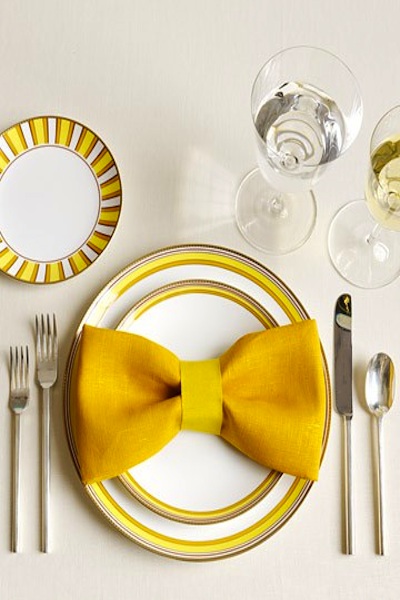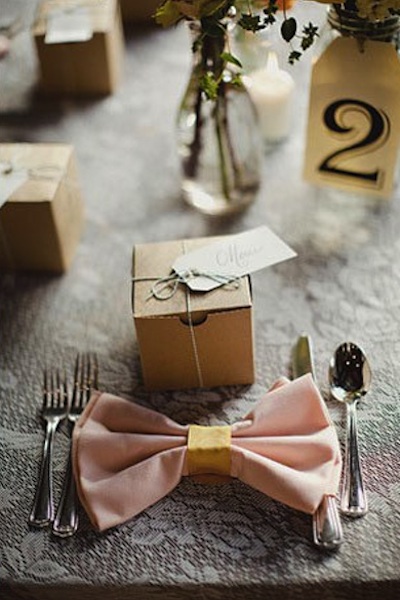 Obviously these details are just that, details. Used sporadically bows add a delicate and "finished" look to the items they're applied to. Bows are also a great item to make by hand because of how simple they are!
Image One: weheartit.com; Image Two: oncewed.com; Image Three: a5.sphotos.ak.fbcdn.net; Image Four: ritzybee.typepad.com; Image Five: hairwars.tumblr.com; Image Six:thebijoubrideblog.blogspot.com ; Image Seven: brides.com; Image Eight: beautifulcliche.tumblr.com; Image Nine: unbeaujour.fr; Image Ten: jesihaackweddingsblog.com; Image Eleven: 100layercake.com; Image Twelve: rocknrollbride.com; Image Thirteen: stylemepretty.com; Image Fourteen: stylemepretty.com; Image Fifteen: citified.blogspot.com; Image Sixteen: stylemepretty.com; Image Seventeen: prettystuff.tumblr.com; Photo Eighteen: stylemepretty.com; Photo Nineteen: marthastewartweddings.com; Photo Twenty: tumblr.com
Rebekah owns the even design company A & B Creative. Read Rebekah's blog.