We are sea glass crazy here at IW, and today we've rounded up ten stunning sea glass jewelry finds from Etsy. Give the jewelry to your bridesmaids, or wear it on your wedding day. We can't think of anything more perfect for a beach wedding, can you?
One way to get something to match for all of your bridesmaids is to choose one kind of stone, like sea glass. These sea glass initial necklaces by BeachCoveJewelry include a sterling silver initial and a Swarovski charm for a personal and special gift.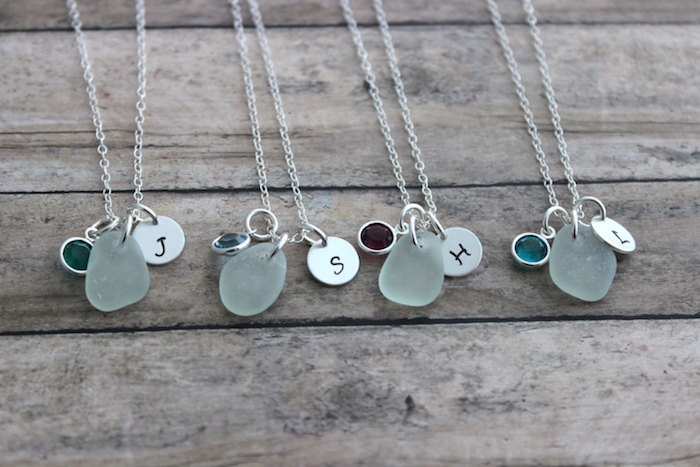 These bridesmaid's sea glass necklaces by IslandGirlCanada are made from sea glass collected around Vancouver Island. The sea foam, turquoise and blue colors are delicate, elegant and versatile for your girls to wear for the wedding or as everyday jewelry.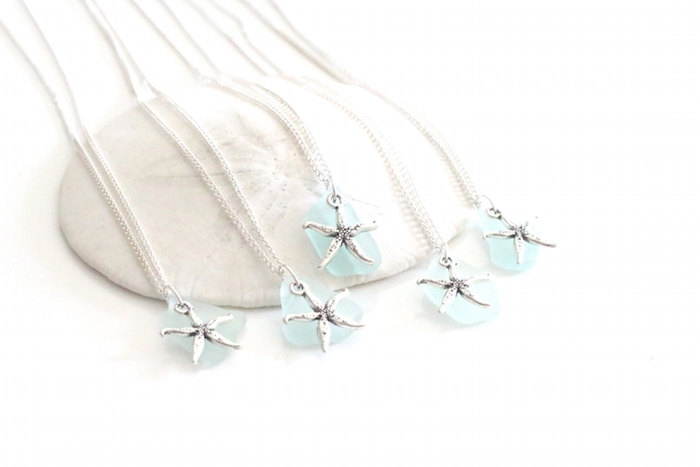 Like when you put your ear up to a sea shell, sea glass evokes memories and essences of a certain place in the world. This sea glass necklace by SunshineDayDesigns is reversible and includes genuine sea glass from Puerto Rico.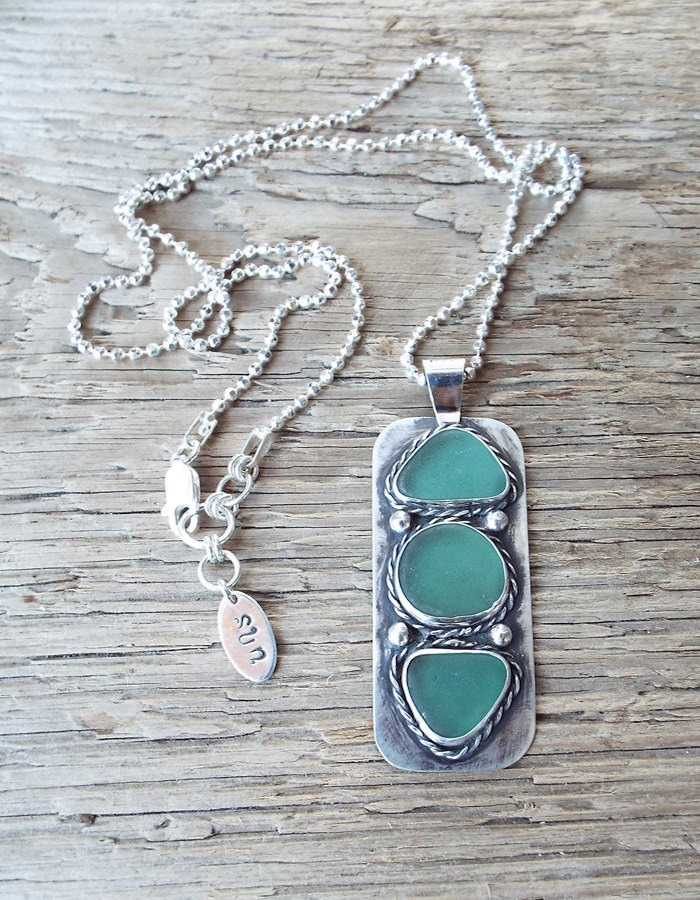 Each sea glass piece is made a little different, so you know you will be getting something slightly different like this sea glass necklace by lacylauragray.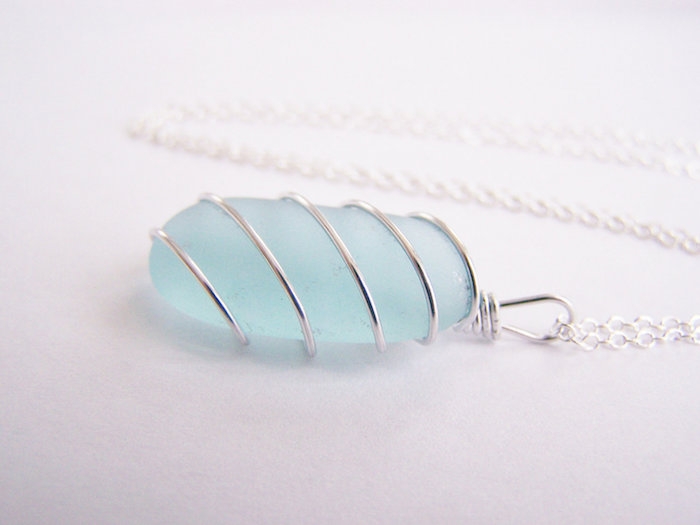 The pieces of sea glass on this sea glass necklace by ShardsbyTania are shaped into a petal. This would be a stunning statement piece for a boho bride on her wedding day.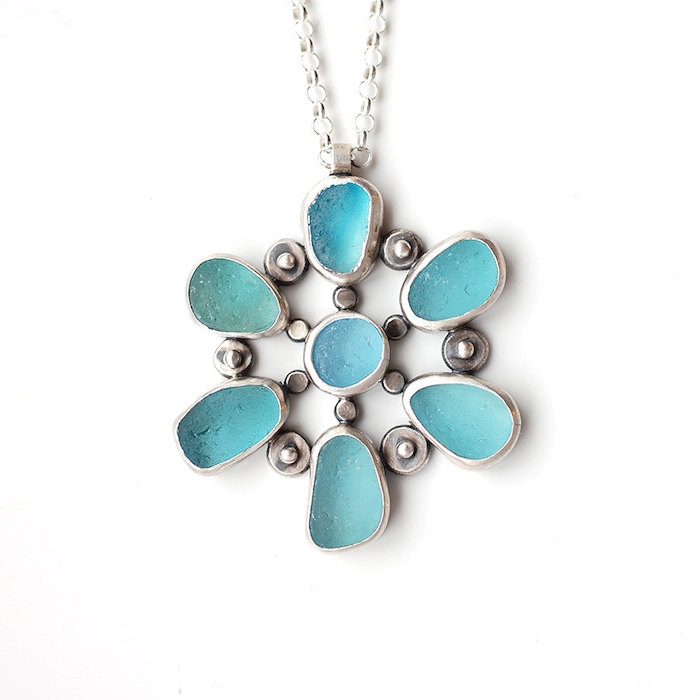 The different colors of sea glass are made by the sun's reaction to the glass, which also sometimes gives it an "etched" look. This sea glass pendant necklace by thestrandline is slightly frosted and set in sterling silver.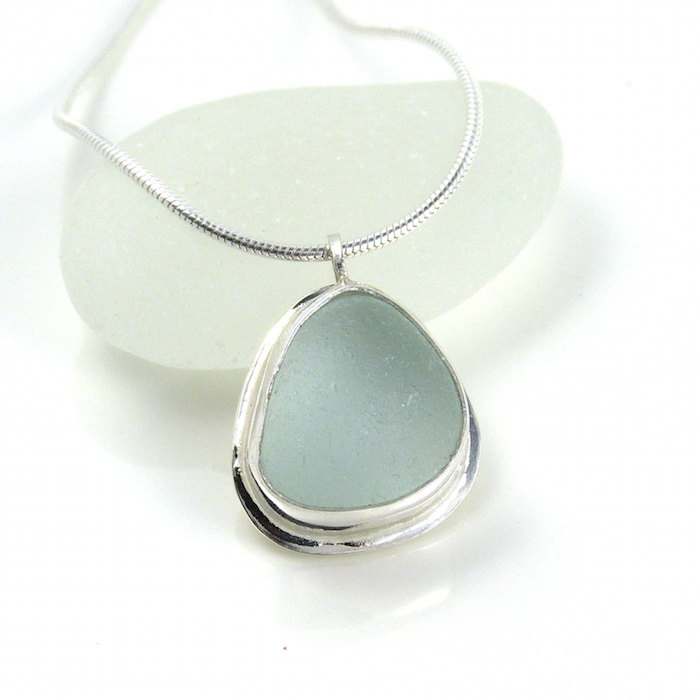 Turquoise sea glass like the one on this sea glass anklet by seaglassdesign is quite rare. Sea glass varieties depend on the colors of bottles and glass that were originally discarded, so you can't be that picky when you're searching for it. These anklets would be a nice gift to your bridesmaids for a beach-themed or destination bachelorette weekend or wedding.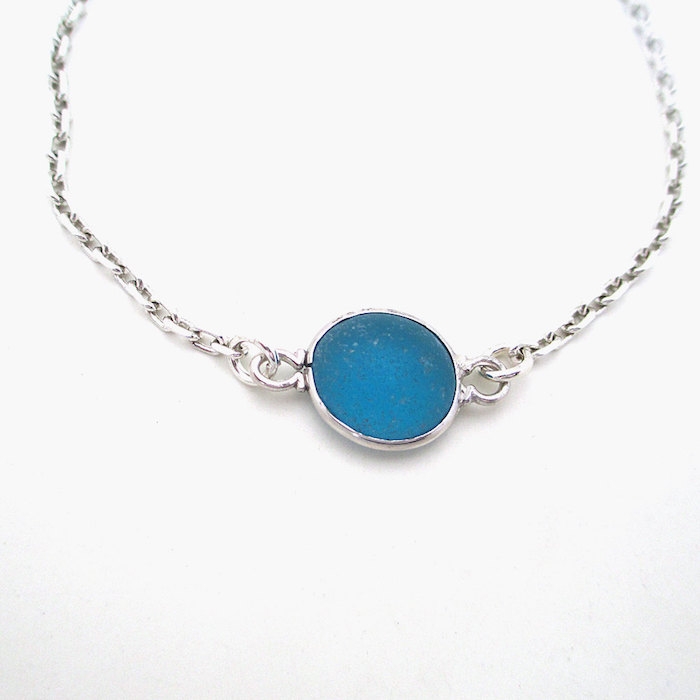 We love how the shapes on these sea glass drop earrings by ShardsbyTania are all slightly different. Because sea glass is made from "found" materials, all of the glass has a story behind it. You could even give sea glass jewelry to your Mother or Mother-in-law to wear at the wedding.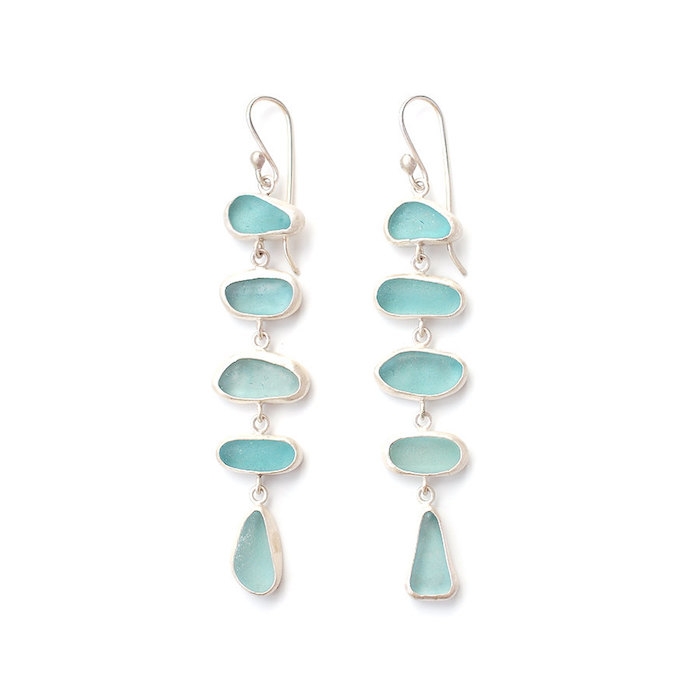 The colors of sea glass are all soothing and serene colors that have that feeling of being carried by waves. These sea glass earrings by DriftInJewelry have a natural beautiful look.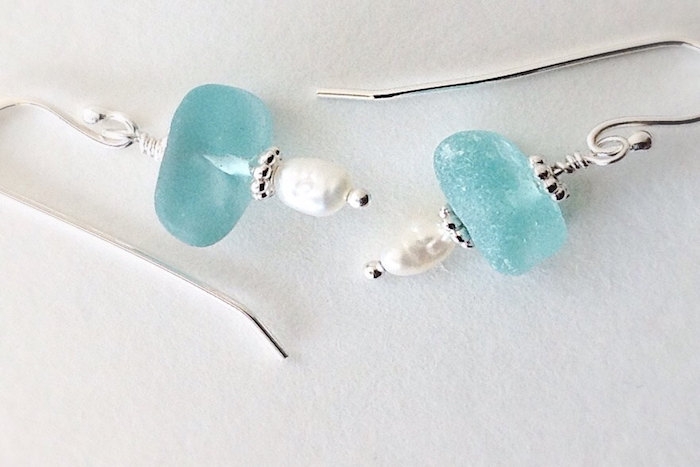 The glass from this blue sea glass bracelet by BeckyMorgans originally came from a Victorian glass factory in the early 1900s and then was eventually turned into sea glass. Instead of a necklace for your wedding look, go for a statement bracelet like this one.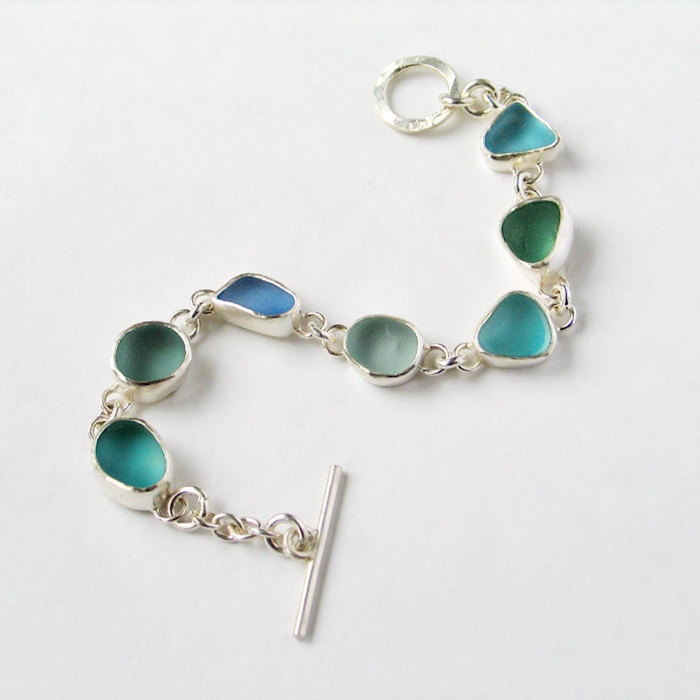 *This post includes Etsy Affiliate links.