Not big fans of crowds or being the centre of attention, Pam and Abir didn't want to spend months and months planning a large wedding that would make them feel uncomfortable. They chose instead to have a small, stress-free wedding at their home in Toronto, planning the entire thing in just a month. With a simple backyard ceremony, a confetti celebration, and dinner catered by their favorite restaurants right in their own dining room, the couple celebrated their nuptials in the best way they could possibly imagine, at home with their family and a few close friends.
Special thanks to Nikki Mills for sharing all the fun photos from Pam and Abir's backyard wedding with us!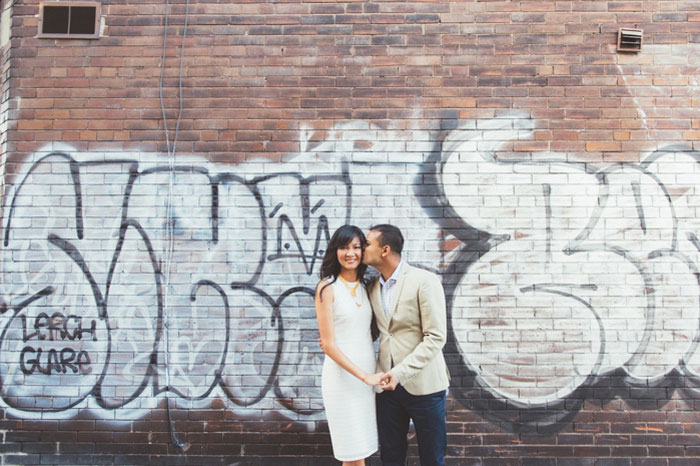 Pamela, 29 & Abir 30
Toronto, ON Canada
Wedding Date: September 21, 2014
Number of Guests: 18
Wedding Cost: ~$3,000
Wedding Ceremony Location: Backyard
Wedding Reception Location: Main Floor of house (inside)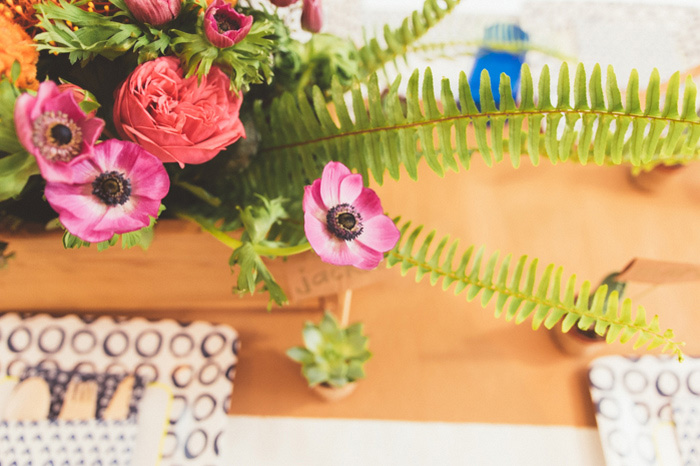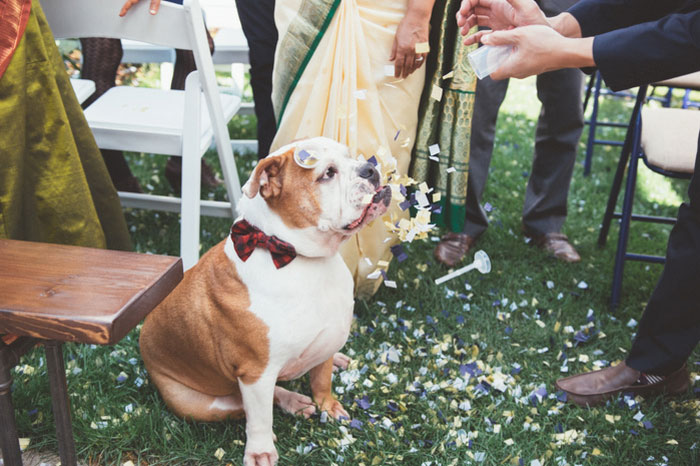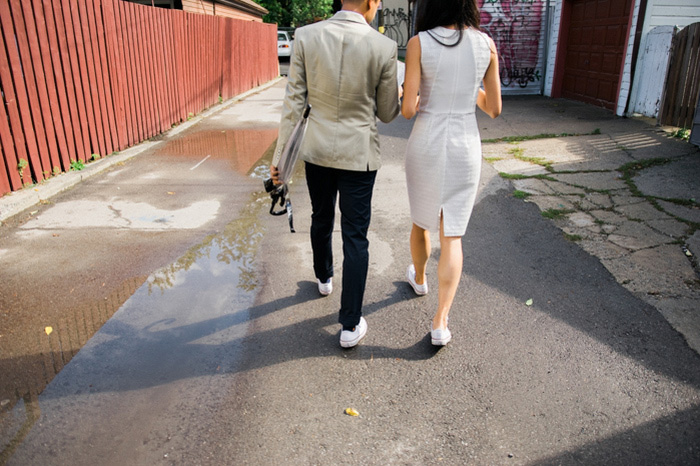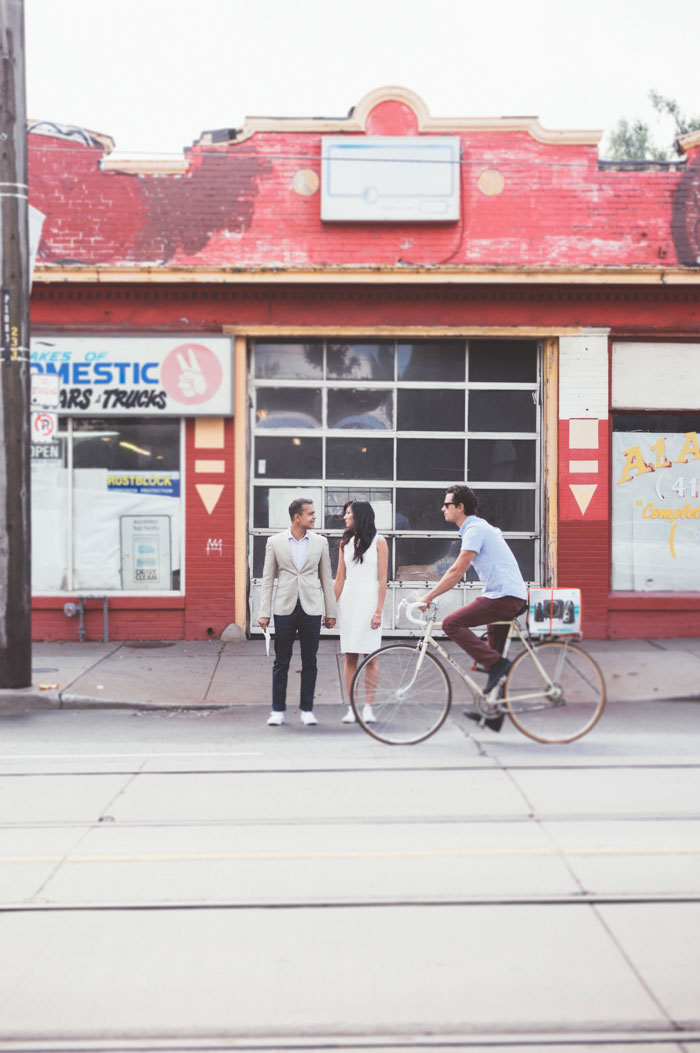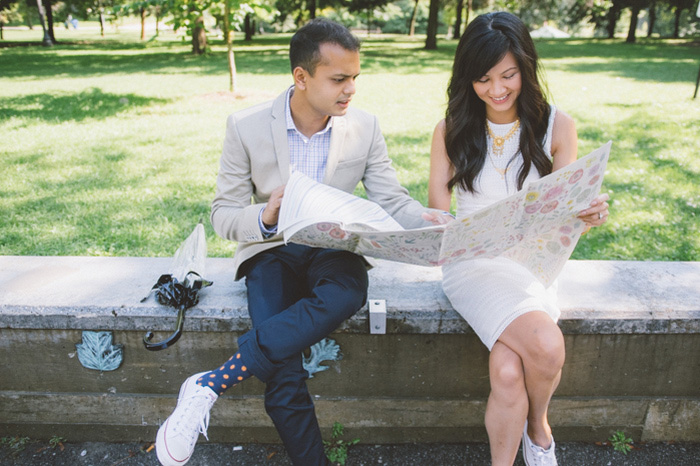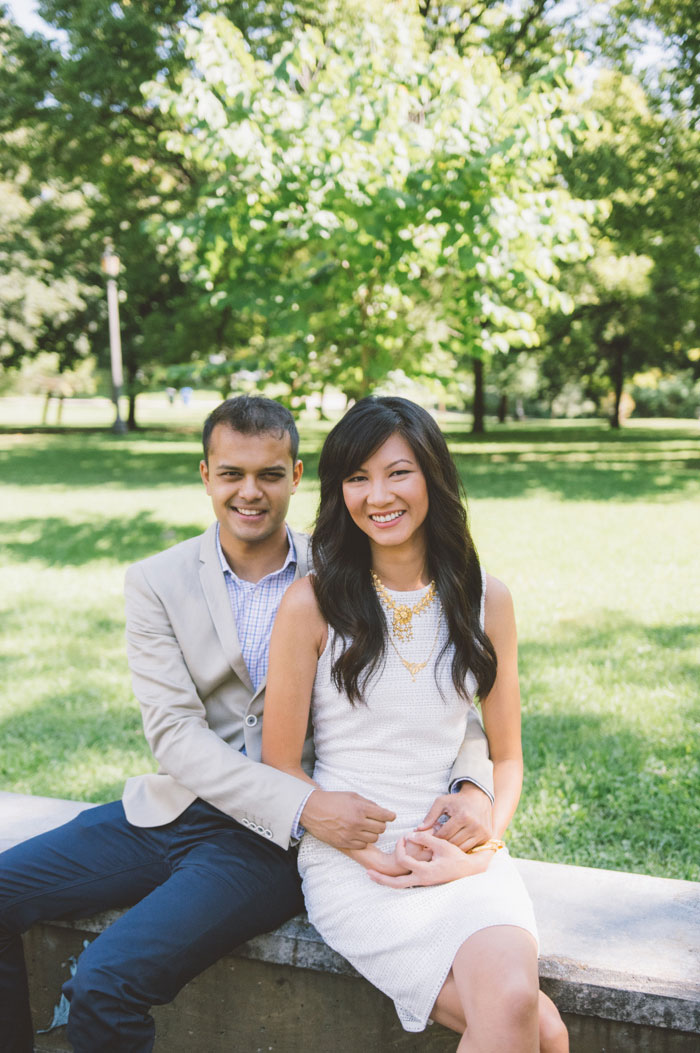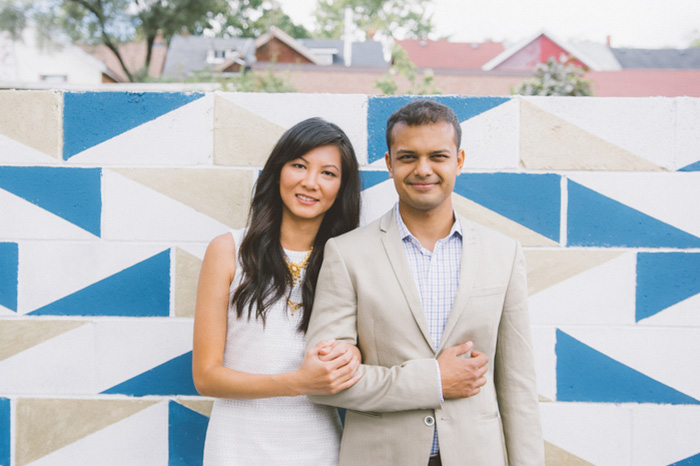 Why did you have an intimate wedding?
We decided that it was best to celebrate the occasion with our closest family (and a few friends). We are generally a couple that doesn't love big crowds and all the attention associated with large weddings. We wanted to be able to have a chance to speak to every one of our guests.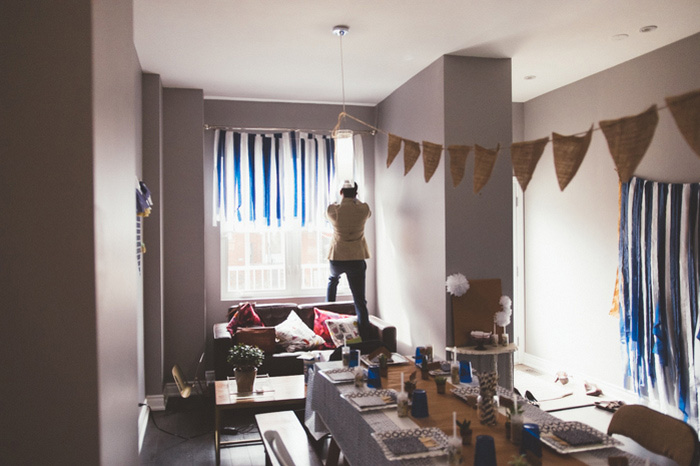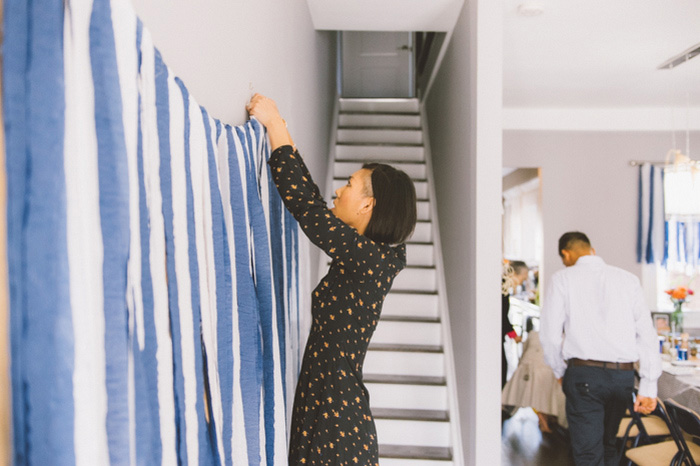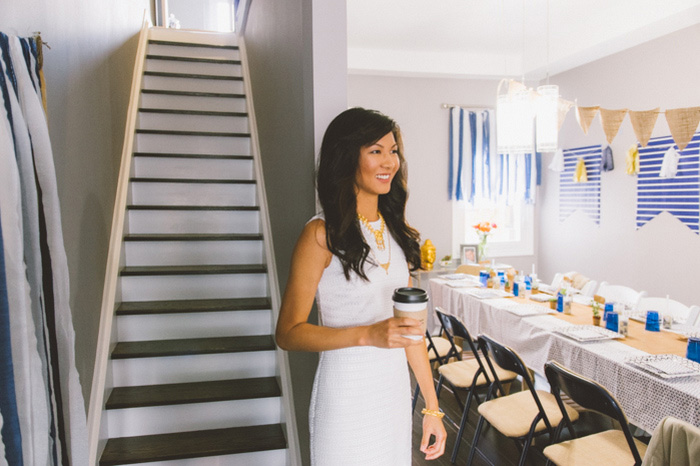 What are some of the challenges that you faced planning an intimate wedding?
Our wedding was stress free! Which is also a reason why we wanted to have an intimate wedding. It took about one month to plan the event. All we had to do was find an officiant, distribute our hand written invitations, order food from our favorite Chinese and Indian restaurants (Dumpling House on Spadina and Mother India in Parkdale), buy wedding bands, a simple white dress (Judith & Charles) and find a great photographer (Nikki Mills!). The only small challenge was the guest list, even for a wedding of under 20 guests.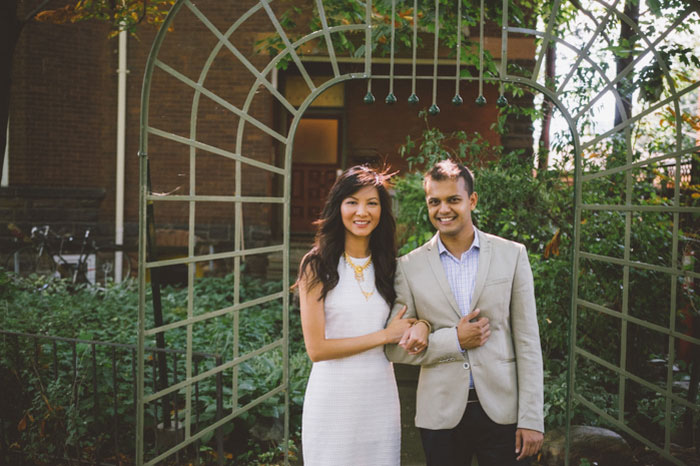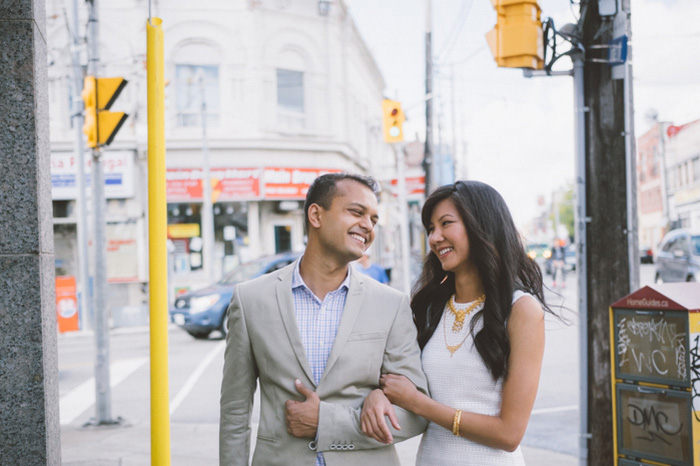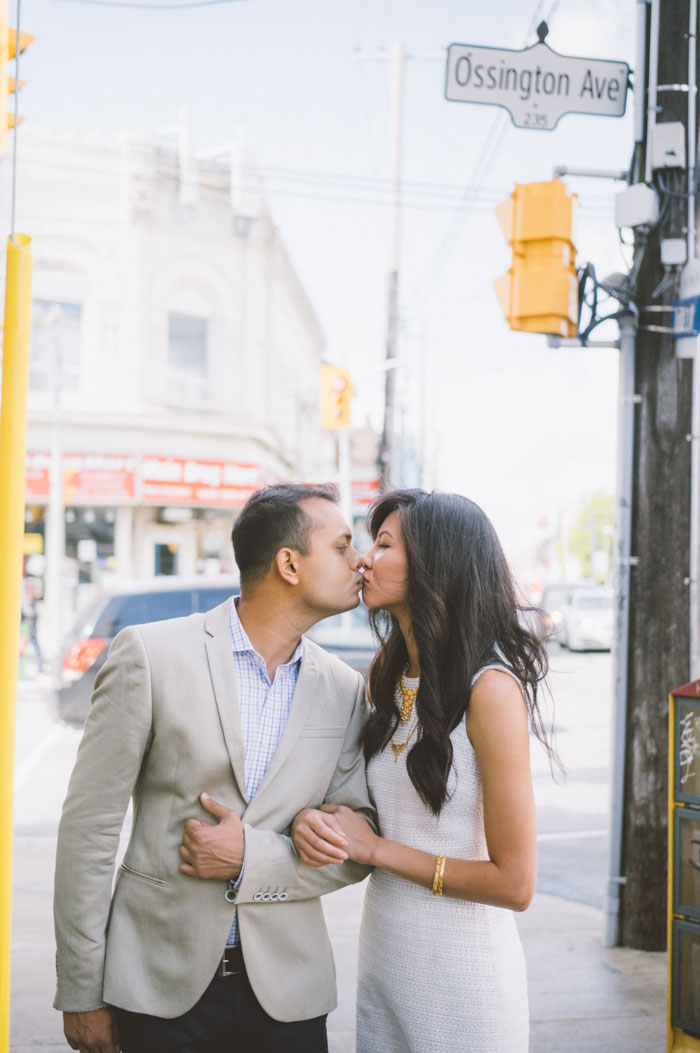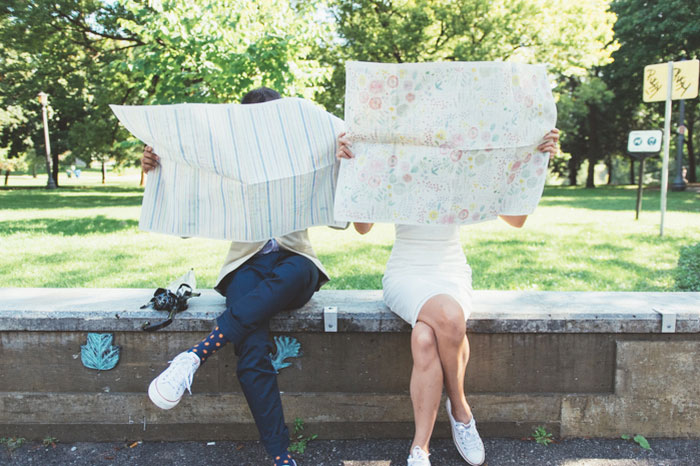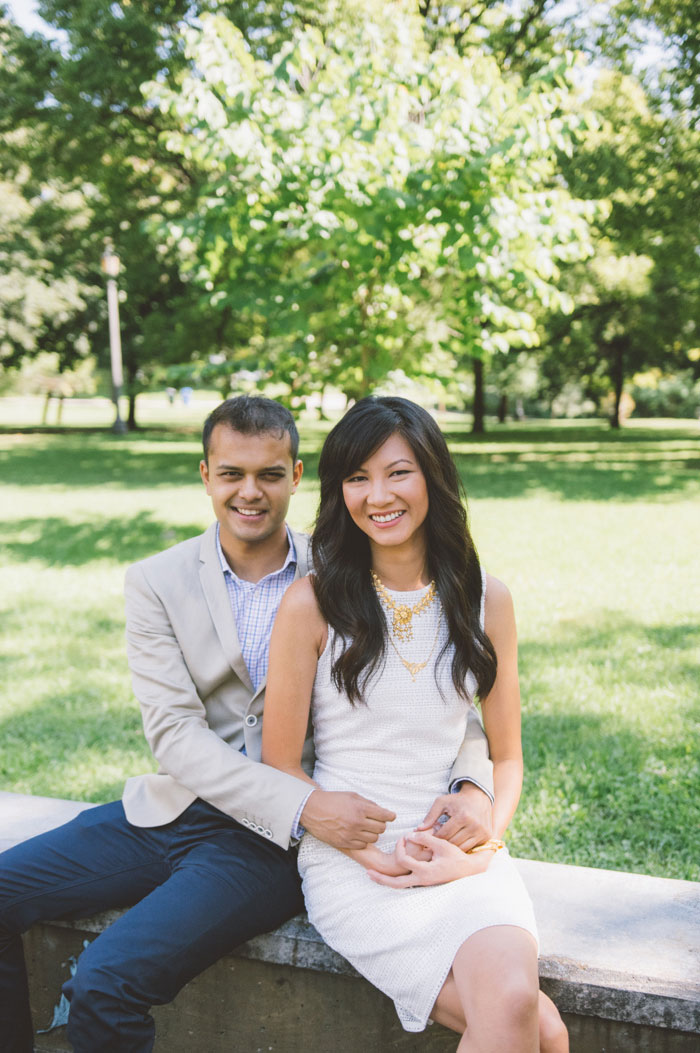 Was it difficult to pare down the guest list?
We wanted to keep it to our in-town family members only. My list of family guests, however, far exceeded Abir's family that was in Toronto. To even out the guest list, Abir invited his closest family friends and two of his best friends from high school and elementary school.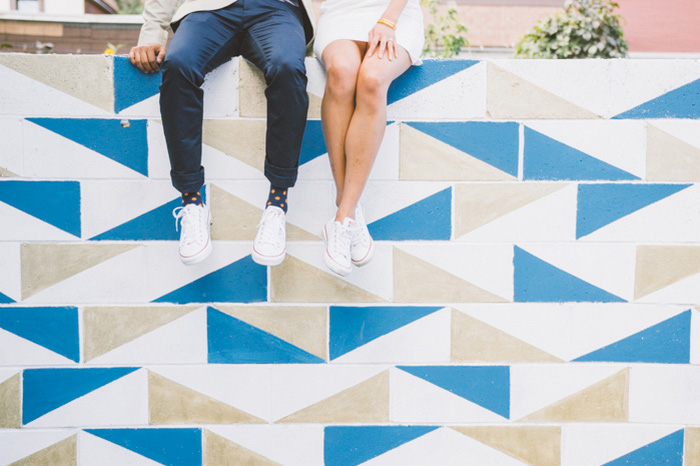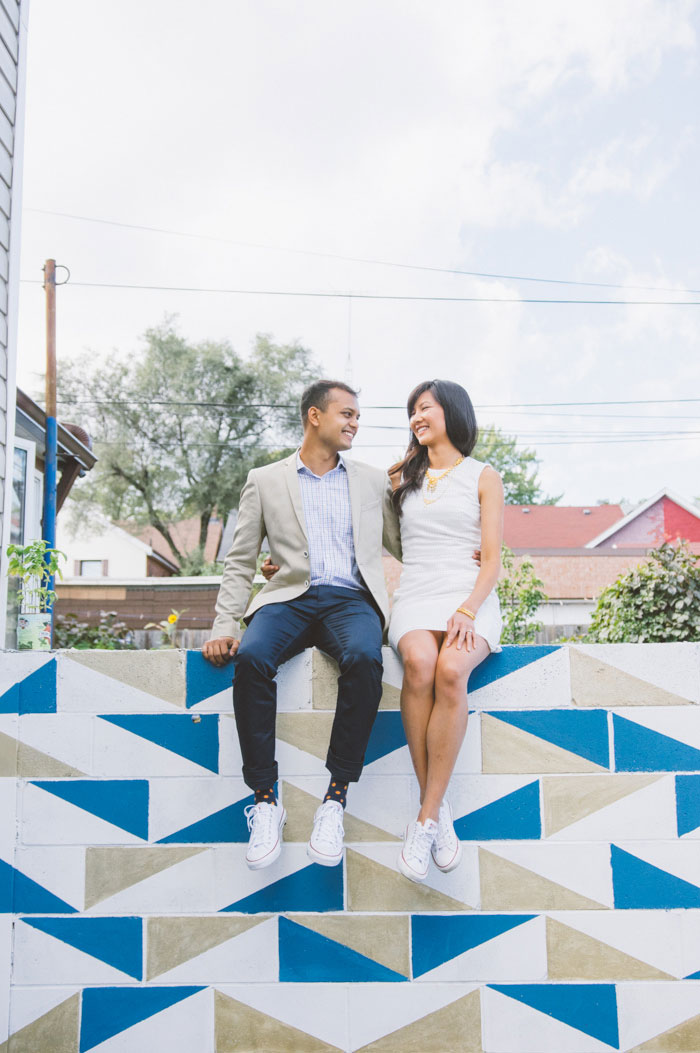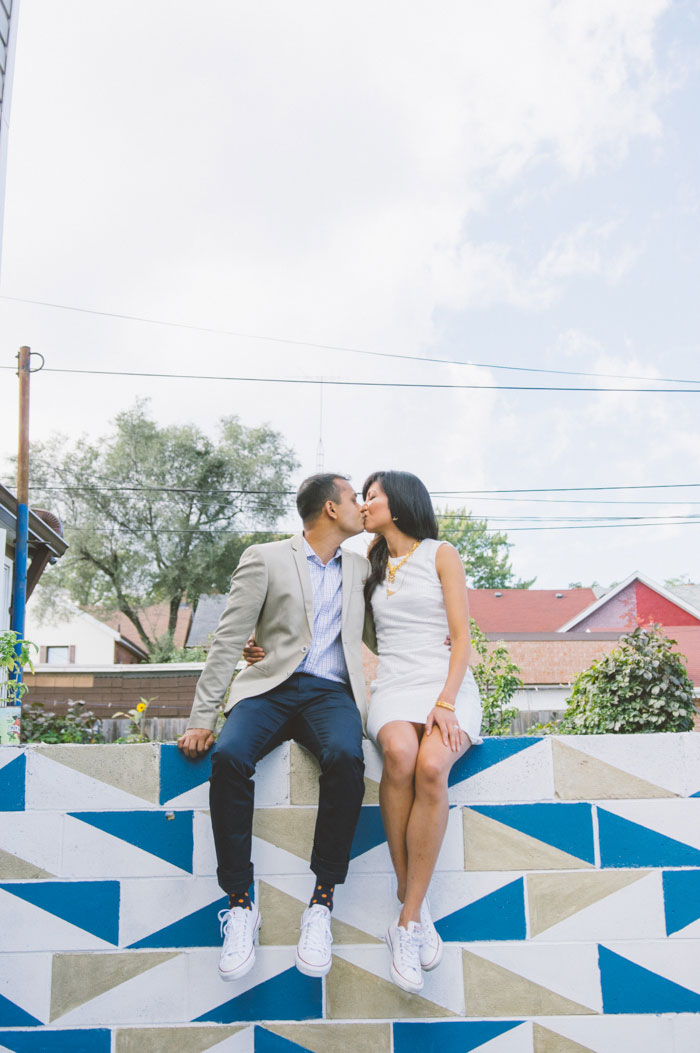 Did you have any 'issues' with the small guest list from friends and family? If so, how did you address them?
Some of my close friends expressed that they wanted to be at the wedding, especially after we had decided that Abir's two best childhood friends would be invited. Overall, my friends were very understanding of the situation – one of my good friends had a small wedding two years prior and many of them are hoping to have small weddings in the future.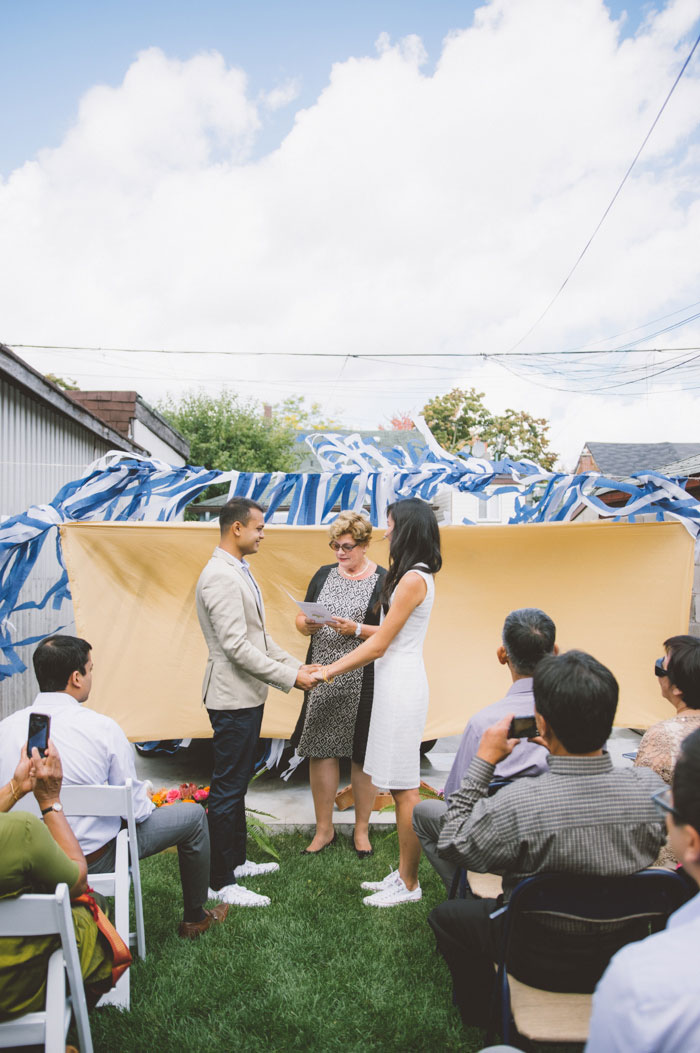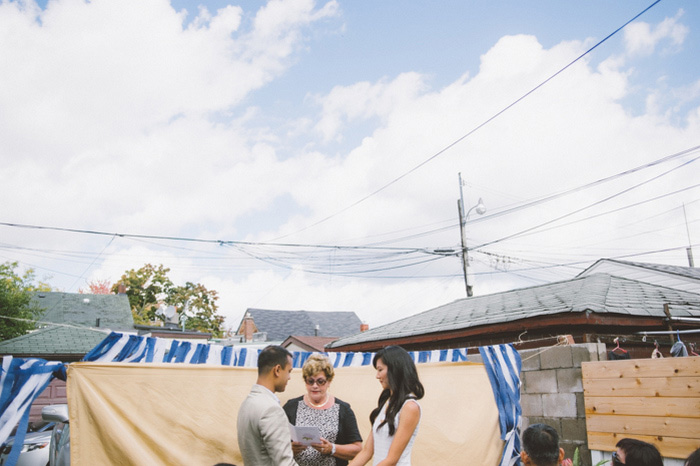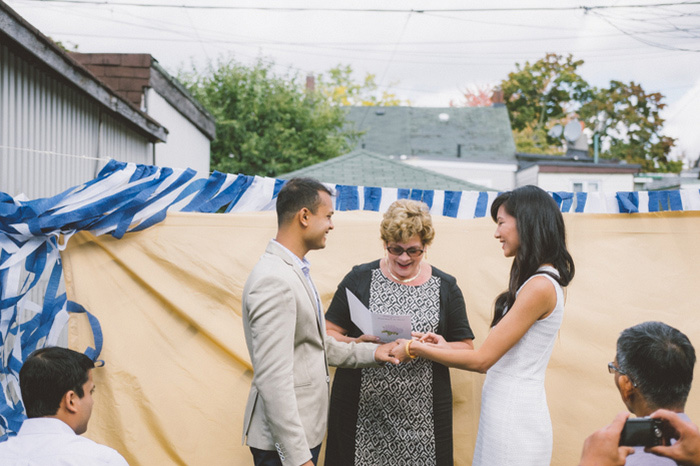 What were the highlights of the ceremony?
The day started with heavy rain, which put a damper on all our plans since we were hoping for an outdoor event in our small backyard. The forecast called for rain the entire day. By the time we headed out for photos, the rain cleared up and the sun was shining! Our families helped move the chairs and décor and we were able to have our ceremony outside. It was a beautiful day! My mom was emotional, which we had expected after my two sisters' weddings! Everyone, including my sister's dog Boris, enjoyed the confetti celebration at the end of the ceremony.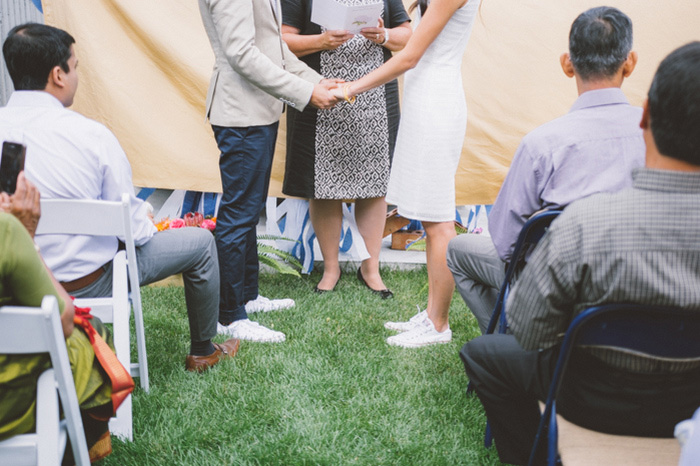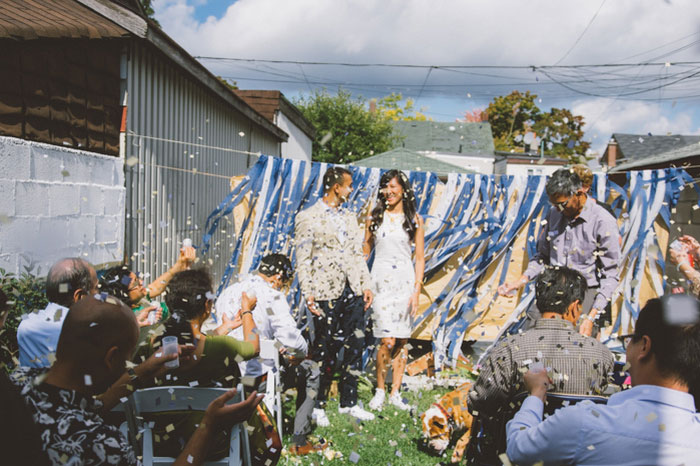 What were the highlights of the reception?
The highlight of the reception was the fact that we were able to spend time with each and every one of our guests – something that is difficult at large weddings.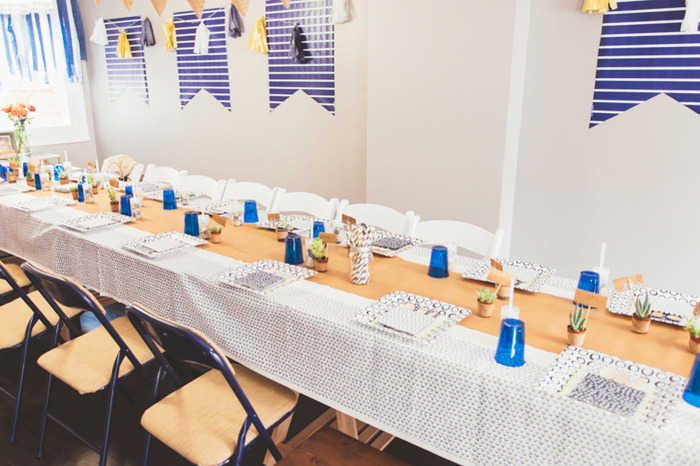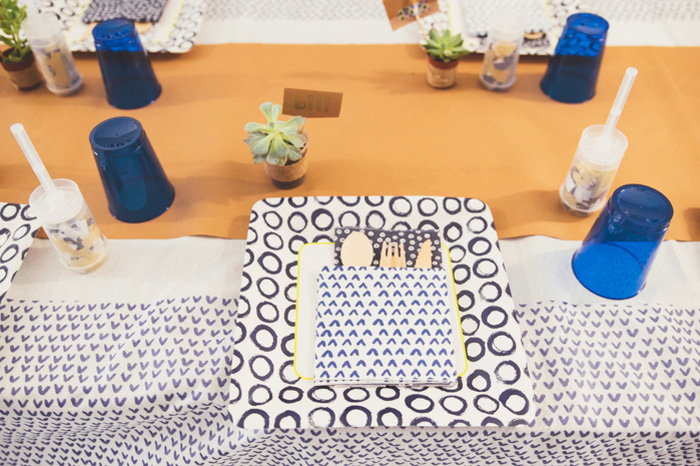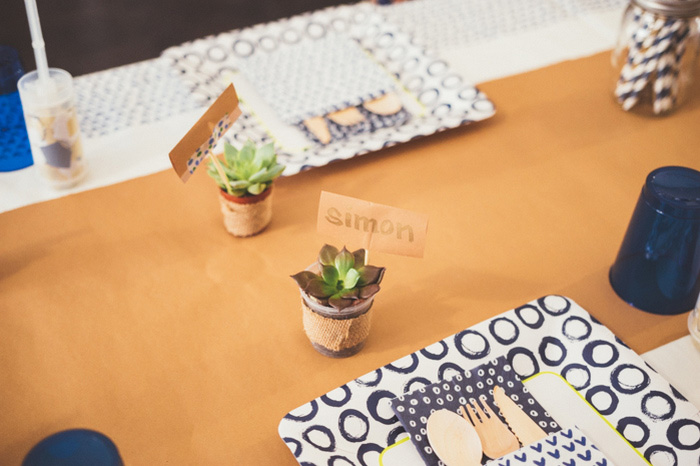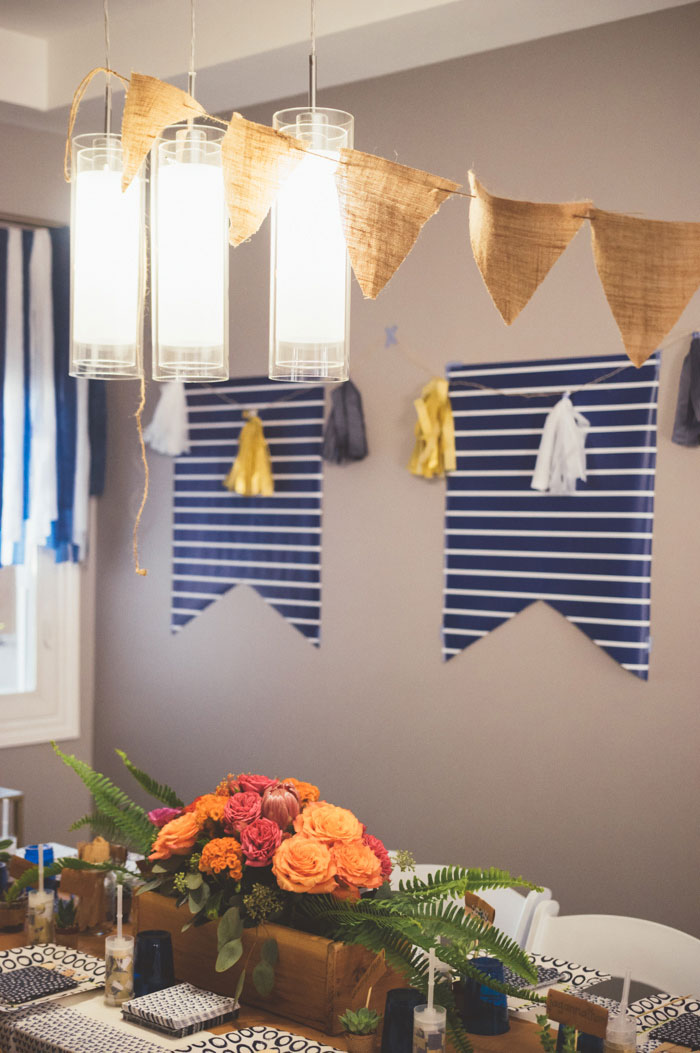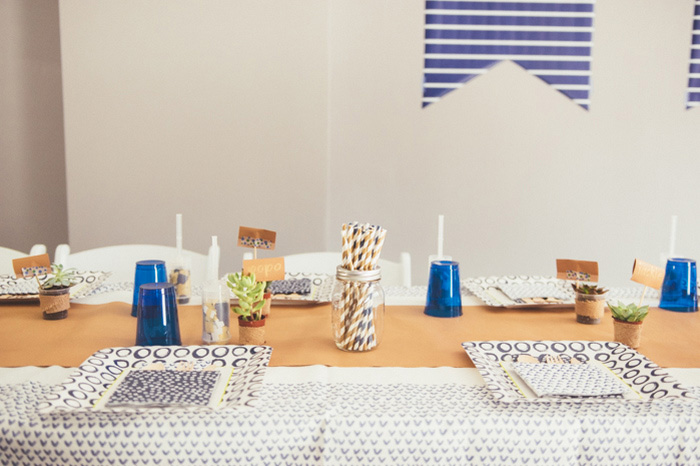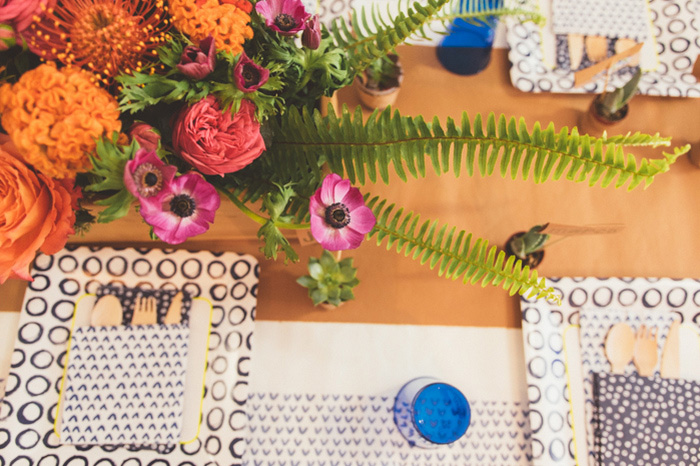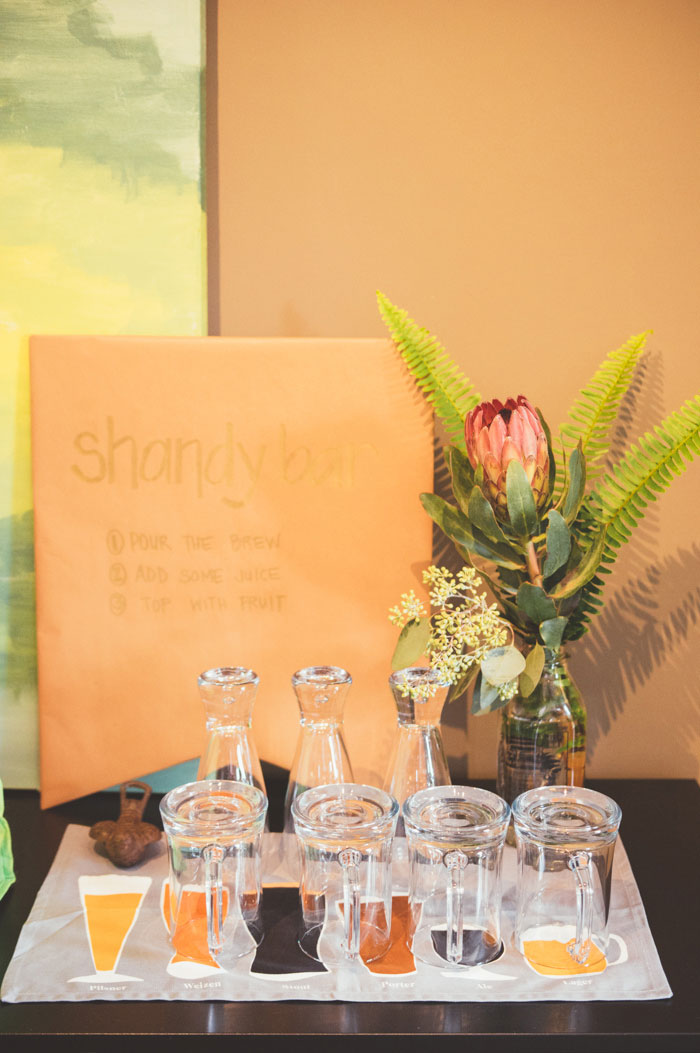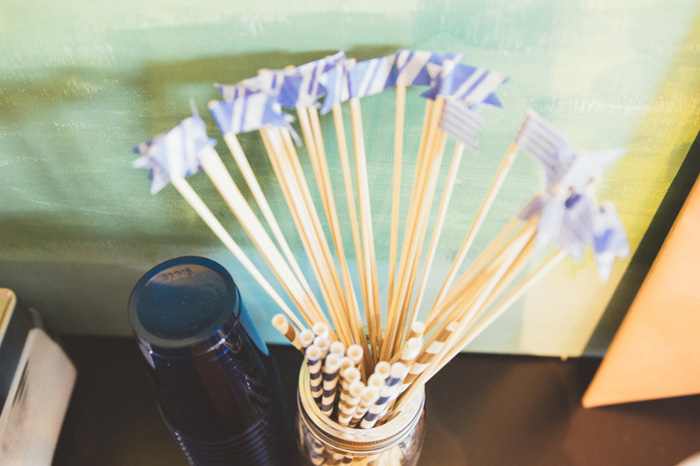 What was the best thing about having an intimate wedding?
The best thing about having an intimate wedding was being able to spend time with every guest! We were also able to make it very personable, making memories in our new home, incorporating DIY décor, and even incorporating our favorite neighborhood spots in our photos.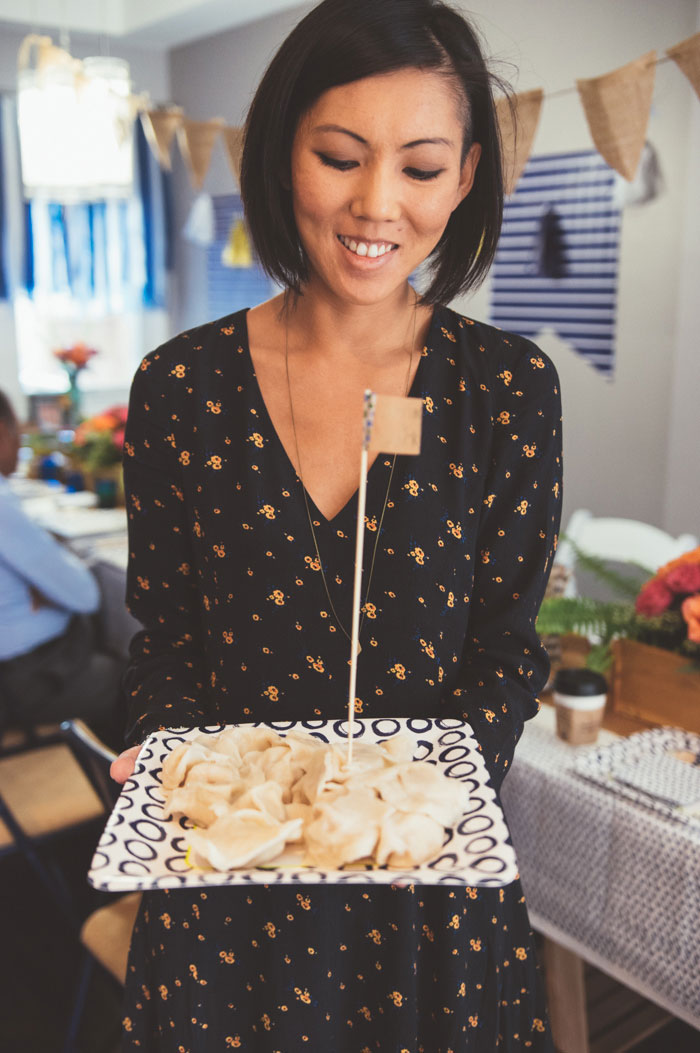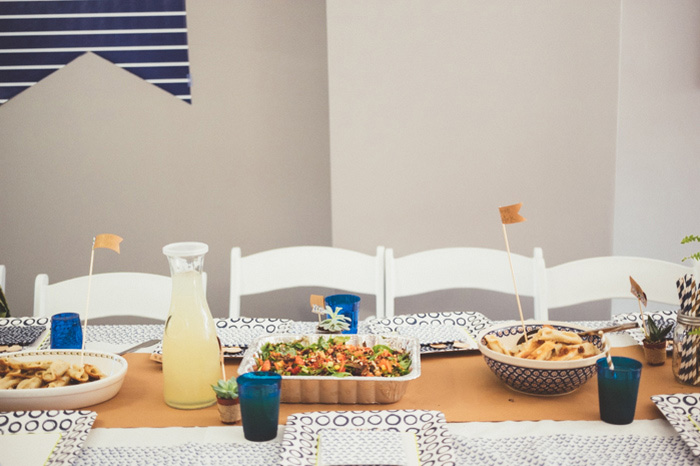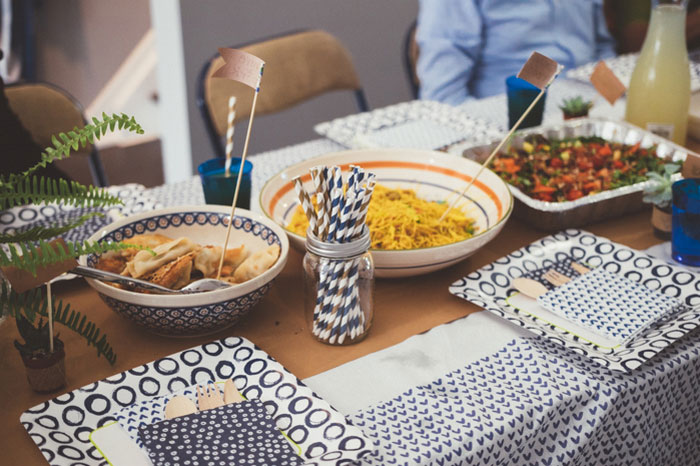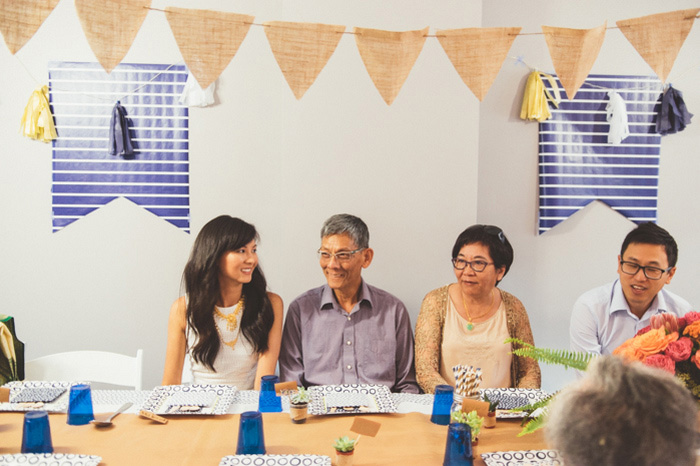 What advice do you have for couples who are considering an intimate wedding?
It was definitely a good decision that we do not regret! It was a memorable event without the months of work and planning, and it was very affordable.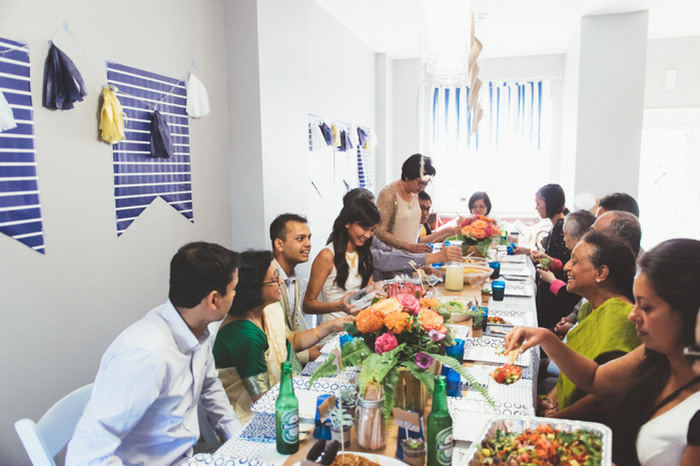 Vendors:
Bride's Makeup: Sam Lee
Dress: Judith & Charles
Wedding Rings: Landmark Jeweler
Officiant: All Seasons Wedding (Marjorie Bain)
Chinese Food: Dumpling House
Indian Food: Mother India
Flower Arrangements & Décor: Done by the bride
Groom's Outfit: Zara
Photographer: Nikki Mills
Invitations: Handwritten invites on blank cards from Target