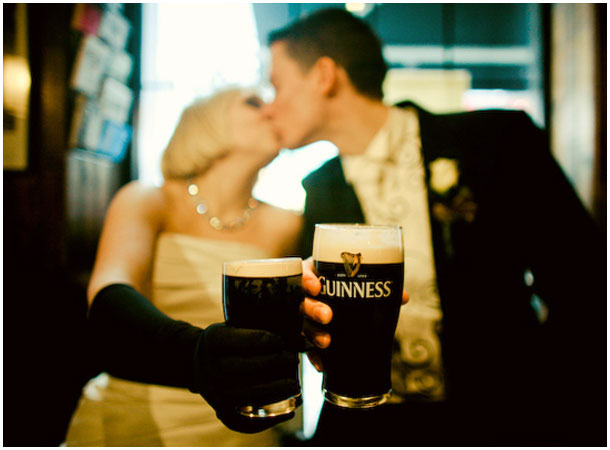 Ever wonder what's hot in UK weddings? Or how they differ from weddings in the US and Canada?

Dannii, who is based in Manchester England, is going to give us a UK slant on getting hitched.  She'll be discussing some of the hot trends in the UK, as well as some of the challenges she faces as a UK bride.

Take it away Dannii!
By Dannii Martin
To all those Americans and Canadians reading this, you should count yourselves lucky. To all those English reading this – I feel your pain. Apart from us having to endure this awful weather and some very questionable TV programs (okay, it's not all bad – we have awesome tea and cake), when we plan our dream wedding in our own country, we are somewhat limited.
1. No Outdoor Weddings – There are some big differences in planning a wedding in England compared to planning one in North America. Whereas Canadians and Americans have the choice to get married outside, overlooking stunning scenery, here in England that is not legal. Neither religious nor civil ceremonies can be conducted outdoors. However, maybe this is not necessarily a bad thing. The unpredictability of English weather is well documented. We don't have the year round sunshine of California, and we rarely have the romantic snowy winters of New York. We have rain, and lots of it. Not too great for outdoor weddings. Wedding photography is just another obstacle we face when it comes to our unpredictable weather.
2. No At-Home Weddings – We also can't get married in our own home, our parents home, or anyone else's home for that matter. The building we get married in has to be licensed for weddings, and this is not something you can do to your own home.
"But, you have beautiful castles you can get married in" I hear you cry. Yes, we do. But, for those of us planning an intimate wedding, this isn't usually an option when said castles cater for 200+ people. (That said, check out this castle wedding in Scotland, and this Scottish destination wedding.)
3. No Friends as Officiants – Ever since Joey married Chandler and Monica on 'Friends', the idea of having a loved one perform our wedding ceremony for us appealed to people the whole world over. Again, we don't have this option. We can't just get someone authorized to perform the ceremony. Instead, the only option we have is a stranger standing in front of us.
But of course I don't mean to sound bitter, here in England we still get celebrate our love in some truly beautiful buildings and (weather providing) our receptions can take place in the grounds of one of our many historic buildings. It doesn't matter whether it is indoors or outdoors, a castle or your grandparent's home, celebrating your love for each other is the most important thing and that is pretty similar, regardless of what side of the pond you are.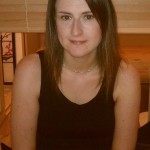 Dannii Martin is a 26-year old writer and criminology graduate from Manchester, England. She volunteers at a drug treatment centre and also writes her own health and diet blog which she hopes to turn into a book.  She enjoys writing about weddings and is eager to share a UK perspective on wedding planning with IW readers.
Photo of bride and groom: Lovely Bride