Despite its gain in popularity over the last couple of years, grey still doesn't get a lot of love when it comes to wedding day color palettes. But we want to change that! Charcoal grey is classic and sophisticated and when it is used as an accent color, it has the ability to elevate just about any color palette from weak to chic! Not convinced? These 5 pretty color schemes might just change your mind.
Pink and grey, is there any prettier color combo? Too much pink can get a little saccharin at times, but throw in a little charcoal grey for contrast and it balances everything out beautifully.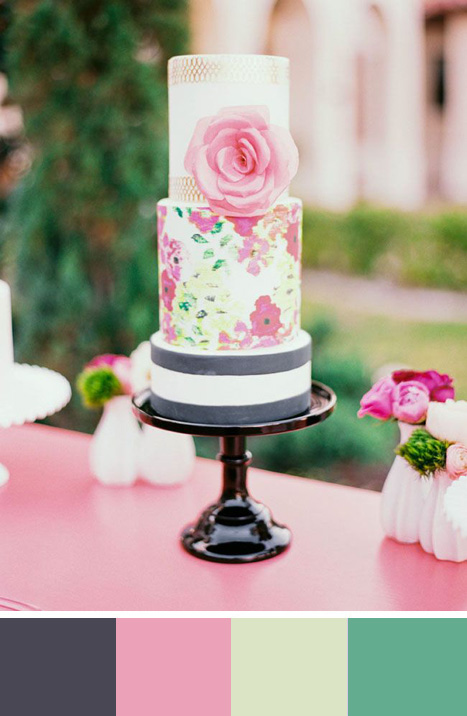 Pulling off a really colorful palette without it feeling like a child's birthday party can be difficult. Adding some charcoal grey as an accent color, however, will give it that sophisticated edge you're looking for while still keeping things fun and festive.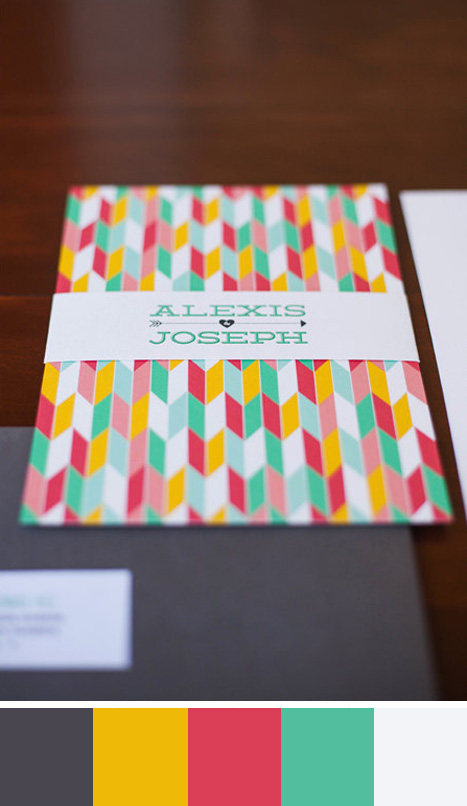 Words cannot describe how obsessed we are with this color palette. Contemporary, clean, and slightly masculine, it's a perfect alternative for anyone averse to more traditional and feminine wedding colors.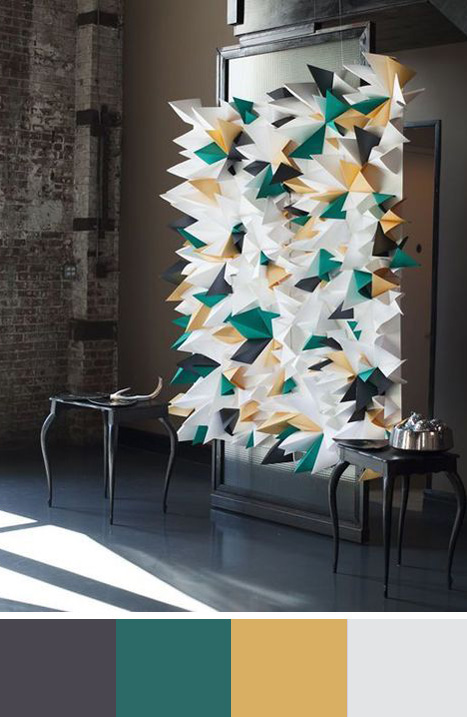 Charcoal grey is a moody hue and pairs well with the equally moody jewel tones and rich plummy purples happening in this color scheme.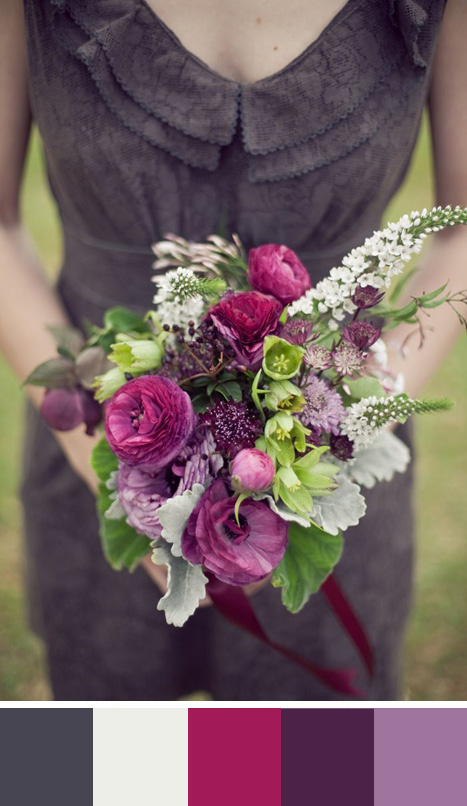 This is probably the most unconventional color palette of the bunch, but we can't help but love the dark muted colors and the romance of it. The key to successfully puling it off is to throw in lots of off-white to keep the color scheme from looking too dark and dreary for such a celebratory occasion.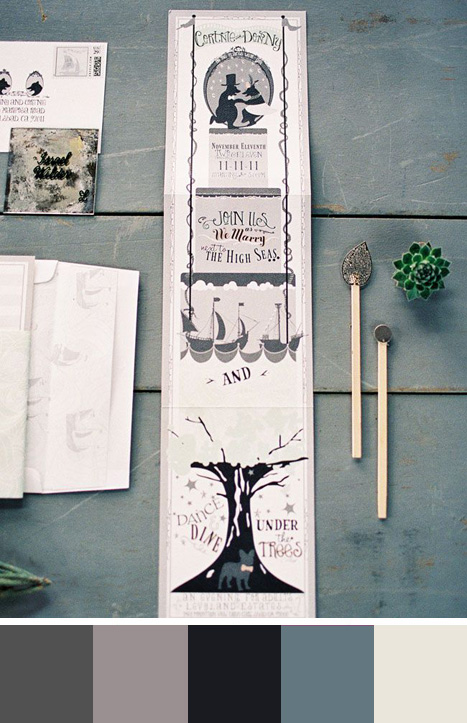 Photo one: greenweddingshoes.com; Photo two: etsy.com; Photo three: michellebablo.com; Photo four: thenouveauromantics.com; Photo five: greenweddingshoes.com