Thankfully, today's pregnant brides don't have to frantically search maternity shops for bland white gowns that conceal their baby bump. Instead, brides are wearing gowns that embrace their pregnant status.
Here are 5 ways that you can dress your baby bump in style!
1. Minimalist Structure 
A streamlined silhouette is a great option as it will fit in all of the right places and as the garment construction isn't too complicated you can get it easily adjusted. This style of dress also works well if you bought the dress before you got pregnant; a seamstress can adapt it to your changing shape. The simplicity of the cut makes it easy to transform with accessories, such as a birdcage veil and textured cropped jacket.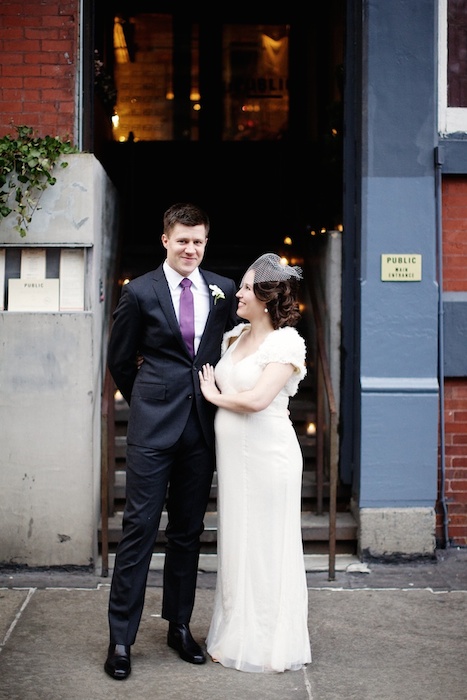 2. Curve Hugging 
A fitted dress that molds to the shape of your body isn't anything to be scared of. Usually the fabric in these styles of dresses are quite forgiving and have that all-important stretch!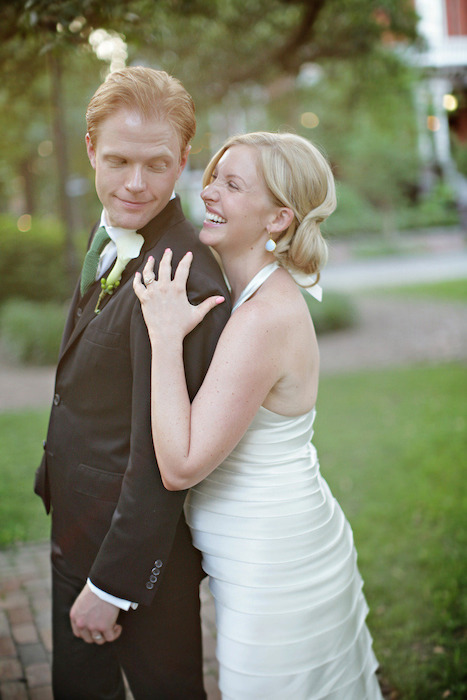 3. Flowing Dress with Jacket 
A soft, flowing dress in a Grecian style is very flattering as it will nip you in at the waist and add definition to your silhouette. By adding a jacket it gives some structure and edge to the look and will also balance out some of the volume in the dress.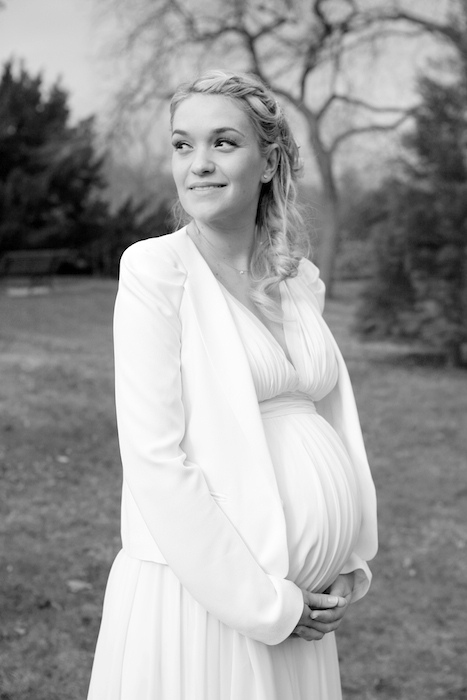 4. Mermaid Line 
A mermaid style wedding dress will add some proportion to your silhouette and your guests eyes will not only be drawn to your bump but also to your hemline.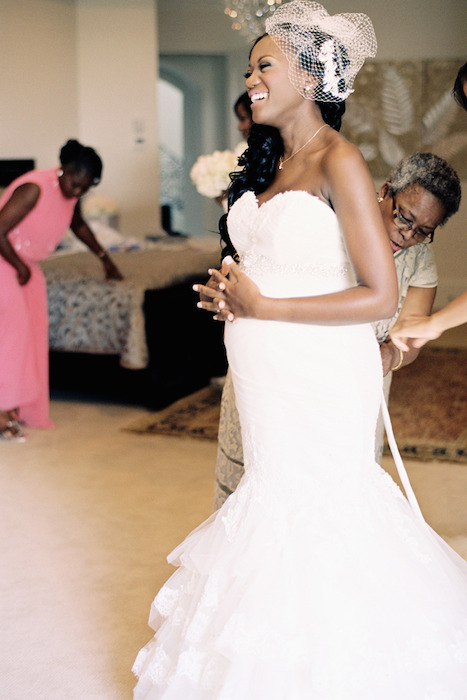 5. Empire Line 
Empire line dresses are a staple in maternity wear for a reason. They define your waist and as the fabric flows out it is a comfortable option that doesn't restrict your stomach. The great thing about opting for an empire line wedding dress is that you can find them anywhere, and not necessarily in a bridal boutique. Check vintage stores for some beautiful loose dresses that might only need a quick nip and tuck.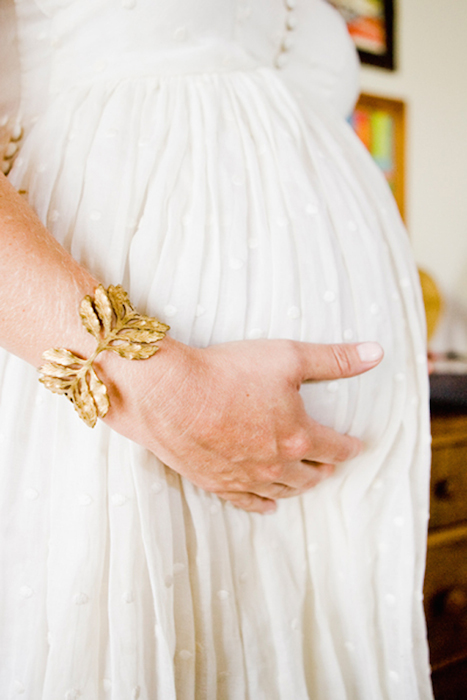 Photo one: apracticalwedding.com; Photo two: paperlilyphotgraphy.com; Photo three: pinterest.com; Photo four: nancyaidee.com; Photo five: 100layercakelet.com