To recreate the classic silhouette of Ancient Greece, there must be a focus on the fabric. Pins and folding techniques were used at the time to create perfect draperies and flowing lines, usually with one piece of fabric. Classical revival has always been a staple in fashion history and Grecian wedding dresses capture the mood to stunning effect.
The fabric is all-important here to ensure that the dress drapes easily and creates enviable texture.  Layers provide plenty of movement and flowing dresses give an ethereal feel. Pleating is another hallmark of Grecian style, and look great in strapless dresses. These designs mold the body through fabric and wrapping acts as a contour.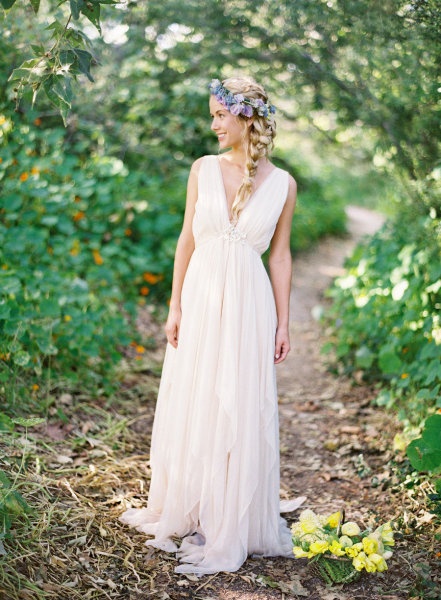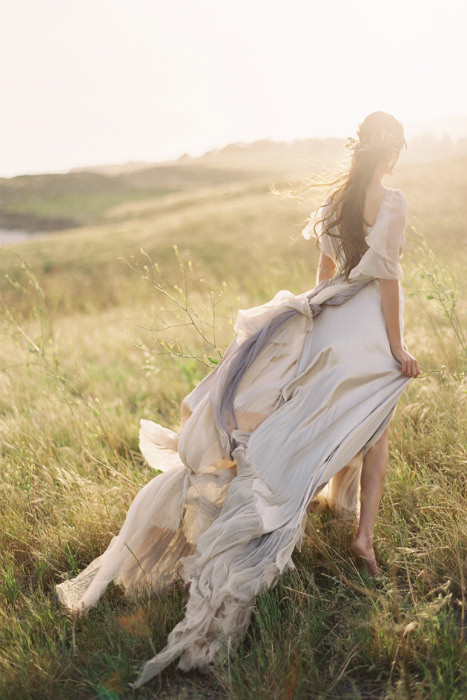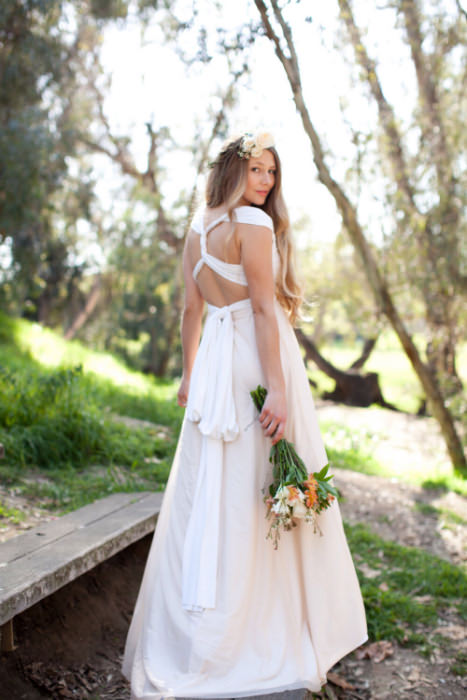 Although this style emphasizes simplicity, adornments still have a place here. Gold braiding and geometric motifs add historical touches, especially to highlight the neckline or shoulders. For jewelry, gold and silver leaves on a necklace or bracelet will work well, or stick to fine and delicate pieces to complement this graceful trend. A simple wreath of vines and white roses around the head is a great alternative to a veil or complicated headpieces. Likewise, follow this through in your bouquet with vibrant green and white blooms.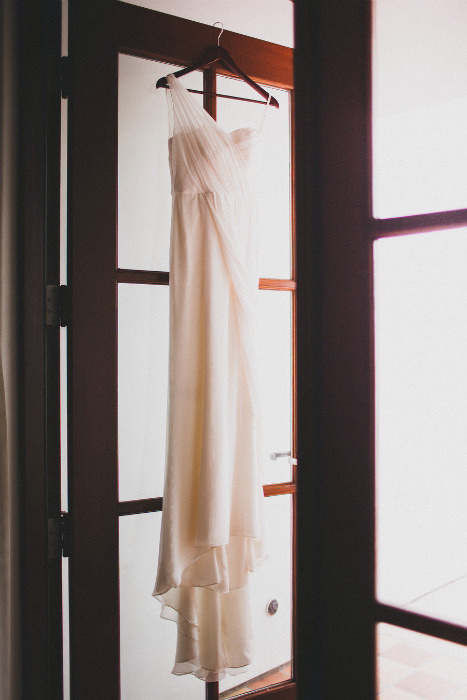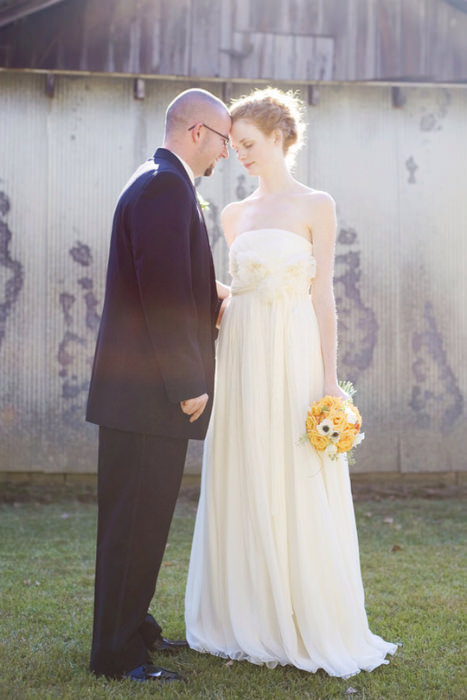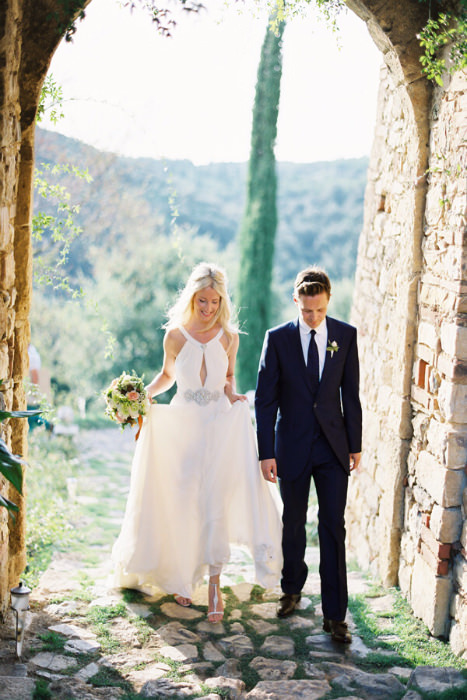 One shoulder dresses really embody this trend, either with a subtle draped shoulder or a twist of flowers over a strap.  Twisted lengths of fabric are another stunning detail as well as heavy draping on the side of the dress. In antiquity garments were often constructed from one piece, so these details really emphasize the beauty of this look.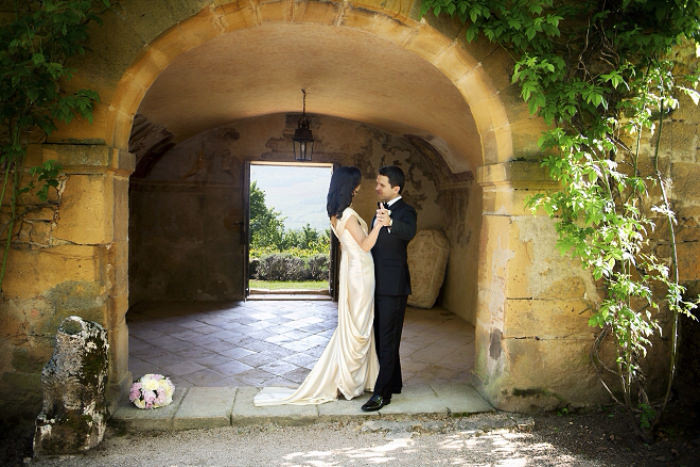 Braided hairstyles and twisted buns really complement this style. Minimal make-up with light touches of gold and neutral tones are all you need for intricate dresses. If you want to continue the Grecian atmosphere, dresses for your bridesmaids are the way to go. In soft peach and blush, loose folds and twisted straps are gorgeous details that both you and your bridesmaids will love. The look is feminine and romantic and with the various Grecian details, your bridesmaids can wear dresses with different styles.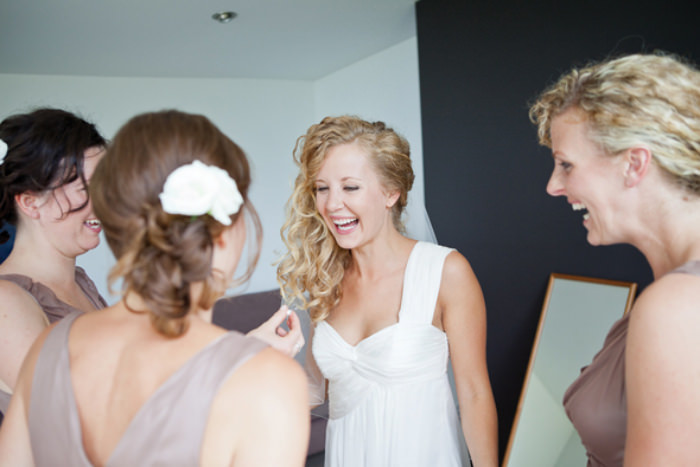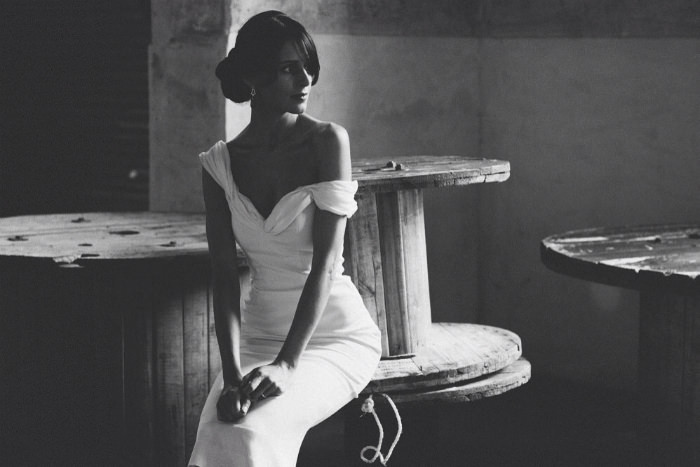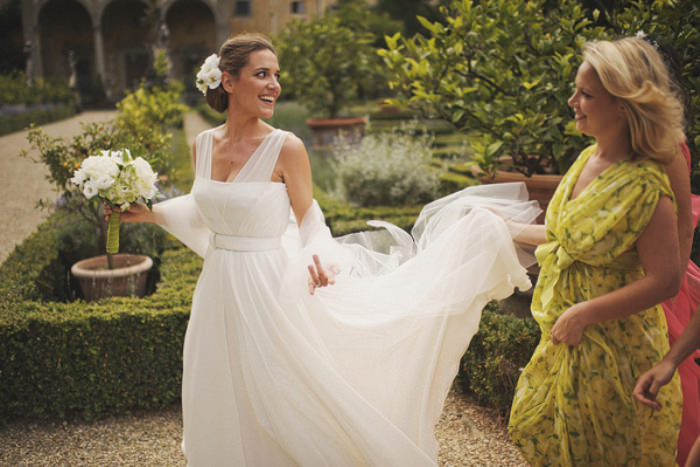 Photo one: Pinterest; Photo two: sbchic.com; Photo three: etsy.com; Photo four: stylemepretty.com Photo five: 100layercake.com; Photo six: josevillablog.com; Photo seven: magnoliarouge.com; Photo eight: bridalmusings.com; Photo nine: coraleeandalex.com; Photo ten: onewed.com; Photo eleven: snippetandink.com