Metallic copper is getting a lot of attention these days, but we happen to love its non-metallic counterpart equally as much. Warm and earthy, this burnt orange shade is obviously a great color choice for rustic weddings, but it's more versatile than you might think, so don't be too quick to rule it out if you're looking for a more contemporary color scheme. To show you just how versatile it can be, we've put together five copper color palettes that are sure to please traditional and modern brides alike.
Paired here with a rich oxblood red, this luxurious copper color scheme is perfect for an elegant winter wedding.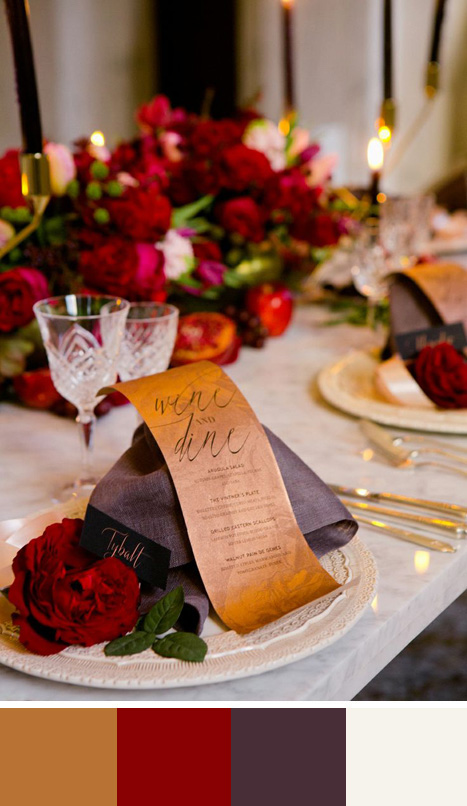 If you want to incorporate copper into your spring wedding palette, it pairs exceptionally well with blue, adding a hint of earthiness to an otherwise delicate palette.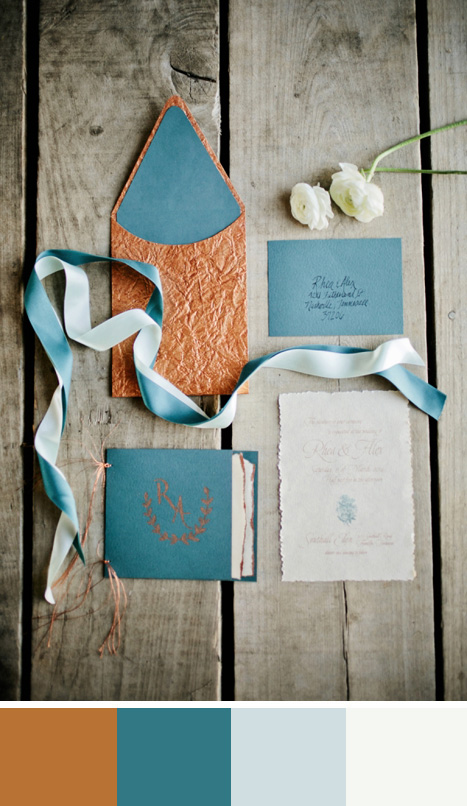 Another great spring palette, these 70's inspired colors will definitely pique the interests of the more unconventional couples out there.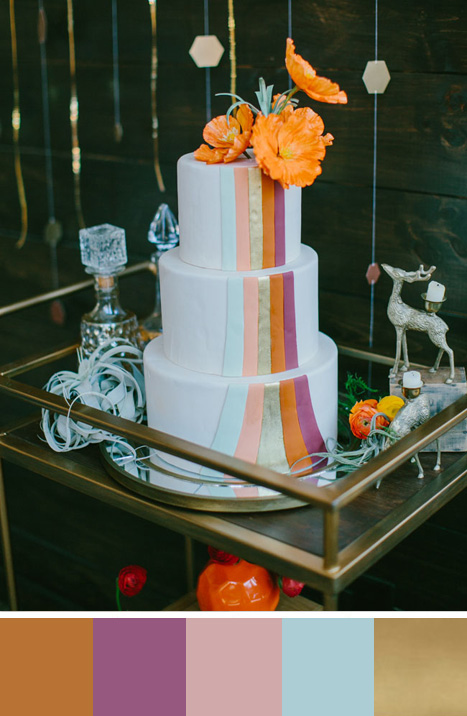 A minimalist 3 color palette, we love the simple elegance created by pairing cool and warm tones here.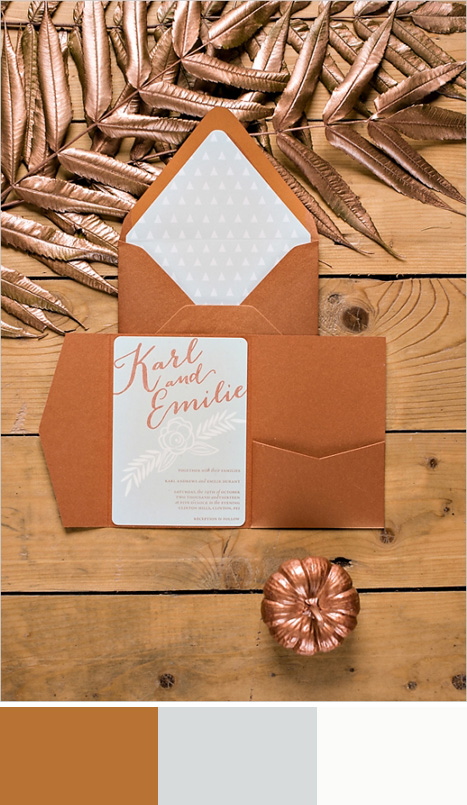 Last, but not least, copper is perfect for fall and you can't much more autumnal than this color scheme full of rich earthy tones.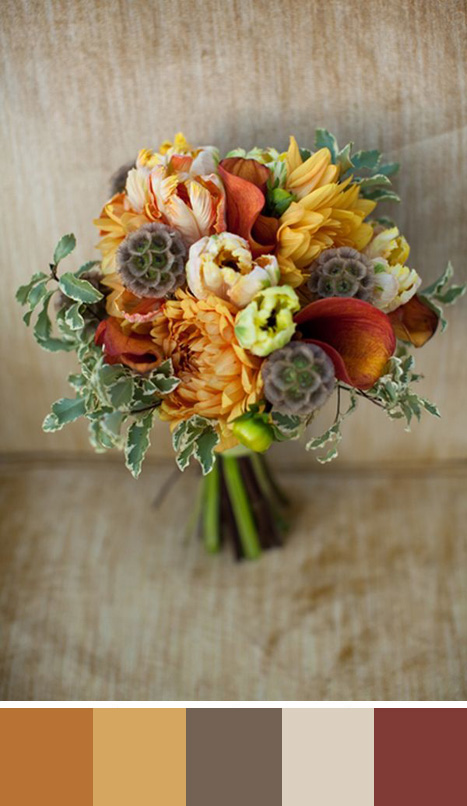 Photo one: blissandbone.com; Photo two: elizabethannedesigns.com; Photo three: greenweddingshoes.com; Photo four: weddingchicks.com; Photo five: inspiredbythis.com